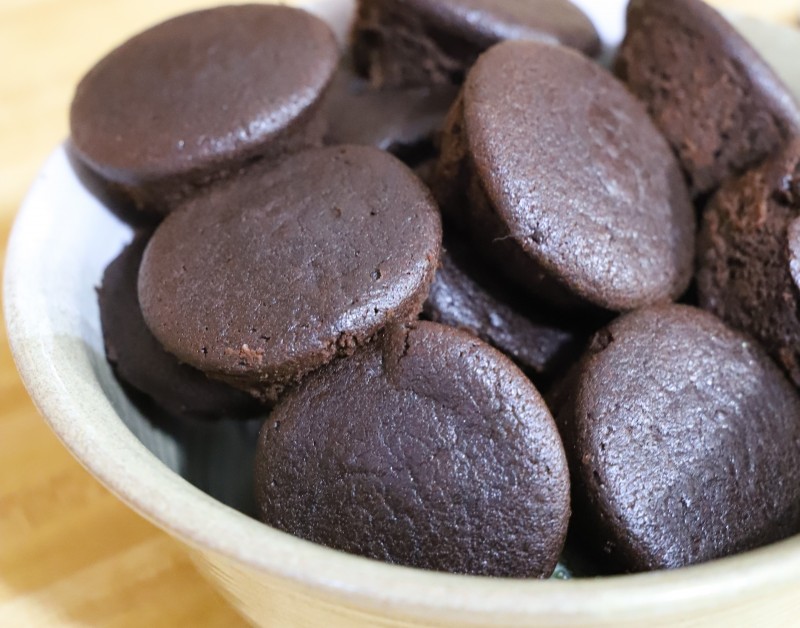 If you're like me and have been trying to eat healthier this year, I've got a recipe for you! These delicious cupcakes are gluten AND guilt free, and they taste even better than regular chocolate cupcakes, in my opinion. They're SO rich and moist, and clean-up is easy since you mix everything in a blender. Check out my inspiration and how to make these tasty treats!
Gluten-Free, Black Bean Cupcakes
Since the beginning of 2019, I've been doing an exercise program and have been attempting to improve my diet in a few ways. While I still have my crutches (ahem, Caribou Coffee specialty drinks), I've been fairly consistent with intermittent fasting and replacing some ingredients with healthier options in my cooking. We love muffins and cupcakes but I rarely make them because most are full of flour and sugar. While we don't have confirmed gluten allergies in our family, I still think we all feel better when we limit our gluten intake. I know there are gluten-free flours but they can be SO expensive. I decided to make a gluten-free, black bean cupcake recipe and it's been a HUGE hit!
I did have to buy some ingredients I don't typically have in my cupboard, including coconut sugar and organic cacao powder, but they come in fairly large bags and last awhile so they're worth it. Simply add all of the ingredients to the blender and whip up the batter (probably my favorite part!).
I filled my muffin tins about 2/3 to 3/4 of the way full. The batter does seem quite runny but it does set up very nicely. Next time, I'll need to have some cooking spray on hand. I used coconut oil in the tins but that wasn't quite enough and my cupcakes did lose a bit of their bottoms. No worries though; they may not have been as pretty but they tasted delicious!
You can make sure they're done by sticking a toothpick into a cupcake and making sure it comes out clean. This recipe does call for five eggs, and it's packed with protein with the combination of eggs and black beans!
Check out the full recipe here:

Gluten-Free, Black Bean Chocolate Cupcakes
Prep time:
Cook time:
Total time:
These delicious gluten-free, black bean chocolate cupcakes are a healthy treat packed with protein! They're perfectly moist and flourless; you'll be amazed at how tasty they are!
Ingredients
1 15 oz. can of black beans, drained
5 eggs
1 Tbsp. vanilla extract
½ tsp salt
1 tsp baking powder
½ tsp baking soda
6 Tbsp. coconut oil
1 cup coconut sugar
6 Tbsp. cacao powder
Instructions
Preheat oven to 325 F
Measure ingredients into blender
Blend until well mixed
Spray muffin tins with cooking spray
Fill muffin cups up to ¾ full
Bake for 15-20 minutes or until toothpick comes out clean
When possible, use organic ingredients for an even cleaner recipe. Our family absolutely loves these cupcakes. They've become a dessert staple around here because they're so easy to make and they taste delicious! We like to put a little dollop of
Carrington Farm's Organic Coconut Spread
on our cupcakes as frosting, but you could also top them with strawberries or another sweet confection! Enjoy!
Will you try these gluten-free, black bean chocolate cupcakes?
Let me know your favorite gluten-free recipes in the comments!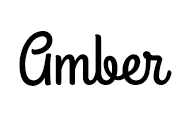 Hi there! I'm Amber, a 30 year old wife and mom of two from central Minnesota. I love to travel and to be outside with my kids anywhere the weather is warm! When I have a spare free moment, I love to read and scrapbook as well as binge-watch Netflix long after the kids are asleep. I drink too much Caribou Coffee and have a real sweet tooth but also try very hard to consume organic foods and use eco-friendly, fair trade products as much as possible. I also love socializing and sharing about my favorite products!
This post currently has 8 responses.