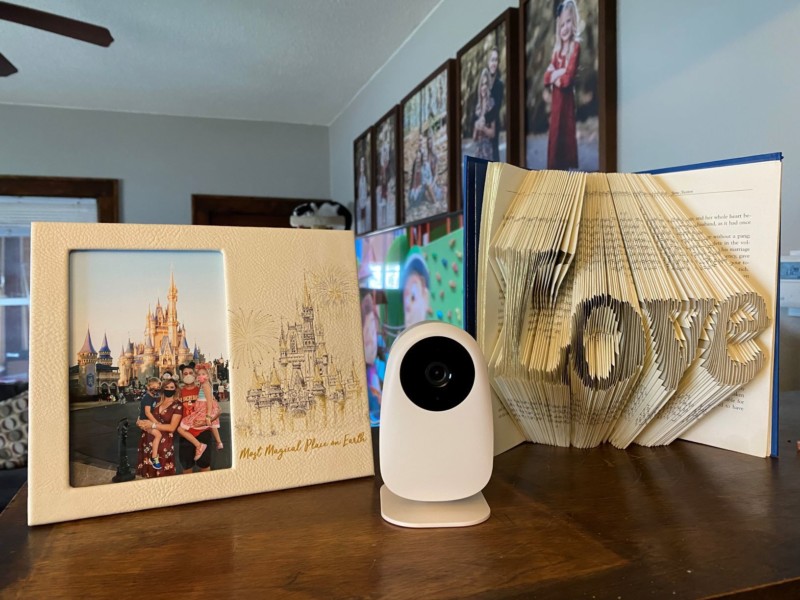 Thanks to Nooie for sending me this indoor camera. As always, all opinions are my own.
If you've followed the blog for awhile, you know that my husband and I have two young kids and three cats. We love to take family trips and try to get away for at least a week twice a year. When we're gone, we really really miss our kitties! My mom works in the same town where we live, so she comes up each day to feed them and clean their litter box, but her pictures make us miss them even more. I've been looking for an indoor camera that would allow us to check in on them and talk to them while we're gone, and I recently found Nooie!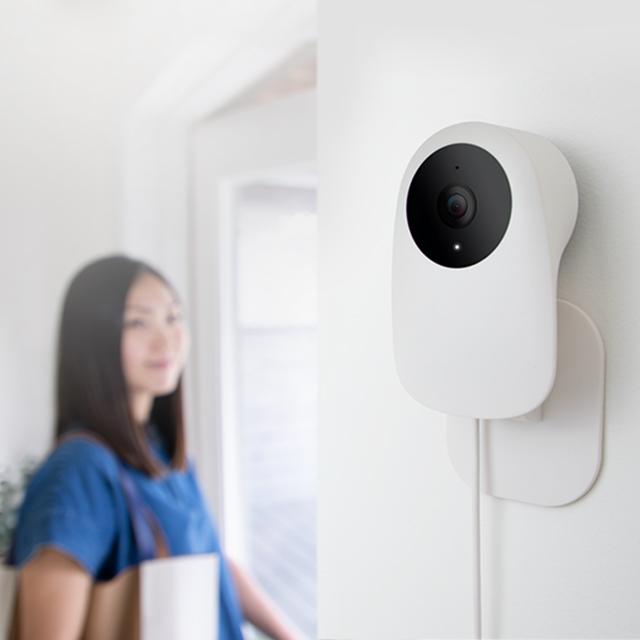 Nooie Cam Indoor
The Nooie Cam Indoor is the perfect option for our family. It's small, lightweight, can stand on a surface or be connected to a wall, and offers all the features I am looking for. I'm really impressed by the picture and video quality of this camera, especially for the affordable price. It's just $39.99 and when I am monitoring the camera from my phone, I can see the whole room clearly.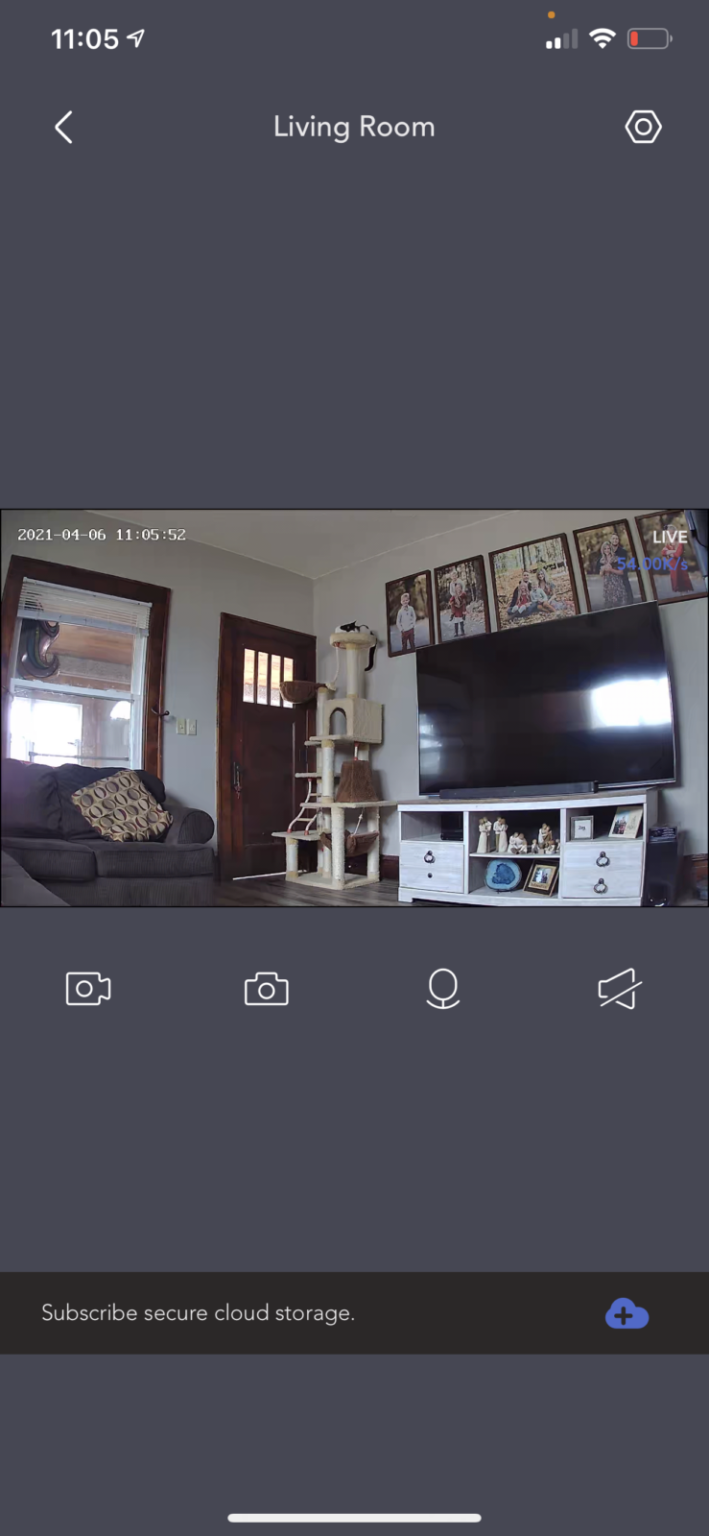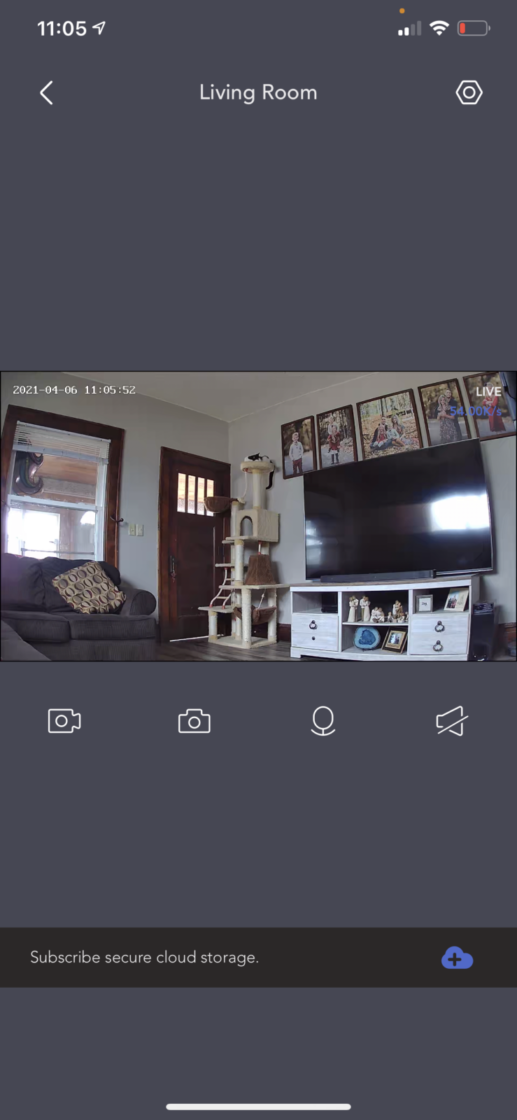 I originally set the camera up in our living room to test it out. Plus, I thought it could be fun to see my kids from upstairs while they're in the living room. The picture quality is great, and I can choose to record or take a screenshot at any time. Plus, there's the option to subscribe to cloud storage so you don't miss a moment!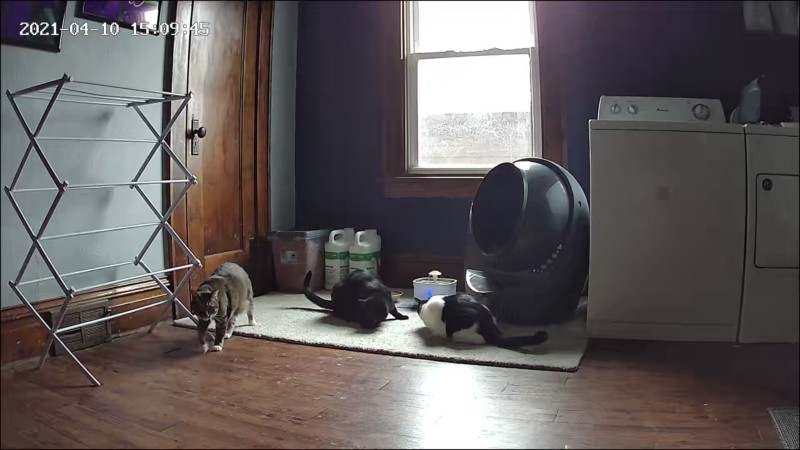 I moved the camera to our laundry room which is also where our cats' litter box and food is located. I figured this is a good place for the camera to be while we are away, because the cats frequent the area. They were very curious about me talking through the camera and I think it will be a great way for us to see what they're up to and feel connected to them when we're away from home.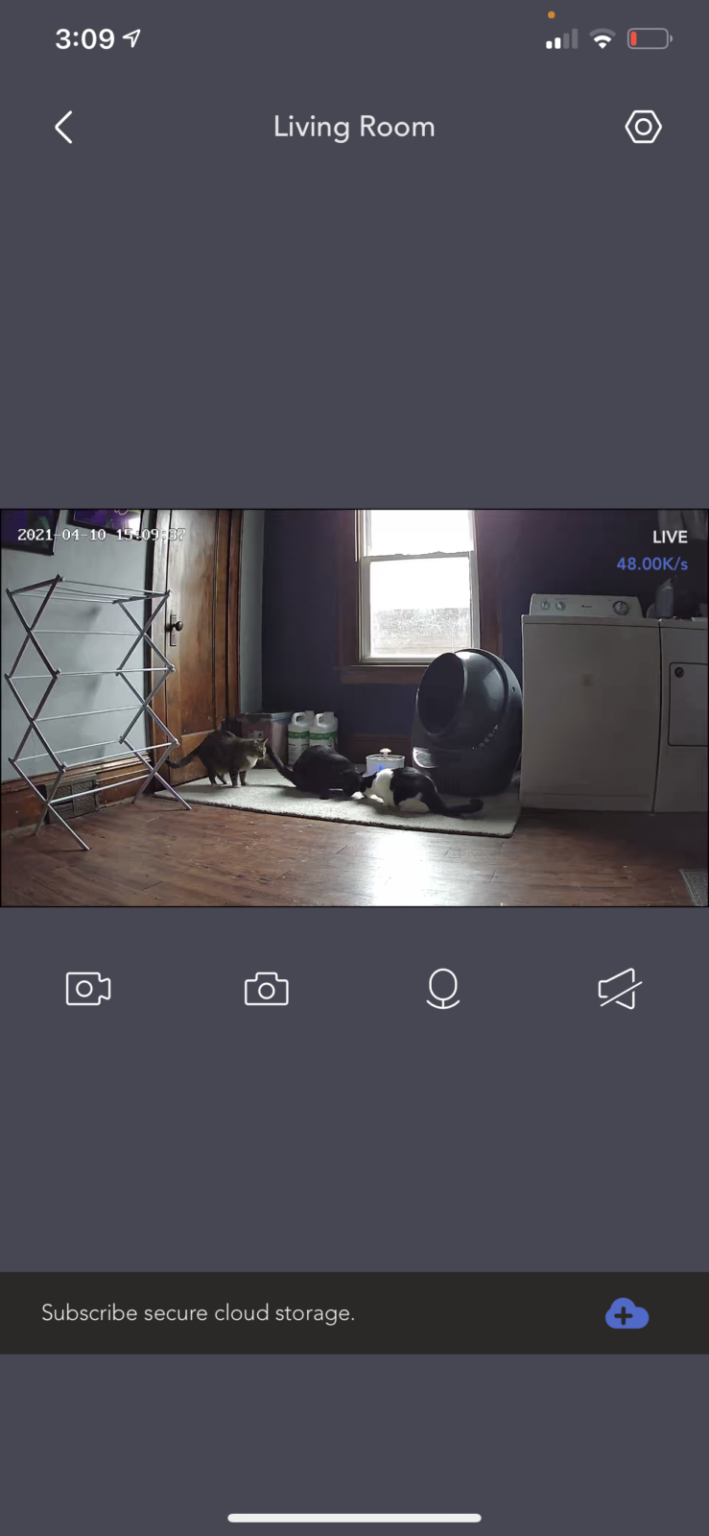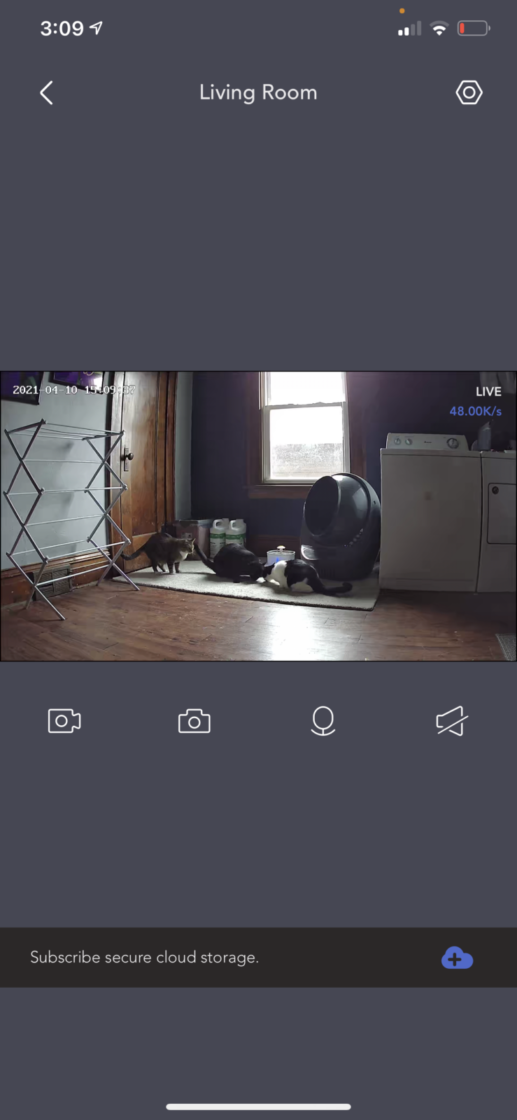 The Nooie Cam Indoor also has great night vision up to 32 feet. I really appreciate that I can control the whole camera and app directly from my phone. I always have that with me, so I can check on the cats from anywhere! You can link multiple indoor cameras and name them in the app so you'll have eyes on each room of your house. This camera also makes an inexpensive baby monitor or could be used in a child's room to keep an eye on them!
With such a small and inconspicuous footprint, you could easily blend these cameras into your decor. I definitely plan to add more Nooie Cam Indoors to our home. Ideally I'd like one in each of our kids rooms as well as the laundry/cat room. Nooie offers a variety of other camera options, both indoor and outdoor, for all your home security needs!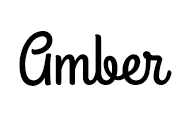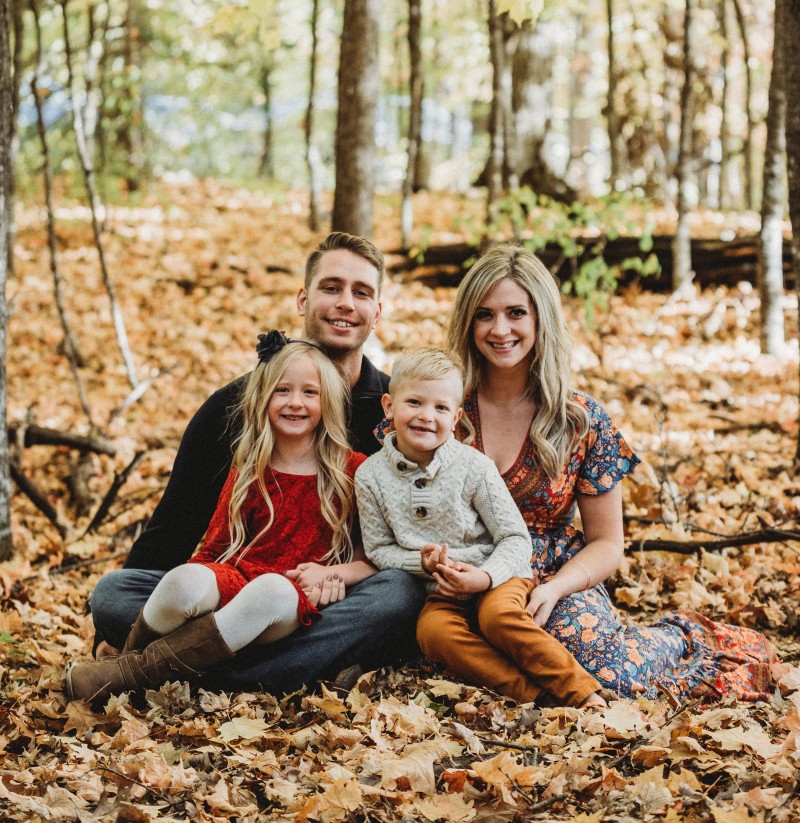 Hi there! I'm Amber, a 34 year old wife and mom of two from central Minnesota. I love to be outside with my family anywhere the weather is warm (which means I spend half the year freezing). We're a homeschooling family that loves to travel as often as possible! When I have a spare free moment, I love to read, take photos, and scrapbook. I'm interested in anything that makes life more fun; I also love socializing and sharing about my favorite products!
This post currently has 7 responses.