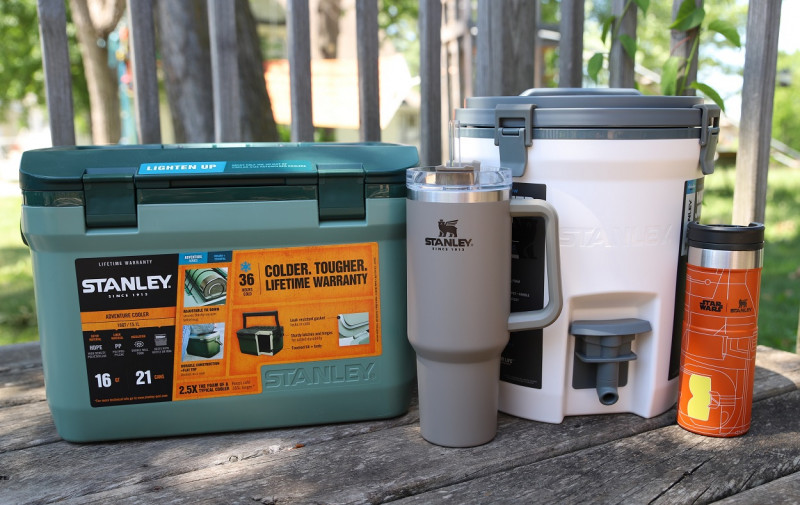 Thanks to Stanley for sending me these great products. As always, all opinions are my own.
Summer is here and if you've been on Instagram lately, you've definitely seen lots of people sporting Stanley tumblers! We've loved and used Stanley products for years now, including their tumblers and coolers. Stanley products are my go-to Father's Day ideas and we love their camping options, too! This summer, I've partnered with Stanley to share some of my favorite items for summer which will also make great gifts.
Summer Gift Ideas from Stanley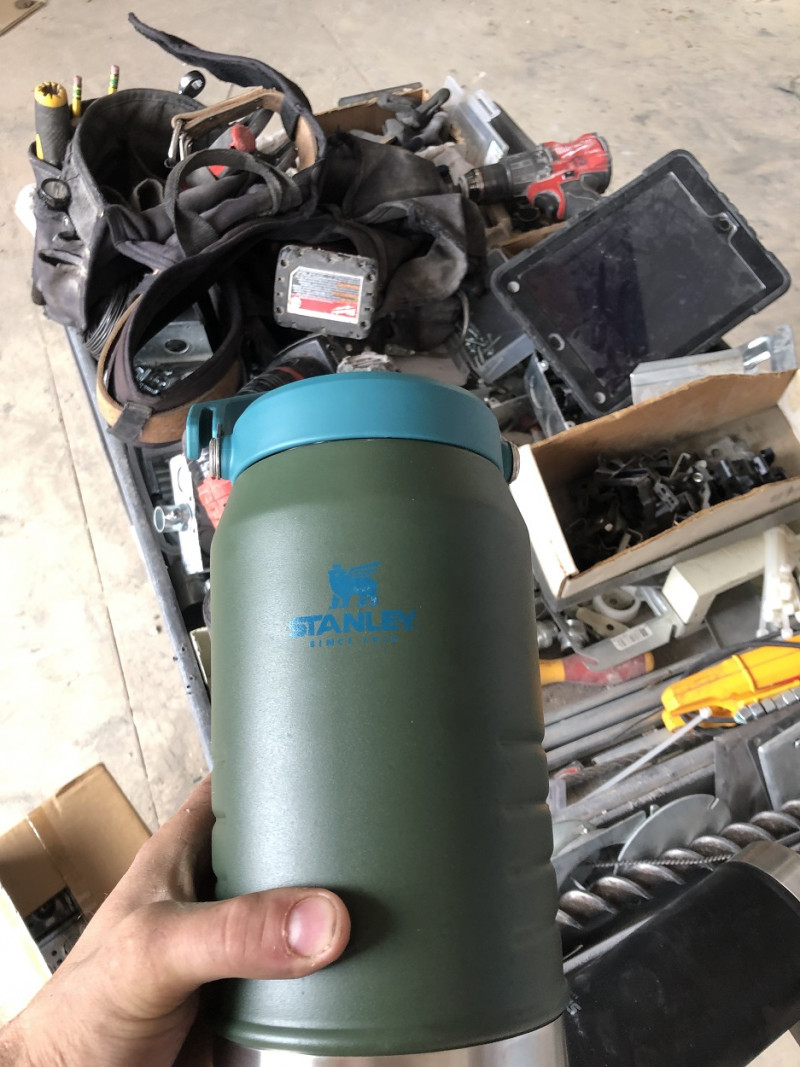 Stanley IceFlow Flip Straw Jug – 64oz
Before I could even get a photo of it, my husband stole the Stanley IceFlow Flip Straw Jug for work! He's a commercial electrician and right now they're working on a school remodel. If he doesn't drink enough water he gets a headache so in the past he's brought multiple bottles of water to make it through the day. With this jug, he gets enough water during a 10 hour shift and he loves that he can fill it with ice in the morning and have cold water all day. The jug will actually keep ice for up to four days, but he refills it every day with fresh water and ice. This would also be great for days at the beach or park during the summer if your husband doesn't steal it for work like mine!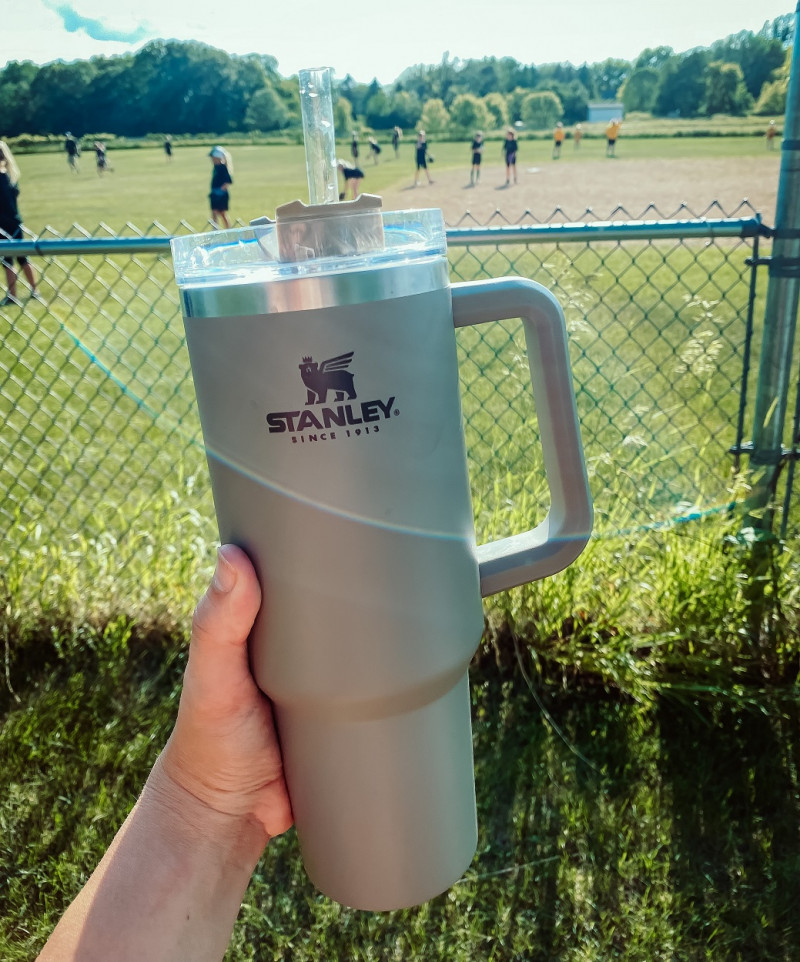 Stanley Adventure Quencher Travel Tumbler – 40oz
My favorite new product from Stanley is the one that's currently so popular on Instagram right now – the Adventure Quencher Travel Tumbler! Between my husband and kids, we have softball and t-ball four out of seven nights of the week this summer. Having this travel tumbler has literally saved my life sitting in direct sunlight every night! I fill it with ice and water before we leave home and it stays cold and refreshing through every practice and game.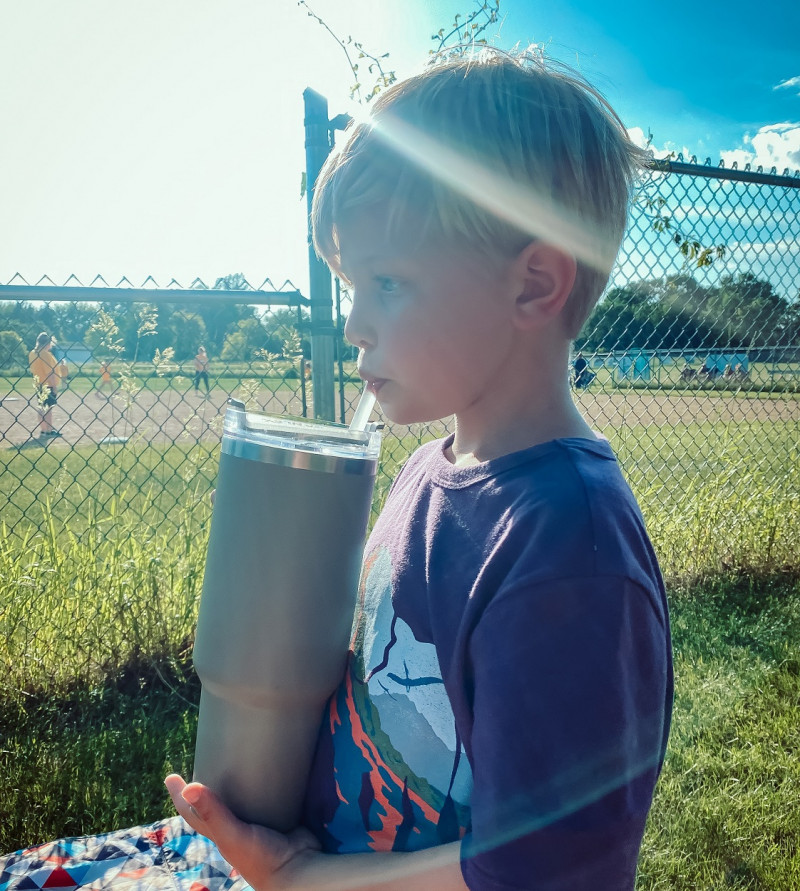 My kids frequently borrow it too because they love the straw-it's so easy to drink SO much water when it's this accessible. This tumbler comes in eleven colors and I want it in ALL of them! It fits into cup holders and has an ergonomic handle for easy carrying and drinking. It keeps drinks hot for 7 hours, cold for 11 hours, and iced for two whole days! The 40oz option is currently out of stock (hopefully it will be back soon!) but in the meantime the 30oz version is available in a variety of colors.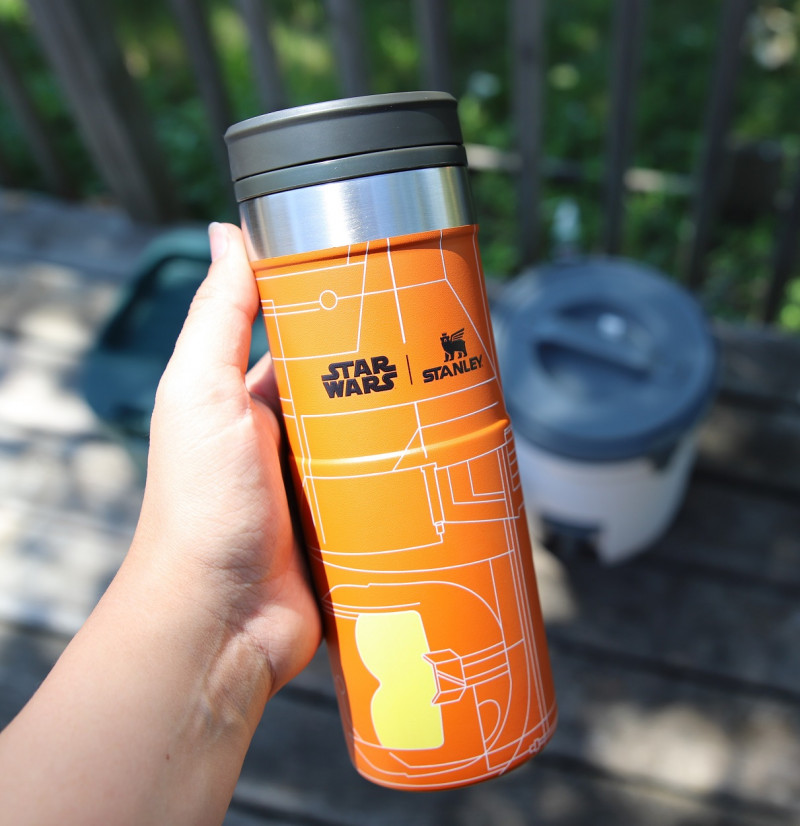 Luke Skywalker Rebel Pilot NeverLeak Mug – 16oz
My whole family loves Star Wars so when I saw the Luke Skywalker Rebel Pilot NeverLeak Mug, I knew we had to have it! You can use this mug for either cold or hot beverages so if you're weird like me and still love hot coffee in the summer, this is a great option. It keeps beverages hot for 7 hours, cold for 10 hours, and iced for 30 hours. The NeverLeak lid is fantastic-I can't count the number of times I've spilled coffee in my purse but I don't need to worry about that with this mug. Plus, the artwork on it is fantastic for any true Star Wars fan! If you're not into Star Wars, Stanley has a Legacy NeverLeak Travel Mug in four color options, too.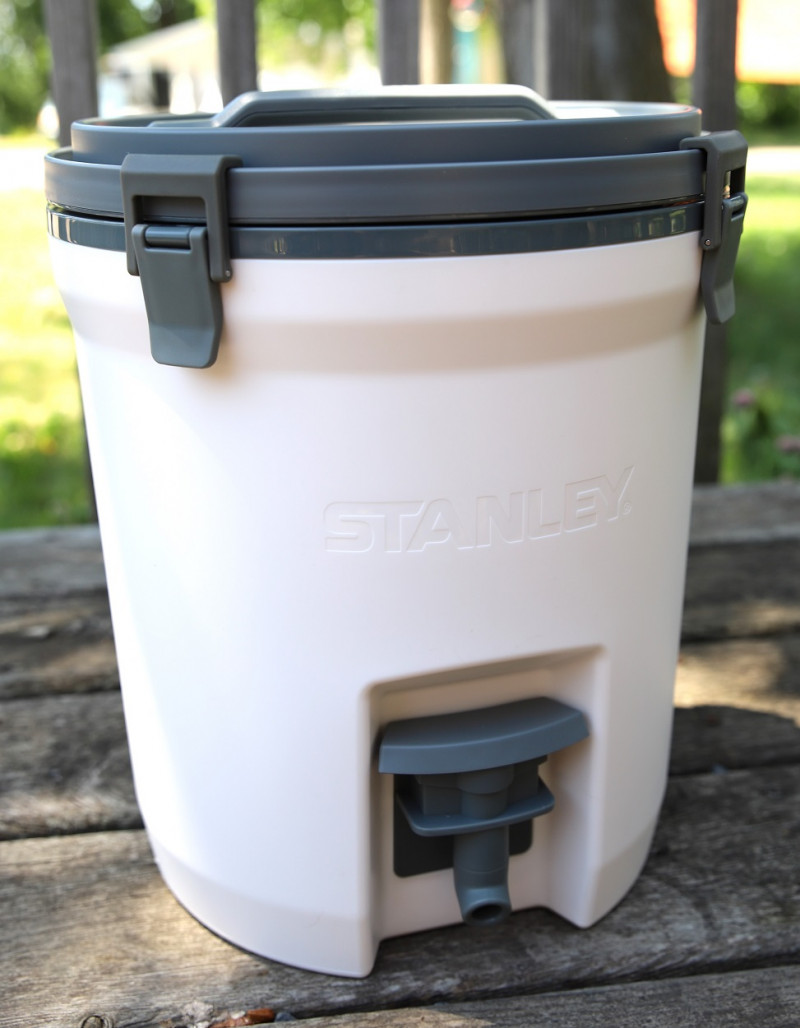 Stanley Adventure Fast Flow Water Jug – 2 Gallon
For every summer barbecue, camping trip, or guys' weekend, the Stanley Adventure Fast Flow Water Jug will be perfect for any beverage you're drinking! This 2 gallon jug comes in three colors and keeps beverages cold for 13 hours or iced for 48 hours. That's two full days of ice-cold water – seriously amazing! The handle makes it super easy to carry around and it's got a leak-proof design so you don't have to worry about it making a mess during travel. This is going to be a game changer at my husband's weekend softball tournaments and when we go on family camping trips!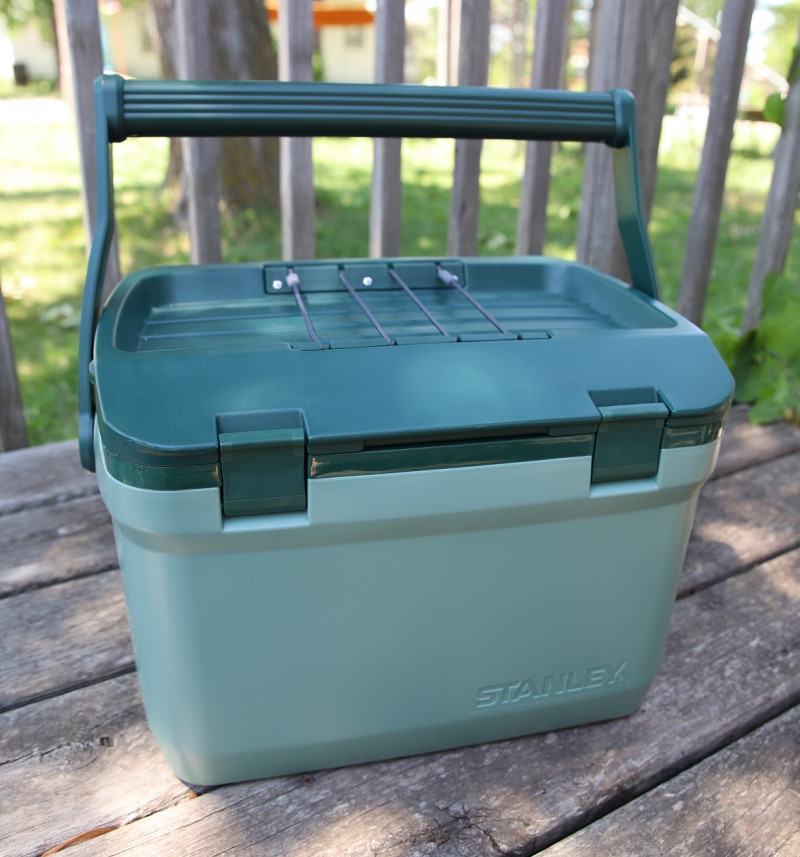 Stanley Adventure Series Easy Carry Outdoor Cooler – 16qt
If you're looking for a cooler that's larger than lunchbox-sized but smaller than a huge camping cooler, the Stanley Adventure Series Easy Outdoor Carry Cooler is the perfect option. This is my favorite size for taking to the beach or on a picnic lunch. I can fit lunch, sides, and beverages for our whole family inside and it still remains lightweight. If you're just using it for drinks, there's room for 21 cans and will stay cold for 36 hours!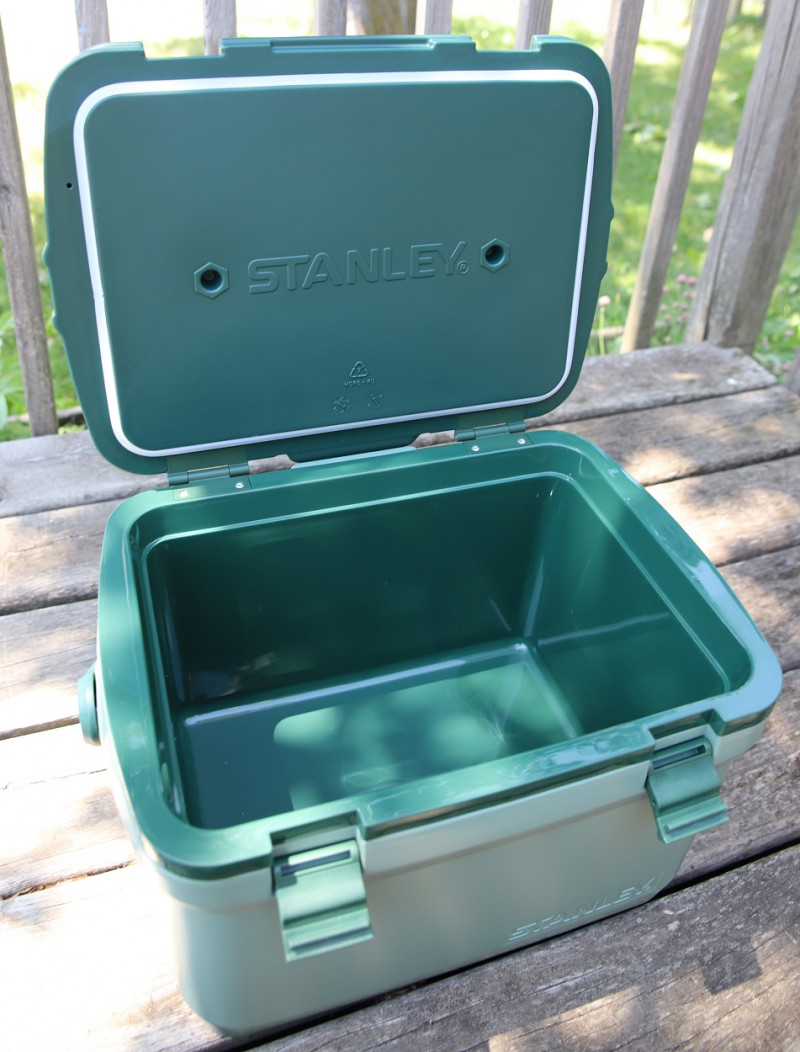 This cooler has twice the foam insulation of most coolers and it's completely leak-proof. Plus, there's a bungee spot on top to keep a Stanley tumbler! Honestly I won't be surprised when my husband starts stealing this for work – it's bound to happen sooner than later!
All of these products are top of the line and Stanley has quickly become our favorite brand for all cooler/drinkware/camping needs. If you're looking for new gear this summer or on the hunt for a great gift, be sure to check out all of the products on their site!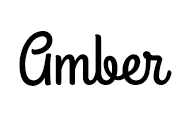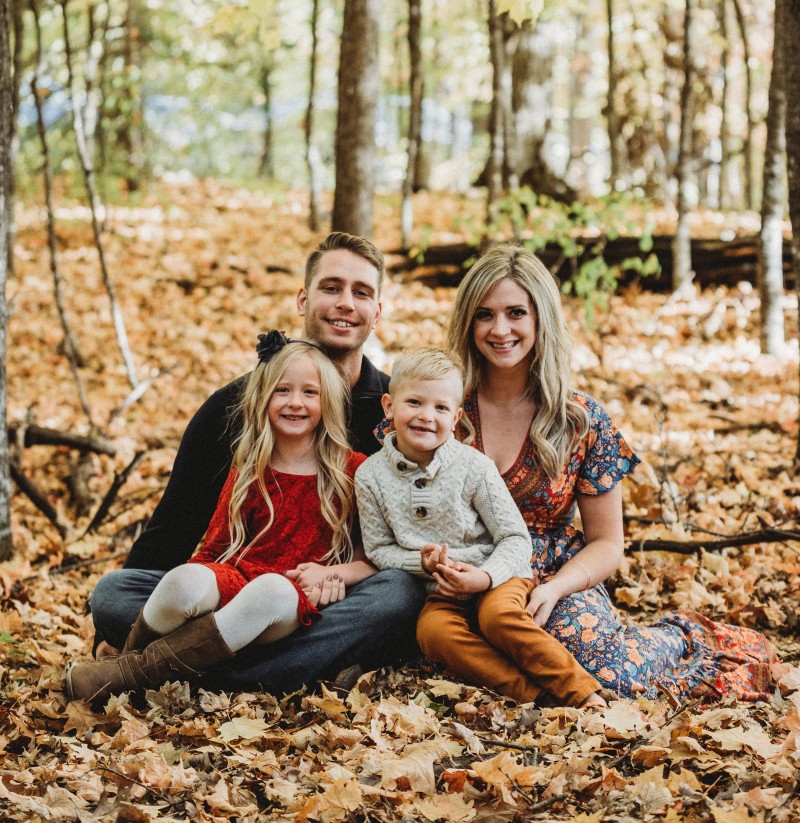 Hi there! I'm Amber, a 34 year old wife and mom of two from central Minnesota. I love to be outside with my family anywhere the weather is warm (which means I spend half the year freezing). We're a homeschooling family that loves to travel as often as possible! When I have a spare free moment, I love to read, take photos, and scrapbook. I'm interested in anything that makes life more fun; I also love socializing and sharing about my favorite products!
This post currently has 8 responses.