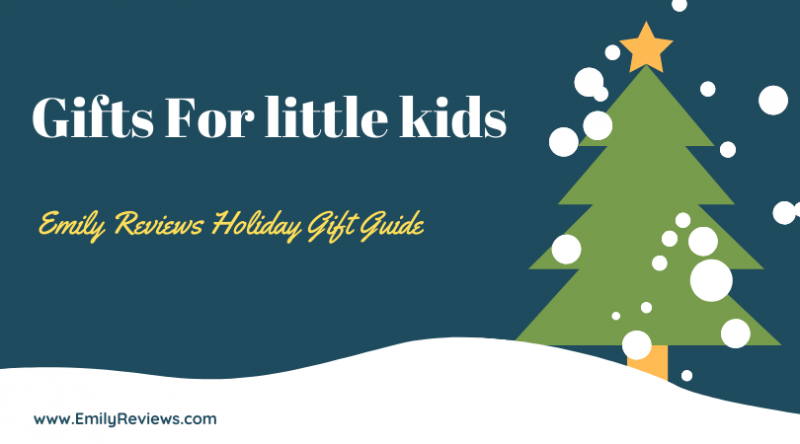 Emily Reviews writers were sent products in exchange for inclusion in our gift guide. All opinions are our own. There are affiliate links in this post.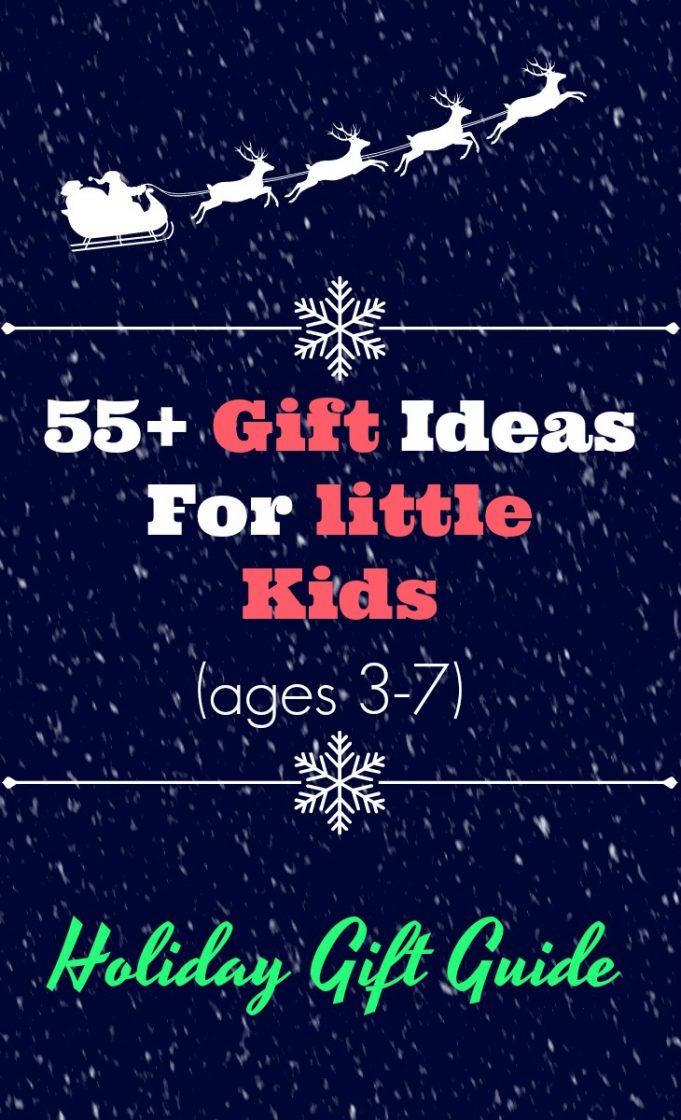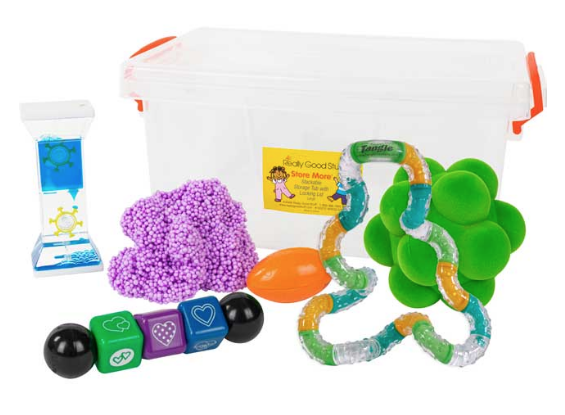 If you're on the hunt for some innovative calm-down tools, this awesome collection from Really Good Stuff helps provide a variety of ways for children to self-calm when emotions threaten to overwhelm.  Perfectly sized, children can grab one of these safe self-calming tools when they need to reset.  They also work especially well in 'quiet bags' to take along to church, appointments, and other places where kids need to stay quietly busy.  This multi-tool kit does come with a sturdy plastic storage bin with a locking lid to help keep things contained and organized.  Kit contents include:
~1 sensory ball
~Silly Putty
~1 relaxation therapy tangle
~1 water wheel timer
~foam dough
~1 fidget twist
~1 storage bin with locking lid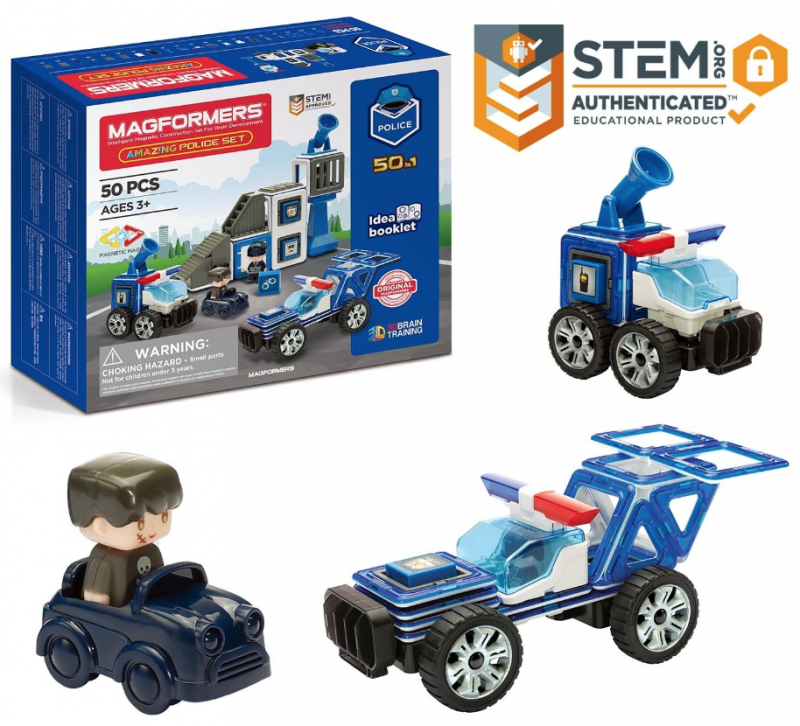 Magformers are the BEST!  And now, you can click and create your own adventure with Magformers AMAZING Police 50-Piece Set!  If you're new to the Magformers world, they are a magnetic construction toy where possibilities are endless.  Get ready to take off in a police car and chase the bad guy. This 50 piece set comes with 24 magnetic pieces, 2 figures, an emergency vehicle siren and much more to keep the city safe.  It's great for children aged 3 and up.  You can create 50 different ideas with the follow-along idea booklet or build your own adventure!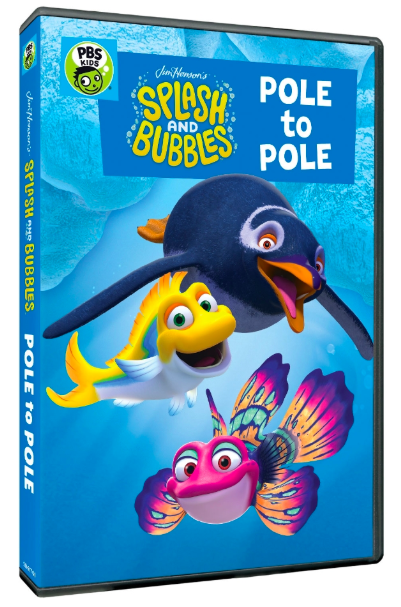 PBS has a long tradition of producing quality children's programming. Many of the programs your children love on TV are also available in DVD form. One of the newest releases from PBS Distribution is Splash and Bubbles: Pole to Pole. In this migratory adventure, the Reeftown Rangers travel from the Antarctic to the Arctic. They encounter narwhals, penguins and humpbacks on the way. This DVD includes four stories: Migration Vacation, Pebbles, The Whistling Whale, and The Big Krill, and is sure to keep your little one's attention for all 50 minutes of its run time.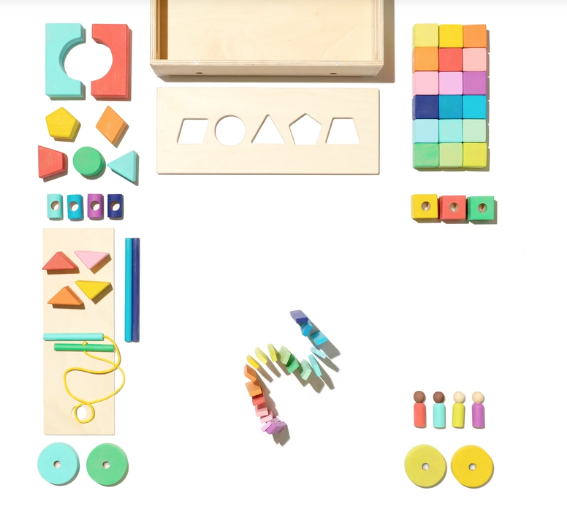 The Lovevery Block Set is a brilliant, practical play system of solid wood blocks for building spatial, language, and problem-solving skills.  Featuring 70 heirloom quality, gorgeously colorful pieces that work with each other in more than 20 stage-based activities. Years of learning through play, crafted by child development experts.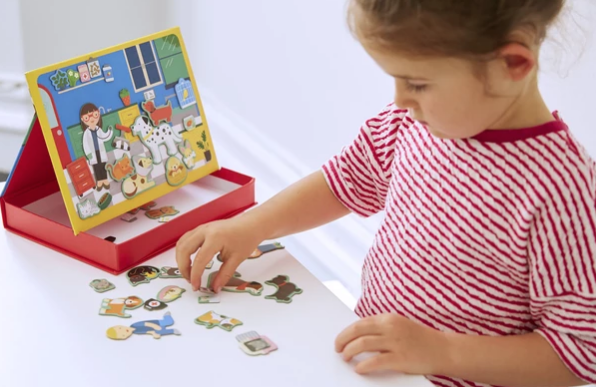 Magnetic play is always fun.  And this Pet Hospital Set is a perfect way to play on the go or at home.  Get ready to decorate scenes of sweet animals being cared for at the local vet with this Pet Hospital Magnetic Play Scene.  It's a portable play set that features two magnetic scene backgrounds as well as 50 magnetic pieces.  The handy easel style box includes an elastic loop to aid quick clean-up and storage between play.  Geared for ages 3 and up.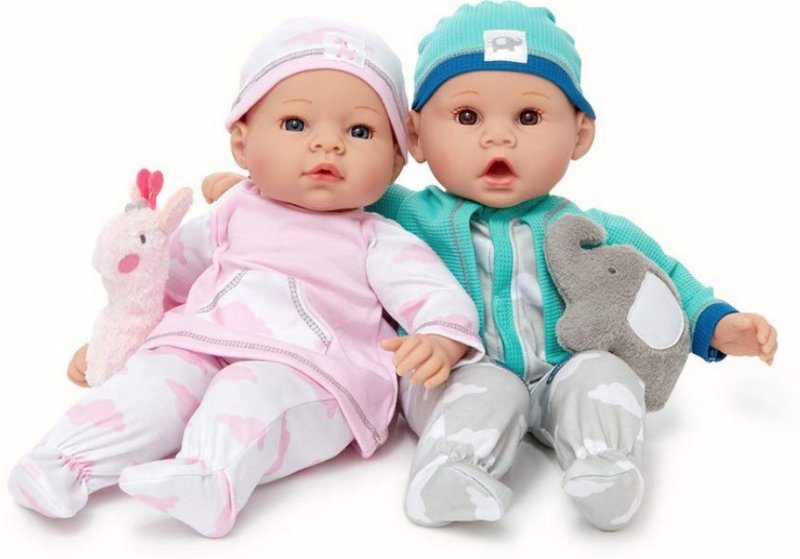 These sweet, beautifully handcrafted Madame Alexander Newborn twin baby dolls come in a charming boy/girl set.  The details make them extra special as you'll find they even feature tiny folds and creases on their hands and feet for a realistic look.  Kids will love them as they are double the fun and double the love!  The girl twin come dressed in a playful pink outfit and hat and she even holds tight to a furry animal friend. The twin boy wears a soft blue and grey outfit while he cuddles a soft elephant toy.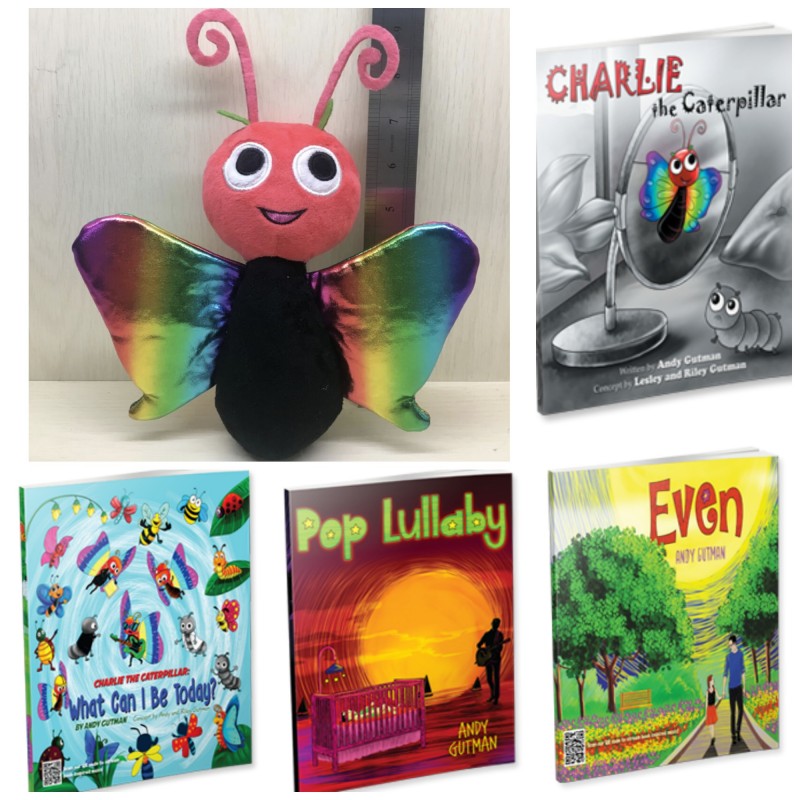 Children's author Andy Gutman writes books that each include a sing-along song. Charlie The Caterpillar is about a caterpillar who doesn't like what he sees in the mirror but who learns it's what is inside that really counts. Charlie The Caterpillar: What Can I Be Today is about Charlie trying on new outfits and jobs to explore all the options of what he can be. Pop Lullaby is about a sleepy father and his wide-awake baby (a great bedtime book!). Even discusses fathers leaving their children while they go to work and how it's tough on Dad too! Even is a great choice for kids struggling with daycare or being left at school.  A plush Charlie The Caterpillar is also available.
Classic toys never go out of style!  And this Rock & Roll Teeter Totter is a colorful modern take on a classic teeter totter toy but features a twist!  With kid friendly rounded edges, easy grip handles, and wide contoured seats with high backrests complete this unique design that kids will love.  The heavy duty plastic means it's great for both indoor and outdoor play.  The extra special twist is that children can even flip the teeter totter over for additional active and imaginative play.  When upside down, kids can drive toy cars and trucks over, like a bridge.  Some kids even enjoy using it as a balance beam!  There is no limit to what imaginative play kids come up with when you turn this toy upside down.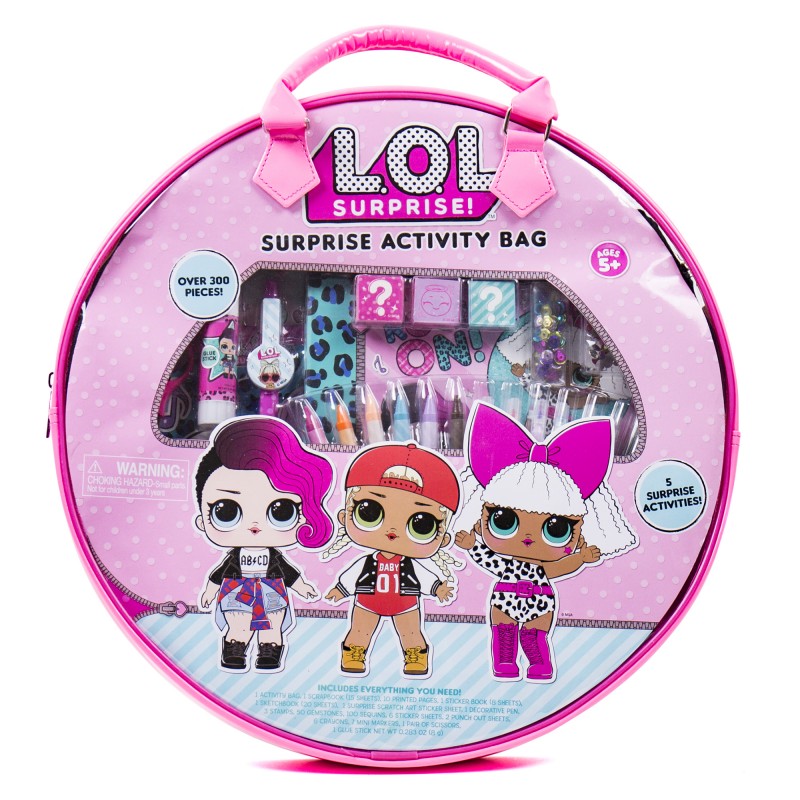 Creativity is fun and easy with the L. O. L. Surprise Surprise Activity Bag. Inside the activity bag, you will find a scrapbook, 10 printed pages, a sticker book, sketchbook, surprize scratch art sticker sheet, decorative pen, three stamps, 50 gemstones, 100 sequins, 6 sticker sheets, 2 punch-out sheets, 6 crayons, 7 mini markers, and a pair of scissors.  Use the supplies to explore your artistic side. Create one of the kind works of art to share with family and friends. You can even design and color the activity bag! When you are done, you can store all of your supplies inside the activity bag. The L.O.L Surprise Surprise Activity Bag is for kids ages 5+.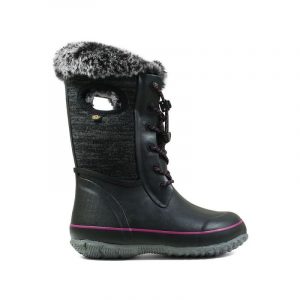 For little feet who play in the cold weather Bogs are the perfect footwear choice for little toes. 100% Waterproof and insulated to -40°F these boots will outlast your little ones in the elements. A faux fur insulation keeps feet warm and helps to keep snow out. For a wide range of footwear options check out Bogs Footwear.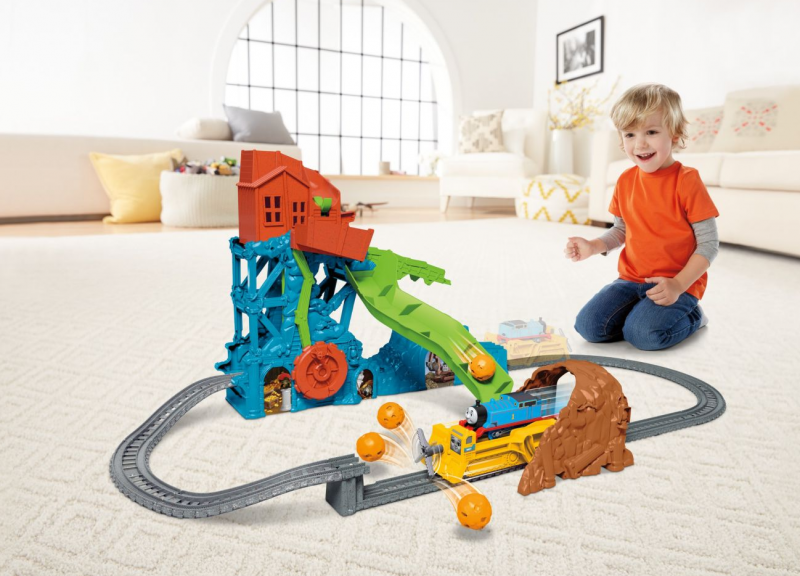 This Thomas & Friends™ TrackMaster Cave Collapse brings the Digs & Discoveries episodes from Season 23 of the Thomas & Friends TV show to thrilling life! Thomas is ready to excavate, and teams up with his new friend, Darcy the digger to get the job done. Kids can turn the crank to take Thomas up the mineshaft elevator, then drop him down on top of Darcy! The motorized Thomas engine rides on top of Darcy, and powers the digger along. Thomas and Darcy make a dynamic, digging duo, and kids control the action!

Veyo makes kids clothing and accessories that make outdoor play easier and more fun; every item they make goes on easy and stays on so that playtime can last longer. Mittyz are specially designed and patented snow mittens for ages 6 and under. Mittyz are 100% waterproof, fleece-lined for warmth and easily reversible for quick drying. They feature an oversized gauntlet to easily fit over any cast sleeve, and a gauntlet since strap to seal out snow and ice. They also feature a double pull wrist strap for quickly securing the glove on the children's hands, an integrated thumb pocket for ease of putting on, and a quick release wrist buckle for easy removal after outdoor play.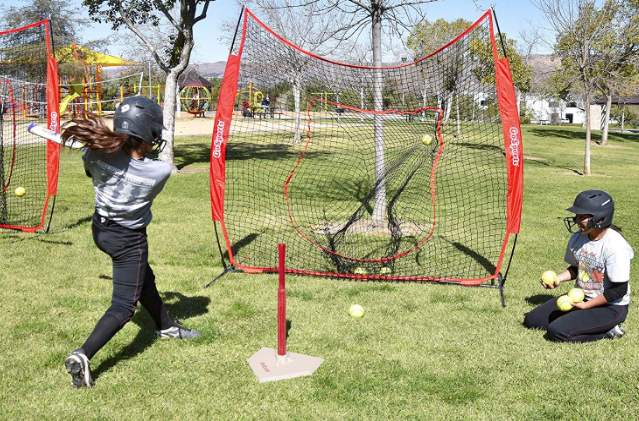 This Go Sports Batting Tee is an essential for mastering the fundamentals of hitting. This all rubber tee features a telescoping design allowing coaches and players to adjust the tee to their desired height.  This helps make it compatible for players of all ages, skill levels, and leagues.  Practice hitting power, batting accuracy, swing style, and more for a variety of sports. It's a great training aid for baseball, softball, and tetherball.  The high quality rubber construction resists breaking from miss swings unlike plastic tees.   Built to last, this is a great batting tee!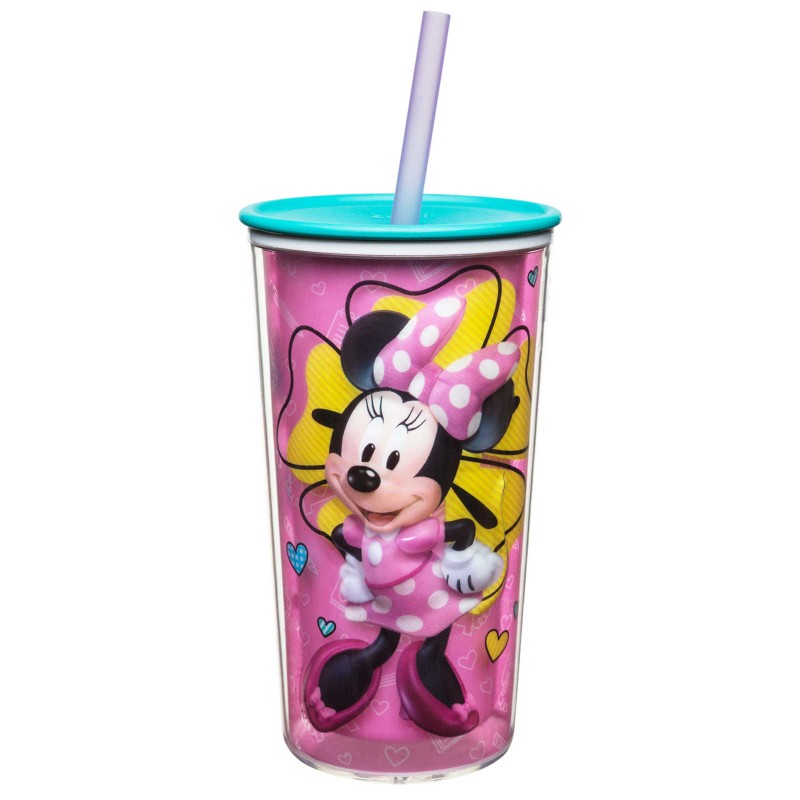 Zak Designs creates dinnerware and drinkware that is both fun and functional. Their Disney Minnie Mouse Embossed Plastic Tumbler holds 10.5 ounces of your favorite beverage. The Minnie Mouse Tumbler comes with a silicone-sealed, press-in lid and straw with stopper to keep it from being pulled out. It also has double-wall construction to keep your drink cool and prevent condensation from building up. The Minnie Mouse Tumbler is BPA free and dishwasher safe. It is recommended for children ages 3 and up.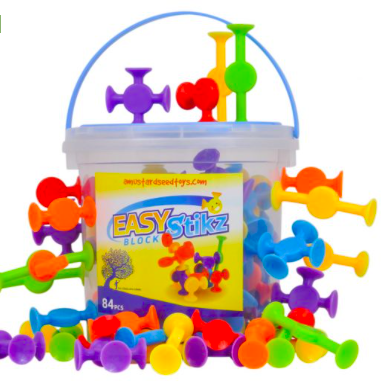 Easy Stikz from A Mustard Seed Toys will provide your little ones with hours of fun!  84 silicone pieces are included. They are great for suctioning to surfaces like glass, hardwood, metal, plastic, mirrors, dishwashers and refrigerators! Perfect for letting ones be creative, teaching colors, patters and more. Easy Stikz will help kids develop fine motor skills, pincer skills, and muscle strength. Great for bath time and they stick well to car windows, so are perfect for travel this holiday season.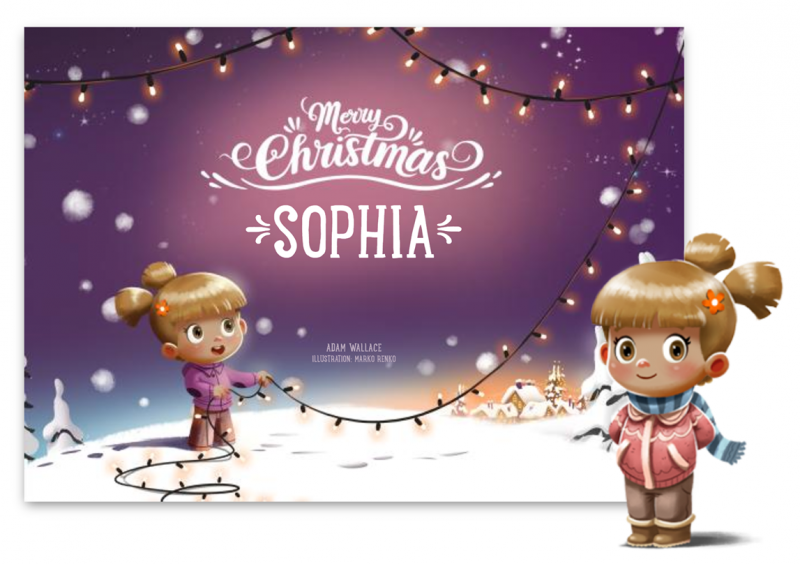 This adorable Merry Christmas book from Hooray Heroes will make the best personalized gift this holiday season. With complete customization including the option to edit hair, skin, eyes, gender (and more!) it can be made specifically for a little loved one! Plus, you get to choose which ten stories to include in the book, making it even more personal. Kids will love reading a story all featuring THEM as the main character!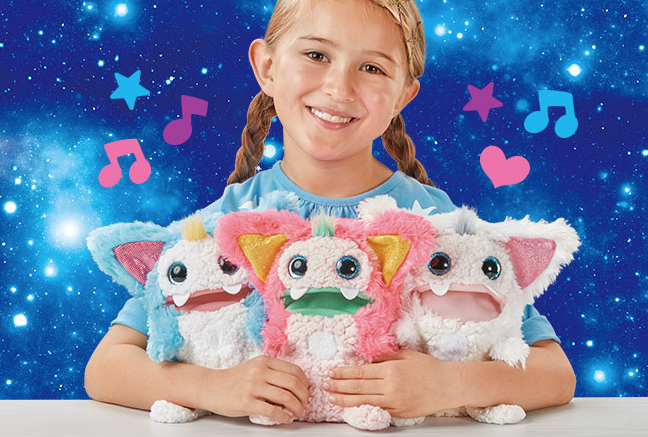 TOMY is delighted to bring some "out-of-this-world" fun to the holiday season with the introduction of their brand new Rizmo. A must have and top on many wish-lists, the Rizmo is the first-ever "Evolving Toy" that listens, learns, remembers and grows. Rizmo, whose name is a mix of Rhythm and Monster, is in search of love, music, and dance.  As kids interact, cuddle, sing and play with Rizmo they will be surprised to experience their friends evolution over time as it grows and evolves.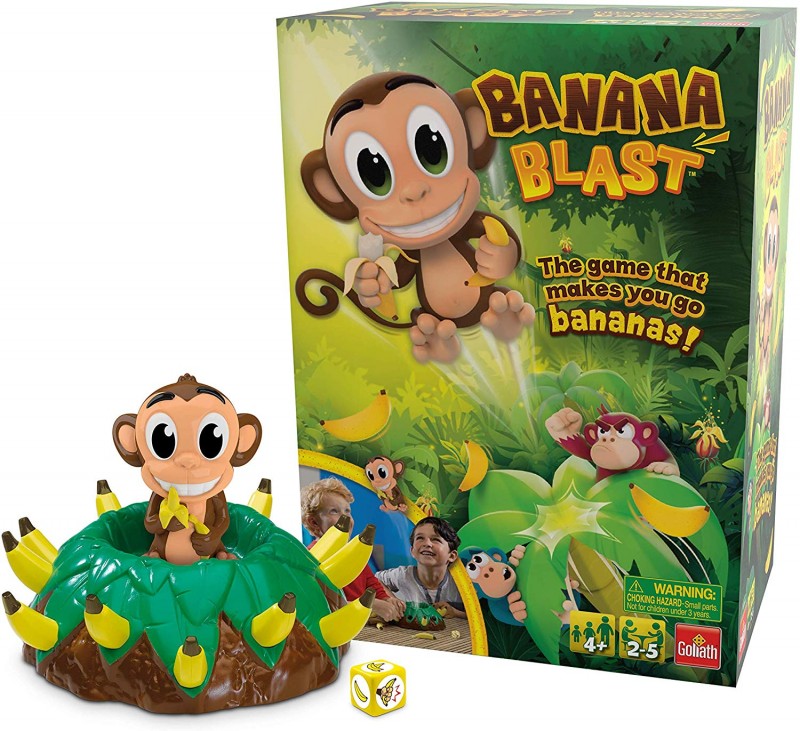 Goliath Games specializes in fun and educational games for little kids. Goliath Games knows kids learn best while having fun. The Banana Blast game is a perfect example of that. Two to five players, ages four and up, roll the dice to see how many bananas they get to pick from the top of the tree. One of the bananas will make Banana Joe jump. The player who catches Banana Joe gets a bonus. Whoever has the most bananas, wins. To learn more about Goliath Games, read Laurie's full review.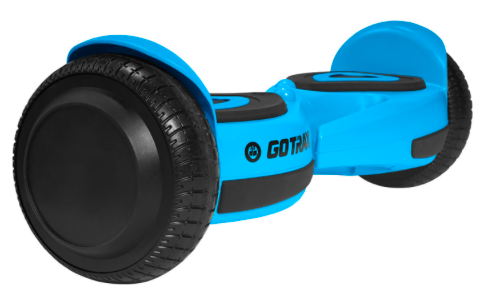 GOTRAX offers a hoverboard especially for little ones: the SRX Mini Hoverboard for Kids. The SRX Mini features a self-balancing mode and 6.5″ tires, so it is easy to ride and master. It is powered by 150Watt Dual Motors and a 25.2V Battery. The Mini can support up to 132lbs but it weighs only 15lbs, which makes it one of the lightest hoverboards on the market. The Mini features built in handles, is limited to 6mph for safety, and can go up to three miles per charge. Available in four color choices.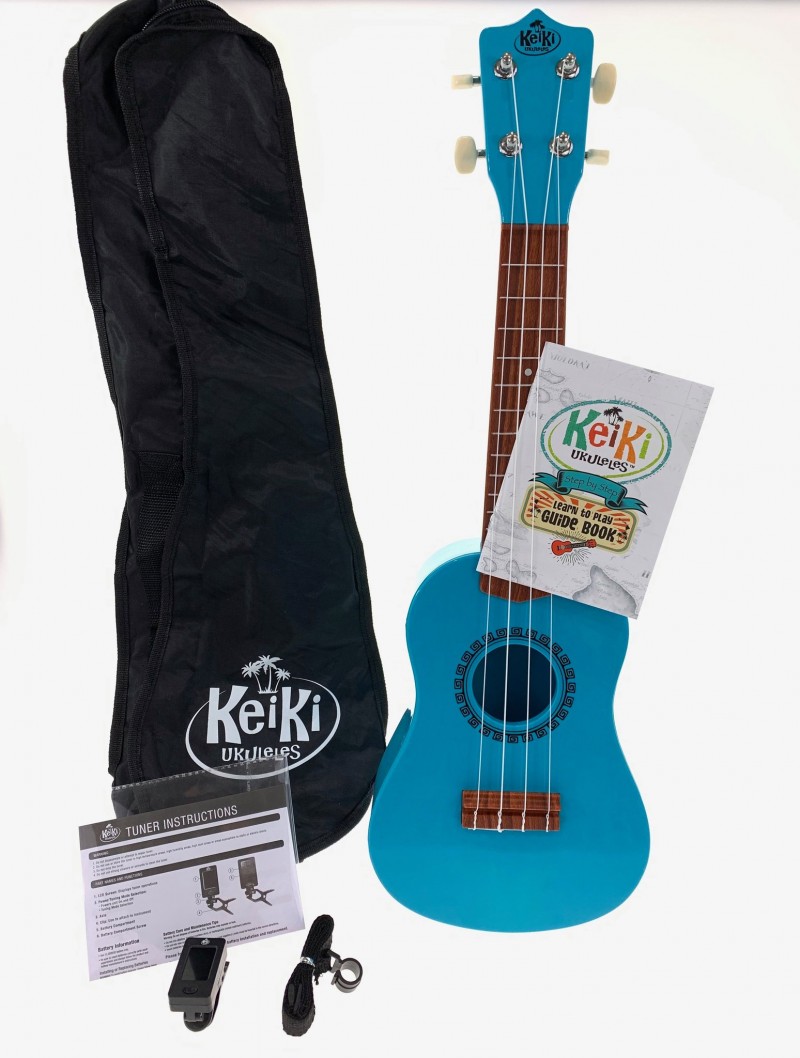 KeiKi Ukuleles are a great starter instrument for kids ages five and up. For less than $30, you get a Ukulele with strap, carrying case, digital tuner, guidebook, four retro stickers, and two picks. With low string tension and just four strings to manage, the ukulele makes the perfect introductory instrument to playing music. These ukuleles are available in four colors including Sunset Red, Sandalwood, Seafoam Green, and Pacific Blue (pictured above).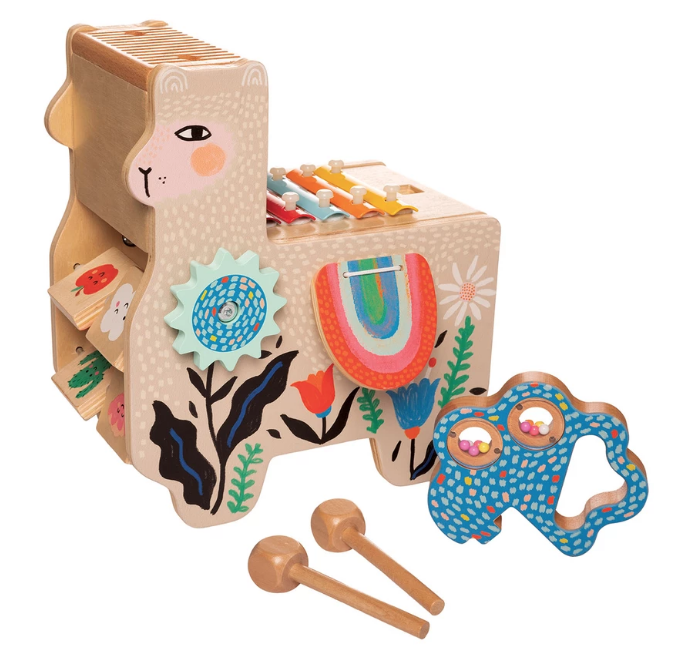 Music is good for people of all ages and that includes the youngest of families members!  So now's the time to get your jam on with Lili Llama and start creating a variety of musical pieces!  This Llama is loaded with musical fun and activities including: 4 spinners, 2 gears, 1 maraca tail, 5-bar xylophone, 1 set of notches/washboard for ratchet sound, 2 clacking saddle blankets and 2 mallets that store in Lili's head.  It's the perfect time to start your own little band!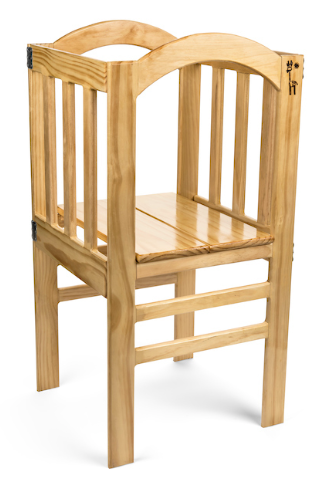 Help your little one enjoy counter-height activities safely this holiday season with a True Growth True Tot Tower. Options are endless, but some ideas little ones could help with include cooking, baking, food preparation, washing dishes, arts and crafts, and much more! True Growth True Tot Towers are handcrafted and proudly made with sustainably sourced New Zealand Pine. They provide a safe, stable structure for your child. They also fold for easy storage and are adjustable as the child grows.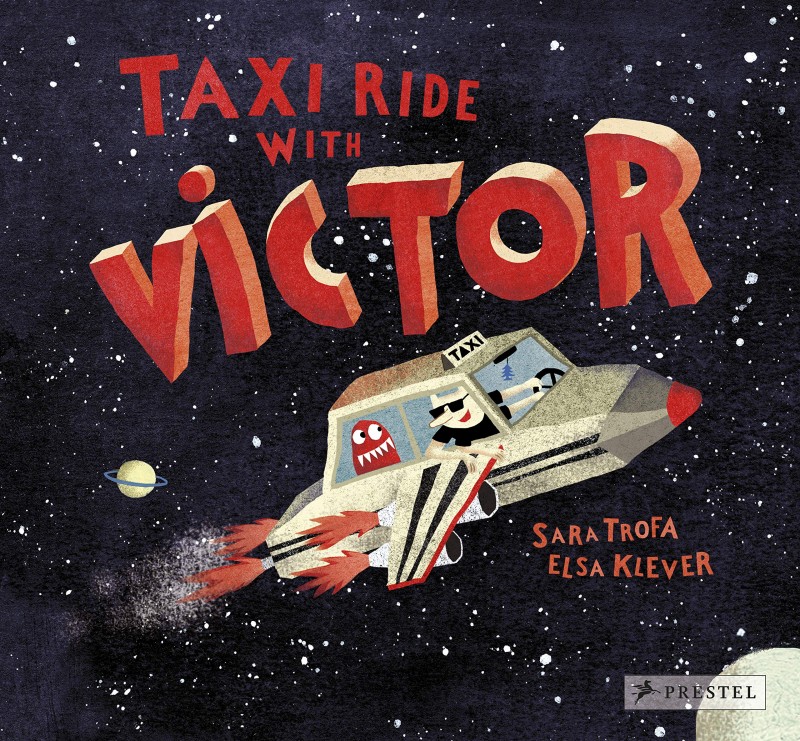 Taxi Ride With Victor is a sci-fi inspired taxi trip that will have kids roaring with laughter! Victor is everyone's favorite extraterrestrial taxi driver, but he has a big problem. His memory is terrible! He can never remember his way around the galaxy. When he drops off his passengers at the wrong locations, there are some unexpected and hilarious high jinks. Elsa Klever's wonderful drawings incorporate every day experiences like going to the dentist, the library, or the post office into otherworldly scenes with friendly aliens, talking clouds, grumpy
ghosts, and an enormous octopus. The book offers gentle lessons about friendship and opportunity, and children will want to join Victor
again and again on his funny, mixed-up, and carefree rides.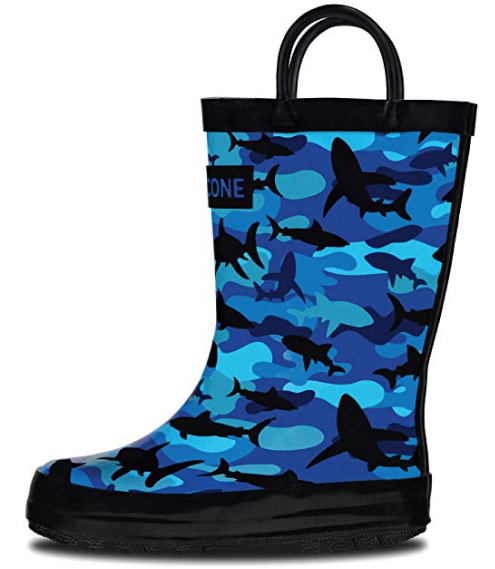 A classic pair of Lone Cone Kids Rain Boots are a perfect gift this Christmas! Made with a soft, flexible rubber and non-slip tread, boys and girls can run,  jump, and play with confidence.  The reinforced handles help provide an easy-on, easy-off style. These boots have been tested to withstand over 100 hours of activity, without splitting seams or having leaks.  Plus, the boots quickly wipe clean after playtime.  Designed in Boise, Idaho, I love that LONE CONE collaborates with local artists to create classic designs inspired by the joys of childhood.  Because of this, you won't find these exact styles anywhere else!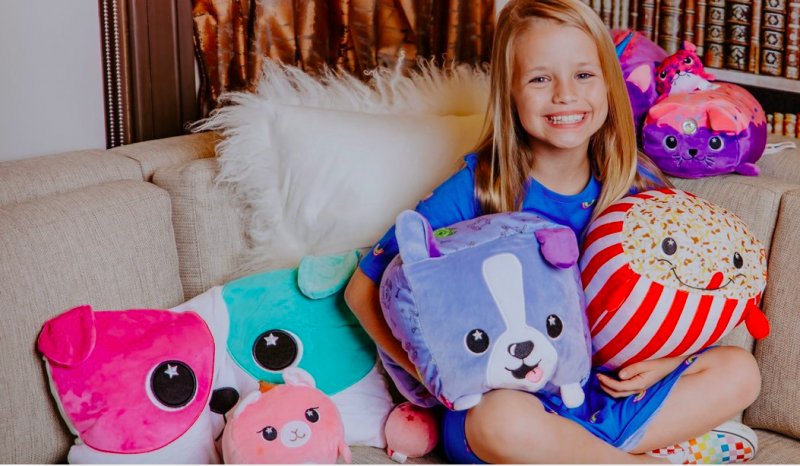 Little ones love to cuddle
Moosh-Moosh
Plushies; they are super soft and super squishy. Little ones can bring them in the car, to daycare, or on vacation because their Moosh-Moosh Plushie is likely to become their new best friend. There are tons of cute animals to choose from, as well as many different sizes and styles such as Moosh-Moosh banks, flashlights and slippers. When tired of playing, squishing and cuddling, your little one can use their Moosh-Moosh friend as a pillow as well.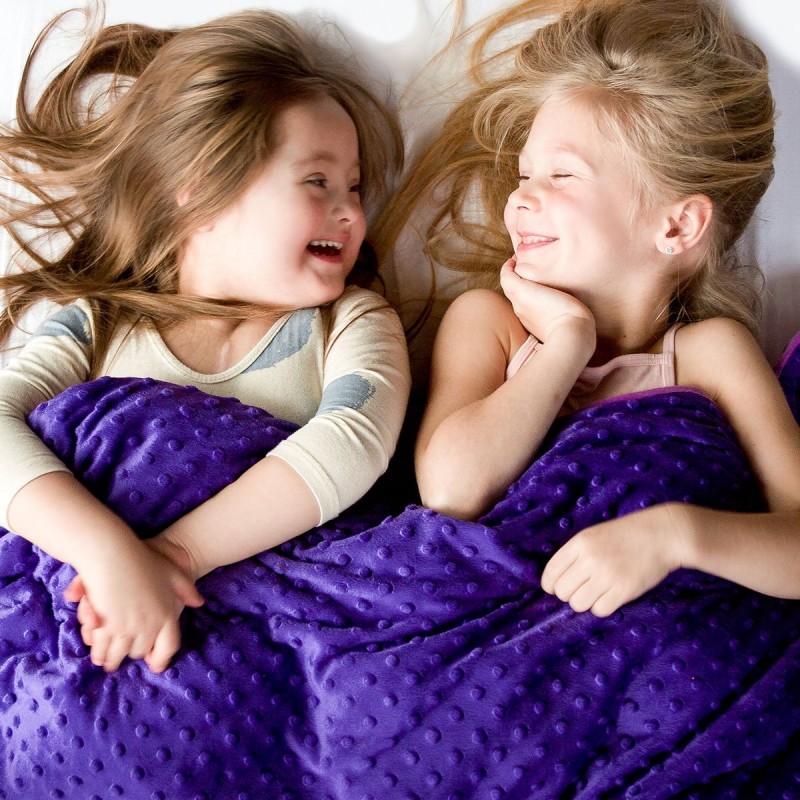 Have you heard of weighted blankets? While they can be extremely helpful for kids with Autism, ADHD, and Anxiety, they can be helpful for any child who has trouble falling or staying asleep. Harkla's Weighted Blankets come in a variety of sizes and all have a soft minky cover for your sensory seekers. These blankets provide Deep Touch Pressure which causes the body to produce serotonin to help kids calm down and sleep more soundly.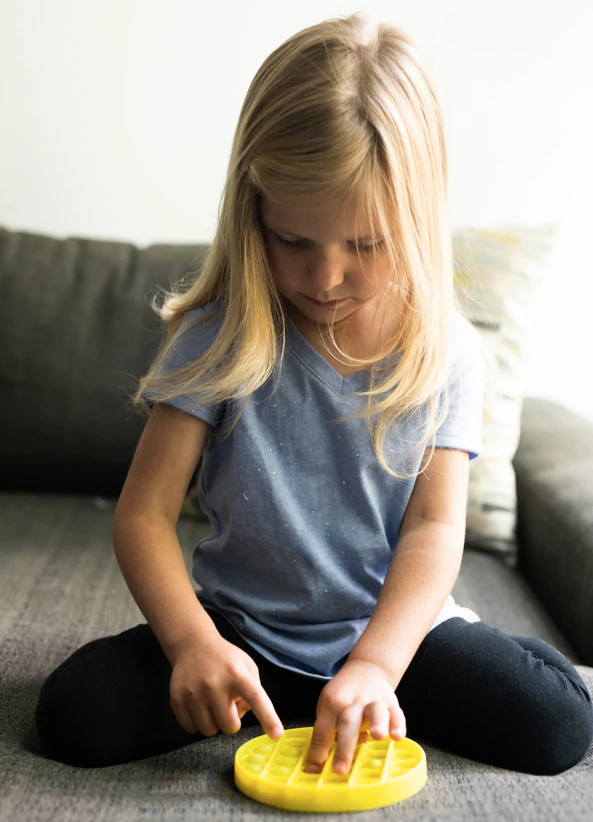 An activity so satisfying, yet quiet enough too, the Chuckle & Roar Pop It is simple and so much fun!  This sensory toy is filled with 28 silicone bubbles that are satisfying to 'pop' back and forth.  Pop an entire side, flip it over, and pop again.  I love that it's travel-friendly as there is only the one large bubble disc that is easy to hold and easy to play with.  Kids don't even know they are practicing their motor skills!  And older kids and adults can enjoy the Pop It by playing a clever 2-person game, instructions included.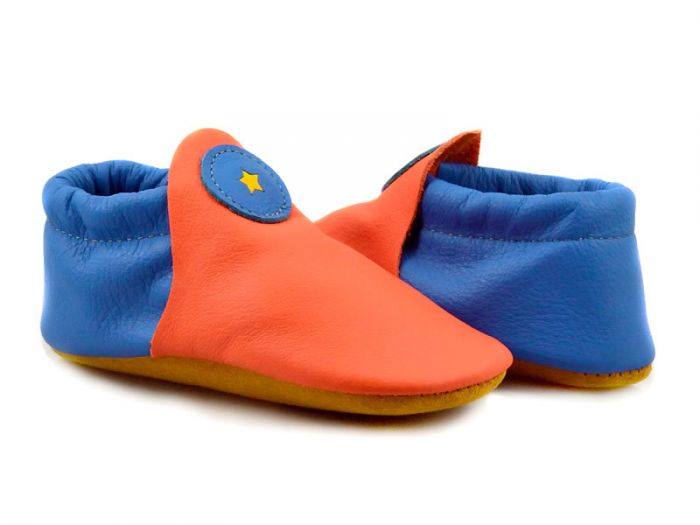 Softstar Shoes offers handmade, exquisitely crafted minimal footwear. Made from high-quality leather that's naturally soft, these shoes are simply designed and completely ready to customize to your preferences! These Roo Moccasins are made of smooth, naturally dyed leather and have genuine sheepskin insoles to keep feet cool in hot weather and warm in cold weather. Great for indoors and outdoors, these would make a great gift!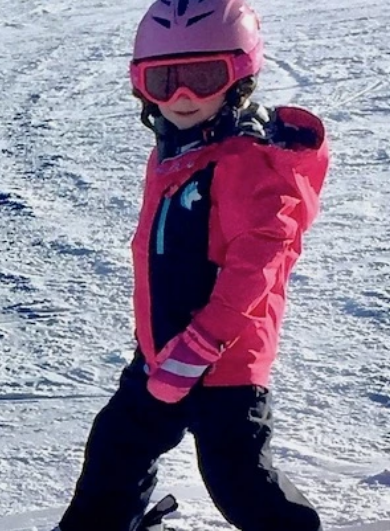 Some kids want snow pants bibs, some don't, so the Shred Dog Gear Unisex Pups Pant has solved the problem!  It has a removable bib so you and your shredder can decide based on mood or conditions.  Lightly insulated, fully waterproof, and super breathable, these convertible snow pants will keep kids warm and dry but not overheated on spring days, storm days, wet days, and everything in between.  Your child will be ready to weather any kind of storm with Shred Dog.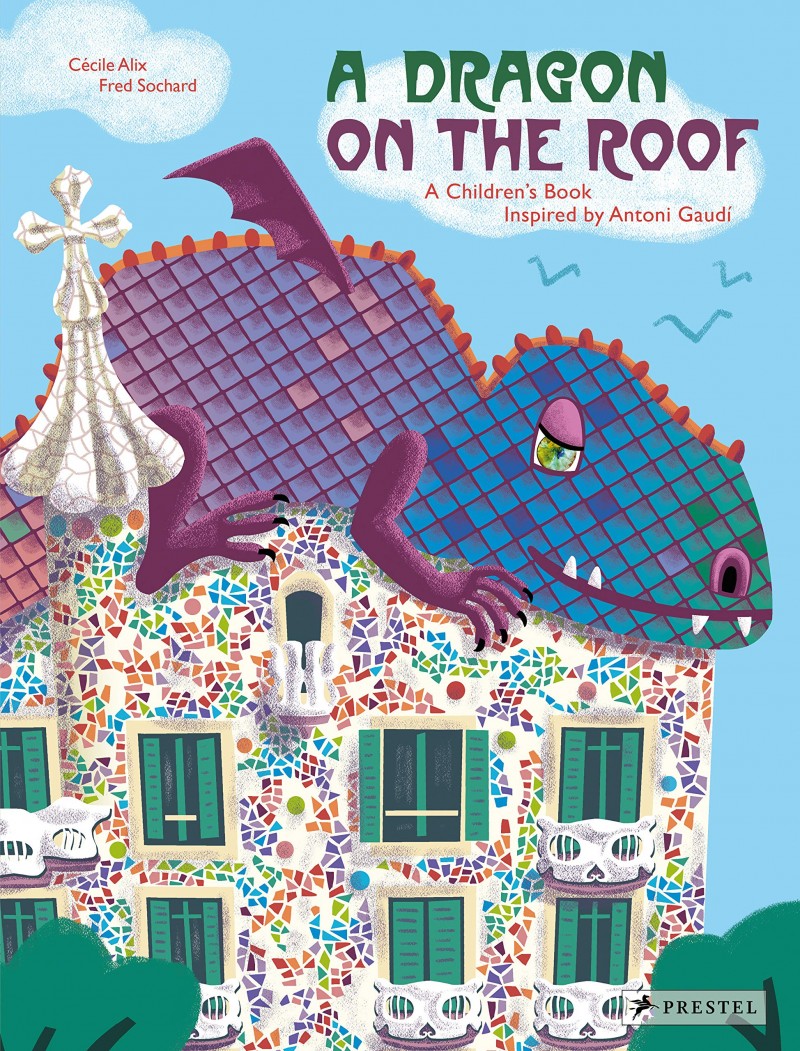 Set in Casa Batlló, one of Antoni Gaudí's most renowned buildings, this joyful story introduces young readers to the architect's work, inciting their curiosity and imagination along the way. While her nanny is sleeping, young Paloma hears a noise and climbs the stairs of her house until she reaches the roof, where a dragon is perched. As readers make their way through Paloma's home, they are introduced to its fabulous elements – columns shaped like elephant legs; marine-inspired tiles, glass, and ironwork; and of course the spectacularly undulating, iridescent roof, which resembles a sleeping dragon. The end of the book includes a brief history of Gaudí's career and provides helpful background to Paloma's story.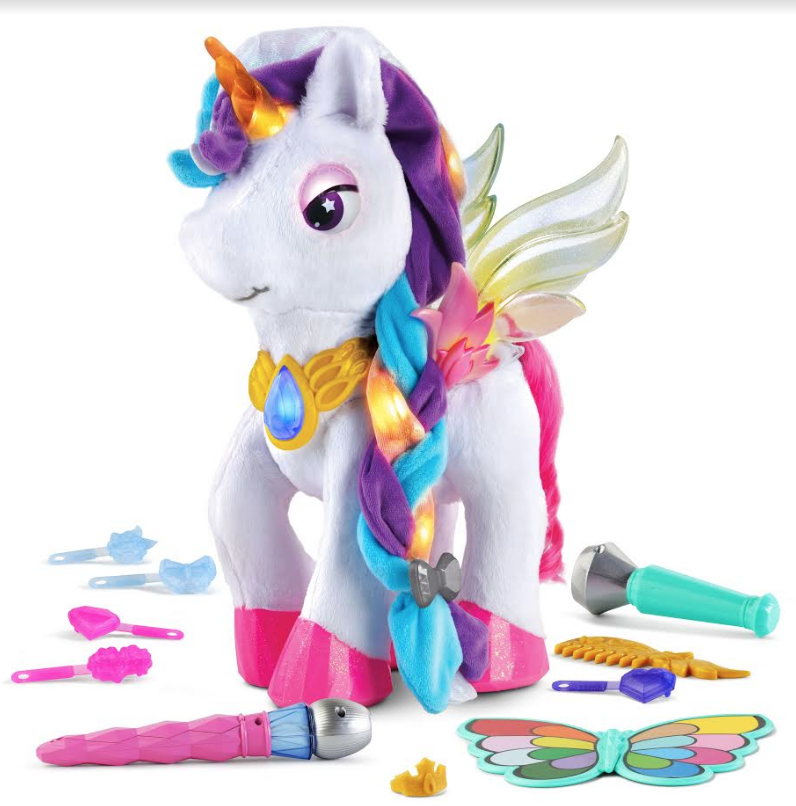 Get ready to light up every day with Myla the Magical Unicorn!  This colorful robotic unicorn is a delight that glitters with lights as she talks and sings.  Just touch her magic brush to the butterfly palette to choose your color.  Then place the brush gently on her eyes, wings and horn to decorate Myla in a variety of colors.  You can also braid Myla's mane, brush her tail, and complete her look by adding her crown and hair clips.  Then, sing a rocking duet with Myla and her microphone. When it's time to go solo, pull the microphone away and Myla will stop singing while continuing to play music.  Every day, Myla will give your child a positive message through play.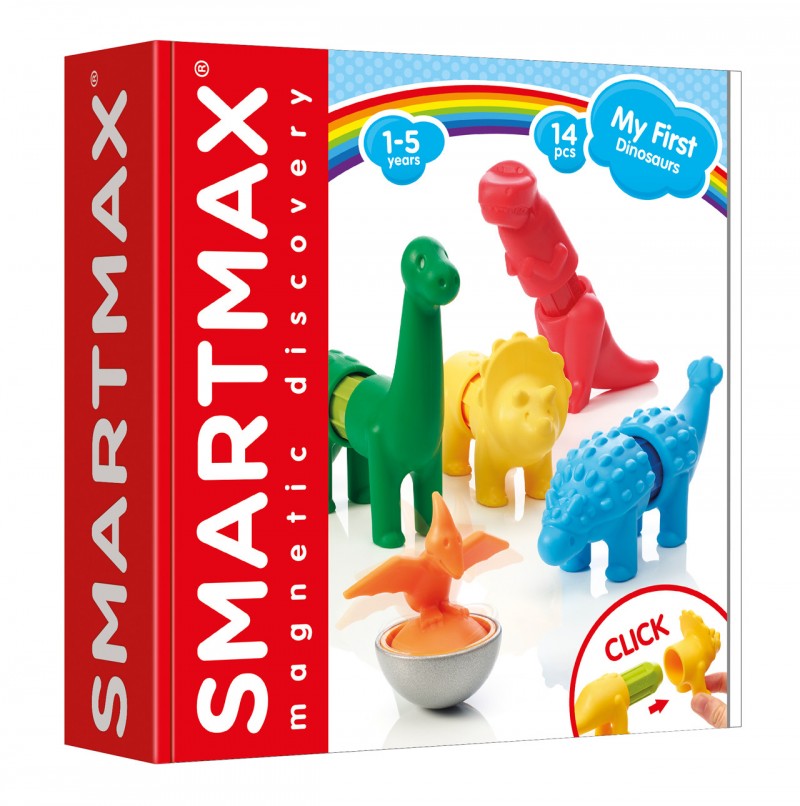 SmartMax My First Dinosaurs is designed for kids ages 1-5. You can let their imaginations roam free, and mix and match for crazy combinations. The soft animals simply click on the bars, making them ideal for little hands. Introduce your kids with the magic and safe world of magnetics. This My First Dinosaurs set includes 14 pieces and is compatible with all other SmartMax sets.

All aboard the fun and engaging Leapfrog LeapBuilders 123 Counting Train!  The little engineers in your life can build, create, and learn with this interactive 19-piece train-themed block set. Featuring easy-to-hold blocks, kids can build a train and learn about occupations, colors, and more as they build with the electronic Smart Star™ cube.  Just insert the ten different double-sided learning blocks into the interactive Smart Star and it'll respond with fun sounds, educational songs, and cool phrases that enhance building play with learning content.  This set is also compatible with other LeapBuilders sets.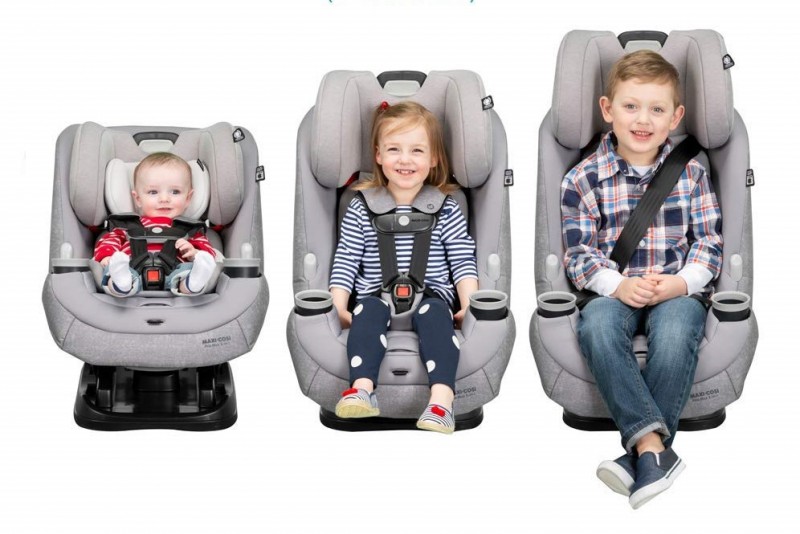 The Pria Max Convertible Car Seat makes a great gift for any child from 4-100 pounds! With GCell® patented foam to absorb crash energy and protect your child's head, plus soft-to-touch cushions, premium fabrics and padding throughout, this car seat provides safety and comfort during any journey. Buckling up is fast and simple with the Out-of-the-Way Harness System and ClipQuik auto-magnetic chest clip. The QuickFit shoulder harness makes it easy to get a good fit whether your child is rear facing, forward facing, or using the seat in booster mode.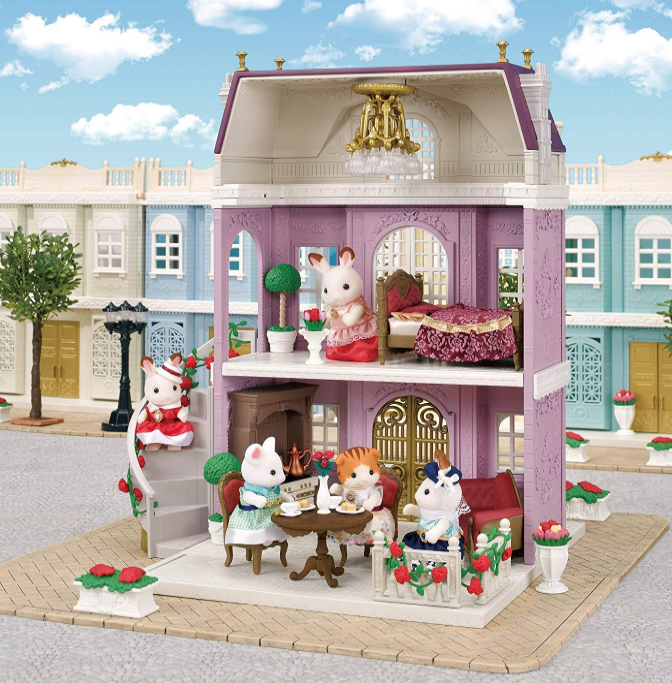 This Elegant Town Manor is the beautiful location in which Stella hopscotch rabbit lives. This gift set includes a variety of fun pieces your child will love including: a 2-story manor, Stella hopscotch rabbit, purse, spiral staircase, chandelier, terrace, balcony, bed set and dining set.  The manor easily connects to the designer Studio (sold separately) and the detachable roof can be placed onto other town series structures.  It's a wonderful set that helps stimulate imaginative role-playing by children.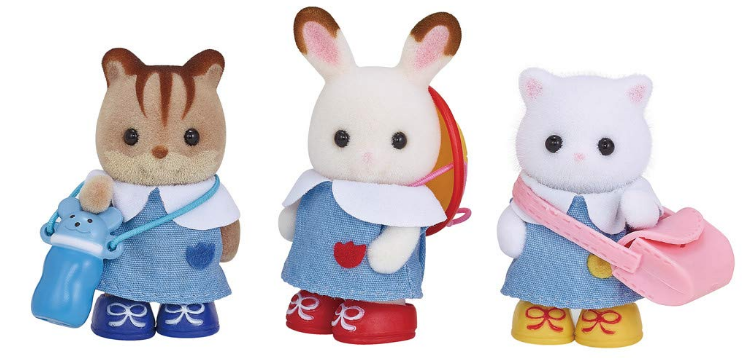 Part of the Calico Critters magic is all the neat little critters in their lineup!   And this Nursery Friends Set is loads of fun to play as a stand-alone or to include with houses and buildings.  This little set includes babies in their nursery school uniforms and adorable nursery accessories.  Hopscotch rabbit baby, hazelnut chipmunk baby, Persian cat baby, shoes x3, water bottle, hat, nursery bag (a total of 9 pieces).  Simply adorable in every way!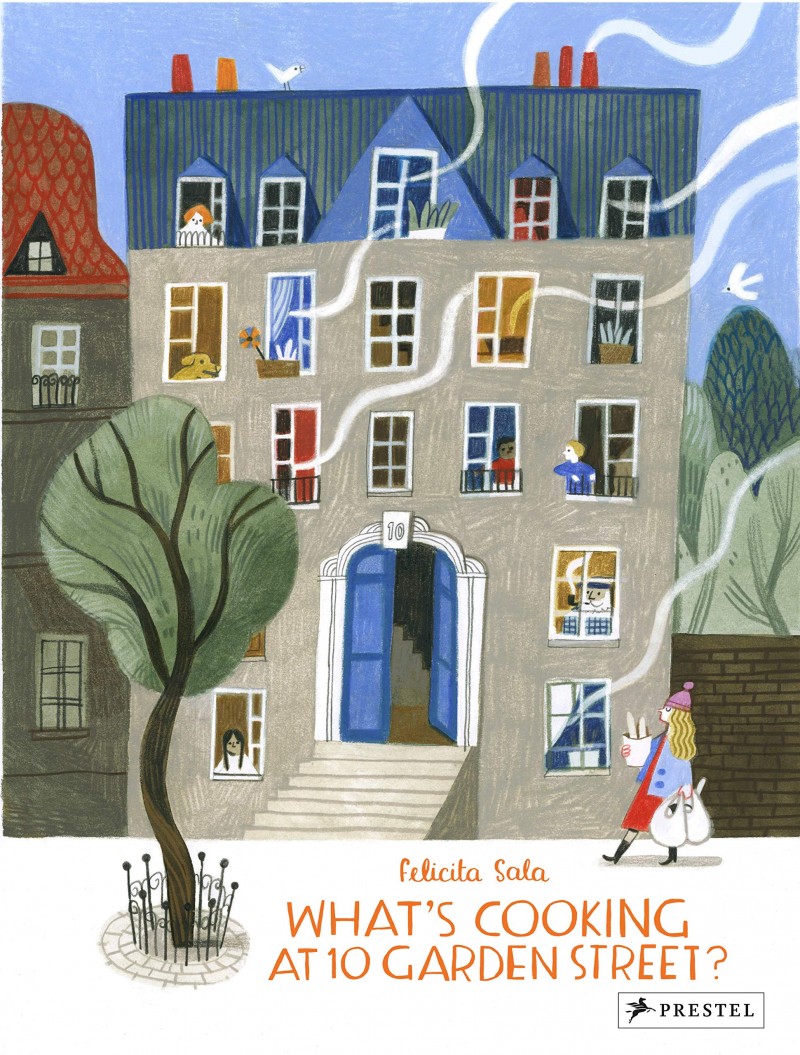 This delightfully illustrated children's cookbook offers a global menu of dishes to share with friends, family, and neighbors. Something delicious is cooking in the old apartment building on Garden Street! Pilar is mixing gazpacho, Monsieur Ping is stir-frying broccoli, Señora Flores is preparing a pot of beans, and Josef and Rafik are rolling meatballs. When they're all finished cooking everyone gathers in the garden to enjoy a delicious meal and each other's company. Each inviting spread in this storybook offers a recipe from a different culinary tradition. The recipes explain how each dish is made and come with fun and detailed illustrations. Combining simple, fresh flavors with recipes from around the world, this book will nourish and inspire budding cooks while whetting the appetites of their more experienced helpers.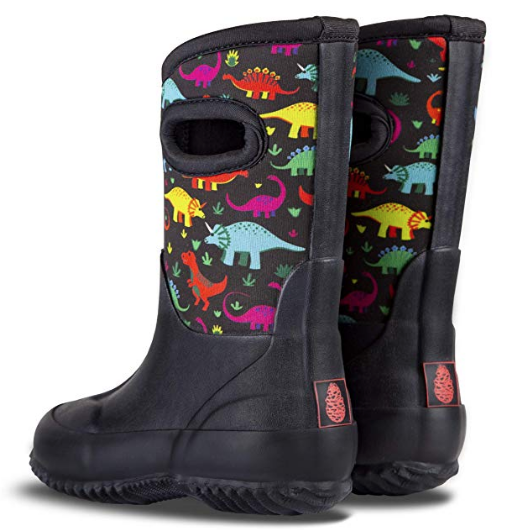 One part snow, one part rain, these Lone Cone Mud Boots can handle it all! If you're on the hunt for boots to protect your child from the elements all year round, these are it.  And they are available in a variety of colors, patterns, and designs.  Sizes range from toddler through big kid 4.  These sturdy boots with treaded outsoles and a reinforced toe box help kids run and jump with confidence.  The pull handles make for easy on and off while the easy-on flex shaft and stay-put heel cup improve fit and help reduce blisters by minimizing friction points.  Every LONE CONE product is guaranteed to last a full 6 months without loss of function.  How awesome is that!?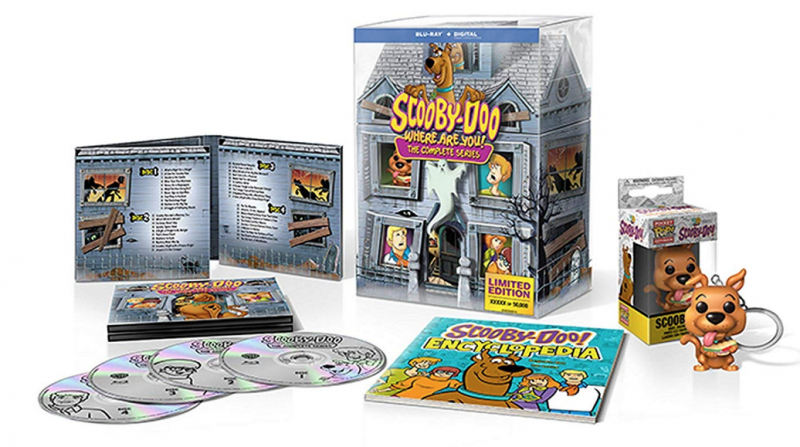 For over 50 years now, the Mystery Gang Inc. has been entertaining fans with zany, action packed adventures and engaging mysteries.  We've been captivated!  What started as a Saturday morning cartoon exploded into an enormously successful franchise.  So with this new Limited Edition BlueRay Set, follow along with Fred, Daphne, Velma, Shaggy, and the lovable but cowardly Scooby Doo as they travel far and wide in their Mystery Machine to solve mysteries.  With over 900 hours of entertainment, the family will be enjoying for years!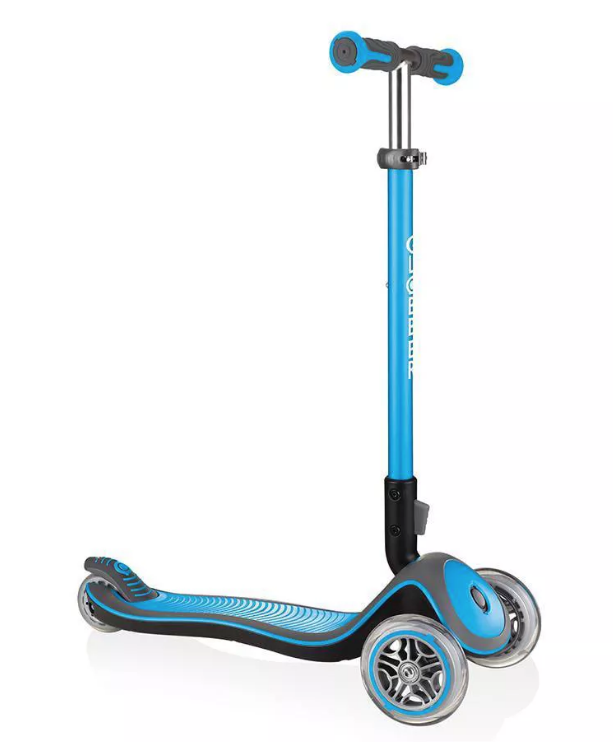 The Globber ELITE Scooter for kids offers a faster way to learn to ride!  Thanks to the patented lock button, the wheels on this scooter can lock to move only forward and backward if you choose.  This will help to build your child's confidence as well as help teach balance skills.  Unlock the button to enable the learn-to-steer riding option.  This ELITE scooter comes with an easy-to-use patented elliptic folding system, great for when the scooter is not in use or for travel.  With just 1 press of the button, you can fold the T-bar without removing it from the deck.  Plus, you can ride in style with the light up wheels and deck!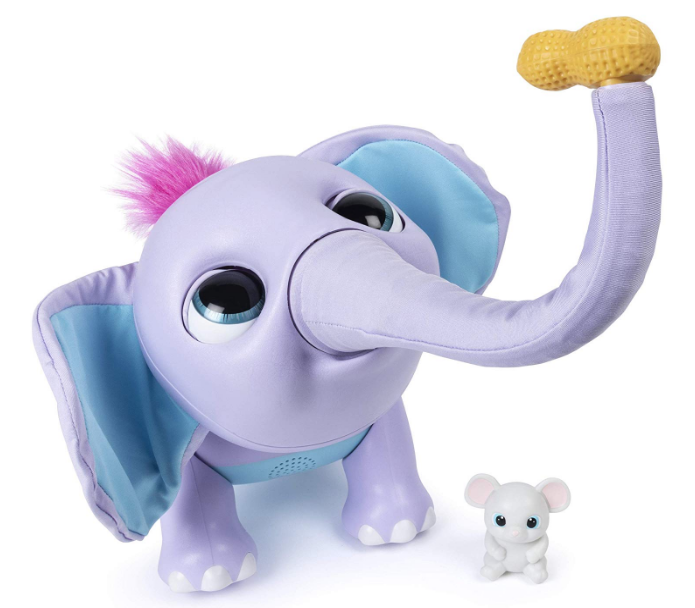 Get ready to train, love, and play with your very own baby elephant!  She's the perfect pet, Wildluvs Juno My Baby Elephant features an astonishing animated trunk, floppy moving ears, highly expressive eyes, a wagging tail, and even interactive accessories.  Kids love to see how Juno comes alive!  From the moment you turn Juno on, kids will be amazed at this realistic baby elephant's lifelike movements and sounds!  Even more intriguing, as you interact and play with juno, her silly personality will unfold. And you can even teach her tricks!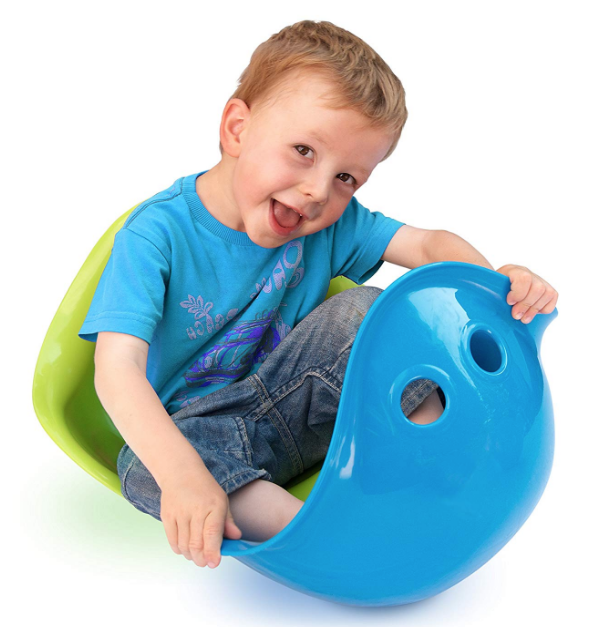 Meet the multi-award winning Bilibo.  This toy is widely regarded as one of the most innovative and versatile open-ended toys available on the market.  While it seems deceptively simple and magically attractive, you'll find that the Bilibo's iconic shell shape and bright colors immediately appeal to children of all ages.  Made from a nontoxic, shatterproof polyethylene, this toy is incredibly durable and shock-resistant as well as safe for water play, making it appropriate for both indoor and outdoor play.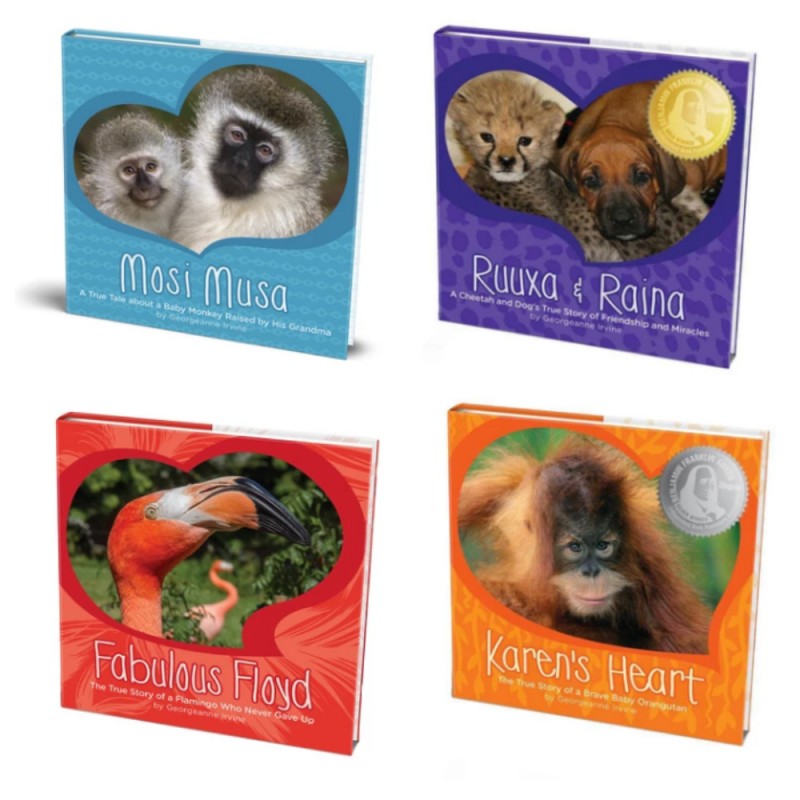 More than 100 years ago, the San Diego Zoo was founded to benefit the children of San Diego.  Now, there's a heartwarming book collection, the Hope and Inspiration San Diego Zoo Children's books, that extends this relationship by connecting animals who are going through various medical conditions to human-like experiences.  Written by Georgeanne Irvine, these wonderful books feature true tales about Zoo and Safari Park animals who have overcome major challenges in their lives.  These books are perfect for inspiring young children and teaching them life lessons about not giving up.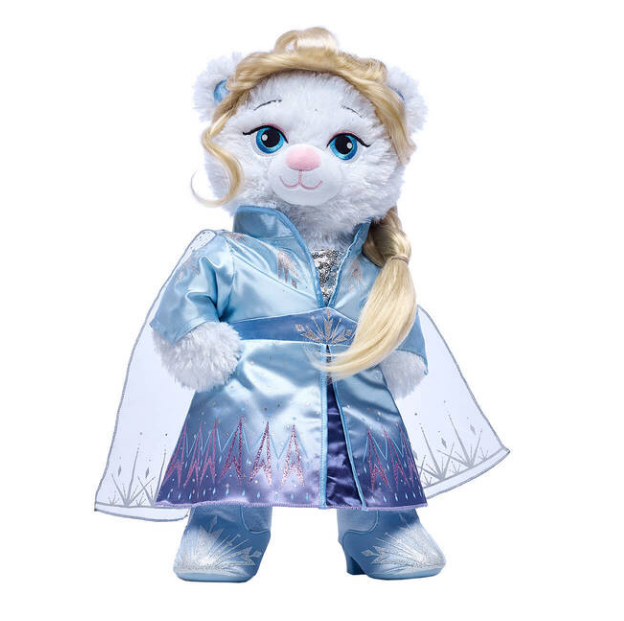 Frozen 2 fever is about to hit!  So get ready to embark on an unforgettable journey with this gorgeous Disney Frozen 2 Elsa Inspired Bear! This stunningly beautiful furry friend has snowy white fur with icy blue paw pads.  Movie fans everywhere will fall in love her travel look, which includes a blonde hair wig, glittery coat dress, flowing cape accent, and matching boots.  This Disney Frozen 2 Elsa Inspired Bear is sure to be a must-have addition to any Frozen fan's collection!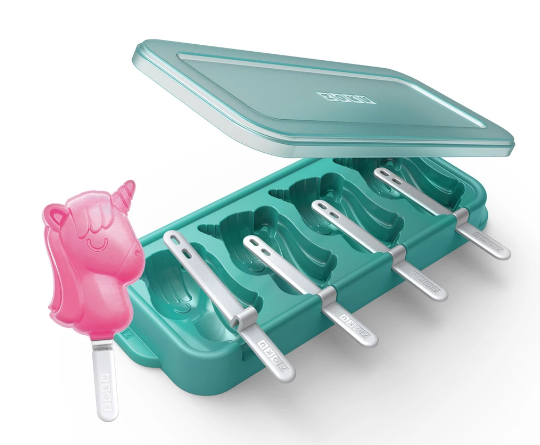 For the unicorn fans in your life, this Unicorn Ice Pop Mold Set is just the thing!  Kids will love helping make their own special ice pops with fresh juice, fruit puree, or yogurt!  So easy to do!  This set is shaped in a fun unicorn pop mold theme and is designed to neatly stack and make the most out of precious freezer space.  The tabs on both sides of the mold help you twist the tray with ease making removing the popsicles a breeze. To top it all off, the spill proof lid prevents juice from spilling when handling.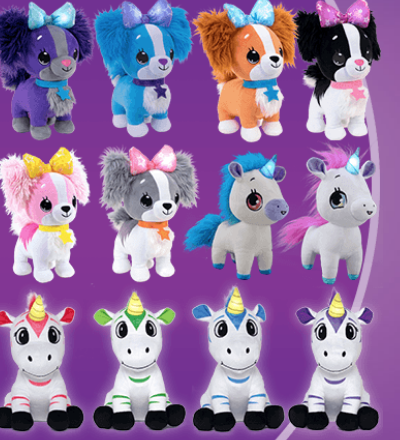 Kiss my nose and watch me glow!  These fun WishMe stuffed animal friends offer a whole new aspect to play.  Blow a kiss and make a wish, as you blow, the light goes out!  Everyone adores these soft, cuddly, and brightly colored plushies who also make soothing sounds with the four touch points to help relieve stress and anxiety. These fun friends come in twelve Wish Me pet styles and four original unicorn options.  Loads of fun, kids love the interactive play they offer.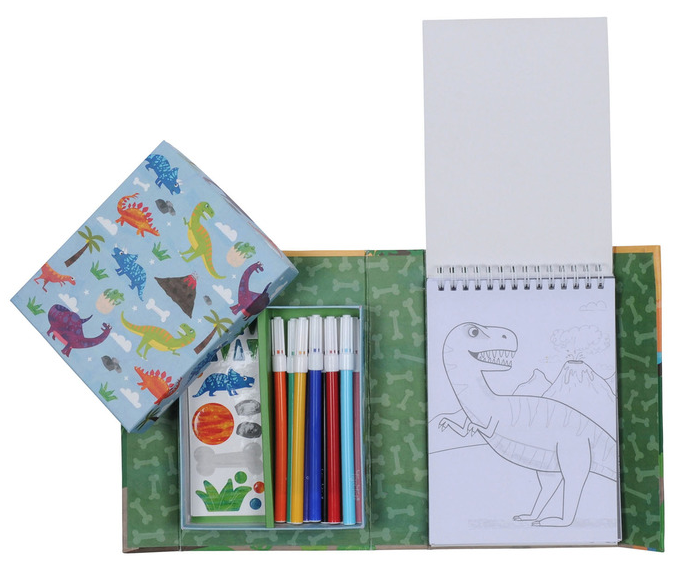 Small books can be BIG fun!  Available in a variety of different designs, including this fun Dinosaur Colouring Set, these beautifully illustrated sets are jam-packed with activities, coloured markers, and stickers.  All designed to keep little tigers happy on the go with this easy to carry set.  Each themed set comes with: 10 markers, 36 coloring pages, 5 sheets of stickers, and the handy storage box.  Perfect for portable, no-mess, and no-fuss play that is also affordable!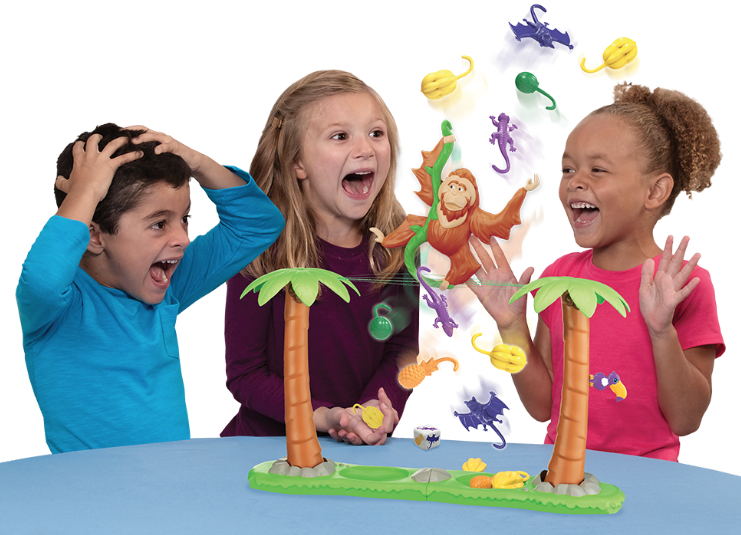 Looking for a fun game!?  Check out Orangutwang!  How much do you think you can hang before he goes twaaang?!  Orangutwang is a fun, suspenseful, and wild game that kids just love! Take turns hanging fruit and jungle friends on the orangutan, but watch out!  At some point, he will be holding too much stuff and Orangutwang will spring up and send the fruit and friends flying…  The only problem is, you just never know when!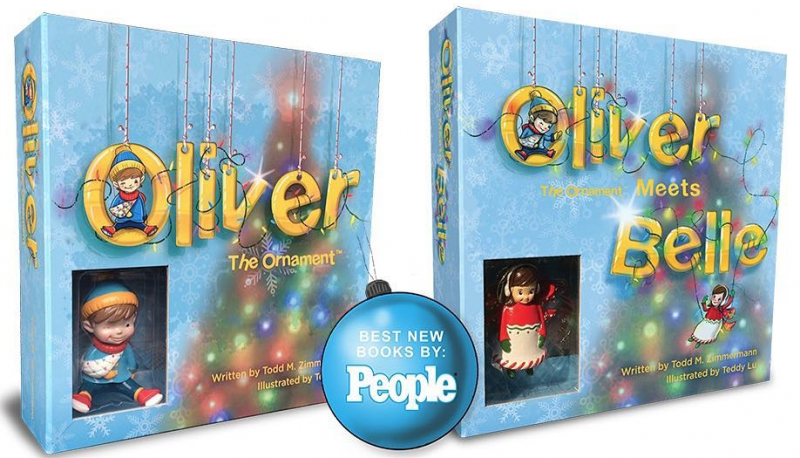 The world can always use more kindness! Oliver the Ornament is a 7-book series featuring a heartwarming tale of one family's cherished Christmas ornaments.  With messages of kindness wrapped inside, each cliff-hanger ending keeps kids excited about what's to come next!  You'll love their gift-set options, which includes a beautifully illustrated book along with a hand-painted ornament.  Over the past two years, Oliver the Ornament has received great press and reviews.  It's a heartwarming gift that kids will love!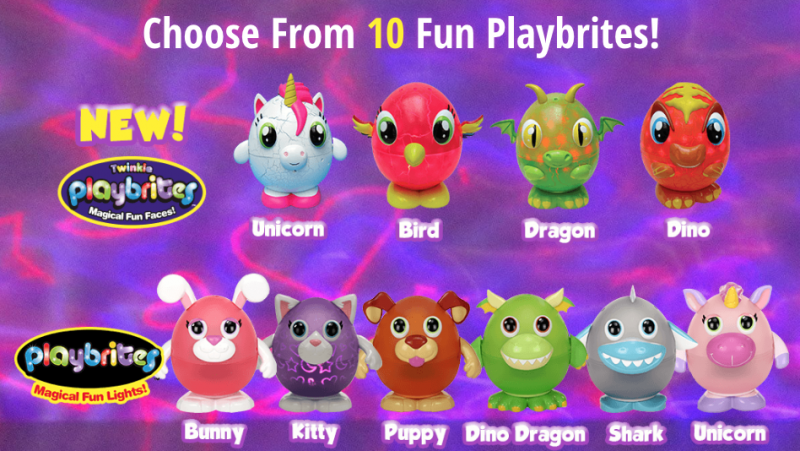 PlayBrites are an all day and night fun companion.  Featuring a pop on mouth, ears, eyes, and hands, kids can create funny faces that turn into a magical starry light show wherever you go!   Fun time is anytime with Playbrites friends.  The magical tap light works both day or night and these characters even feature a convenient travel handle.  Perfect for all your family adventures.  When it comes to bedtime, sleep under the stars as these fun characters can help alleviate fear of the dark and also helps promote restful sleep.  Mix and match pieces and collect all 10 PlayBrite friends.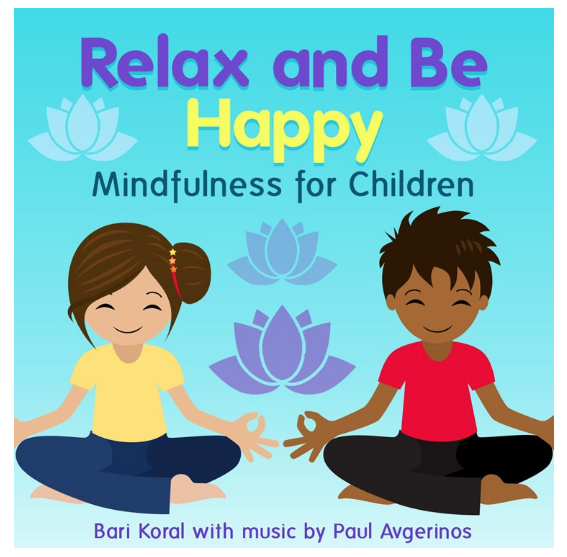 Now available, you can grab the brand new Bari Koral Relax and Be Happy CD: Mindfulness for Children (Teachers & Parents).  This enchanting new Mindfulness for Children CD can help bring instant relaxation to many young children and the adults who care for them. Inside, you'll find a double CD with 25 tracks that can be used with multiple age groups from toddlers on up.  The impact of this CD goes well beyond its playing time!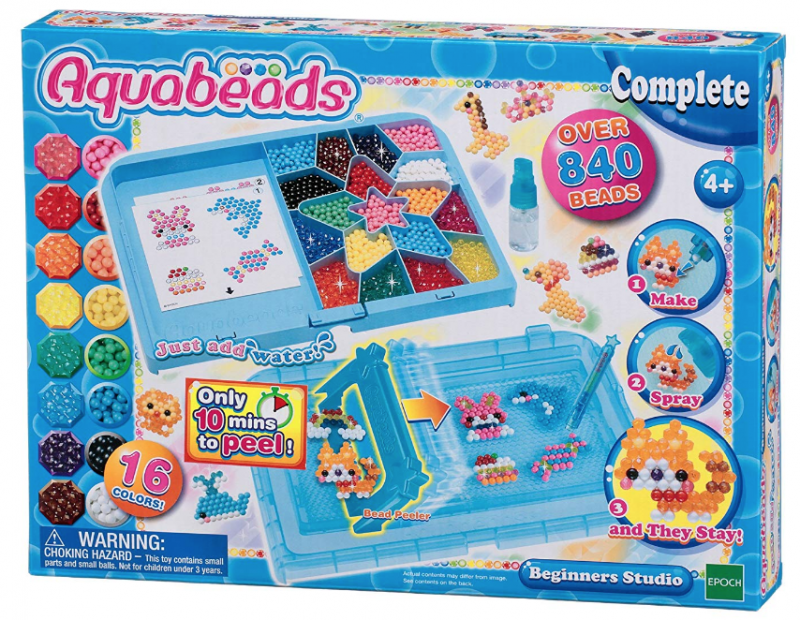 Aquabeads is the original, ultra fun, water-activated bead craft product. Made from the highest quality materials, Aquabeads are fun and safe for everyone in the family. This Beginner's Studio has everything you need to create more than a dozen bead art creations – the possibilities are absolutely endless!  Includes over 840 jewel and classic beads in 16 colors, case with bead palette and layout table, bead pen, bead peeler, sprayer, 2 double-sided template sheets, and instructions.  Creating with Aquabeads is easy – it's as simple as make, spray and they stay!  Brilliantly fun!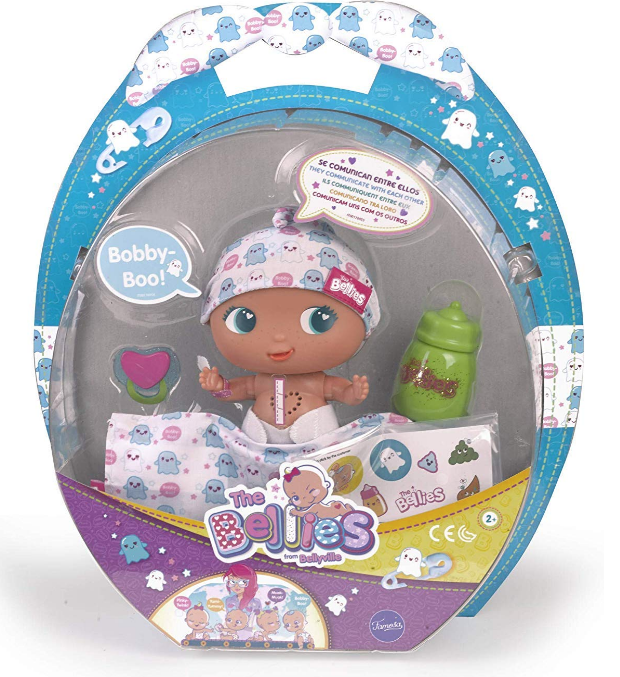 The Bellies Babies are the most unruly, naughty and funny interactive dolls and they are ready to be adopted by you!  Each Belly has its own personality, but if there is something they have in common are their antics.  By removing the umbilical cord you will hear the beat of your heart. Afterwards, The Belly will start speaking in their own language and, if you put it next to another Belly, they will recognize each other and talk to each other. A doll that teaches the value of taking care of a baby, with the cutest and funniest touch.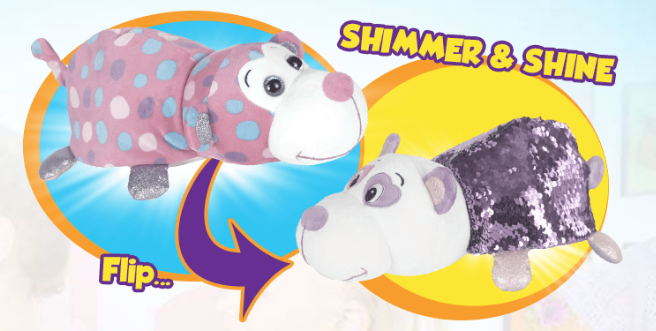 Not just your ordinary stuffed animal here, FlipaZoo Animals flip from soft to sparkly in just seconds.  These adorable animal friends are available in a variety of styles, colors, and characters.  A soft and fun surprise is there, right before your very eyes.  Kids love these cuddly friends and love to collect them all!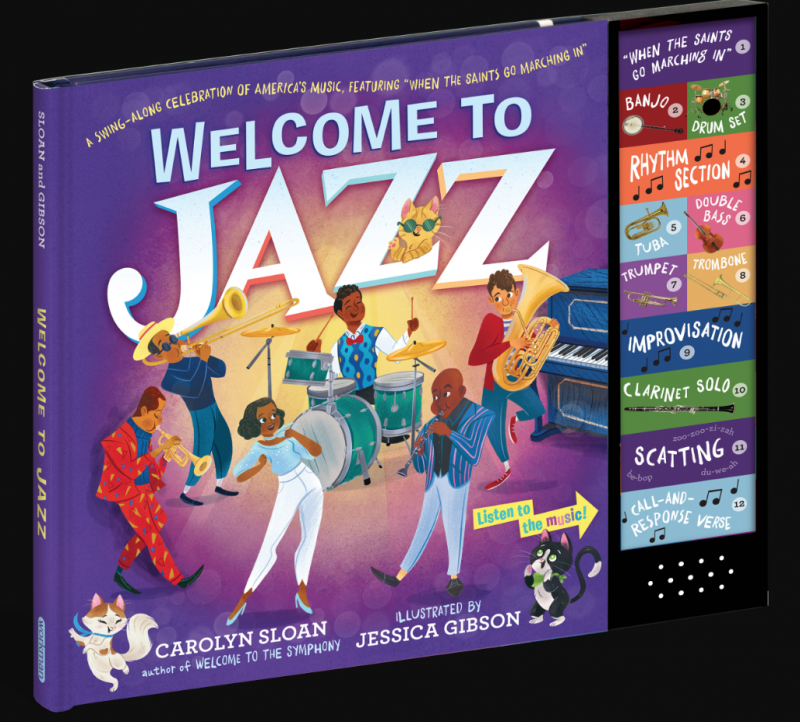 Are you ready to swing?  Get into the groove with this interactive swing-along picture book with 12 sound chips.  As you read, you'll also get to hear the instruments of jazz—the rhythm section with its banjo, drums, and tuba, and the leads, like the clarinet, trumpet, and trombone.  Along the way, you'll learn how this unique African American art form started in New Orleans, and how jazz changed over time as innovative musicians like King Oliver, Louis Armstrong, Duke Ellington, and Billie Holiday added their own ideas to it.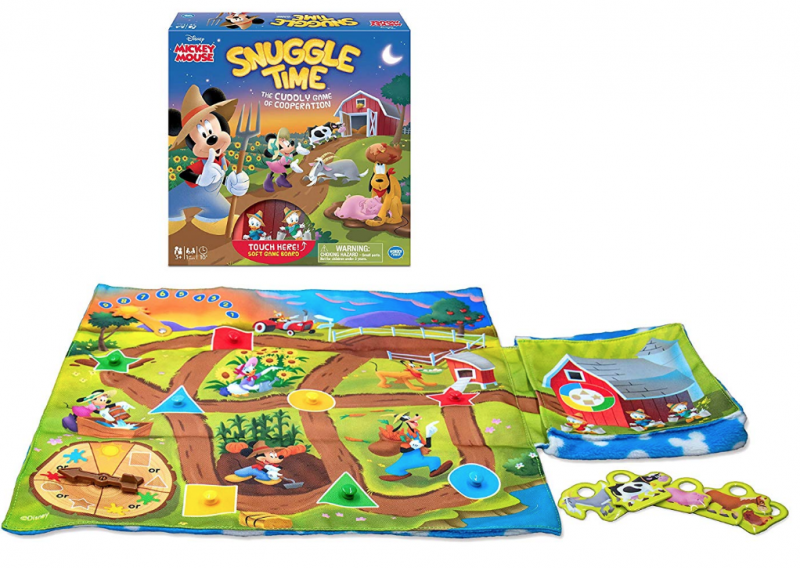 Get ready to snuggle up with Disney Snuggle Time for a calming game that's perfect for bedtime, nap time, or any quiet time.  Players get to help Mickey Mouse, Minnie Mouse, and friends get the farm animals all the way across the soft game board and into the barn before the sun goes down.  And the best part is that a game can be played in just 15 minutes!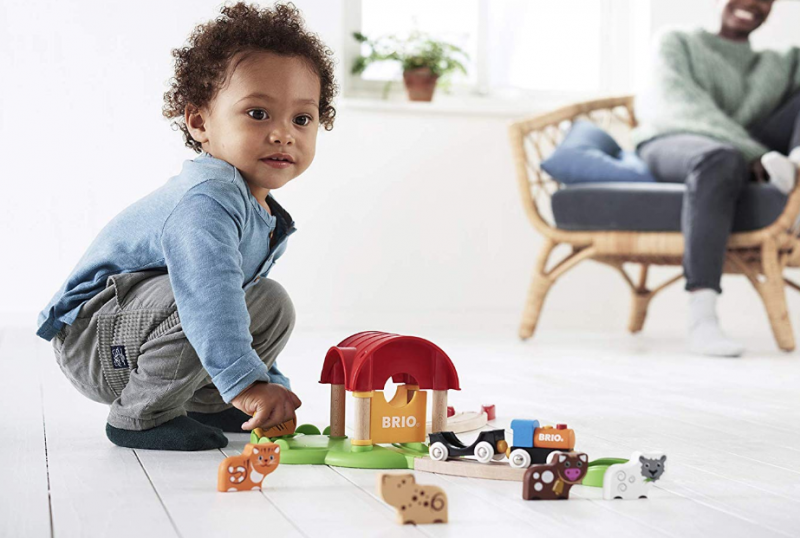 This 'My First Farm' is a neat little farm set for kids, ages toddler and up.  It playfully introduces children into the BRIO wooden railway system or can be a great add-on to your current set.  This frustration-free play set will give small children hours of fun and help teach them about farmyard animals.  They will love the included five wooden animals and joy placing them into the animal wagon to be transported by train to the farm.  Each animal also comes with three distinct sounds, which are activated automatically when placed in the farm meadow.  Learning about animals, trains, and farms has never been so much fun.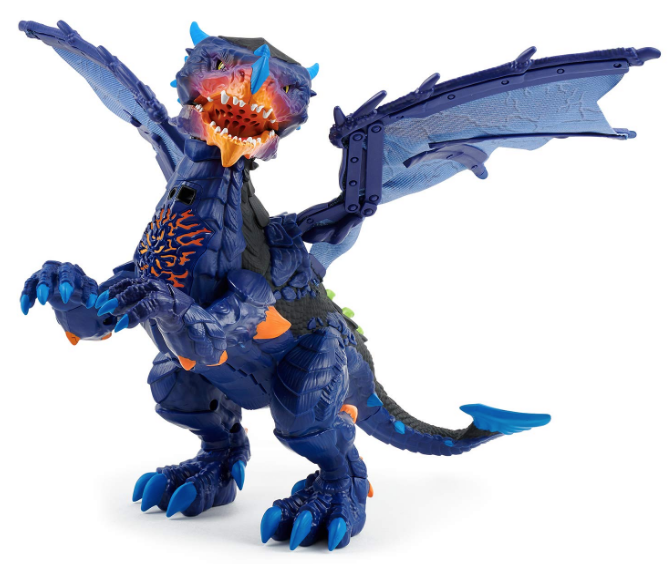 Now introducing Vulcan, the untamed Legends Dragon!  This intelligent beast reacts to your touch with his lifelike wings.  But beware, he knows how to attack and protect himself from predators!  With new motion-sensing technology, you can move your Dragon In different ways to make him react with flapping wings and sound effects. Guide him through the air and make him fly, attack, climb in the air and dive. Clap once to hear him Screech and growl.This lifelike Dragon reacts to sound, motion, and touch and is sure to be a hit.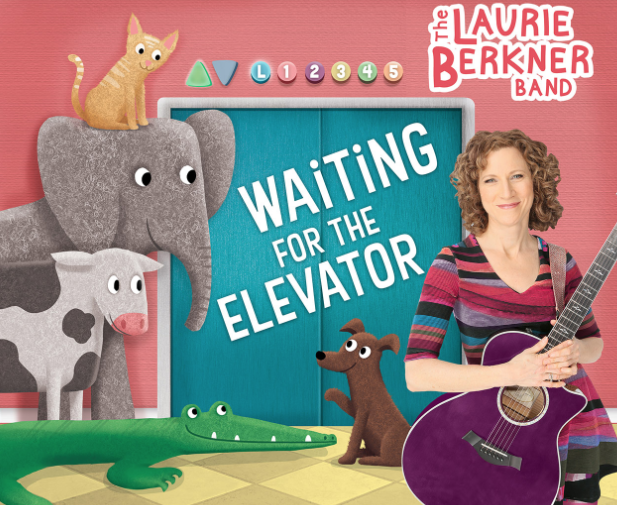 Waiting for the Elevator CD is a compilation of songs about exploring and learning emotional, practical and life skills.  Waiting can be difficult, but it's more fun when there are things to do together while we wait!  So that's why kids LOVE these songs.  In this cd, you'll find a variety of topics including: songs about feelings (I Missed You, I am Angry (Yes I Am!)), colors (Big Blue Box, Purple Bricks In The Sky), numbers (A Dollar, Do You Hear the Bells?), letters and months (Look at all the Letters, 12 Months), and more.  It's an album of interactive songs that will follow children as they grow and give them new ways to learn, play and express themselves.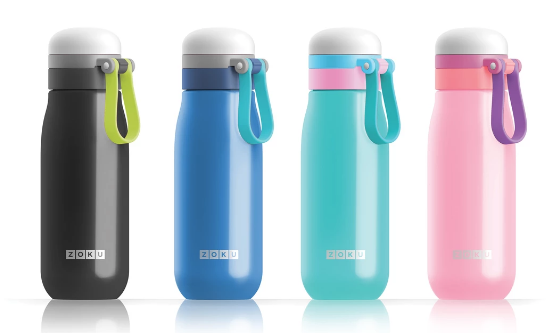 Hydration never looked so good. A great size for kids, the Zoku Ultralight Stainless Steel Bottle comes in four color choices.  Featuring a hinged retaining ring which means you will never lose your lid again.  The flexible carrying loop provides more utility than your parents SUV.  And the steel construction provides the most durable drinking experience. Combine this with components that are simple/easy-to-clean and you've hit the hydration sweet spot. 18 fl. oz. capacity.
It's easy to become a magical artist with Tiger Tribe's Magical Painting World.  Simply fill your magical paintbrush with water and you'll reveal a gorgeous illustration.  It's brought to life with every brush-stroke!  This is an ideal gift for portable play.  Each set comes with 4 gorgeous paintings that can be revealed time and time again — when your scene dries, it returns to white, hiding your magic world so you can keep playing over and over again.  Each illustration board has things for you to find and count as you paint, providing hours of fun!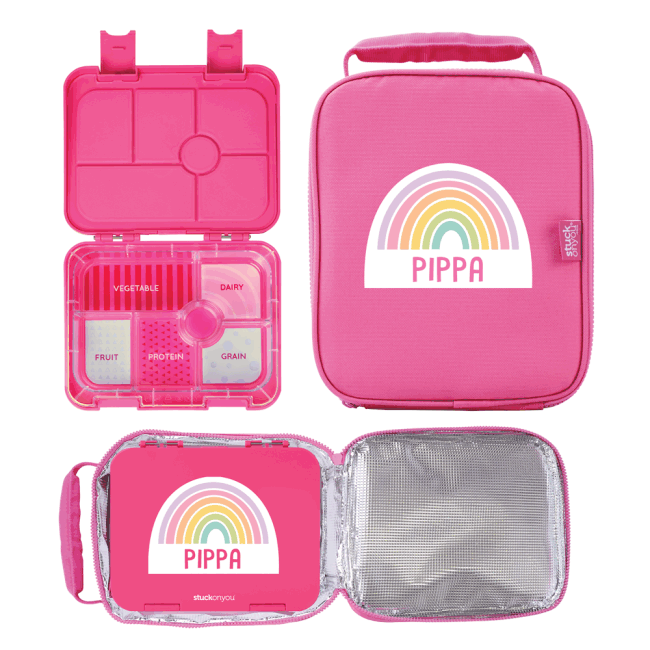 These adorable personalized Bento Box & Cooler Bag Sets from Stuck on You will make such a fun gift this holiday season! With a variety of bright color and graphic options, you can choose the best design for each child on your shopping list. The cooler will ensure food can stay cool throughout the day, and the inner tray has partitioned sections for a variety of foods! The bento box can be taken apart for easy cleaning and is even dishwasher safe!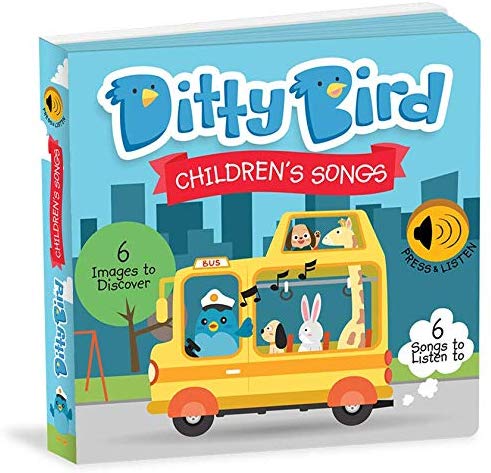 Ditty Bird Books, including Ditty Bird Children's Songs, are educational and fun to read for both children and adults! Reciting and singing songs is a great way to support children's language learning. The engaging music buttons help build early language ability and fine motor skills, and the easy-to-turn pages and simple layout promotes manual dexterity, and early reading concepts. At the same time, these books promote lap time, bonding, and help to build relationship with your little one.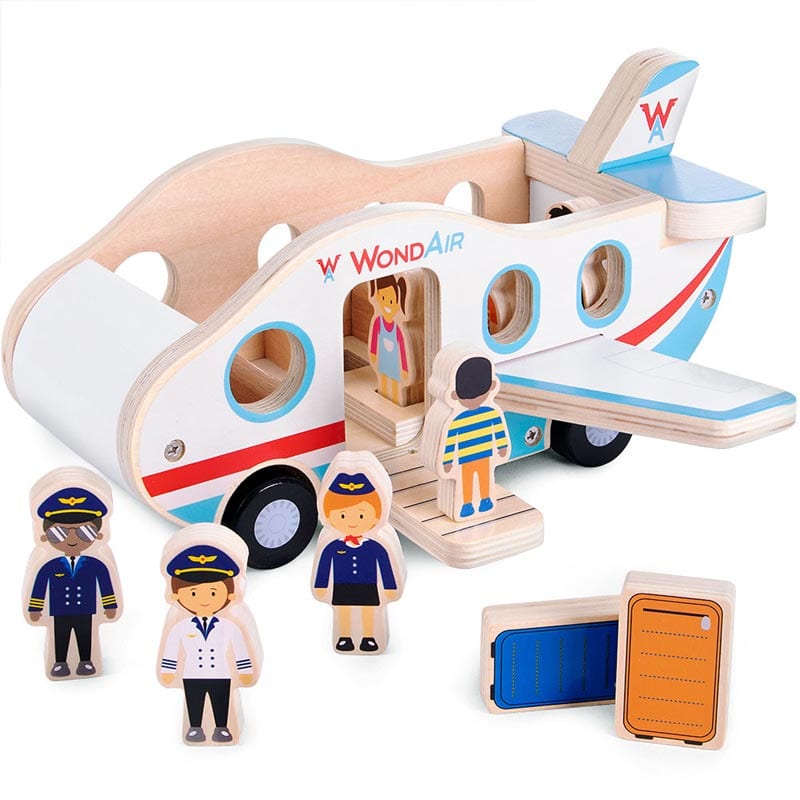 Set aside the loud, blinking toys and watch your child's imagination come alive instead with this wooden airplane play set. It comes with 11 pieces, including the adorable WondAir Jet, complete with a fold-up boarding ramp that transforms into the plane's door, 1 pilot, co-pilot, flight attendant, 4 passengers, and luggage that fits neatly into the cargo hold at the back. Your child will love placing each passenger in their seat, folding up the boarding ramp, and preparing for take-off, all the while honing their fine motor skills and speech and vocabulary.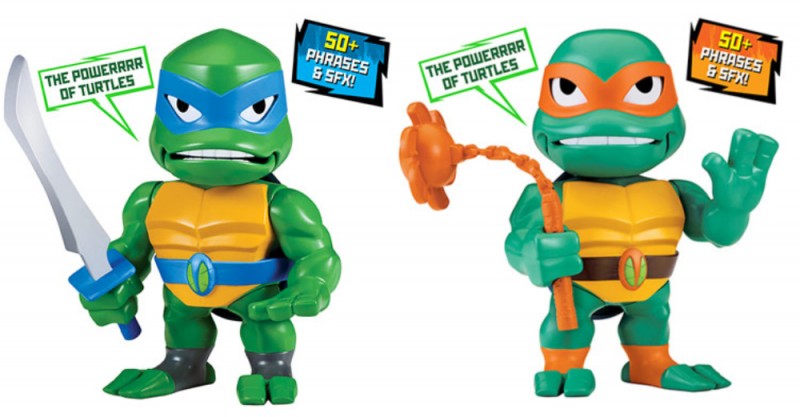 It's time to have fun with Motormouth Mikey and Loudmouth Leo, the fun new Teenage Mutant Ninja Turtles Babble Heads!  These totally interactive, talking, fun, take-along Turtle brothers are irresistible!  They can train, battle, and joke with over 50 phrases and sound effects.   Featuring Train 'N Battle sensors in their shoulders and hands— these two can even recognize whether or not they are holding their kusari-fundo and ōdachi sword!  Talk about cool!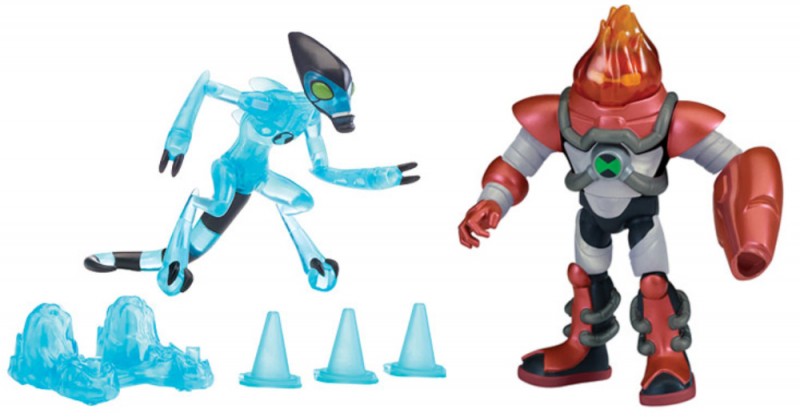 Brand new Ben10 Action Figures now available! Have you ever wondered what your favorite alien species would look like on their home world? Now you'll know! Alien Worlds XLR8 possesses all the characteristics of his natural habitat.  He's fastest alien of them all, with crazy high speeds of 550+ mph, this alien can react in seconds.  —  And when Ben returns to the place where he found the mysterious Omnitrix, he discovers a previously missed "key" that fits into the body of the watch and kicks his alien heroes up to the next level with Omni-Kix Armor!  With his Armor in place, Heatblast is too hot to handle!  So many play scenarios to be had with these fun action figures!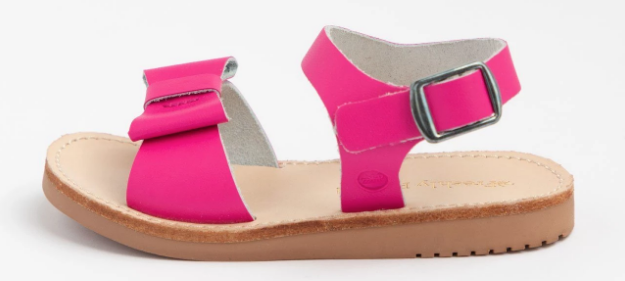 Now introducing a great pair of sandals, the new Bayview Sandal in Fuschia. These adorable, must-have sandals feature a leather t-strap upper with a cute bow on top!  Perfect for every little fashionista! All Freshly Picked sandals offer prong-free (AKA "ouch-free") Italian buckles that are easy to put on and take off, a soft leather insole, and a cushioned rubber sole for added comfort and support.  Now is the time to get a jump on spring and summer with the cutest sandals.  A perfect addition under the tree this Christmas!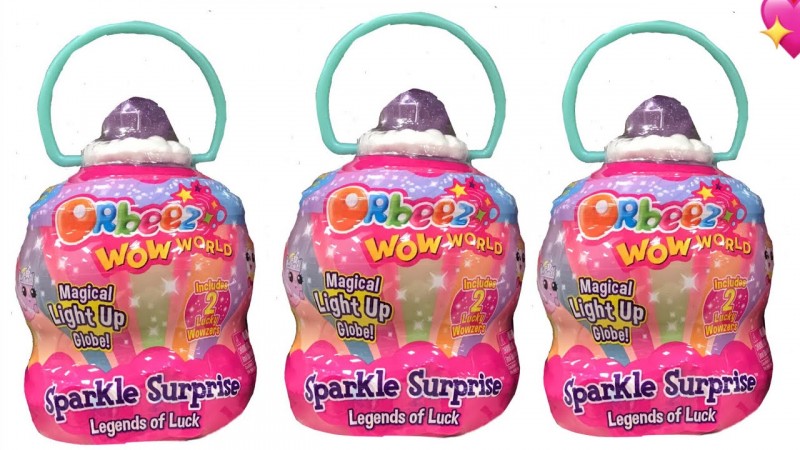 Orbeez Wow World just got better! Now kids can magically reveal TWO lucky Wowzer's by simply adding water. Each Sparkle Surprise comes complete with two all-new Wowzers never seen before. You can twist the diamond to make your Wowzers dance and display your Orbeez Wow World Sparkle Surprise with the new light up feature to bring your Wowzers to life.

This incredible Hogwarts Express Ready-To-Play Train Set will make the perfect gift for any little Harry Potter fan on your shopping list. With 32 train track pieces, a steam locomotive, tender, and two passenger cars, this is a toy that will provide hours of entertainment. Run the train with the battery powered remote control, which has buttons for propelling the train forward or in reverse, as well as bell and whistle options! The best part? The train features authentic sound clips from your favorite Harry Potter characters!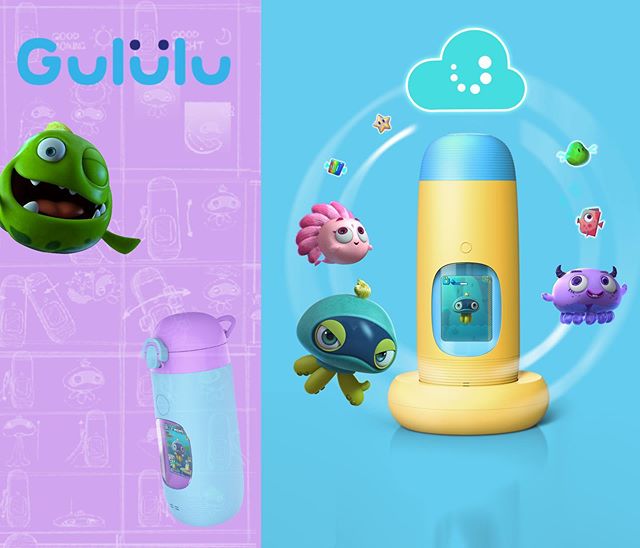 This Interactive Water Bottle from Gululu will keep kids busy and encourage them to drink more water! Gululu Go encourages your child to drink more water through a built-in virtual pet and an adventure game that develops as your child drinks. Let your child choose their favorite whimsical pet to embark on a journey of health and learning – play, track stats, add friends, and stay connected with the cloud-based app that lets you play alongside your child.
Need more gift ideas for little kids? Here are past gift guides with more ideas!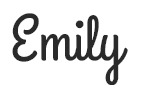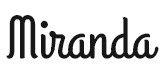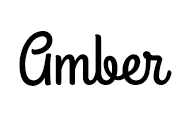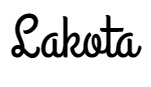 Hi there! I am Emily Evert, the owner of Emily Reviews. I am 28 and live in a small town in Michigan with my boyfriend Ryan and our two pugs. I have a large family and I adore my nieces and nephews. I love reading memoirs, and learning about child development and psychology. I love watching The Game of Thrones, Teen Mom, Sister Wives and Veep. I like listening to Jason Isbell, John Prine, and other alt-country or Americana music. I created Emily Reviews as a creative outlet to share my life and the products that I love with others.
This post currently has 13 responses.