Emily Reviews writers were sent products in exchange for including items in our gift guide. There are affiliate links in this post. All opinions are our own.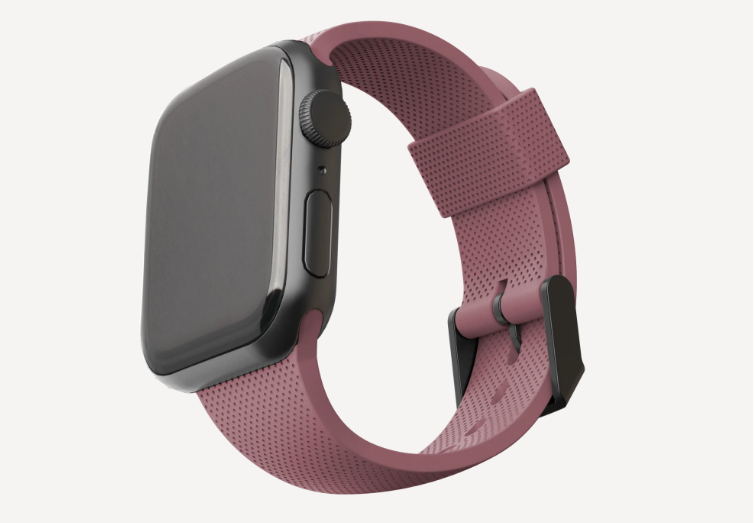 No matter where you go, it's great to have our technology along for the ride. From the gym to the office to date nights or wherever the Urban Armor Gear premium soft-touch silicone straps will provide you with all-day comfort; complete with a fun and elevated DOT textured design. Update your Apple watch with this sleek band that features a matte gunmetal clasp for comfortable all-day wear. These soft touch silicone bands are available in four color options including: black, grey, dusty rose, and aubergine.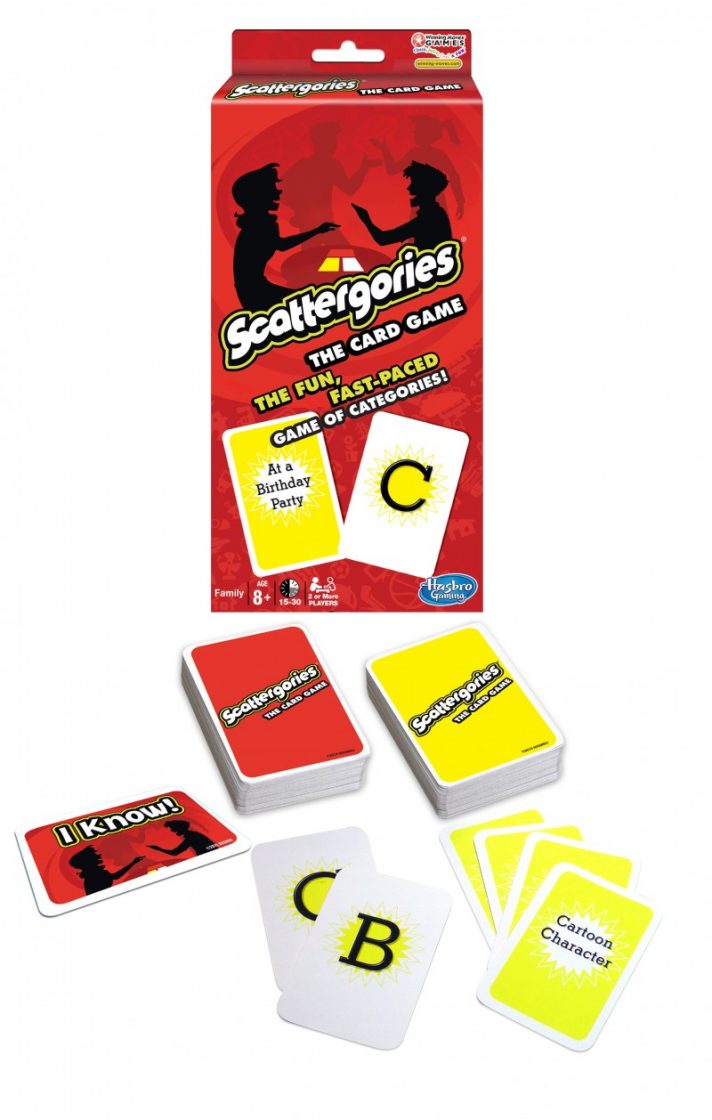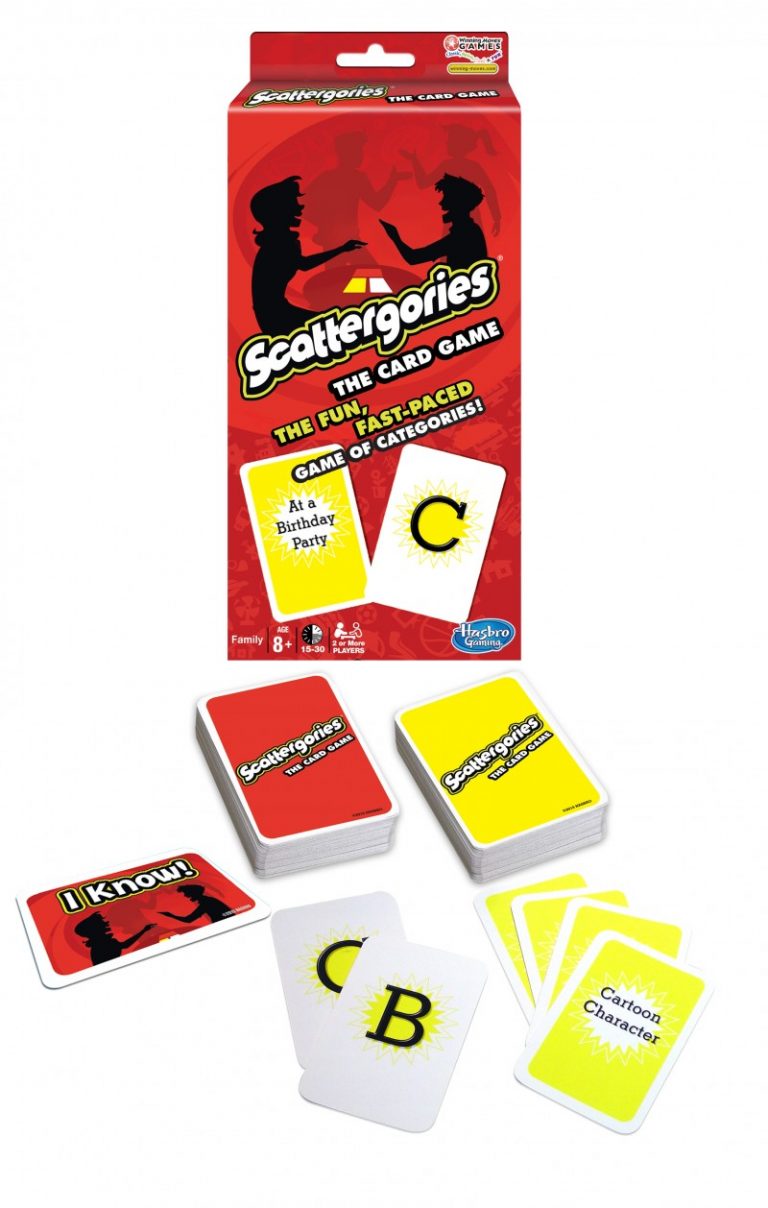 Winning Moves Games offers customers a collection of games. They have family games, kids' games, and card games. Scattergories The Card Game is one of the fun card games they offer. Scattergories The Card Game is the portable version of Scattergories so you can take the fun on the road with you. This set includes two decks of categories and letters. From this, an endless number of combinations can be made. To learn more about Winning Moves Games, read Laurie's full review.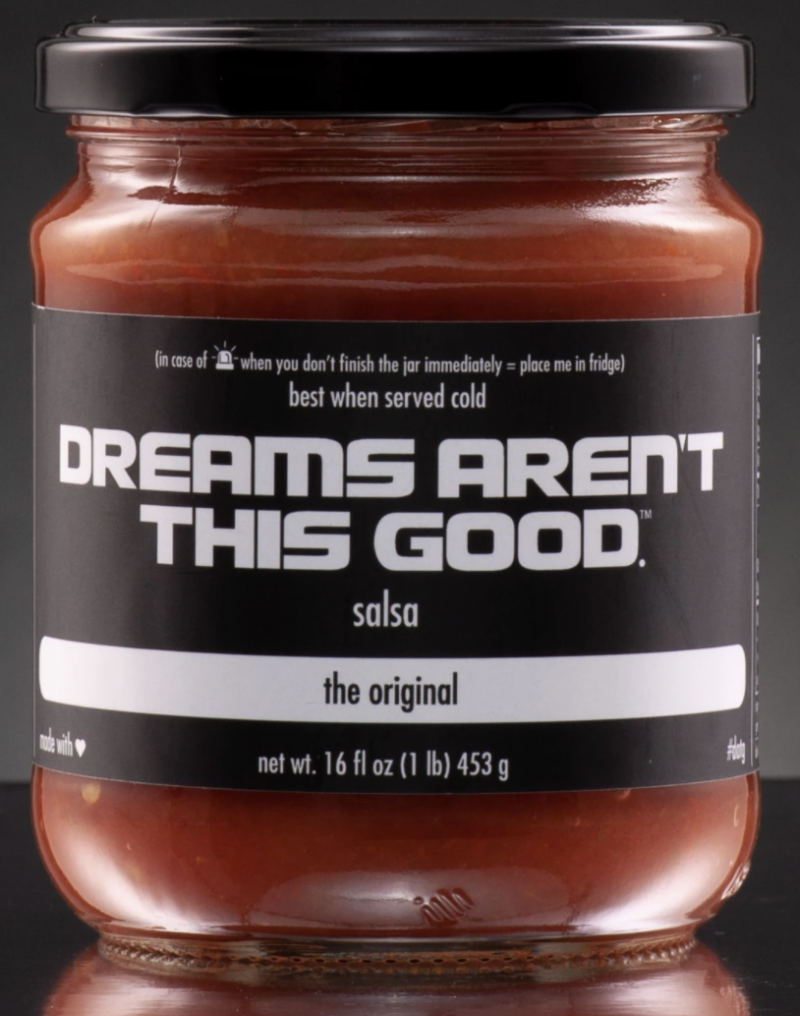 Tuck a delicious jar of salsa into their stocking this year. Dreams Aren't This Good Salsa is hailed as "the most addicting salsa in the world". The original flavor has a traditional spice level and is bursting with flavor. This is the freshest "clean-label and shelf-stable" salsa on the market. It is sold in 16oz jars and is gluten free, dairy free, nut free, preservative free and vegan. Ingredients: diced tomato (tomatoes, tomato juice), jalapeno pepper, vinegar, diced garlic and salt.
Pack a stocking full of protein powder from 22 Days Nutrition! This protein is powered by USDA organic plants, loaded with essential amino acids and BCAA's to help build muscles, decrease muscle soreness or just power you through your day. Because this protein comes from plants, it will help reduce your impact on the planet, too. Each pouch is packed with 20g of plant based protein and is available in chocolate, strawberry, vanilla, or peanut butter!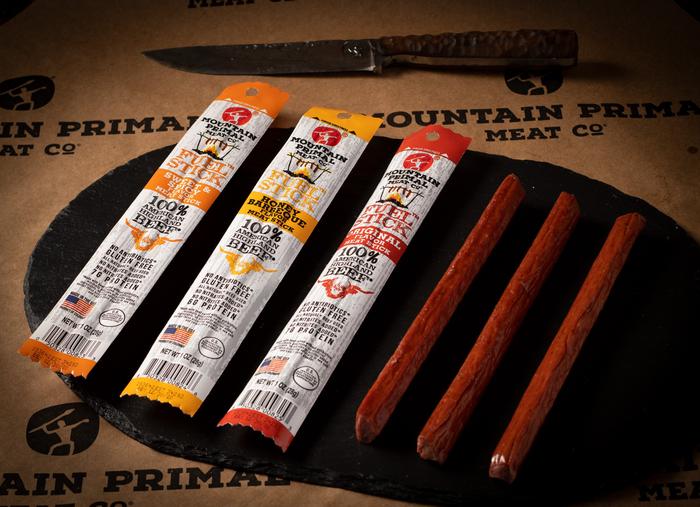 100% American Highland beef sticks from Mountain Primal! These have 7 to 8 grams of protein each, are minimally processed, are made from beef raised without antibiotics and have no artificial ingredients, nitrates or nitrites added. They taste great! We especially love the spicy version, you can order individual flavors or a combo set. They'd make a great stocking stuffer for meat lovers.
Buy it: MountainPrimal.com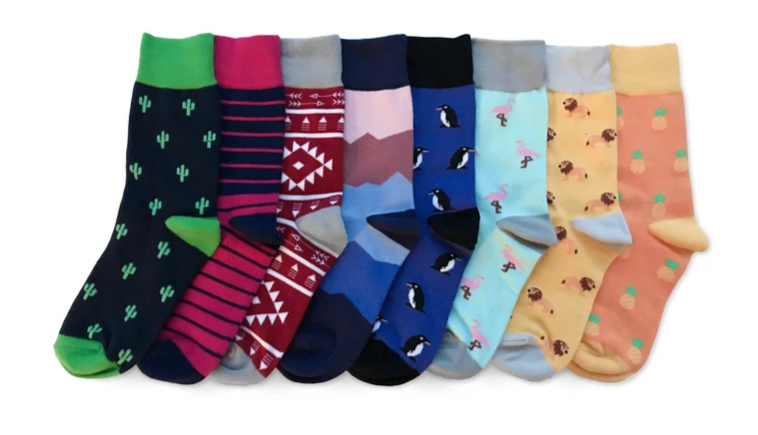 Get ready to make a difference in the world while also getting some super fun socks from Society Socks, the world's #1 Sock Subscription! Did you know that socks are the most needed, but least donated item at homeless shelters? So with every pair sold, Society Socks donate a pair to those in need! This means you can give back while also grabbing some awesome gifts for your loved ones! Plus, these socks are simply amazing!
-Made From An Ultra Soft Combed Cotton
-Unique And Fun Patterns
-Feature A Non-Slip Cuff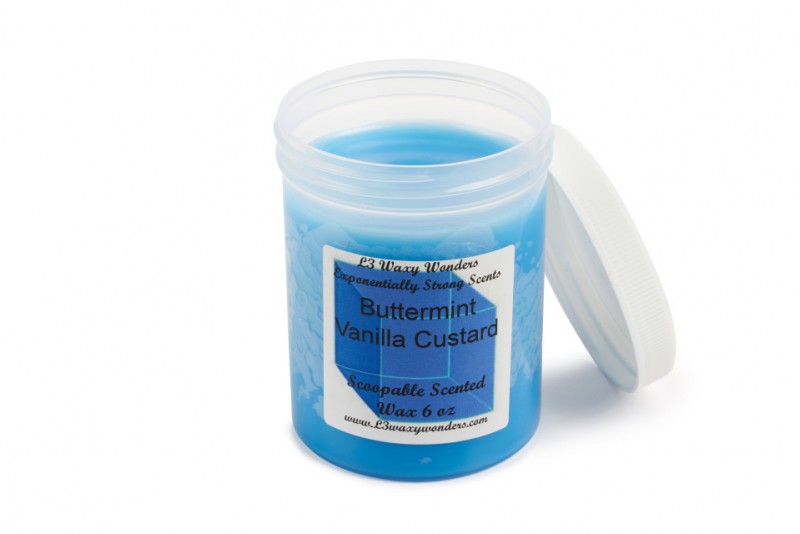 L3 Waxy Wonders is the place to go for home fragrance products! They have a full collection of scented products that includes candles, scoopable waxes, and more. The Large Scoopable Waxes are perfect for wide-open spaces. Although the wax is soft so it melts easily, it is a strong wax so it holds its scent and has a nice throw (the scent travels throughout the room.) The Scoopables are available in dozens of scent blends…from simple to complex. Each order comes with a "spoontula" so you can easily scoop the wax out of the container and into your warmer. To learn more about L3 Waxy Wonders, read Laurie's full review.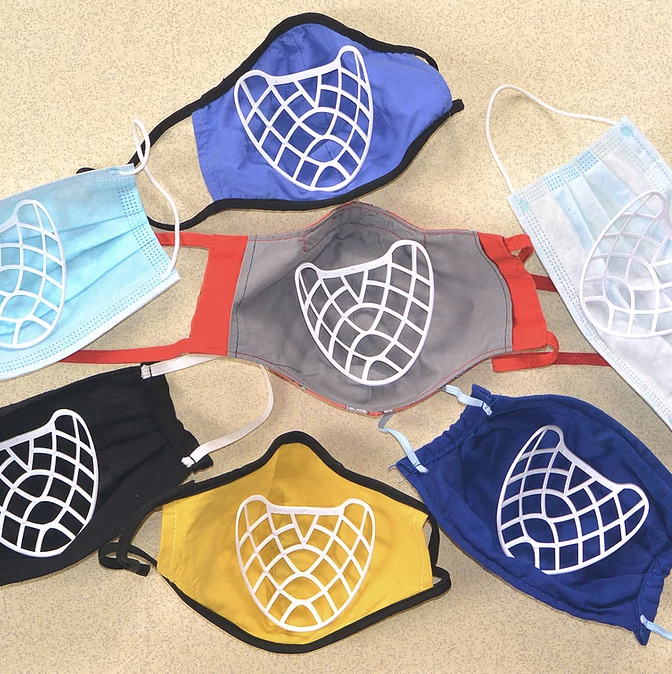 Face masks are a part of daily life now. Unfortunately, many people feel masks are uncomfortable to wear. The HeartForm mask insert creates an air pocket between the wearer's face and the mask and makes it much easier to breathe. It also keeps the wet material away from the face to keep the wearer more comfortable, makes people more easily understood while speaking and reduces the anxiety many feel while wearing a mask. Designed and manufactured in the USA of medical grade material. Easy to sanitize, reusable and recyclable.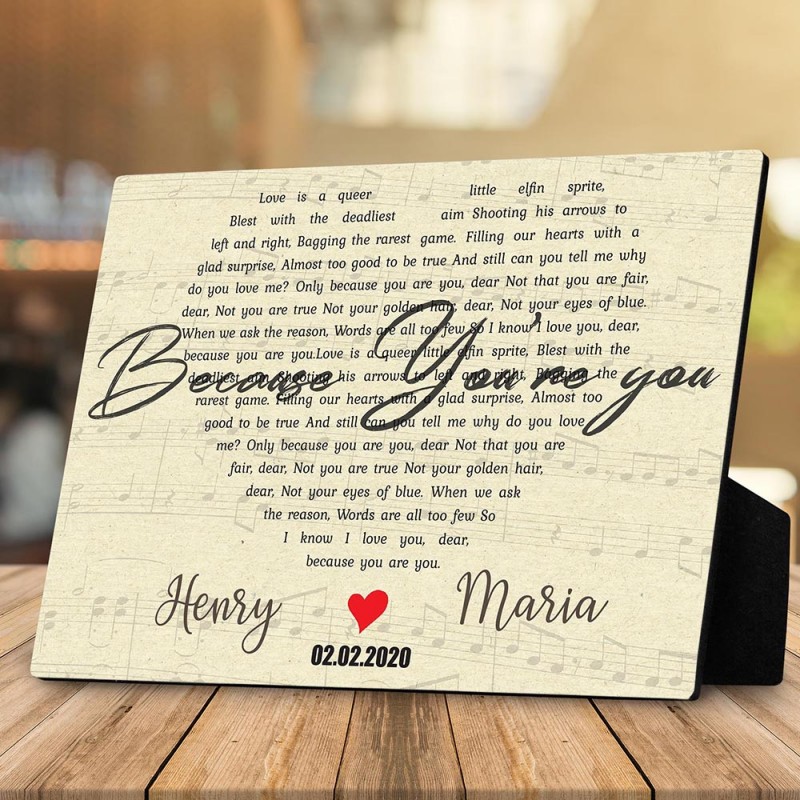 This Heart Shaped Custom Song Lyrics Desktop Plaque from 365Canvas will make the perfect gift for anyone who got married this year or for your partner to remember the joy of your first dance. You can easily populate the lyrics to a song, then customize the names and date for a personal gift that will be cherished for years to come. This plaque is ideal for displaying on the fireplace mantel, side table, and office desk.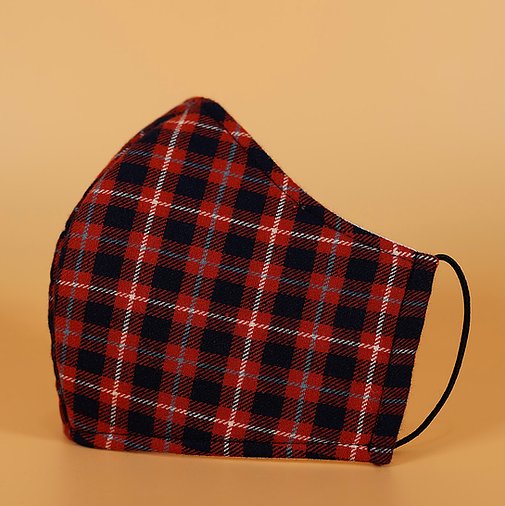 Face masks from EffiasMasks. These come in dozens of different prints so that you can choose ones that will show off your loved-one's personality or interests! They are made with 3 layers of cotton and are washable and reusable. From plaid to plain to floral, they have something for everyone. They are affordably priced, as well. I talked about the size and fit in my Effiasmasks review.
Buy it: EffiasMasks.com.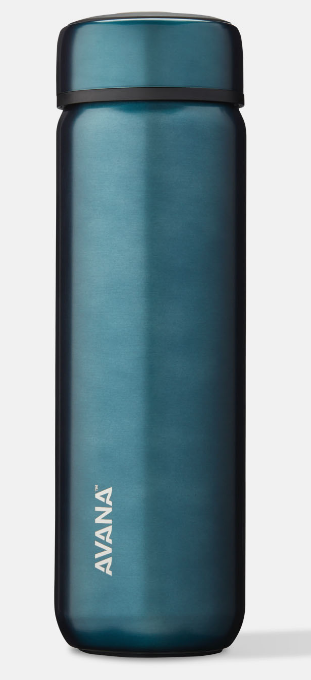 If you're looking for an ingenious gift, this is it! This Avana Beckridge Bottle features triple layer insulation that keeps cold beverages cool for up to 24 hours while hot beverages are kept hot for up to 12 hours. The below the cover straw design allows you to drink without tipping, yet the top features a sip spout. This is the perfect bottle to accompany you on any travels near or far. Plus, every purchase helps provide water to communities in need.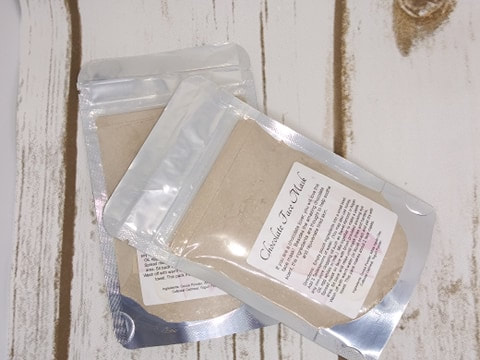 B-Lux Essentials offers its customers a collection of luxury artisan bath and body products. They have eye makeup remover, face masks, lip balm, body wash, body spray, soaps, and more. B-Lux Essentials crafts all of their products with high-quality ingredients. They are made in small batches to ensure freshness. B-Lux Essentials' Chocolate Face Mask is a great treat for your face as well as your sense of smell! The applicator brush is included to smooth on this amazing mask. To learn more about B-Lux Essentials, read Laurie's full review.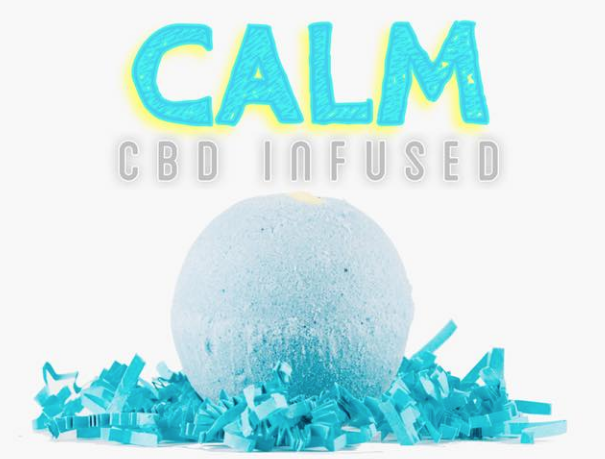 Give the gift of a relaxing bath that is one for the books with the help of this Canna Bath Co. Calm Bath Bomb. This Bergamot Patchouli + CBD infused Calm Bomb is the perfect bath bomb choice to help ease the effects of daily stresses and anxiety. Specially formulated for even the most sensitive of skin, this all-natural and sulfate free bath bomb contains about 60mg CBD. While it may turn your water a light shade of blue, you'll be happy to know it won't stain your tub or leave behind any residue. The only thing you have to lose is the tension and stress you're feeling today!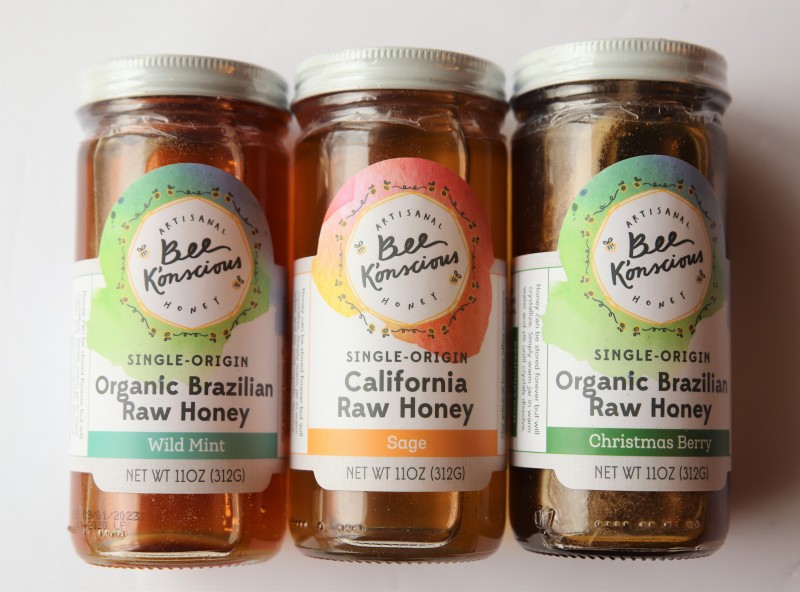 Bee K'onscious is a honey company that navigates the globe looking for the highest quality honey, harvested and produced by the world's finest apiarists. Their honeys are 100% pure, unfiltered, unpasteurized, and non-blended. Bee K'onscious has recently added Brazilian Wild Mint Honey and Brazilian Christmas Berry Honey to their line-up along with original California Sage, Montana Clover, and Brazilian Marmeleiro Prateado. The 3-Pack Bundle would make a perfect stocking stuffer!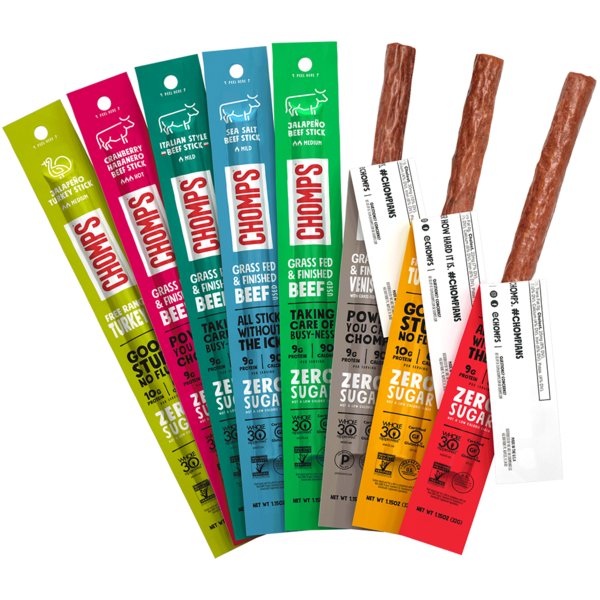 Chomps meat snacks have 9 to 10 grams of protein per stick, 0g sugar, and are 60-110 calories. Far healthier than most other edible items you'd put in a stocking! We tried four flavors and found them to be a bit plain, but I think that is because we are used to meat sticks having sugar in them, but not really realizing it because they still aren't sweet. These really are just meat in a snack stick! They'd be great for the health-conscious person on your list.
Buy it: Chomps.com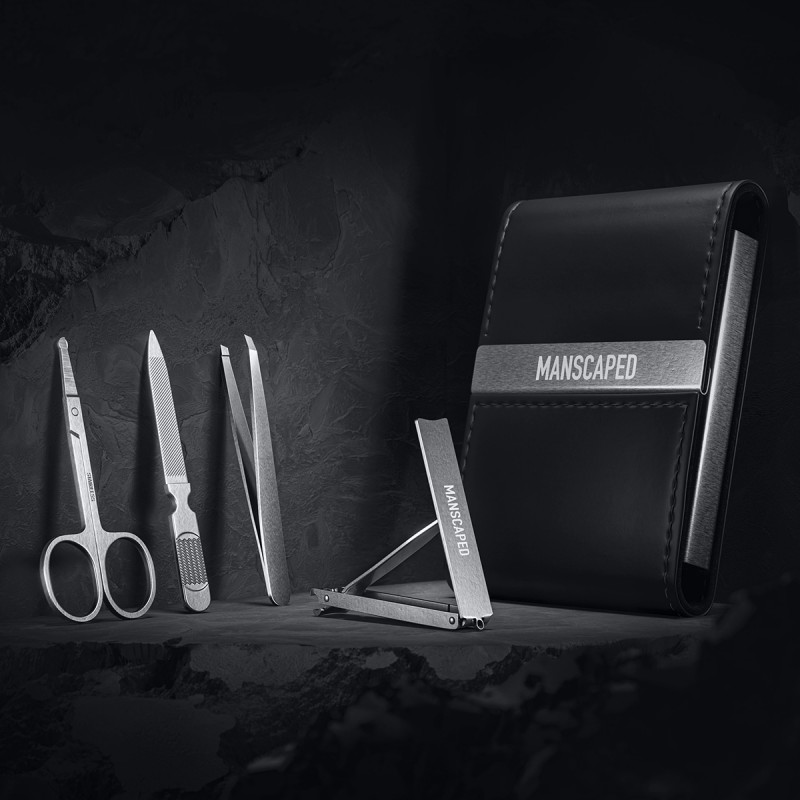 Manscaped offers men a line of grooming products made just for them. They offer their customers a line of masculine skincare products, grooming tools, apparel, and more. The Shear 2.0 luxury nail kit comes with four tempered stainless steel tools- slant-tipped tweezers, rounded point scissors, fingernail clippers, and a medium grit nail file. The toolset comes in a compact storage case made of premium PU leather. Right now, Manscaped is offering Emily Reviews a 20% discount. To receive the savings, follow the link below. To learn more about Manscaped, read Laurie's full review.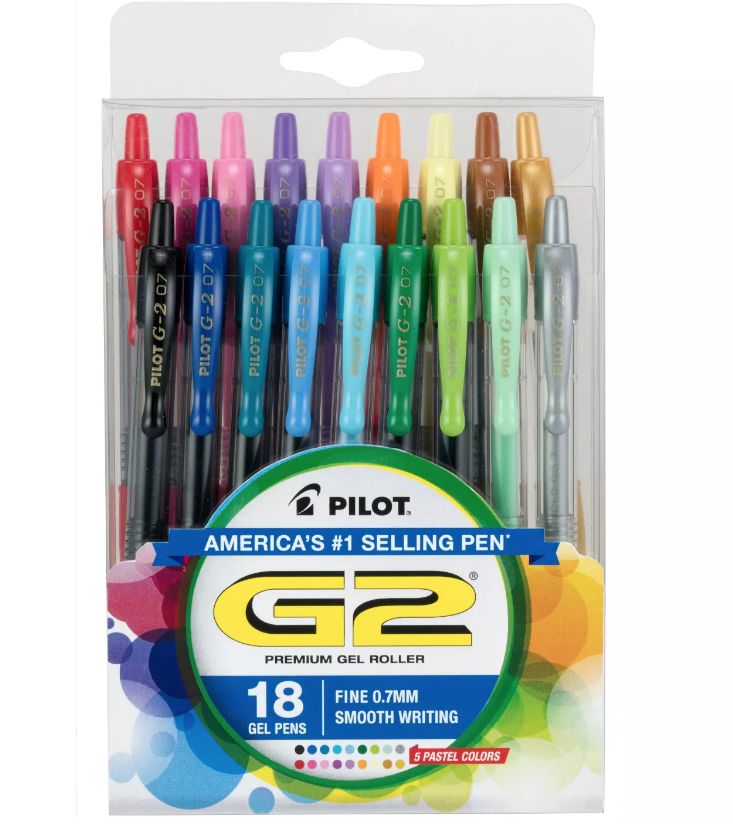 A perfect stocking stuffer is something anyone with a hand will need, a great pen! Look no further as the Pilot G2 is your best option! The G2 is the ultimate pen for the everyday overachiever. It writes smoothly and is comfortable to grip. It's also been proven to last longer than the average competitive gel in other brands. This assorted 18 pack option offers a wide variety of vibrant Pilot G2 gel ink colors, perfect for every writing task.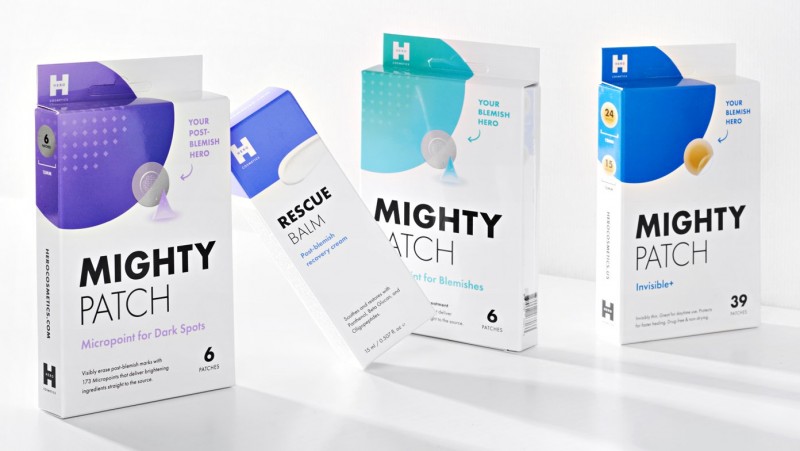 Even adults can suffer from acne, but with Hero Cosmetics products they can get over breakouts faster with super-effective pimple solutions that fit right into a stocking! With a variety of Mighty Patches that brighten skin, erase blemishes during the day (under makeup!) and overnight, Rescue Balm, and more, they'll have clear skin in no time. All of the products are cruelty-free, vegan-friendly and super gentle on skin.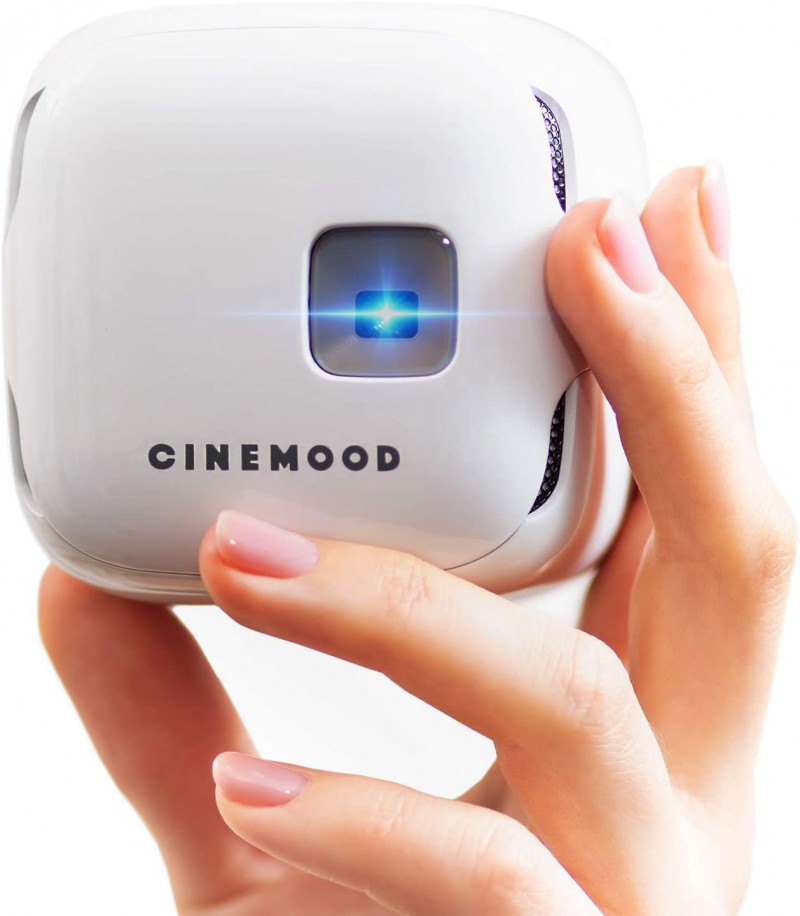 This holiday season, give the gift of a portable movie theater from CINEMOOD! Plus, it fits right into a stocking. CINEMOOD creates up to a 12 food projection in a dark environment and will run for up to 5 hours on a full charge. It can connect to your home Wi-Fi to stream shows from services like Netflix, Amazon Prime, and YouTube – or, you can download shows and movies to play when not connected to Wi-Fi! Better yet, it comes with a digital library including Disney e-books, cartoons, games, and more.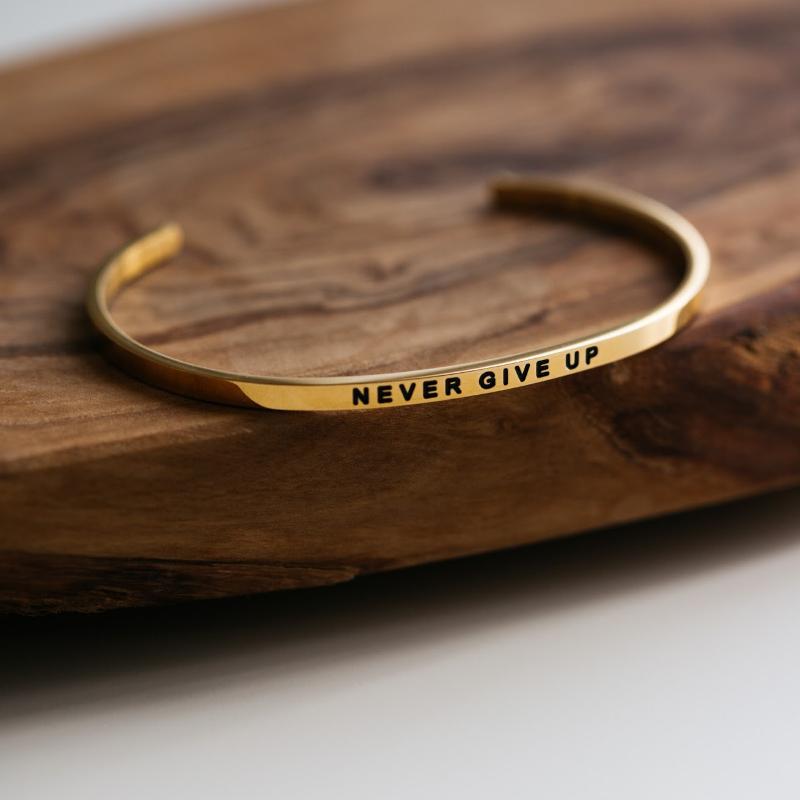 Mantrabands are elegant bracelets that have been engraved with a special message. You can wear your MantraBand as your daily reminder, affirmation, and inspiration. They have different designs and dozens of messages for you to choose from. If you have something special in mind, Mantrabands has the option of customization. In addition to bracelets, Mantrabrand also carries necklaces, rings, apparel, and more.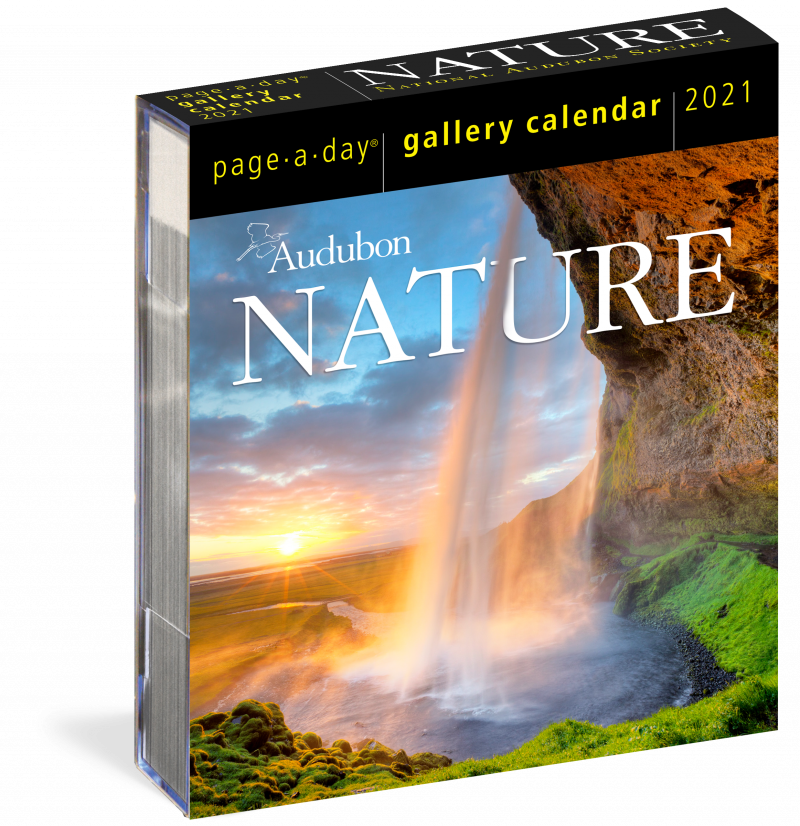 This stunning Audubon Nature Gallery Calendar from Workman Publishing will bring you a new nature photograph each day. In this calendar you'll find flora, fauna, and phenomena from all corners of Earth, exquisitely captured by the world's best nature photographers. It's nature at its most pristine and inspiring—and a fantastic gift for wildlife lovers. Each calendar is packaged in a clear plastic box that opens into a desktop easel for elegant, inspiring display.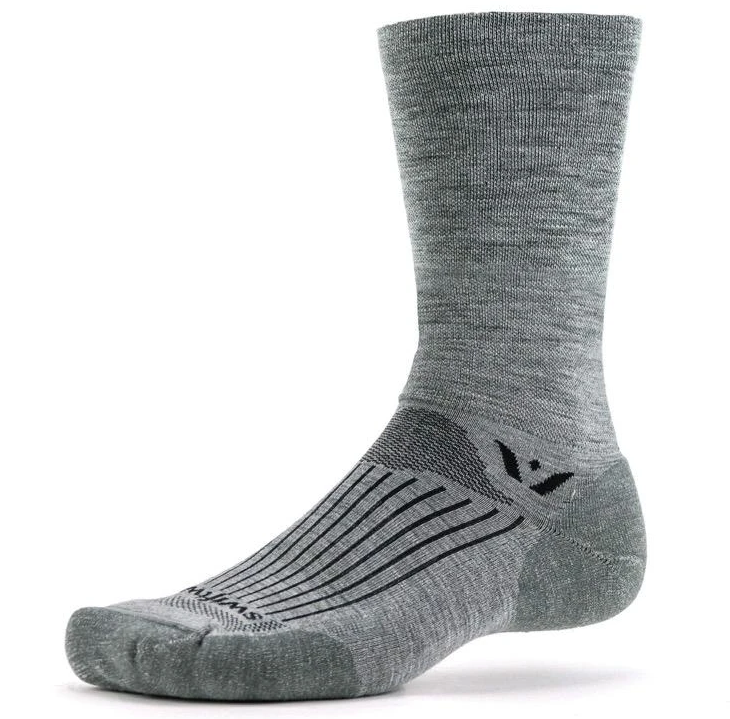 Everyone needs new socks and the new Swiftwick PURSUIT are a great choice! Constructed with nature's technical fiber Merino Wool and upgraded with a reinforced heel and toe to maximize durability, these will provide warmth in the winter and cooling in the summer. Plus, the unique construction also absorbs moisture without leaving you feeling soggy or losing the ability to regulate temperature. The PURSUIT is engineered with fine-gauge Merino Wool that produces a soft, no-itch feel from cuff to toe. This naturally renewable resource is sustainably sourced so these are socks you can be proud to wear.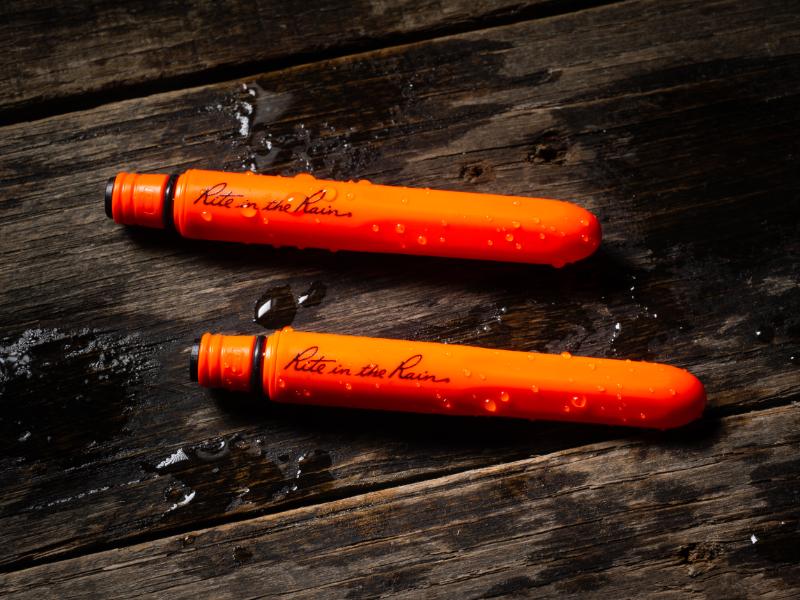 Pokka Pens are the perfect pocket pen. They are compact, lightweight, and affordable. Pokka Pens has classic pens, premium pens, and All-Weather Pokkas. The All-Weather Pokkas write in the rain and snow. They will even write upside down and through grease! Along with pens, Pokka Pens also offers its customers a collection of notebooks and accessories. They have thought of everything.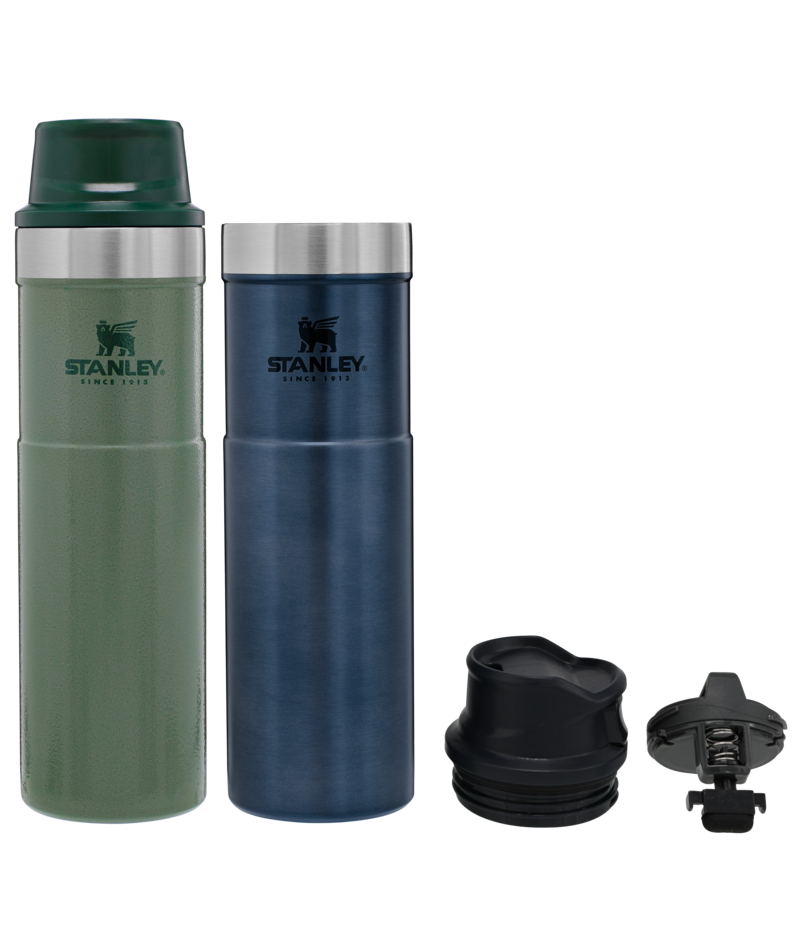 The Stanley Classic Trigger-Action Travel Mug Twin Pack includes two 20 ounce bottles designed for easy, one-handed drinking – just press the button to sip, release to seal. No spills, no splashes, and no leaks. You can keep beverages hot for 9 hours, cold for 12 hours, and 40 hours iced! The lid also comes apart for easy cleaning.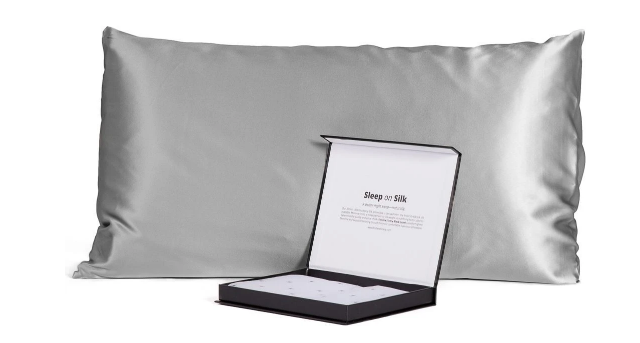 If you want to give the gift of a great nights sleep, be sure to slip one of these Fisher's Finery Silk Pillowcases into your loved ones stocking! The unique design incorporates a side entry, which is slightly offset to allow this pillowcase to be used as both a sham or pillowcase. The over sized, envelope flap ensures your pillow will remain securely inside your pillowcase which will also allow you to comfortably sleep on either side. Made with over 58% more silk than normal 19mm silk pillowcases, it even helps prevent wrinkles!
Wild Susan specializes in home fragrance products. Their product line includes candles in three sizes-small tin, large tin, and tumbler, along with scented wax melts. Wild Susan crafts their home fragrance products with natural soy and natural cotton wicks. Each product has been hand-poured and made in a small batch to ensure quality and freshness every time. Do you enjoy cool winter woodsy fragrances? The Montopolis blend features Blue Spruce with hints of Eucalyptus. To learn more about Wild Susan, read Laurie's full review.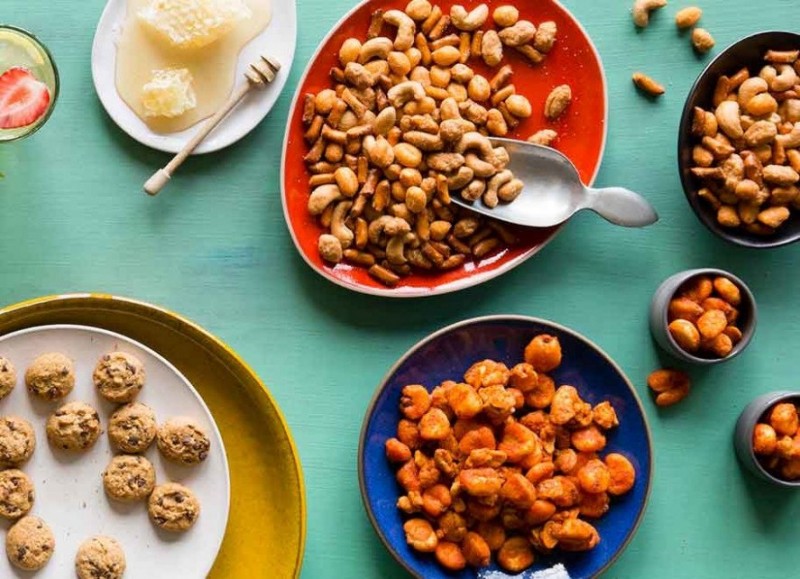 NatureBox Wellness Snacks make the perfect healthy stocking stuffer this year! All of the snacks are free from artificial junk including flavors, colors, and sweeteners. They're also free of MSG, hydrogenated oils, and corn syrup. Plus, they are filled with adaptogens that help the body resist physical, chemical, and biological stressors – and they taste amazing!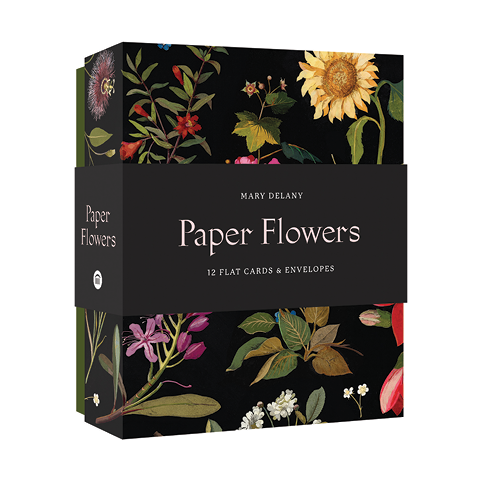 These gorgeous Paper Flowers Cards and Envelopes bloom with extraordinary detail and color. Eighteenth-century British artist Mary Delany created each piece by cutting and layering tiny pieces of paper on black ink backgrounds. The fine shading and depth are as intricately detailed as a botanical illustration and scientifically accurate as well making them a wonderful gift for people who love flowers. Printed on thick, textured paper, the set features sunflowers, rhododendron, cornflower, water lilies, and more.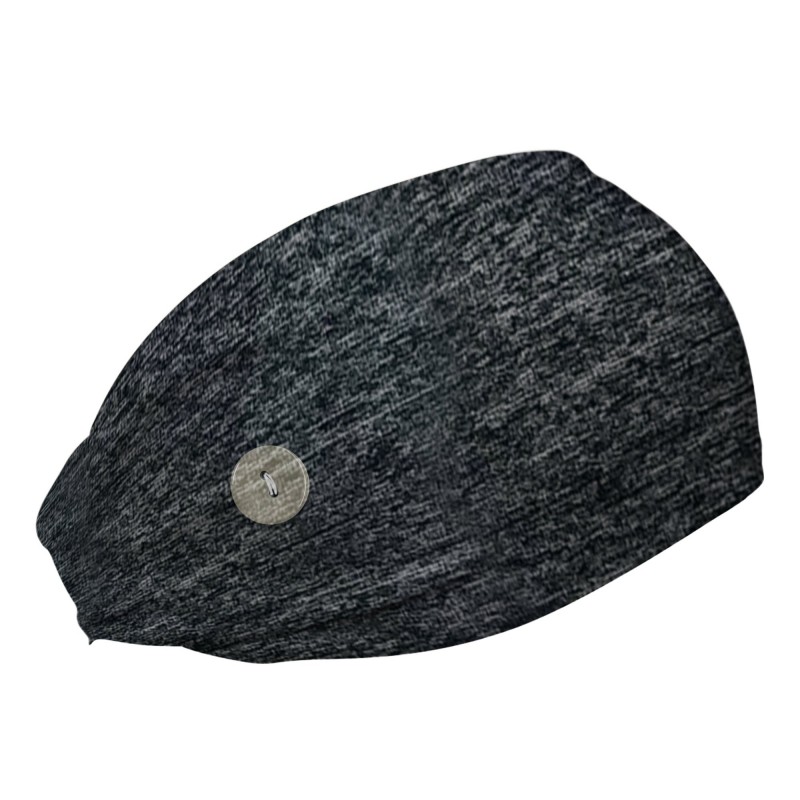 Bani Bands is a top selling popular headband and now they've added buttons! Perfect for nurses, doctors, and anyone else that needs to wear a mask, these new headbands with buttons will allow you to put the mask straps around the buttons instead of your ears. This wide stretchy headband is comfortable and stylish and comes in a gorgeous heather grey color that works with any outfit. Featuring a lightweight design, it would also be warm enough to keep the chill off your ears when out for a jog or hike on a cool day.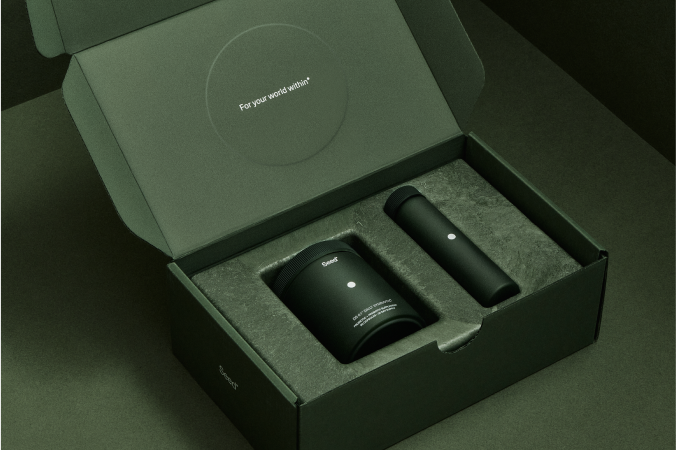 Seed knows how important our "gut" health is. That's why they developed The Daily Synbiotic. Seed's Daily Synbiotic is a 2-in-1 probiotic and prebiotic. This unique probiotic helps support our digestive health, skin health, gut immune function and gut barrier integrity, cardiovascular health, and micronutrient synthesis. Seed's Daily Synbiotic is vegan, dairy-free, gluten-free, and preservative-free. It is also free of all 14 classes of allergens as defined by the European Food and Safety Authority (EFSA). To learn more about Seed, read Laurie's full review.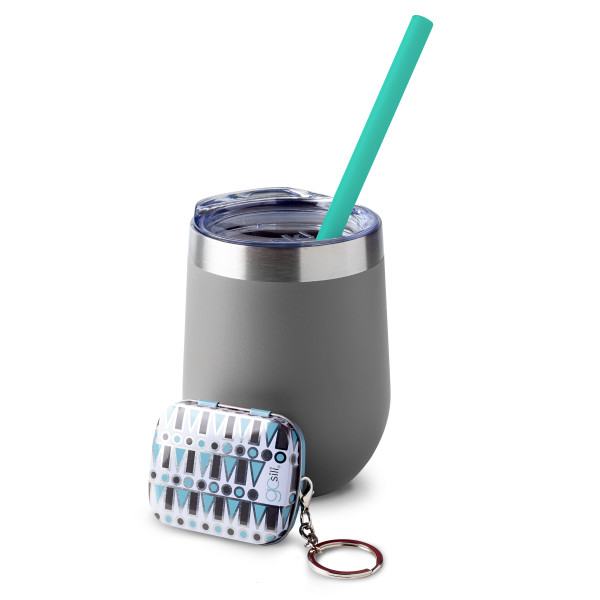 The GoSili Reusable Straw + Keychain Case is the perfect solution for on-the-go sipping and is an eco-friendly alternative to plastic. This reusable silicone straw is a standard size and is 100% platinum European-grade silicone. Silicone is safe and does not contain harsh chemicals that can leach toxic materials into your drink. This reusable straw is bendable and flexible, so it folds up perfectly in the included keychain travel case. It's small enough to put in your pocket, yet big enough to make a significant impact on our planet!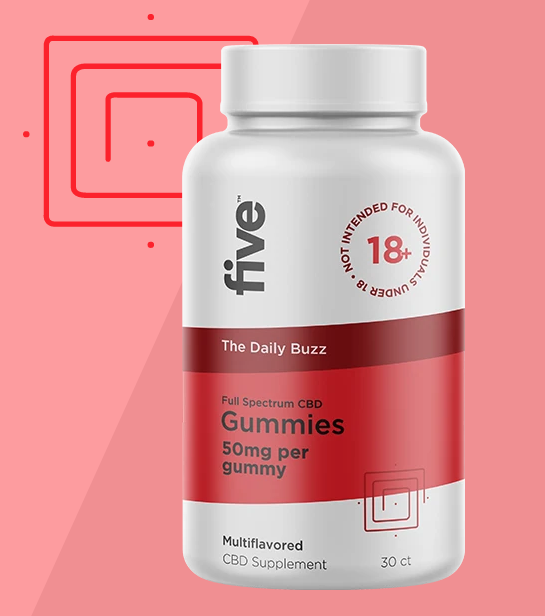 Five CBD is a new company who is redefining what goes into a CBD product, and have been successful in creating the most powerful and effective CBD gummies available on the market. Created using more of the hemp plant, Five CBD Daily Buzz Gummies contain 50mg of CBD + THC and other cannabinoids. With a THC level at about 4mg per gummy, Five provides the maximum amount of THC permitted, while still proving to be under the .3% legal limit for CBD products. Five CBD promises a 5:1 ratio which means for every 5mg of CBD, you are also getting 1mg of these other powerful compounds found in hemp. Other leading hemp companies have around a 25:1 ratio!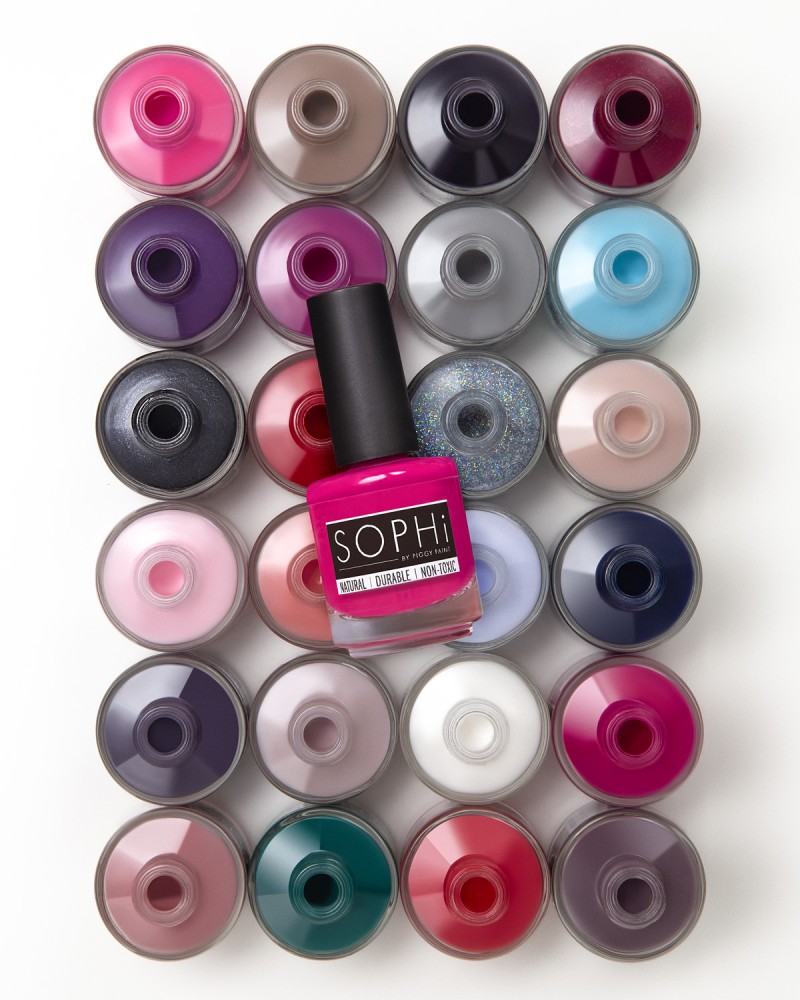 SOPHi nail polish is non-toxic. It is crafted with an advanced water-based formula that is virtually odorless, cruelty-free, and is vegan. SOPHI nail polish is available in a rainbow of colors. It has a "PRIME + SHINE + SEAL System" for maximum durability. If you are new to SOPHi nail polish or are having a hard time deciding on a color, check out the Collection Sets. The Collection Sets are a perfect way to sample SOPHi nail polish. They also make great gifts!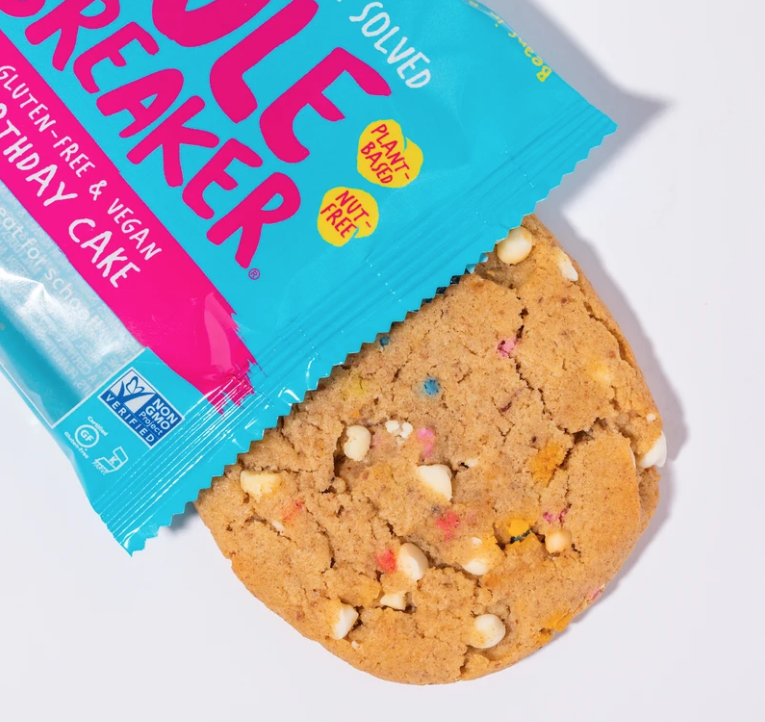 Over the past few years, Rule Breaker Snacks have upended snack time with delicious brownies and blondies that are vegan, gluten-free, nut-free, allergy-friendly, non-GMO and, well, just perfectly and deliciously guilt-free. Now they are the perfect thing to sweeten up the holidays! These cookies are so delicious and you'd never know that the first ingredient is chickpeas! Available in a variety of DELICIOUS and irresistible flavors, these snacks won't last long!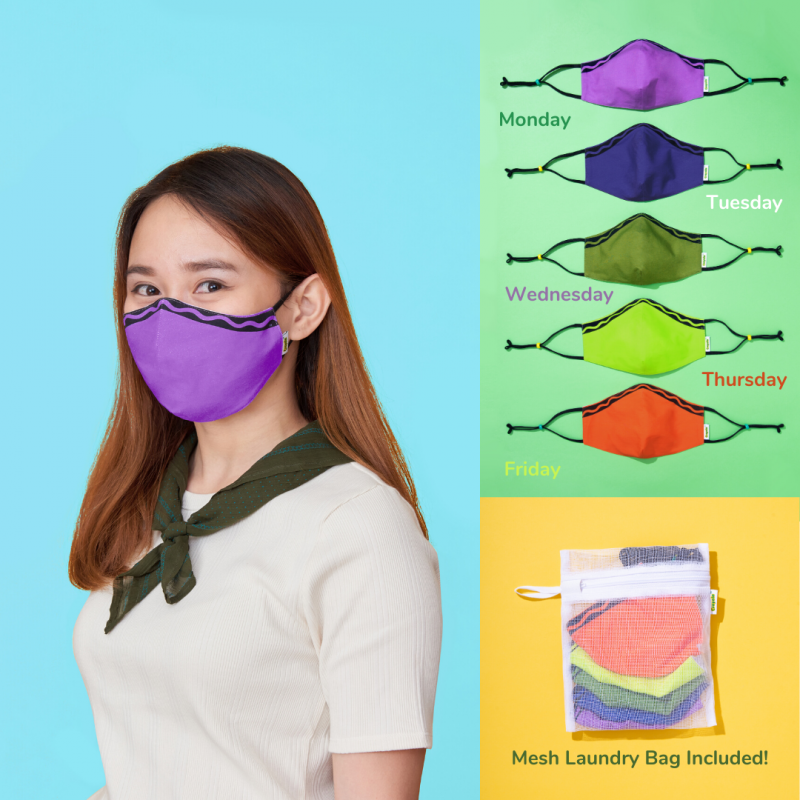 School Mask Pack offers a collection of fashionable and functional face masks. They have masks for kids, teens, and adults. The Crayola Teen/Adult Reusable Cloth Face Mask Set, in Classic Stripe, includes five masks. The masks have a dual-layer fabric with a 3-D face design, secure fit adjustable ear straps, and a nose clip. The masks are in five playful colors and feature the iconic Crayola wavy lines. School Mask Pack masks are machine washable and come with a mesh laundry bag.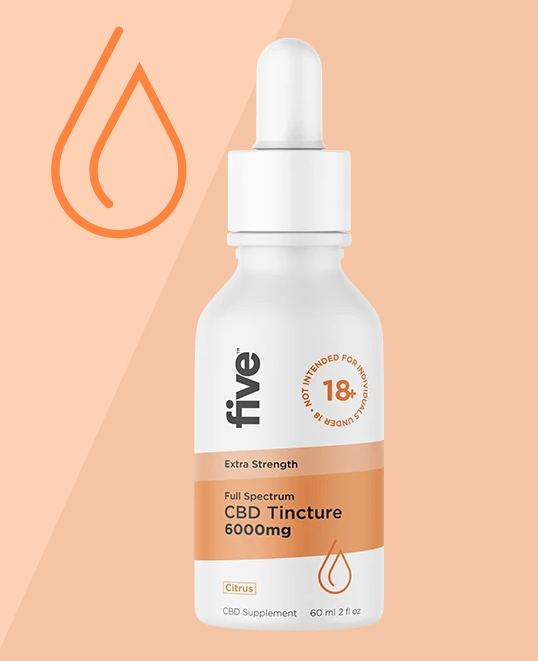 We're getting back to the basics! Did you know that the product that started the CBD movement was CBD oil? Well, Five CBD has a great full spectrum oil but theirs is more powerful than ever. Packed with CBD, THC, CBN, CBC and other beneficial cannabinoids and terpenes, this awesome CBD Tincture is available in three different flavors as well as three strengths.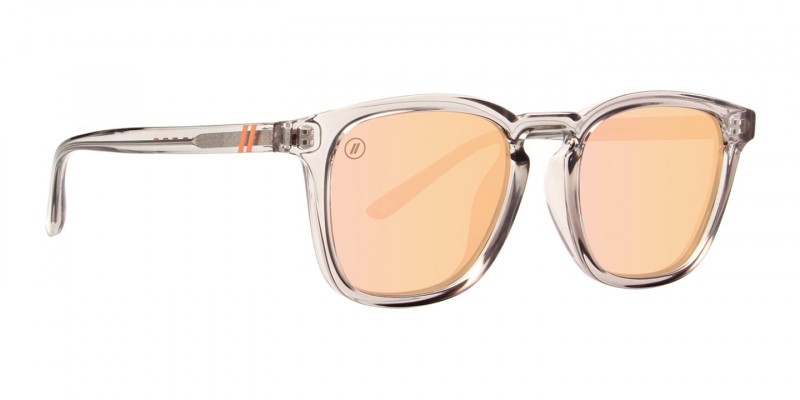 Blenders specialize in eyewear. They have glasses for sun, snow, and blue light. They also have prescription glasses and readers. Sweet Diva is one of Blenders' bestselling pair of unisex sunglasses. Sweet Diva sunglasses have glossy crystal gray frames with a silver-plated metal core running the length of the semi-transparent arms. The lenses are polarized champagne mirrored. They are 100% UV Protection. Blenders include a microfiber pouch and sticker pack.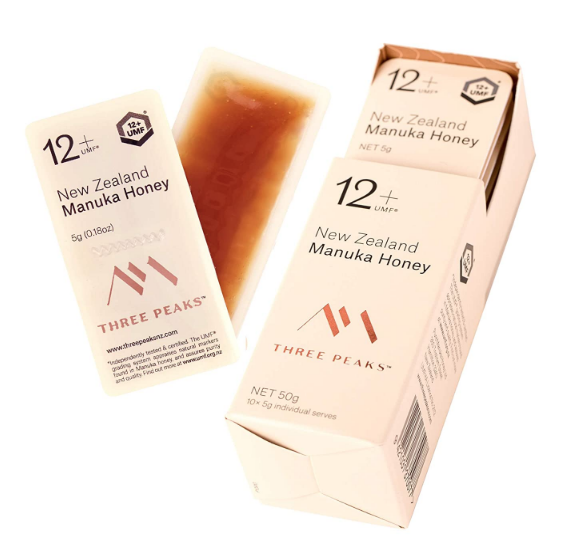 Got a foodie in your life? If so, then I've found a great stocking stuffer for them! Three Peaks Manuka honey is the finest quality Manuka honey from New Zealand. Smooth, creamy, and delicious; this Manuka honey has a rich flavor you'll love. Feel free to enjoy daily by the spoonful or you can easily combine with your favorite food or drink. These, perfect to carry with you, satchels offer an energy boost and are the perfect amount to flavor your beverage.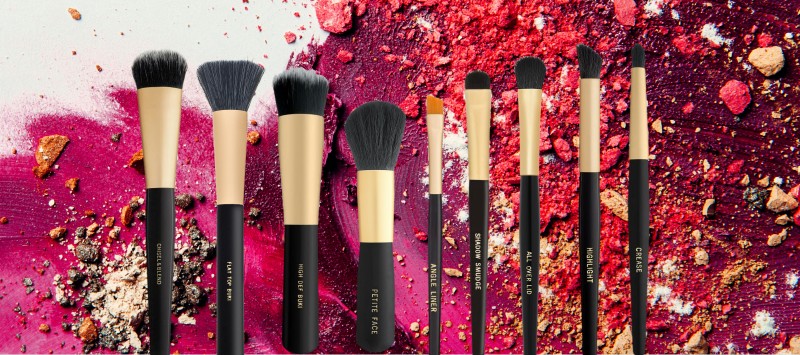 Rejuva Minerals offers its customers a collection of makeup brushes that have been made in an eco-friendly manner. The brush bristles are crafted with synthetic hair (to be vegan-friendly) and the brush handles have come from managed wood reformed station programs. Rejuva Minerals makeup brushes are manufactured exclusively for them by a sensitive USA manufacturer who supports the fight against animal testing. Rejuva Minerals has brushes in a variety of styles to fit your needs. To learn more about Rejuva Minerals, read Laurie's full review.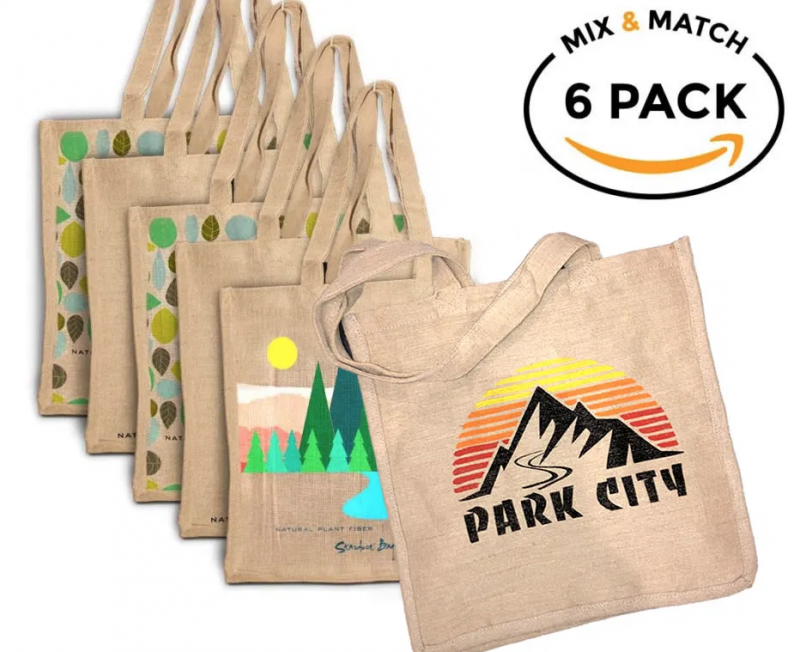 Help your family and friends go green! Sustainable living through jute grocery bags is a great way to improve living your best sustainable green life. Made from plant fiber, these bags are washable. They are the best resource you can use to take a stand against the proliferation of plastic on our planet. Stardust bags are made from Jute and deliver a beautiful and strong fabric that will not break, even when wet. These bags are the strongest, most durable bag on the market, but when they finally wear out, they will biodegrade and return to the soil as if they never existed.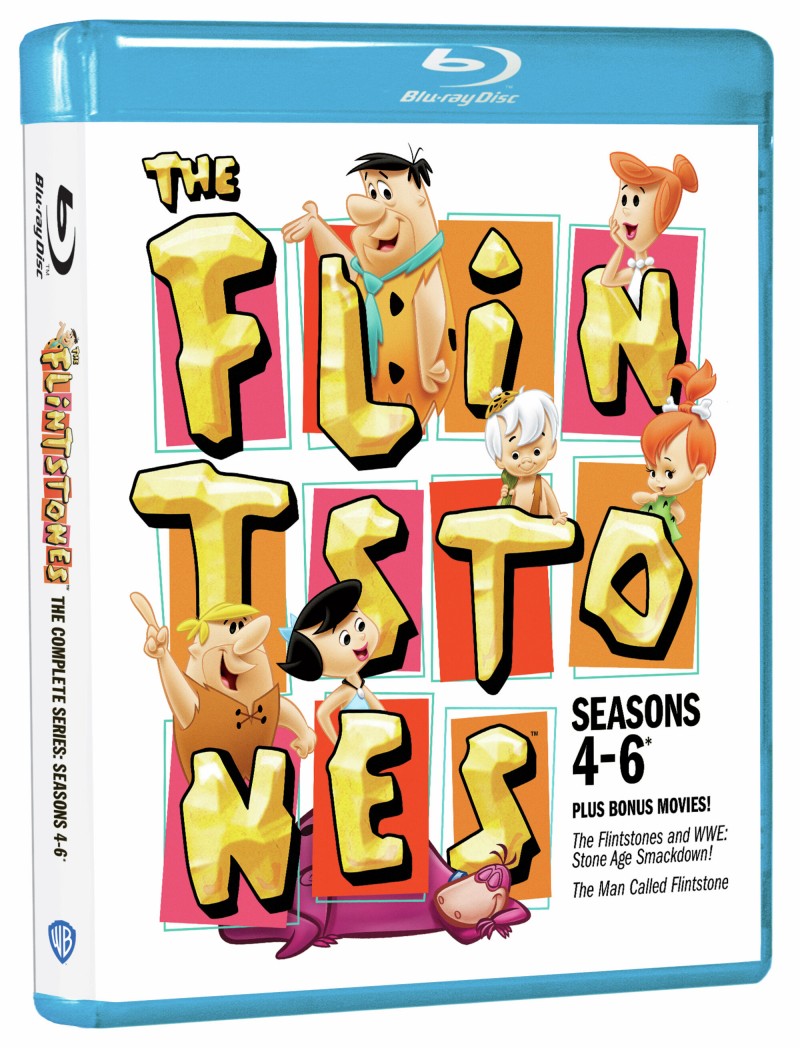 Get ready to enjoy a Yabba-dabba-doo! Christmas with the help of the classic Flintstones! The Complete Series featuring all six episodes has recently been released on Blu-Ray and is ready to be welcomed into your home. Featuring boulder sized fun for the entire family, all ages will crack up at the misadventures the Flintstones and Rubbles face each day. Fred and Barney constantly find themselves between a rock and a hard place but don't worry, it all works out. Throughout all 166 episodes plus bonus content lets you enjoy Fred, Wilma, Barney, and Betty as well as their pets and children as they live their lives in Bedrock. It's a classic you will need to add to your collection!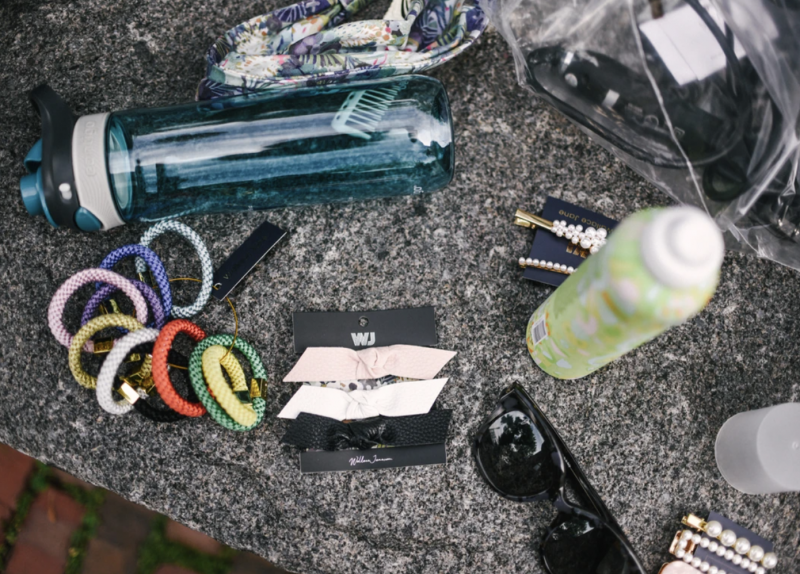 A gift with style and purpose. Wallace Jane thoughtfully designs hair accessories to combine function with sophistication and beauty. Slip some hair ties or clips in her stocking this year. Pearl or resin clips, bobby pins, scrunchies, combs, topknot or tie back head bands, and hair ties that are so beautiful they look more like jewelry than a hair accessory! Whether for everyday wear, going out on the town or doing a workout, Wallace Jane has her hair accessories covered. Tons of styles that are sure to make her smile.
Tactica specializes in innovative tools that help you in everyday situations. Their M.100 Multitool is equipped with a bottle opener, universal wrench (six sizes), screwdriver, package opener, and both metric and imperial rulers. The M.100 is made with a high-end engineering composite frame that has been reinforced with a 420-grade stainless steel core for extra durability. It weighs only 1.6-ounces and measures 80 x 40 x 12 mm. The M.100 has a non-scratch surface and doesn't have any sharp or pointed edges, making it convenient and safe to carry in your pocket. It comes with a Phillips Hex Bit and a Flat Hex Bit that securely fit inside the tool's storage compartment.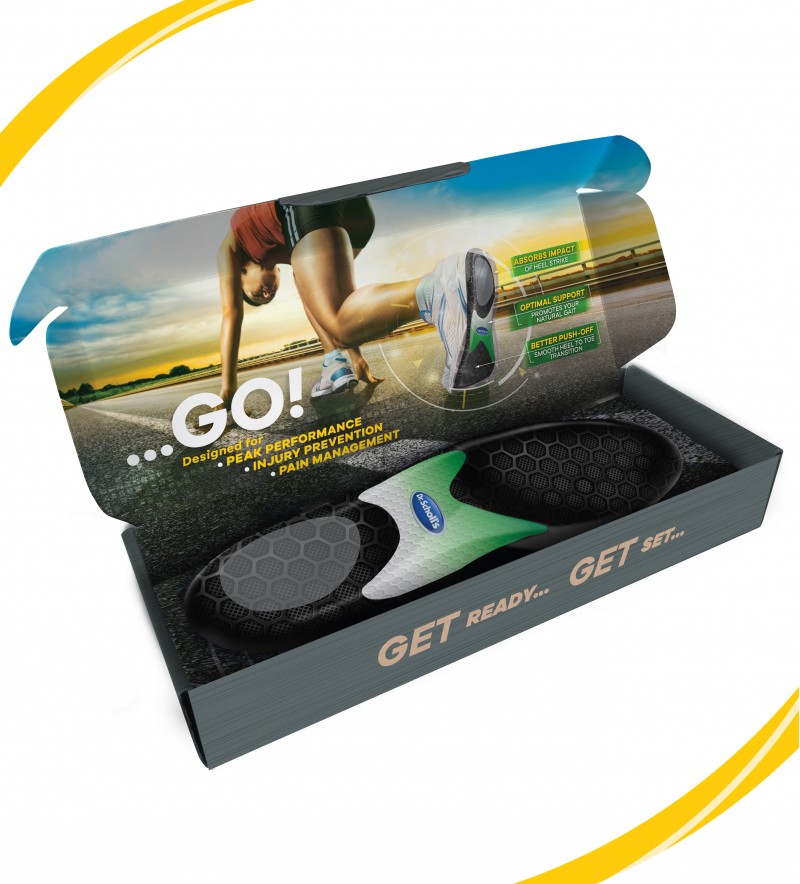 Need a stocking stuffer for the runner in your life? Check out Dr. Scholl's Performance Sized to Fit Running Insole. Dr. Scholl's Performance Running Insoles were designed to meet the special needs of runners. They help with peak performance, injury prevention, and pain management. Dr. Scholl's Performance Running Insoles have ActivPerform Technology (it reduces shock impact by 40%), optimal arch support, dual-layer cushioning, and metatarsal support padding. Dr. Scholl's Performance Running Insoles are sized to fit. They come in both Men's and Women's shoe sizes.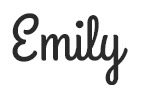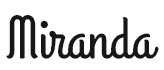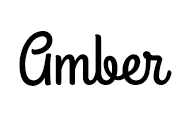 Hi there! I am Emily Evert, the owner of Emily Reviews. I am 28 and live in a small town in Michigan with my boyfriend Ryan and our two pugs. I have a large family and I adore my nieces and nephews. I love reading memoirs, and learning about child development and psychology. I love watching The Game of Thrones, Teen Mom, Sister Wives and Veep. I like listening to Jason Isbell, John Prine, and other alt-country or Americana music. I created Emily Reviews as a creative outlet to share my life and the products that I love with others.
This post currently has 13 responses.