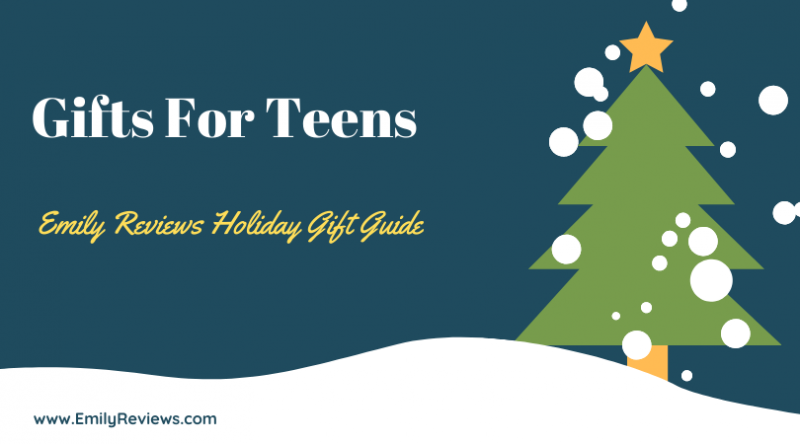 Emily Reviews writers were sent products in exchange for inclusion in our gift guide. All opinions are our own. There are affiliate links in this post.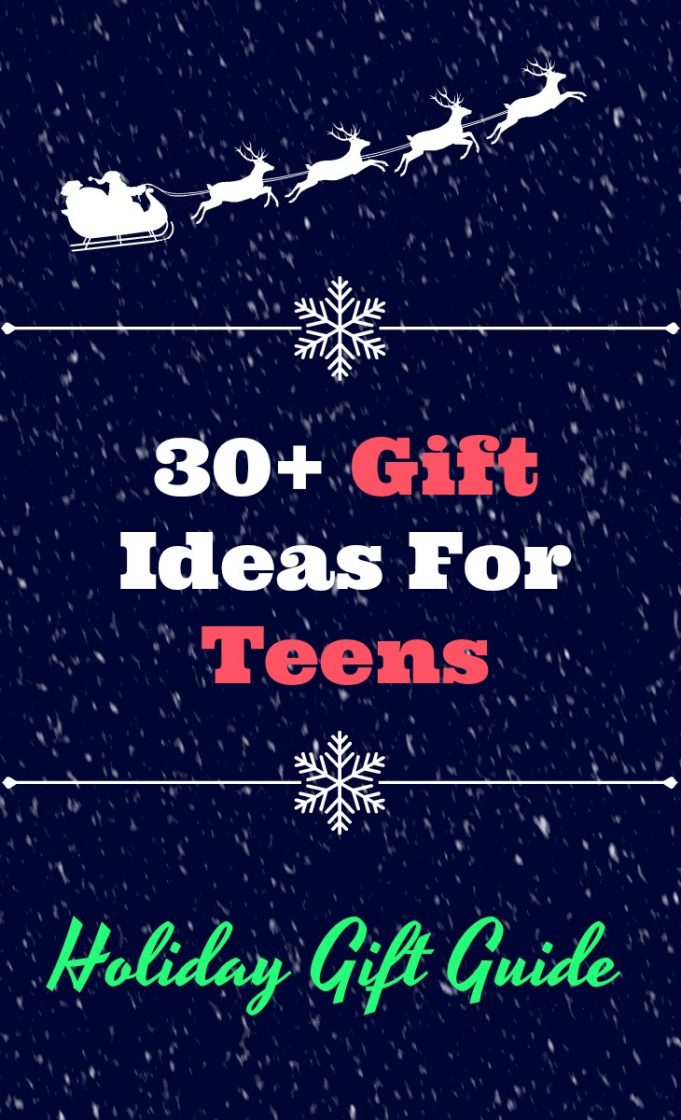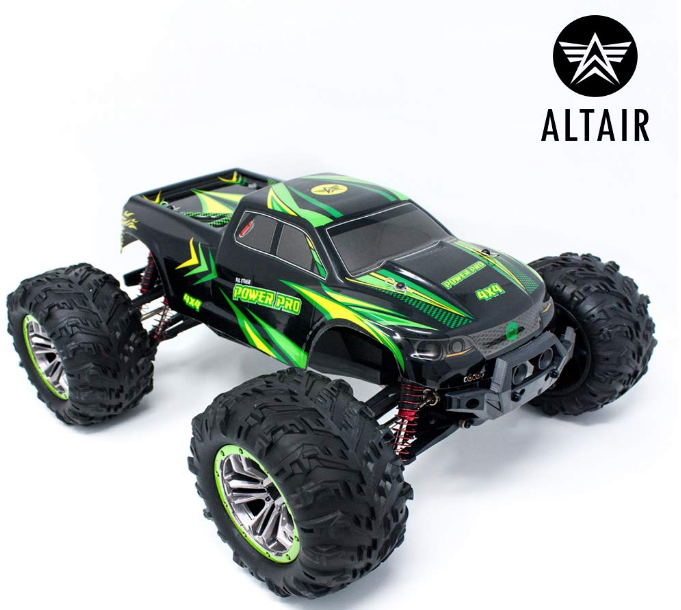 The ALTAIR Power PRO 4X4 RC Truck is an oversized 1:10 Scale Monster Truck designed with some serious power! This 4×4 Rock Crawler will immediately impress everyone with its heavy duty construction.  You'll love how the 4 Wheel Drive Independent Suspension System is ready to tackle any terrain.  The Power Pro is Ready to Run (RTR) out of the box and when you pull back on the throttle to hit speeds up to 30 MPH you can feel it!  This is one truck that everyone will want to drive.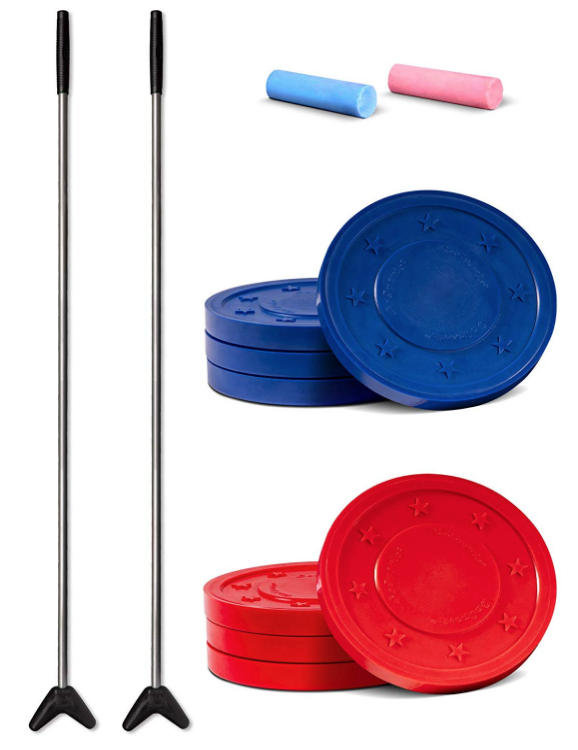 Give the gift of play with this Go Sports Driveway Shuffleboard Game Set.  It's an exciting new way to enjoy all the fun of classic play of shuffleboard, but right in your own driveway or on the sidewalk!  Set up is as easy as drawing your own shuffleboard court with the included chalk.  Then, you can start competing with friends and family. This also means you can customize the game as much as you want.   Have fun playing traditional shuffleboard or make up your own fun unique scoring.  The Go Sports Shuffleboard lets you do whatever you prefer.   They have included classic inspired rules for shuffleboard and deck shuffleboard in addition to other fun ways to play like: Battle Puck, Rack 'em Up, and Bullseye will get you started with showing you all the fun creative ways you can play!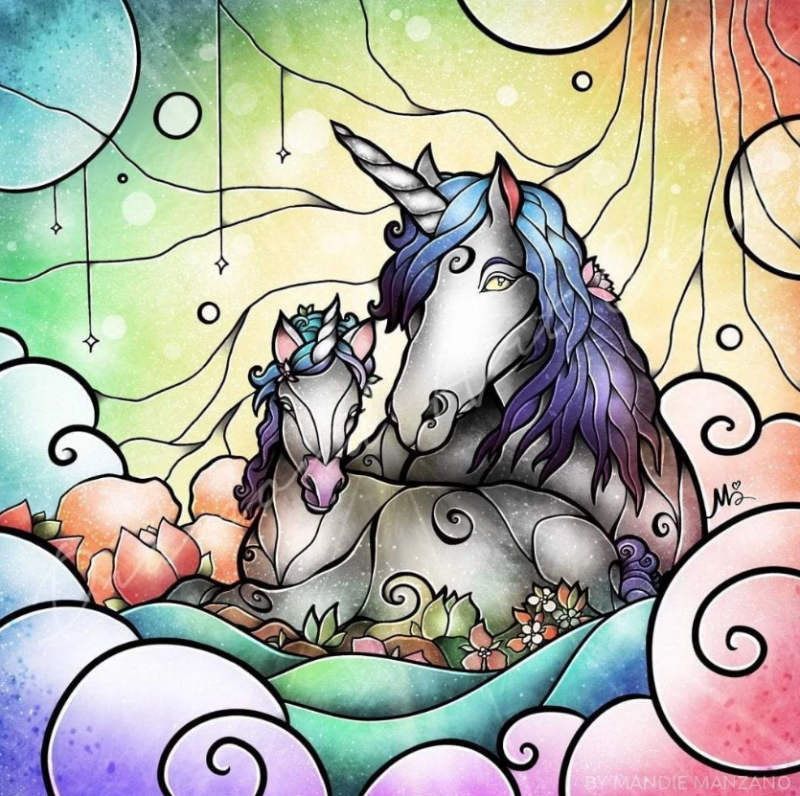 The newest craze in arts and crafts is here, diamond painting!  This is an easy, enjoyable, and relaxing activity for crafters of all ages. Diamond painting uses tiny diamond-like resin rhinestones, which you apply to our richly pigmented canvas paintings. The results are a visually dazzling, mosaic diamond artworks that sparkle, shimmer, and shine! Diamond Art Club™ seeks to create experiences that transcend the ordinary by manufacturing the highest quality diamond painting kits on the market.  And this Magical Mama is a gorgeous option for mystical fans.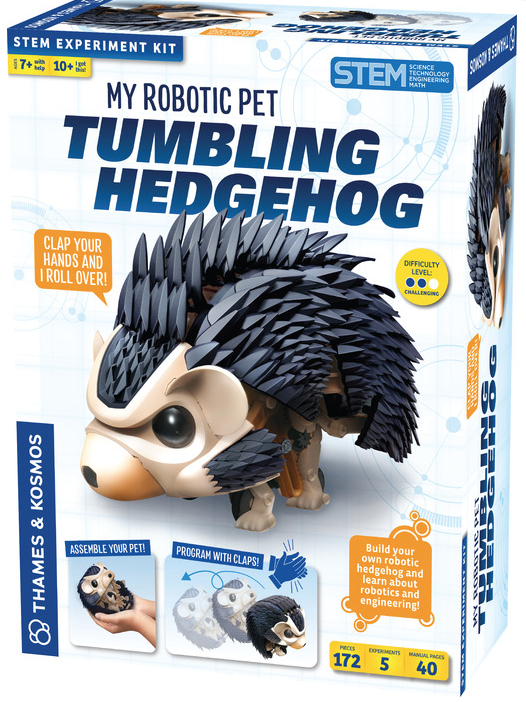 Now you can build your own adorable robotic pet hedgehog with My Robotic Pet Tumbling Hedgehog! This 172 building piece kit allows you to assemble a real robot that looks like a cute hedgehog. The robot has a built-in sound sensor that is programmed to react to different sounds.  After you build your hedgehog robot, you can play with it by making different sounds and watching it tumble, roll, spin around, bristle its spines, and scurry around.  Plus, it's an educational AND fun experience!  By building the robot, you will gain knowledge in the inner mechanical workings that enable the robot to move how it does. Learn about gears, motors, sound sensors, LEDs, and the other components of this funny little pet.
Buy It:  ThamesAndKosmos.com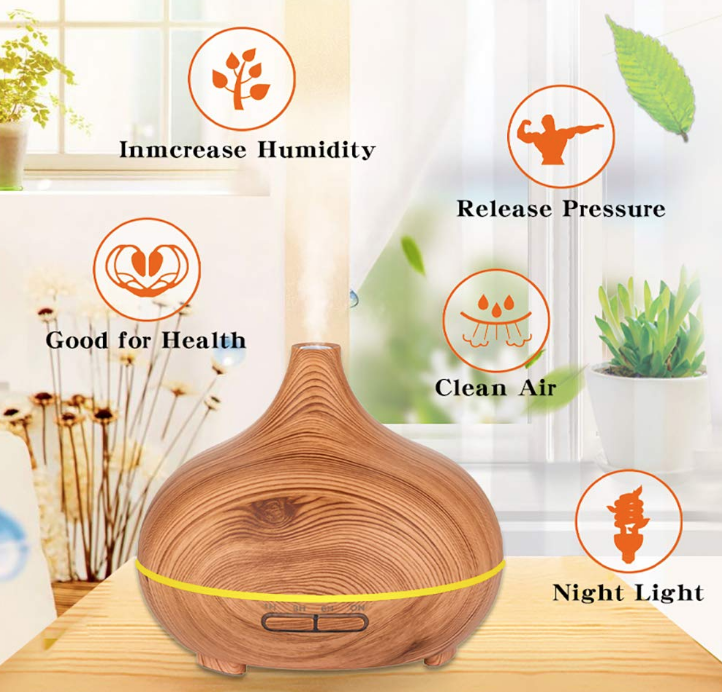 Everyone loves a great smelling room, and that includes teens!  This newly designed Inmidas Essential Oil Diffuser can last for MAX 16 hours with a water tank capacity of 280ml.  The 7 color options can offer varying brightness and allow you to set your mood.  After turning on the LED light, select your favorite color and enjoy!  The timer can be set for 1 hour, 3 hours, 6 hours, or continuous.  This aroma diffuser uses ultrasonic technology and delivers super quiet operating. The humidifier produces a tiny and extremely smooth mist that has the capacity to moisten and soften your dry skin.  While it will automatically power off when water used up, which ensures safety.  A great essential oil diffuser option!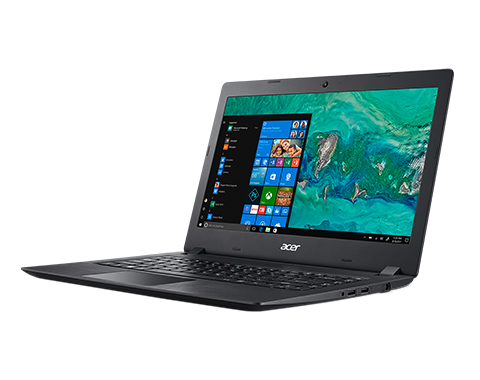 The Acer Aspire 3 laptop runs on windows so it can be used with software like Microsoft Word, downloadable games like Sims, and of course regular web browsing abilities too. At just 4lbs and with up to 5.5 hours of battery per charge it's easy to tote to and from school, the library and even for using outside or in the car. It has an MSRP of $279.99 but can sometimes be found at Walmart as low as $219. It's an incredible little computer at a great price.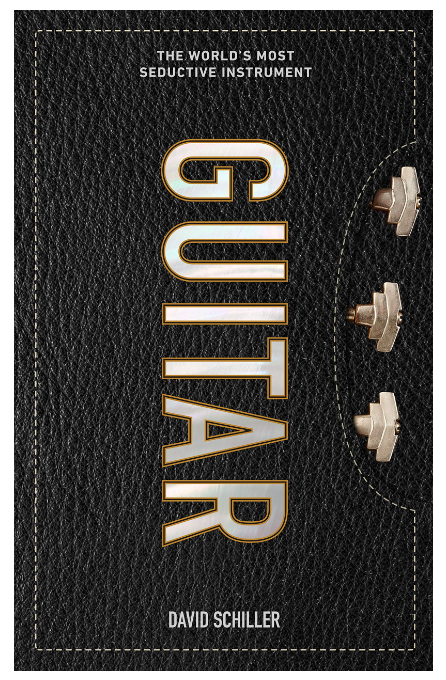 This is the most beautiful book on guitars you'll find!  An obsessive, full-color book presented in an irresistible slipcase, Guitar features 200 instruments in stunning detail.  Featuring icons, like Prince's Yellow Cloud, Willie Nelson's "Trigger," and more.  Historic instruments—Fender's Broadcaster, Les Paul's "Log," the Gibson Nick Lucas Special, the very first artist model. Hand-carved arch-tops, pinnacles of the luthier's art, from John D'Angelico to Ken Parker. Stunning acoustics from a new wave of women builders, like Rosie Heydenrych of England, who's known to use 5,000-year-old wood retrieved from a peat bog. And quirky one-of-a-kind guitars, like Linda Manzer's Pikasso II—four necks, 42 strings, and a thousand pounds of pressure.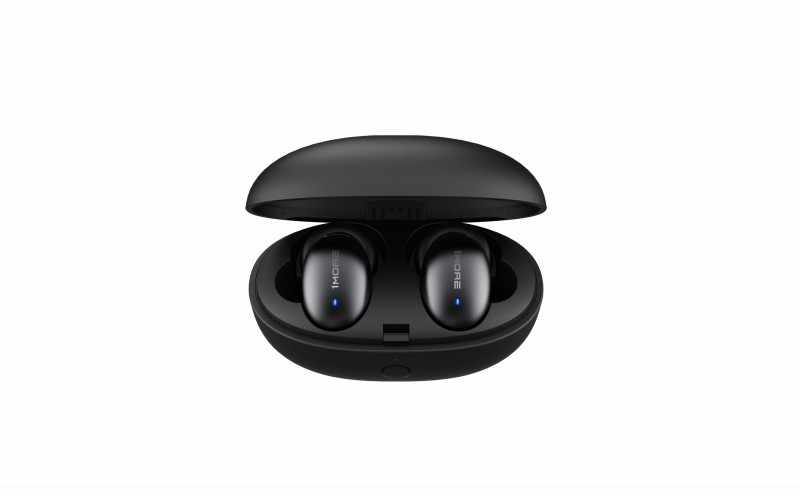 1MORE USA offers customers affordable luxury headphones. Their Stylish True Wireless Headphones are a dream come true for music lovers. The headphones were designed to reduce background noise while providing crystal clear sound. They are Bluetooth compatible and have multiple pairing modes. Stylish True Wireless Headphones are available in four color options and come with a matching case. To learn more about 1MORE USA, read Laurie's full review.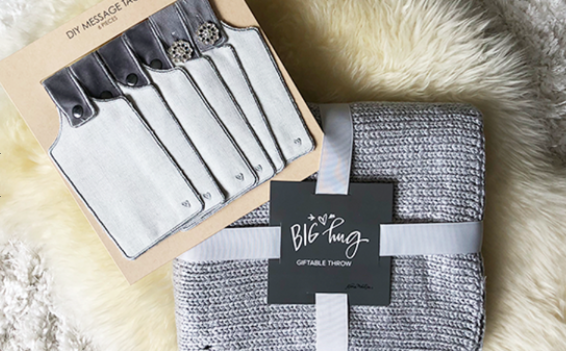 If you are looking for a great gift for a teen who is off to college or one who just needs little extra love this holiday season, Because Love has you covered with their Big Hug patented knit lap blanket. A luxurious grey knit with glittering metallic thread includes 31 knit holes for you to attach personal messages. Use the six starter tags that are provided, and you can purchase more if needed. At 28″x40″, it is the perfect size to fold up and fit in a purse, bag, or to carry along on their journey. The possibilities and messages of love, affirmation and inspiration that could be included are endless.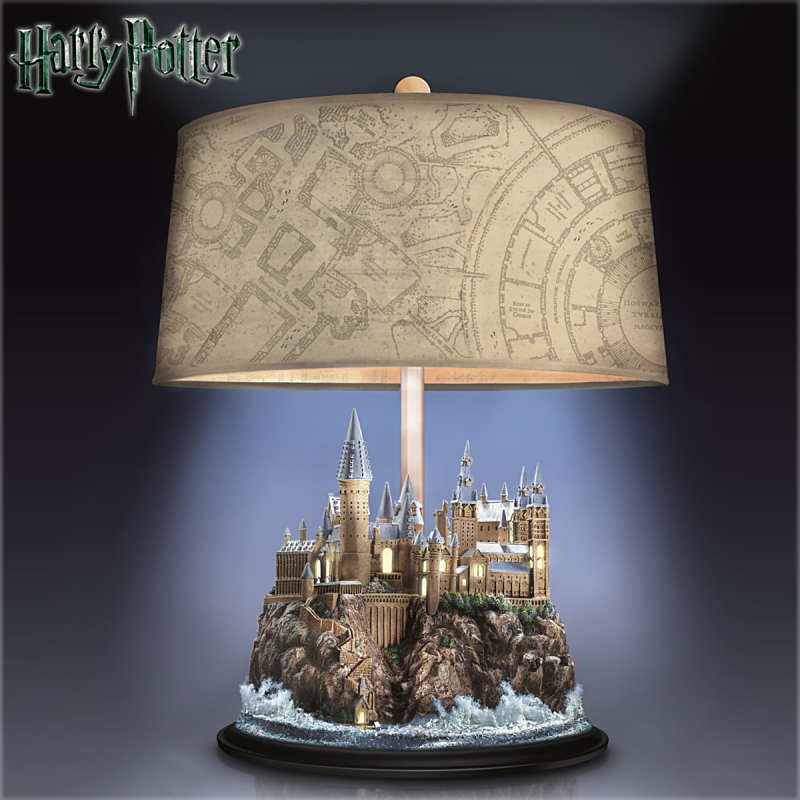 This gorgeous Harry Potter Hogwarts Table Lamp is an officially licensed, hand-painted replica that lights up in three different ways. With an intricately painted Hogwarts castle that includes every detail from the boathouse at the lake to the top of the Astronomy tower, this lamp is topped by a handsome barrel shade in a neutral tone. When lit up, the shade shows off The Marauder's Map, a classic Harry Potter favorite.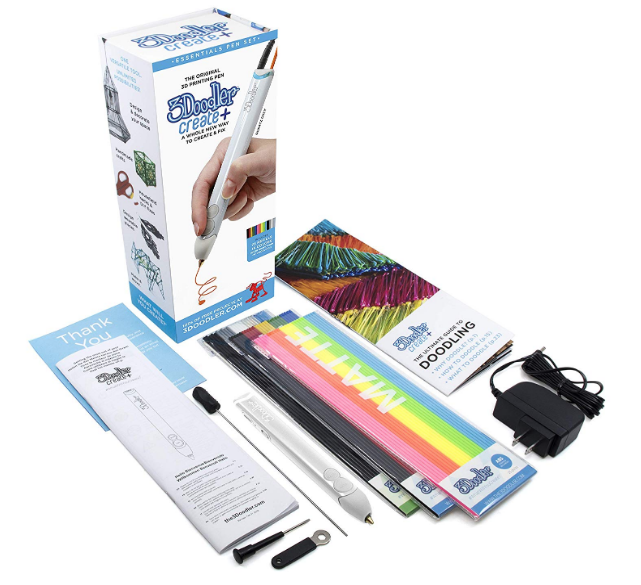 The world is your canvas!  Now with dual drive, the new Create+ 3D printing pen is completely re-engineered which means it will give you an ultra smooth and enhanced Doodling experience.  The awesome improvements include: greater durability, reduced chances of nozzle clogging, and better speed control for doodling over big spaces or intricate details.  With over 70 colors at your fingertips in more than 3 different types of materials, the possibilities are endless.  Kids love to create, so give them the tools to get them started!  Decorate, fix, or create a hack, the possibilities are endless.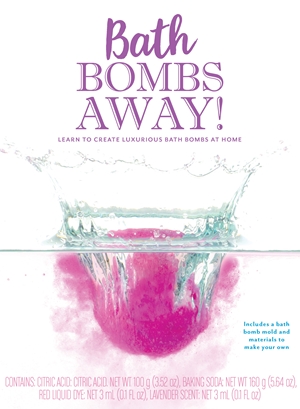 Let them explore their creative side with a Quarto Knows Bath Bombs Away! craft kit set. This kit includes everything you need to make 15 bath bombs and shower steamers. Of course, then you get to enjoy using the bath bombs so it's like two gifts in one. It includes recipes for 12 types of bath bombs (practical ones like 'squeaky clean bomb' and super fun ones like mermaid bomb!) as well as a recipe for shower steamers.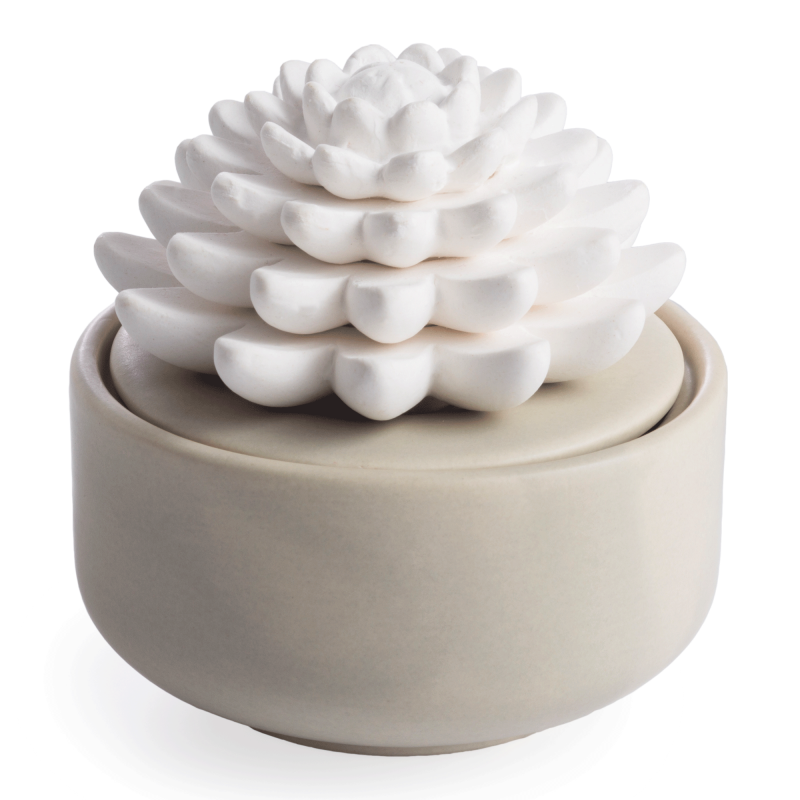 Airomé specializes in essential oil products. They have a large inventory of essential oil diffusers as well as pure essential oils, and oil blends. The Succulent Porcelain Diffuser is a convenient and low maintenance way to enjoy aromatherapy. The ceramic base can be filled with pure essential oils or with oil and water to make the fragrance last even longer. The Succulent Porcelain Diffuser comes with a 15 ml bottle of 100% pure, therapeutic-grade Peppermint Essential Oil. To learn more about Airomé, read Laurie's full review.

Lovepop cards are not your average cards! Does your teen love Star Wars? There are tons of awesome options from Lovepop that are sure to be a hit. If Star Wars isn't your teen's thing, there are also Disney, Marvel, Jurassic World, Game of Thrones and many other options. The cards measure five inches wide by seven inches tall. All Lovepop cards come complete with a blank envelope and the Lovepop Note, a little note card that you can personalize, that slides out.

Bigger than life, the Buzz Bee Toys Mutator offers unparalleled versatility that allows users to expand the barrel, transform the blaster for distance or accuracy, and blast away!  Once you've selected your distance, allowing you to blast up to 100 feet, aim, shoot, and watch your PrecisePro accuracy darts fly.  This fun set includes the blaster, 10 long distance darts, 10 PrecisePro darts, two 10 count clips, and a removable stock.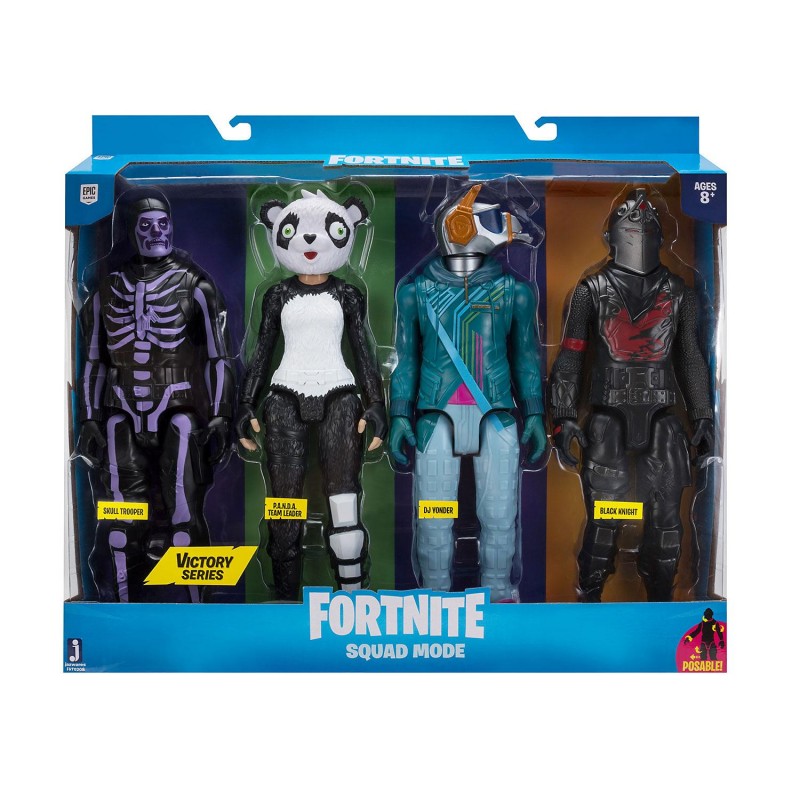 We all know teens who are obsessed with Fortnite. I have five nephews ranging from 9 to 14 and they could all sit and talk about Fortnite for hours! They sat around doing just that most of our Labor day family party, in fact. For around $30 you can get a Fortnite Figure Set from Costco that includes a four-set of 12-inch Fornite figures. They are posable making them fun for play, collecting or display.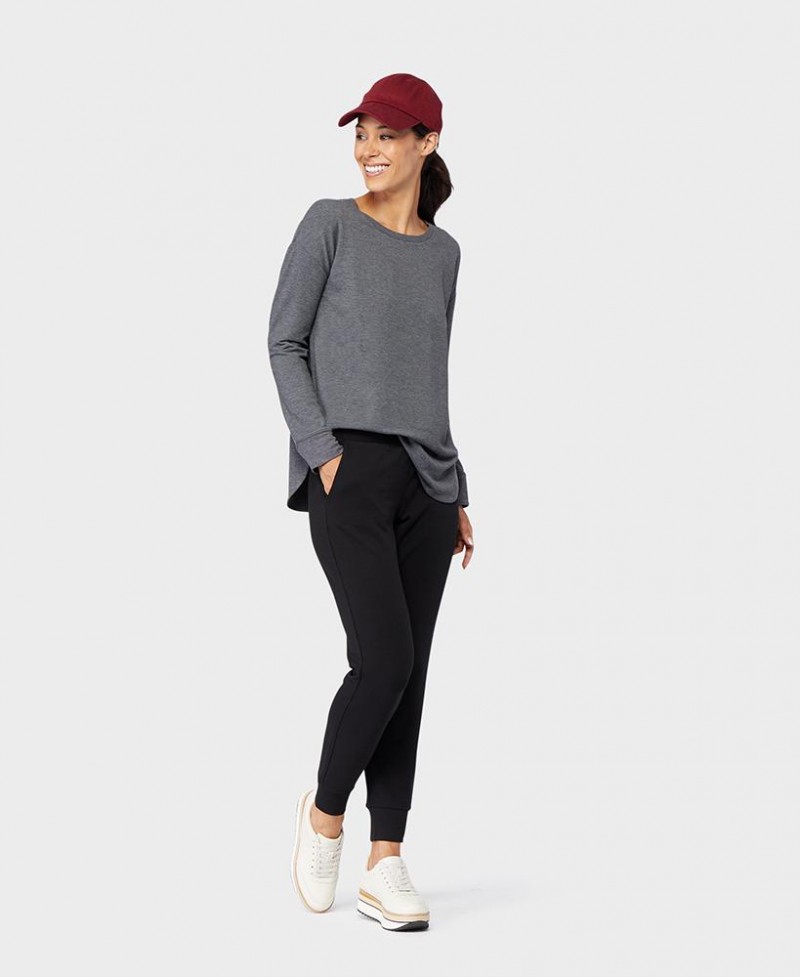 32 Degrees has a line of activewear made with technologically advanced fabrics to deliver all-day comfort. The Women's Cozy Fleece Drawstring Sweatpants are made with midweight knit material that keeps you warm without overheating. The material is soft, stretchable, and breathable. Women's Cozy Fleece Drawstring Sweatpants are semi-fitted, have side pockets, and bottom leg cuffs. They are available in four colors. To learn more about 32 Degrees, read Laurie's full review.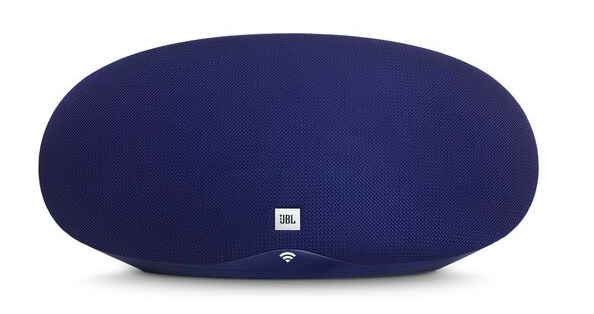 There are very few teens who don't love music. The JBL Playlist is a Google-Cast enabled speaker that uses Wi-Fi to enable users instantly cast music from their favorite music app, radio, or podcast to the speaker using their smart device. The cast button on each of these streaming services means music can be controlled from a smartphone without interruptions from texts and phone calls. The JBL Playlist has the ability to connect to other JBL Google-enabled speakers, creating a JBL ecosystem of sound. Speakers can be controlled from anywhere in the house using on their device(s) – iPhone®, iPad®, Android™ phone or tablet, Mac® or Windows® laptop, or Chromebook.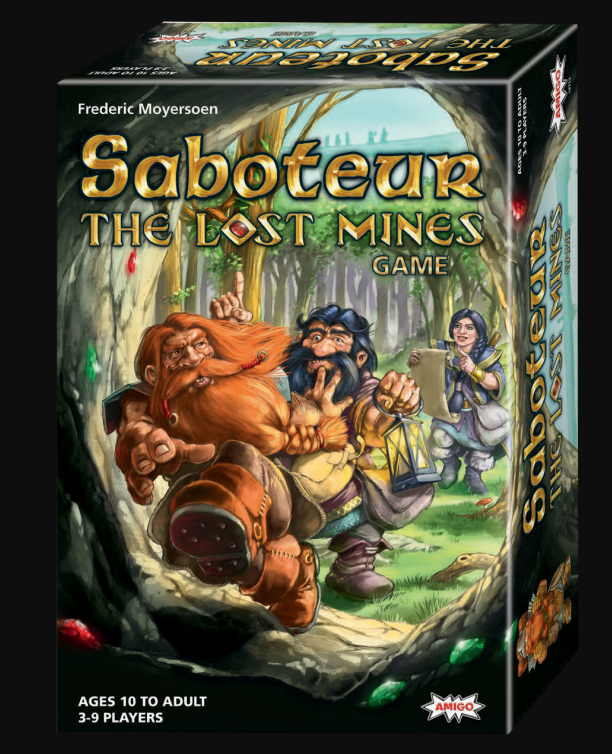 The first-ever Saboteur board game is waiting for you to play!  In the far reaches of the forest there are old, long-forgotten mines brimming with gold, silver, and gemstones that are ripe for the taking.  So now is the time to gather your dwarf clan and start building a path to these loaded mines.  But beware, one of the mines is actually guarded by a dragon!  Not to mention, the forest paths are filled with trolls, traps, and other obstacles.  So you will need to work together to overcome the trials!  But wait, the biggest threats may just come from within — your team's unknown saboteur works for the other team, and the selfish dwarves are only out for themselves.
Catrice Mistletoe Kisses holiday set of lip gloss. This four-set of glosses give you lips that look plumper and fuller. All four shades are lighter in color so you can give these to someone who may be uncomfortable with colors that are 'too bold'. They'll give a gorgeous high gloss shine without being sticky. All ingredients used are vegan and practices used are cruelty-free. Great size to put in a stocking!
Buy it: CatriceCosmetics.com.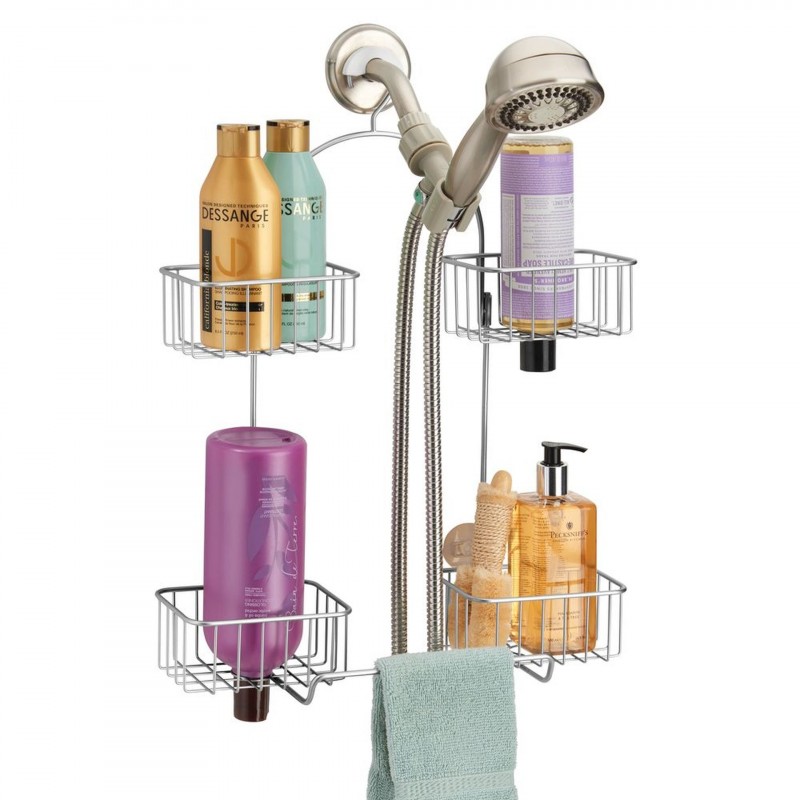 M Design Home Decor has a large collection of home decor, storage, and organizational products. The Metal Bathroom Tub/Shower Caddy keeps your shower essentials close at hand. It has space to store an assortment of products in multiple shapes and sizes. The top baskets have room for large bottles of hair care products while the bottom shelves could hold skincare, shaving supplies, body scrubs and more.  The Metal Bathroom Tub/Shower Caddy is available in eight different colors. To learn more about M design Home Decor, read Laurie's full review.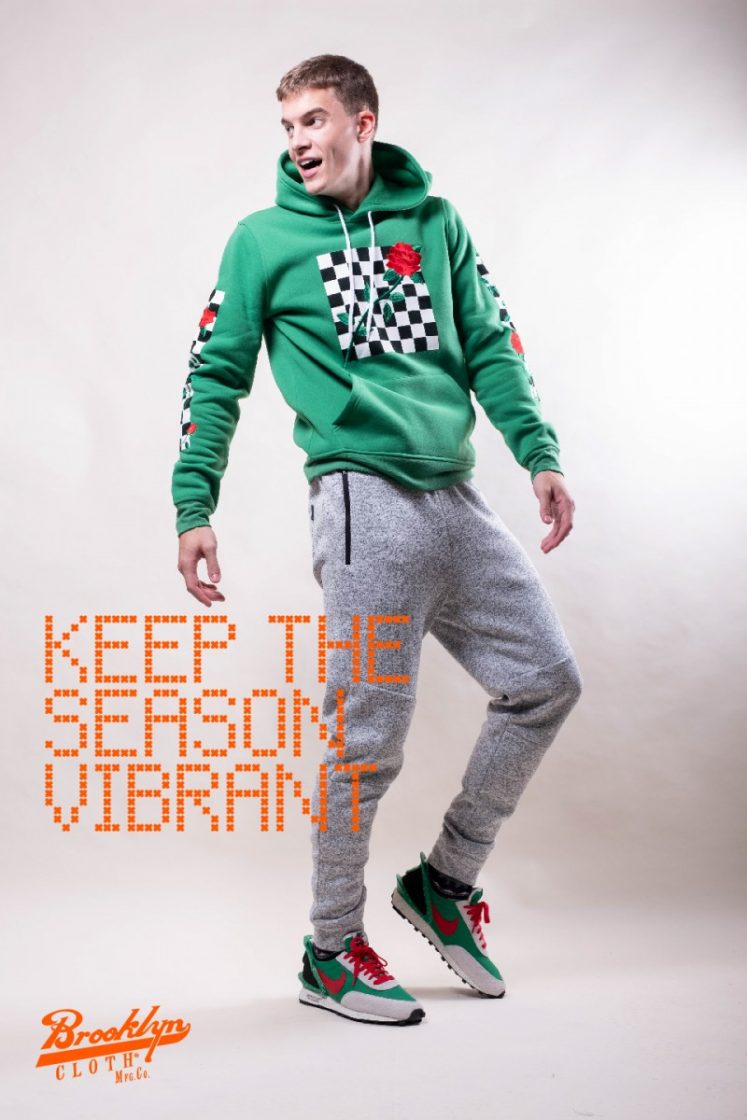 Teen boys can be so hard to buy for! A pair of comfortable joggers from Brooklyn Cloth are sure to bring a smile to his face! Other fun options are available in Brooklyn Cloth's Sherpa Collection: updated Denim Trucker jackets in both dark and light wash, updated 90s fleece jackets and Cozy Sherpa Hoodies. Brooklyn Cloth was established in 2011 and is a leader in on-trend apparel that enables their customers to express their individuality.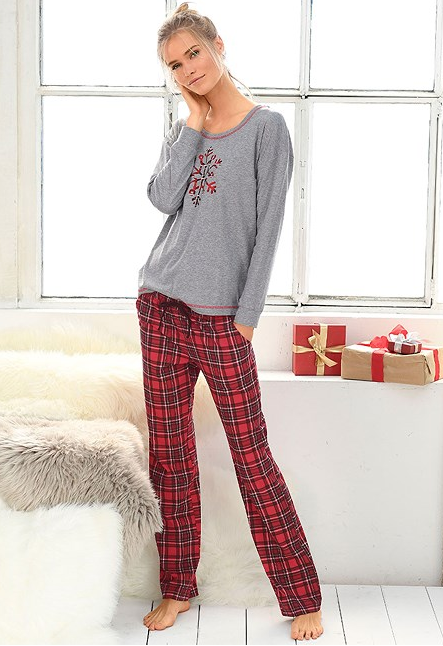 Just because it's bedtime doesn't mean you can't celebrate the season!  This adorable LASCANA Winter Print Pajama Set means you can be comfortable, spread cheer, and look great!  This pajama set will quickly become a favorite for the entire winter.   The long sleeve top features a rounded neckline and sweet snowflake front print.  The pants are super soft and offer an elastic drawstring waistband so you can adjust to the perfect fit.  And who doesn't love pockets!?  They also feature side pockets!  This machine washable set is definitely a must have.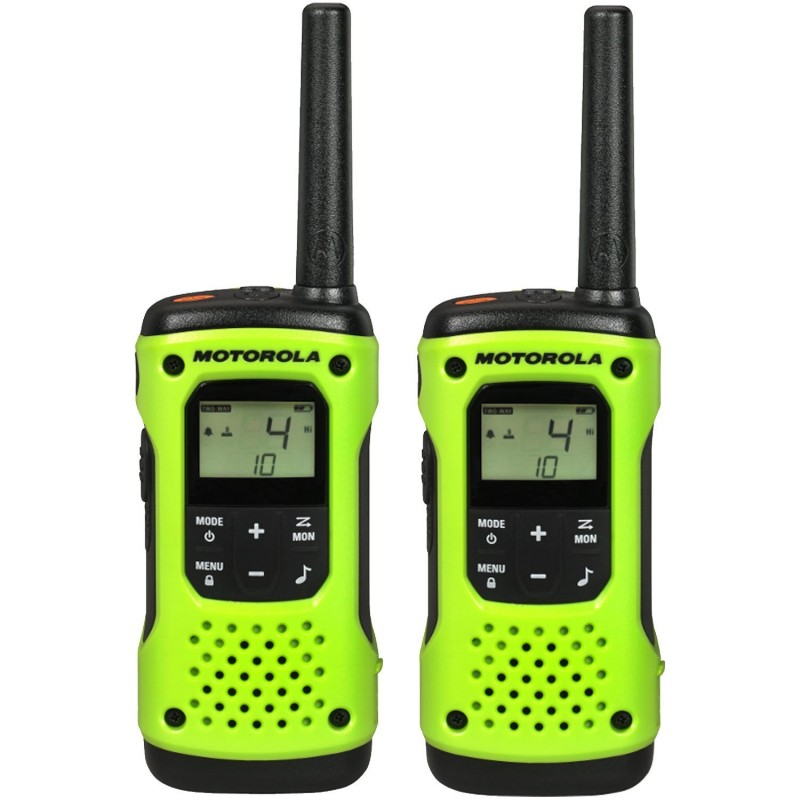 If you have a teen in your life who spends a lot of time outdoors in any capacity, that's awesome – but might also cause some anxiety! What if they get hurt out there? The Motorola T600 two-way radios would make a great gift to provide peace of mind. These are waterproof, will float in water, have up to a 35 mile range, and up to a 23 hour battery life. You can get weather channels for weather alerts, there is a "VibraCall" vibrate option to keep quiet as needed, and a flashlight feature. These radios are great for any outdoor activity and will add peace of mind by keeping you connected when on outdoor adventures.
Learn more: Motorola feature & giveaway.
Buy it: Amazon.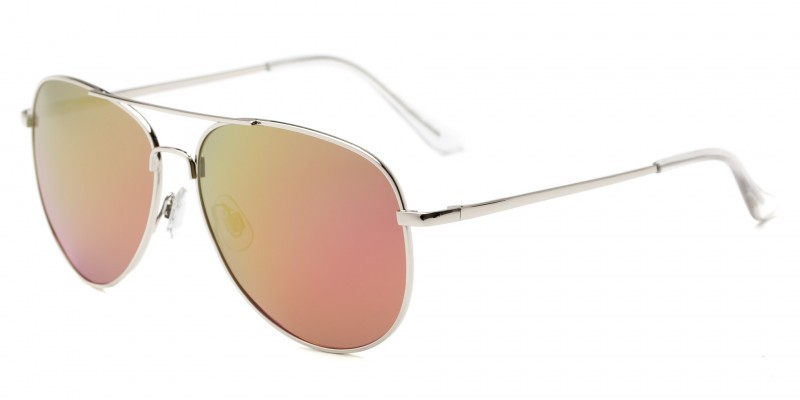 Sunglass Warehouse offers customers fashionable sunglasses at affordable prices. The Amazon Polarized Aviator Sunglasses are both fun and functional. They have metal frames, pink/yellow mirrored lenses, and spring hinges. The lenses provide 99% UVA/UVB sun protection. The Amazon Polarized Aviator Sunglasses are available in gold or silver frames.
For a gift that will wow, the Loog Pro Electric Guitar and Amp will have kids jamming in no time.  Featuring a slim 3-string neck and accompanying app, the Loog Pro Electric guitar will get you playing songs -not just scales or exercises- right from day one.  With Loog, kids and beginners are playing, learning and having fun from the very beginning, acquiring skills that stay with them forever.
Buy It:  LoogGuitars.com or Amazon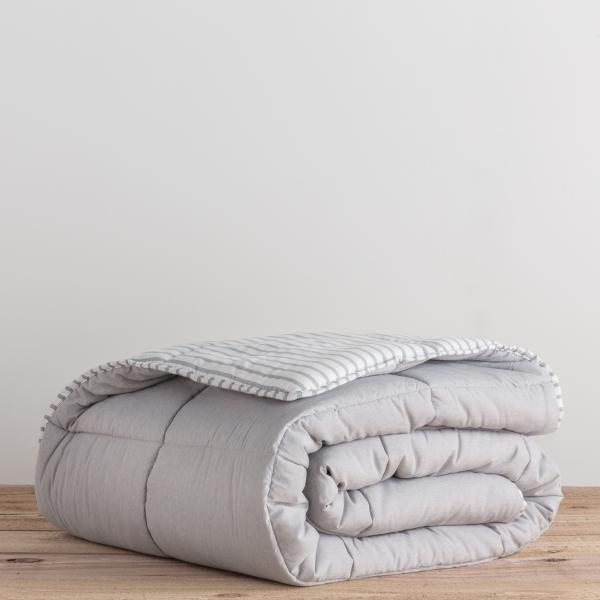 Brookside Home Designs specializes in bedding. They have everything from bed frames to headboards, toppers, sheet sets, and comforters. The Brookside Chambray Comforter is cute and comfy! It has chambray stripes on one side and solid backing on the other side. The comforter shell is made with soft microfiber material and has a hypoallergenic filling. The Brookside Chambray Comforter is available in two colors and multiple sizes. To learn more about Brookside Home Designs, read Laurie's full review.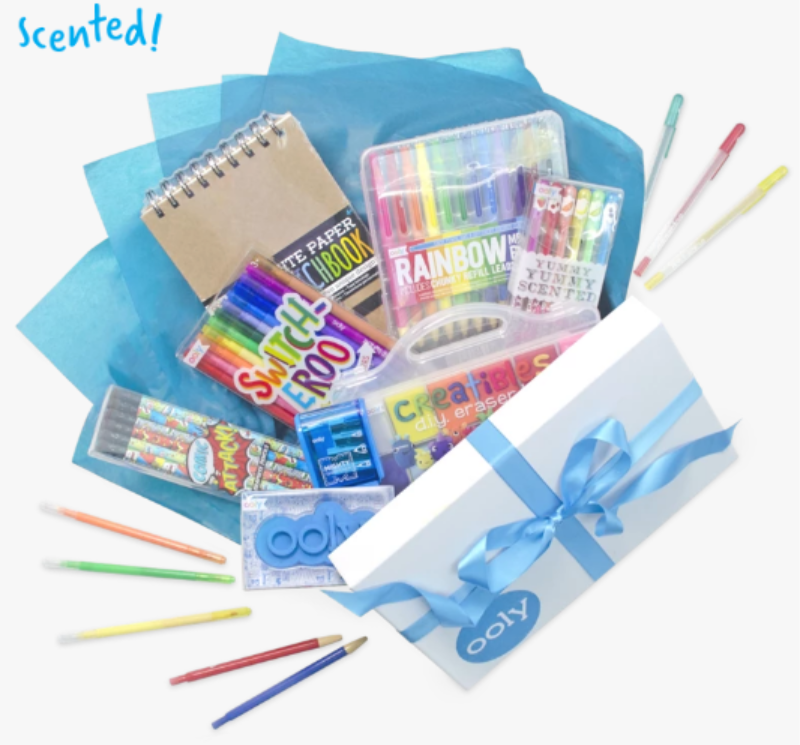 For the extra creative kids in your life, there's this extra large writing and art gift set.   Perfectly chosen and developed into a bundle made for kids who enjoy creative writing, art, and extra fun school supplies. It's a great way for kids to get encouraged to discover their creative side.  Bring more color into the life of your teens and give them the chance to write, draw and create with Comic Attack No. 2 Pencils, Yummy Yummy Scented Glitter Gel Pens, Rainbow Mechanical Colored Pencils, Switch-eroo Color Changing Markers and a DIY Cover White Paper Sketchbook.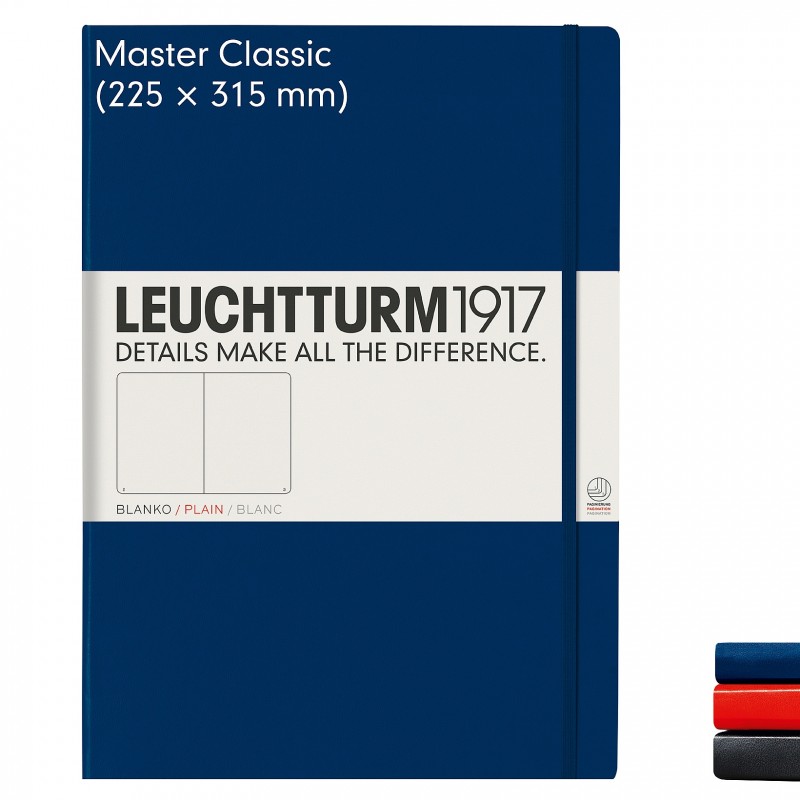 Leuchtturm1917 is a wonderful resource for all of your notebooks and planner needs. Their Master Classic notebook is perfect for bullet journaling, story writing, sketching and more. Select between red, navy, and black covers and 4 rulings (ruled, squared, dotted or plain).  The Master Classic notebook has  a durable hardcover and 233 non-bleeding acid-free pages. It has an expandable pocket, blank table of contents, numbered pages, page marker, and an elastic enclosure band. The Master Classic notebook is 8 3/4 x 12 1/2 inch in size.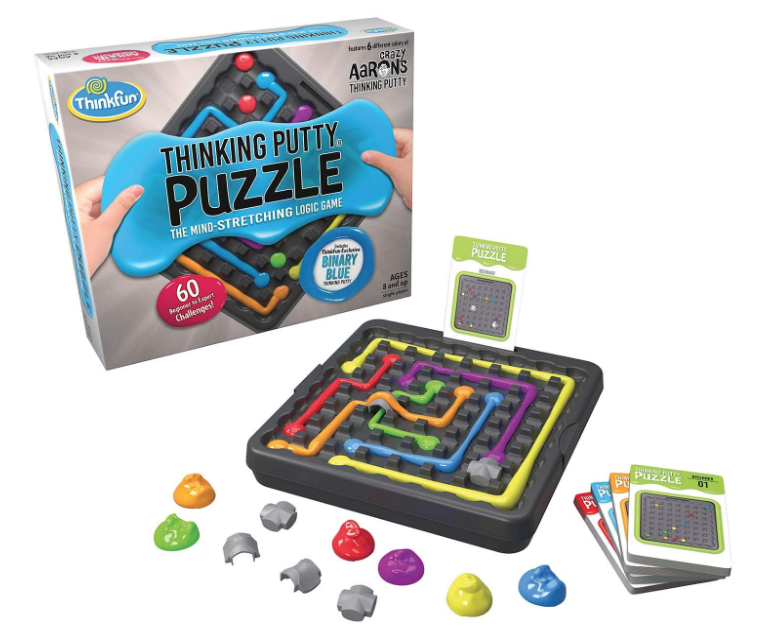 Get ready to stretch your mind with this unique logic puzzle featuring Crazy Aaron's Thinking Putty.  Each of the 60 beginner-to-expert level challenges will put your spatial reasoning skills to the test as you attempt to connect the dots for all 6 Thinking Putty colors on the Puzzle Grid.  But wait!  The paths can't intersect which means you will need to stretch and pull each color along different pathways, over bridges, and around blockers to succeed and complete your challenge.  The game includes 6 different Thinking Putty colors – featuring Binary Blue, a ThinkFun Exclusive!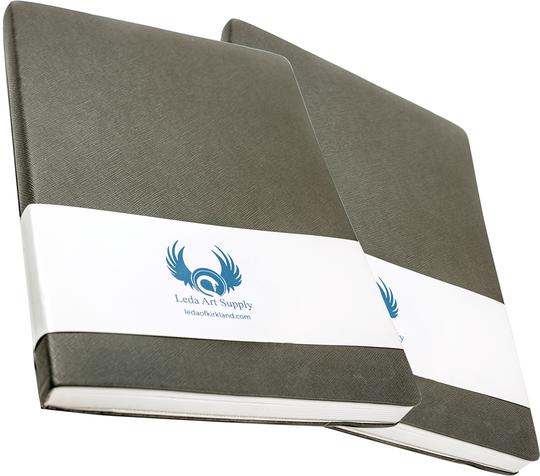 Leda Art Supply offers customers an assortment of sketchbooks and drawing supplies. They have tools for beginning artists as well as those with more experience. No matter what your skill level, sketchbooks are a great thing to have. The Leda Art Supply Large Sketchbook works well with pencil, ink, pen, pastel, and charcoal. It is 7 x 10 inches in size. The Large Sketchbook has an all-weather cover, 160 pages of high-quality smooth paper, a back storage pocket and an elastic security strap.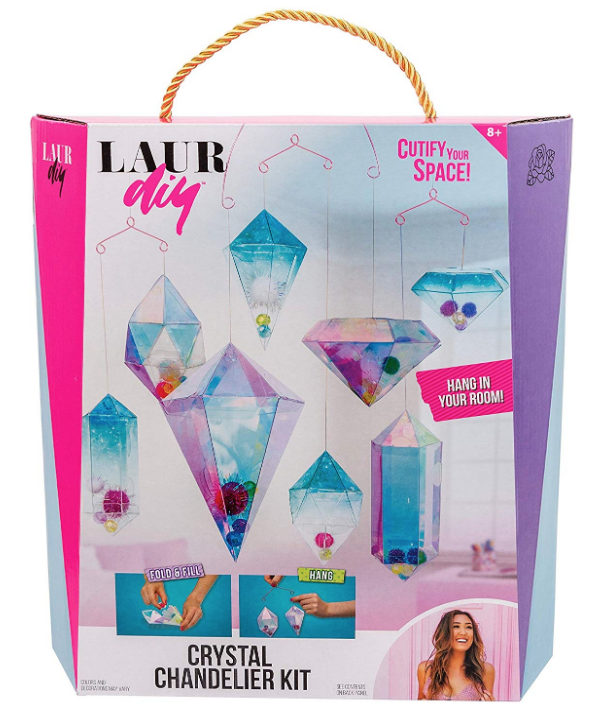 For the crafty kids in your life, this LaurDIY crystal chandelier kit is a great choice!  At-home designers can fold eight shapes to construct the hanging "crystals".  Then, just decorate them with pom poms and beads however you'd like.  Finally, connect the crystals to form an incredible, iridescent, chandelier.  This comprehensive kit includes 8 crystal shapes, 5 hangers, 40 pom poms, 32 iridescent beads, nylon string, a clip and connecting link, and an easy-to-follow guide with step-by-step instructions and images. Do-it-yourselfers of all ages will love how they can shine some light on their style with this crystal chandelier kit.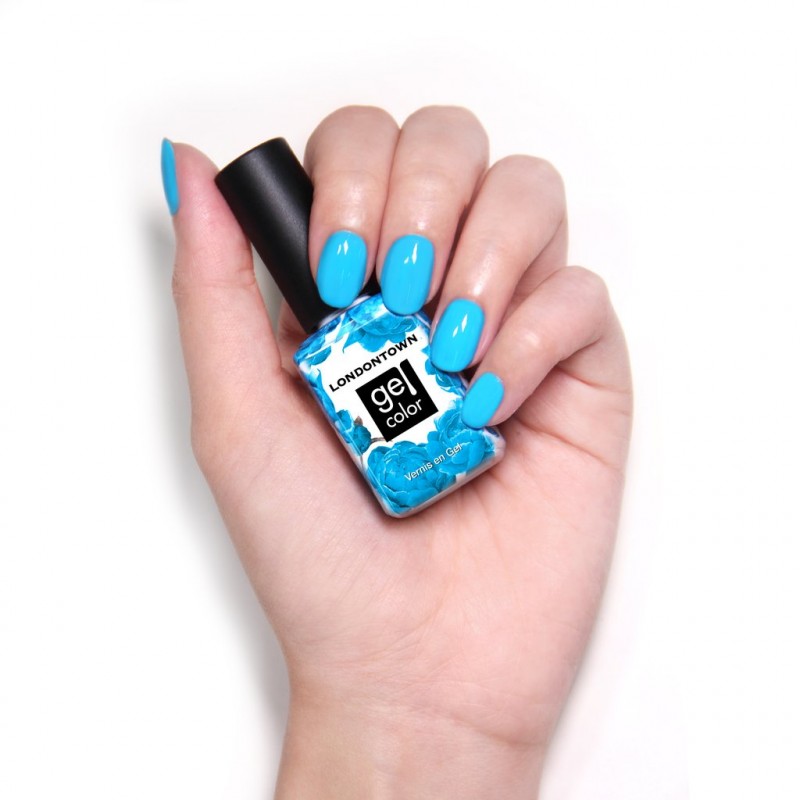 Londontown USA offers customers a line of high-quality nail care products. Their Gel Colors have a 100% pure gel formula. It is free from solvents, toxins, and odors. Londontown USA Gel Colors have long-lasting wear without color fading. They have dozens of Gel Colors for you to choose from. Can't decide? Londontown USA also has Gift Sets available. To learn more about Londontown USA, read Laurie's full review.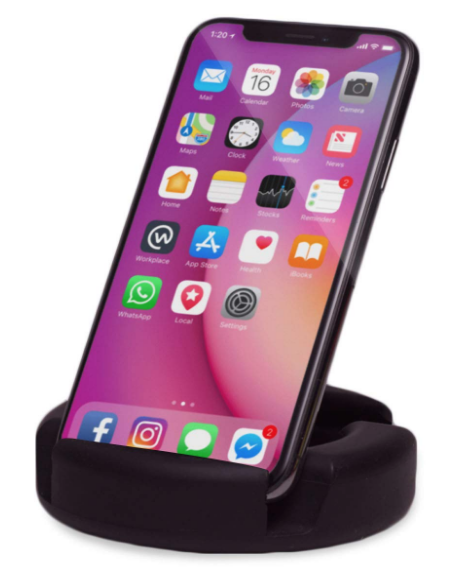 Looking for a tough universal stand for smartphones and tablets?  The GoDonut is a perfect choice for wherever you go.  Small and compact, yet strong and durable, use whenever you want to make your device hands-free for watching YouTube or TV, having video chats, or even just reading and scrolling.  Designed to hold a variety of smartphones, tablets, and kindles.  The high quality material construction is safe for all users, pets, and is virtually indestructible.  Plus, the GoDonut is available in a variety of colors to fit every personality and preference.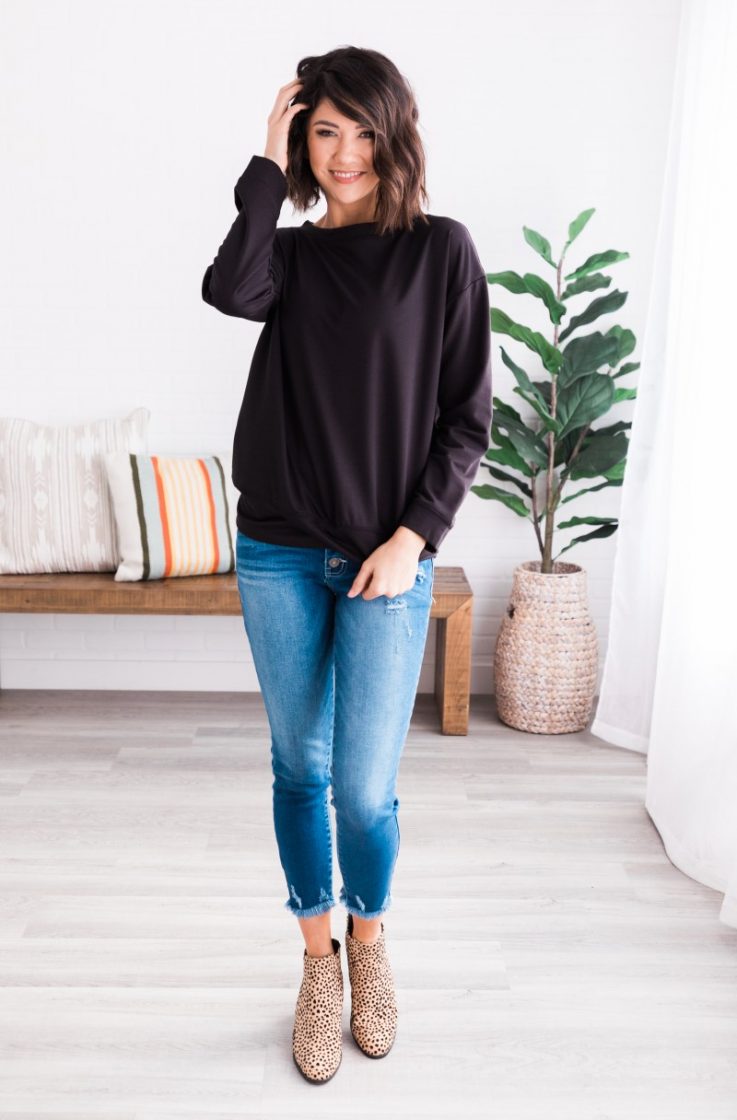 Liam And Company is a great boutique for women's clothing, shoes, and accessories. They have tops, bottoms, dresses, outwear, and curvy clothing. My absolute favorite top from Liam And Company is the Caley Tulip Hem Top. The Caley Tulip Hem Top is an oversized, very soft, long sleeve breathable top. It is made with 95% Polyester 5% Rayon. You can choose from four colors and sizes that range from S to XL. To learn more about Liam And Company, read Laurie's full review.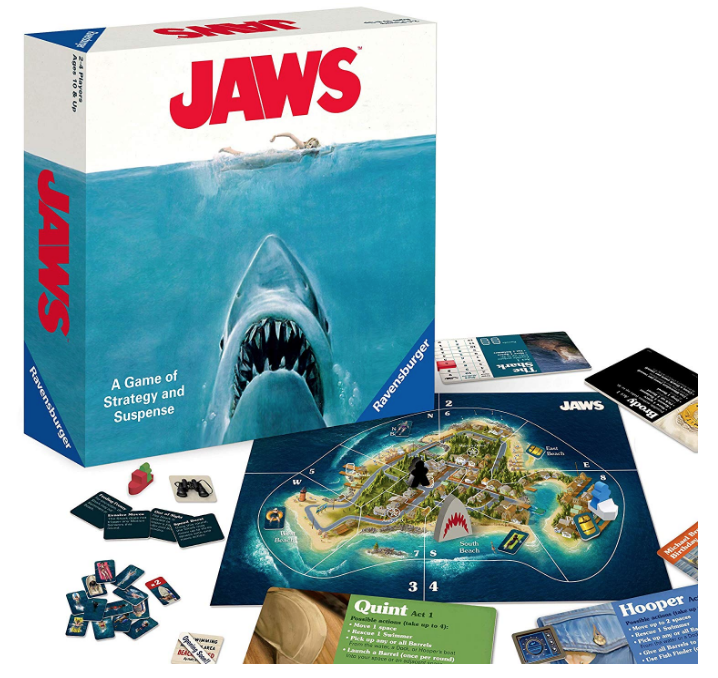 We are probably all familiar with the movie, right?  Well, now you can experience JAWS as a suspenseful tabletop strategy game!  One player menaces the island of Amity as the three-ton great white while the other players go on the hunt as Brody, Hooper, and Quint.  Two thrilling phases of gameplay capture the edge-of-your-seat excitement of the classic movie.  Each and every game will be different as the results of Act 1 will affect Act 2 either in the crews favor or the shark. This is a 60 minute game geared for 2-4 players.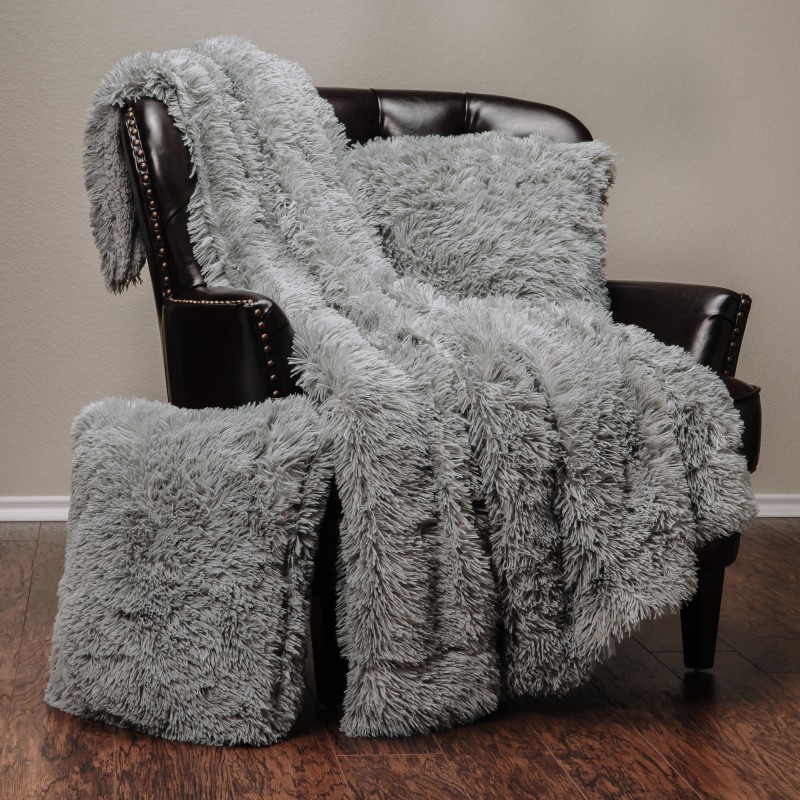 Chanasya has a fun collection of throw blankets, pillows, and rugs perfect for a teenager's bedroom. The Solid Long Fur TPC Combo includes a 65″x50″ throw blanket and two 18″X18″ pillow covers. Both the blanket and pillow covers are made with 100% microfiber polyester. The front of the blanket is soft faux fur and back is a fluffy soft sherpa. Solid Long Fur TPC Combo is available in 9 color options.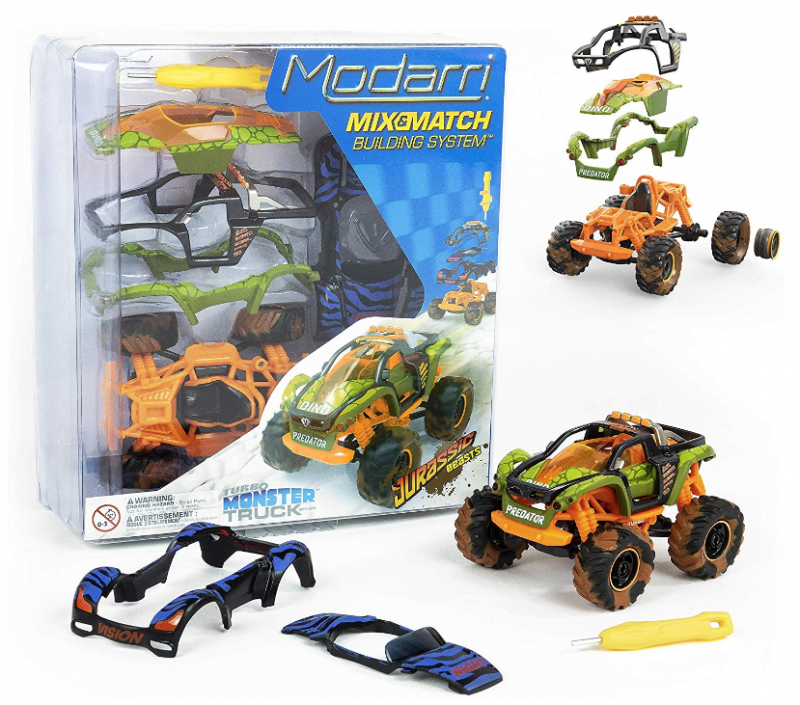 Get ready to RUMBLE with the brand new Modarri Monster Truck line! The Modarri M1 Jurassic Beasts set is taking 4x4ing to an all new PRIMAL LEVEL!  Included with this set is 14 Mix and Match pieces: 4 tires, 4 rims, 2 fenders, 2 hoods, 1 frame, 1 Monster Chassis, and 1 hex screwdriver for assembly.  Modarri offers you the "Ultimate Toy Car experience" that is enjoyed by all ages.  They are EASY enough for youngsters to build a car on their own, DURABLE enough to handle outdoor play (heavy-duty plastic, strong connections), and cool enough that even adults love. Mix and match with other Modarri sets.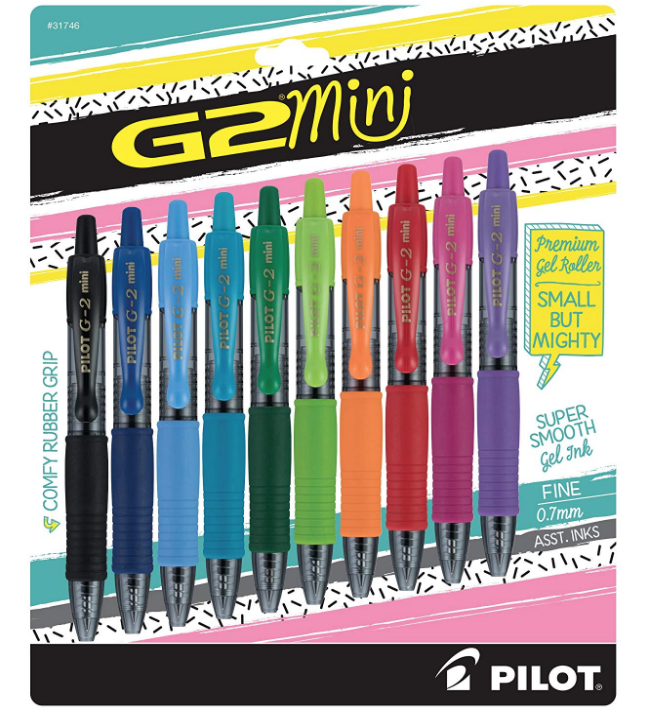 The perfect go anywhere pens, PILOT G2 mini retractable gel ink rolling ball pens feature a compact design that fits perfectly in purses, date books, briefcases, pockets, backpacks – virtually anywhere!  Teens love to experience the dynamic gel ink formula that's smooth writing and smear-proof with a fine point. These pens are retractable so users don't have to worry about losing a cap, which is perfect for busy teenagers. With a contoured rubber grip for writing comfort, the PILOT G2 mini appeals to everyone who writes.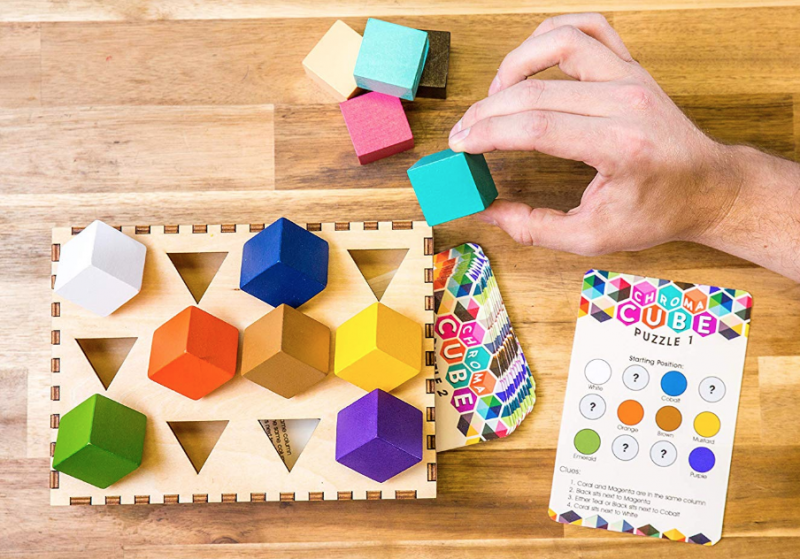 The 12 wooden cubes sure do look innocent enough while sitting in their tray.   But try figuring out what cube belongs in which spot can become quite the challenge. Try to decipher the cryptic cubes on any of the 25 puzzle cards that accompany this set to determine how the colors should be arranged. If you're stumped, don't worry!  You'll find the answers to each puzzle on the back of the card.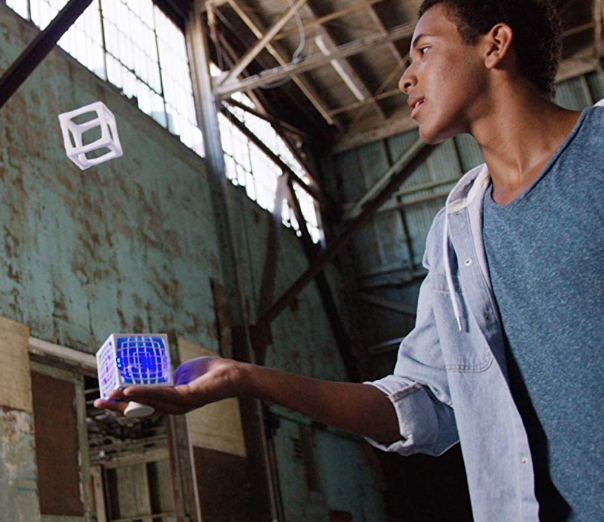 It's your turn to be a Squaire Master!  The Far Out Squaire is an amazingly fun new skill game that you can learn to master!  This gravity-defying game allows you to learn and perform tricks that will amaze.  All ages will enjoy keeping the squaire in the air, playing catch by passing back and forth with a friend, or even challenging each other to competitive "squaire-offs".  Elevate your collection of games with the addition of the far out squaire.  It's the newest trend taking social media by storm!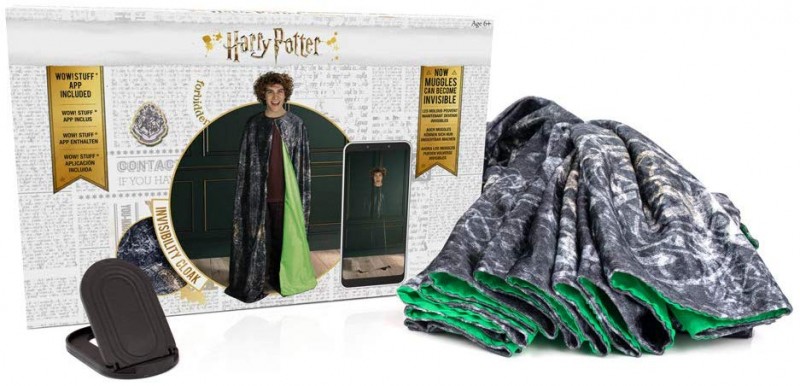 Ever imagine what it's like to wear an invisibility cloak like Harry Potter in the movies? Imagine no more! This official Warner Bros. Invisibility Cloak Costume perfectly replicate's the original cloak's magical effects! Simply download the WOW! Stuff app on an Android or iOS device, and play around with the different scenes while making yourself disappear. Save the photos or videos on your device to share with others and play back.
Need even more teen gift ideas? Check out our teen gift guides from past years!
2015 gift guide for teen girls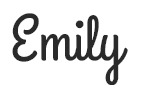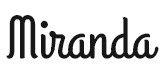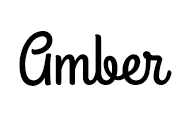 Hi there! I am Emily Evert, the owner of Emily Reviews. I am 28 and live in a small town in Michigan with my boyfriend Ryan and our two pugs. I have a large family and I adore my nieces and nephews. I love reading memoirs, and learning about child development and psychology. I love watching The Game of Thrones, Teen Mom, Sister Wives and Veep. I like listening to Jason Isbell, John Prine, and other alt-country or Americana music. I created Emily Reviews as a creative outlet to share my life and the products that I love with others.
This post currently has 11 responses.