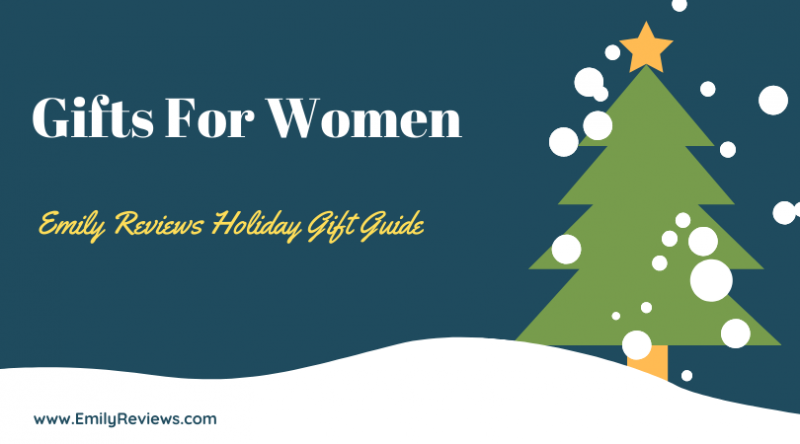 Emily Reviews writers were sent products in exchange for inclusion in our gift guide. All opinions are our own. There are affiliate links in this post.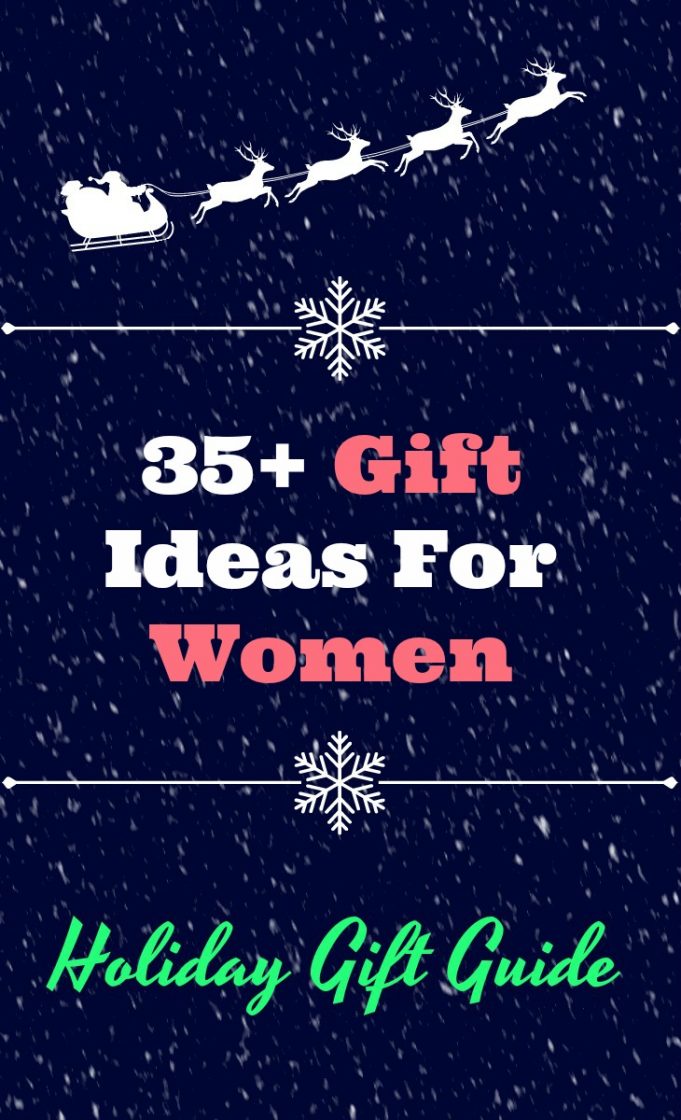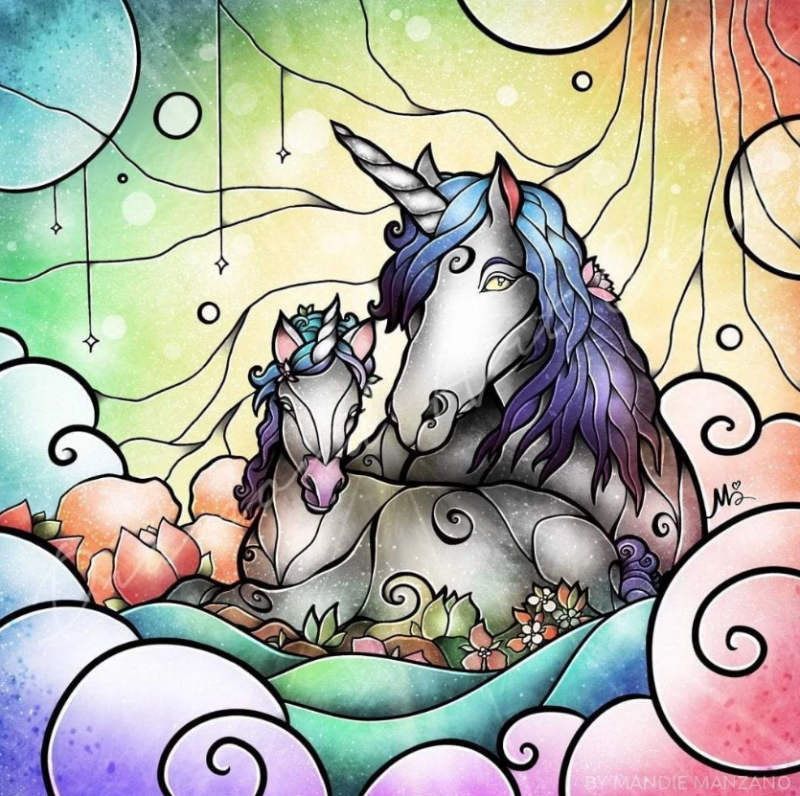 The newest craze in arts and crafts is here, diamond painting!  This is an easy, enjoyable, and relaxing activity for crafters of all ages. Diamond painting uses tiny diamond-like resin rhinestones, which you apply to our richly pigmented canvas paintings. The results are a visually dazzling, mosaic diamond artworks that sparkle, shimmer, and shine! Diamond Art Club™ seeks to create experiences that transcend the ordinary by manufacturing the highest quality diamond painting kits on the market.  And this Magical Mama is a gorgeous option for mystical fans.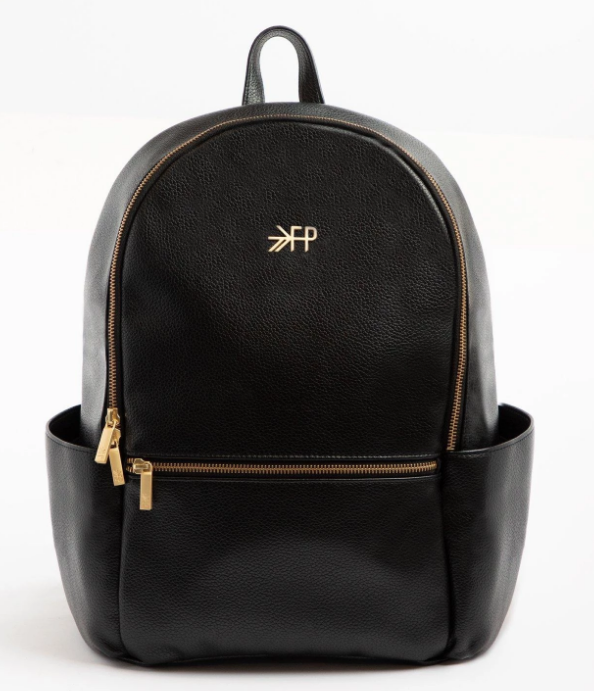 If you want something bigger and better than ever, the Ebony Classic City Pack is it!  Perfect for keeping your life stylish and functional, this diaper bag is for Y-O-U.  Made from Freshly Picked's super lightweight, durable, and wipeable vegan leather, you will love thatThe City Pack comes complete with even more storage space than before!  Now you can fit everything a mom on the go needs, plus a 15″ laptop!   Features padded shoulder straps for added comfort and a double zipper main compartment.  Plus, metal hardware and a plated FP logo on the front are set off beautifully by the Ebony colored leather.  A must have you'll be using long after baby has grown!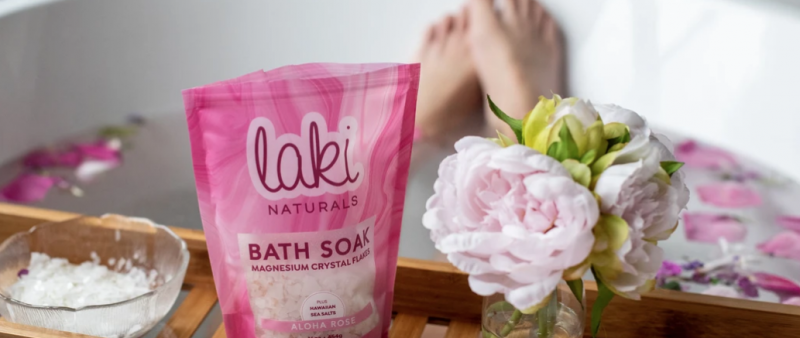 Laki Naturals is on a mission in this life.  And that's to help turn a daily beauty and wellness regimen into a detoxifying and restorative ritual.  So they have created their products to provide a unique combination of sea salts and magnesium.  Their bath soaks are infused with pure Hawaiian sea salts, which are sourced from the Hawaiian island of Molokai, filtered to remove impurities, and harvested with solar seal evaporators.  This helps to provide an end product of pure Hawaiian sea salts containing natural minerals and electrolytes.  So stuff those stockings with a bag of Laki Naturals Bath Soaks or Shower Fizzy to give the gift of healthy relaxation.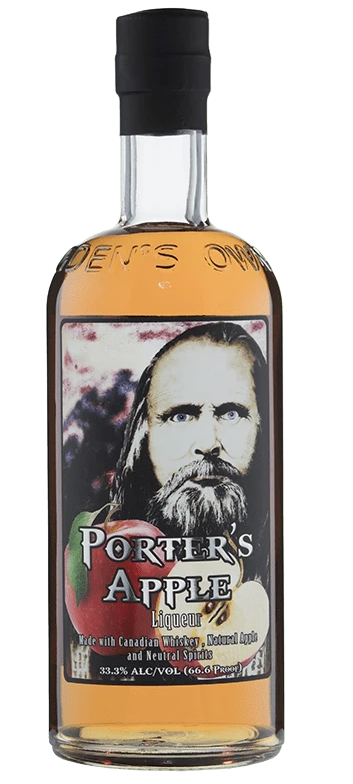 You will love how Porter's Apple combines the smoothness of Canadian whiskey with the sweetness of apple.  Then, you'll find it adds in the heat of natural cinnamon with just a hint of vanilla to create a refreshingly rich, well-balanced flavor. Sweet, but not sugary, and spicy, but not too hot, Porter's Apple captures the the passion of its namesake and the carefree spirit of the Old West. 'They say he was a murderer; If he was, he was the friend of Joseph Smith and Brigham Young and he was faithful to them, and to his covenants, and he has gone to Heaven and apostates can go to hell.' Joseph F. Smith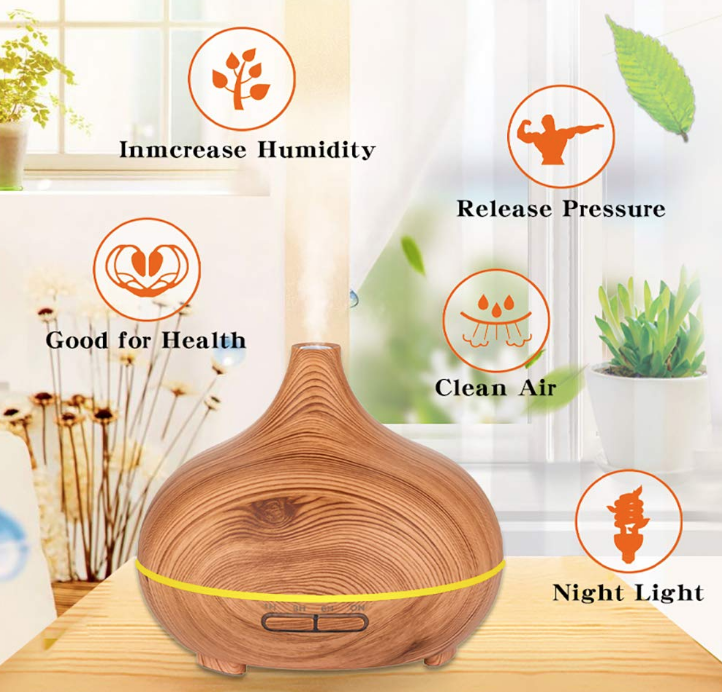 Everyone loves a great smelling room, especially women!  This newly designed Inmidas Essential Oil Diffuser can last for MAX 16 hours with a water tank capacity of 280ml.  The 7 color options can offer varying brightness and allow you to set your mood.  After turning on the LED light, select your favorite color and enjoy!  The timer can be set for 1 hour, 3 hours, 6 hours, or continuous.  This aroma diffuser uses ultrasonic technology and delivers super quiet operating. The humidifier produces a tiny and extremely smooth mist that has the capacity to moisten and soften your dry skin.  While it will automatically power off when water used up, which ensures safety.  A great essential oil diffuser option the women in your life are sure to love!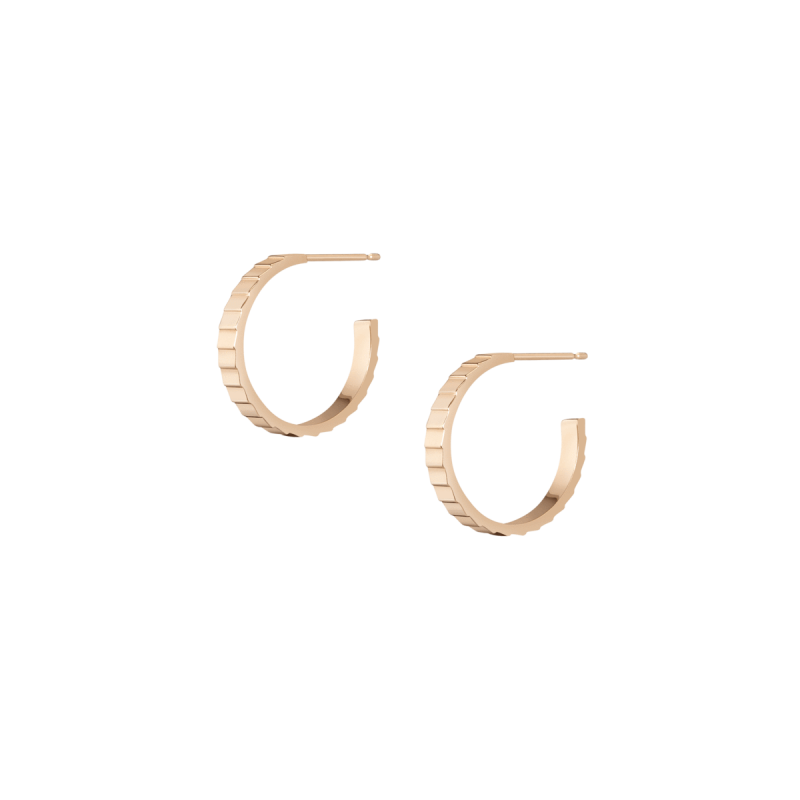 I don't think you can go wrong by buying a woman gold earrings. The Infinity Hoop earrings from AU-Rate are available in 14k or 18k gold. You can choose white, yellow or rose gold. I think these earrings are a great choice because they are a classic shape that won't fall out of fashion and that can be worn with most any outfit and look appropriate on a woman of any age. The texture on the hoops helps reflect light in a really gorgeous way. These earrings are handmade in NYC in a sustainable way. AU-Rate has very high standards for the jewelry they sell. They are 100% insured and have a lifetime guarantee.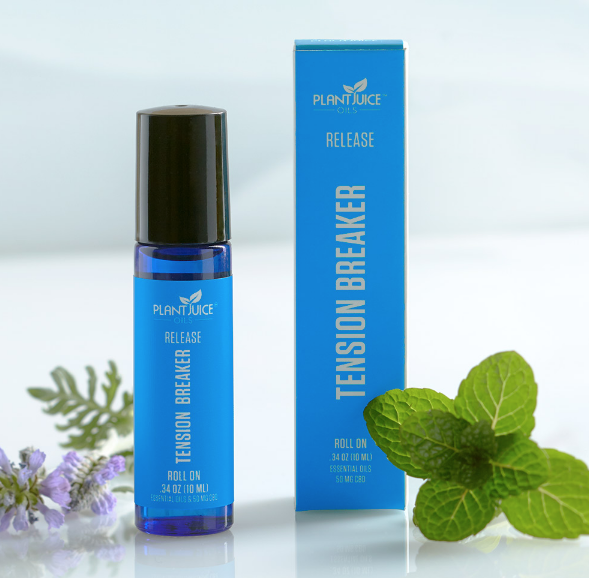 Get ready to release the tension throughout your head with this Tension Breaker Release Blend with 50mg CBD from Plant Juice Oils.  Featuring an opening blend of CBD, peppermint, wintergreen, lavender, and other amazing essential oils, the relief you feel will be amazing.  Simply apply to your temples, on the base of your neck and across your forehead to start experiencing all-natural relief.  (All Plant Juice Oils are free of synthetics, dyes, and perfumes.)
Buy It:  PlantJuiceOils.com
UPCOMING SALE: 50% off CBD/Essential 

Oil

 Rollers and Sprays on Cyber Monday.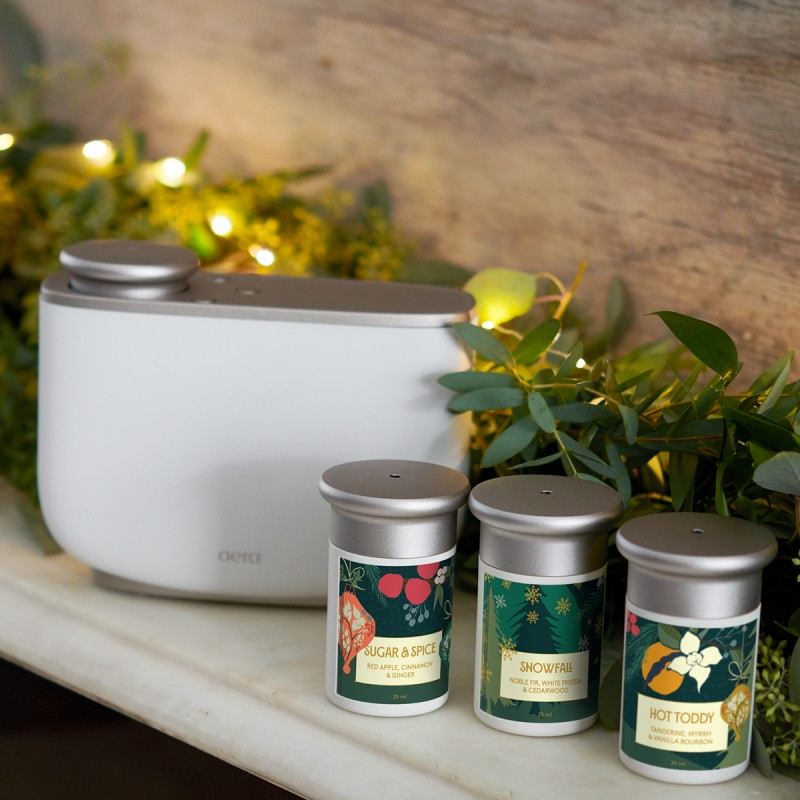 The Smart Diffuser from Aera® Home really amps up the diffuser game! This diffuser can be controlled via app or Amazon Alexa. It has 1-10 settings so you can adjust to the size of the room. It uses hypoallogenic scent technology so it is safe for your family and pets.  You can even schedule play times based on your daily schedule. The app can also monitor the life of the fragrance so you'll know if you are running low.
Buy it: AeraForHome.com.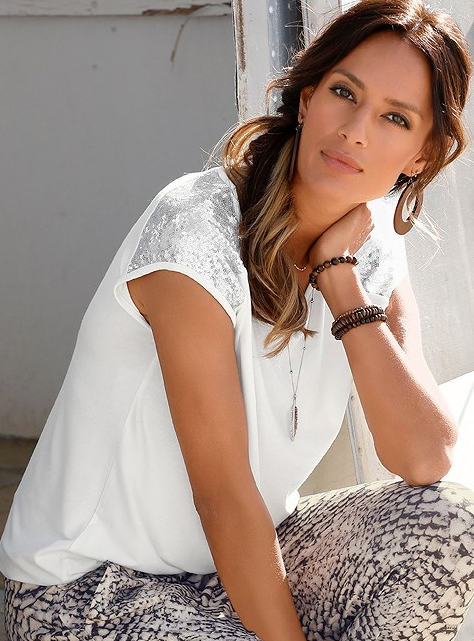 If you're looking for a simple style that will also stand out, this chic Sequin Detail Top is just the thing!  You are sure to shine bright and stand out with this sequin embellished top.  Soft and flowing, this shirt looks and feels great.  Featuring a crew neckline and capped sleeves, the decorative sequin inserts adorn the shoulders.  Buttery soft and ultra comfortable, this shirt will help you look your best and feel amazingly confident!  It's absolutely beautiful in person.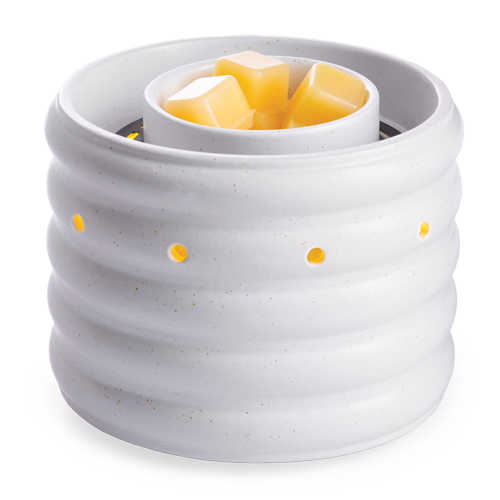 Candle Warmer Etc. specializes in home fragrance products. They have an extensive line of wax warmers and scented wax melts for you to choose from. The Farmhouse Illuminaire wax warmer is new to the Candle Warmer Etc. product line-up. The Farmhouse Illuminaire quickly warms the scented wax releasing the fragrance. A whisper-quiet fan helps circulate the scent throughout the room. The Farmhouse Illuminaire also has an LED light that gives off a relaxing glow. To learn more about Candle Warmer Etc., read Laurie's full review.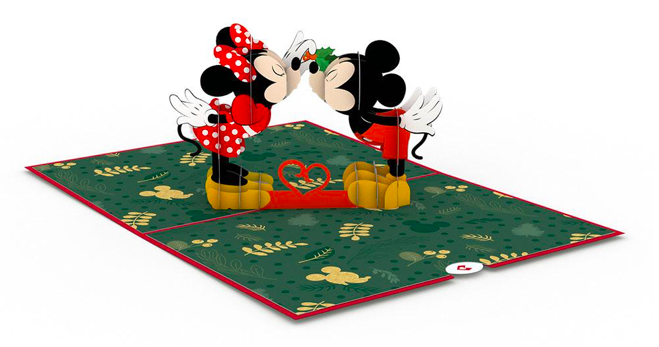 Lovepop cards are not your average cards! Impress the one you love with a stunning pop up card this holiday season. This Mickey & Minnie under the Mistletoe card would be great for any Disney fan. Invite your significant other to meet you under the mistletoe! The card measures five inches wide by seven inches tall. All Lovepop cards come complete with a blank envelope and the Lovepop Note, a little note card that you can personalize, that slides out.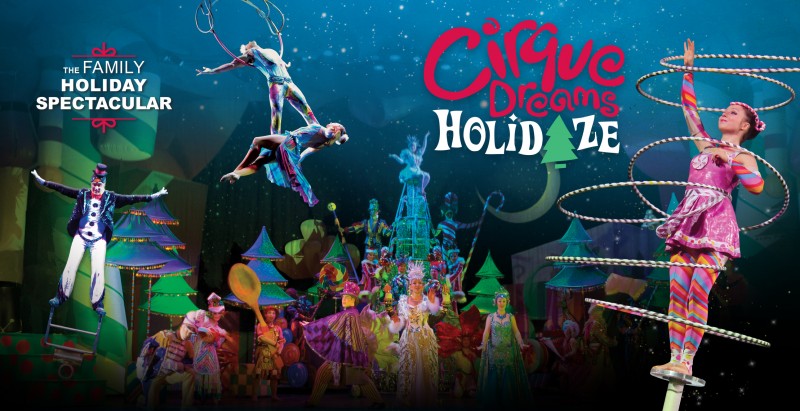 There is no better way to usher in the holidays with the woman in your life than to take her to a Cirque Creamz Holidaze show with seasonal favorites that celebrate New Years, Christmas, Chanukah and more there is something for everyone to enjoy. Breathtakingly imaginative costumes, world class acrobatics acts, and live singing really make this 2 hour spectacle unforgettable. Tickets to this show are the perfect holiday gift for anyone on your list.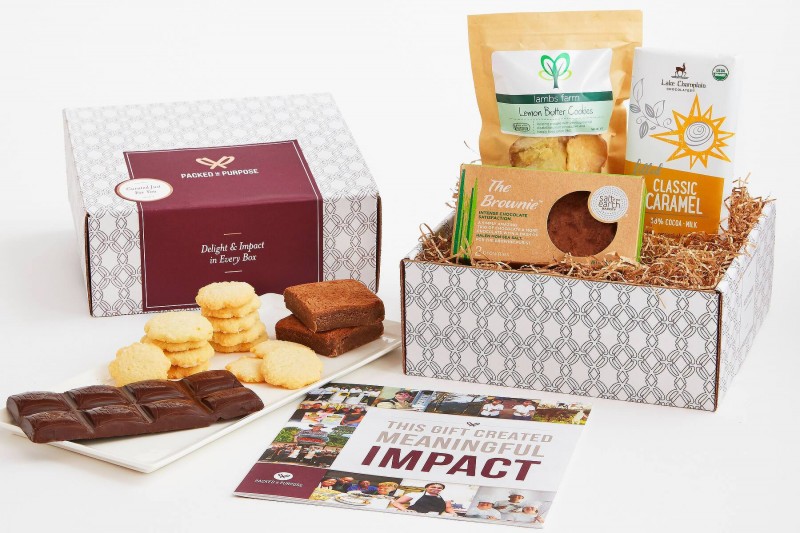 This Petite & Perfect Gift set from Packed with Purpose contains just the right amount of treats to leave a chocolate lover feeling satisfied and appreciated. It's the perfect gift to show you care, and it comes in a recyclable signature box. With treats like a gourmet caramel filled milk chocolate bar, buttery cookies with a hint of lemon, a 2-pack of satisfying triple chocolate brownies, and an artful booklet that showcases the stories of purposeful purveyors, it would make a great gift this holiday season.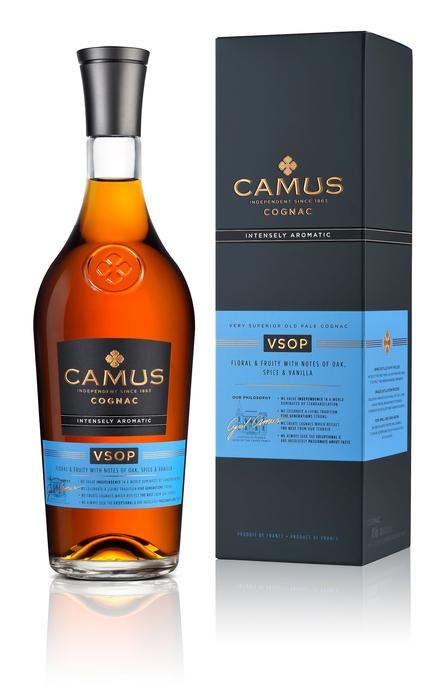 Camus Cognac has a new generation as of 2019. So if you have a lady on your gift-giving list who likes a good drink and trying new ones, odds are pretty high that this will be new to her. Camus brand cognacs are intensely aromatic. The VSOP has high levels of Terpenols which results in unmatched scents of fine flowers. The flavor includes fruity notes in addition to spices and vanilla. Ryan recently gave this a taste and the floral aspect stood out most to him.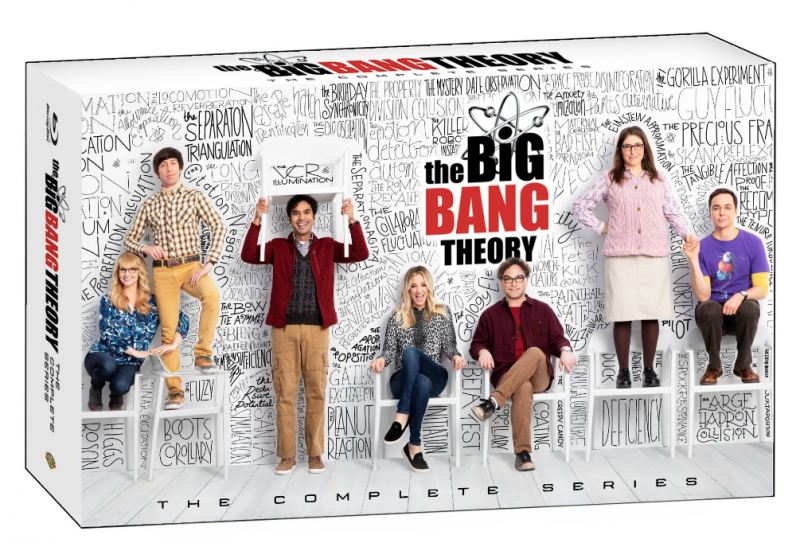 It's finally here!  This fan favorite hit is available all in one place!  With an average audience of nearly 18 million viewers, fans would be thrilled to find The Big Bang Theory – Limited Edition Complete Series under the tree this Christmas. Follow along an irresistible trajectory of genius friends Leonard and Sheldon and cast. They overcome daily conundrums, scientific equations, family, and a love of video games as these friends navigate the nerd life.  What they prove over 12 beloved seasons is that no matter what's going on in the universe, friendship is what matters most.  Limited Edition Features Include: All 279 original episodes.  Nearly 12 hours of extras.  3 exclusive, never before seen featurettes.  And the special Limited Edition Blu-ray Boxset comes in a beautiful lay-flat book with a fun pop-up and includes a digital copy.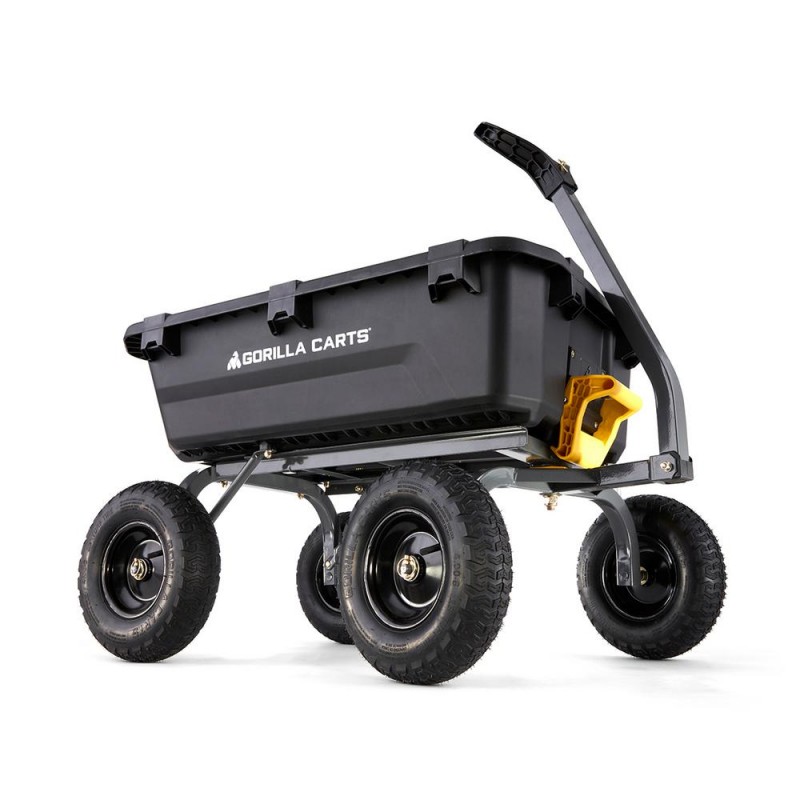 Gorilla Carts help you tackle heavy-duty work. The GCG-7 is designed to make your life easier. It holds 7 Cu Ft of material, is 40 in. x 27 in. x 11 in. in size, and has a 1200 lb. weight capacity. The GCG-7 has an all-new dump design to allow for easy unloading. The Convertible 2-in-1 handle can be pulled or towed by a tractor and/or ATV. The GCG-7 is ready to help you tackle all of your projects! To learn more about Gorilla Carts, read Laurie's full review.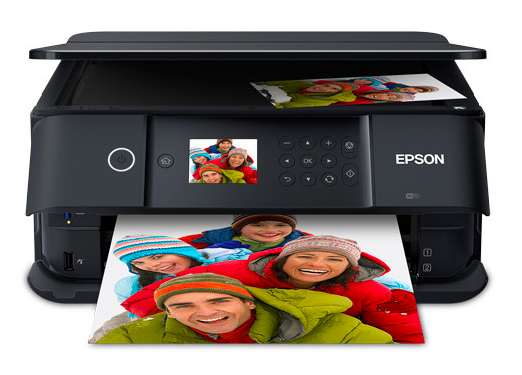 If you have a photo fanatic in your life, they need the Epson Expression Premium XP-6100. It features superior print quality by using 5-color inks. Print up to 8″x10″ borderless photos. Another awesome feature is that you can print using only your voice; just ask Alexa, Google Assistant or Siri to print a variety of projects and documents. You can easily print from your iPad, iPhone, Android tablet and smartphone for truly wireless printing. Includes Wi-Fi Direct for network-free printing as well. Finally, ink replacement is affordable – you only need to replace the cartridge that runs out.
For that sensitive person on your shopping list this year, consider the Alen BreatheSmart 45i HEPA Air Purifier. Featuring an LED control panel, smart laser to identify air quality, and WhisperMax technology for near silent air purification, this is a gift that will improve air quality in any room up to 800 square feet. This purifier is recommended for allergies, dust, mold, bacteria, light odors & chemicals. As attractive as it is powerful, you can choose from a variety of designer panels to suit multiple tastes and decors.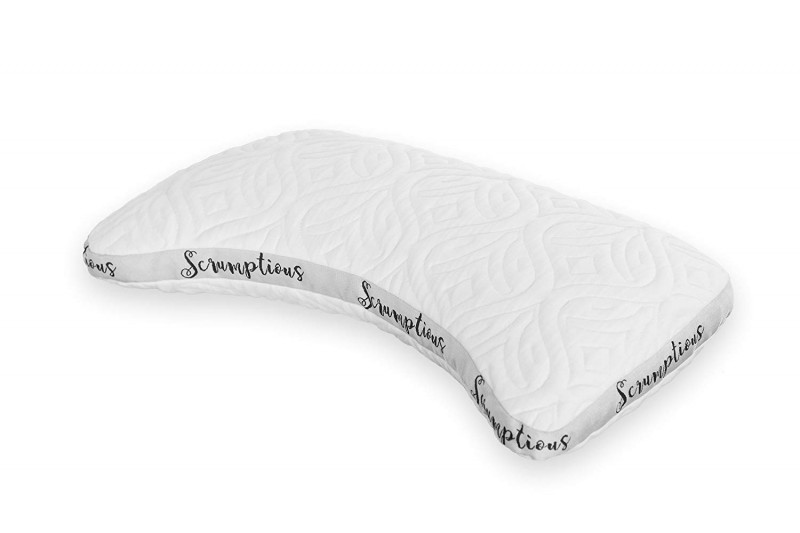 Honeydew Sleep has the perfect place to rest your melon. Okay, I stole their slogan but I love it! The Honeydew Scrumptious Side Sleeper Pillow is one of my new favorite things. It's curved at the bottom so that side sleepers can get their head supported without having to smash the bottom of a rectangular pillow into that crease between their neck and shoulder. This pillow shape just makes sense when you're a side sleeper! It's filling is soft and yet supportive. Full review coming soon!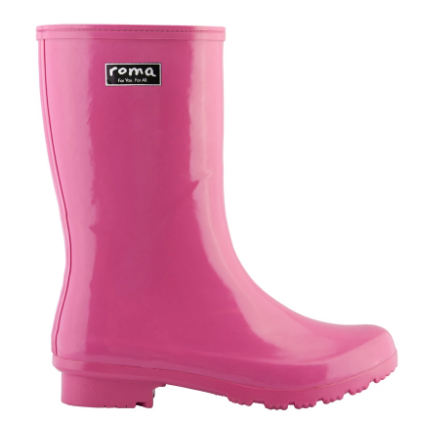 The Roma EMMA Mid Calf is a rain boot made with the subtle fashionista in mind.  A durable boot that's available in a variety of color options including: green, eggplant, navy, gray, red, blush, maroon, magenta, black, and three patterned options.  Completely waterproof, your feet will be protected from any wet weather.  The comfortable design delivers a nice wear without worry of any pinching, rubbing, or discomfort.  A great boot choice!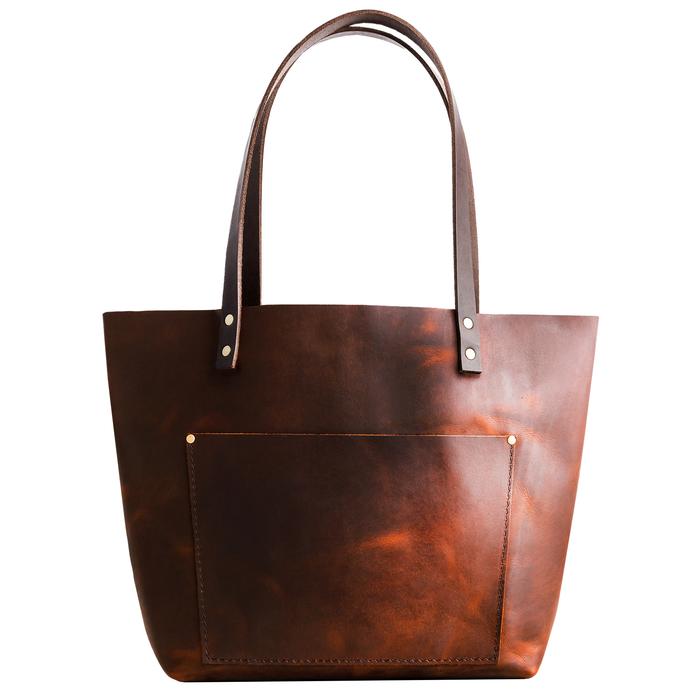 Portland Leather Goods creates handmade one-of-a-kind leather products. The Women's Classic Tote is made from 100% U.S. cowhides tanned to perfection. When you order a Classic Tote, you get to design your dream bag. You may choose from four different sizes, ten different tote colors, and two different handle colors. You can further customize your bag by adding an outside pocket, zipper and outside pocket, and/or a monogram. To learn more about Portland Leather Goods, read Laurie's full review.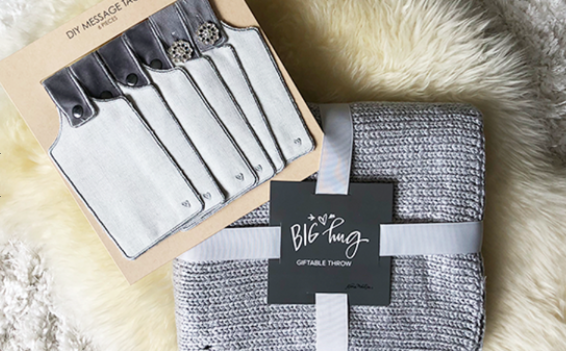 If you are looking for a great gift for someone far away, or someone who just needs little extra love this holiday season, Because Love has you covered with their Big Hug patented knit lap blanket. A luxurious grey knit with glittering metallic thread includes 31 knit holes for you to attach personal messages. Use the six starter tags that are provided, and you can purchase more if needed. At 28″x40″, it is the perfect size to fold up and fit in a purse, bag, or to carry along on a journey. Perfect for sending along to college, for a person going through an illness or hospital stay, or someone in a nursing home. The possibilities and messages that could be included are endless.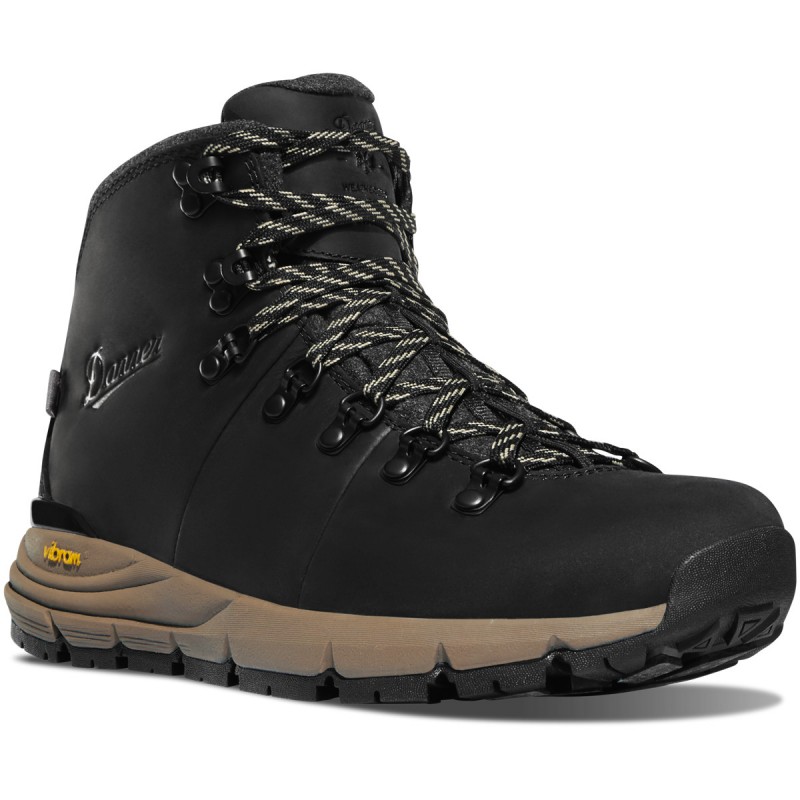 Inspired by decades of legendary hiking boots, these Mountain 600 Insulated Boots for women will make a great gift for any adventurous soul on your holiday shopping list. With a combination of the Vibram SPE midsole and Nisqually outsole, these boots have unparalleled grip on wet and dry surfaces while providing superior cushioning without the weight. Designed to withstand the climate and terrain of the Pacific Northwest, they have a smooth full grain leather upper, PrimaLoft® insulation and Danner Dry waterproof protection.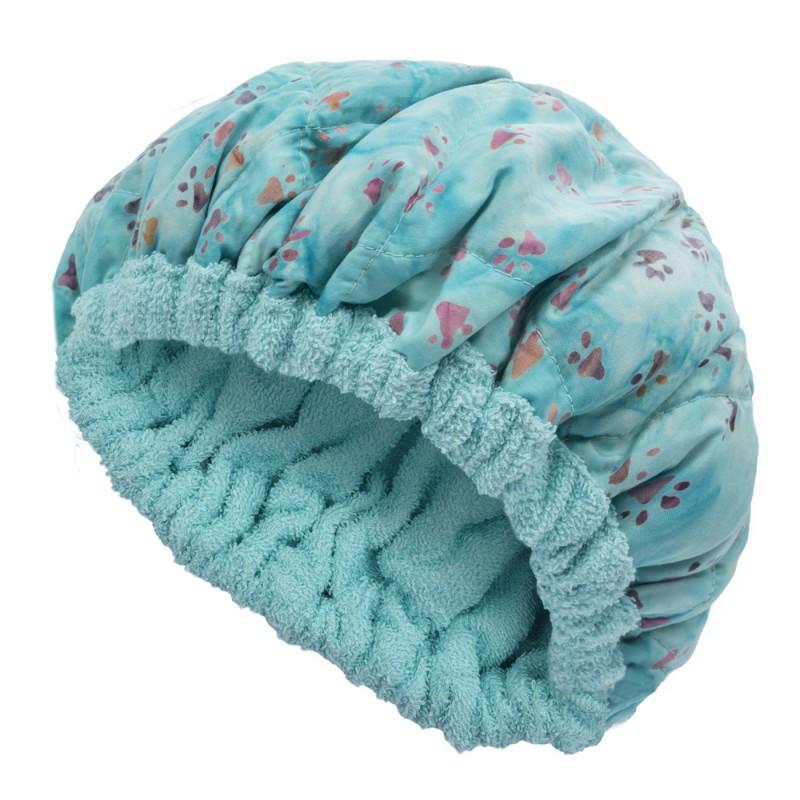 Hot Head caps from Thermal Hair Care are a cozy way to make deep conditioning your hair quicker and more enjoyable. They are filled with flaxseed and you heat them up in the microwave and place them over your hair while you have a deep conditioning treatment on (or protein treatment or hot oil treatment). The heat helps keep your hair follicles open which will make the treatment more effective and can get you the same results in less time vs not using heat. Wearing this cap is super cozy in the winter! I follow the curly girl method so I love using my Hot Head for my weekly deep conditioning or protein treatments.
Give the gift of laughter with The King of Queens – The Complete Series.  This show consistently delivered laughs for nine seasons, making it one of the most popular and longest-running comedies in television history! Kevin James stars as Doug Heffernan, is a lovable regular guy with an adoring wife, Carrie (Leah Remini), and a frustrating father-in-law (Jerry Stiller) under his roof.  Everyone loves this crazy cast of characters, hilarious situations, great guest stars, and loads of laughter.  It's one of the good shows that delivers the goods!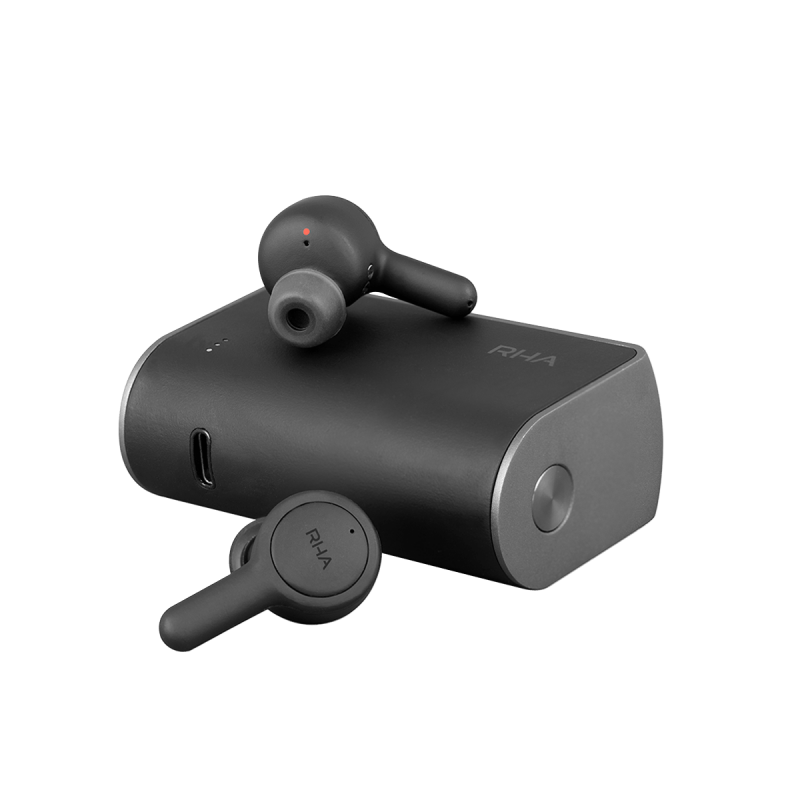 Rha Audio combines fashionable designs and innovative technology in its TrueConnect wireless earphones. TrueConnect earphones have excellent sound streaming quality. They were designed for a comfortable and secure fit. TrueConnect earphones are both sweat and weather resistance. They have long battery life and charge quickly. TrueConnect earphones are available in three color options and come with a durable carrying case. To learn more about TrueConnect, read Laurie's full review.
How about a new wine glass for the wine lover on your list? Lushy Wino offers high quality, large, 16 ounce, stemless (and stemmed) wine glasses. They have lot of fun sayings, such as "I'm not slurring my words. I'm speaking in cursive". Unlike many other companies, the wording is etched into the glass, not printed on the glass, so it is guaranteed to never wear off. Lushy Wino glasses are dishwasher safe. They come individually boxed and protected.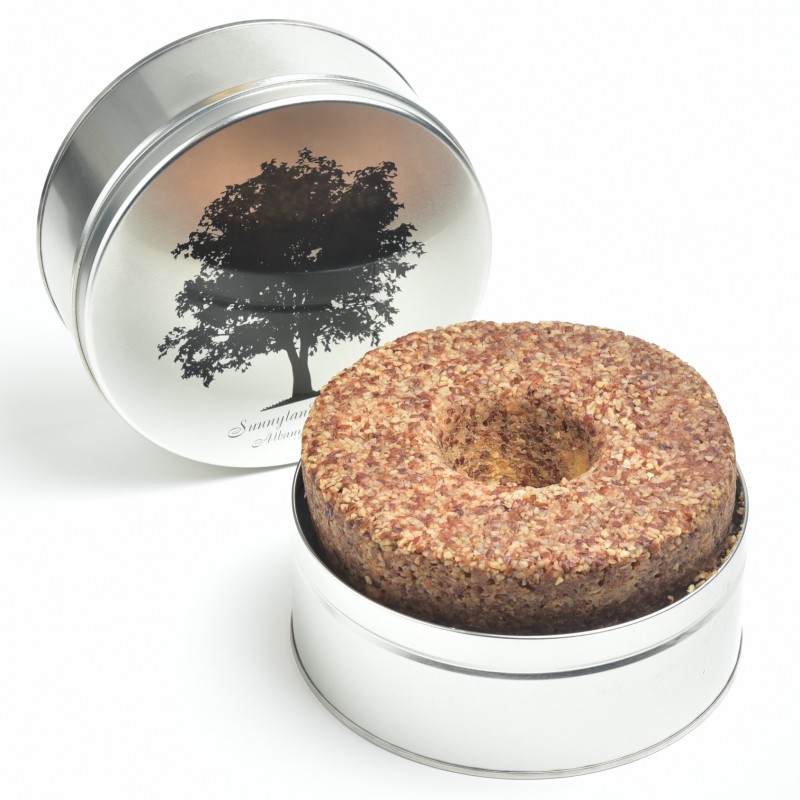 This is absolutely, as stated by Sunnyland Farms, the perfect cake. The Rum Crunch Cake comes wrapped in plastic in a beautiful gift tin and would make a great gift for anyone on your list. This light, fine textured rum cake is crusted with sweet coconut flakes and midget pecan pieces. Drizzled with a rum butter sauce, it is moist and delicious. Keeping it cold will make it easy to slice and it freezes beautifully.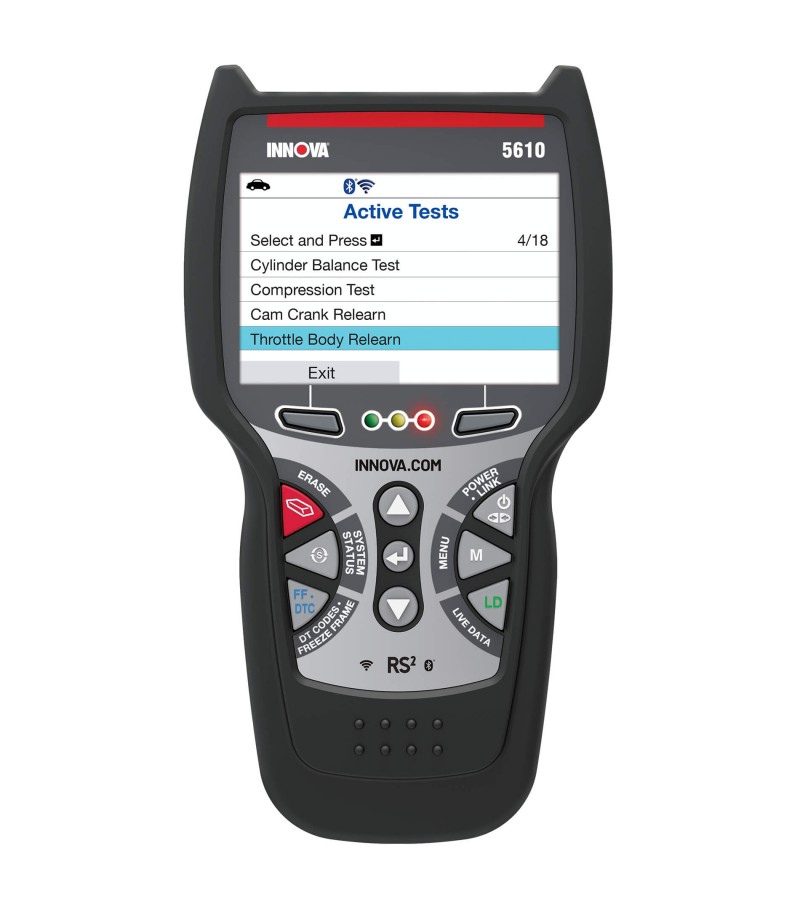 Do you know someone who is planning to buy a used car soon? The CarScan Pro from Innova would be a great gift and could potentially save her a lot of money! The Innova CarScan Pro 5610 is a very feature-rich vehicle diagnostic tool that can give you lots of information about a vehicle including why the 'check engine' light is on and if the vehicle can pass its emissions test. From how hot the oil temp is, to RMPs, to special reset functions, to seeing live data on engine and transmission and more. It can help you to diagnose trouble in a car you own, or to inform you about how the car you're considering purchasing is really doing!
Buy it: Innova.com.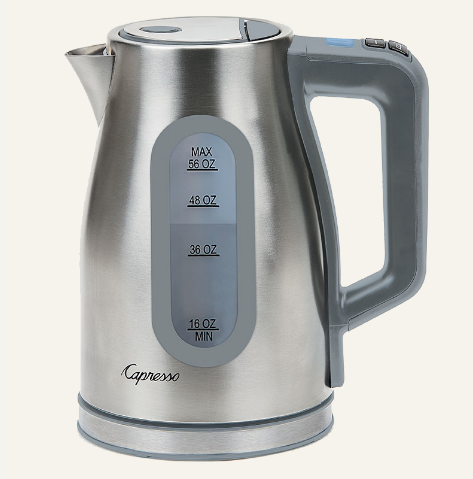 The Capresso H2O Select Water Kettle is a programmable water kettle that is faster, safer and more energy efficient than any stovetop kettle. Its ease of use and precise digital temperature control, combined with its beautiful stainless steel design, make the H2O Select the top choice for the true tea lover.  Features include: 56-oz capacity, easy to program, variable temperature control with 11 settings from 110°F to 212°F, programmable keep warm from 110°F to 190°F for up to 40 minutes, fast and quiet boil, safety auto shut-off, and more!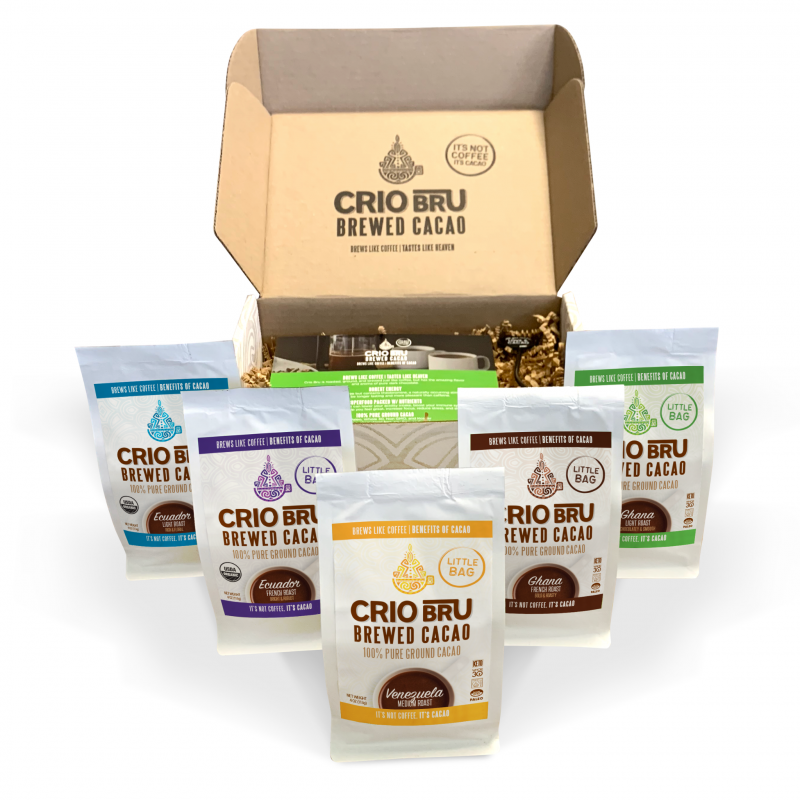 Crio Bru offers customers a unique brewed cacao beverage. It is roasted, ground, and brewed just like coffee, but as the superfood benefits of cacao, and the rich flavor of hot chocolate. Crio Bru comes in a variety of flavors. It can be enjoyed both hot and cold. New to brewed cacao? The Sampler Starter Kit is a great way to try it for the first time. This set includes a Venezuela Medium Roast 4oz Little Bag, Ecuador French Roast 4oz Little Bag, Ecuador Light Roast 4oz Little Bag, Ghana Light Roast 4oz Little Bag, Ghana French Roast 4oz Little Bag, and a Brewing Instructions & Product Intro Card. Crio Bru brewed cacao beverage can be prepared in a french press or coffee maker.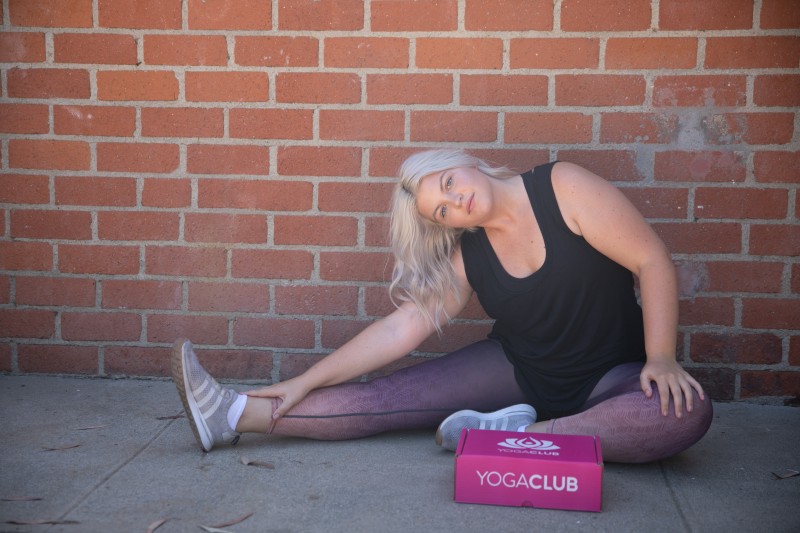 YogaClub is a subscription box that delivers high quality, name brand activewear right to your doorstep. First you fill out your profile and take interactive style quiz online. Then, YogaClub expert stylists put together an outfit based on your size, style and activity preferences. All items are at least half off MSRP, so you are getting a great deal. YogaClub also features a Love Guarantee and promises simple and easy exchanges if needed. Use code ASHA20 to get $20 off for life – making membership just $59/box.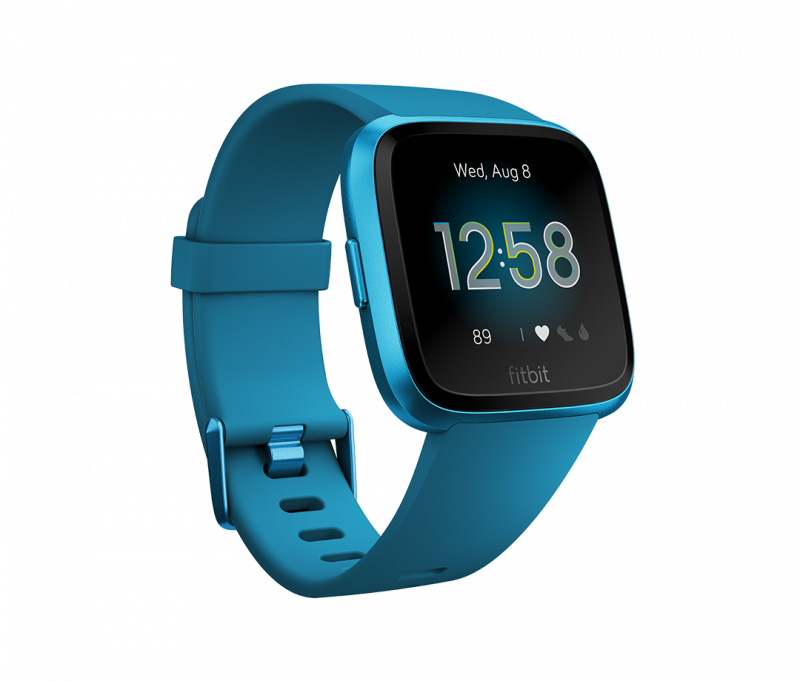 With the Fitbit Versa Lite, you can track your all day activity, 24/7 heart rate, and sleep stages plus more! With a 4+ day battery life, you can use 15+ exercise modes to record workouts and connect your smartphone GPS for real-time pace and distance. Add your favorite apps for sports, weather and more and get call, text, calendar, and app alerts. The slim, comfortable design is made of lightweight, anodized aluminum and is swimproof, also offering a hi-res touchscreen. This fitness tracker offers so many features and is available in five colors!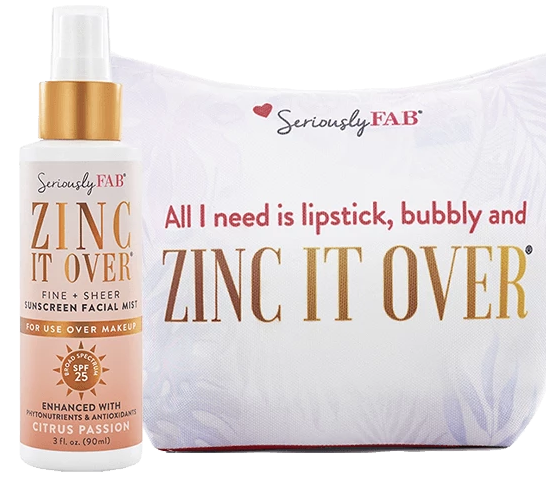 One full sized bottle (3 fl. oz.) of your choice of either Unscented, Tropical Floral or Citrus Passion ZINC IT OVER paired with Seriously FAB makeup bag makes a great gift!  This makeup setting spray helps give a fresh, air-brushed look and its application is convenient for on-the-go.  The anti-aging serum helps brighten, hydrate, and calm the skin!  It's the perfect choice for helping defend your skin against sun damage.
Buy It:  SeriouslyFAB.com
Discount Code:  Use the code EMILY10 to receive 10% off any of the full sized bottles.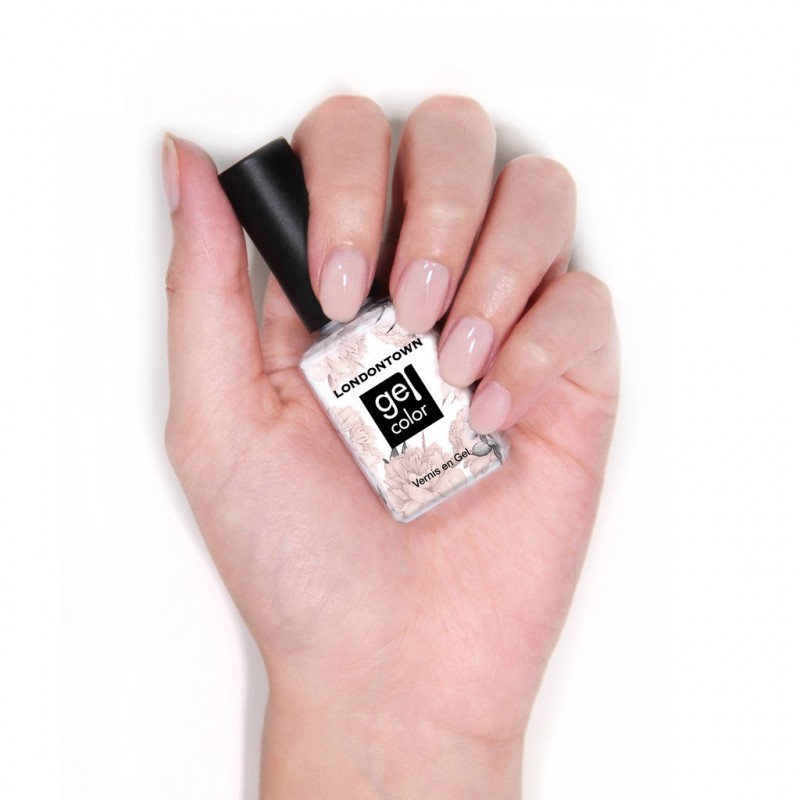 Londontown USA specializes in high-quality nail care products. The Londontown USA Gel Colors are 100% pure gel formula without solvents, toxins or odors. Gel Colors have long-lasting wear without color fading. Londontown USA has dozens of Gel Colors for you to choose from. They also have Gift Sets available for gift giving. To learn more about Londontown USA, read Laurie's full review.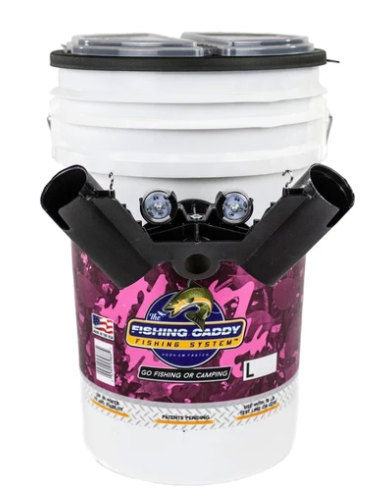 Is there a lady on your list that likes to fish? The Pink Camo Fishing Caddy is the perfect gift for her! Great for summer or winter fishing, the fishing caddy gives her somewhere to sit and relax while fishing, offering her tons of great features to make her fishing experience even more enjoyable. The Fishing Caddy holds up to 30 pounds of water weight for stability, and can also be used to store fish to bring home for dinner. A dual rod holder attachment, LED light attachment, two bight LED lights (batteries included), universal bracket, padded handle, quick release water spigot, XL detachable cupholder and a tackle box lid with 14 storage compartments (Weight limit of 300+ lbs). Also, for every unit sold, a portion of the profit goes to Susan G Coleman Foundation for Breast Cancer awareness.
Buy it: thefishingcaddy.com

Keep her feet warm and in style with these 100% waterproof, faux fur- lined Arcata Knit Bogs winter boots. Super cute, super comfortable. They are constructed with 7mm Neo-Tech waterproof insulation and a BioGrip slip-resistant outsole. Bogs Max-Wick evaporates sweat to keep feet dry. The soft knit upper part of the boot features a lush faux fur lining for warmth and comfort. Impressively comfort rated to -58°F/-50°C.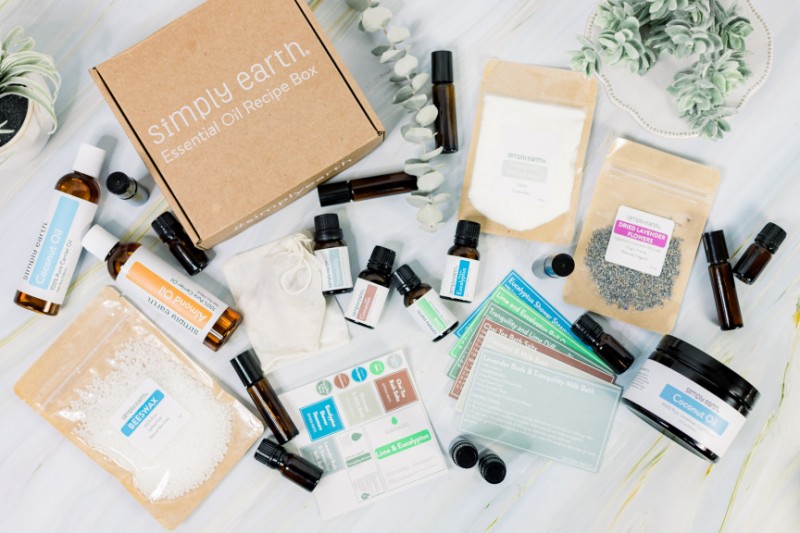 Each monthly box from Simply Earth includes recipes, four full sized oils, and the tools necessary to create homemade products using high-quality essential oils. You get over $150 in product for just $39/month, and this would make a great gift for the DIY-er or essential oil lover in your life! Plus, with every box and purchase from Simply Earth, you are helping in the fight against human trafficking. Subscribe for yourself or send a Simply Earth Subscription as a gift this holiday season!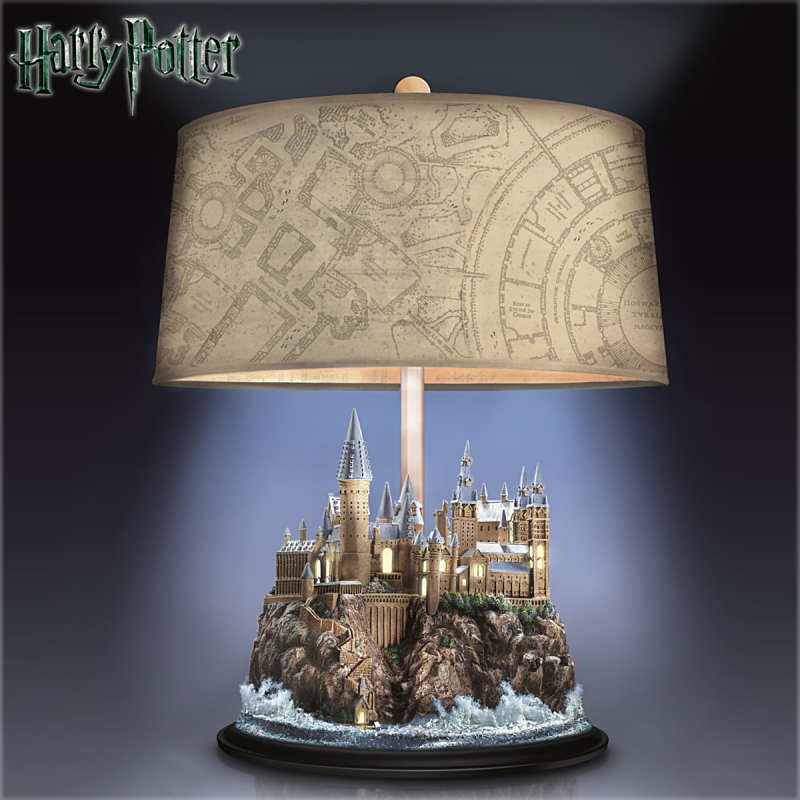 This gorgeous Harry Potter Hogwarts Table Lamp is an officially licensed, hand-painted replica that lights up in three different ways. With an intricately painted Hogwarts castle that includes every detail from the boathouse at the lake to the top of the Astronomy tower, this lamp is topped by a handsome barrel shade in a neutral tone. When lit up, the shade shows off The Marauder's Map, a classic Harry Potter favorite.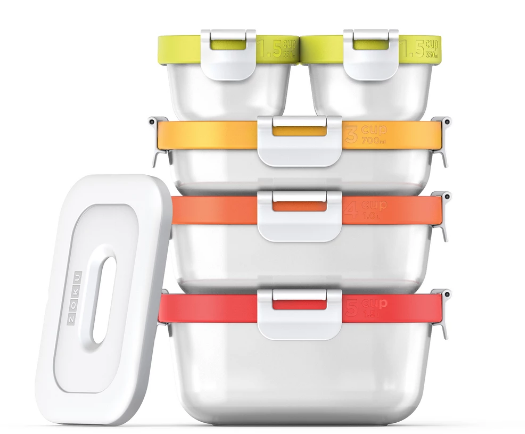 Take back your cabinet space with the brand new Zoku's brilliantly designed Neat Stack Collection of nesting food storage containers.  This set of 11 includes four sizes that comes with its own color-coded band to help you quickly find the size you need. The watertight latching lids and universal Neat Stack freezer packs fit each of the 3, 4, and 5-cup containers for maximum functionality.  Your cabinet has never looked better!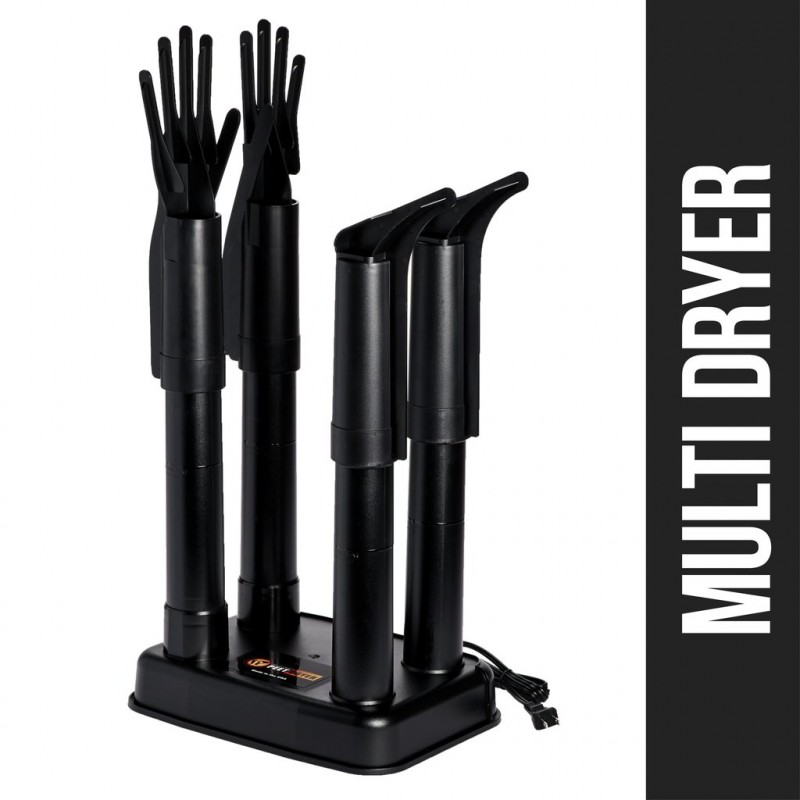 The Multi Electric Shoe and Boot Dryer with Glove DryPorts from Peet makes a great gift for anyone who lives in a snowy winter climate, or for someone who plays sports and has sweaty shoes often! Using thermal convection, air silently moves up the chambers to remove wet, sweat, and odor from your footwear and gloves, keeping your feet and hands comfortable, healthy, and dry. This dryer holds two pairs of footwear, or one pair of footwear and a pair of gloves.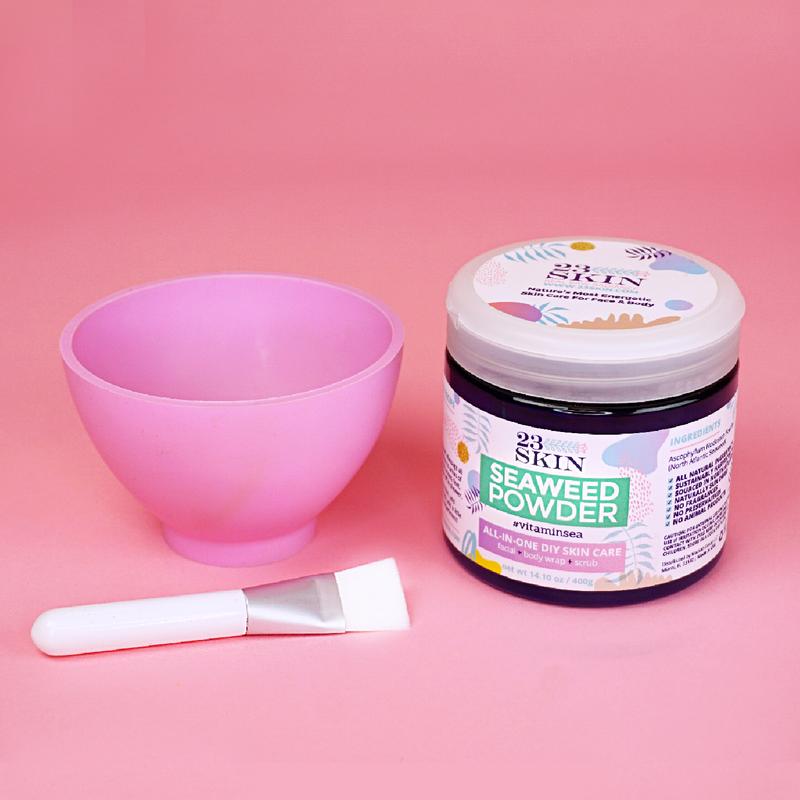 23 Skin offers customers a line of wholesome skincare products. 23 Skin has a DIY At Home Skin Care Box that is great for anyone who needs pampering. The DIY At Home Skin Care Box is available with Seaweed Powder or Matcha Clay Powder. The box includes your chosen 23 Skin Powder, a rubber mixing bowl, and a wooden spatula. 23 Skin's DIY At Home Skin Care Box comes in a Recycled Material Reusable Boutique Bag perfect for gift giving!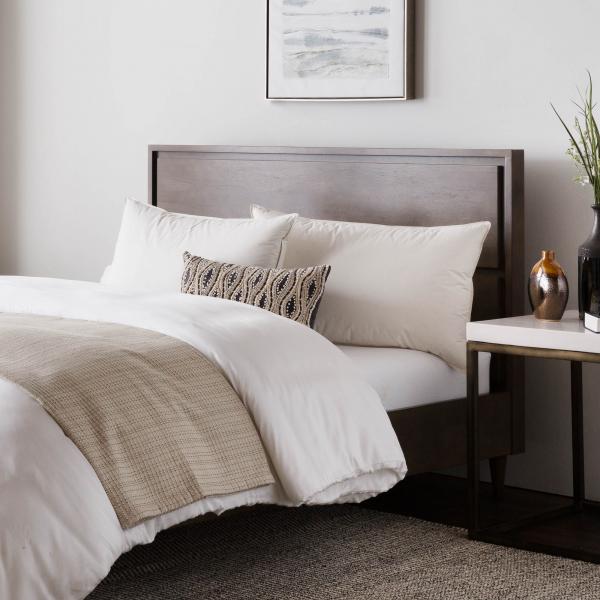 If there's someone on your list who needs to get better sleep at night, consider getting them a Z TripleLayer Down Premium Pillow from Malouf! Filled with plush down clusters and a feather support core, this pillow is the stuff of dreams! The top and bottom layer are both 90% down and 10% feathers, and are responsibly harvested products. The gorgeous, natural cover is 100% unbleached, undyed cotton with a breathable percale weave.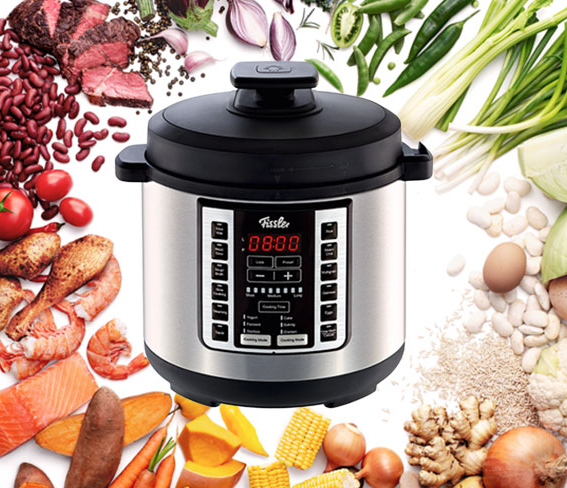 Make cooking easy and fun with the Souspreme Multi Pot from Fissler!  This all-around kitchen appliance will offer the best in fast cooking and slow cooking.  Plus, the integrated sous vide is just icing on the cake.  It's on-trend with 18 one-touch cooking programs which means you can steam or sauté, or even sous vide or ferment.  Or choose one of the other many options.  Use your Multi Pot for soups, meats, stews, poultry, eggs, grains, beans, chili, yogurt, dough, cake, and more.  The possibilities are truly endless.  But if you want a piece of cookware that will perform, this IS it!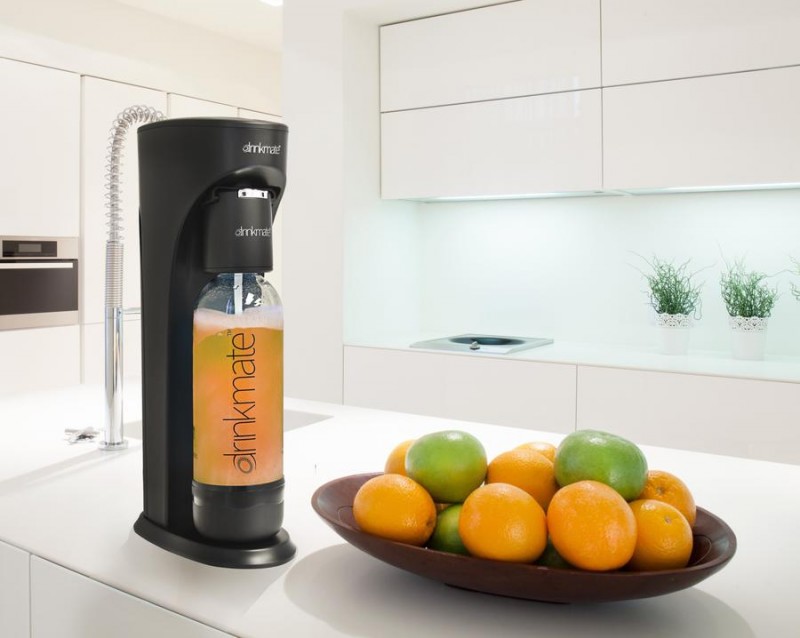 Drinkmate is a beverage carbonating system. It is actually, the first and only carbonation system that can carbonate ANY beverage. That's right, you can add fizz to water, juice, iced tea, coffee, wine, cocktails, mocktails, and more. You can and even add bubbles back to flat soda or beer! Drinkmate is easy to operate, easy to clean, and takes up very little counter space. Drinkmate is available in three fun colors Metallic Red, White, Matte Black. To learn more about Drinkmate, read Laurie's full review.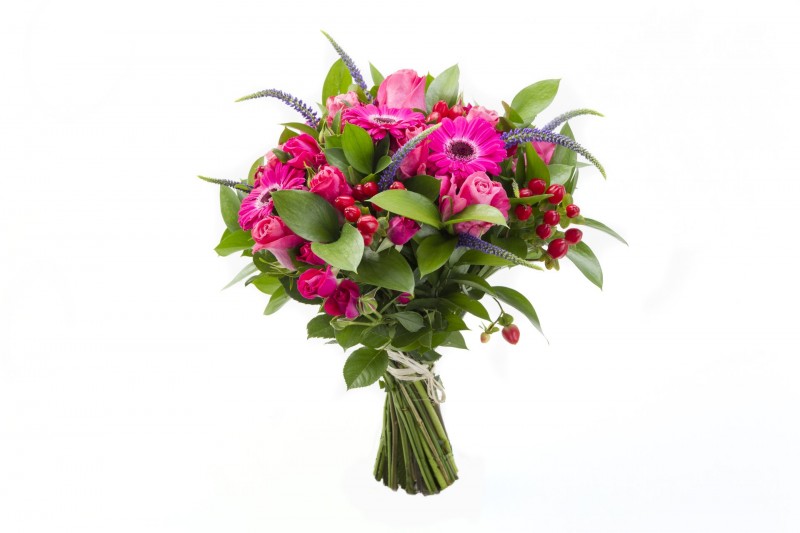 If you've got a flower lover on your shopping list, BloomsyBox is an amazing floral subscription company that delivers fresh florals straight to your door! What sets them apart from any other subscription boxes is that these blooms are sourced directly from their own sustainable farms. Each BloomsyBox is beautifully hand-picked, carefully crafted and wrapped with care and arrives with an information card including tips on how to properly care for your blooms. Choose from weekly, bi-weekly, or monthly deliveries to keep a home fresh and smelling like a bed of roses. It's happiness in the form of flowers!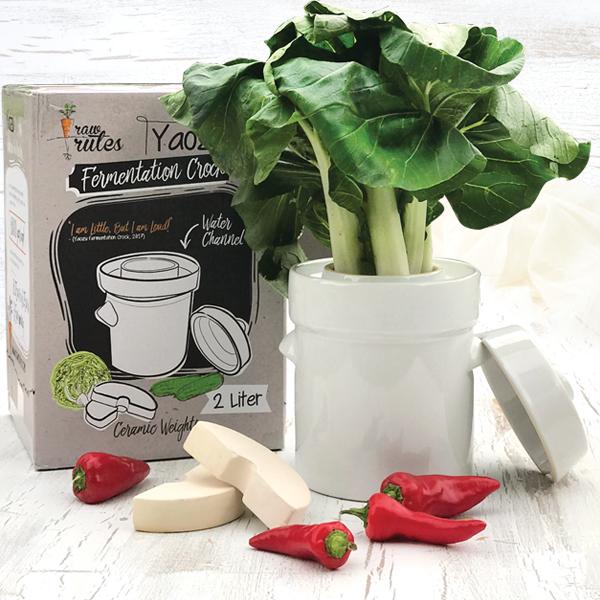 Raw Rutes' Yaozu 2 Liter Fermenting Crock honors mankind's tradition of fermentation, which is thought to have originated in China nearly 9,000 years ago. This 2 Liter Fermenting Crock is small enough to fit on your counter or in a cupboard without taking up too much space. Perfect for making fermented Kimchi, Cabbage, Daikon Radish, and more! This fermenting crock is crafted from natural clay, and offers a sturdy feel in the hands. Celebrate traditional fermented foods and their wonderful health benefits with this 2 Liter Fermenting Crock!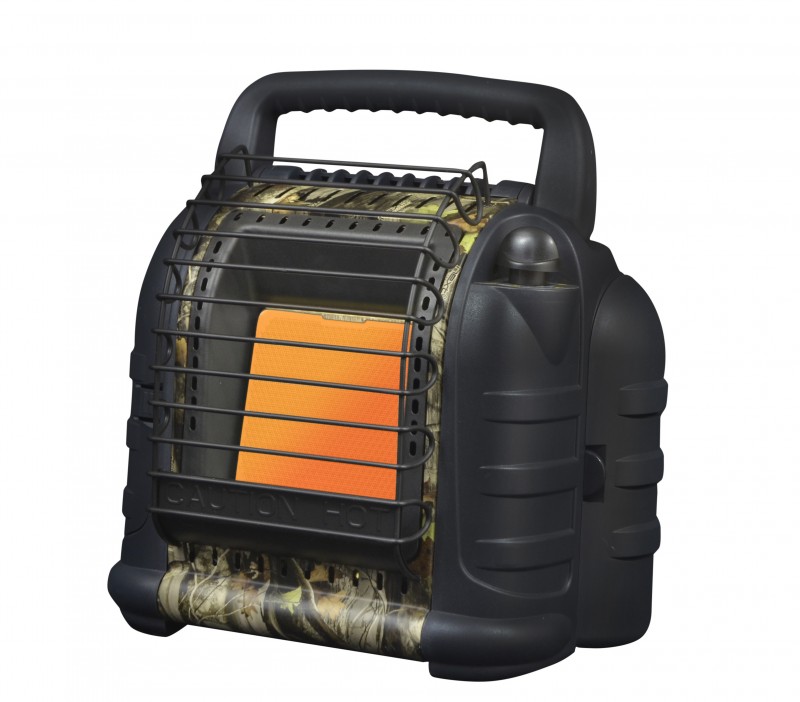 The Hunting Buddy Portable Heater from Mr. Heater is the perfect gift for any woman on your list who enjoys the outdoors. It puts out the perfect amount of heat for a small cabin or fish house, and can be connected to a 1lb propane tank or a 20lb propane tank with an optional hose and filter purchase. With a built-in silent electric ignition, it's as quiet as you can get. It has a built-in Oxygen Depletion Sensor and accidental tip-over safety shut-off, you can enjoy comfortable, safe heat for years.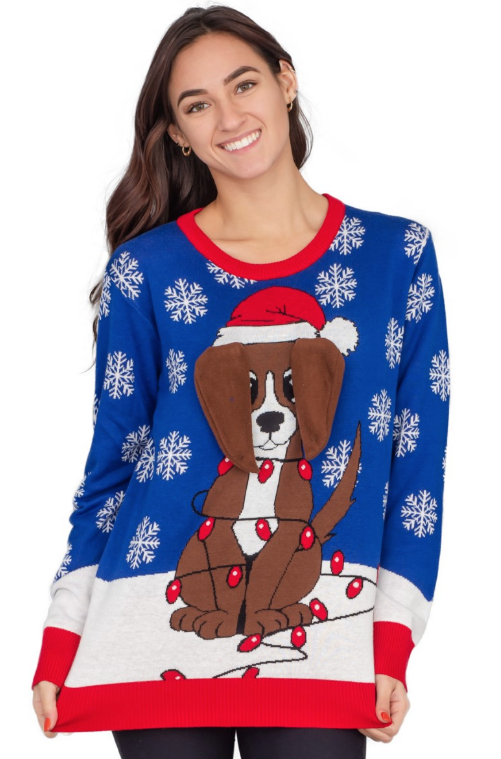 There are some ugly Christmas sweaters out there and then there are these new, special, crazy 3D ugly Christmas Flappy sweaters from UglyChristmasSweater.com including this Flappy Dog Animated Puppy Ears Sweater.  An awesome kind of 3-D sweater with a twist, the Flappy ugly Christmas Sweater options offer a new special technology.  When you wear this super cute, yet extremly ugly Women's Flappy Dog Animated Puppy Ears Ugly Christmas sweater, you'll get to experience the magic!  Watch as the doggies ears automatically inflate and move about while you're wearing the sweater. Definitely an attention grabber!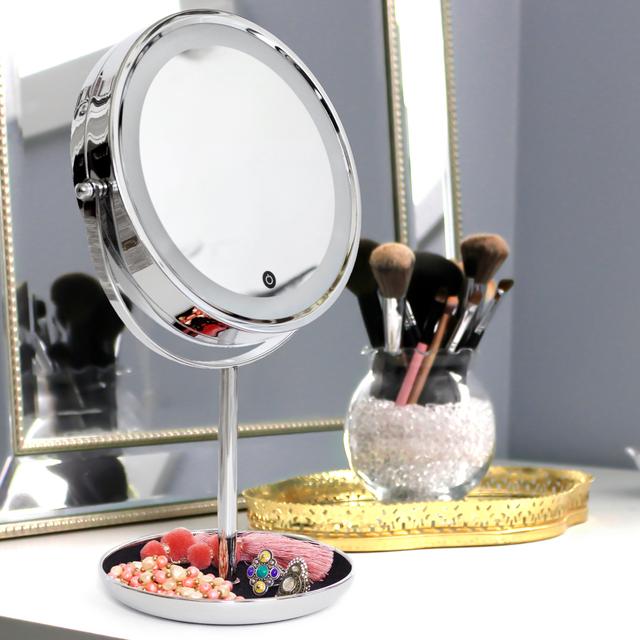 ToiletTree Products has a collection of bathroom accessories, oral care products, skincare tools, travel items and more. One of my favorite ToiletTree Products is the Countertop Makeup Mirror. The Countertop Makeup Mirror is a double-sided, 8.5-inch diameter, tabletop mirror with 1x and 5x magnification. It has a bright LED light, padded jewelry tray, and touch-sensitive on/off button. The Countertop Makeup Mirror can be used for not only doing your makeup but also cleansing your skin, shaving, styling your hair, putting on your jewelry and more. It can be used on your counter, bedroom dresser, table, desk, or any other flat surface. To learn more about ToiletTree Products, read Laurie's full review.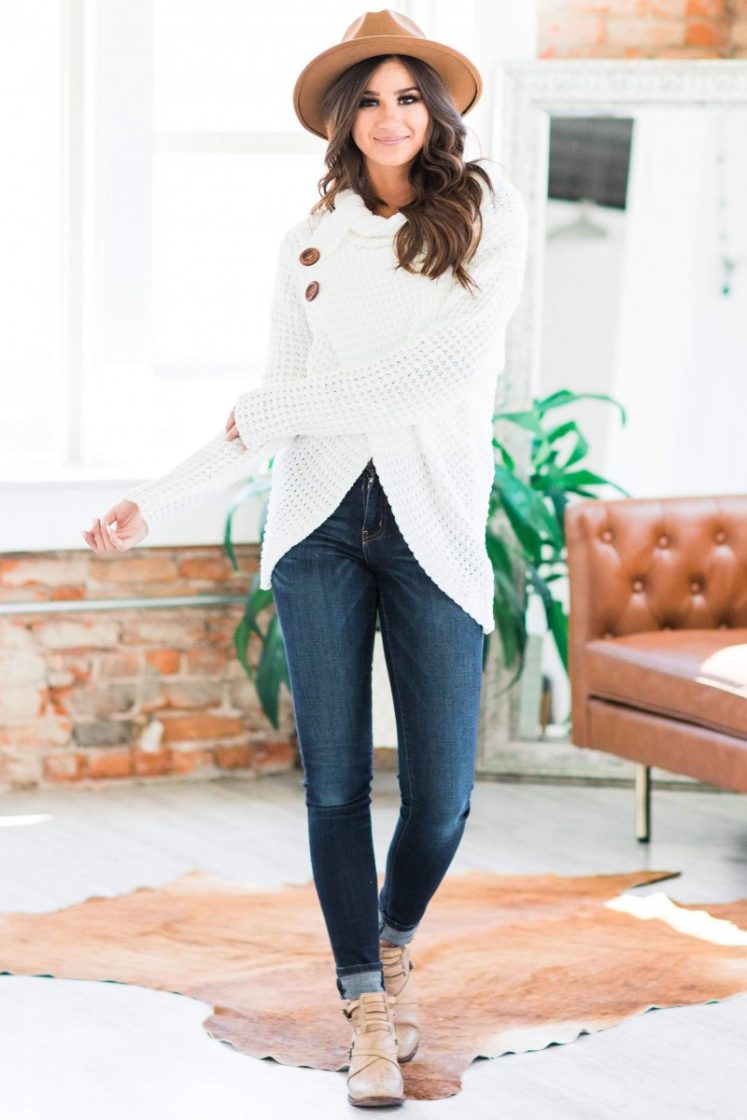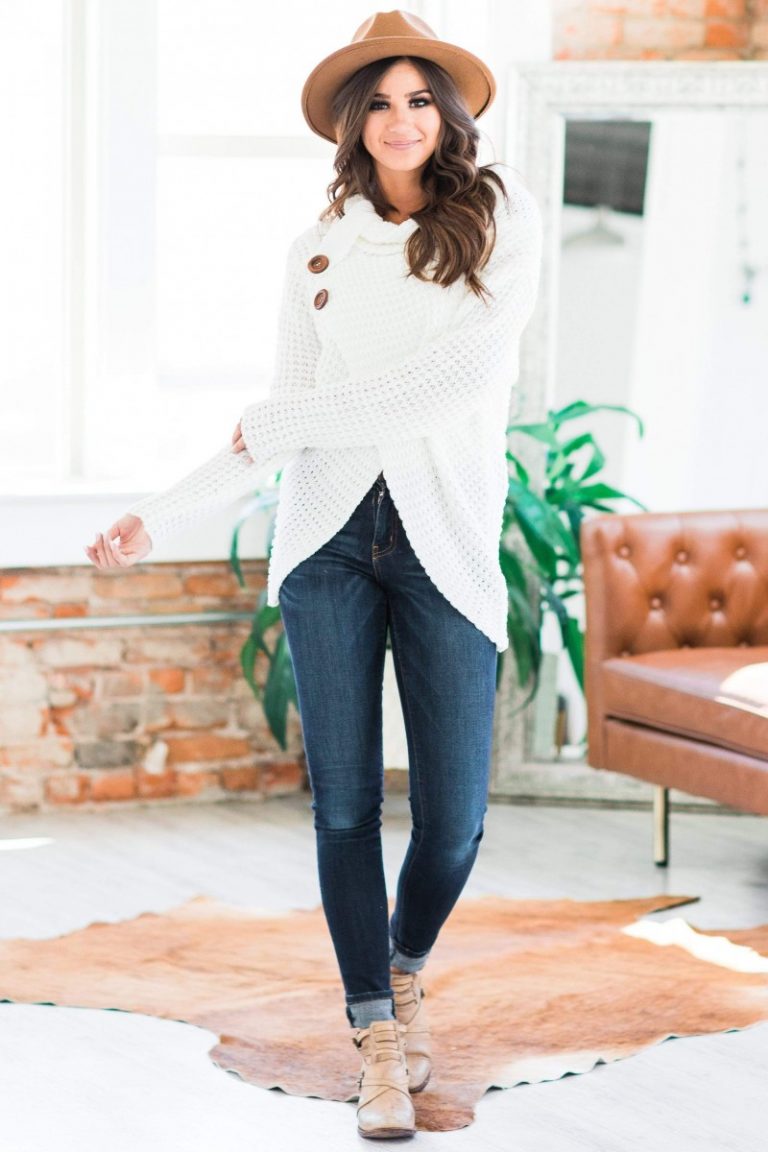 Liam And Company is a great boutique for women's clothing, shoes, and accessories. They have tops, bottoms, dresses, outwear, and curvy clothing. One of my favorite tops from Liam And Company is The Asymmetrical Wrap Sweater. It is made with 80% Rayon, 15% Polyester, 5% Spandex. The Asymmetrical Wrap Sweater comes in four colors and four sizes ranging from S to XL. To learn more about Liam And Company, read Laurie's full review.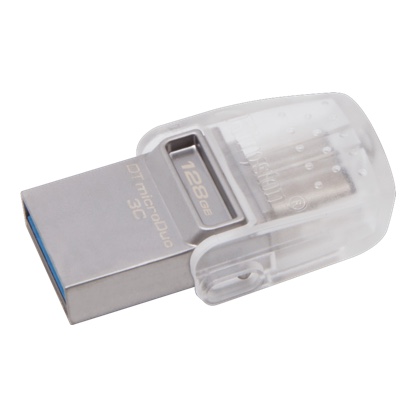 Kingston offers customers a collection of USB Flash Drives, Memory Cards, Readers and more. The Kingston MicroDuo 3C is both a USB Type-C and USB Type-A Flash Drive, meaning it can be used with smartphones, tablets, PCs, and Mac computers. The MicroDuo 3C provides users with up to 128GB of extra storage space. Use the storage space for photos, videos, presentations and more. To learn more about Kingston, read Laurie's full review.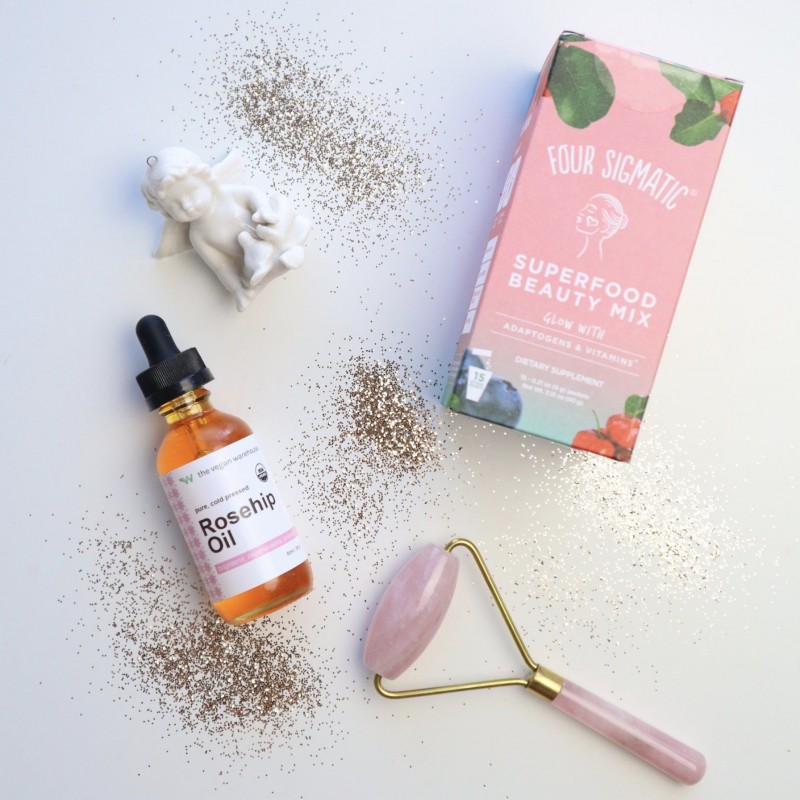 With this Joy to the Skin Gift Set, revive your skin and nourish your body from the inside. Offering a Superfood beauty mix, moisturizer and healer via organic rosehip oil, and a jade roller for rejuvenation, this gift set will make a perfect present or way to treat yourself this holiday season! The Vegan Warehouse recently released this and other cruelty-free gift sets, so be sure to check them all out.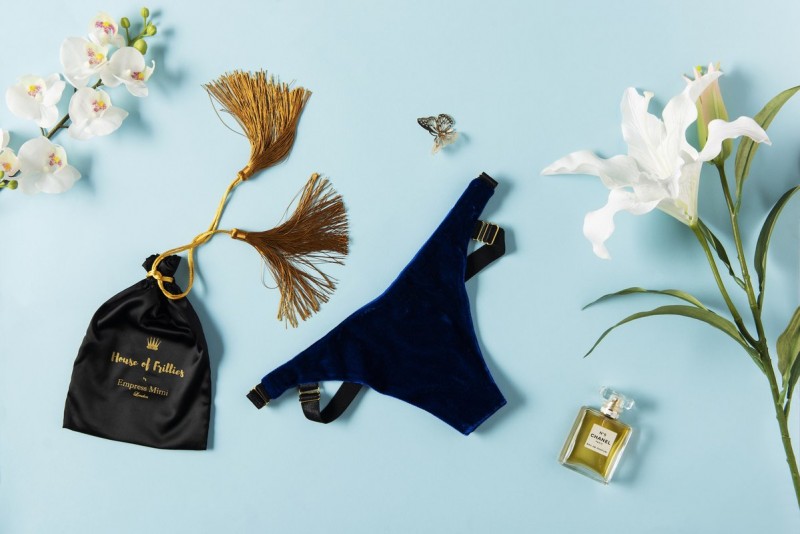 Empress Mimi is a lingerie subscription service that offers a variety of options, and each piece is carefully designed to make every woman feel like an empress. Empress Mimi reimagines the subscription box model by delivering whimsical and sexy wire-free lingerie designs which inspire and empower. Started in London by an all-female team to celebrate femininity and inspire unconditional self-love in the wearer, packages include everything from delectable undies and delicate jewelry to kimonos, silky negligees, and more.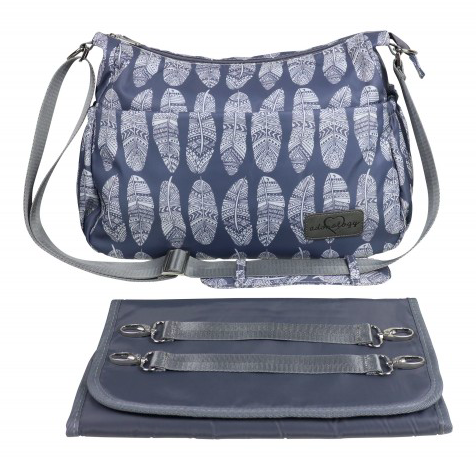 Adorology's Gray Feather Diaper Bag is the perfect gift for a mom with a little one or a baby on the way this holiday season. This bag is beautiful and fashionable. It features a matching changing pad and includes stroller straps as well. It has 11 pockets, some of which are insulated to ensure baby's food maintains the desired temperature. The strap is easily adjustable and it is made of durable materials that are also easy to clean.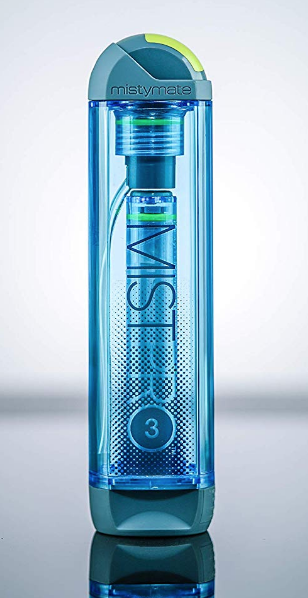 The MISTPRO 3 is an ultra-slim, lightweight and highly versatile hand-held personal mister.  It delivers premium performance as well as a continuous ultra-fine mist with just the press of a button.  The small size makes it extremely portable and it pressurizes quickly via a retractable, integrated pump.  Featuring a durable, futuristic design, this mister maintains pressure under various external conditions.  A great choice when out hunting, fishing, swimming, boating, or just enjoying a warm day outside.  You'll stay cool and comfortable with this world-class MISTPRO 3.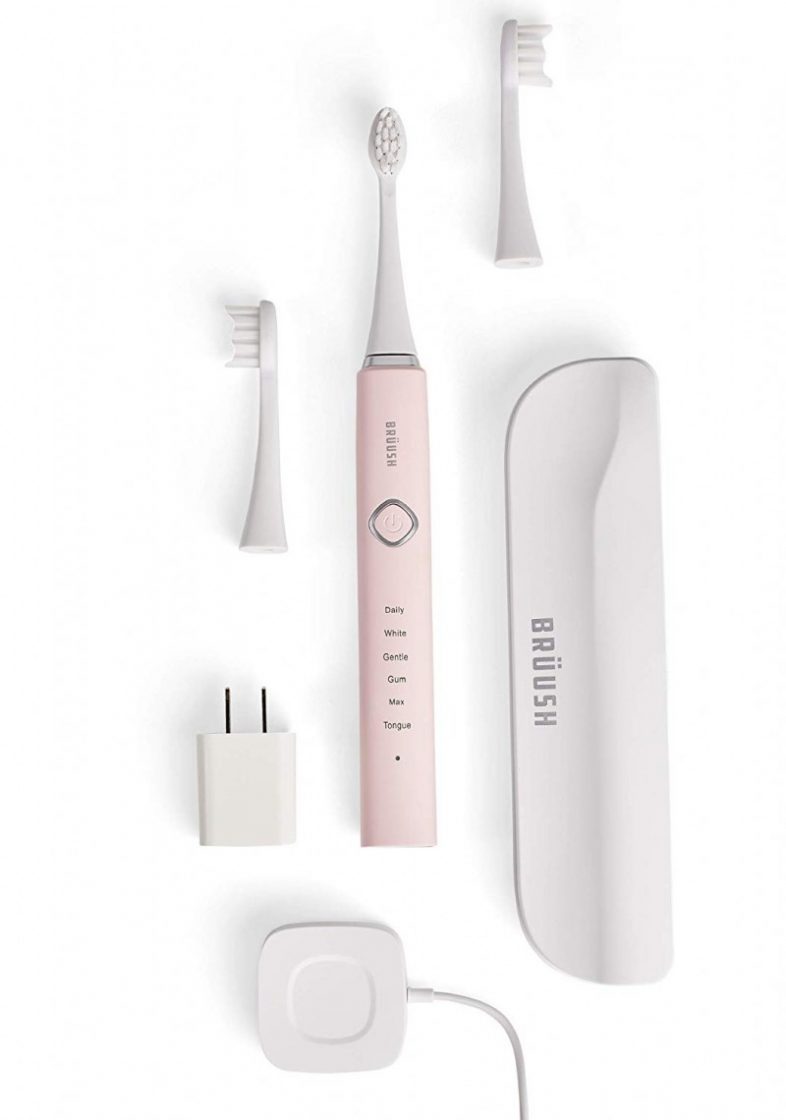 Give her a gift she can really use this holiday season with a Brüush Electric Toothbrush! Each kit comes with an electric toothbrush, three heads, a magnetic charging port, and a case. This brush helps kill plaque and reduce gingivitis with top-of-the-line sonic technology! With a 4-week rechargeable battery and boasting 31,000 brush strokes per minute, this aesthetically pleasing toothbrush will make a perfect gift this holiday season.


Circadian Optics lamps are an easy and effective way of getting exposure to bright light indoors. They use LED lights to provide bright light while filtering out dangerous UV rays. In the winter, the daylight is much shorter, so these designer lamps from Circadian Optics allow you to get the light needed at home or at work. The best time to use a Circadian Optics lamp is in the morning; exposure to bright light in the early part of the day stimulates receptors in your eyes and sets your body clock for the day. Morning light is most effective in helping you be awake, alert and energetic during the day. Light therapy such as Circadian Optics can reset the body's Circadian Rhythm to help you get a better night's sleep and feel naturally awake and energized throughout the day.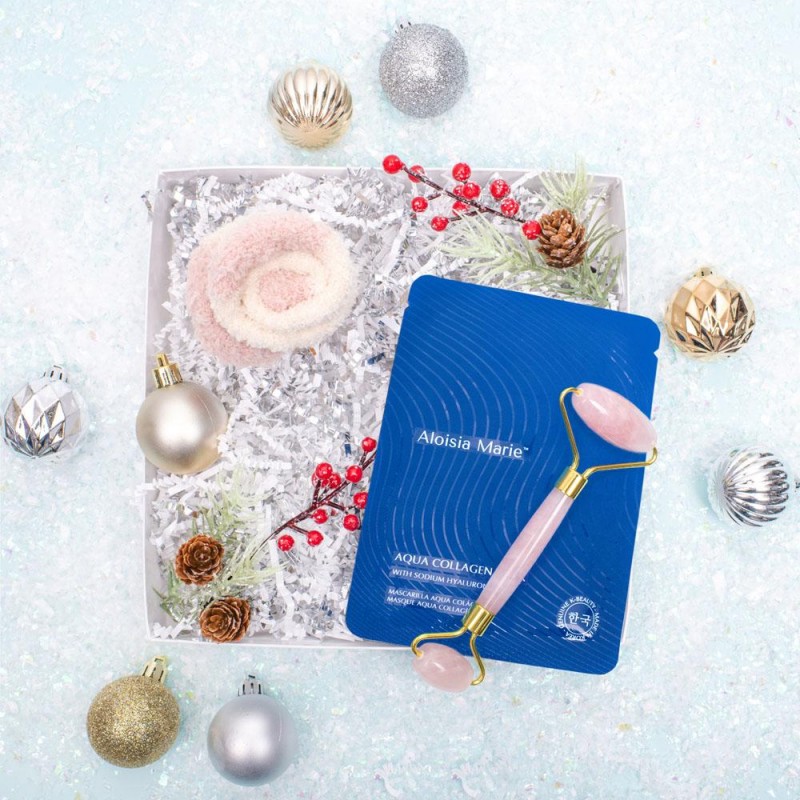 This beautiful Holiday Mini Spa Set from Aloisia Marie includes the essentials for a quick and effective skin care experience. It includes an Aqua Collagen Mask: a premium formulation infused with Hydrolyzed Collagen, vitamins, and natural plant extracts to help promote skin elasticity, plumpness, and firmness while creating a luminous glow. The set also has a Rose Quartz Facial Roller,which can be used post-mask to help skin absorb the remaining treatment and promote circulation or as a DIY facial massage, and a pair of super-soft Microfiber Socks.
Need even more gift ideas for women? Check out or women's gift guides from past years!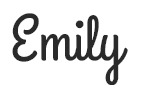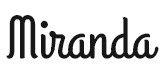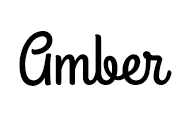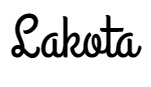 Hi there! I am Emily Evert, the owner of Emily Reviews. I am 28 and live in a small town in Michigan with my boyfriend Ryan and our two pugs. I have a large family and I adore my nieces and nephews. I love reading memoirs, and learning about child development and psychology. I love watching The Game of Thrones, Teen Mom, Sister Wives and Veep. I like listening to Jason Isbell, John Prine, and other alt-country or Americana music. I created Emily Reviews as a creative outlet to share my life and the products that I love with others.
This post currently has 20 responses.