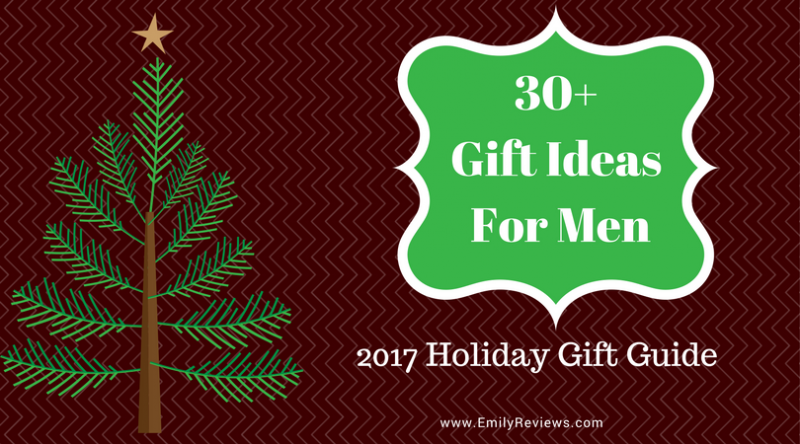 Emily Reviews writers were sent product samples for our gift guide. There are affiliate links in this post. All opinions are our own.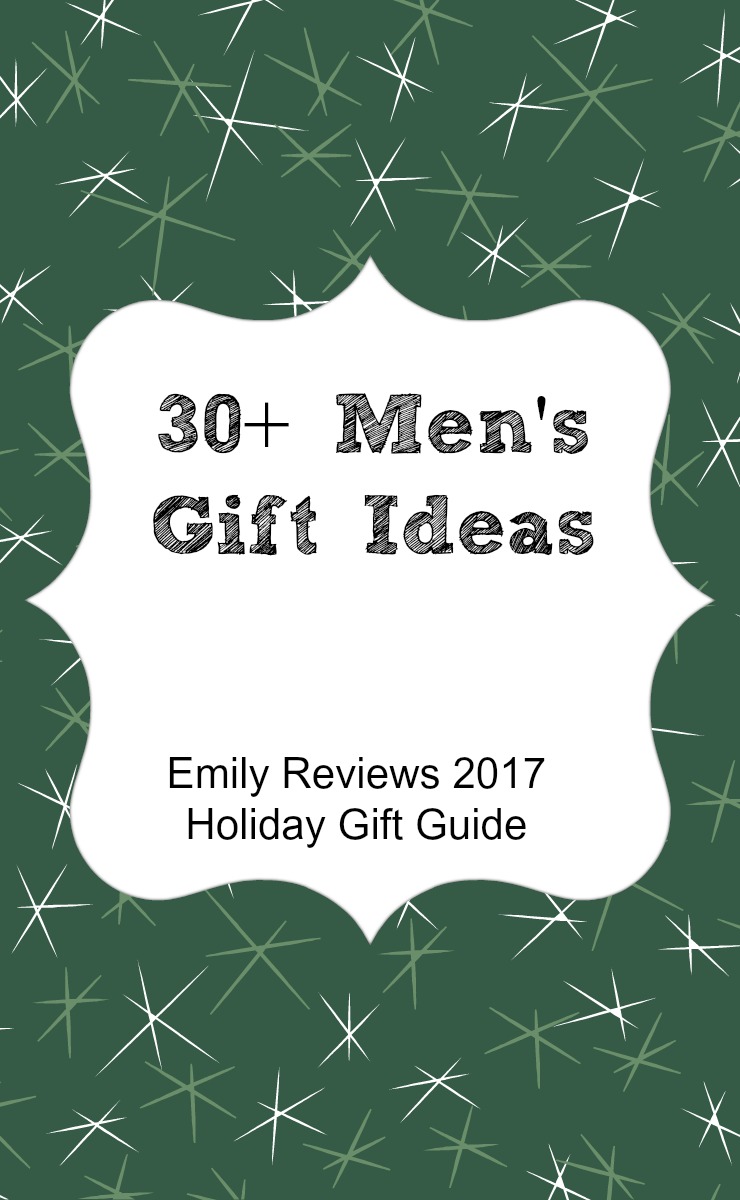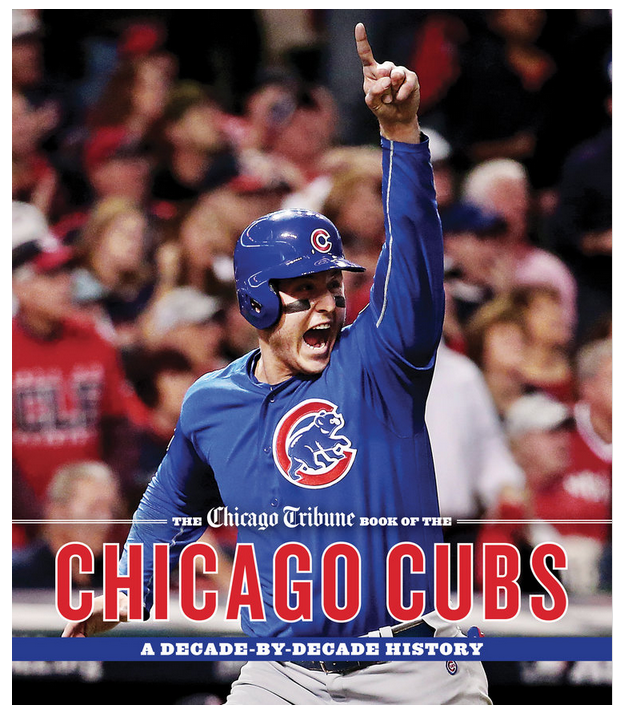 The Agate Publishing Chicago Cubs ~ A Decade-By-Decade History is a great hardcover book choice for the baseball fans in  your life.  For over a century, the Chicago Tribune has documented details of the Cubs seasons and this information has now been transformed into this one of a kind collection book.  Featuring 140 years of full-color photography, vintage images, articles, reportings, game records, and more are all carefully presented.  This comprehensive account of Cubs history is sure to be appreciated by fans big or small!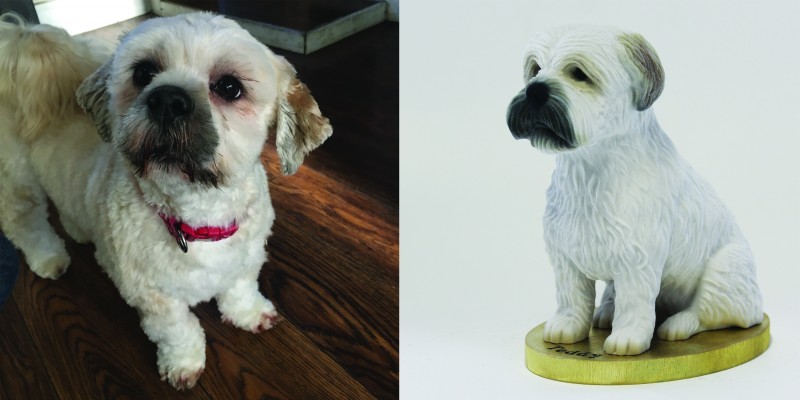 Arty Lobster makes 3D pet sculptures that are just like your pet. You send in 5-10 photos of your pet and they will customize a sculpture for you. They are fully customized based on those photos. This includes their shape, pose and coloring. A preview will be emailed to you before your pet is printed, so you can request any edits or changes. Once approved, your sculpture will be formed and mailed to you.
Buy it: ArtyLobster.com.
How about the gift of security this holiday? The EZVIZ Husky WiFi Home Security Camera is easy to install, indoors or out. It features a wide angle lens and provides high definition picture and video during the day and at night. The app is easy to install and use. This camera is durable and can stand up to a range of extreme temperatures and weather conditions. The EZVIZ Husky helps give peace of mind and a level of protection to homes, garages, sheds or anywhere that has an electrical source.
Buy it: us.ezvizlife.com.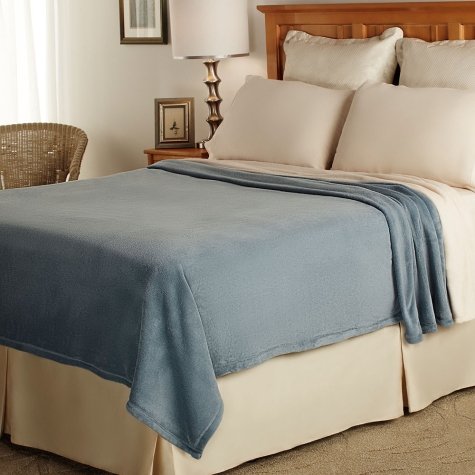 The Genuine Serasoft Blanket from Berkshire Blanket is a single-layer, super soft blanket that comes in multiple sizes. It's intended as a bed blanket, but my partner has been using it as an over-sized throw blanket when watching TV. It's very soft yet breathable enough to not let you overheat if used at night. Available in several colors to suit your decor. Also available in a regular throw size!
Buy it: Berkshire.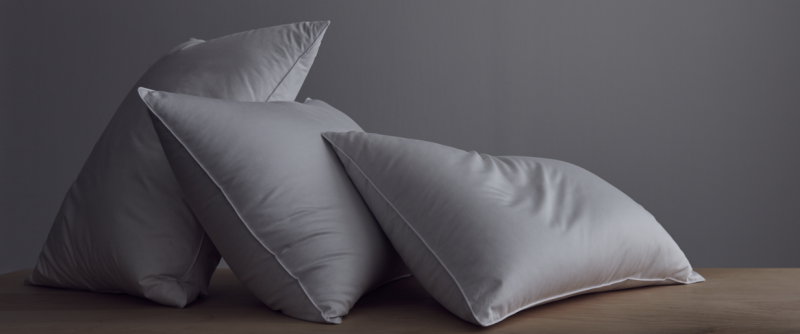 Surprise the man in your life with a great nights sleep by wrapping up the Slumbr Cassiopeia Luxe Pillow under the tree this year.  Filled with the finest, long-lasting European goose down, the billowy softness provides the ultimate comfortable sleeping experience.  This high thick 100% down pillow will settle over time but incredibly high quality goose down retains its durability longer than typical down pillows.  Airy and light, it's perfect for snuggling but supportive enough for side sleepers too.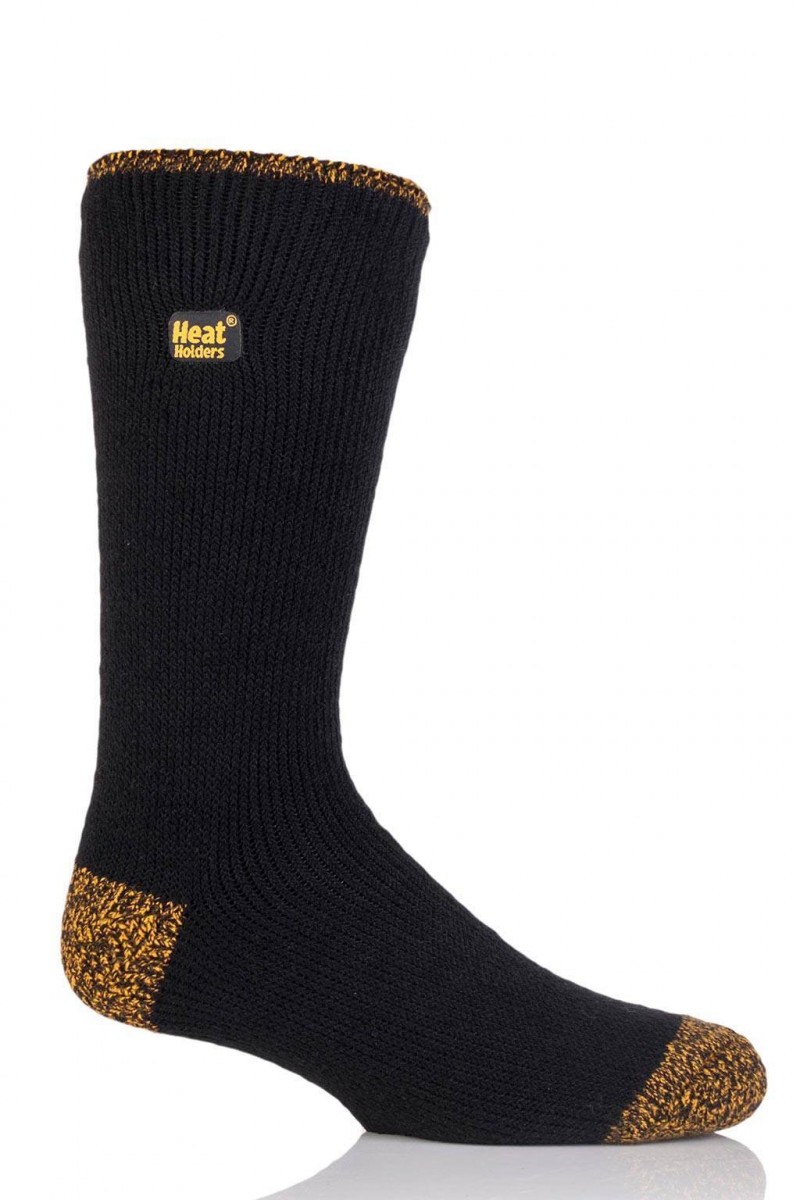 Heat Holders socks have a tog rating of 2.34. A tog (Thermal Overall Grade) rating is the scientific test that measures the heat retaining capacity of fabric. A tog of 2.34 is three times warmer than other thermal socks. Holders Worxx Socks have the same heat holding properties, plus a durable reinforced heel & toe. The reinforced heel and toe will give extra strength and support for those who work on their feet all day. Worxx Socks are available in both Men and Women's sizes. Learn more about Heat Holders in my review and enter to win the giveaway.
Buy It: HeatHolders or Amazon.
Learn more: Heat Holders review & giveaway (Ends 12/1)

The Luminoodle TV Backlight from Power Practical adds beautiful ambient lighting to your TV. It takes only minutes to install – using a 3M adhesive strip. It comes in three lengths, to be able to provide lighting to a variety of TV sizes. It has a built in USB that plugs in and allows the backlight to power on and off with your TV. The backlight improves contrast ratio by balancing white TV accent lighting. It reduces eye strain caused by changes in picture brightness from scene to scene. The high quality LED lights are rated for 50,000 hours of lighting.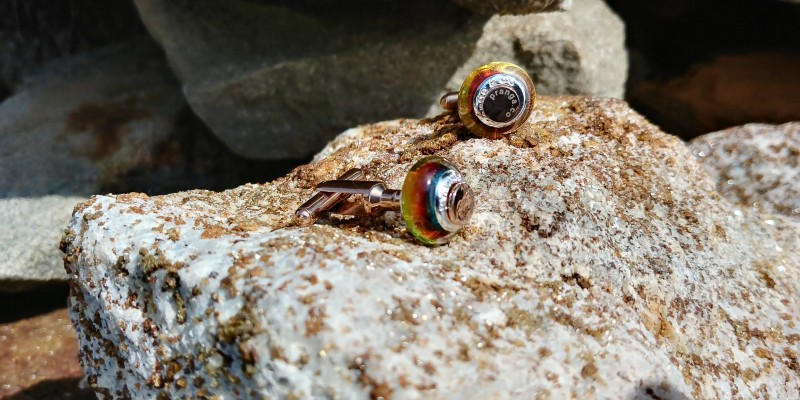 Men who love to show their fashion sense know how accessories can make or break a look. Pranga & Co cuff links definitely fall in the former category! Look at these stunning colorful cuff links! They can definitely add flair and individuality to a formal or business attire. What's great about these is that the ankers (the colorful part) are interchangeable so you can change them to match any outfit and any occasion in seconds. Ankers comes in many different shapes, colors and textures, from neutral semi-precious stones to colorful glass, and some made out of coal and wood.
Learn More and Win It: Head over to my Pranga & Co Review to learn more and enter the giveaway.
Buy It: Visit Pranga & Co to find your favorite style.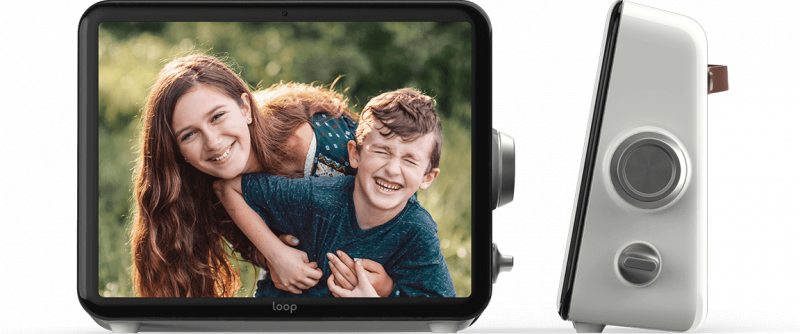 There's a great tech product that just came out. It's called the Loop. It's a personal Wi-Fi retro-looking device that connects you with family and friends via your smartphone. It allows people to share photos and videos and it's even possible to use it to video chat. It would be perfect for dads who are often away for work! They can easily connect with their family from their phone and everyone at home can interact with him directly and easily from the device, which is especially convenient for children or grandparents that may not be as familiar with technology. Here's a great demo video if you want to find out more!
Learn More: Stay tuned for my review in a few days.
Buy It: Visit the Loop website to find our more about this great device which is now available for purchase at Best Buy.

BroBasket is an online retailer that offers gift baskets that men really want to get. The Kentucky Mule gift basket has everything you need to make a Kentucky mule drink! Essentially, fun and relaxation in a basket! A copper mug, makers mark whiskey, ginger beer, limes, plus gourmet flavored popcorn and a reusable tin. Everything is carefully packaged so the gift basket will arrive perfectly on display and ready for gift-giving.
Buy it: TheBroBasket.com.
Learn more: BroBasket review.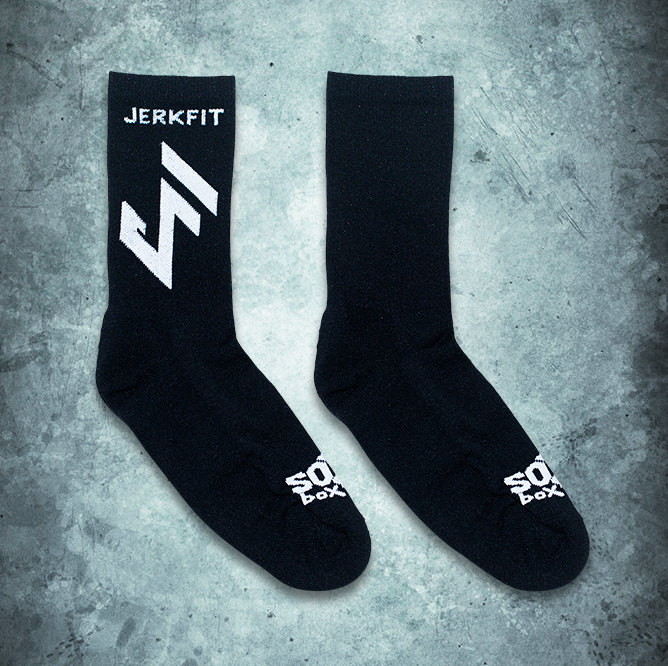 While socks are a classic stocking stuffer, this year, give the men in your life a gift of high performance with these JerkFit Icon Crew Socks.  Fitness lovers unite and everyone knows that crew socks are now in and JerkFit has you covered.  They are one-size-fits most and offer a combination of durability with comfort.  Featuring a blend of: 87% Nylon, 8% Polyester, 5% Spandex AND 100% RAD.  For lovers of fitness, its community, and way of life, JerkFit has you covered for gear and socks!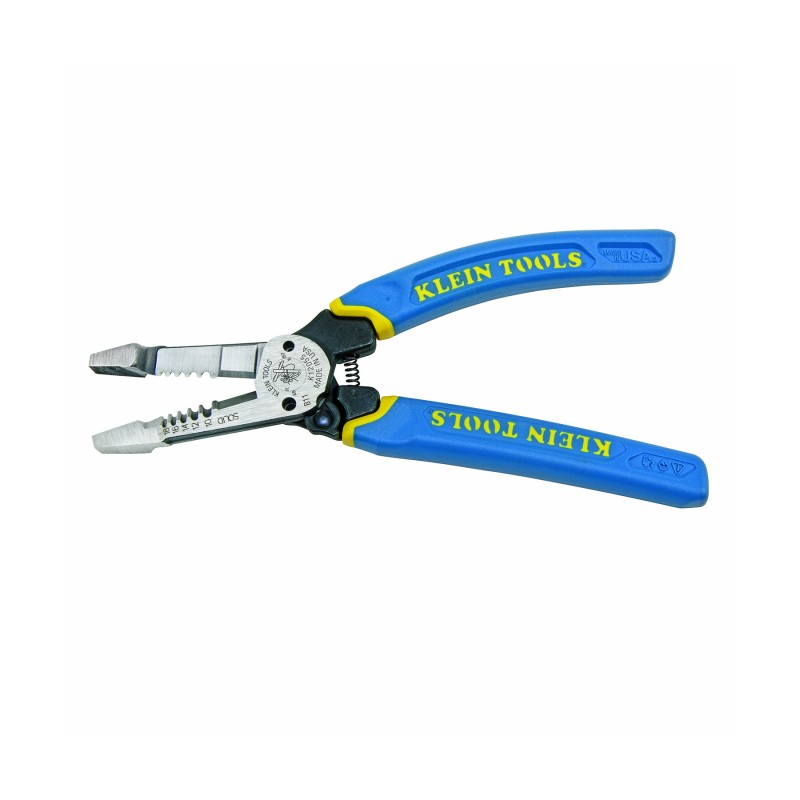 Klein Tools has a wide variety of professional tools, including Heavy-Duty Wire Strippers.  A Heavy-Duty Wire Stripper is four times stronger than other wire strippers. The Heavy-Duty Wire Strippers can strip 10-18 AWG solid and 12-20 AWG stranded wire, and are able to twist up to three wires at a time. They have a knurled jaw for twisting, grabbing and looping wire. The Heavy-Duty Wire Stripper has a hot-riveted joint to ensure a smooth motion. Klein Tools is a great place to shop for the DIYers on your list. Learn more about Klein Tools in my review.
Buy It: KleinTools.com or Amazon.com.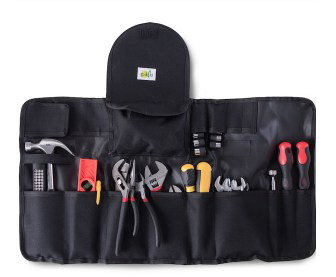 If you have a handy man you are looking for a gift for, an In A Pikle Tool Wrap would make a great gift! It is made of heavy canvas and coated inside with durable vinyl. It measures 8 inches by 13 inches when closed and 25 inches by 13 inches when open.  The In A Pikle Tool Wrap boasts 17 slots and pockets! It also has an expandable nylon strap, which means it can adjust to hold more or less contents. Note: tools are not included.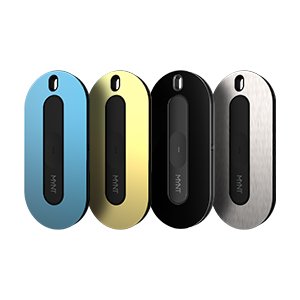 Mynt smart trackers can be attached to your keys, or slid into your wallet. They sync with your phone to provide location information. If you lose your wallet or keys, simply use the app to make the tracker beep so you can find it easily. Plus, if you truly lose an item with a Mynt tracker on it, you can report the item missing and other Mynt users can be notified if they get near the item so they can help return it to you! It's so nice to not have to search the house for our keys or wallet when trying to leave the house. It beeps, we find it and seconds and we go on about our day!
Buy it: On Mynt or Amazon.
Learn more: Mynt review.
A useful gift that is sure to be used again and again, pick up the new and innovative gift of The Better Bungee for the men in your life!  Created from a unique polyurethane blend called Betterthane 8000TM, The Better Bungee tie downs are safer, stronger, and better!  These cords can go anywhere and be used on almost everything, including water, fuel, oils, and more.  They also safely stretch to double in size and always retain their stretch.  Available in a range of different colors, they weigh less than typical bungees and won't scuff or leave marks.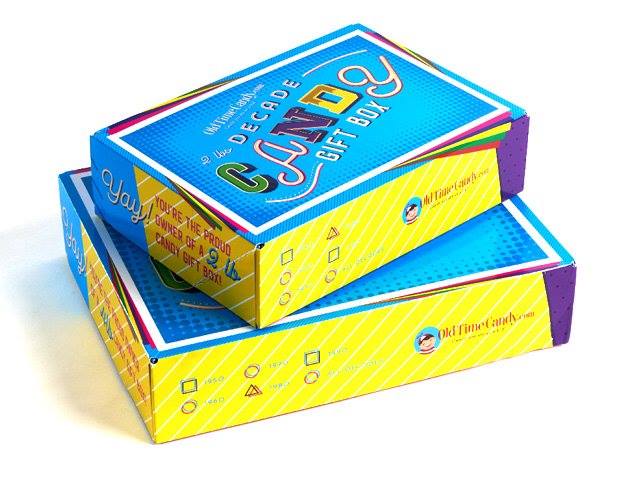 Old Time Candy offers customers a walk down memory lane. One of the many delicious products at Old Time Candy is a Decade Candy Gift Box. Decade Candy Gift Boxes are packed full of the candy you enjoy as a young child. The front of the Decade Gift box features a nostalgic photo of a drug store candy aisle. Customers have a choice of decades as well as a 2-pound box or a 4-pound box. You may also choose to add a Remember When booklet to your Decade Gift Box.
Buy It: OldTimeCandy.com
Win It: Enter the Old Time Candy giveaway.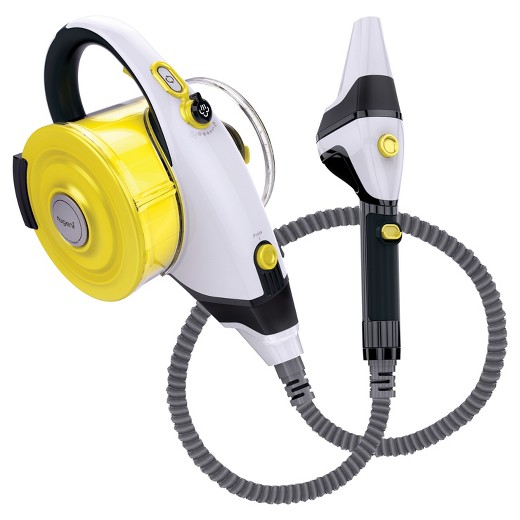 Nugeni's STEAMPAC is a steam cleaner that can tackle almost any surface in your home. Clean furniture, walls, appliances and more with no chemicals. It's even safe to use on children's and pets items. Once steam is applied, there will be little if any scrubbing left to do. It's wonderful to be able to clean efficiently with less elbow grease. It even heats up quickly so there is no waiting around required.
Learn more: Nugeni blog post.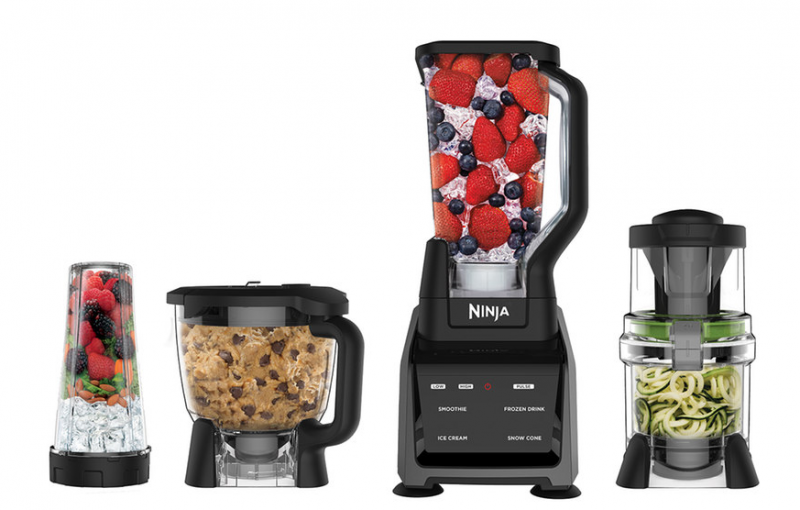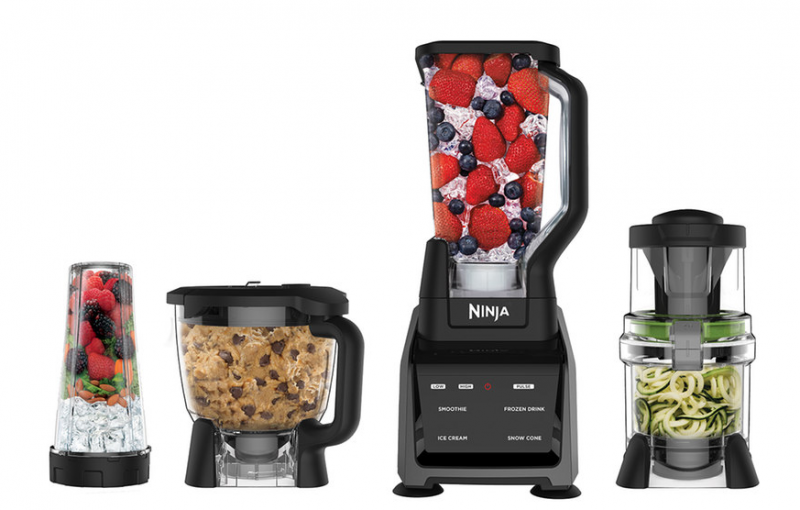 The Ninja Intelli-Sense Kitchen System is a one-stop system that will let the men in your life crush, process, blend, and spiralize in a simple push of a button.  From margaritas to ice cream, the Total Crushing Pitcher is part blender, part snow maker and creates delicious tasty concoctions in a matter of minutes.  The 12 chef-designed smart programs allows users to do so much more and savor the amazing results.  With this one smart base, you get four high power appliances and years of great food.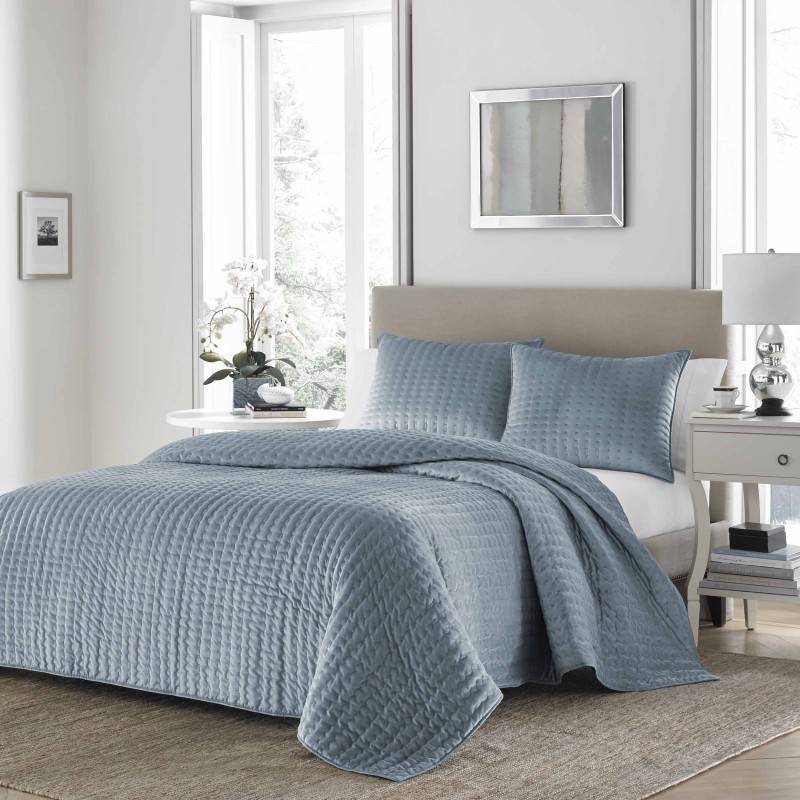 Stone Cottage Home bedding combines modern comforting fabrics with a rich classic design. The Blue Micromink Quilt Set is sure to please. It is plush and velvety soft. The Micromink Quilt Set comes with a quilt and two shams. It is available in blue (shown) and Ivory. Stone Cottage Home bedding helps you create a bedroom that is a dream come true. Learn more about Stone Cottage Home in my review and enter to win the giveaway.
Buy It: www.Overstock.com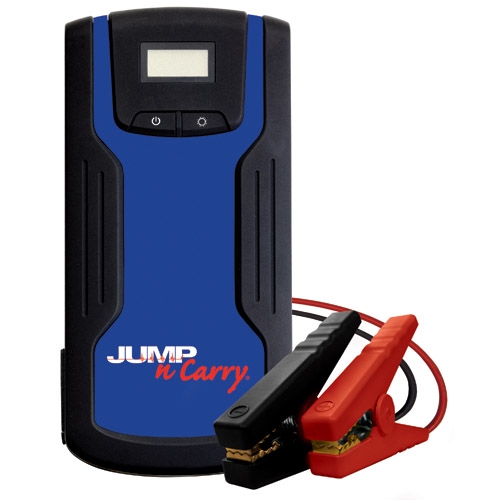 Clore Automotive's JNC318 Jump Starter stores enough energy to jump start your vehicle, up to a v8 engine! It can also be used to recharge your phone, tablet or computer while on the go. Never be stuck on the side of the road due to a dead battery. Having a jump starter in your trunk or glove box can provide wonderful peace of mind. Plus, it only has to get used once to be immensely appreciated.
Buy it: Amazon.
Learn More: Clore Automotive post w/ Giveaway (ends 11/24)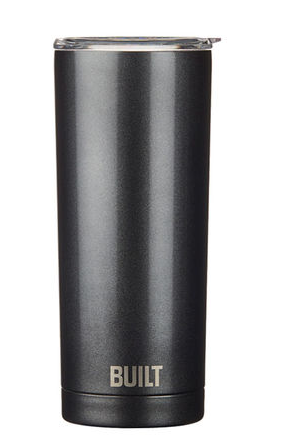 Something that is sure to be grabbed every morning on the way out the door, check out the BuiltNY Vacuum Insulated Tumbler.  Available in four color choices, this goblet 20 ounce size features double wall, vacuum sealed construction.  Designed to maintain temperatures of your hot or cold beverages for extended periods of time.  It will conveniently fit into most standard automotive cup holders for easy on-the-go use.  Sleek and appealing in looks, the see-through lid twists open and closed for easy drinking.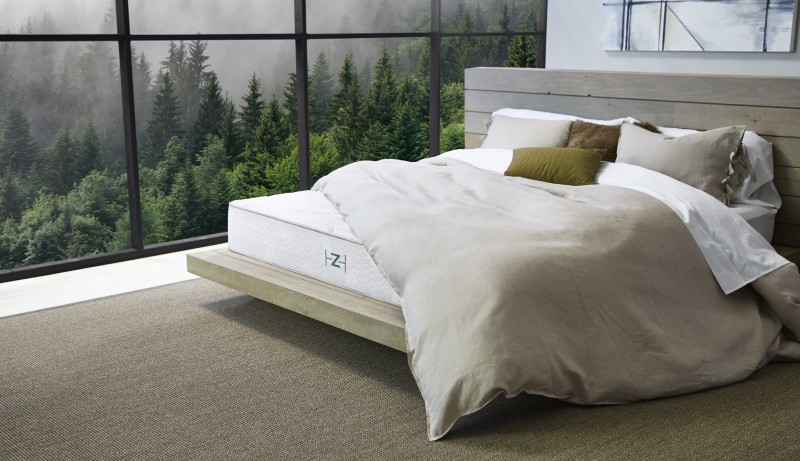 The Saatva Company offers luxury mattresses in three styles. The Zenhaven mattress is made with all-natural latex, 100% organic New Zealand wool, and organic cotton. It has a 5-zone comfort layer for pressure-free support and proper spinal alignment. The natural materials provide breathability and moisture wicking properties. The Zenhaven mattress delivers a blissful night of sleep. Learn more about Zenhaven in my review.
Buy It: Zenhaven.com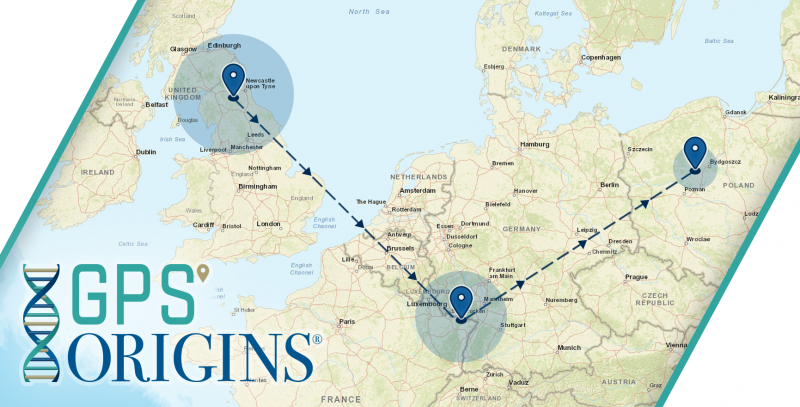 GPS Origins ancestry test kit can give you information about your ancestry. The kit simply involves swabbing the inside of your cheeks for a DNA sample and mailing it in. After a couple of weeks you will be provided with information about the region where your ancestors originated from! It will show you two lines of lineage, one for each side of the family.
Buy it: Use code GPSCJ50 to save $50 on the kit.
Learn more: GPS Origins review & giveaway (ends 11/26)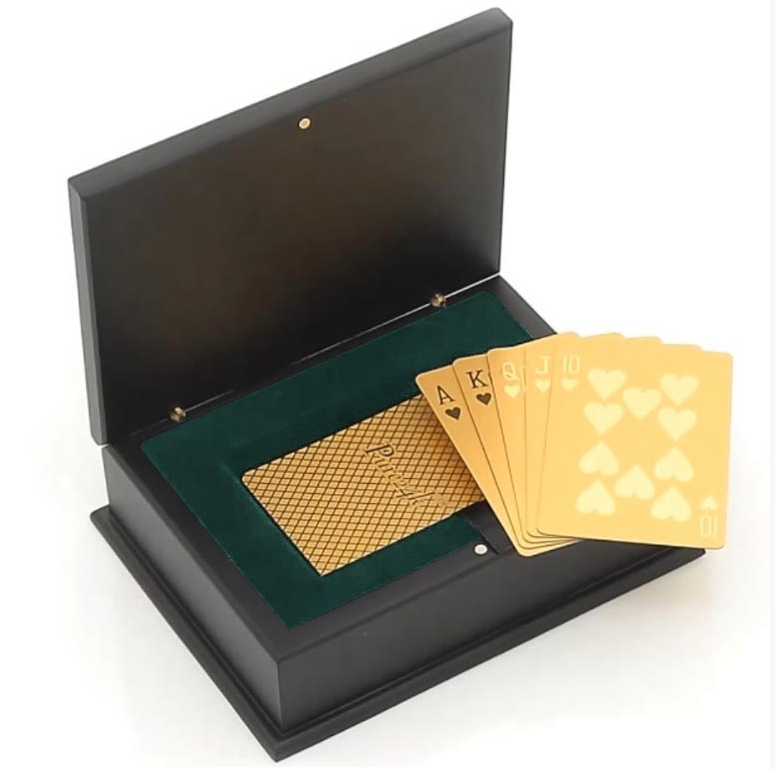 A quality gift for the man in your life that really offers a wow factor is The Eternity Rose 24 Karat Gold Dipped Poker Playing Cards.  This playable deck of poker cards is absolutely stunning in person and are perfect for poker tournaments or to be put on display.  Beautifully presented in an elegant velvet lined cherrywood case, there's even a certificate of authencity included.  They are sturdy enough to withstand play and are commonly found at casinos throughout the world.  Impressive for sure!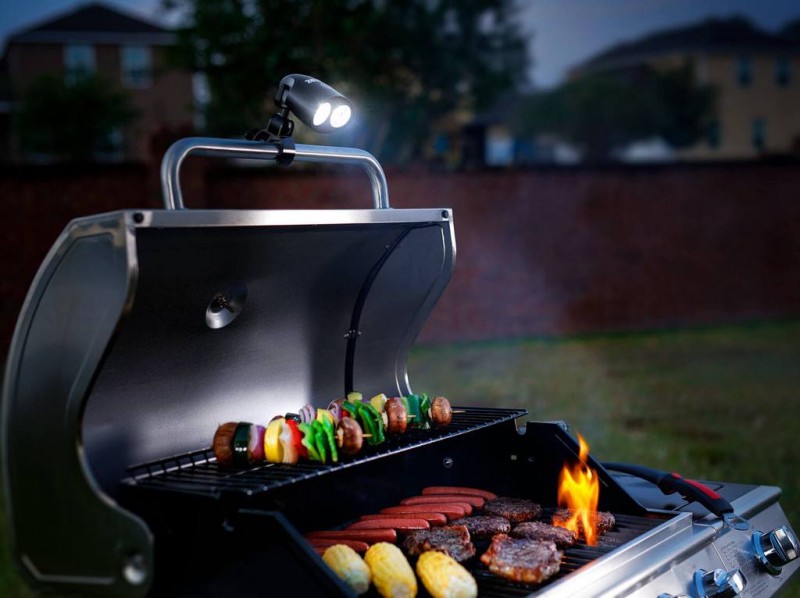 Zeust offers high-quality outdoor kitchen and patio lighting. Zeust's Sirius BBQ Grill Light illuminates your entire grilling surface with efficient LED bulbs. It is constructed of durable, water and heat-resistant materials. The Sirius Barbecue Grill Light is easy to use, can be adjusted to fit your needs and has a long-lasting battery life. For a complete gift idea, give a Zeust light along with a set of BBQ tools, and/or gourmet sauces.
Buy It: Zeust.com
Discount: Use code ZHOLIDAY15X to receive 15% off the Zeust Grill Light at www.zeust.com. This offer is valid until January 15, 2018.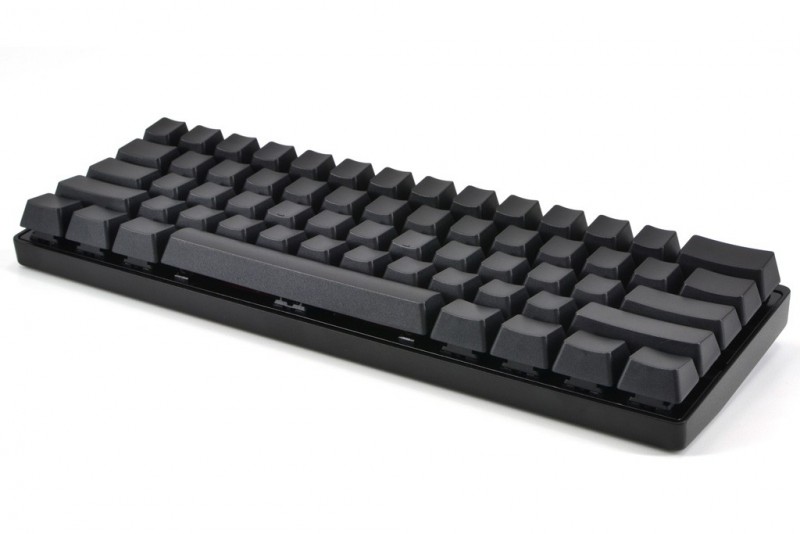 The WASD VP3 61 key custom mechanical keyboard will delight computer gamers, programmers or anyone who spends a lot of time on a keyboard. Nearly every aspect of this keyboard can be customized to meet your unique needs. It's rather small making it perfect for small desk spaces or for using on the go. Mechanical keyboards offer a really satisfying sound and feel when pressing the keys, and that sensation can be customized at WASD.
Buy it: WASDKeyboards.
Learn more: Review coming soon!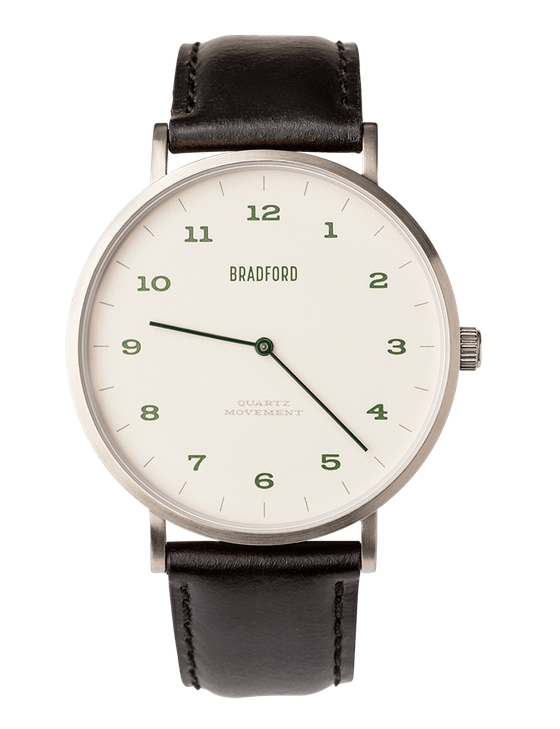 Timeless and bold, The Bradford Watch Co. The Claypool Watch is a great choice.  This timepiece is a wearable expression of modern, rugged design, perfect for every man.  For long lasting wear and performance, The Claypool is equipped with a quartz movement, sturdy mineral glass, and a durable, brushed stainless steel case.  The comfortable, oil-tanned, genuine leather band is as functional as it is comfortable and only gets better over time.  Classic enough for every day, all day wear, make a statement this year and sport your Claypool!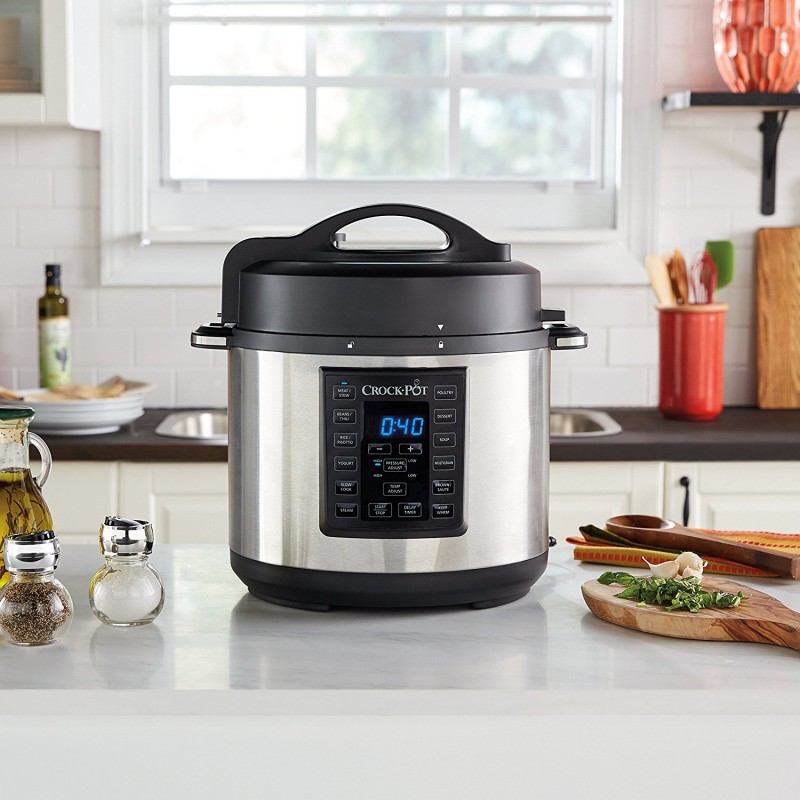 For years, Crock-Pot has been helping us prepare homemade meals. The NEW Crock-Pot Express Crock Multi-Cooker is going to revolutionize the way we cook. The Express Crock is an all-in-one appliance; it can slow cook, pressure cook, brown, sauté, and steam. Users can easily cook with eight one-touch digital meal settings. The Crock-Pot Express Crock Multi-Cooker comes with a recipe book, steaming rack, and serving spoon. Learn more about Crock-Pot in my review and enter to win the giveaway.
Buy It: Crock-Pot.com or Amazon.com.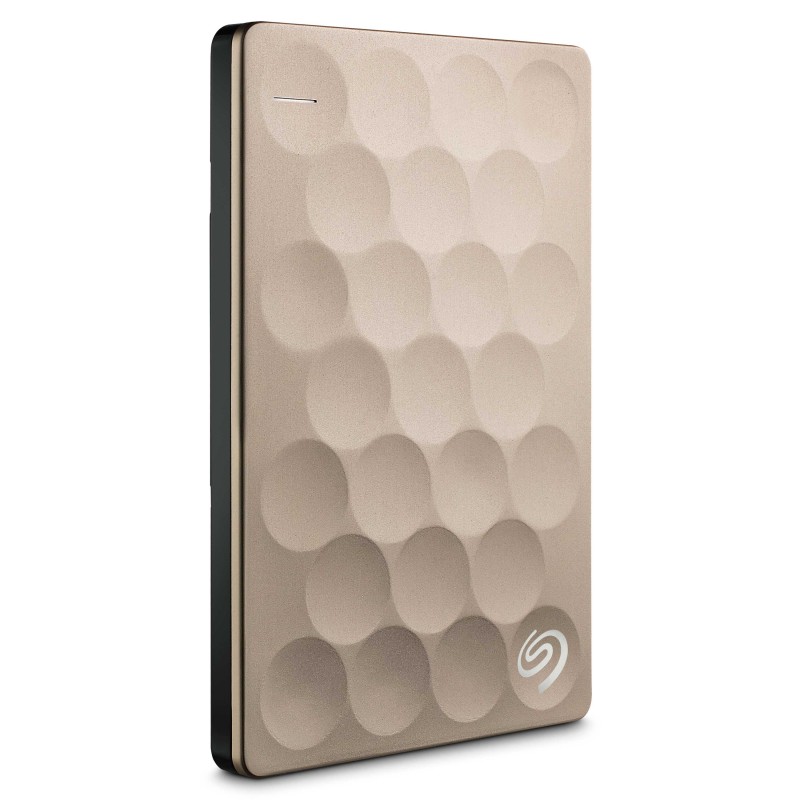 The Seagate BackUp Plus Ultra Slim is a portable storage drive with 2TB of storage. As graphics and videos get larger, we all find ourselves needing more storage space. The BackUp Plus Ultra Slim is small enough to carry around with you, or to slip in your pocket. I feel better having a physical storage location to backup my photos and videos. With 2TB of storage it won't fill up anytime soon!
Learn more: Review coming soon.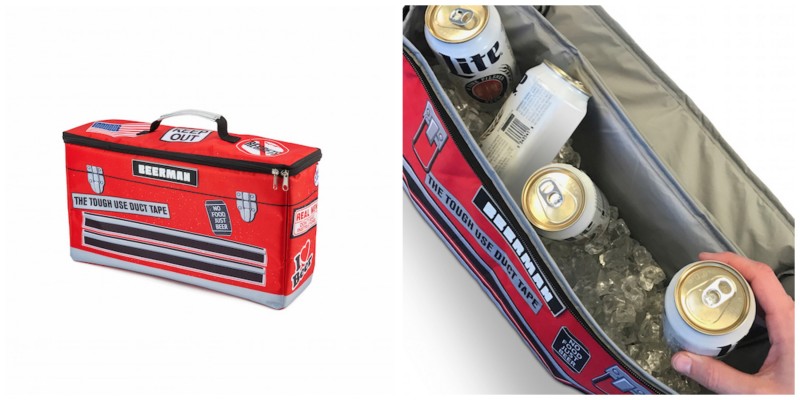 Useful and fun, the Big Mouth Inc. Handyman Toolbox Beverage Cooler will get a lot of laughs and love.  Pair it with a few cans of your man's favorite beverage and some ice for a gift that will not soon be forgotten!  EVA-insulated to keep drinks cool, this neat little cooler is designed to hold 12 standard size cans or bottles.  The zip-top with a wide mouth opening is designed to make loading and un-loading easy.  Whether heading to a game, backyard BBQ, fishing, or the beach, this handy cooler will be a favorite take along.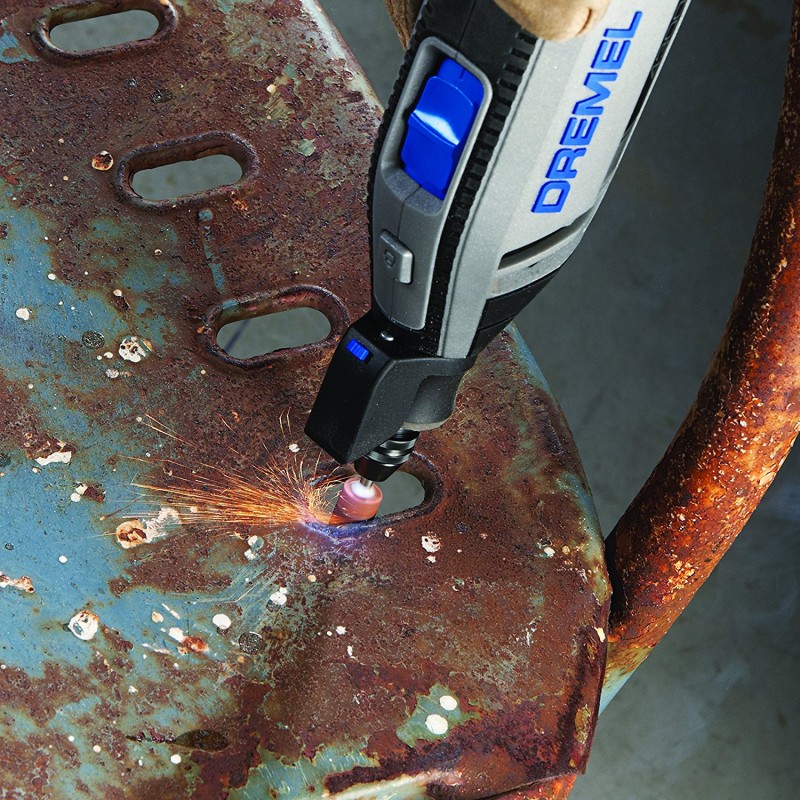 Dremel 4300-5/40 High-Performance Rotary Tool Kit is perfect for all of your DIY projects. The Dremel 4300 comes with a Universal 3-Jaw Chuck, 5 Attachments, and 40 Accessories! Whether you are cutting, grinding, sanding, or polishing, the Dremel 4300 will help you get the job done. When you are in between projects, the Dremel 4300 and all of its accessories can be safely stored in the convenient carrying case. Learn more about Dremel in my review.
Buy It: Dremel.com or Amazon.com.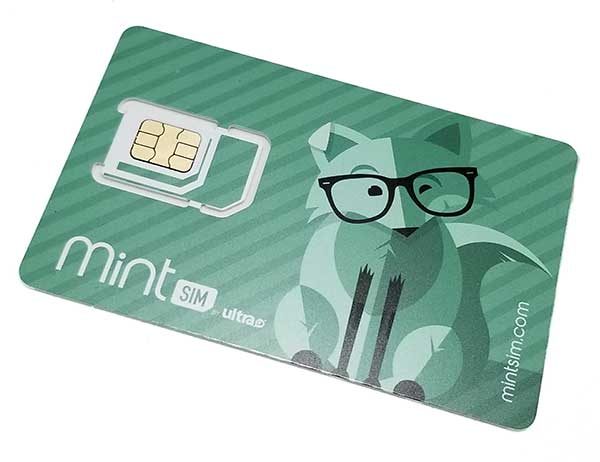 MintSim is a budget friendly wireless phone service. Right now, get 3 months of service for $45 total! When you sign up, you are mailed a sim card that you can install in any phone that is compatible with the service. It includes unlimited calls, texts and data (2GB/month of 4g LTE). Or, you can buy 6 or 12 months of service all at once so you don't have to worry about paying again for months!
Buy it: MintSim.com.
Learn more: MintSim Review.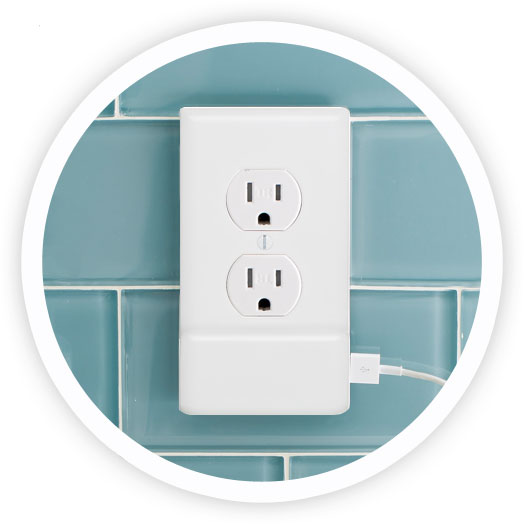 SnapPower creates simple and convenient product solutions to solve some of the most basic issues in today's home. The SnapPower USB Charger requires NO special wiring. It simply slides over the outlet and attaches with the cover plate screw. The SnapPower USB Charger allows you to charge your devices will still having your outlets free for use. SnapPower product solutions make life easier.
Buy It: SnapPower.com or Amazon.com.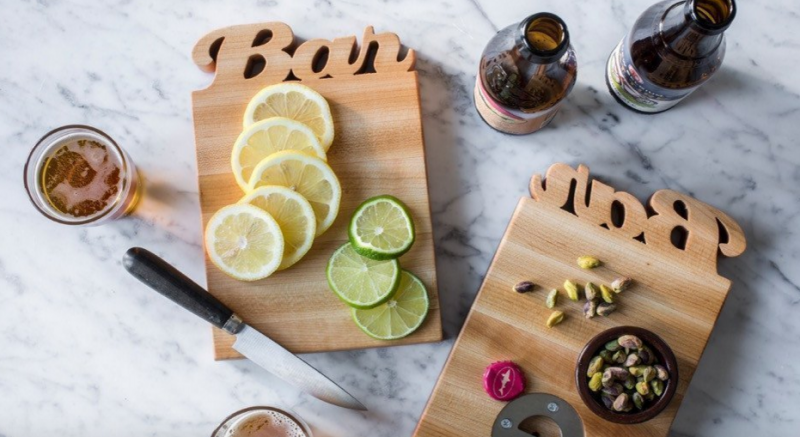 How about a personalized gift from Words with Boards? Made in the USA with sustainably forested hardwoods,  Words with Boards hand-cuts each cutting board. The mini cutting boards would be perfect for a home bar, or to take on a picnic, camping or boating. Boards can be personalized with other words or names for a unique and useful gift. Larger cutting boards, different shapes and other customized products are also available.
Buy it: Words with Boards.
Learn more: Words with Boards review.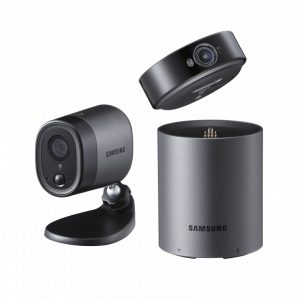 Wisenet offers the man in your life home security at the touch of a button. The SmartCam A1 monitors indoors as well as outdoors with 350° pan and auto tracking. Weather resistant features paired with night vision abilities ensure that you'll be seeing everything in and around your home at any time of day. Any tech savvy guy can appreciate the ability to connect from anywhere with the camera using any iOS or Android system.
Buy It: www.wisenetlife.com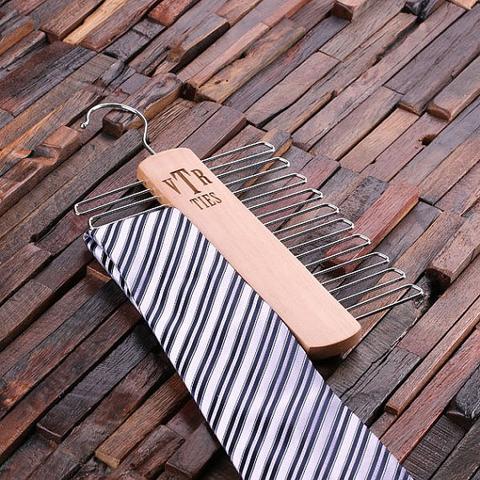 The Neck Tie Marshall tie holder. Men often get ties as gifts, and the neck tie marshall will allow them to be stored and organized in style. It is available in natural wood or a cherry finish. It can be personalized with the recipient's initials, making it feel like a personal gift. Ryan has a lot of ties but no good place for storage so this stood out to me as great for him.
Buy it: GroovyGroomsmenGifts.com.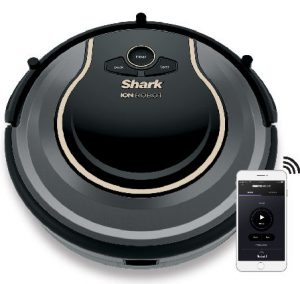 The Shark Ion Robot Vacuum in the perfect gift for the men in your life. The Shark Ion Robot makes clean floors effortless and effective. Smart sensors navigate carpets and floors while also adapting to surrounding obstacles in the area. Any man can appreciate the ease of clean floors at the touch of a button from his iPhone or Android phone leaving more time for relaxing and enjoying time with friends or family.
Buy It: www.sharkclean.com or Amazon.com.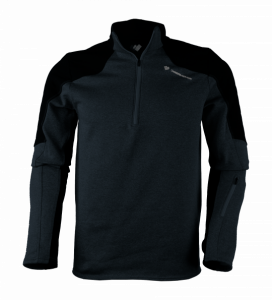 Staying warm is no problem when shopping with Obermeyer. The Semi Shell 1/4 Zip Fleece Top from Obermeyer offers warmth and style for any guy looking for clean but casual cold weather apparel. With a fleece chin protector rough abrasion on  the chin is completely avoidable for those active fellas.
Buy It: www.Obermeyer.com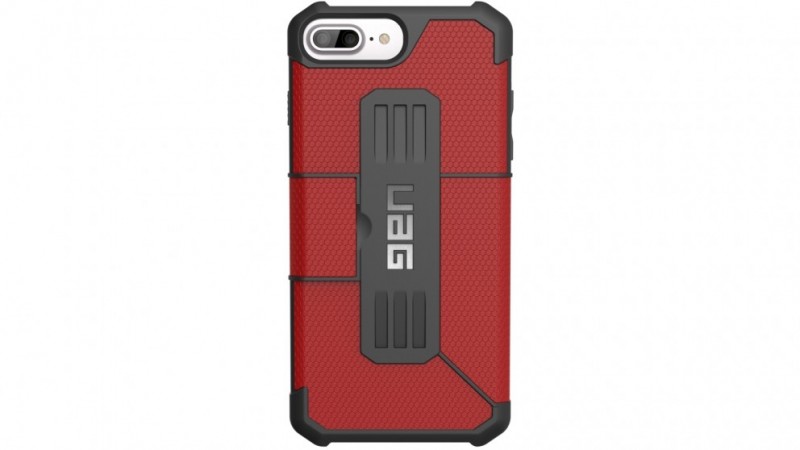 MacFixIt's UAG Metropolis Folio case is the perfect way to protect your iPhone 6s, 7 or 8. It provides a non-slip grip exterior plus discreet card storage. It has a felt-lined cover so your phone has 360 degrees of protection. I love how discreet the card storage is! This case does not appear to be one of those wallet-style cases. Perfect for keeping the necessities with you on the run.
Buy it: MacFixIt.com.au.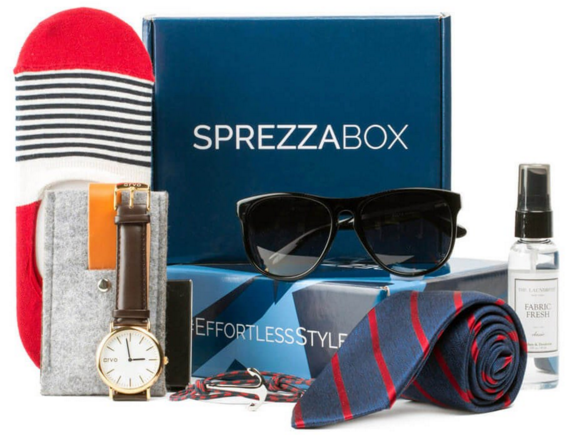 Sprezza Box is a men's subscription box filled with stylish accessories and more. Cost is only $28 dollars a month, and is guaranteed to have over $100 worth of value. Just choose the subscription plan, and then a stylist will handpick five or six different products to send. You can check the Sprezza Box website to see items included in past boxes. Typical items will include ties, socks, pocket squares, grooming products & more. A fun surprise for any man in your life!
Buy it: Sprezza Box.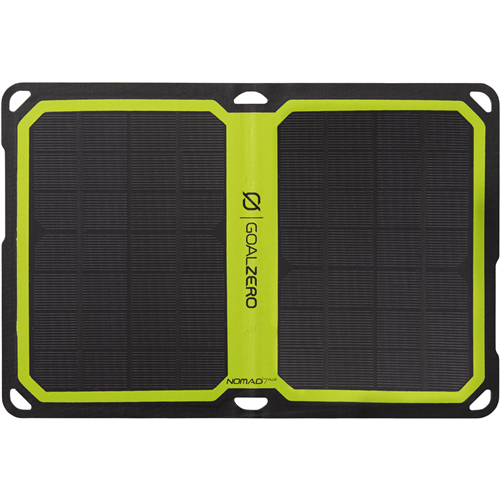 GoalZero's Nomad 7 plus solar panel lets you charge your USB devices without electric. Imagine going camping or backpacking and charging on the go, thanks to sun! With the Nomad 7 Plus, you can. It has a kickstand that allows you to angle the solar panel to get the most sun possible. It's also made weatherproof so it can be used regardless of the weather conditions outside.
Buy it: GoalZero or Amazon.

Hi there! I am Emily Evert, the owner of Emily Reviews. I am 28 and live in a small town in Michigan with my boyfriend Ryan and our two pugs. I have a large family and I adore my nieces and nephews. I love reading memoirs, and learning about child development and psychology. I love watching The Game of Thrones, Teen Mom, Sister Wives and Veep. I like listening to Jason Isbell, John Prine, and other alt-country or Americana music. I created Emily Reviews as a creative outlet to share my life and the products that I love with others.
This post currently has 23 responses.