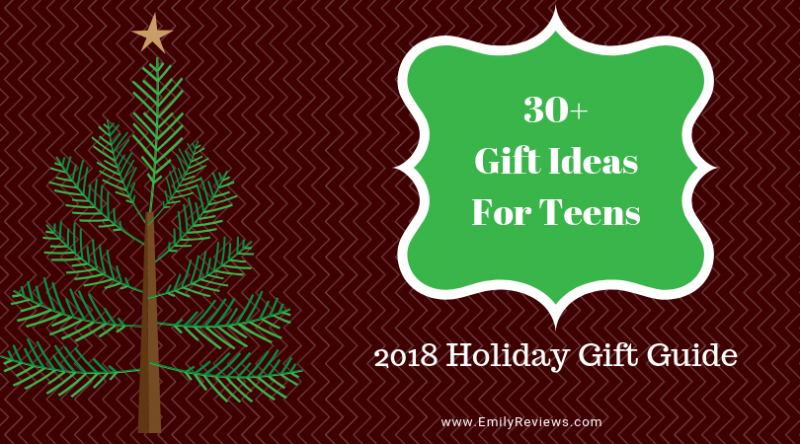 Emily Reviews writers were sent samples from brands in exchange for our holiday gift guide. There are affiliate links in this post. All opinions are our own.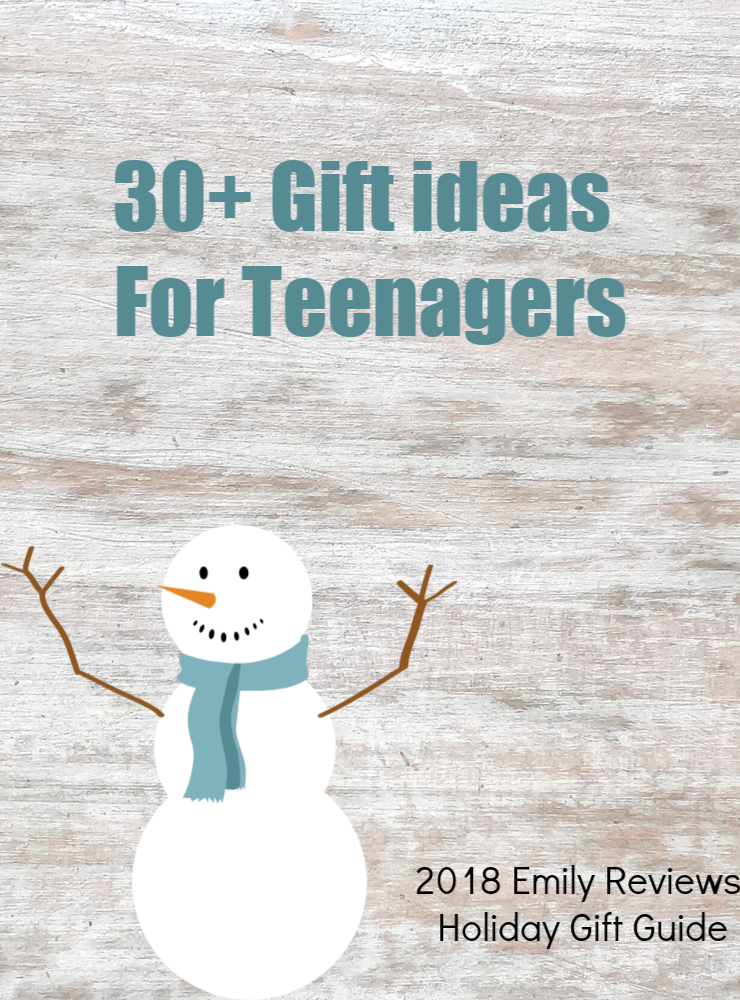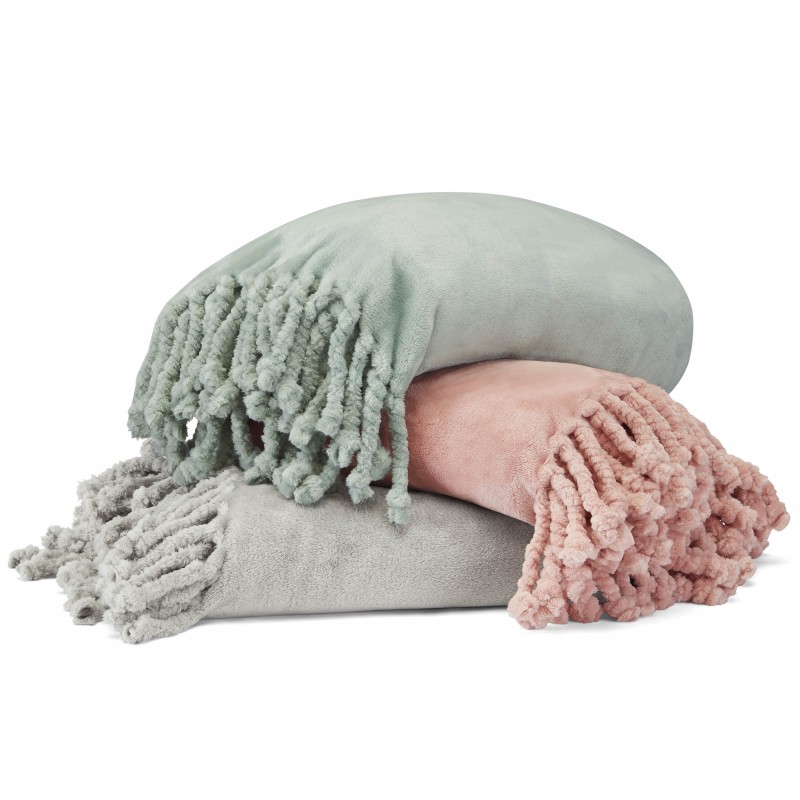 Stone Cottage bedding makes a great gift for teens. The Hazel Ultra Soft Plush Fringe Throw is perfect for snuggling while doing homework, listening to music, watching a movie, and/or reading a good book. It is made with ultra plush fleece and is approximately 70″Lx50″W in size. The Hazel Ultra Soft Plush Fringe Throw is available in three colors- Pastel Green, Grey, Pink. For a complete gift idea, give a Hazel Ultra Soft Plush Fringe Throw with an iTunes gift card. To learn more about Stone Cottage bedding, read my full review.
Buy it: www.Overstock.com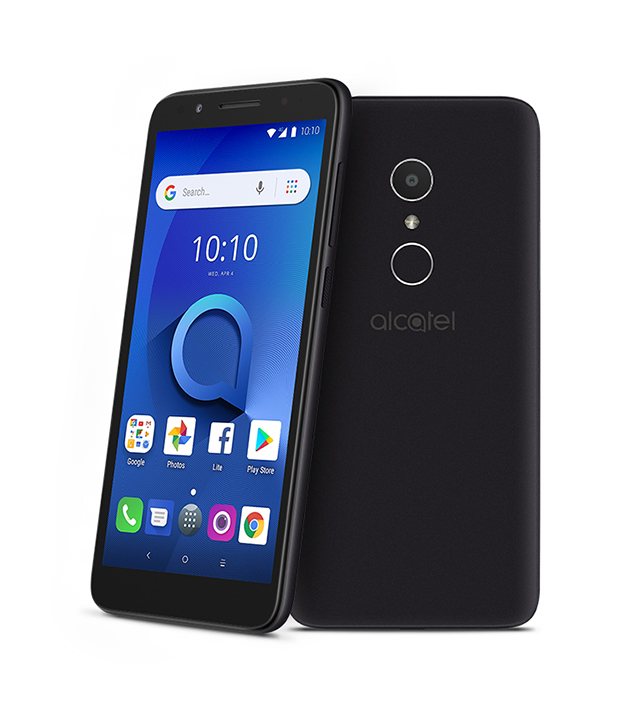 It's not easy to find a teenager who doesn't want a phone. If you're looking for an affordable way to let your teen have a phone, going with the Alcatel 1X smartphone is a great option. This phone is only $99.99 but it has a lot of features that your kids will love. It has a generous 5.3″ display, a generous battery (up to 14 hours of talk-time), an 8MP rear camera and 5MP front camera and built-in flash and fun photo features. It has an Android Oreo operating system.
Buy it: Walmart or BestBuy.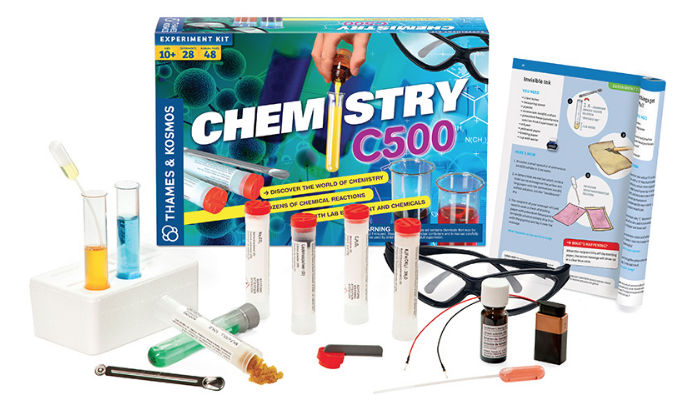 Get ready for some hands on fun. Learn about reactions between solids, liquids, and gases with this Chemistry C500 Kit. Discover the colorful effects of acids and bases. Even perform astonishing "magic" tricks for your siblings and friends. Make fizzy and foamy reactions. Write messages with invisible ink. Investigate metals and salts in electrochemical experiments.  Now is the time to learn for yourself how chemistry goes far beyond textbooks and laboratories to explain occurrences that happen around us every day. This kit also includes a 48-page,full-color experiment manual gives simple instructions so you can get working!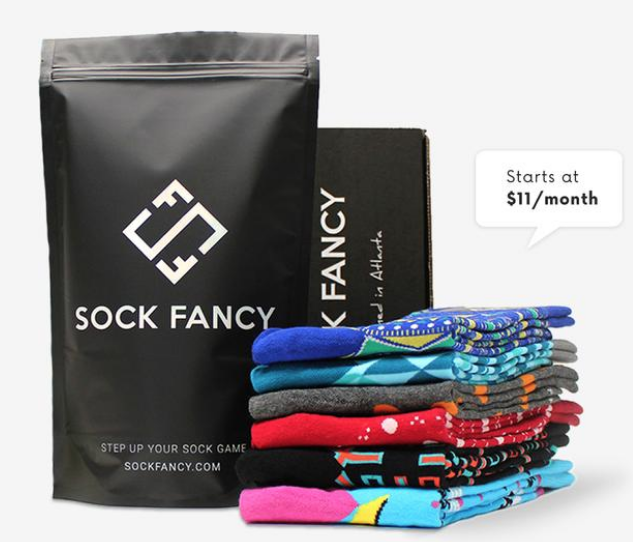 Gifting is made easy with a subscription to Sock Fancy.  Starting with packages for just $11, they send stylish teens and adults some amazing socks that are unique, eye-catching, and fun.   Choose from one to six pairs per month.  Then you also get to decide if you want all crew, all no-show low cut, or a mixture of both styles.  And all socks are designed in-house at the Sock Fancy headquarters in Atlanta.  Giving a Sock Fancy subscription is an easy, hassle free way to score major gifting points with minimal effort!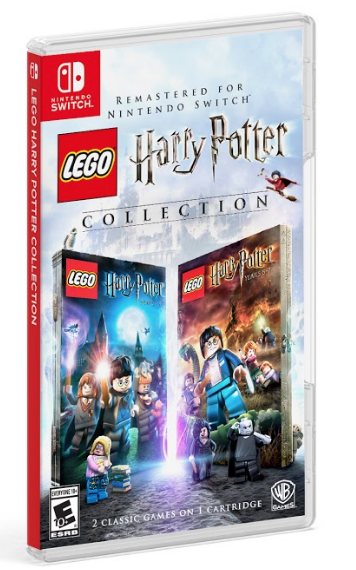 This LEGO Harry Potter: Collection is a new compilation that brings LEGO Harry Potter: Years 1-4 and LEGO Harry Potter: Years 5-7 to the Nintendo Switch and Xbox One worlds.  And both top-selling video games are remastered in one package! This collection unites the creative prowess of LEGO along with the expansive world of Harry Potter.  And it becomes an exciting journey full of spell-casting, potion-making, puzzle-solving, lessons, dueling and much more for players young and old to enjoy.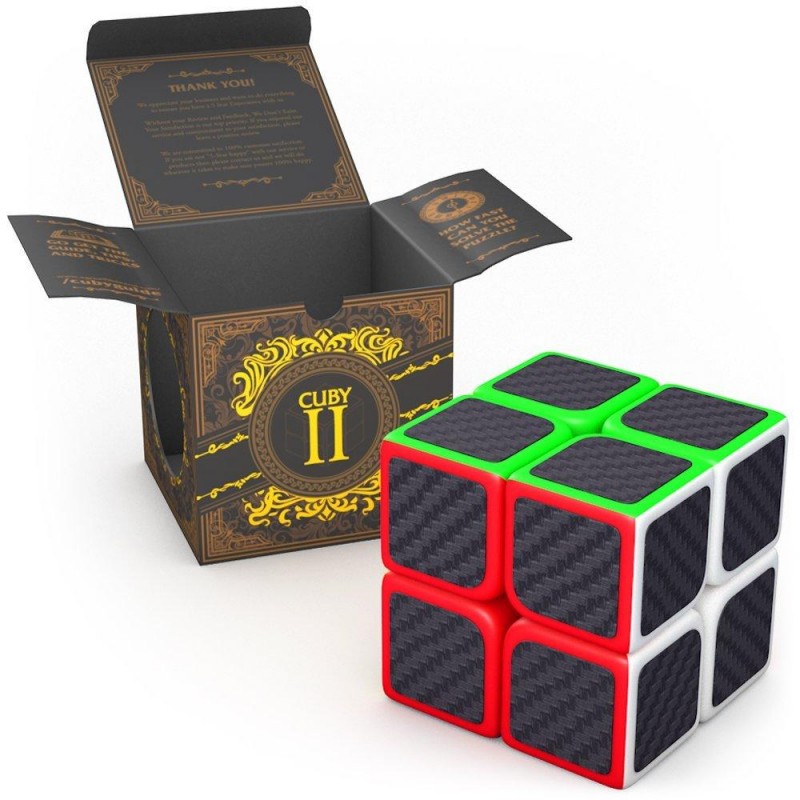 The Cuby 2 from aGreatLife, is a fun and educational brain-teaser. Cuby 2 is a two-layer puzzle with easy moving parts. During play, tweens may learn new strategy skills, improve coordination, and build on being persistent when faced with a difficult challenge. With Cuby 2, there is no right or wrong way to play. Each time you play, the solution will likely be different. Cuby 2 is perfect to carry in your backpack for downtime at school.
Buy it: Agreatlifebrand.com or Amazon.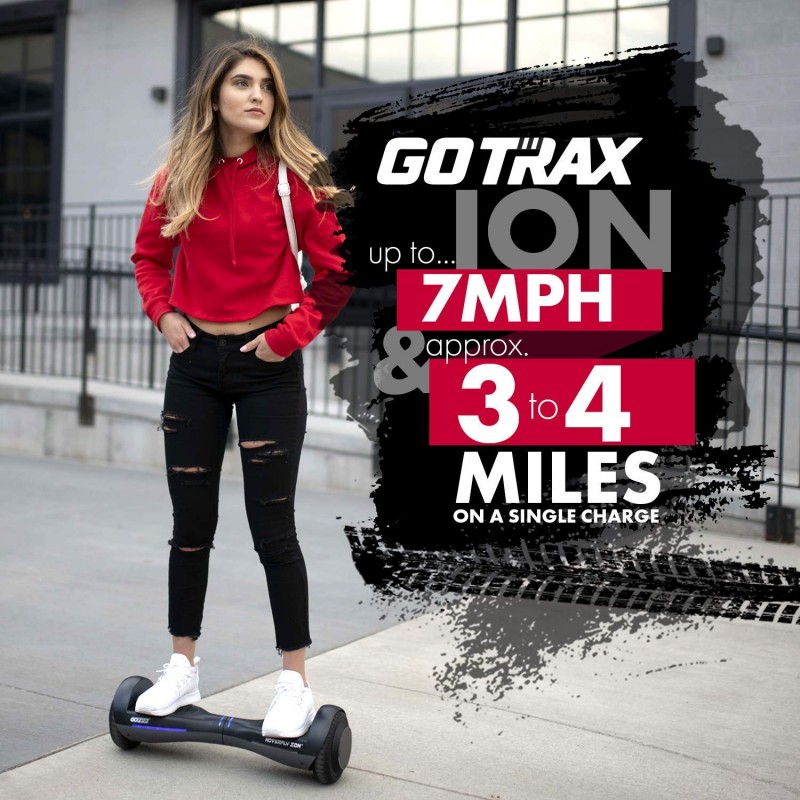 The perfect hoverboard for beginners, the ION Self-Balancing Hoverboard by GoTrax will be the perfect gift for teens on your shopping list this year. With a lightweight frame of only 20 lbs, this hoverboard is perfect for teaching young riders. With a powerful DUAL 200-watt electric engine and 4 miles on a single battery charge you can spend more time riding and less time plugged-in. The ION hoverboard is equipped with intuitive LED headlights and tail lights and a self-balancing feature making it a perfect beginners hoverboard. It's available in nine colors!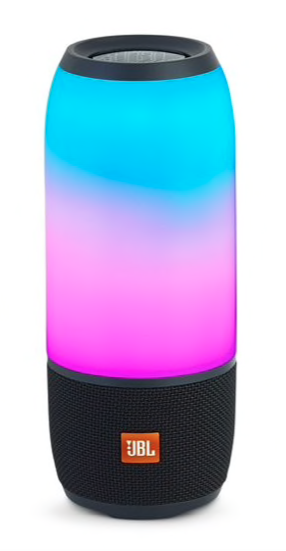 Any music loving teen will be excited to receive the JBL Pulse 3 Bluetooth Speaker this holiday season. The Pulse 3 has a new waterproof design and the customizable 360 degree LED light show makes this speaker unique and does not compromise the listening experience. Twelve hours of music and lightshow playtime give this speaker an edge. It is controllable through a smartphone, tablet, or through the speaker itself. The Pulse 3 can connect up to three smartphones/tablets and create a JBL ecosystem with other JBL Connect+ enabled speakers.
or Amazon.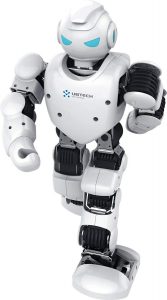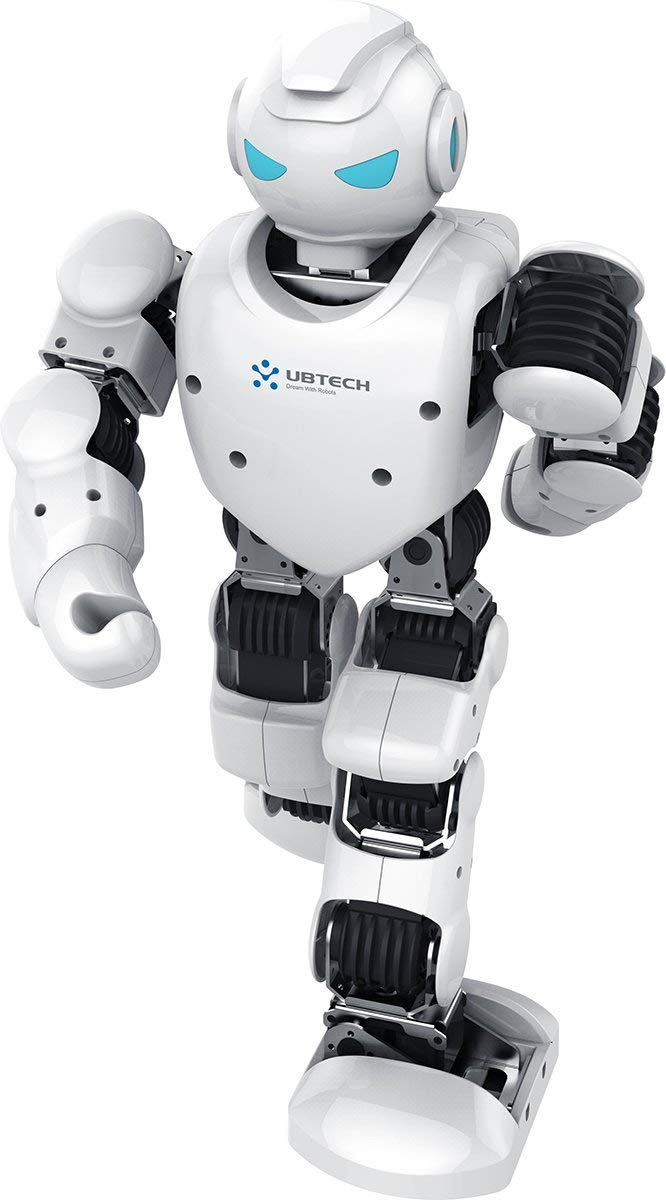 Ubtech can take care of the teens on your gift list this year as well. Alpha 1 Pro Humanoid can keep teens busy playing sports together, mastering Kung Fu or even doing Yoga! Multiple levels of programming allow even a novice to start learn and master Alpa and continue to grow and learn as the programming develops into more difficult actions and sequences. Grab one for the teen in your life!
Buy It: ubtrobot.com or Amazon.
If you know a teen that suffers from mood swings or Seasonal Affective Disorder, a Verilux HappyLight Lucent could be the perfect gift this holiday season! This light therapy lamp delivers a powerful 10,000 lux to provide a daily sunshine boost for increased energy, mood, focus, and sleep. The smallest HappyLight from Verilux, the Lucent LED can be positioned horizontally or vertically and can fit well in small places. It has a detachable stand and packs flat for travel, like heading back to college after winter break.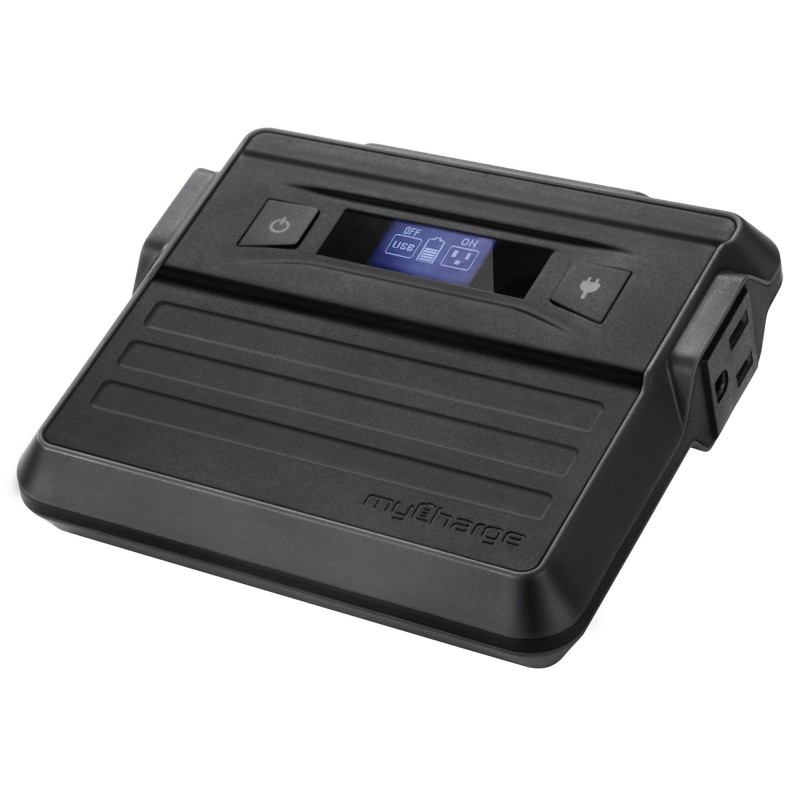 Modern teens hate being away from technology. With the Portable Power Outlet from MyCharge, they can keep all of their gadgets charged and powered wherever they go. In fact, this is seven powerful enough to power a 34 inch TV for up to 4 hours! Keeping their phone and tablet going will be no sweat for this device, even while camping or when the power in the house goes off.
Learn more: MyCharge review.
Buy it:Amazon.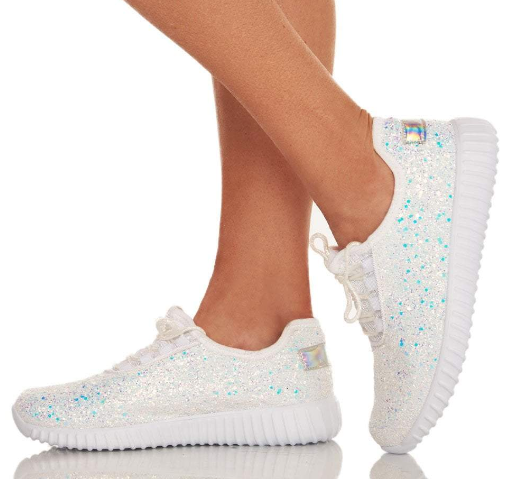 Step out in style with these iHeart Raves Step By Step Glitter Sneakers.  Make a statement when rockin' these fashionable Sneakers. They are extra sparkly shoes that feature the perfect combination of comfort and stylish. These tennis shoes will be your new favs from the very first wear!  Pick between silver, black, or white to go with any outfit.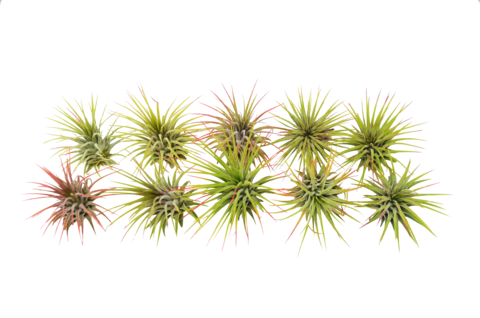 The House Plant Shop specializes in beautiful house plants. They have a nice assortment of pre-potted plants, house plants, succulents, air plants and more. Air plants are a good option for those who are often away from home or have just begun caring for plants. Air plants do not require soil. They get their nutrients from the moisture in the air. The House Plant Shop has a fun assortment of air plants for you to choose from.
Buy it: Houseplantshop.com
Win it: Follow this link to enter to win the House Plant Shop giveaway.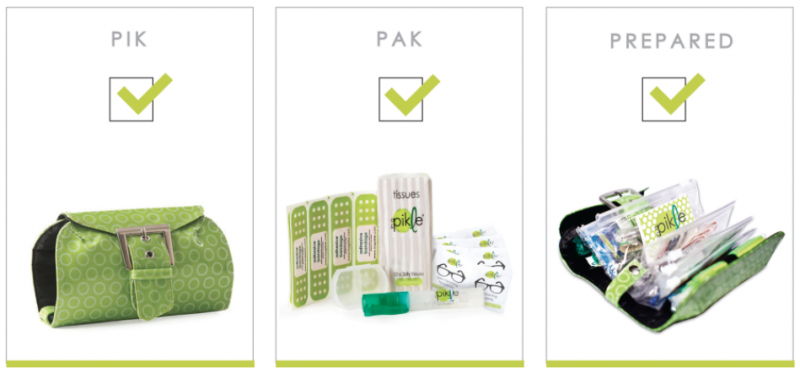 InAPikle makes compact organizers with essential convenience items needed for life's little emergencies. InAPikle organizers make a great gift because they are both fun and functional. They include all the things your gift recipient may need – disguised as a fashionable accessory. Perfect for teens since they are always on the go, InAPikle organizers come in multiple colors and styles. Paks to go inside the Pikles are customizable. You can choose pak themes that include first aid, MacGyver, Beauty, Scout, Glam, Office and more. InAPikle organizers are great to keep in the car, purse, or dorm room so they are always ready for life's 'InAPikle' moments.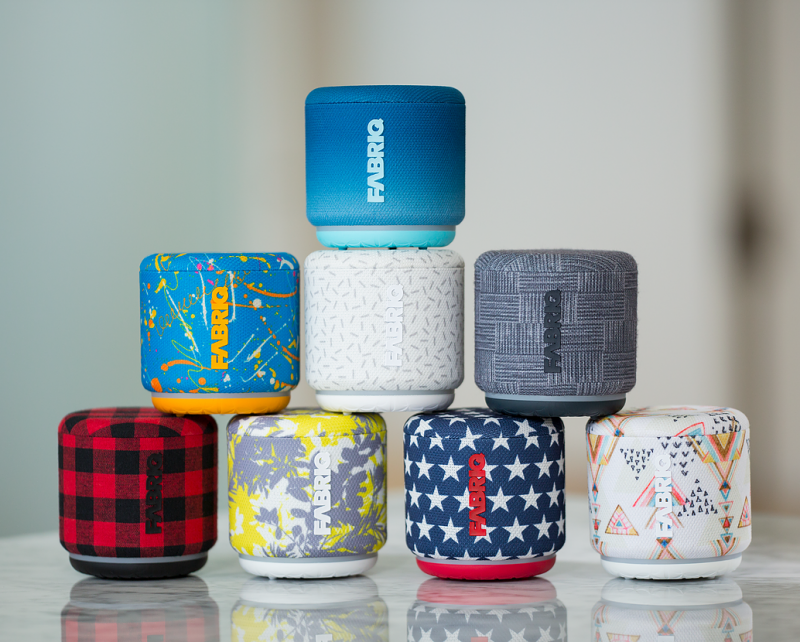 The FABRIQ Riff is a high-quality speaker at an affordable price. Enabled with Amazon Alexa, the speaker also connects to WiFi and can stream music from your favorite services including iHeartRadio, Spotify, and Amazon Prime Music. At just 3.15″ tall, the Riff is great for taking along with you or connecting with other speakers at home. FABRIQ's Riff is available in multiple colors.
Buy it: FABRIQ
Save: Use the exclusive code emily20 at checkout to save 20% on your order!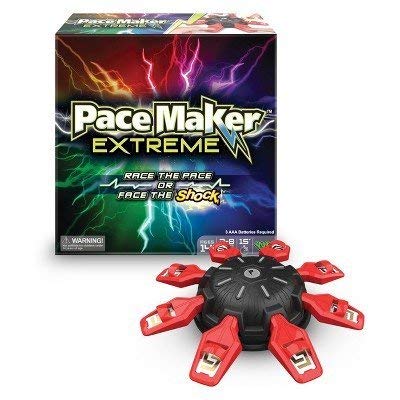 Add a spark to winter break with Pace Maker Extreme. This game is all about having good timing and whoever is last will get zapped! This game is for up to 8 players making it fun for social gatherings. This fast-paced games will get everyone excited while trying to focus on rhythm and coordination, which makes for a fun way to stay entertained when it's too cold to have fun outside.
Buy it: Amazon.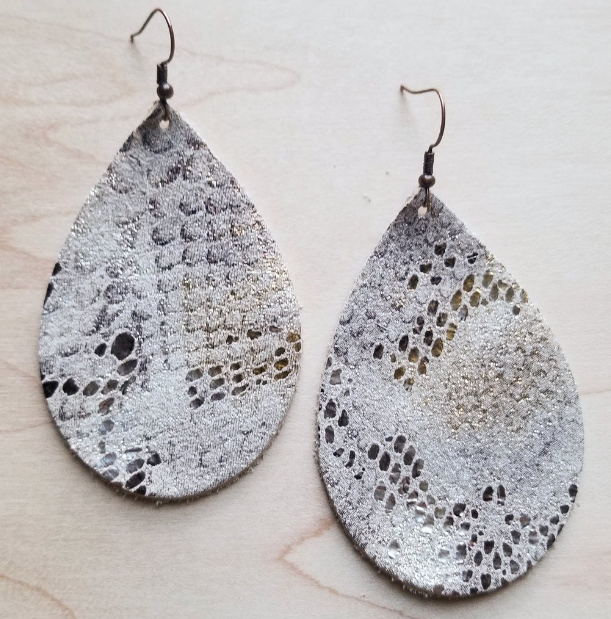 Genuine Leather Teardrop Earrings are all the rage and it's easy to see why.  They are lightweight and so very stylish.  Check out the  Leather Teardrop Earrings-Cream Metallic Snakeskin 221f from The Jewelry Junkie for the teens in your life.  Each high quality piece is hand made, so it will be unlike any other.  Eye-catching and fun, they are also affordable.  Perfect to wrap under the tree or place in a stocking.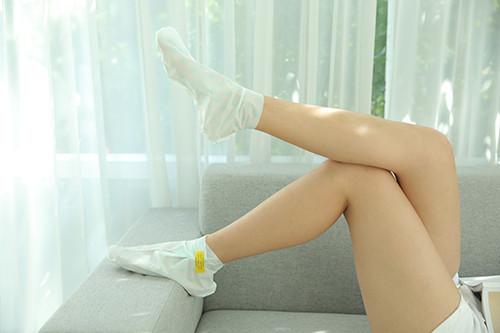 Kocostar USA specializes in beauty products. Kocostar's Foot Moisture Packs are full of moisturizing and calming ingredients for your tired feet. A special waterproof fabric "socks" holds the serum close to your feet. An included sticker makes sure that the socks stay secure on your feet. This allows you to move without disrupting your treatment. Kocostart's Foot Moisture Packs are sold individually or in sets of ten.
Buy it: Kocostarusa.com or Amazon.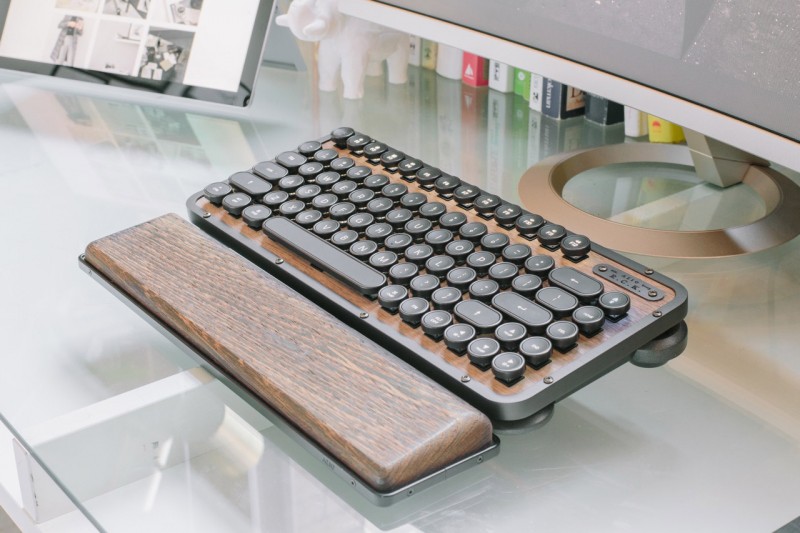 If you have a kid on your list who likes PC gaming or other computer-based hobbies like social media content creation, programming/coding, blogging, the Azio Retro Compact mechanical keyboard is a great gift to consider. This keyboard is made from wood and leather with backlit keys. It looks cool and retro, while being extremely well made.
Learn more: Azio review.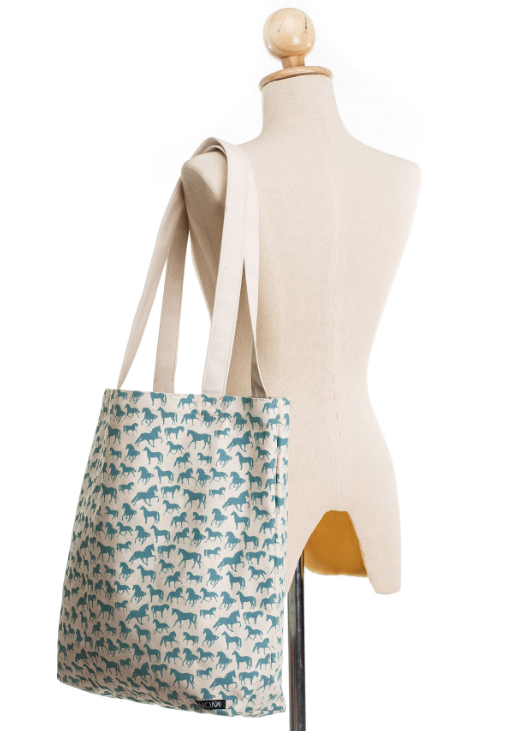 Teens love to go big or go home, right!?  This beautiful large and spacious Fall Hampton Tote Bag is perfect for that weekend trip to a friends house, hanging at the beach, or a day at the library.  Available in teal or gold color as well as Cat, Dog, or Horse style!  Kids of all ages, teens, and adults can utilize this multi-purpose bag.  Measures in at 18.5'' x 15.5''.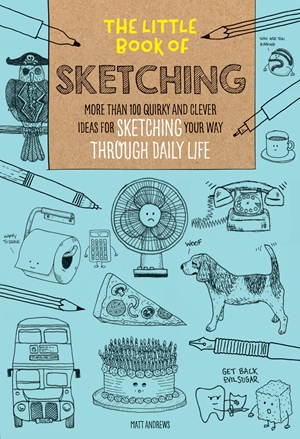 Quarto Knows is the place to go for educational books. The Little Book of Sketching is full of inspiring and entertaining drawing ideas. It has more than 100 examples of how to sketch mundane items we see on a daily basis and turn them into quirky characters. The Little Book of Sketching is perfect for when you need to pass the time like those long study hall periods, bus rides, and/or in between classes. In addition to The Little Book of Sketching, Quarto Knows has several drawing books for you to choose from.
Buy it: Quartoknows.com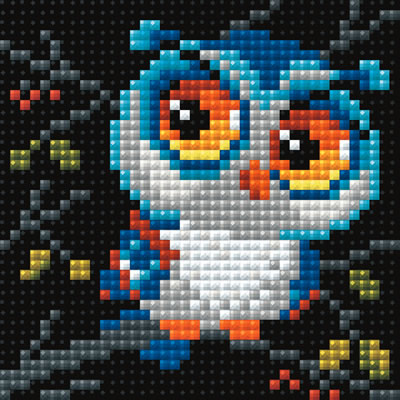 RIOLIS makes diamond mosaic kits in all sorts of fun designs and a variety of sizes. These kits come with printed canvas, pre-sorted square diamonds , a pen, a crafting tray, a wax caddy and instructions. Essentially, you follow the instructions to place the gems into the proper positions to create a gorgeous piece once you are finished.
Learn more and see where to buy: Riolis.com.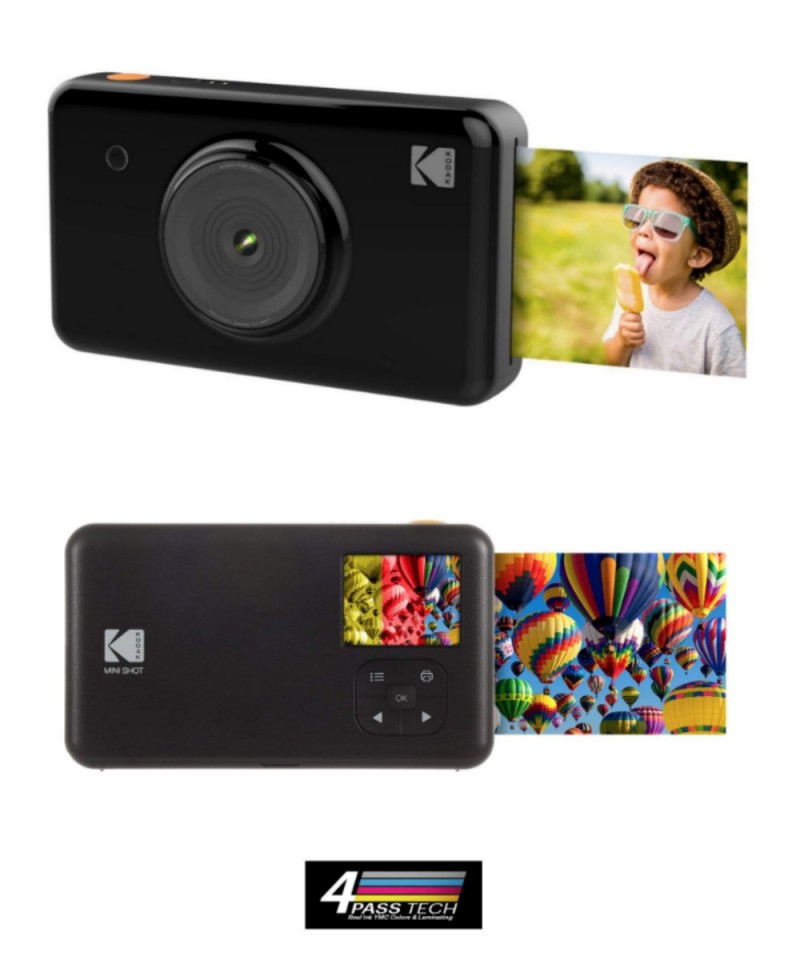 The KODAK Mini Shot Instant-Print Camera is a must-have for anyone looking to document the important memories they make.  This amazing little camera does that by printing photos immediately or choosing to post them to an Instagram feed.  Packed with great features, including a powerful 10MP, users can just point, shoot, and print!  Photos measure in at 2.1" x 3.4", which is credit card sized.  Small and portable enough to fit in a purse or even pocket, the pro features include a 1.7" LCD viewfinder, auto focus, exposure, white balance & gamma correction.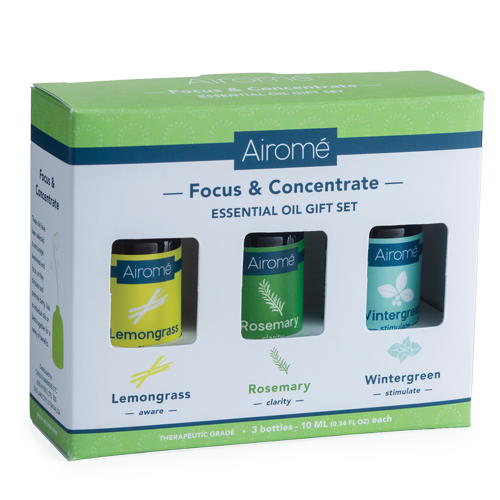 Airomé essential oils are all natural, 100% pure therapeutic grade so they are free of chemicals that you probably don't want in your home. This also means that they are safe to use on your skin when diluted with a carrier oil. Airome´ offers individual essential oils, essential oil blends, and/or essential oil gift sets to choose from. The Focus & Concentrate Gift Set comes with Lemongrass Essential Oil, Rosemary Essential Oil, and Wintergreen Essential Oil. This set is great for teens when they need to focus on school work. To learn more about Airome´ read my full review and enter to win the giveaway.
Buy it: Airome.candlewarmers.com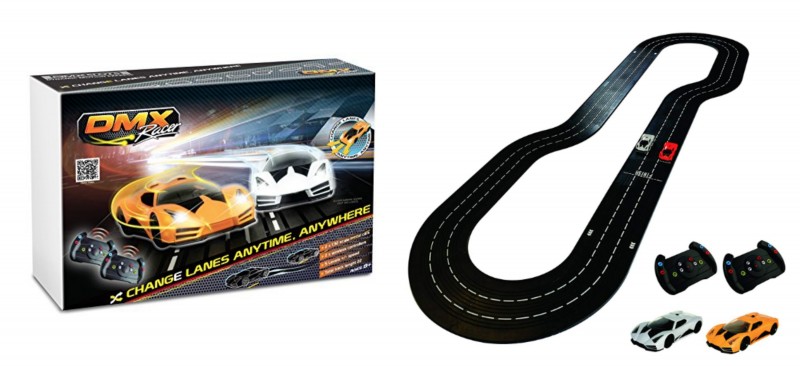 DMXslots is an amazing revolutionary new concept for slot car racing. With DMXslots, car racers can pass, intercept, and block their competitors at any time and at any place on the track.  No more being held back by one-pin methodology!  And the DMX Racer G2 5 Button Steering is awesome!  The DMX racer is a next generation of slot car racing. With the rotating-pin technology, the race cars can change lanes perform like never before. This exciting new racing platform makes you feel like a real racer.  The 1:32 scale cars feature head lights for night mode. Speed pattern chip installed for 5 speed levels with booster.  So now's the time to get your race one!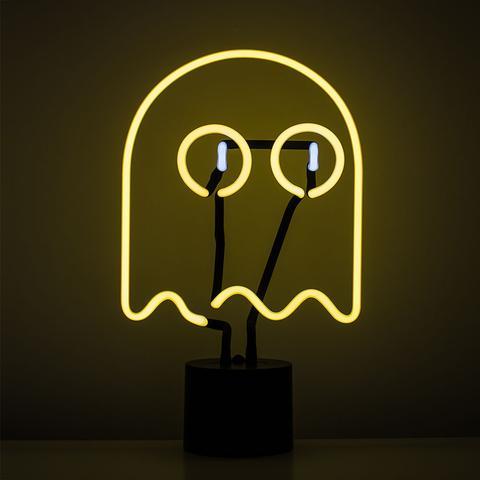 City Home offers customers an eclectic collection of vintage, mid-century modern, and industrial home decor. The retro yellow Ghost Neon Desk Light is the perfect addition to a gamers bedroom or vintage game room. The Ghost Neon Desk Light is 0.5″ H x 9″ W in size. It comes with a low voltage DC adapter. To learn more about City Home read my full review.
Buy it: Cityhomepdx.com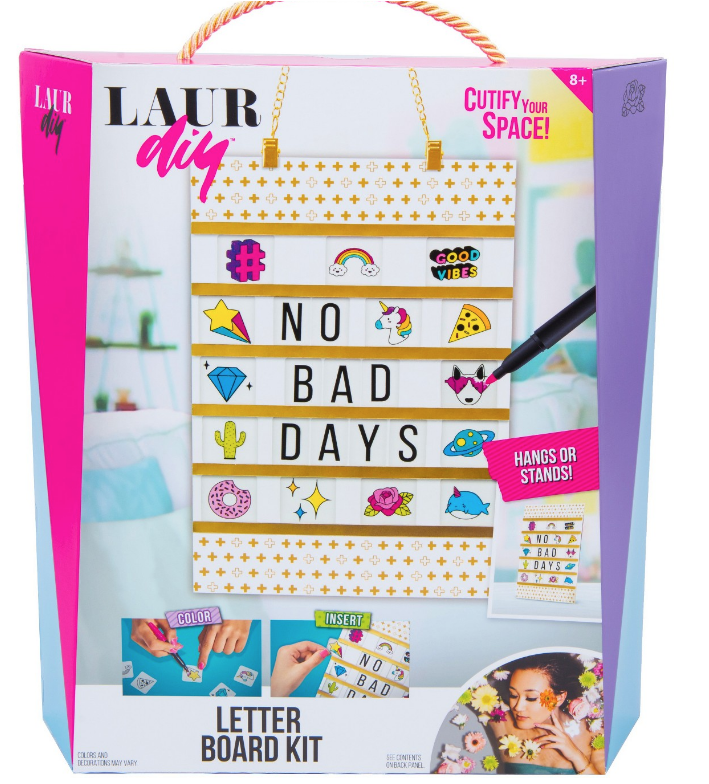 Give the teen in your life a way to express themselves through creativity!  The LaurDIY Letter Board Kit lets them speak their mind in sparkling style with fun sayings they get to create and decorate themselves!  Then, they have the option to display their custom board on a shelf using the attached easel backing or hang on the wall or door using the included metal clips and chain.  This fun kit includes everything they need.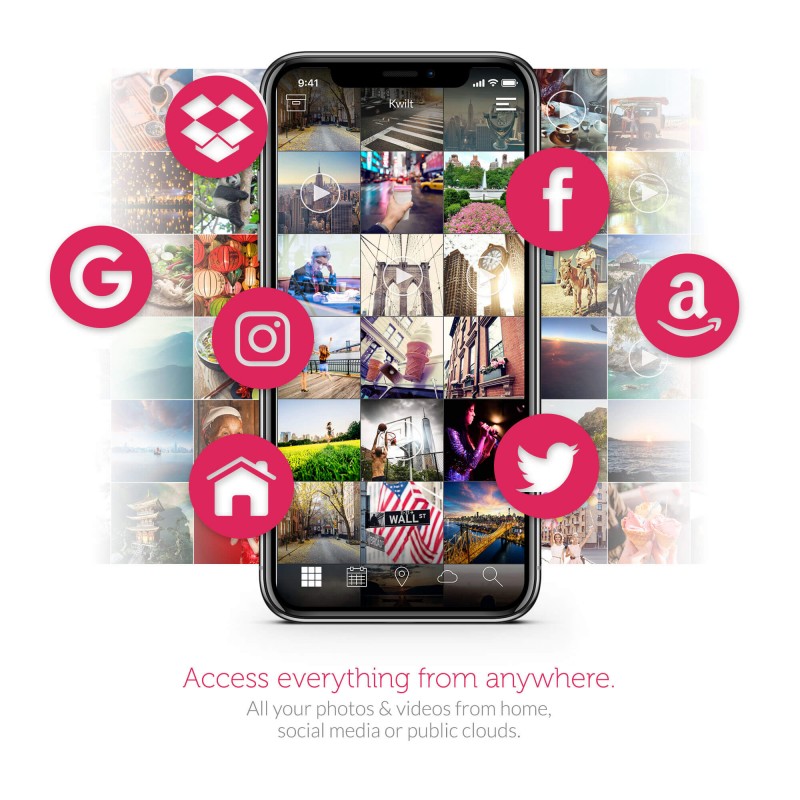 If your tween/teen enjoys taking photos and videos, then they need a Kwilt Shoebox. Kwilt Shoebox provides unlimited photo and video storage for Androids, iPhones, and IPads. Kwilt Shoebox makes it easy to offload your mobile device in the privacy of your home when it is convenient for you. Once your photos and videos have been offloaded to your Kwilt Shoebox, you may access them from anywhere. Kwilt Shoebox also makes it easy to share photos and videos with others. To learn more about Kwilt Shoebox, read my full review.
Buy it: Kwiltshoebox.com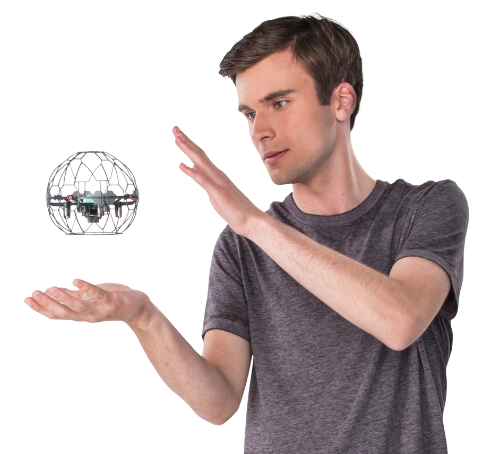 If you want excite, look no further than the Air Hogs Super Nova!  Unleash this flying wonder using the power of your hands. Equipped with an intelligent on-board system, the Super Nova features motion sensitive lights & sensors.  Which means that it will respond to your commands. No remote control needed, just toss it into the air and fly!  From easy all the way to complex, there are over 30 moves & 9 super tricks just waiting for you to master.  Play by yourself or double the fun with a friend.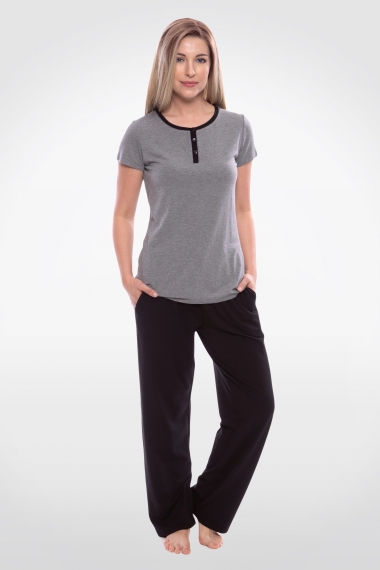 TexereSilk's Calmbreeze pajamas are cute and cozy!  The Calmbreeze pajama top is a short-sleeved crew neck Henley tee with contrasting piping along the neckline. The bottoms are full length. They have an elasticized waist, side pockets, and drawstring closure. Calmbreeze pajamas are made with a Bamboo Viscose and Cotton blend. They are available in Black (shown), Heather Grey, and Heather Atlantic. To learn more about TexereSilk, read my full review.
Buy it: Texeresilk.com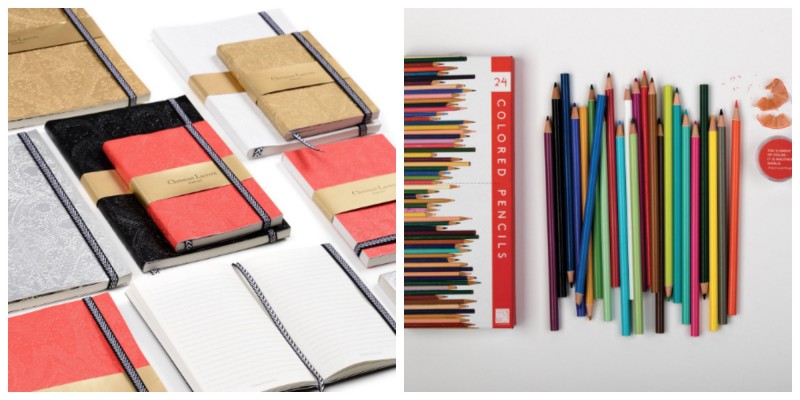 From Galison, pair Christian Lacroix Gold Embossed Paseo Notebook and Frank Lloyd Colored Pencil Set together for a creative gift that will be loved.  These notebooks are embossed with an all-over Paseo design featured on beautiful faux leather.  They even include a striped elastic closure and ribbon marker with a lay-flat construction.  Elegant and practical wrapped together in one gorgeous book.  And the Frank Lloyd Wright Colored Pencil Set includes twenty-four artist quality, pre-sharpened pencils in a variety of shades inspired by Wright's own favored palette.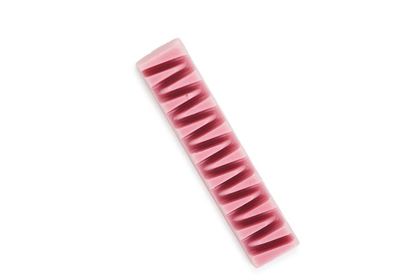 L3 Waxy Wonders offers a line of scented wax melts like none others! Not only have their wax melts been hand poured but, they have also been crafted in small batches to ensure a high-quality product each and every time. L3 Wax Wonders Trig Tarts are a great option for those who like to blend their own scents. Trig Tarts are ready to ship in dozens of fun fragrances like Fruit Loops, Buttercream Cupcake, Snickers Coffee, and Butterscotch Mallo. For a complete gift idea, give an assortment of L3 Waxy Wonders wax melts and a fun warmer. To learn more about L3 Waxy Wonders and to receive a special discount, read my full review.
Buy it: https://www.l3waxywonders.com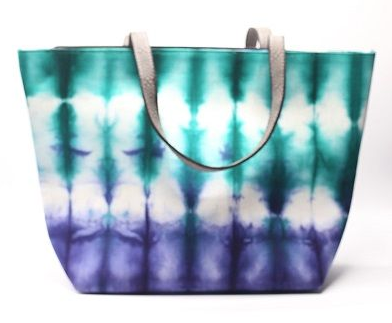 MarketPlaceAFRICA.com was created to take the difficulty and uncertainty out of buying goods directly from craftspeople and small enterprises.   So now online consumers are able to shop directly from African small businesses while selecting familiar payment methods.  Then, your products are shipped directly to your home with confidence that their payment is secure.  And a great choice is the Adire print tote bag in white, purple, and green with grey leather handle Cloth with zipper.  This quality bag is perfect for trips to the library and toting homework in style.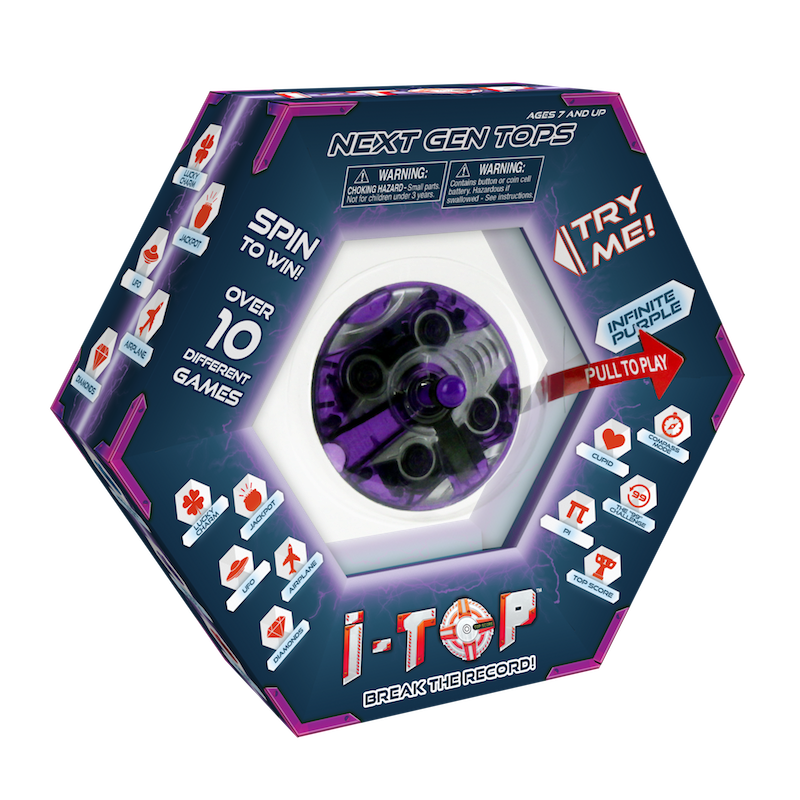 Goliath Games is a great place to find fun games for tweens. The iTop is a high-tech top that keeps track of the number of spins. Players spin to score while competing in different challenges. The iTop has LED lights and hidden features that are unlocked by spinning the top an exact number of spins. The iTop has over ten different ways to play making the fun never ending. The iTop is available in three colors- Mega Gear Blue, Infinite Purple, and Vortex Red. To learn more about Goliath Games, read my full review and enter to win the giveaway.
Buy it: Goliathgames.us or Amazon.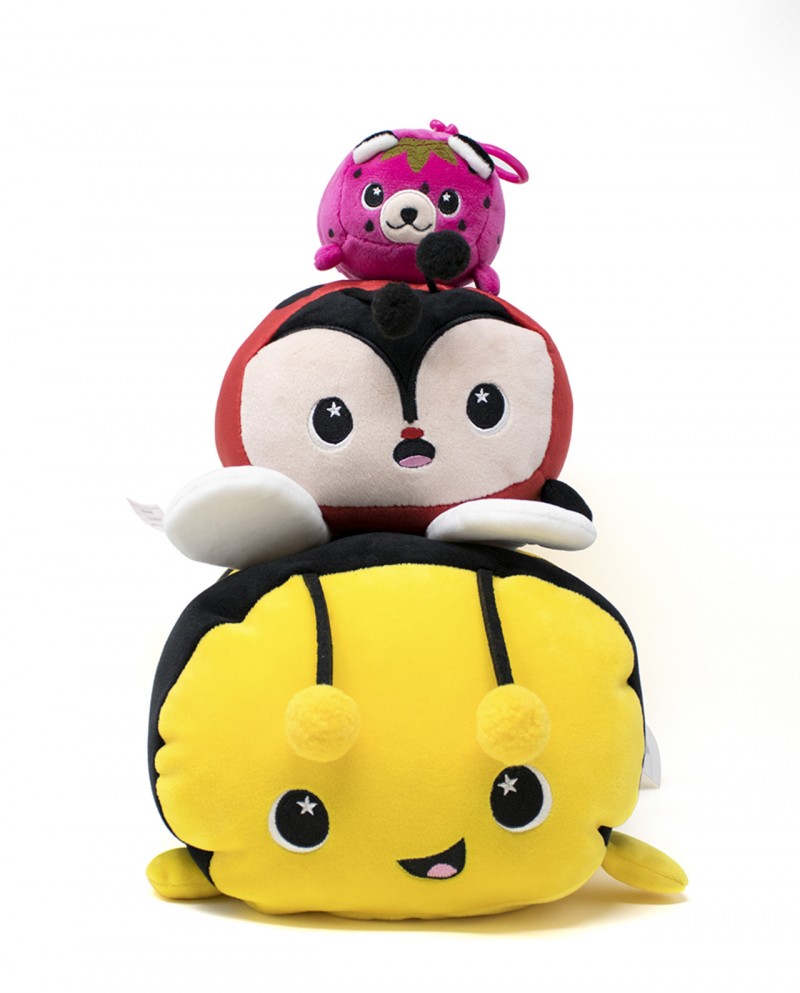 You are never too old to have a plush character for cuddling. Moosh-Moosh are super soft, mega mooshy, and completely cute plush characters. Moosh-Moosh are fun to snuggle, squish, and stack. Moosh-Moosh come in three sizes- Clip-On, Regular, and Large. There are over 72 styles available to choose from. To learn more about Moosh-Moosh, read my full review and enter to win the giveaway.
Buy it: Moosh-moosh.com or Amazon.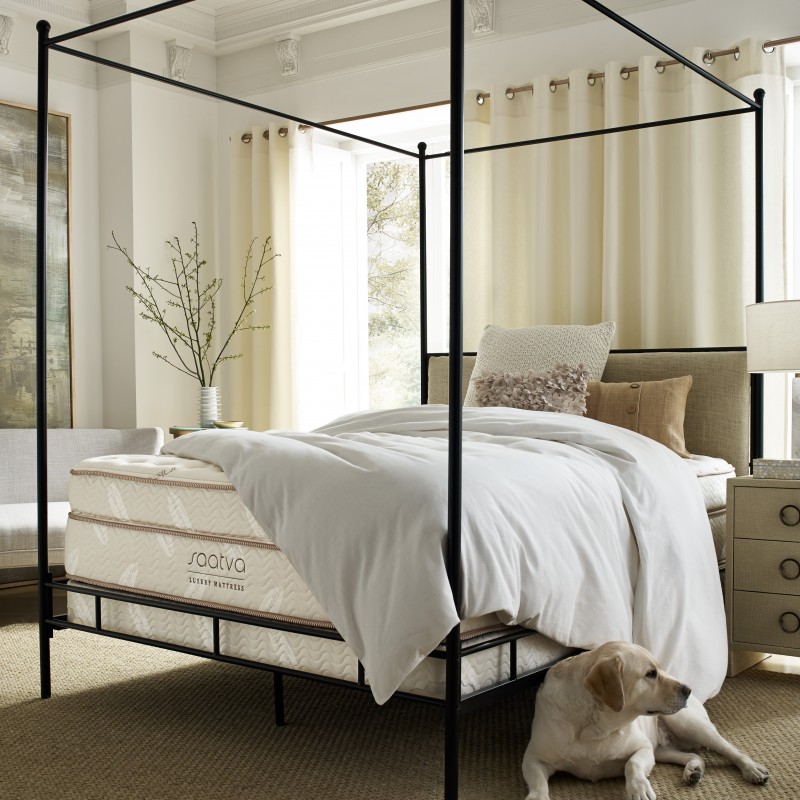 Saatva creates luxury mattresses that have been made with environmentally responsible materials. The Zenhaven mattress is made with pure natural latex. It is designed with advanced 2-in-1 comfort innovation for the ultimate sleep experience. The Zenhaven mattress is available in six sizes. To learn more about Zenhaven, read my full review.
Buy it: Zenhaven.com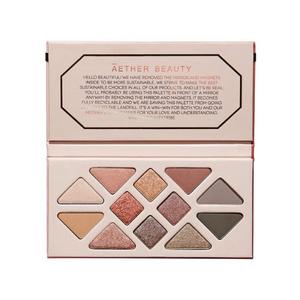 Well&belle specializes in cosmetic products that encourage natural beauty. Well&belle offers shoppers products that are high quality and made with natural ingredients. The Rose Quartz Crystal Gemstone Palette from Aether Beauty is perfect for teens. The Rose Quartz Crystal Gemstone Palette holds twelve shades in ultra-matte, shimmer, duo-chrome and metallic finishes. To learn more about Well&belle, read my full review and enter to win the giveaway.
Buy it: Well-belle.com

If you have a teenager in your life who you're struggling to find gifts for, ask them to set up a Christmas wish list on giftYou. They can add items from any store and share their registry with you and anyone else they like. Then those looking to buy them gifts can browse the options, purchase the item from wherever they want, and mark it as purchased. This way, there is no fear of multiple family members buying the same item for someone. This is a great way to avoid just giving a gift card or money to hard to shop for teens.
Need more gift ideas for teens? Check out these gift guides for teenagers from previous years!
2015 gift guide for teen girls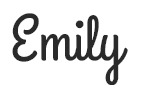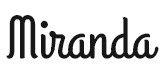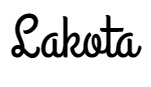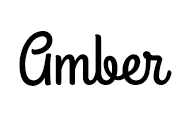 Hi there! I am Emily Evert, the owner of Emily Reviews. I am 28 and live in a small town in Michigan with my boyfriend Ryan and our two pugs. I have a large family and I adore my nieces and nephews. I love reading memoirs, and learning about child development and psychology. I love watching The Game of Thrones, Teen Mom, Sister Wives and Veep. I like listening to Jason Isbell, John Prine, and other alt-country or Americana music. I created Emily Reviews as a creative outlet to share my life and the products that I love with others.
This post currently has 13 responses.