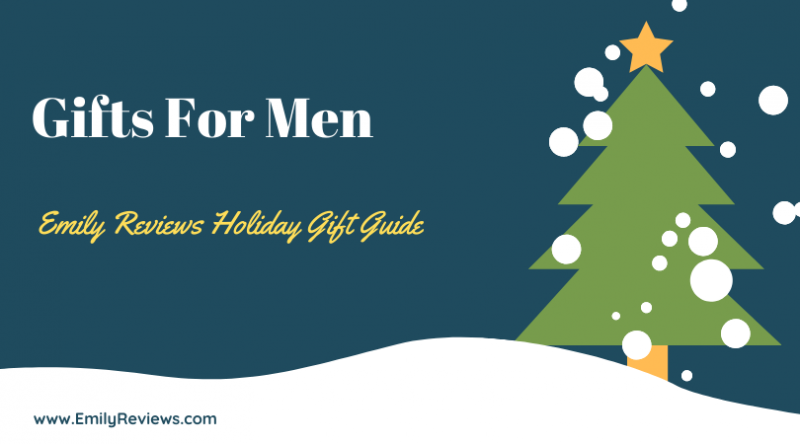 Emily Reviews writers were sent products in exchange for gift guide inclusion. All opinions are our own. There are affiliate links in this post.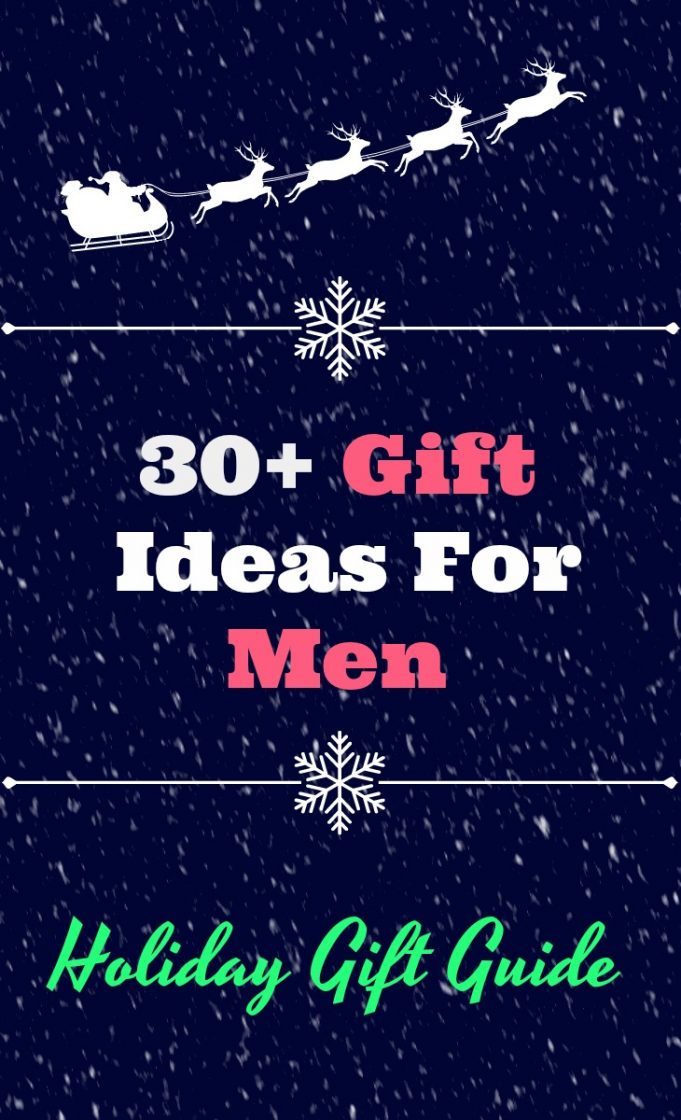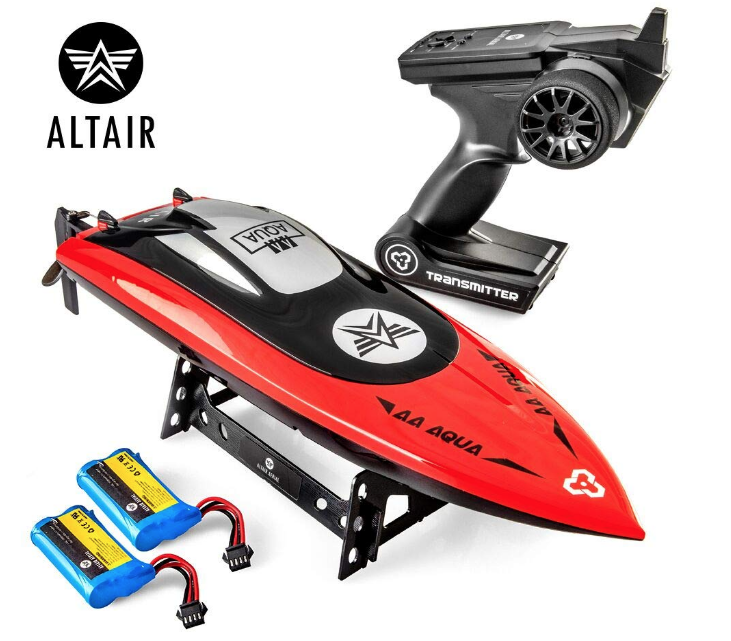 The Altair Aqua RC Boat is sure to excite any driver.  It can reach speeds of up to 30 km/h with the powerful 390-size brushed motor, making it great in the pool, at the lake, or on a river!  Everyone will marvel at the speeds it can achieve once up on a cruising plane.  With a range of over 100 meters which makes any small body of water feel like an ocean.  And the Anti-Capsize Hull System will be there to help if you flip the boat upside down on the water so you'll be back up to cruising speed in no time.  Not only is the AA Aqua waterproof, but when you get your hands on this RC boat you'll be impressed with the weight and feel of the build.  This boat is a great find!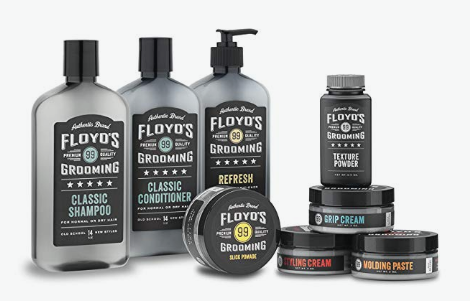 Floyd's 99 Barbershop's hair care products are a favorite for geek-chic men who are fashion forward fellows and looking to complete the look with a perfected styled beard and hair.  After noticing a gap in the performance and quality of men's grooming products, the modern barbershop was inspired to create their own high-performance product line. Featuring exclusive formulas created with an emphasis on quality ingredients, all the Floyd's 99 grooming line products are DEA, sulfate and paraben-free. All products also include signature fragrances such as their popular black walnut and cedar fragrance.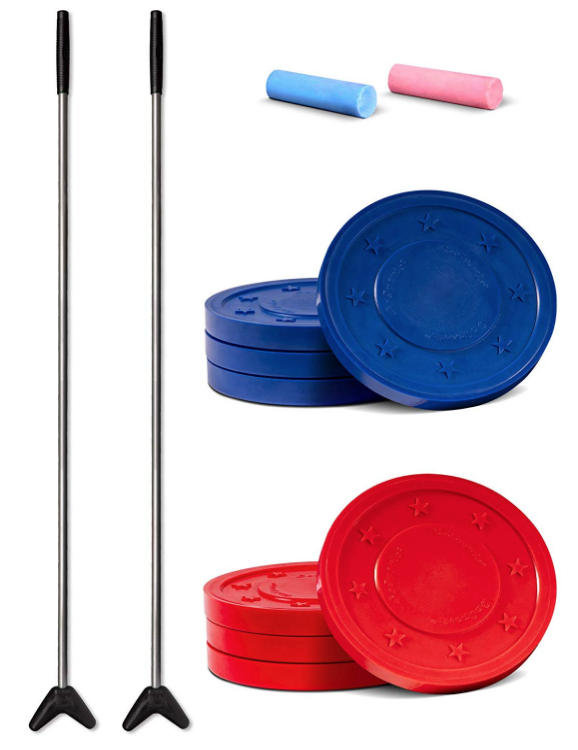 Give the gift of play with this Go Sports Driveway Shuffleboard Game Set.  It's an exciting new way to enjoy all the fun of classic play of shuffleboard, but right in your own driveway or on the sidewalk!  Set up is as easy as drawing your own shuffleboard court with the included chalk.  Then, you can start competing with friends and family. This also means you can customize the game as much as you want.   Have fun playing traditional shuffleboard or make up your own fun unique scoring.  The Go Sports Shuffleboard lets you do whatever you prefer.   They have included classic inspired rules for shuffleboard and deck shuffleboard in addition to other fun ways to play like: Battle Puck, Rack 'em Up, and Bullseye will get you started with showing you all the fun creative ways you can play!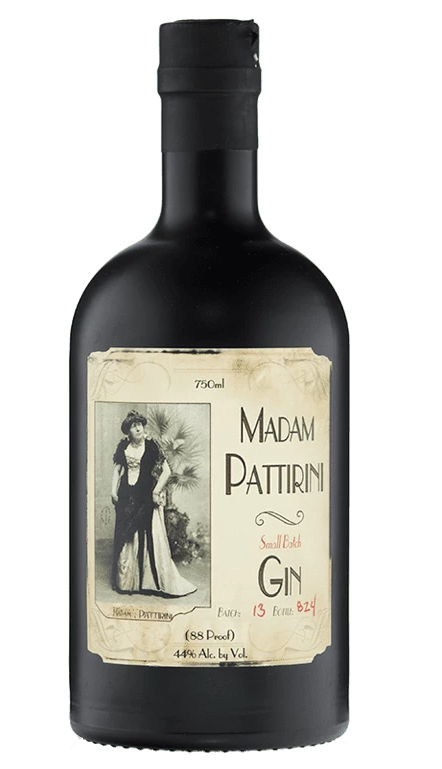 Back in 2017, Ogden's Own began making Madam Pattirini Gin, which is influenced by one of the more interesting and unknown figures of the West.  Utah's full of surprises and has always been a pretty wild place!  So they have some pretty strange stories, as you can imagine!  Make a visit the Madam Patirini Website to learn the entire interesting backstory behind this bottle!  Made from Juniper, Bergamot, Coriander, Cardamom, Nigerian Ginger, and Sicilian Lemon. It's a small run of fewer than 1,000 bottles at a time. All bottles are numbered by the batch and bottle.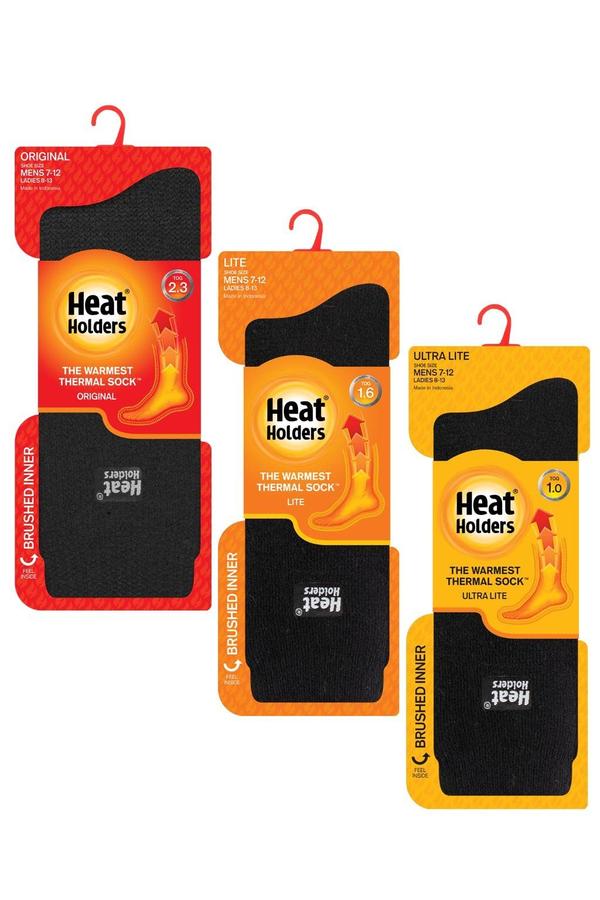 Heat Holders socks provide the ultimate warmth, comfort, and support for your feet. They are made with an innovative heavy bulk yarn. The special yarn holds heat near your feet while still allowing breathability. Heat holder socks come in several styles. The 3-Pack Starter Bundle is the perfect place to start if you are new to Heat Holders. It comes with a pair of Men's Black Original Crew Socks, Men's Black LITE Crew Socks, and Men's Black ULTRA LITE Crew Socks. This set fits Men's sizes 7-12 and Women's sizes 8-13.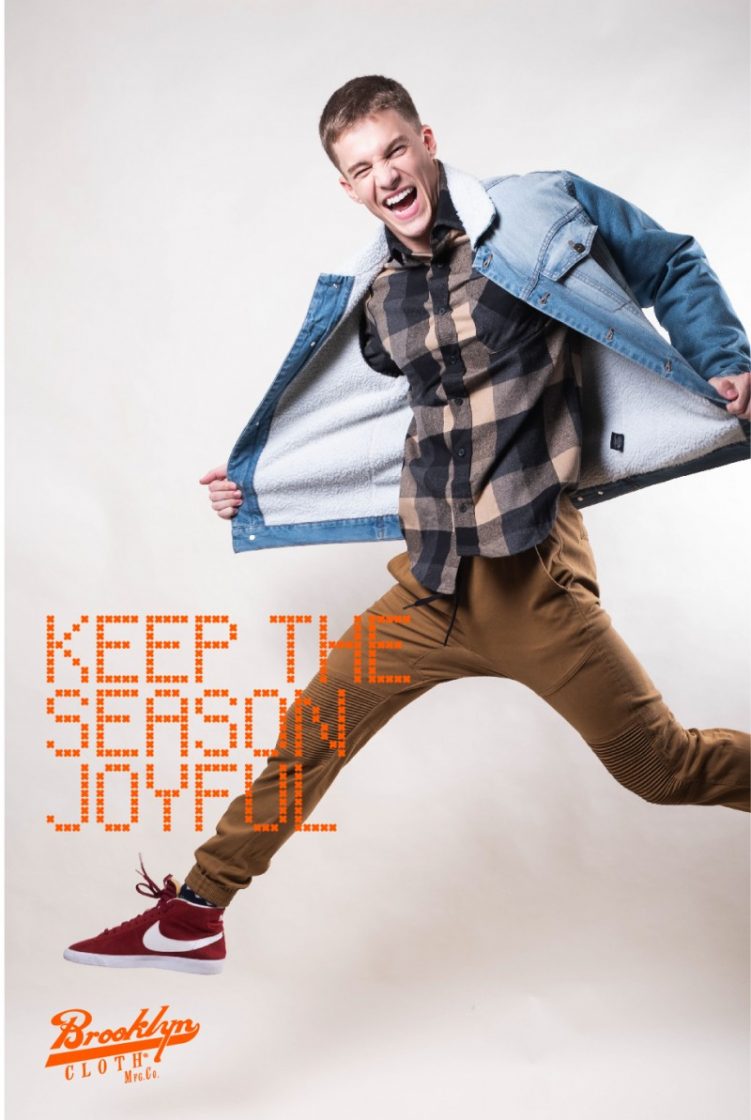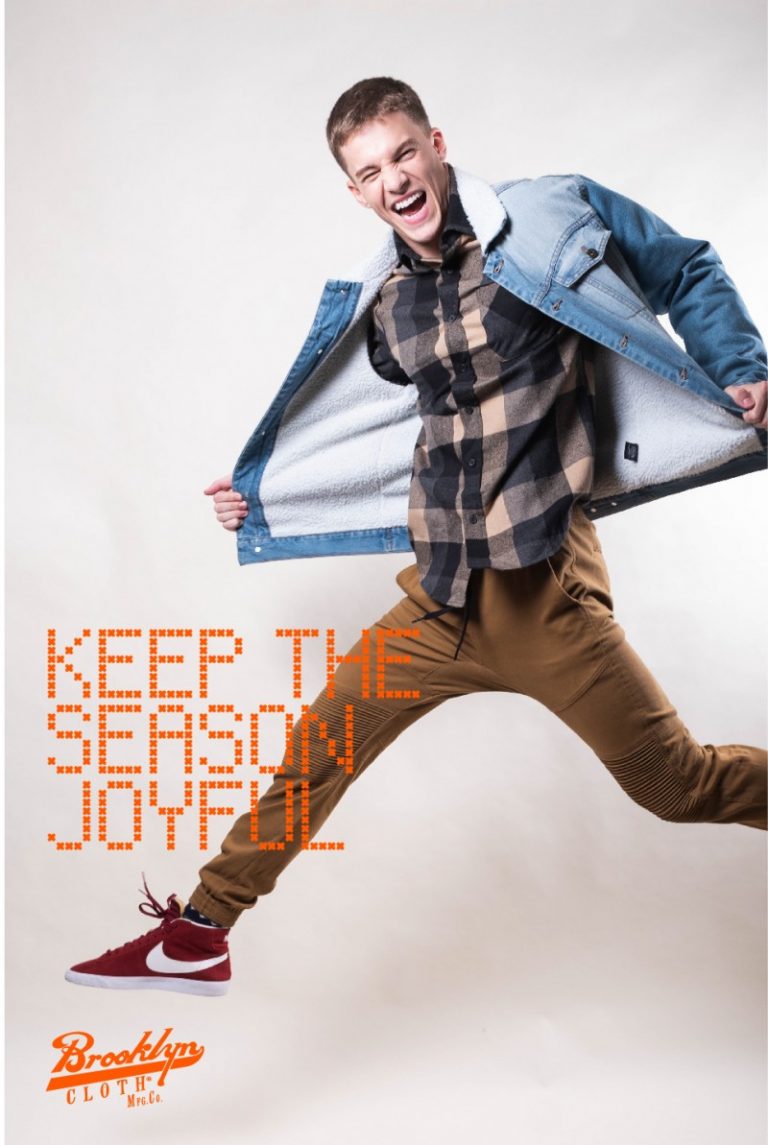 Brooklyn Cloth offers some great gift ideas for guys this holiday season. Whether you are looking for cozy or bold, bright graphics or comfortable Joggers, Brooklyn Cloth has some great options. The Sherpa Collection features updated Denim Trucker jackets in both dark and light wash, Updated 90s fleece jackets and Cozy Sherpa Hoodies. The gift of the twill or cozy knit Joggers are also great choices to help your favorite guy stay comfy in style.
Leather Head is a brand that aims to capture the fresh-faced enthusiasm of childhood in a sophisticated, grown up way. The Pro Series Handsome Dan Football will make a great gift for any true football fan in your life. Made from American tanned boot leather, this is an official sized football! All of Leather Head products are handmade, expertly crafted and long lasting. They're built to evoke old memories and to create some new ones, too! Leather Head believes sporting goods should last as long as your love for the game.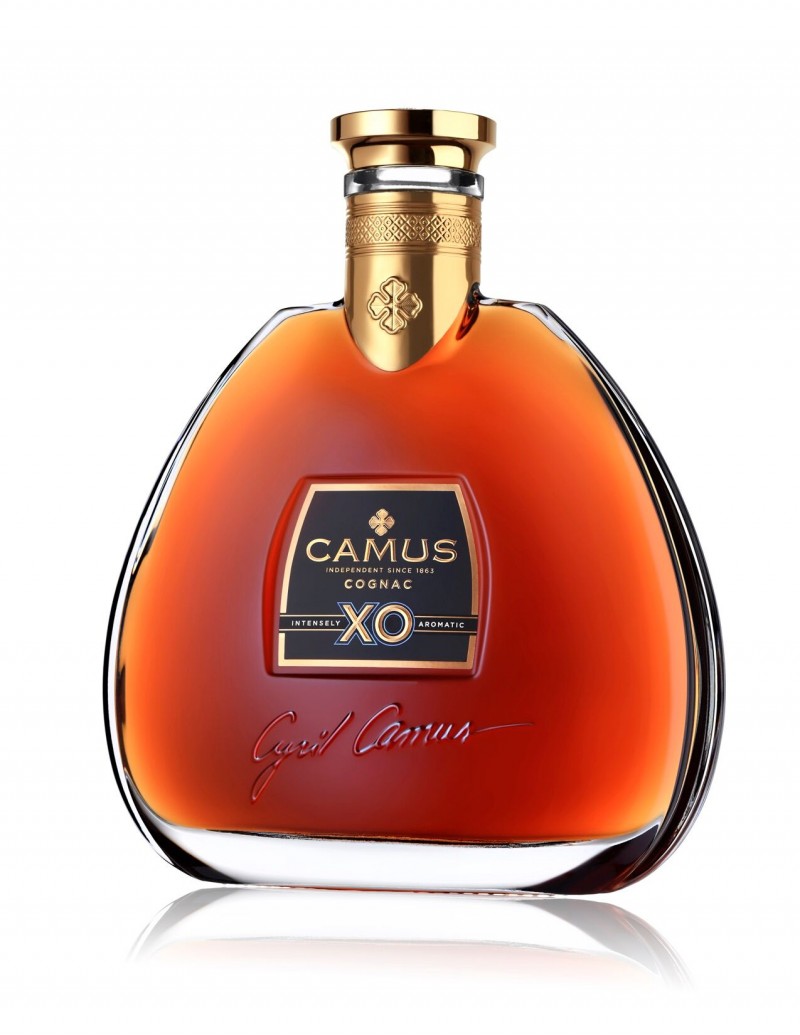 If he values a good drink, Camus Cognac XO is a great choice that he probably hasn't tried yet because a new generation was just released in Spring of 2019. Camus is a family business that has been independent for five generations. Camus creates intensely aromatic cognacs. This XO comes in a gorgeous bottle as you can see above. It is distilled with the intensity method, selecting the most aromatic liters in the second distillation. It has lavish fruity notes mingled with spices.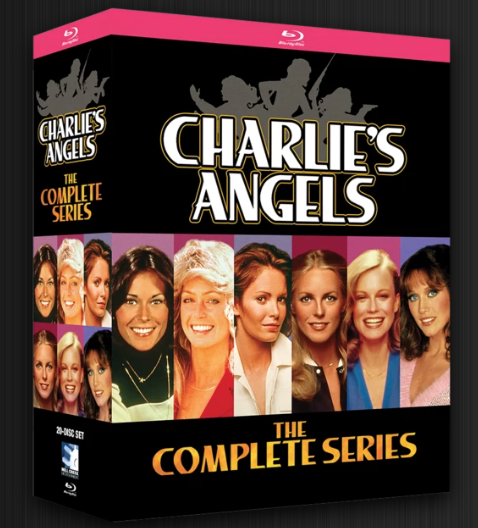 Get ready to relive a classic that is still well loved today with Charlie's Angels – The Complete Series.  Once upon a time… there were three girls who went to work for Charles Townsend.  This is a mysterious man who owned a Beverly Hills detective agency, but they never actually got to see!  And so, Charlie's Angels soon became the sexiest private eyes to ever grace the TV screen.  With every episode, you'll enjoy high-kicking action, glamour, guns, bikinis, and hair.  They are also packed with dangerous intrigue in the Angels' world of money, mystery, and murder.  A must see!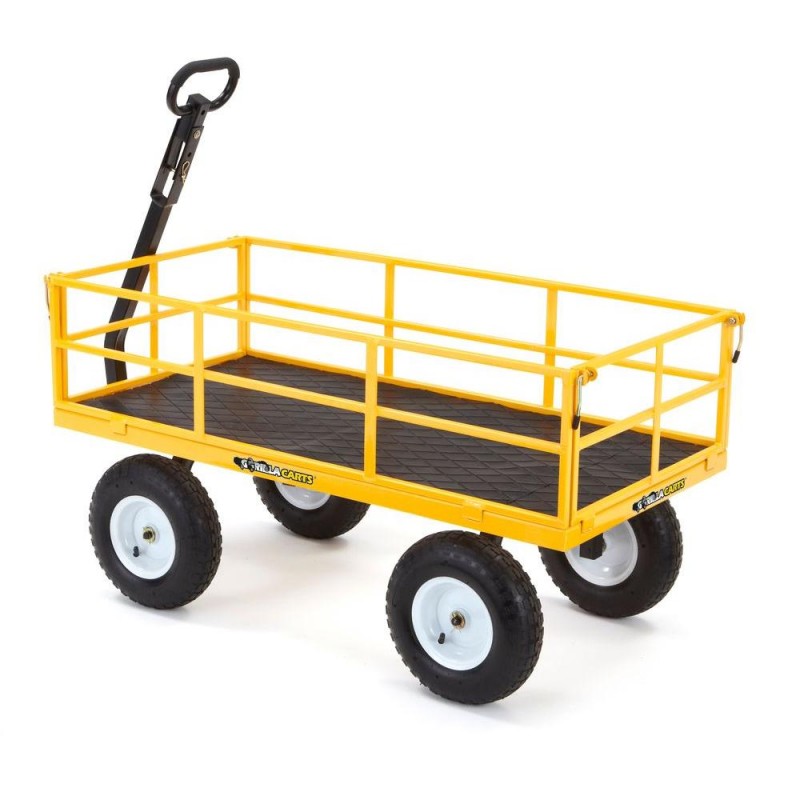 Gorilla Carts make life easier! They are made to help you tackle heavy-duty work. The GOR1201B has a 1,200 lb hauling capacity. It features 13-inch pneumatic tires, designed to tackle any terrain. The GOR1201B is equipped with a 2-in-1 handle which allows the cart to be towed by hand, tractor, and/or ATV. If you have a wide-load, the side panels can easily be removed to convert the cart into a flatbed trailer. To learn more about Gorilla Carts, read Laurie's full review.


Circadian Optics lamps are an easy and effective way of getting exposure to bright light indoors. They use LED lights to provide bright light while filtering out dangerous UV rays. In the winter, the daylight is much shorter, so these designer lamps from Circadian Optics allow you to get the light needed at home or at work. The best time to use a Circadian Optics lamp is in the morning; exposure to bright light in the early part of the day stimulates receptors in your eyes and sets your body clock for the day. Morning light is most effective in helping be awake, alert and energetic during the day. Light therapy such as Circadian Optics can reset the body's Circadian Rhythm to help you get a better night's sleep and feel naturally awake and energized throughout the day.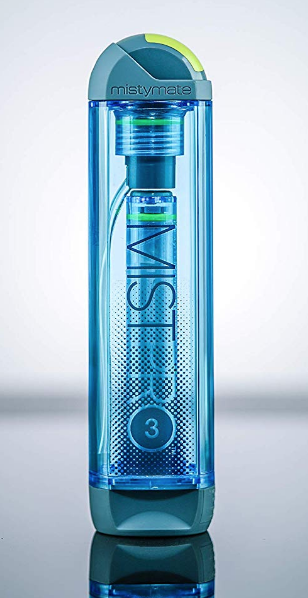 The MISTPRO 3 is an ultra-slim, lightweight and highly versatile hand-held personal mister.  It delivers premium performance as well as a continuous ultra-fine mist with just the press of a button.  The small size makes it extremely portable and it pressurizes quickly via a retractable, integrated pump.  Featuring a durable, futuristic design, this mister maintains pressure under various external conditions.  A great choice when out hunting, fishing, swimming, boating, or just enjoying a warm day outside.  You'll stay cool and comfortable with this world-class MISTPRO 3.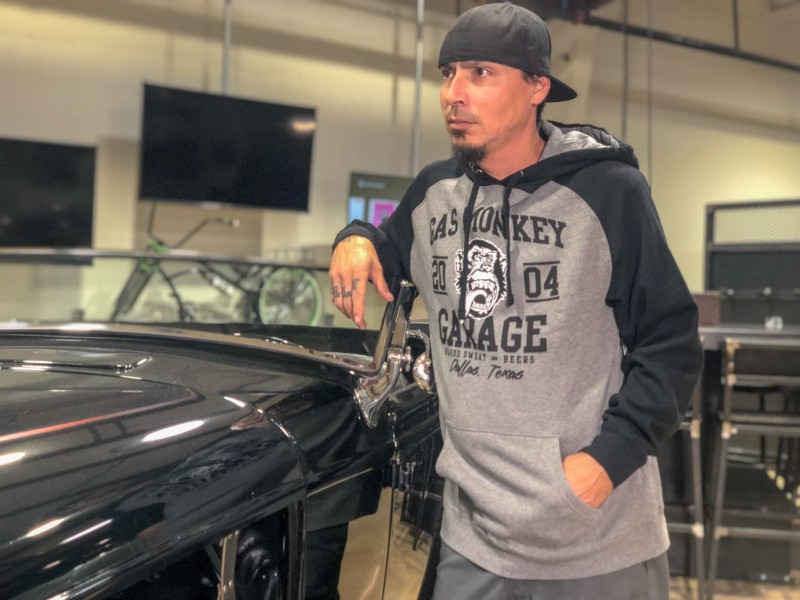 For fans of the Discovery show Fast N' Loud, check out Gas Monkey Garage merchandise this holiday season! The Monkey Raglan Hoodie will be a perfect gift for men on your shopping list, and will keep them warm all winter long. Fans of the show will recognize the "blood, sweat, and tears" phrase and classic monkey logo! Gas Monkey Garage also offers t-shirts, long sleeve tees, and more on their site.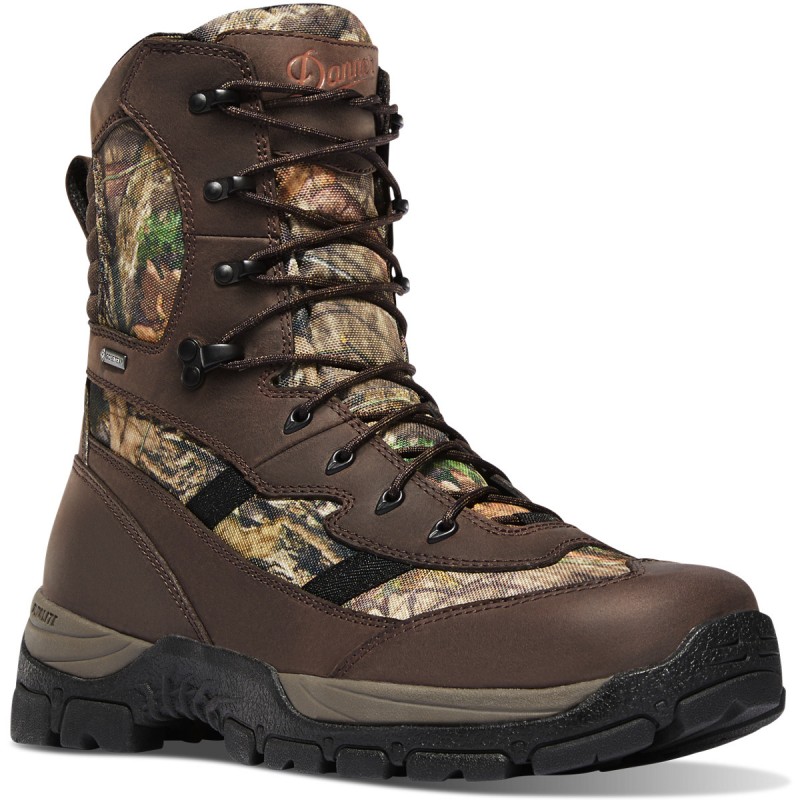 These Alsea Mossy Oak Break-Up Country Boots are sure to impress any man on your list who enjoys spending time outdoors. With 600G PrimaLoft Gold Insulation, these boots offer best-in-class insulation for repeated compression and durability, making them the go-to choice for insulated footwear. With Gore-Tex waterproof protection, this boot is also perfect for unpredictable weather. This boot provides an excellent fit and lightweight technologies. Using dramatically larger limbs, leaves, bark, branches and other digitally enhanced natural elements, the Break-Up Country pattern helps you blend into your terrain. Choose to purchase with or without insulation depending on your needs.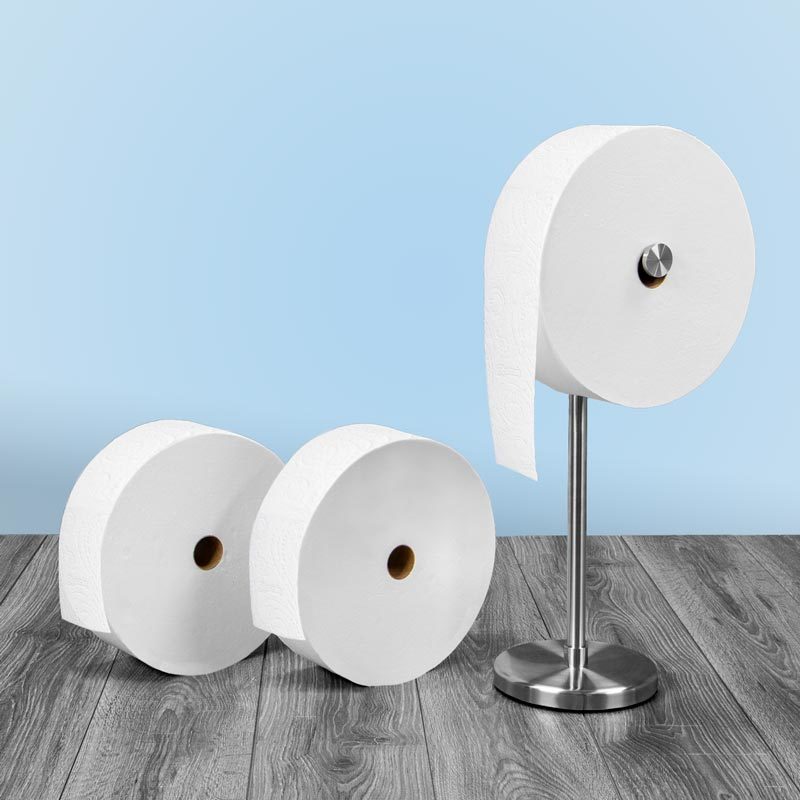 Need to get a great gag gift for someone who got you one last year? Charmin makes a "forever roll" which is approximately one month worth of toilet paper on one roll. Package this up and you're sure to get some laughs when they open it. However, unlike most other gag gifts – it's not a total waste because everyone has to use toilet paper so it will really get used. Many toilet paper holders would not fit this, so you can request a starter roll that comes with a stand. Shipping is free!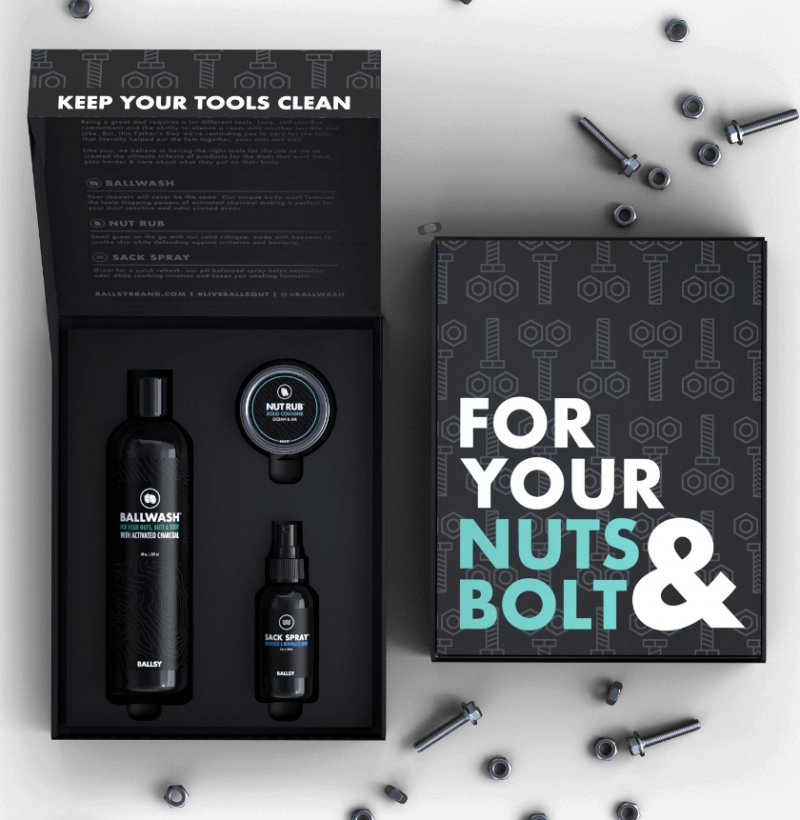 This Christmas, give your husband a gift to care for the tools that literally helped build a family.  This great 'sack pack' will provide him with three products to help him stay fresh.
Ballwash – The product that started it all.  It's the original activated charcoal nut, butt, and body wash featuring several essential oils & plant extracts.
Nut Rub Solid Cologne -The way natural cologne should be done. Solid, portable, and ready for action on any and ALL parts of your body.
Sack Spray — Sack Spray delivers a refreshing pH balanced blast to the nuts that neutralizes odor while helping deodorize, sooth, and moisture his most prized possessions.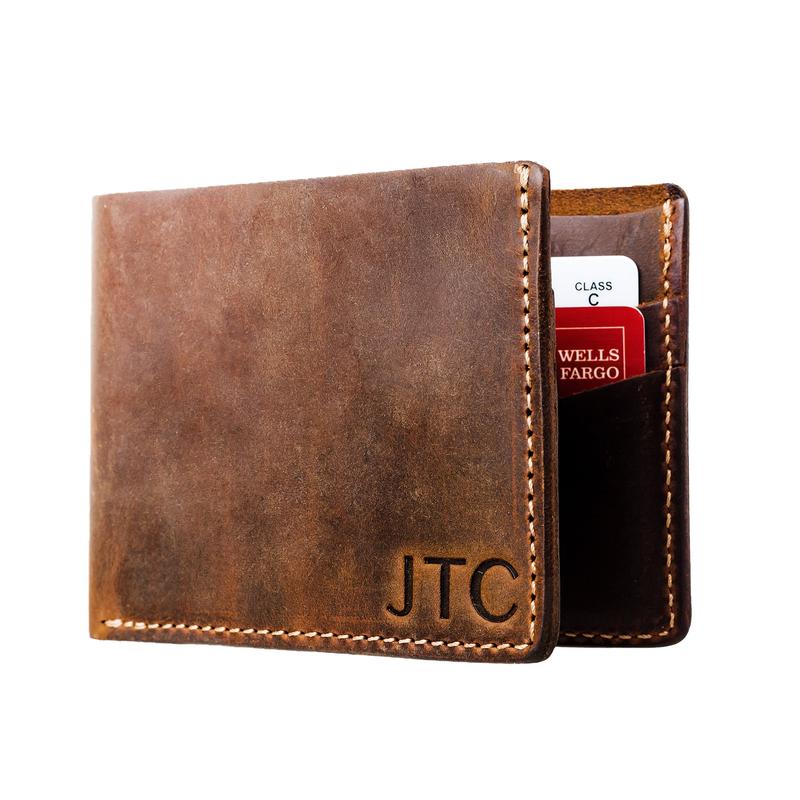 Portland Leather Goods specialize in handmade one-of-a-kind leather products. The Men's Bifold Leather Wallet is made with full-grain leather. It has four interior pockets and a bill pocket. The Bifold Leather Wallet has a sleek look, is durable, and functional. It is 8.625″ long (open,) 4.5″ long (closed,) and 3.375″ tall. It comes in two color options- Canyon (shown) or Grizzly. For that extra special touch, you can personalize the wallet with large initials on the front of the wallet. To learn more about Portland Leather Goods, read Laurie's full review.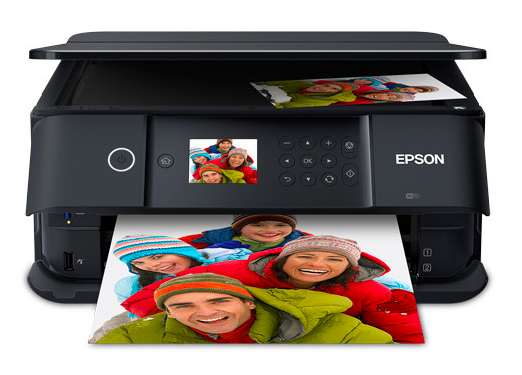 The Epson Expression Premium XP-6100 is perfect for printing favorite photos. It offers superior print quality by using 5-color inks. Print borderless photos up to 8" x 10". You can print using only your voice; just ask Alexa, Google Assistant or Siri to print a variety of projects and documents. Truly wireless printing means you can easily print from your iPad, iPhone, Android tablet and smartphone. Also has Wi-Fi Direct for network-free printing. Best of all, ink replacement is affordable – you only need to replace the cartridge that runs out.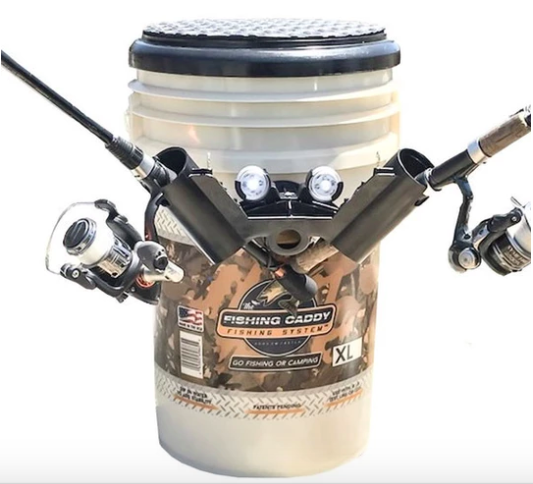 The Fishing Caddy Camo XL is the perfect gift for fishermen of all ages. Great for summer or winter fishing, the fishing caddy gives your fisherman somewhere to sit and relax while fishing, offering them tons of great features to make their fishing experience even more enjoyable. The Fishing Caddy holds up to 30 pounds of water weight for stability, and can also be used to store fish to bring home for dinner. A dual rod holder attachment, LED light attachment, two bight LED lights (batteries included), universal bracket, padded handle, quick release water spigot, XL detachable cupholder and a 360 thick, padded swivel seat. Your fisherman will thank you!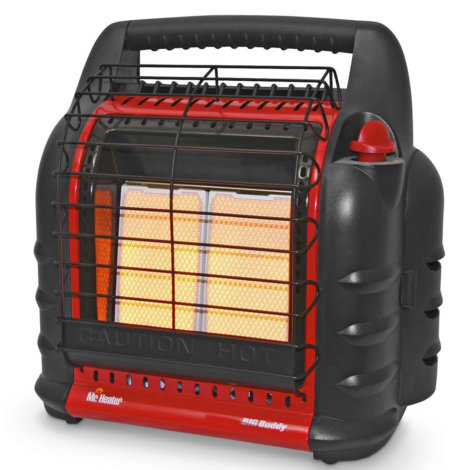 This Big Buddy Portable Heater is the most popular portable propane heater in North America. This patented radiant 4,000-18,000 BTU Liquid Propane heater connects directly to two 1 lb. cylinders and is the perfect solution for heating enclosed spaces (like cabins) up to 450 square feet. The unit is simple to use; after connecting your propane cylinders, simply push and rotate the knob. The built in Piezo sparking mechanism will take care of the rest! With the Oxygen Depletion Sensor (ODS) and accidental tip-over safety shut-off, you can be sure that you can enjoy years of comfortable and safe indoor heat.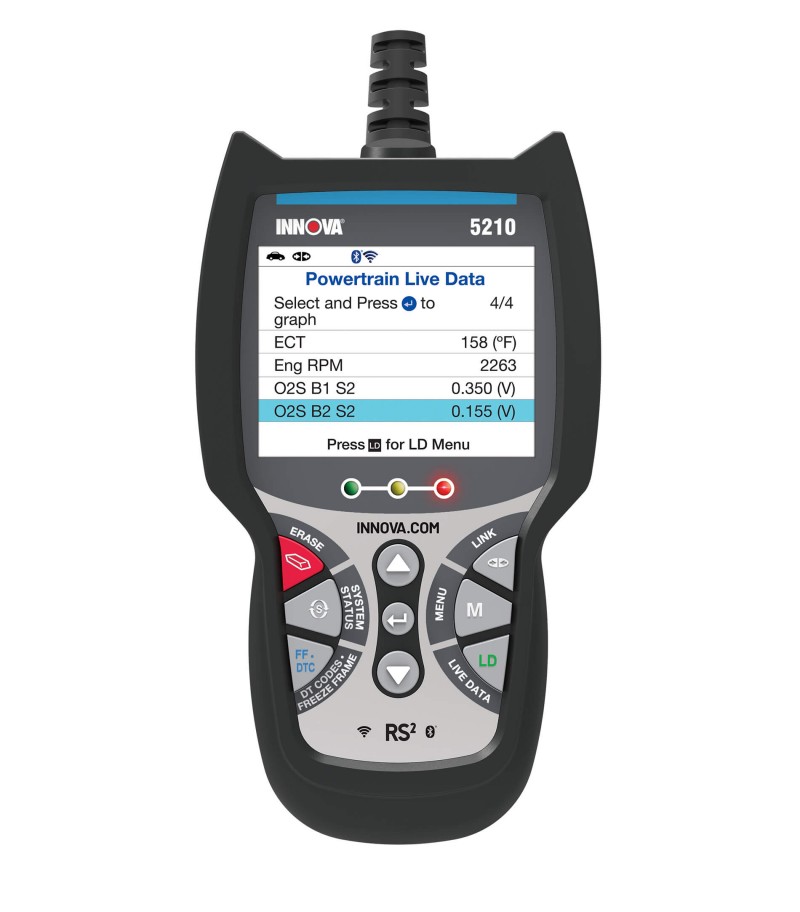 Do you have a "family mechanic" in your family? Maybe he's a real mechanic or maybe he's just taught himself a lot from repairing his own vehicles. He's the one people turn to when trying to avoid paying full price at the local shop. We have a few in my family! The Innova 5210 CarScan Advisor is an entry-level diagnostic scan tool. It ca teach you a lot about a vehicle's current standing including why the 'check engine' light is on and if the vehicle can pass its emissions test. It can show your vehicle's RPM, oil temperature, as well as diagnosing braking systems in most vehicles 1996 and newer. This can make it less time consuming to figure out what needs fixed! Innova has several other diagnostic tools depending on your needs and budget.
Buy it: Innova.com.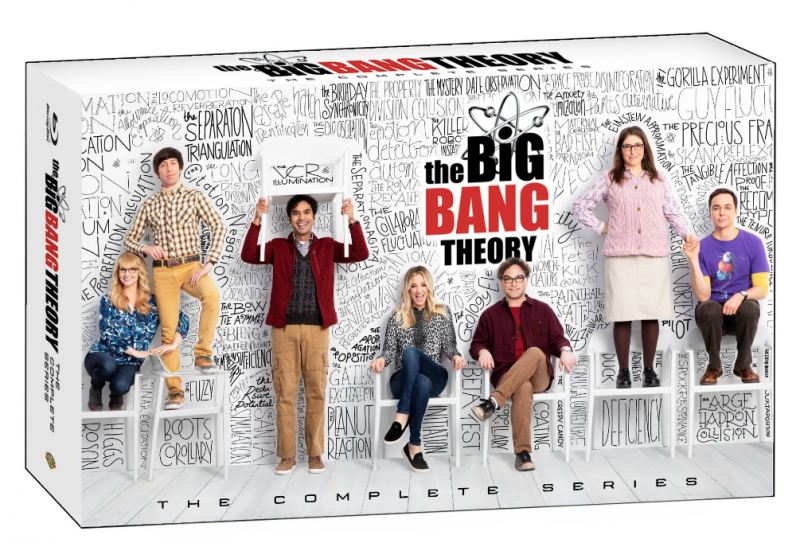 It's finally here!  This fan favorite hit is available all in one place!  With an average audience of nearly 18 million viewers, fans would be thrilled to find The Big Bang Theory – Limited Edition Complete Series under the tree this Christmas. Follow along an irresistible trajectory of genius friends Leonard and Sheldon and cast. They overcome daily conundrums, scientific equations, family, and a love of video games as these friends navigate the nerd life.  What they prove over 12 beloved seasons is that no matter what's going on in the universe, friendship is what matters most.  Limited Edition Features Include: All 279 original episodes.  Nearly 12 hours of extras.  3 exclusive, never before seen featurettes.  And the special Limited Edition Blu-ray Boxset comes in a beautiful lay-flat book with a fun pop-up and includes a digital copy.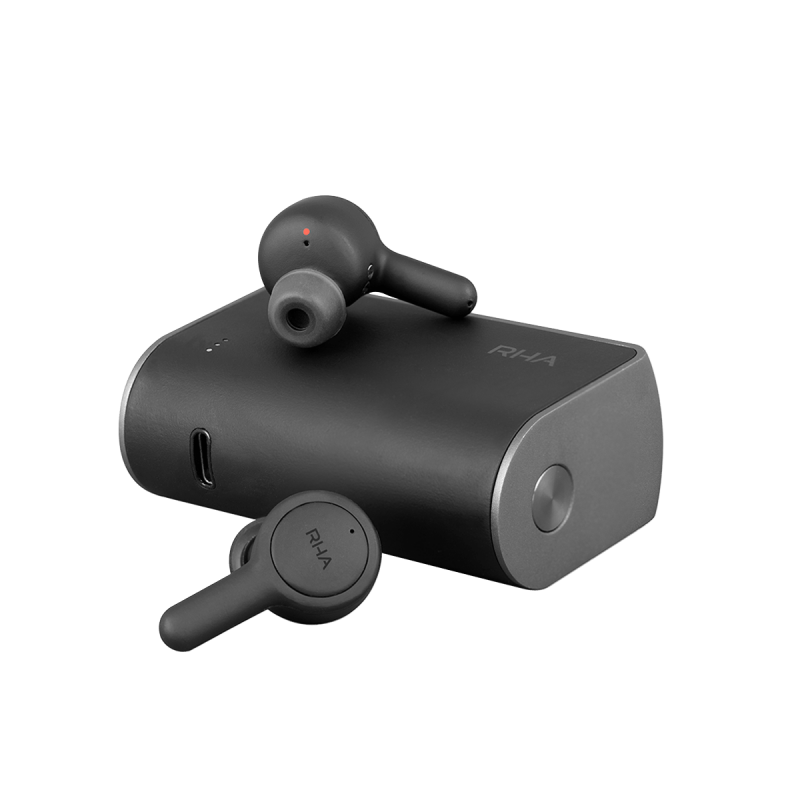 Rha Audio combines innovative technology with an elegant design in its TrueConnect wireless earphones. TrueConnect earphones have an excellent call and streaming quality. They were designed for a secure and comfortable fit. TrueConnect earphones are IPX5 sweat and weather resistance. They hold a charge for hours and charge quickly. TrueConnect earphones are available in three color options and come with a durable carrying case. To learn more about TrueConnect, read Laurie's full review.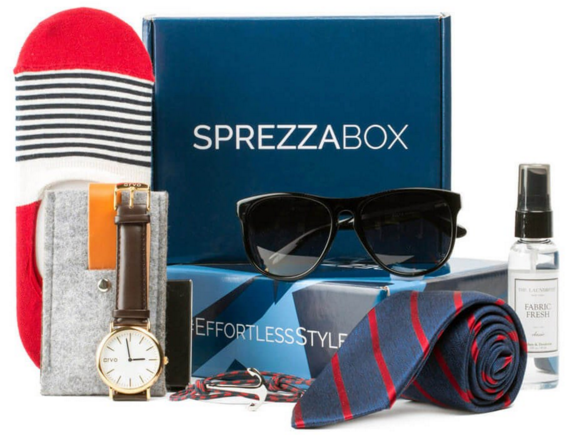 Created in 2014, SprezzaBox is a men's fashion & lifestyle product subscription service that offers incredible products and styles. Each box is guaranteed to be worth over $100 and contains 5-6 products. Some of the items in the monthly boxes include ties, tie clips, sunglasses, watches, socks, cuff links, and more. After feedback from subscribers, SprezzaBox just rolled out "PYOB" Pick Your Own Box. Subscribers can now choose exactly which box they receive each month, so they are sure to love what they receive.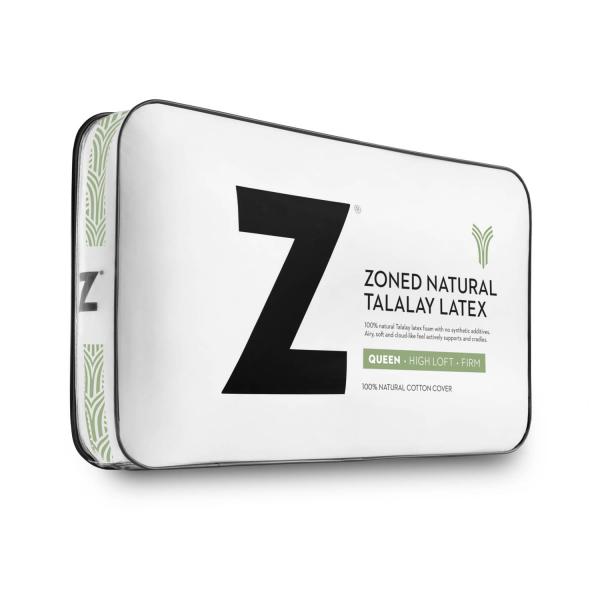 This Zoned Talalay Latex Pillow from Malouf will make a wonderful gift this holiday season! Made with 100% natural Talalay latex, these pillows don't contain any synthetic additives. The responsive foam can help relieve sleeping pains and allow for a comfortable night's sleep. The zoned comfort cradles the head, with larger holes on the inside while supporting the neck with smaller holes on the outside. The careful process of making natural Talalay latex foam results in a soft, springy foam that recovers immediately and holds its shape all night. It's also exceptionally breathable, mildew proof and dust mite resistant.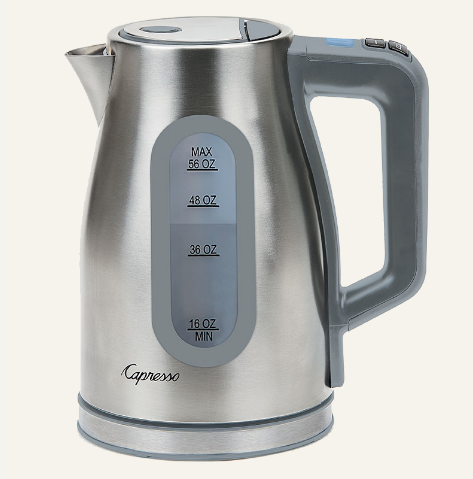 The Capresso H2O Select Water Kettle is a programmable water kettle that is faster, safer and more energy-efficient than any stovetop kettle. Its ease of use and precise digital temperature control, combined with its beautiful stainless steel design, make the H2O Select the top choice for the true tea lover.  Features include: 56-oz capacity, easy to program, variable temperature control with 11 settings from 110°F to 212°F, programmable keep warm from 110°F to 190°F for up to 40 minutes, fast and quiet boil, safety auto shut-off, and more!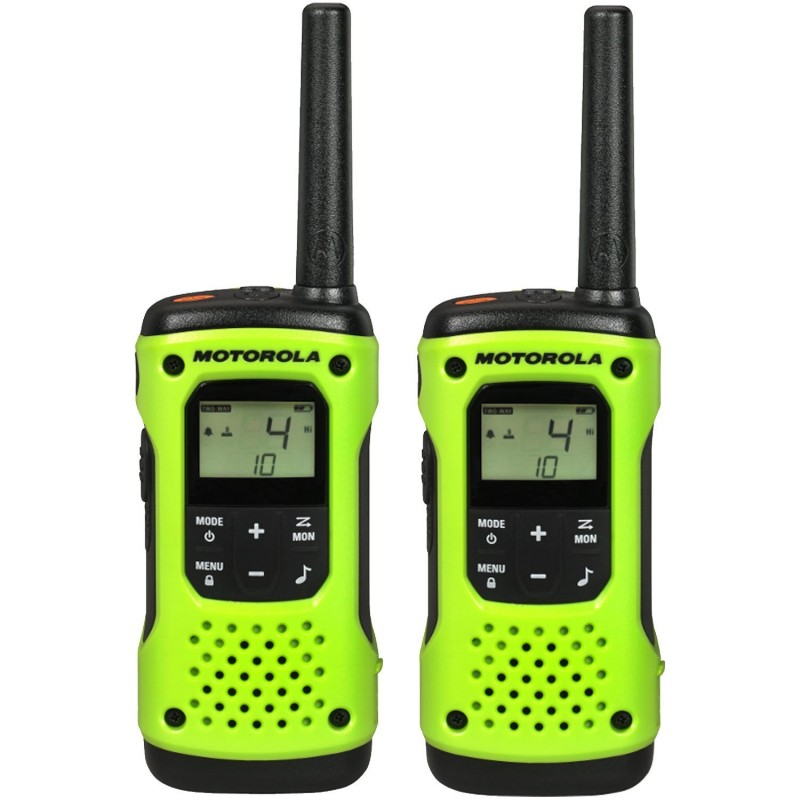 If you have a man in your life who spends a lot of time outdoors in any capacity, the Motorola T600 two-way radios would make a great gift. These are waterproof, will float in water, have up to a 35 mile range, and up to a 23 hour battery life. You can get weather channels for weather alerts, there is a "VibraCall" vibrate option to keep quiet as needed, and a flashlight feature. These radios are great for any outdoor activity and will add peace of mind by keeping you connected when on outdoor adventures.
Learn more: Motorola feature & giveaway.
Buy it: Amazon.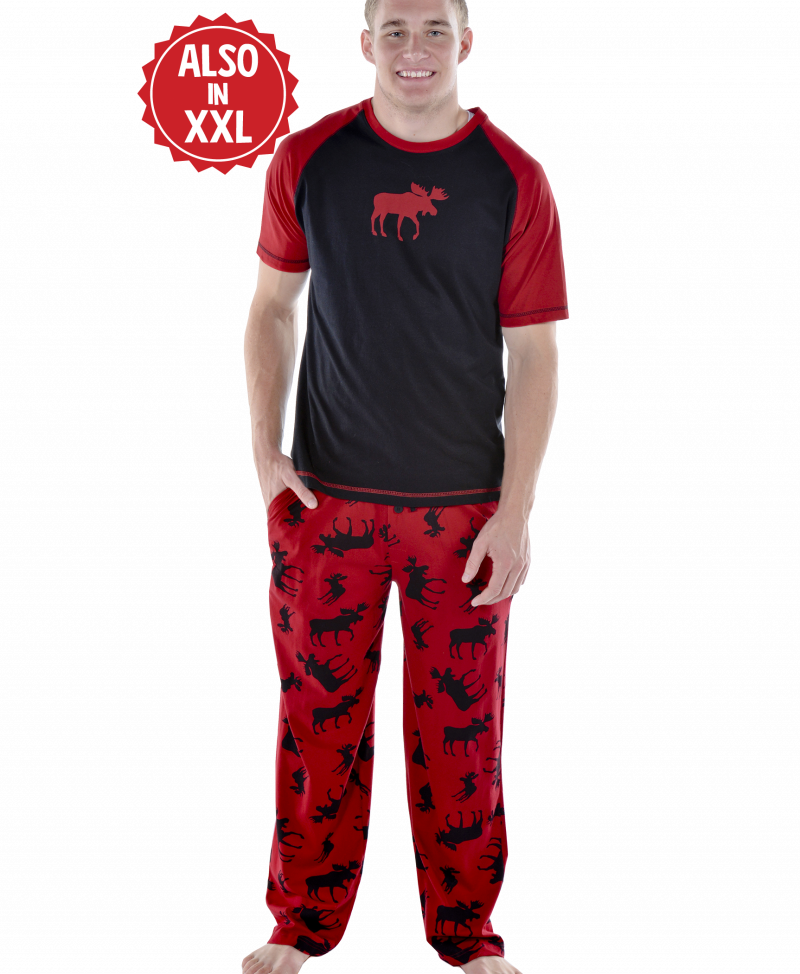 LazyOne offers customers a collection of fun pajamas, robes, slippers, and more. Their products feature playful designs and punny characters. The Men's Classic Moose pajama set is adorned with a handsome moose. This set includes a roomy t-shirt with ragland sleeves and drawstring pants with pockets. The material is lightweight making it comfortable for both sleeping and lounging. The Classic Mouse pajama set is available in adult sizes: XS-XXL. To learn more about LazyOne, read Laurie's full review.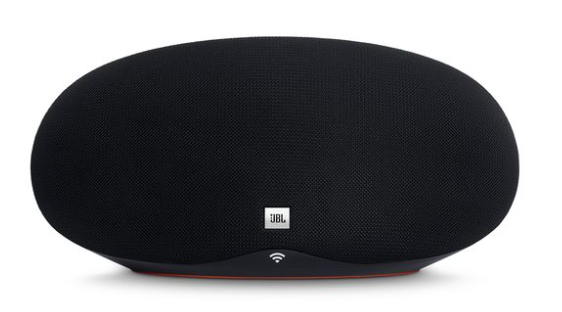 A speaker would be a great choice for the music lover in your life. The JBL Playlist is a Google-Cast enabled speaker. It uses Wi-Fi to enable users instantly cast music from their favorite music app, radio, or podcast to the speaker using their smart device. The cast button on each of these streaming services allows music to be played through the control of the smartphone without interruptions from texts and phone calls. The JBL Playlist takes the music experience one step further with the ability to connect to other JBL Google-enabled speakers, creating a JBL ecosystem of sound. Speakers can be controlled from anywhere in the house using on their device(s) – iPhone®, iPad®, Android™ phone or tablet, Mac® or Windows® laptop, or Chromebook.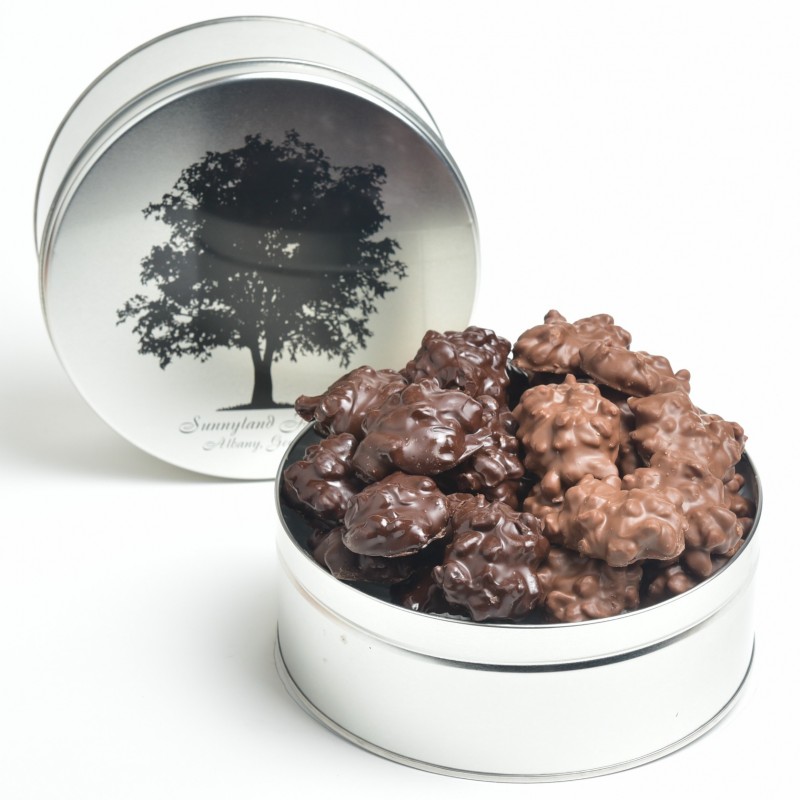 If there's a man on your shopping list with a sweet tooth, this is the perfect gift for them! This Chocolate Pecan Cluster Combo comes with dark chocolate clusters and milk chocolate clusters, in a beautiful gift tin. After nearly 100 years, these Chocolate Pecan Clusters, or 'Turtles', are still some of Sunnyland Farm's most popular nut candies. The crisp pecan pieces are smothered with thick creamy caramel and surrounded with rich dark or smooth milk chocolate. This gourmet candy arrives individually wrapped, dark and milk, and both are real winners!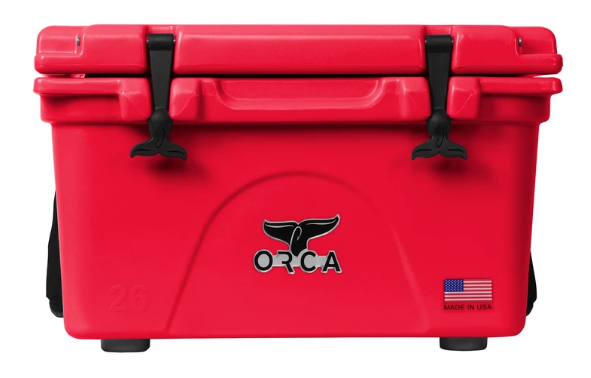 ORCA Coolers are durable and high quality.  They feature a roto-molded construction, you will love!  The integrated insulation allows for the maximum ice/cold retention and freshness of your stowed items, which can be kept for up to 10 days.  The extendable flex-grip handles provide a comfortable solo or tandem carry while the lid gasket helps to ensure a perfect seal.  On the side, you'll even find a cargo net attachment for added storage.  And finally, the easy-flow drainage spout is the perfect option to finish off a perfect cooler!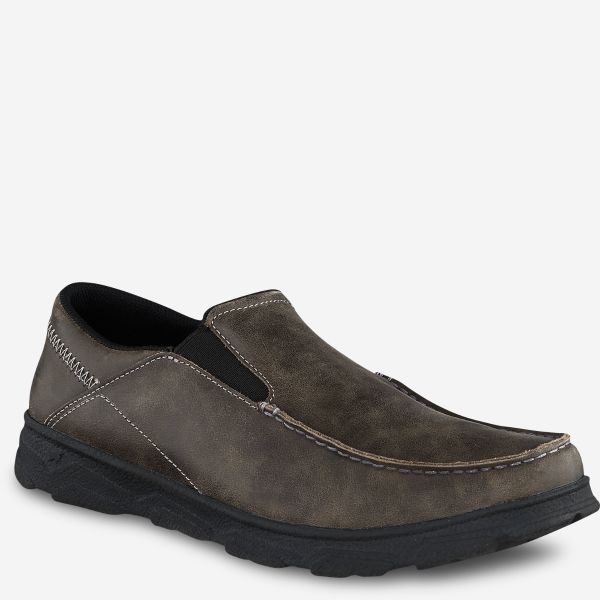 Irish Setter footwear was created with hunters and outdoorsmen in mind. Irish Setter set out to create a line of footwear that would support its customers in any terrain and in all weather conditions. The Men's Traveler Leather slip-on shoes were designed with both comfort and style in mind. The Traveler gives you the traditional rugged boot look combined with the lightweight casual feel of an athletic shoe. The shoes have durable soles, rich full-grain leather, and cushy foam foot-beds. To learn more about Irish Setter, read Laurie's full review.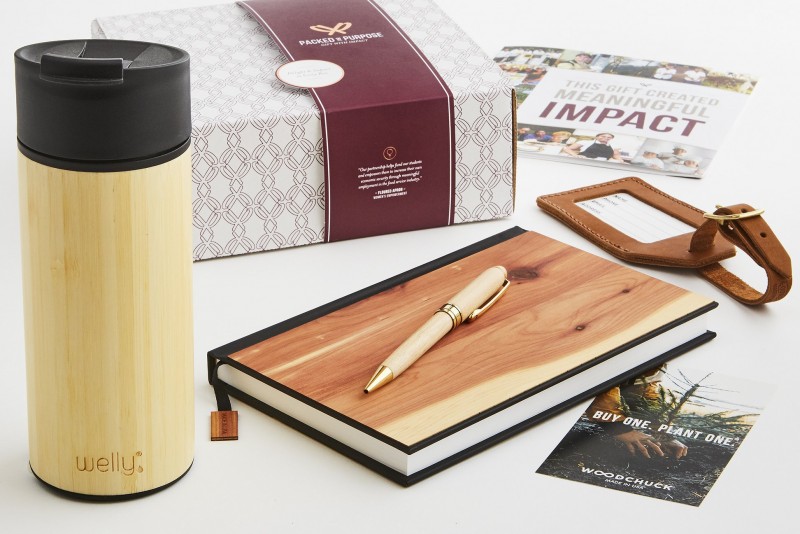 The Everyday Exploration set from Packed with Purpose is as functional as it is refined. A bamboo-wrapped bottle with infuser will keep the receiver hydrated with their favorite beverage while the sustainably-sourced cedar wood journal is the perfect accompaniment for business meetings or for personal use. Paired with a handcrafted leather luggage tag, this gift will become their go-to favorite.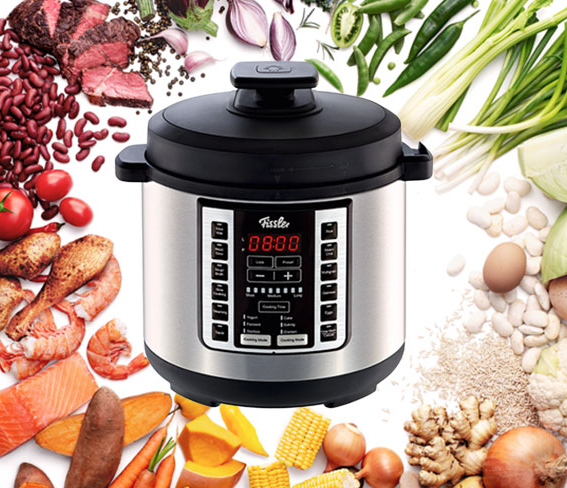 Make cooking easy and fun with the Souspreme Multi Pot from Fissler!  This all-around kitchen appliance will offer the best in fast cooking and slow cooking.  Plus, the integrated sous vide is just icing on the cake.  It's on-trend with 18 one-touch cooking programs which means you can steam or sauté, or even sous vide or ferment.  Or choose one of the other many options.  Use your Multi Pot for soups, meats, stews, poultry, eggs, grains, beans, chili, yogurt, dough, cake, and more.  The possibilities are truly endless.  But if you want a piece of cookware that will perform, this IS it!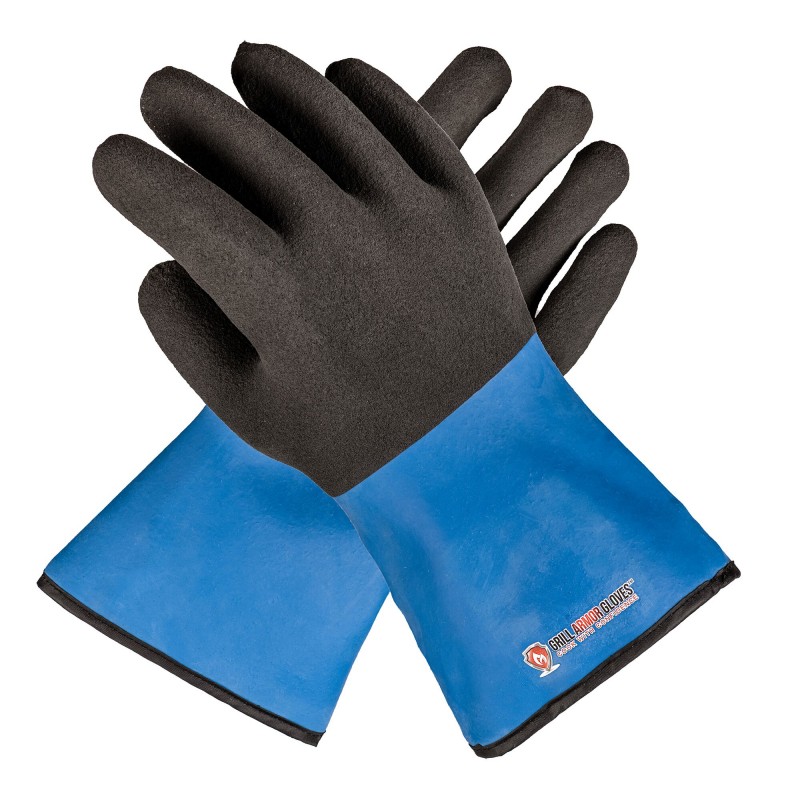 Grill Armor Waterproof Gloves will not only protect your hands from extreme heat but will also keep them safe from hot liquids. They are made with a special non-slip natural latex that enables you to get a secure grip on the items you hold. Grill Armor Waterproof Gloves are comfortable to wear. The inside of the gloves features ARAMID material, cotton, and polyester. Grill Armor Waterproof gloves can be used for cooking, grilling, camping, fireplace and more. To learn more about Grill Armor Gloves, read Laurie's full review.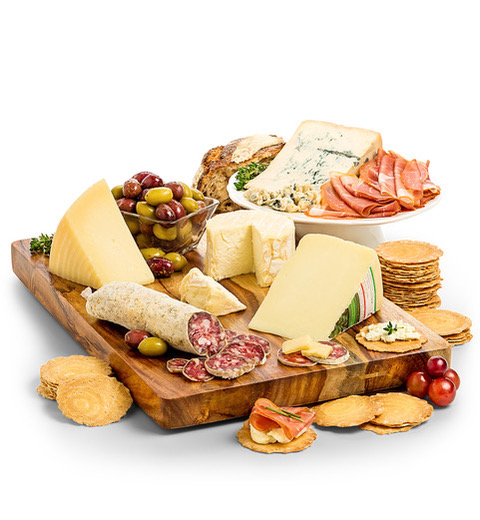 GiftTree.com is the place to go for all of those hard to shop for people. They have a plethora of gifts from which to choose, including gift baskets, gift towers, gift crates and more. GiftTree's Italian Cheese and Charcuterie is sure to please. It is a collection of Italian heritage meats, artisan cheeses, Manzanilla Olives, and Crispbread Crackers. It arrives in a ready to give signature gift crate with a complimentary card that has your personal message. To learn more about GiftTree, read Laurie's full review.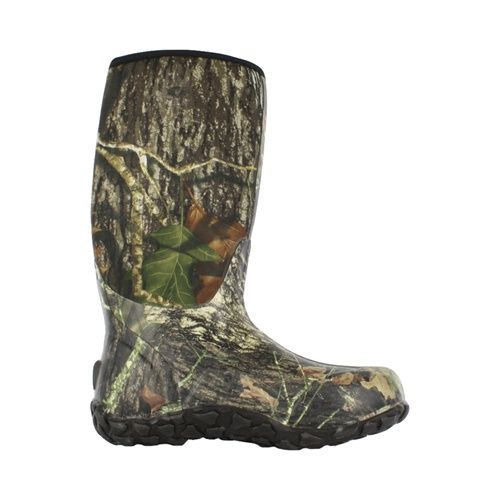 The XL Feet store specializes in footwear for men who need sizes that are not normally carried by other shoe stores. The XL Feet store stocks large sizes all the way up to size 21 and includes wider widths up to 6E wide. One of the items found at the XL Feet store is Bogs Classic High boots. Bogs Classic High boots are 100% waterproof and comfort rated from temperate to -40˚F or sub-zero conditions. They are made with natural hand-lasted rubber and a four-way stretch inner bootie. In addition to work boots, the XL Feet store also carries shoes, sandals, slippers, socks, and more. To learn more about the XL Feet store, read Laurie's full review.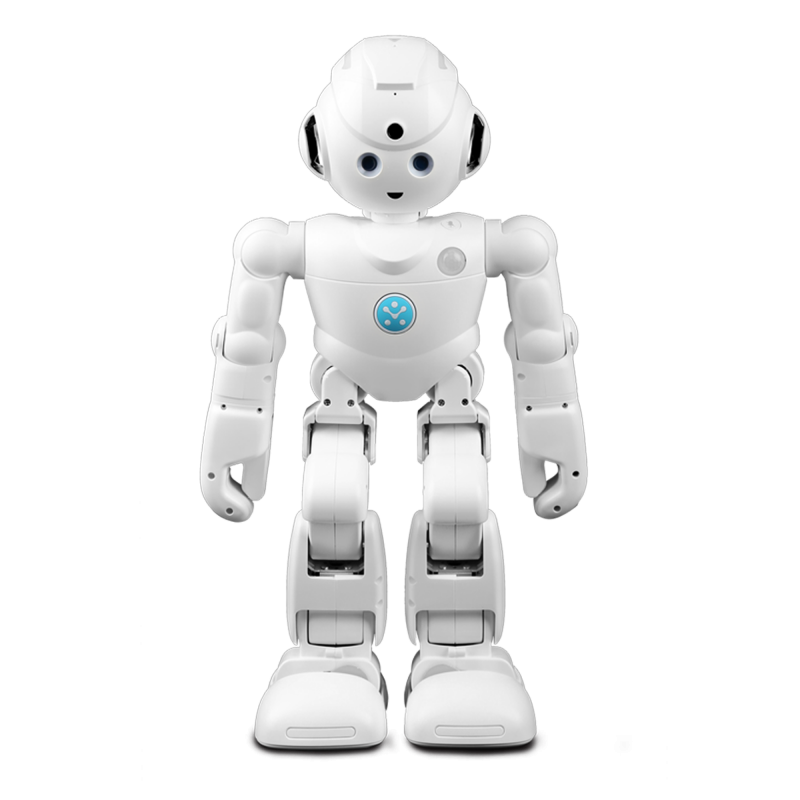 Don't let all the robots and STEM fun go to only the child in your life. The Lynx Robot from Ubtech Robotics is the perfect gift for the tech loving man in your life. Not only does Lynx connect with your already existing Alexa system but Lynx also operates in avatar mode so you can move around and soak through him. Lynx can also offer home surveillance and send a 30 second clip once his PIR sensor is tripped. The options are endless with the Lynx never ending learning capabilities.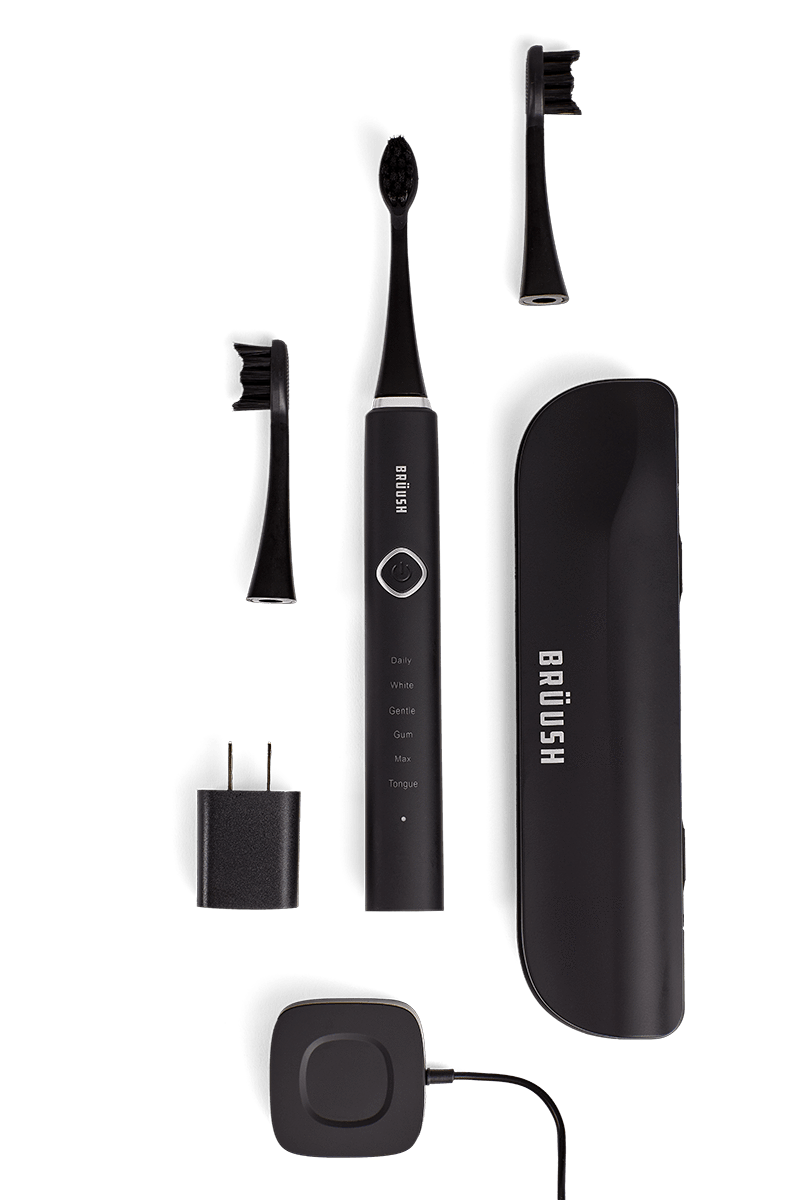 Give him the gift of good oral health this holiday season with a Brüush Electric Toothbrush! Each kit comes with an electric toothbrush, three heads, a magnetic charging port, and a case. This brush helps kill plaque and reduce gingivitis with top-of-the-line sonic technology! With a 4-week rechargeable battery and boasting 31,000 brush strokes per minute, this aesthetically pleasing toothbrush will make a perfect gift this holiday season.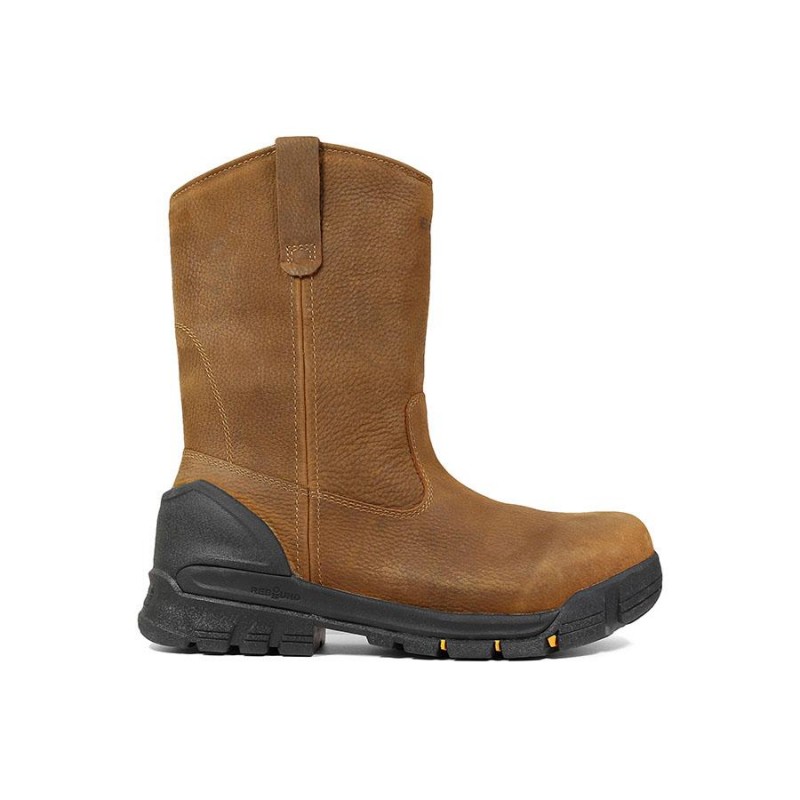 A serious boot for serious jobs, these Bedrock Wellingtons can handle the toughest of elements and the toughest of jobs. With patented rebound technology these boots take all the blunt force so your feet remain comfortable. BOGS Max-Wick evaporates sweat to keep your feet dry and warm. Choose from composite or noncomposite toe depending on your workload.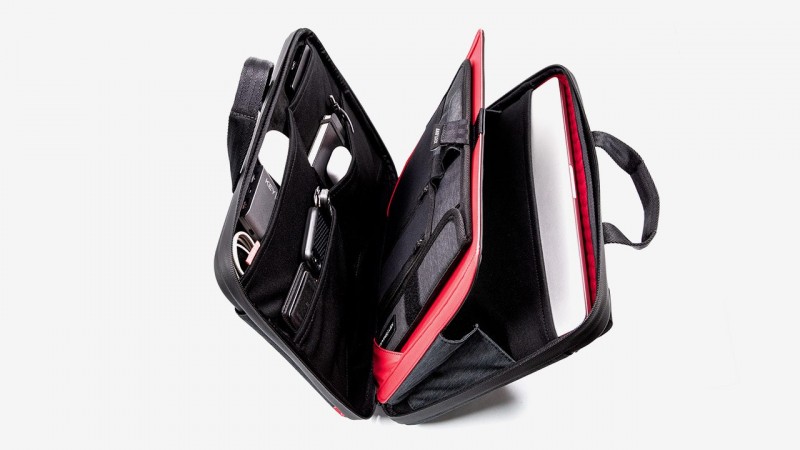 This head-turning Urban Portfolio Briefcase from Keysmart will be the perfect gift for any professional on your holiday shopping list. With 12+ internal pockets, magnetic outer pockets, and space for a 16″ laptop, it's a high-quality organizational tool. The protected inner pockets can hold SD cards, Mini SD cards, and Sim cards. On top of that, there's space for chargers, phones, as well as files and documents. The hard outer shell is water resistant and will protect valuables, while the magnetic handles and removable padded shoulder strap allow for easy handling.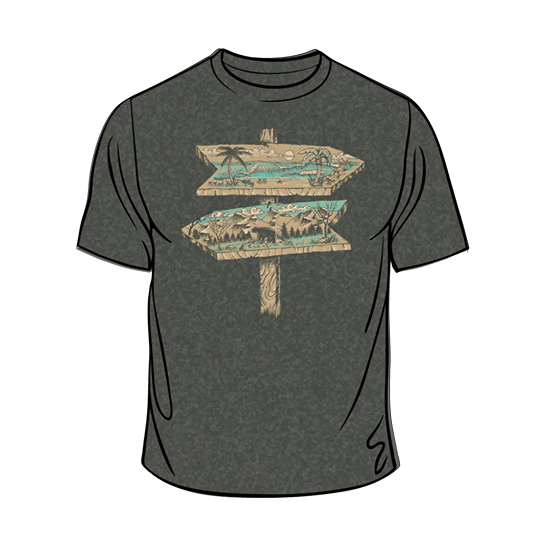 American Backcountry is an innovative brand that utilizes plastic bottles in the making of each shirt. Their REPREVE® fabric is recycled, fast-drying, and eco-friendly! Plus, they're very soft and each shirt is made from at least five recycled water bottles. This Trailhead T-Shirt is perfect for any adventurous soul on your shopping list. Make sure you check out American Backcountry's national parks line, too!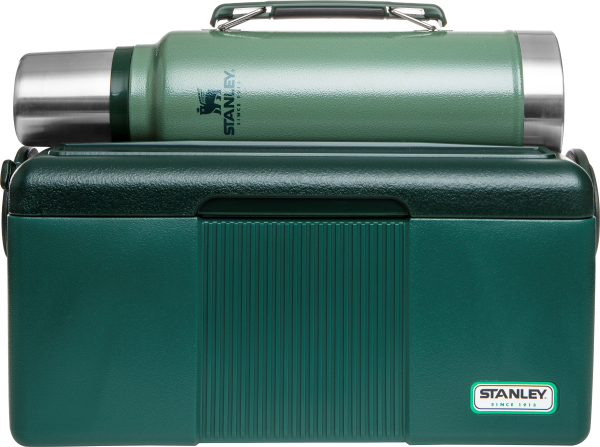 The Stanley Adventure Heritage Cooler + Bottle Set is a great gift package all on its own. It comes with the 1.5 quart Classic Vacuum Bottle  as well as the perfect lunch-sized cooler. The Vacuum Bottle locks into place on top of the cooler for easy handling! Pack the partitioned cooler with a sandwich and chips or up to 9 cans. It will keep food cool for up to 16 hours!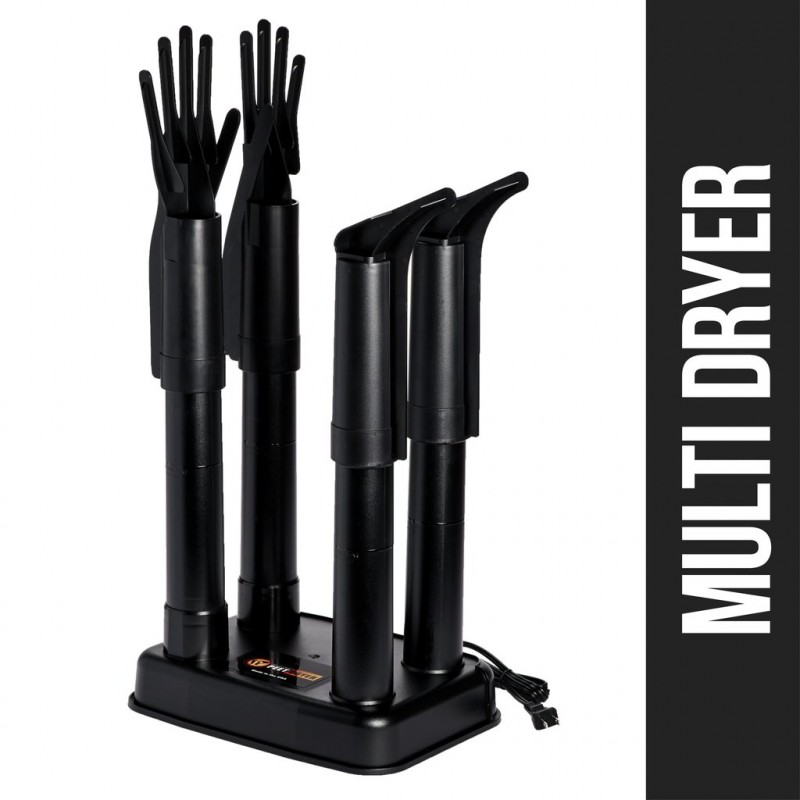 The Multi Electric Shoe and Boot Dryer with Glove DryPorts from Peet makes a great gift for anyone who lives in a snowy winter climate, or for someone who plays sports and has sweaty shoes often! Using thermal convection, air silently moves up the chambers to remove wet, sweat, and odor from your footwear and gloves, keeping your feet and hands comfortable, healthy, and dry. This dryer holds two pairs of footwear, or one pair of footwear and a pair of gloves.
Need even more gift ideas for men? Check our these from past years!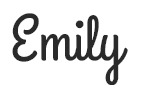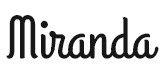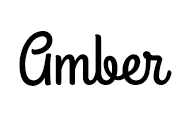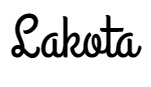 Hi there! I am Emily Evert, the owner of Emily Reviews. I am 28 and live in a small town in Michigan with my boyfriend Ryan and our two pugs. I have a large family and I adore my nieces and nephews. I love reading memoirs, and learning about child development and psychology. I love watching The Game of Thrones, Teen Mom, Sister Wives and Veep. I like listening to Jason Isbell, John Prine, and other alt-country or Americana music. I created Emily Reviews as a creative outlet to share my life and the products that I love with others.
This post currently has 16 responses.