Emily Reviews writers were sent products in exchange for gift guide inclusion. All opinions are our own. There are affiliate links in this post.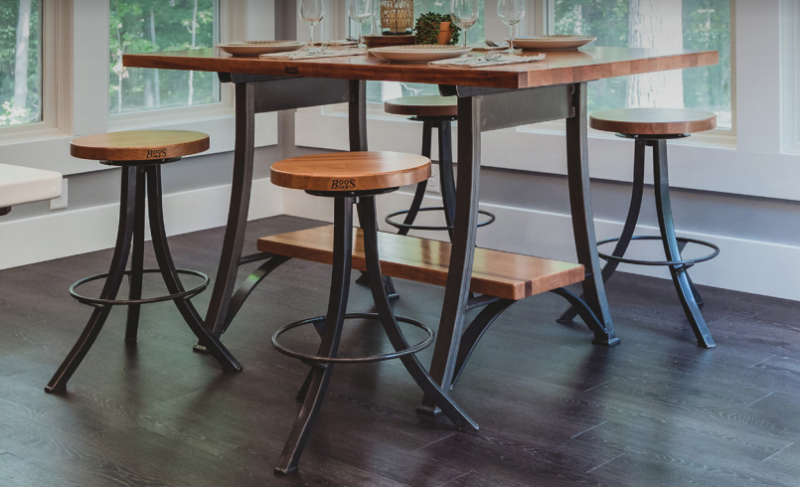 If you are looking for a seating space to impress, the Foundry Collection Tables and Stools from John Boos are a must have! The table bases and coordinating stools are available in the Pub or Bistro style designs and are made from sturdy and durable steel, complete with rustic metal finishings in Wrinkle Black or Clear Coat. Available in a variety of sizes to comfortably accommodate 4-6 guests, you may also choose from either counter height or bar height. These sets are high quality and absolutely stunning!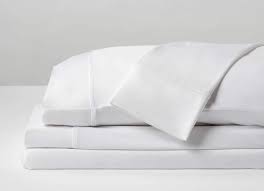 SHEEX performance sheets are not ordinary sheets. They're sheets designed to keep you at a more comfortable temperature, and they really, truly work. For anyone who "sleeps warm", battles night sweats or hot flashes, SHEEX performance sheets can keep them comfortable and improve their sleep. I gifted these to my dad who has hot flashes from medication and he just loves them because they help him sleep better. Available in a variety of bed sizes and colors.
Learn More: Sheex review & giveaway
Buy it: Sheex.com.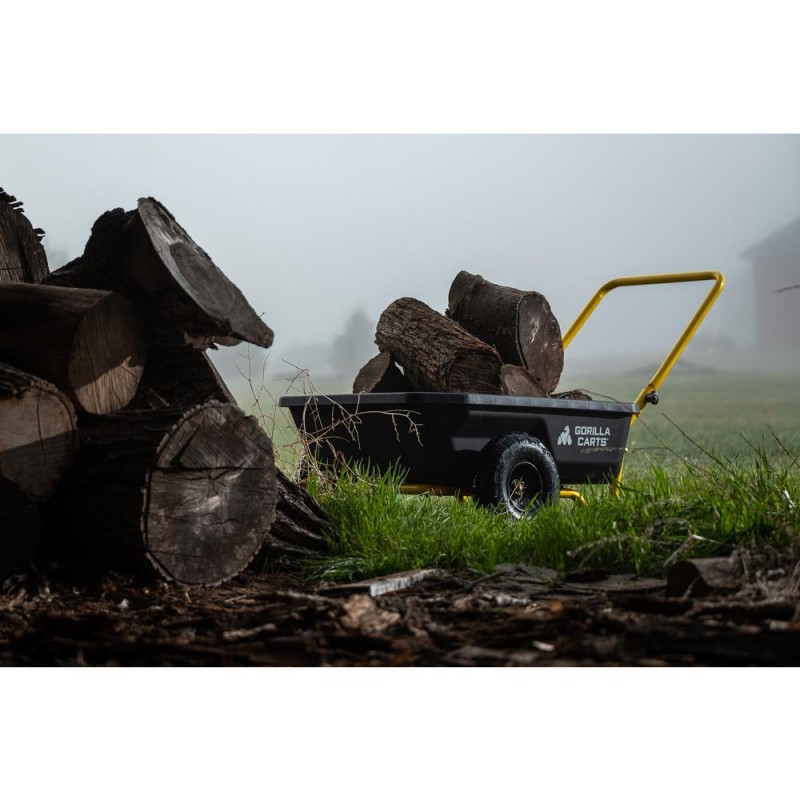 Gorilla Carts make doing projects around your home easier. The 4 cu. ft. Poly Yard Cart rolls over any terrain with 10-inch pneumatic tires. The 30 in. x 24 in. impact-resistant poly bed has a low center of gravity that offers great stability. The 4 cu. ft. Poly Yard Cart has a push or pull design for easy movement and maneuverability. The handle can fold down for compact storage. The 4 cu. ft. Poly Yard Cart has a 300 lbs. maximum load capacity. To learn more about Gorilla Carts, read Laurie's full review.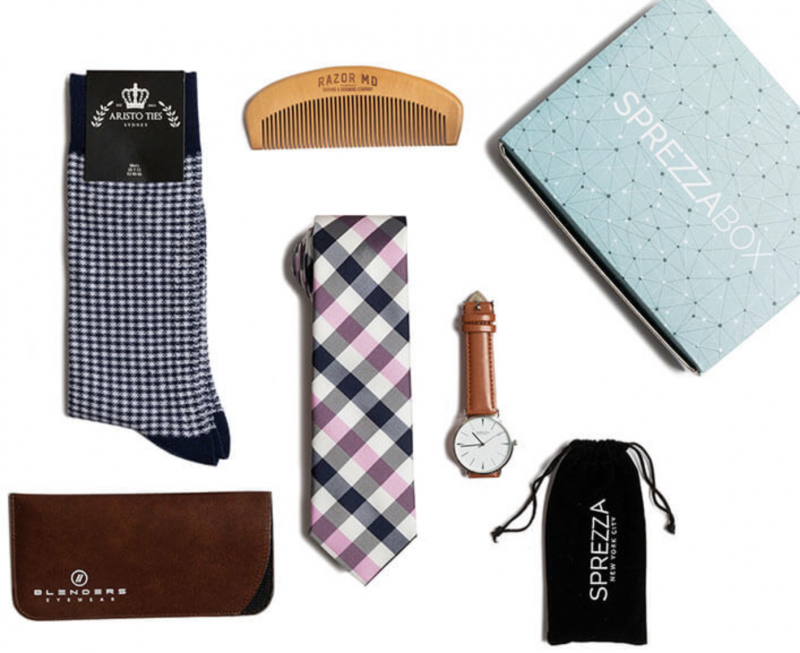 SprezzaBox is a men's fashion & lifestyle product subscription service that offers 'curated goods for the modern man'. The subscription costs just $28 per month. Items in the monthly boxes include fashionable ties, tie clips, sunglasses, watches, socks, cuff links, grooming items and much more. A unique feature of the SprezzaBox subscription service is the choice to "Pick Your Own Box". Subscribers can choose exactly which box they receive each month, so they are sure to love what they receive.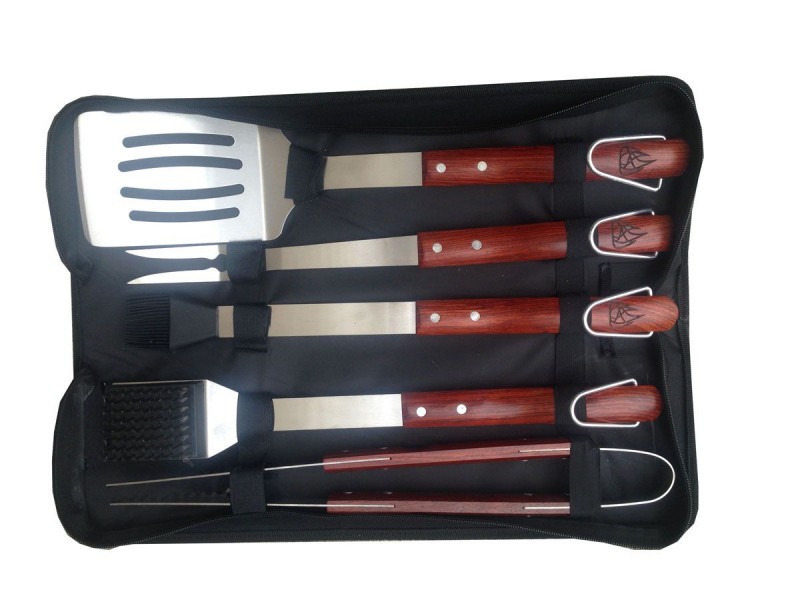 The Barbeques Galore Five-Piece Tool Set is perfect for every griller on your shopping list! The set includes a spatula, a fork, tongs, a silicone basting brush, and a grill cleaning brush. All items are made from high-quality stainless steel and come with rosewood handles. Plus, they come in a handy carrying case that makes it perfect for storing or taking with on camping trips!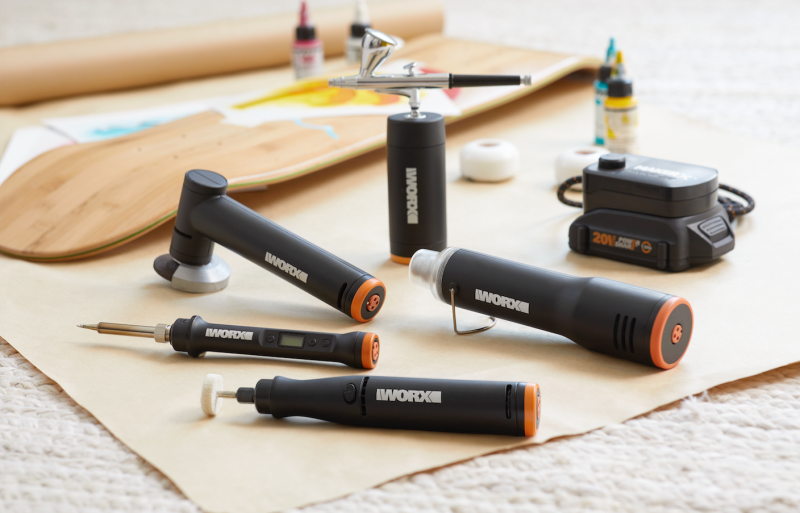 This brand new Maker X line revolves around a 20V Power Hub that actually allows it to go anywhere! This means it has taken away the location limitations so that won't be a hindrance any longer. This lineup features five compact tools including:
Rotary Tool
Angle Grinder
Mini Heat Gun
Wood And Metal Crafter
Air Brush
It's never been easier to perfect your craft than with the Maker X series of hobby and crafting tools. Each tool in this new family is connected via the X hub adapter which will fit any 20V Power Share battery and delivers power to the tools.
NEFT vodka comes in a really unique container that looks like a barrel. It's designed to keep NEFT cold for up to 6 hours! This isn't just any vodka, either – it's an ultra-premium vodka. NEFT has won several awards and is planet-friendly. The company is moving towards 100% renewable energy, it's packaging is more recyclable than glass and it's lightweight which reduces fuel costs for transporting and leaves a smaller carbon footprint! NEFT has a smooth, clean taste.
Learn more: NEFTVodka.com.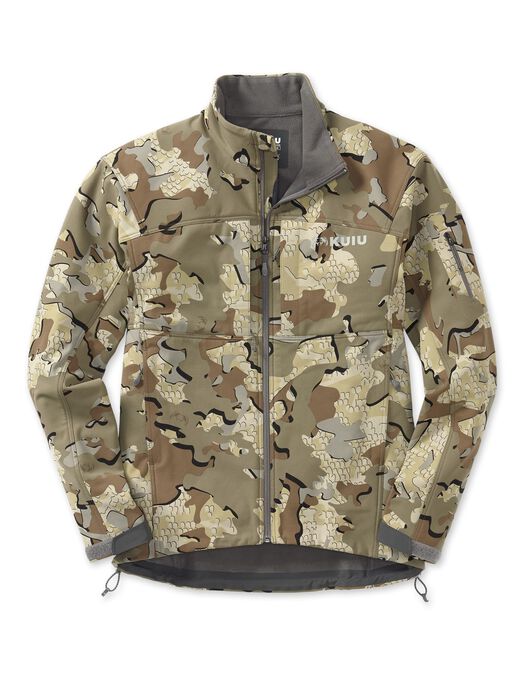 Kuiu Guide All-Season Jacket is wind and water-resistant making it perfect for any and all seasons. The exterior of the jacket is made with 4-way stretch Primeflex® fabric that is both durable and comfortable. The interior of the jacket is lined with soft microfleece. The Guide All-Season Jacket features a drop back hem, no-lift gusseted underarms, anatomical shaping, articulated elbows, and six secure storage pockets. It is available in three color choices and comes in sizes S-3XL. To learn more about Kuiu, read Laurie's full review.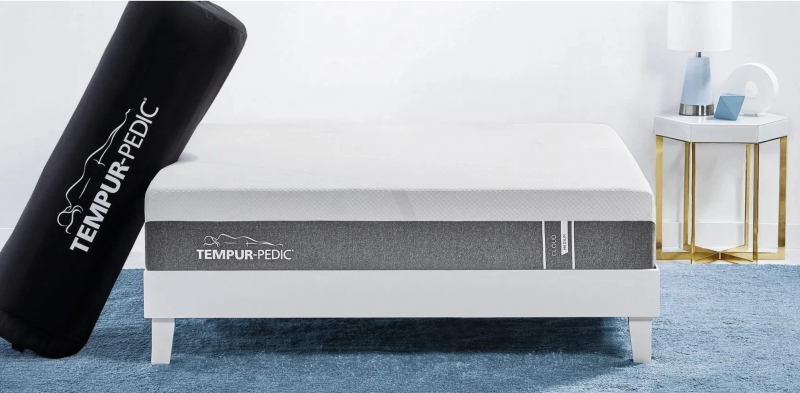 Is he in need of a new mattress? Tempur–Pedic's sleep engineers dedicated thousands of R&D hours in the world's most advanced Thermal Sleep Lab to create TEMPUR-Cloud. It's the first online mattress to include the patented TEMPUR-Material — which has more breathable, moisture wicking power and air flow than its competitors — while also sustaining the required compression for convenient delivery without compromising performance. In fact, studies show that TEMPUR-Cloud's comfort layer provides up to 40% more pressure-relieving power than other BIB mattresses.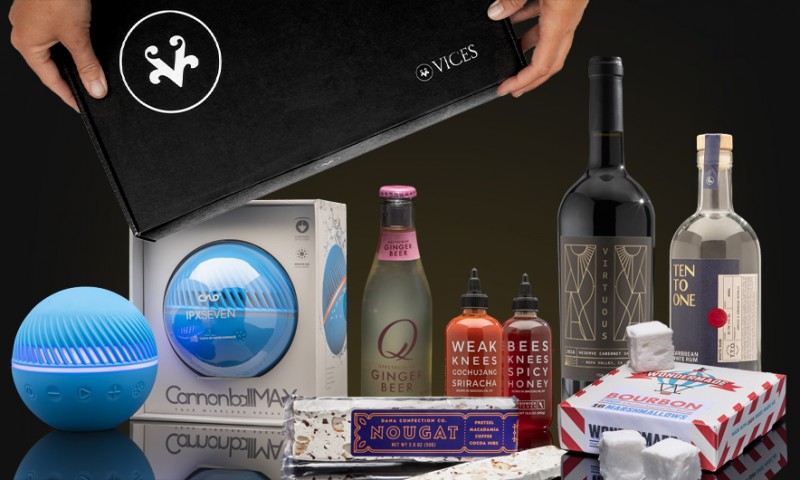 Vices is a luxury subscription that makes a great gift for those who appreciate the finer things in life. Products are curated for the sophisticated consumer and connoisseur: fine spirits, handmade leather goods, high quality foods and other rare finds. Every month you will receive a delivery with a focus on the products and experiences that bring out the best in life. Choose from monthly, 3, 6, or 12 month options.
Buy it: Vices
Discount: Save $50 off your first order with the code LUXURY50 at checkout!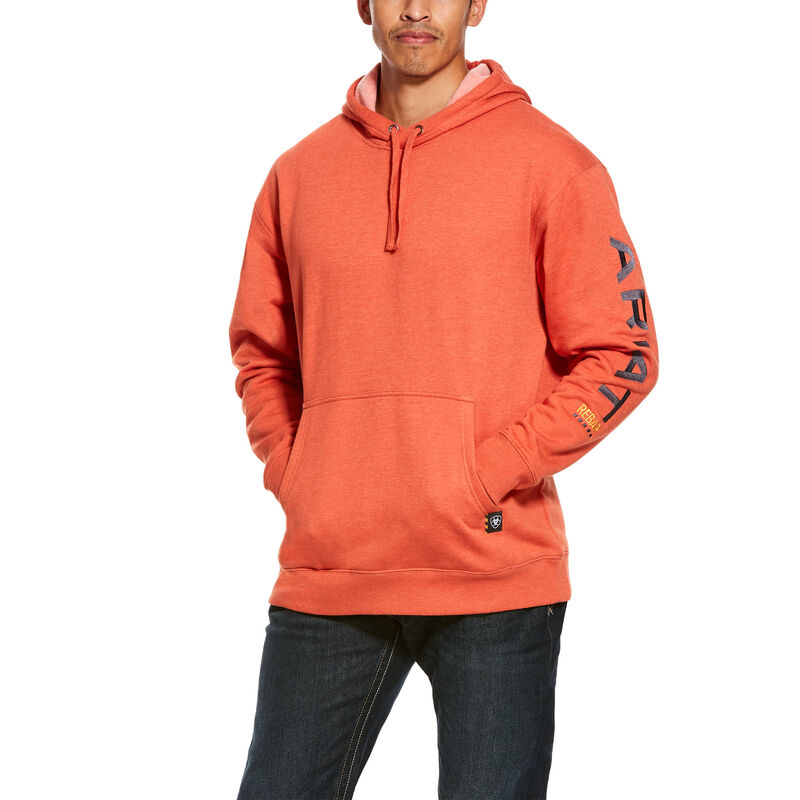 Give the man in your life a sweatshirt that can keep up with him on a busy day with the Ariat Men's Rebar Graphic Hoodie! This mid layer option combines warm, comfortable fabrics with a mobility-focused design and unbelievable water-repellent performance. It's an easy to wear, hard-working hoodie. Grab it in your favorite color or order all six!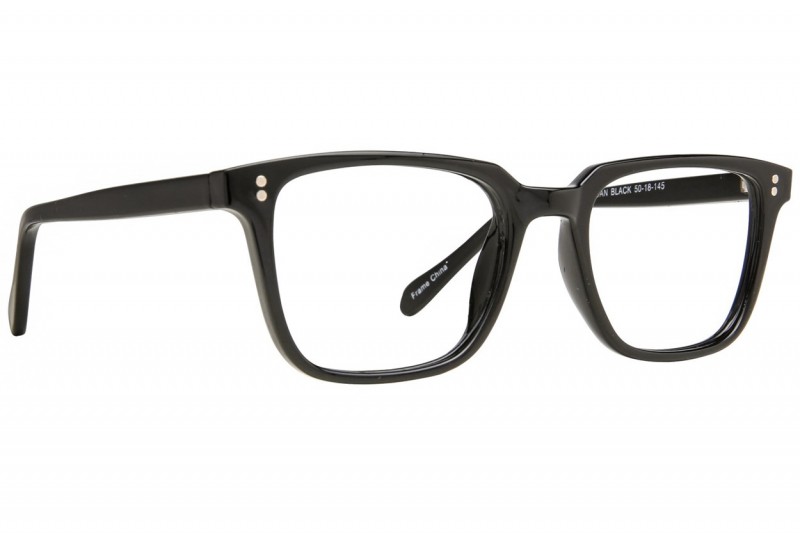 Who knows a man who delays going to any and all doctors? I know more than a few! If you have a man in your life who could use new glasses, DiscountGlasses.com is a great place to turn. They'll need to get an updated eye-exam if they haven't had one in the last year. However, gifting them a pair of glasses & lenses may be the motivation they need to see their eye doctor! Frames and lenses at DiscountGlasses.com are significantly more affordable than most glasses you'd find at your eye doctors office. They offer a range of sizes, tons of frames, and several different types of lenses to meet your needs.
Buy it: DiscountGlasses.com.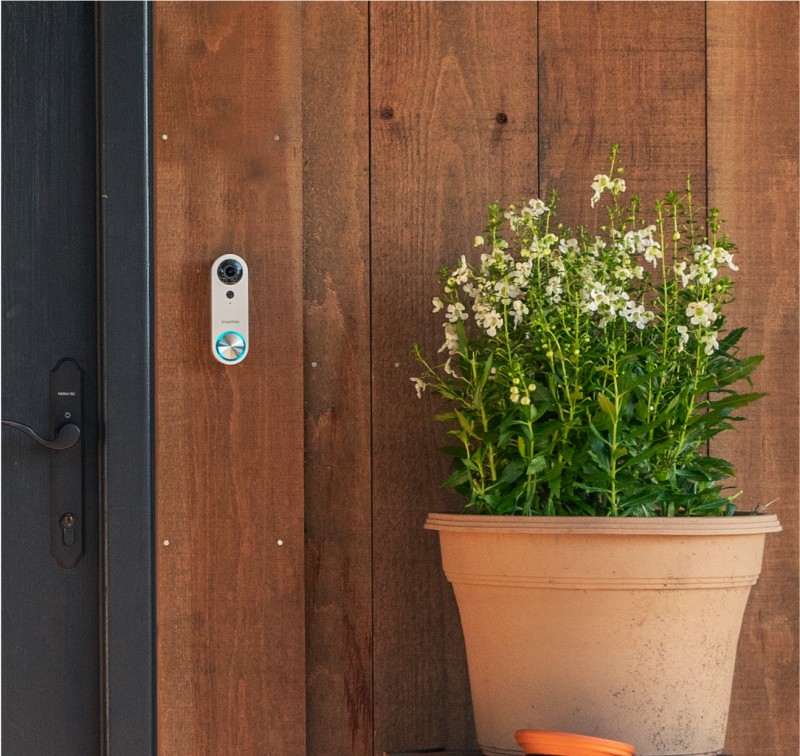 This is a gift that's sure to impress this holiday season! SimpliSafe's Video Doorbell Pro alerts you when someone's at the door – even if they don't ring the bell. With a super wide field of view, you can see everything happening out front in the bright light of day or dark of night, in perfectly crisp 1080p HD. Plus, get alerts directly to your phone and use the two-way audio to chat with your visitors!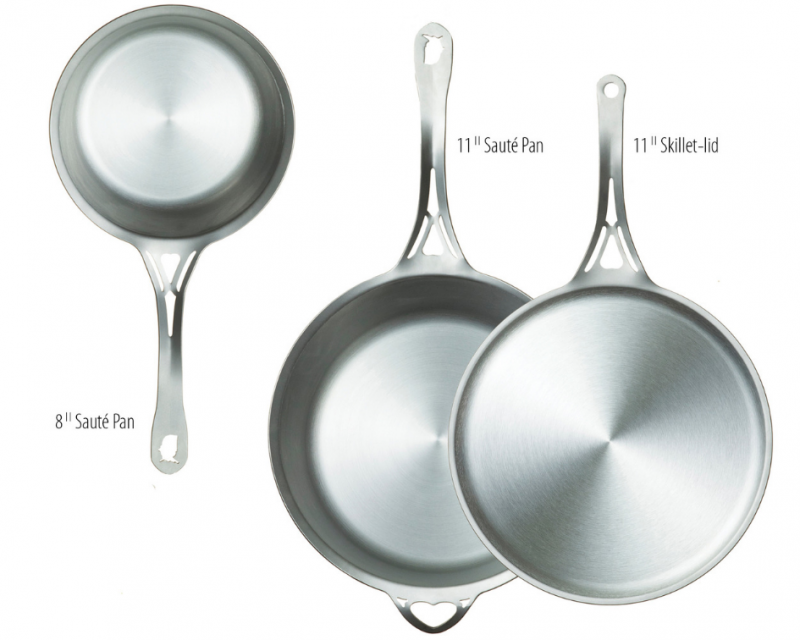 Solidteknics offers its customers a unique line of high-quality cookware. They are the world's first seamless one-piece wrought construction pans. Solidteknics cookware is non-toxic, healthy, sustainable, and multi-century durable. The nöni USA pans are crafted with conductive ferritic stainless that has a satin finish. They are available in three sizes 8″ Sauté pan, 11″ Sauté pan, 11″ Flat Skillet-lid. Nöni USA pans work well on any heat source. To learn more about Solidteknics, read Laurie's full review.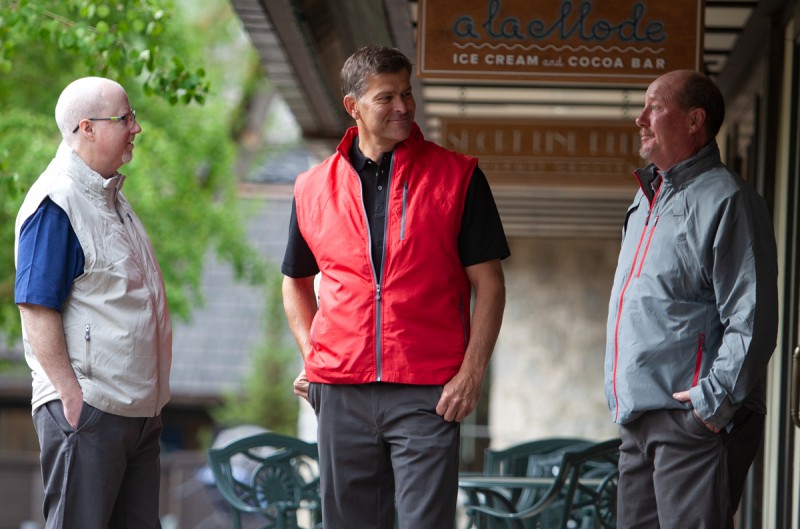 He'll leave his buddies speechless as he almost magically transforms his jacket to a vest and then back again through the use of magnets! The Tropiformer from SCOTTeVEST is an incredibly lightweight jacket that can also be transformed into a vest. Three of the color choices are shown above; also available in blue and black. SCOTTeVEST is known for their abundance of pockets, and this piece is no exception with 22 pockets and myriad of useful features hidden in the Tropiformer.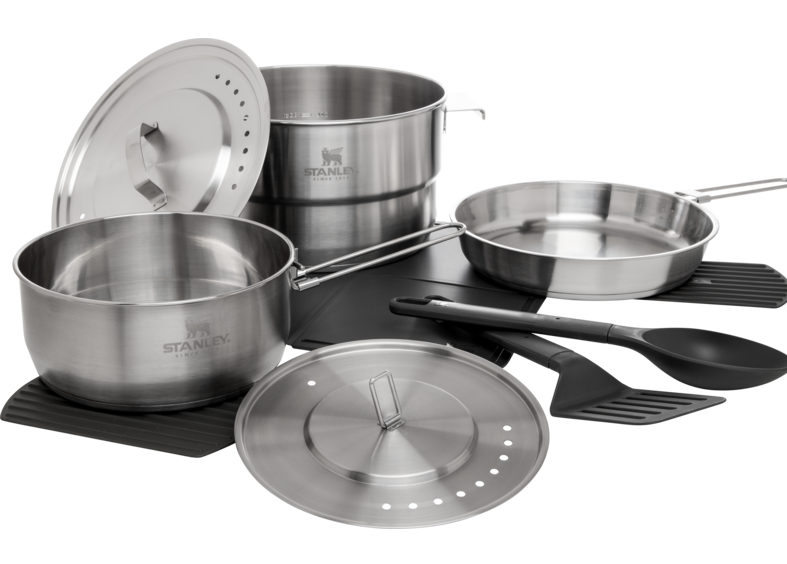 This Stanley Camp Pro Cook Set has everything you need for cooking over a fire and making some delicious meals while camping. The cookware features a superior 3-ply stainless steel construction so food heats more evenly. With the Camp Pro set, you also get a collapsible cutting board, spatula, serving spoon and silicone trivets to prep and serve!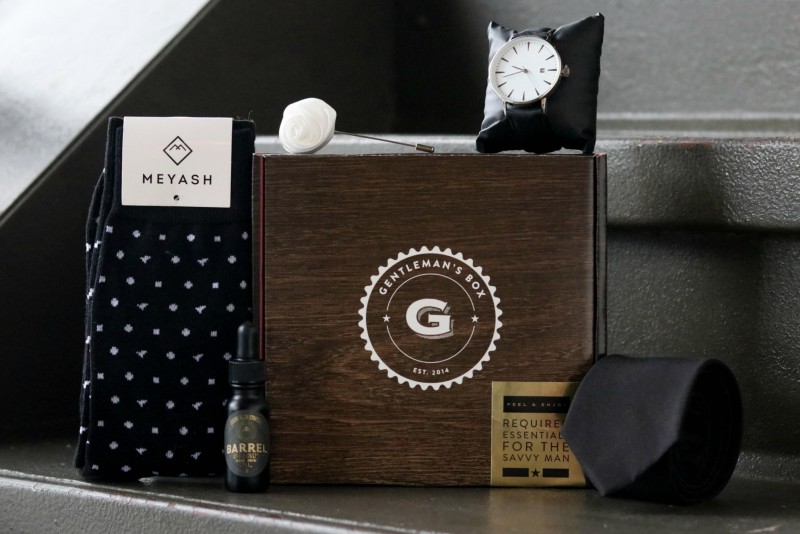 Searching for a gift for that hard-to-buy-for man on your list? Check out a Gentleman's Box premium subscription! Each season, Gentleman's Box delivers high-quality lifestyle items to your door. Past premium boxes have contained grooming products, electronics, high-end ties and socks, and more! Choose from 1, 2, 3, or 4 quarter options.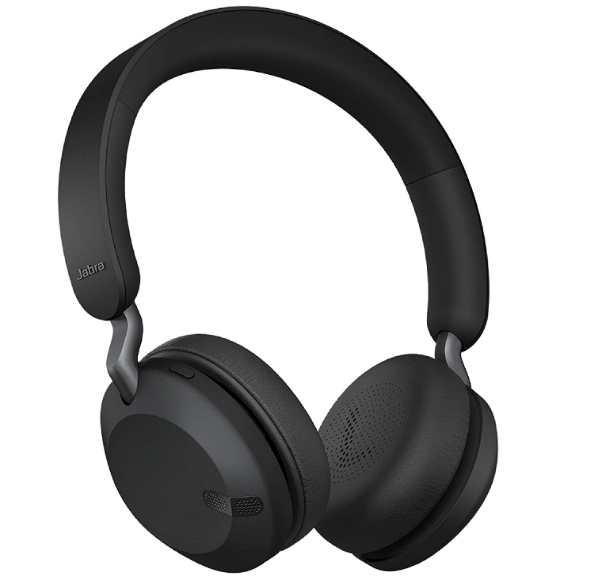 Give the gift of exceptional sound and enjoyable free time with these Jabra Elite 45h Headphones. Featuring the advanced 40mm speakers – the biggest this headphone category has to offer, these wireless over ear headphones will provide exceptional sound quality and music clarity, whenever and wherever you want to listen. Plus, the man in your life will love how they will get up to 50 hours of battery life from a single charge, giving them even more time to listen. And with the 2-microphone call technology that will let him make and take calls on the go, he will be confident that he'll be heard. Plus, with direct access to Alexa, Siri and Google Assistant, he will experience amazing quality and convenience at the touch of a button.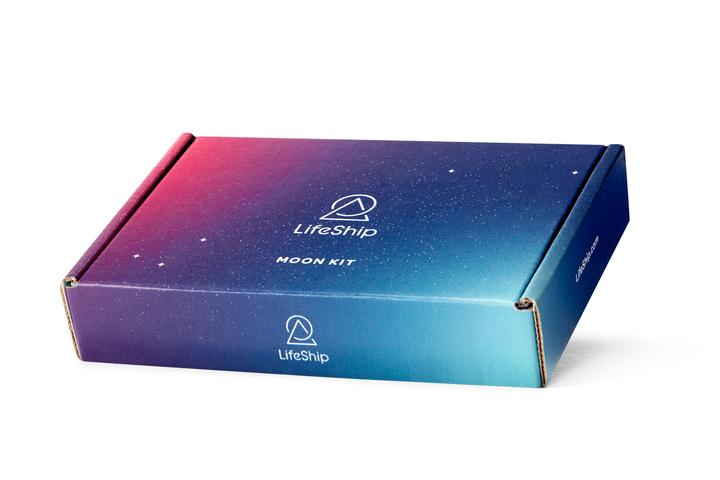 Lifeship's moon kit makes an incredibly unique gift. With this kit, your loved one will provide their DNA to LifeShip, who will ship it to the moon! You can buy individual kits or family kits. This makes a fun gift for those interested in space, as technically it will mean they went to the moon! For others, it may have a deeper meaning about their future, their place in the universe, and eternity. There is also an option to send ashes to the moon, which may be a meaningful part of the grieving process for some who have lost a loved one. It really can mean different things to different people, but there is no denying that this is a really unique gift!
Buy it: LifeShip.com.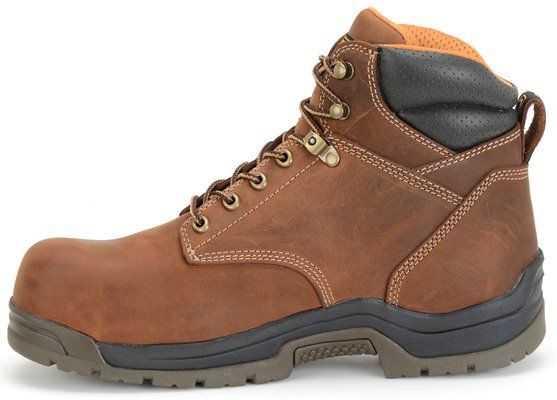 XL Feet is the place to go for hard to find shoe sizes. They stock a variety of shoes and boots in sizes and widths that you don't come across in department stores. One of the products that can be found at XL Feet is the Carolina Men's 6″ Waterproof Broad Toe Work Boot. The Carolina Work Boot features include Copper Crazy Horse Leather Upper, Waterproof SCUBALINER, Removable AG7 Polyurethane Footbed, EVA Midsole, Pillow Cushion Insole, Oil & Slip Resisting Rubber Outsole, and more. XL Feet offers the Carolina Men's 6″ Waterproof Broad Toe Work Boot in size 9-13, 14, 15, and 16 in 2E, and EEEE Wide. To learn more about XL Feet, read Laurie's full review.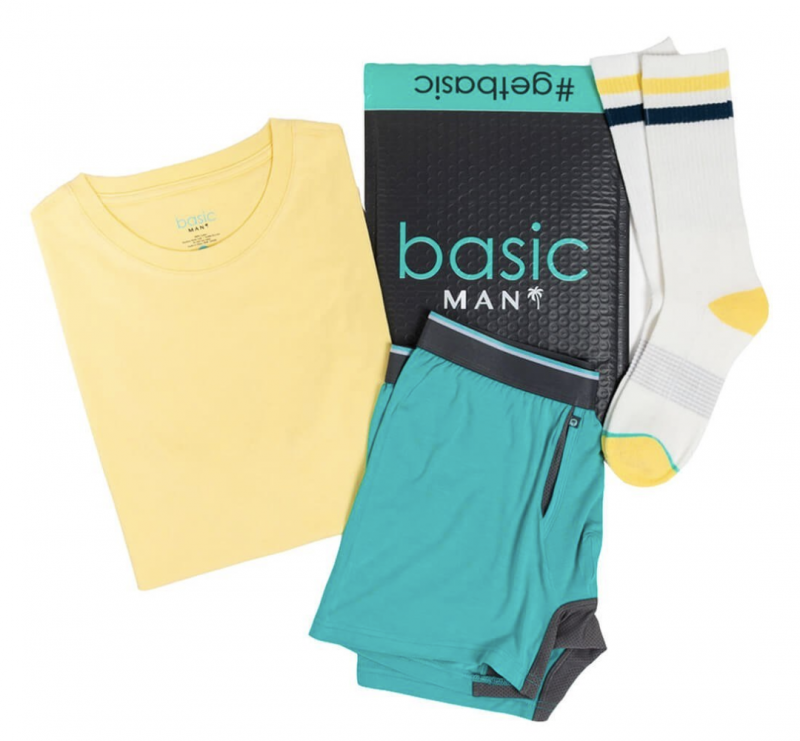 Socks and underwear for Christmas can be somewhat of a joke in certain families, but when you gift basics this nice, they're sure to be pleased! For $19.99 a month, a new set of basics (t-shirt, boxer briefs and socks) will be delivered to their door. You can expect quality and uniquely curated products each month. Get Basic shirts are 100% cotton, so they are comfortable and have a durable stretch. The boxer briefs are made from bamboo and are both supportive and silky soft. Get Basic touts socks that are 'the comfiest in the word'.
This space-grade Aluminum Cardholder is the last wallet he'll ever need! The cardholder fans out cards at the click of a button and the expandable metal backplate allows him to carry more while keeping a slim profile. With an integrated RFID blocking layer, you won't have to worry about data skimmers. The wallet holds 1-12 cards plus cash and is available in five colors.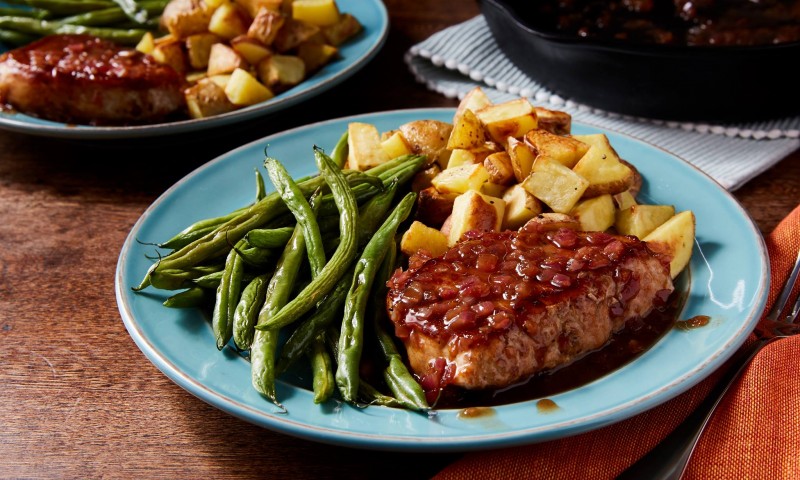 For a gift that will be extremely satisfying and delicious give a meal subscription kit from EveryPlate! They are the most affordable meal kit option, coming in at just $4.99 per serving. Each recipe includes high quality, fresh ingredients with everything you need delivered right to your front door. Each week, choose from 12 different meal options to find the ones best suited for your preferences. Or, go out on a limb and try something completely new! The beauty of this box is it can turn anyone into an amazing chef with the included, easy-to-follow recipe cards.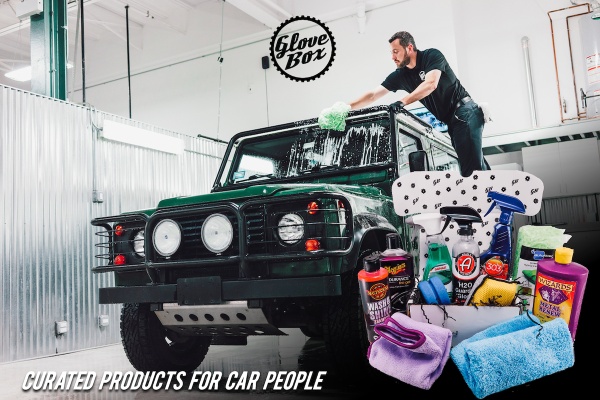 CrateJoy is the place to go for subscription boxes and unique gifts. They truly have something for everyone on your shopping list. Through CreateJoy you may choose between giving a one-time gift or signing up for a subscription. One of the boxes I found at CrateJoy was the GloveBox from Car Care Made Simple. Car Care Made Simple's GloveBox is a great gift idea for car and detailing enthusiasts of all skill levels. Every month, members will receive a newly curated box of premium detailing products, towels, and accessories from top car care brands. To learn more about CrateJoy, read Laurie's full review.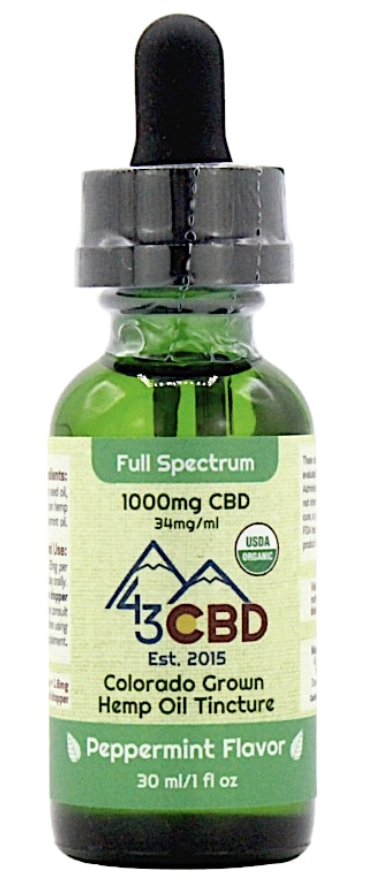 Grown on farms in Colorado where clear mountain spring water and high altitude air create the perfect environment for growing artisan hemp. 43 CBD carefully hand-selects seeds, uses all natural farm practices (never using harmful chemicals) and tests every batch for quality. Their tinctures are made from a smart blend of USDA organic full spectrum hemp oil and organic hemp seed oil. The oils are harvested from the Cannabis sativa plant, which when paired together create a synergistic combination, resulting in greater healing benefits. Choose from three strengths (500mg, 1000mg or 2000mg) and four flavors: Cinnamon, Peppermint, Natural Flavor, and Seasonal Pumpkin Spice.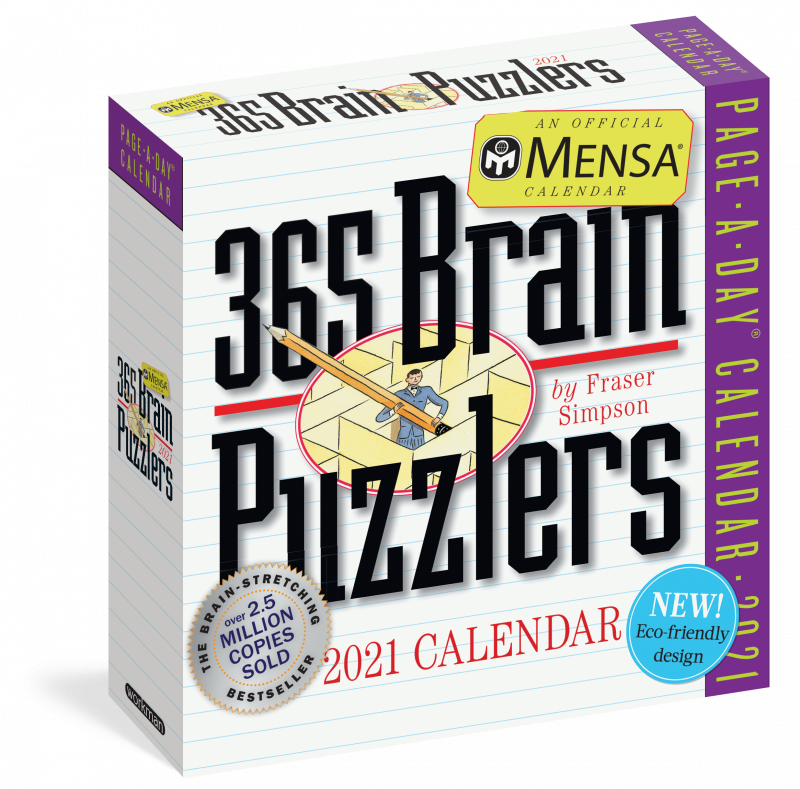 If there's a man on your list who likes to challenge himself, this Workman's Publishing Mensa 365 Brain Puzzlers Calendar will be the perfect gift! This Page-a-Day calendar delivers a daily word or number challenge that's packed with fun and creativity, but tough enough to make him sweat. Test his knowledge of operations in Arithme-Pick or get his wordplay on with Rhyme Scheme. Plus he'll find pangrams, logic puzzles, sequences, anagrams, code breaking, and word problems. These puzzles are smart, addicting, and good for the brain!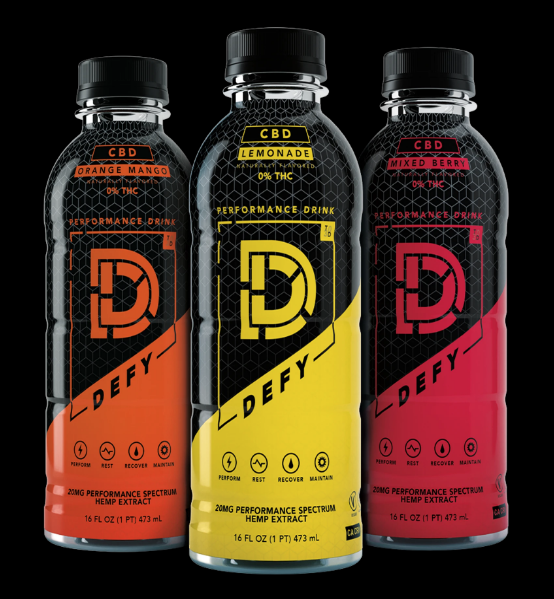 Now you can help the man in your life up their game with a six pack of DEFY CBD Performance Drink in three delicious flavors. Try this delicious sampler pack to help him find his favorite and ignite the own path to defying the everyday. You'll love DEFY because:
-20mg of performance-spectrum hemp extract
-Includes CBD with minor cannabinoids CBG, CBC and CBN
-0% THC
-10% coconut water for enhanced hydration
-Vitamins, potassium, and electrolytes
-Natural flavors and sweeteners
-No artificially sourced colors
-Vegan / gluten-free / dairy-free / soy-free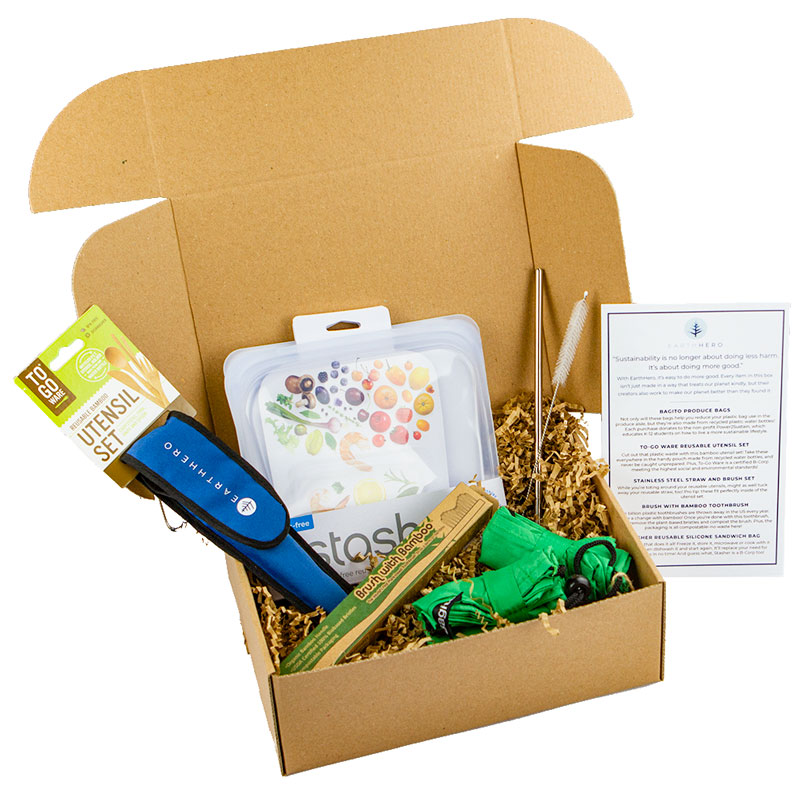 EarthHero is an eco-friendly online marketplace. They specialize in goods that help reduce waste, are sustainable, and give back in some way. EarthHero has a few gift boxes available for customers to choose from. One of the creative gift boxes they have is the Zero Waste Gift Box. The Zero Waste Gift Box contains Solid rePETe Produce Bags (2pk), Silicone Stasher Sandwich Bag, EarthHero Bamboo Utensil Set, Stainless Steel Straw with cleaning brush, and an Adult Bamboo Toothbrush. All items in the Zero Waste Gift box are reusable many times over. This is a great gift idea for anyone who strives to leave our planet better than they found it. EarthHero is a great place to go for all of your eco-friendly gifts.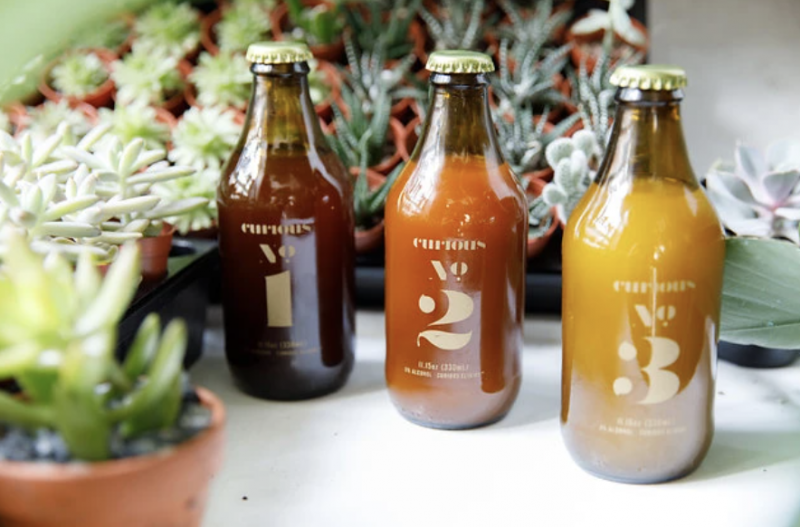 A variety pack of Curious Elixirs alcohol-free craft cocktails will make a unique and delicious gift! Every Curious Elixir is booze-free and handcrafted in the Hudson Valley with organic ingredients and no added sugar. Each flavor is bold and unusual in its own way. Curious Elixirs cocktails combine only organic juices, spices, herbs, roots, barks, and botanicals. Each flavor is a collaboration between a team of world-class bartenders, herbalists, and food scientists. Lightly carbonated and brewed without booze for maximum flavor.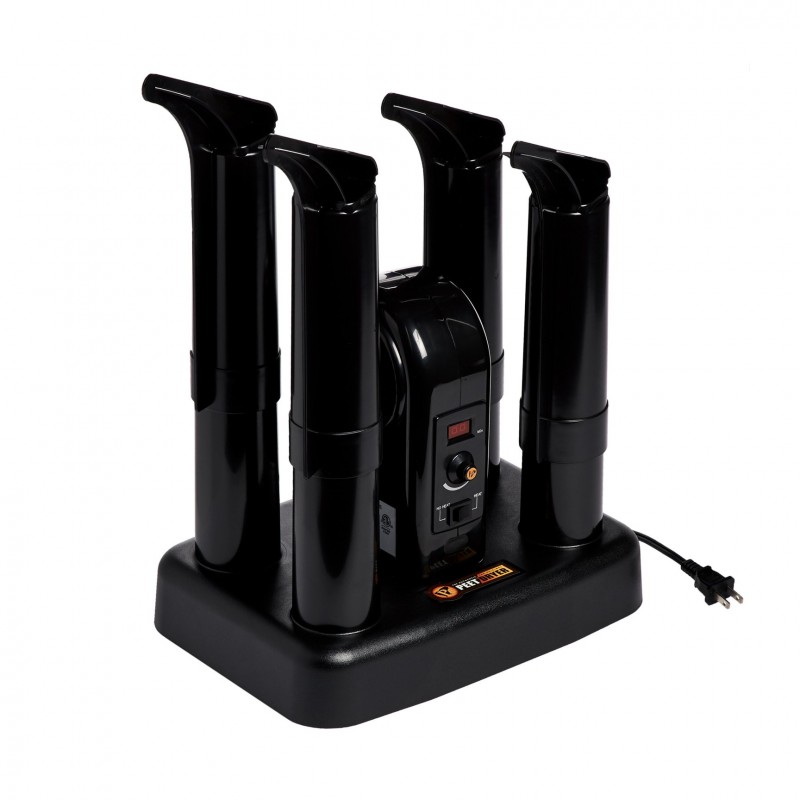 The Advantage PEET Heated Shoe + Boot Dryer makes a perfect gift for anyone who enjoys the outdoors. With space for two pairs of snow boots (or even shoes, ice skates, or heavy ski boots), this dryer powers air through the Air Chambers and DryPorts with a fan to dry boots in just 1-4 hours. With both heated and unheated drying options, you can set how long you want the dryer to run. It easily removes wet, sweat, and odor from your footwear to keep your feet comfortable, healthy, and dry.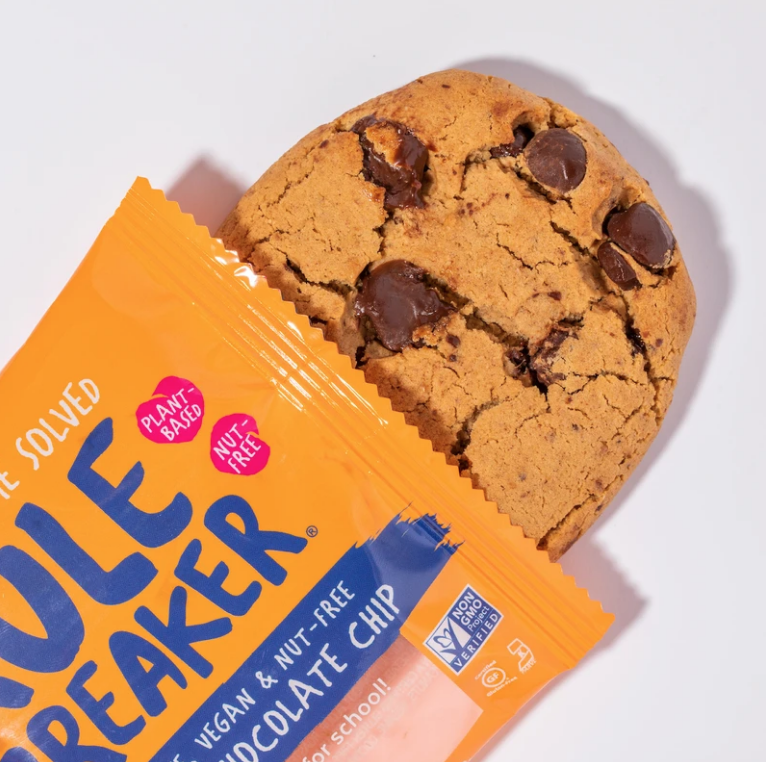 Over the past few years, Rule Breaker Snacks have upended snack time with delicious brownies, cookies, and blondies that are vegan, gluten-free, nut-free, allergy-friendly, non-GMO and, well, just perfectly and deliciously guilt-free. Now they are the perfect thing to sweeten up the holidays for those you love! These cookies are so delicious and you'd never know that the first ingredient is chickpeas! Available in a variety of DELICIOUS and irresistible flavors, these snacks won't last long!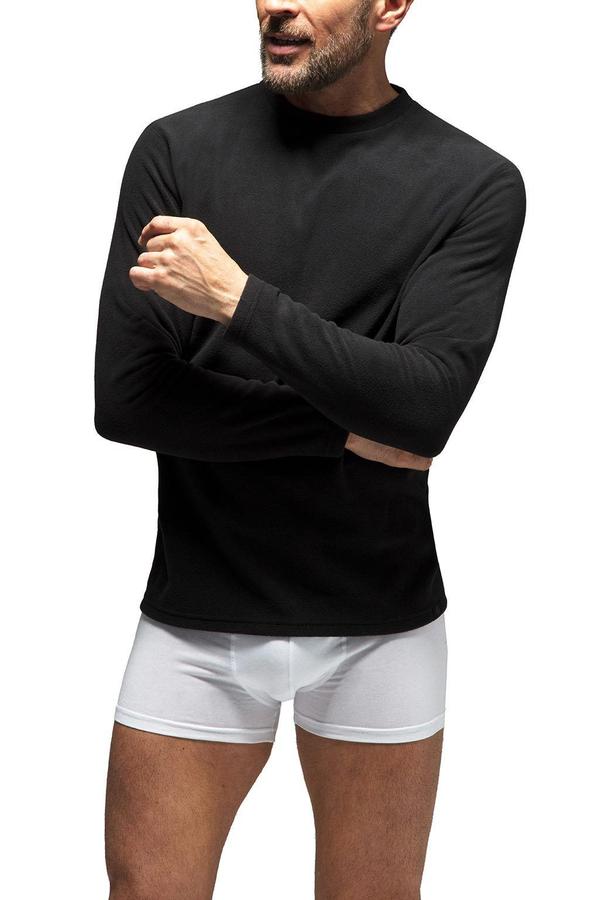 Heat Holders offers its customers a line of clothing specially created to keep you warm and comfortable in freezing temperatures. The products help hold in the heat while still allowing the skin to breathe. If the men on your shopping list work or play in the cold weather, Heat Holders Base Layers would be a great gift for them. Heat Holders Base Layer Tops come in Warm, Warmer, and Warmest. They are available in a couple of color options and sizes S-XXL. To learn more about Heat Holders, read Laurie's full review.

When trying to find something for a guy who is hard to buy for, remember the old saying "the way to a man's heart is through his stomach". Dreams Aren't This Good Salsa is sure to please! This is the freshest "clean-label and shelf-stable" salsa on the market. It is sold in 16oz jars and is gluten free, dairy free, nut free, preservative free and vegan. Salsa flavor choices include original, garlic cilantro, jalepeno pineapple, avocado pepper, and blueberry coconut. Best served with Dreams Arn't This Good tortilla chips.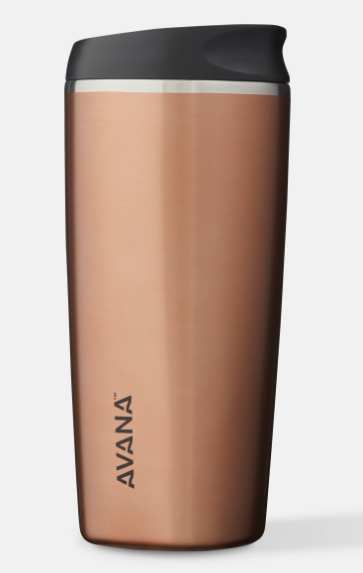 Introducing a tumbler for all seasons, the Avana Sedona Mug will go wherever you want to go! The splash resistant ergonomic lid makes sipping a breeze while the sure grip design makes it easy to hold. Featuring a triple layer insulation, your cold drinks will be cold while your hot drinks will stay hot. This mug looks beautiful and sleek and is available in four color options. Plus, every purchase helps provide water to communities in need.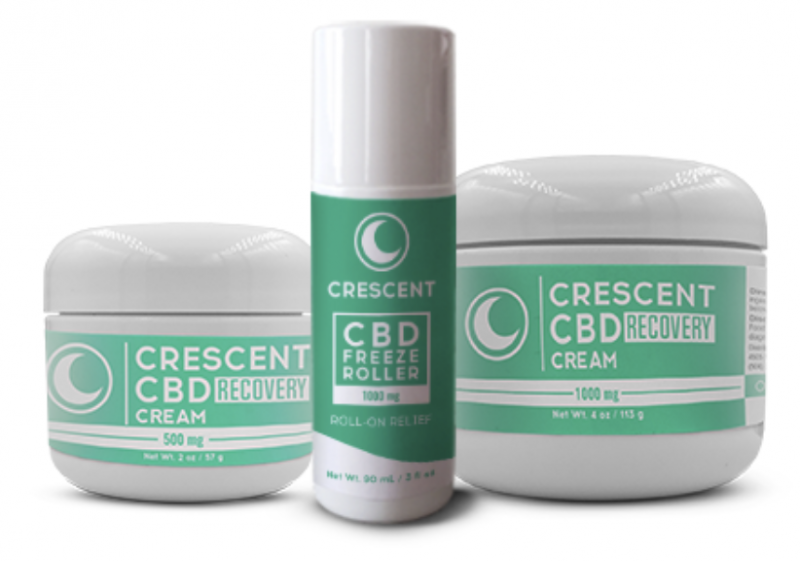 Help dad or hubby experience fast and long-lasting relief with Crescent Canna's 1000 mg CBD Freeze Roller. It is small-batch crafted and provides a soothing cool for his muscles and joints. Crescent Canna's CBD Freeze Roller recipe has been refined over years of product testing and development, using the highest quality CBD infused with carefully-selected ingredients like organic aloe vera, menthol, and tea tree oil. With 1000 mg of CBD, the Crescent Canna Freeze Roller is one of the most potent CBD topical products on the market. By applying CBD topically, it bypasses the bloodstream and take advantage of the many cannabinoid receptors found in the skin, providing targeted relief to a specific area.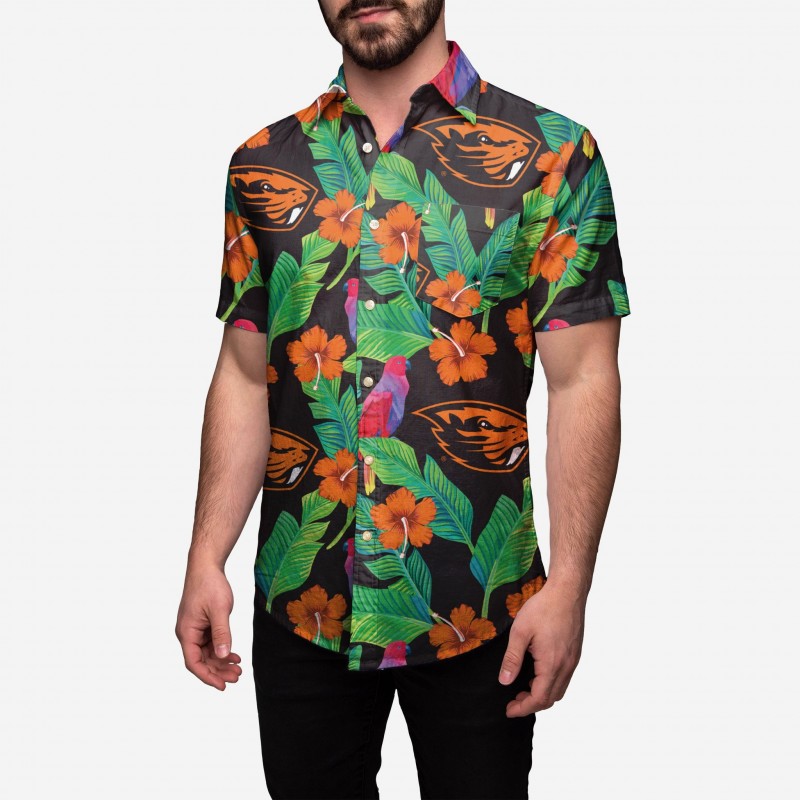 Foco is the place to go for sports team merchandise. They carry an assortment of apparel, accessories, home decor, collectibles, and more. Need a special shirt for an upcoming barbeque, beach party, or tropical vacation? Check out the Floral Button Up Shirts. These shirts are made with viscose material. They have buttons up the front, a collar, and a left chest pocket. Foco offers the Floral Button Up Shirts in several team patterns and sizes S to 3XL. To learn more about Foco, read Laurie's full review.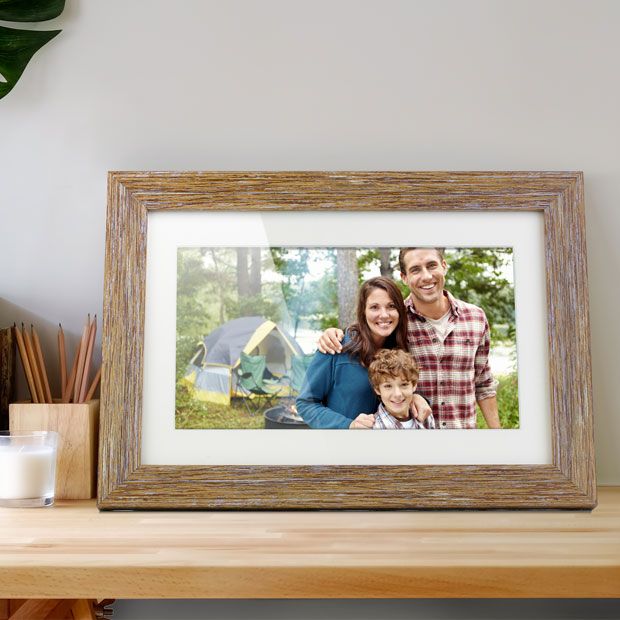 This Distressed Wood Digital Frame from Aluratek is stylishly distressed and looks great with any room decor. Sharing photos with family and friends has never been easier. Simply connect a USB flash drive or an SD card into the frame and view your photos in slideshow mode automatically! Easy to use for family members who are not technically inclined but also a great gift for those who are, too!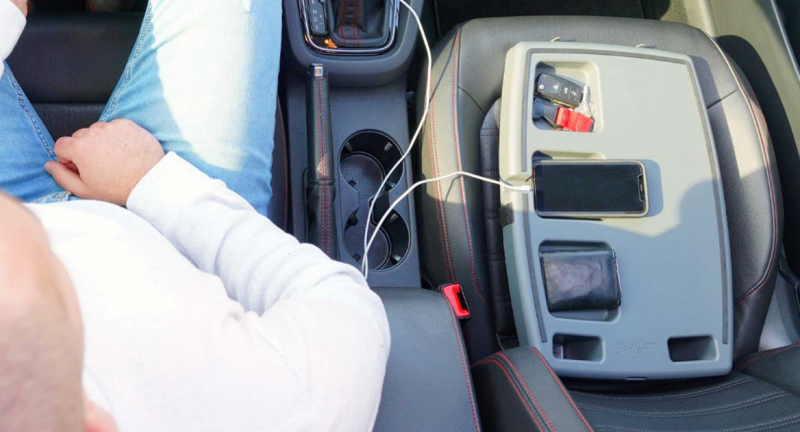 Perfect for anyone who drives regularly, the Stupid Car Tray works as a seat-saver (no more leaky takeout), or a solid surface for keys, handbags, even game-playing in the backseat, and more. This versatile tray levels out the seat in the car and transforms into the perfect home for everything from pizza and coffee, to phones, wallets, and charging phones. Use it in the backseat between kids to avoid spills even! SCT customers also love it as a portable desktop while work from home or a TV tray for dining in front of the tube.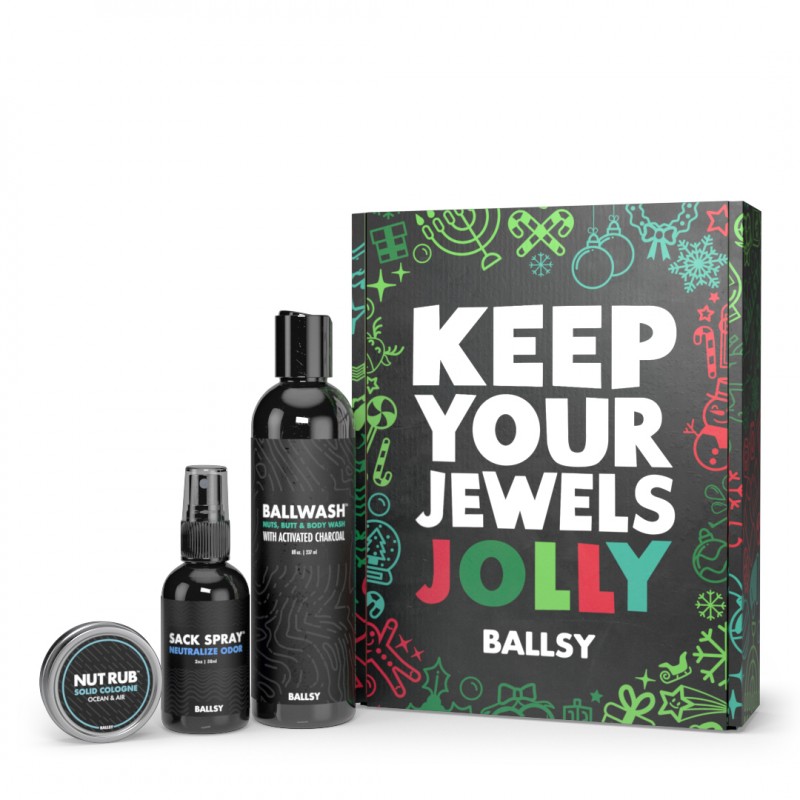 Ballsy has the perfect gift for every man on your shopping list, a Jolly Jewel Sack Pack. The Jolly Jewel Sack Pack includes Ballwash, Nut Rub Solid Cologne, and Sack Spray. Ballsy products were created to improve his daily comfort, skin health, and keep him smelling "incrediball". Speaking of smelling incredible, the Jolly Jewel Sack Pack is available in five fragrance combinations. In addition to the Jolly Jewel Sack Pack, Ballsy offers a full collection of body wash, powder, hair care products, hand sanitizer, apparel, and more. Ballsy also offers convenient subscription boxes.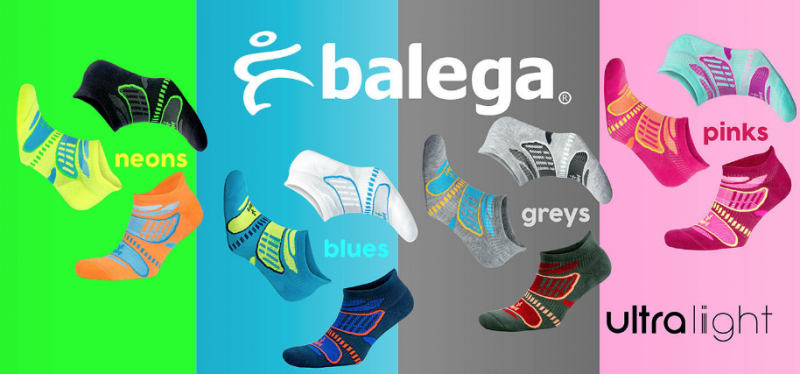 Give the gift of comfort this year with Balega Socks. The Balega story is simple: 'They provide foot solutions to help runners perform at their personal peak in comfort.' But don't worry, you don't even have to be a runner to love these socks! They are the designed with seamless comfort, contoured fit, deep heel pocket, ventilation panels, and expert craftsmanship so every human can enjoy! Plus, you can feel good knowing each purchase you make means you help Balega give back to those in need.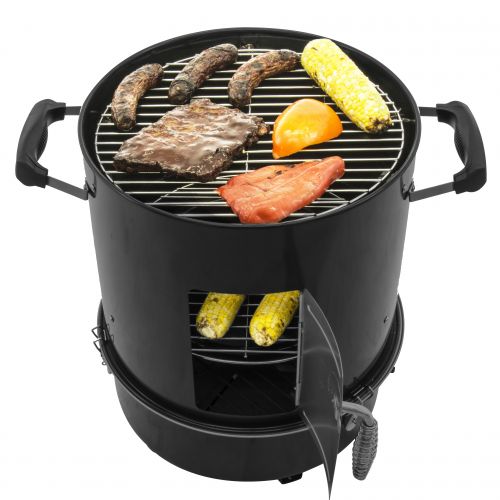 GHP Group Inc. offers its customers a wide range of electric fireplaces, portable heaters, and barbecue grill products including smokers. The Compact Charcoal Bullet Smoker is a great gift for anyone who enjoys cooking outdoors. The Compact Charcoal Bullet Smoker provides users versatile cooking options. A removable middle section offers both grilling and smoking functions. The bullet design allows for thorough heat distribution in a compact space. The Compact Charcoal Bullet Smoker is available in High-Gloss Black and High-Gloss Forest Green finish. To learn more about GHP Group, read Laurie's full review.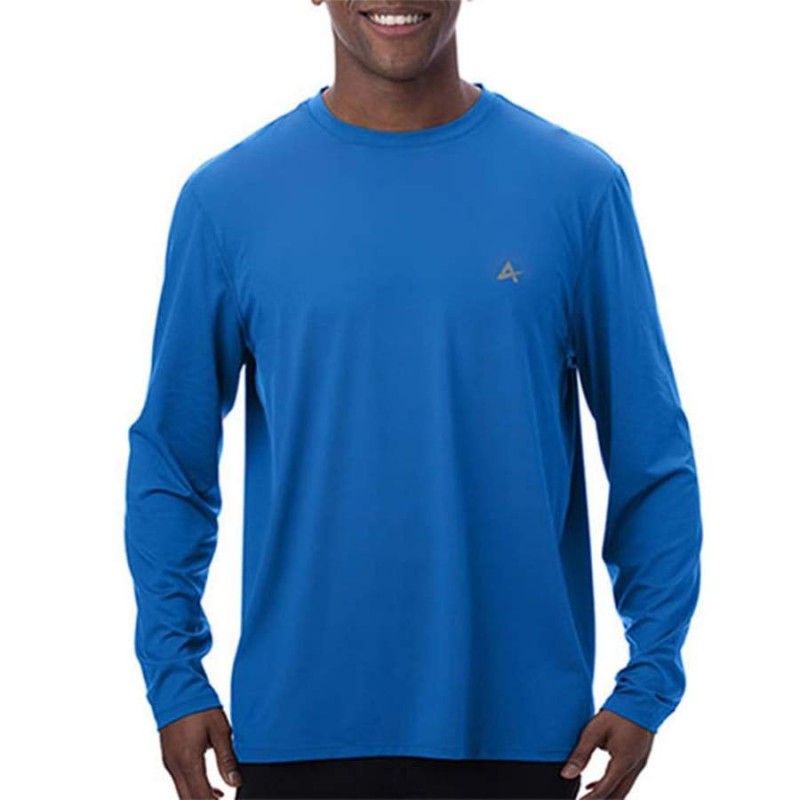 Check out this awesome Instant Cooling Men's Long Sleeve Crew Neck Shirt from Arctic Cool. It is a must have for athletes, weekend warriors, and anyone who just wants to keep cool and comfortable. You'll love how it features state-of-the-art HydroFreeze X Technology which is a cooling management system which works to reduce the fabric temperature and cool you down when you need it the most! This shirt is also designed to include ActiveWick, their moisture wicking technology that pulls sweat away from skin. Super comfortable and stretchy, it'll be a favorite!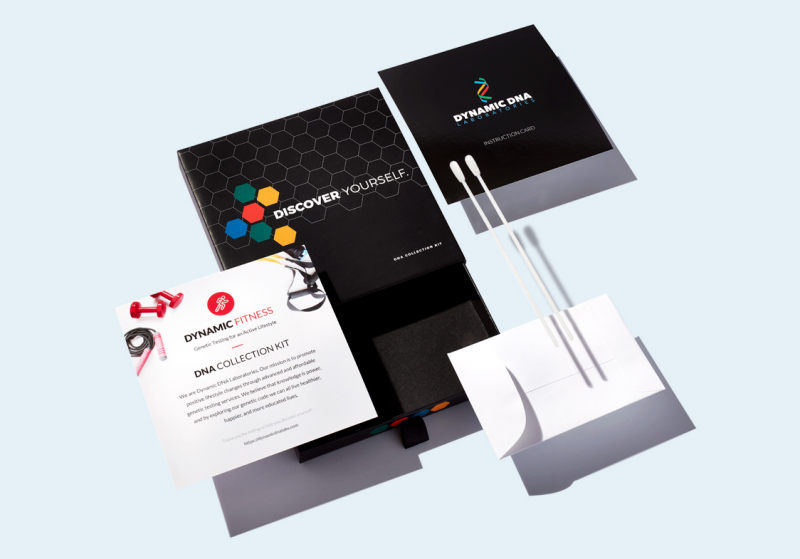 The Fitness DNA Test from Dynamic DNA Labs is engineered to provide unfiltered access to how his body responds to physical exercise. Identify 31 genetic traits that are essential to fitness including strength, recovery, and performance. Results will help him create the ideal fitness routine to maximize weight loss and discover his competitive edge. For the fitness buff in your life, this test will make a great gift!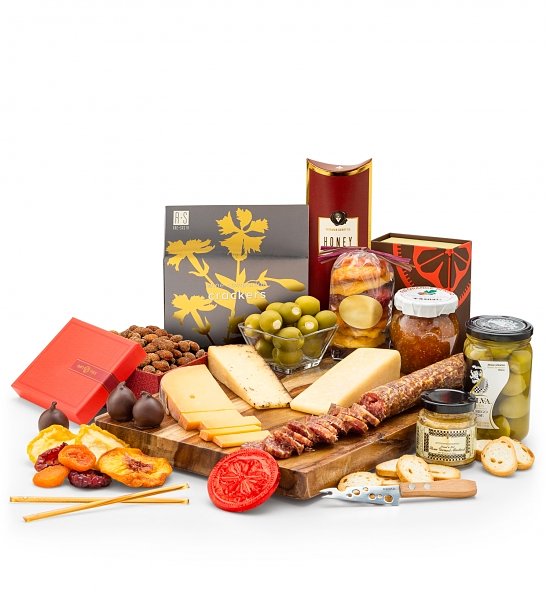 GiftTree is the place to go for all your gift basket needs. They have baskets with delectable sweets, sensational savory items, fresh fruits, and so much more. Have a guy on your shopping list who has everything? Give him an Artisan Cheese & Charcuterie Picnic Menu. It includes a variety of three amazing artisan cheeses and meats, dried Turkish apricots, chocolate-covered cherries, olives, pepper jelly and nuts, honey sticks and olive oil, and sea salt crostini. Right now, Emily Reviews readers can use Discount Code: GTEMILY20 to save $10 on orders of $49.95 or more. The discount is good from 11/03 through 12/31. To learn more about GiftTree, read Laurie's full review.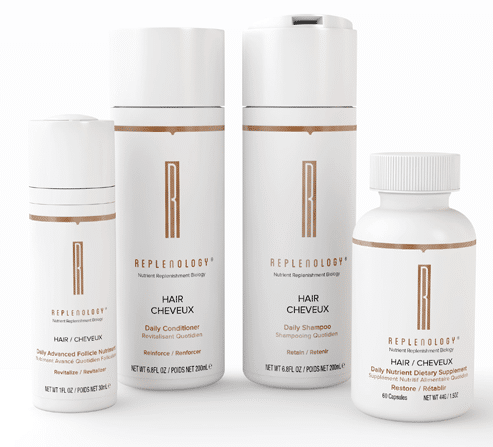 Replenology Hair Growth System addresses all 21 possible causes of hair loss. The system includes shampoo, conditioner, nutriment, and a daily supplement. When combined, the four items in the Replenology Hair Growth System have been scientifically proven to be 3-4 times more effective than other products on the market. Replenology Hair Growth System is all-natural, vegan and gluten-free, drug-free, and non-GMO. The system has been verified by EWG (Environmental Working Group). To learn more about Replenology, read Laurie's full review.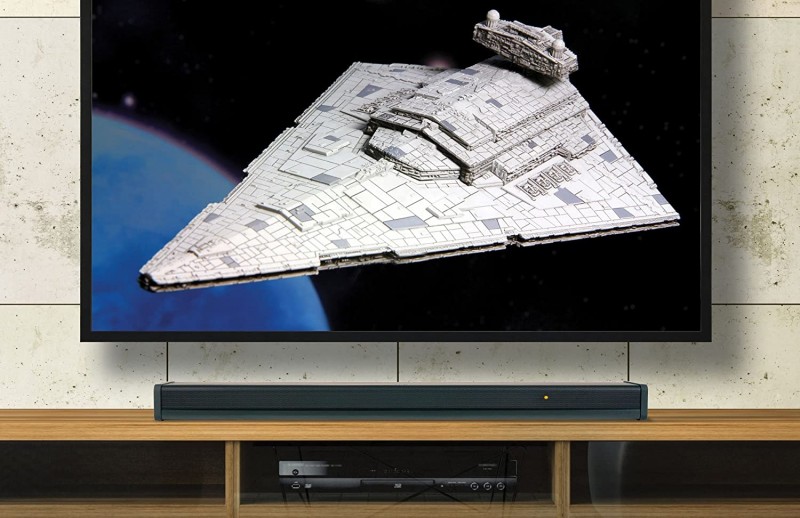 ZVOXspecializes in high-quality, high-performance sound systems that are easy to use. ZVOX product line includes soundbars, headphones, and hearing aids. The SB380 soundbar provides users room-filling 3D sound. The SB380 has a built-in subwoofer and features AccuVoice hearing aid technology with six levels of voice boost. The SB380 can be wall-mounted or placed on top of furniture in an upright or laying flat position. To learn more about ZVOX, read Laurie's full review.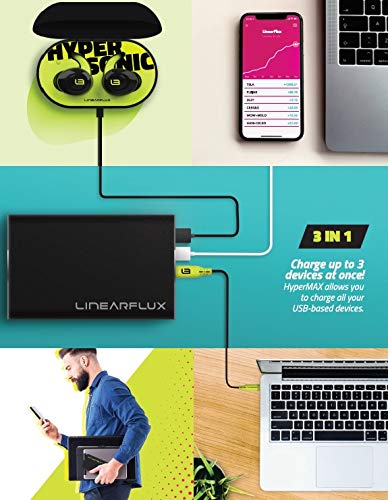 LinearFlux is dedicated to making ultra-fast charging devices. Their HyperCharger MAX is a 3-in-1 Ultimate USB-C Portable Charger. It allows users to easily power their laptops, tablets, smartphones, or any USB-chargeable devices. The HyperCharger MAX can take your device from 0% to 50% in just 25 minutes! Right now, LinearFlux is offering Emily Reviews readers 30% off. Use code hyperholidays30 upon checkout to receive the savings. To learn more about LinearFlux, read Laurie's full review.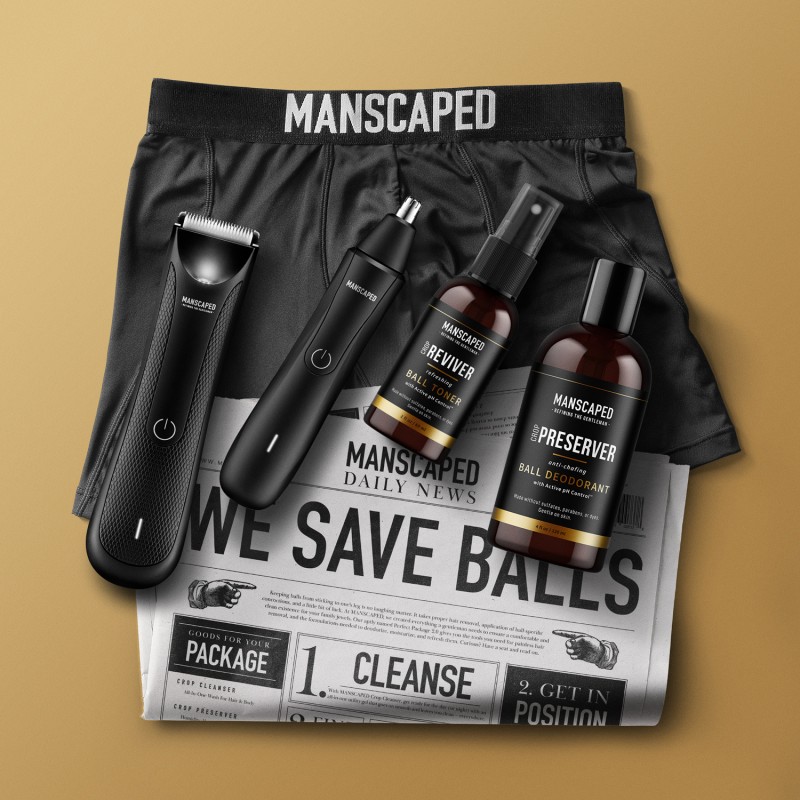 Manscaped offers men a line of grooming products made just for them. They offer their customers a line of masculine skincare products, grooming tools, apparel, and more. The Manscaped Performance Package includes the Lawn Mower 3.0 waterproof trimmer featuring Advanced SkinSafe Technology, a Weed Whacker nose hair trimmer, Crop Preserver anti-chafing deodorant, Crop Reviver spray toner, and Magic Mat for easy clean-up. The set also includes a Shed travel bag and anti-chafing boxers. Right now, Manscaped is offering Emily Reviews readers a 20% discount. To receive the savings, follow the link below. To learn more about Manscaped, read Laurie's full review.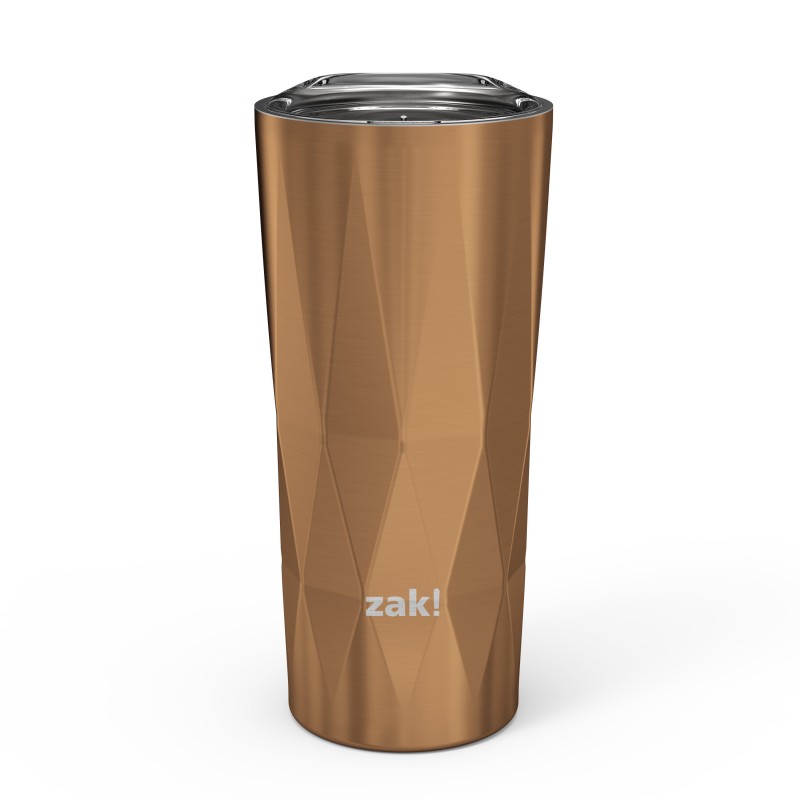 Zak! Designs specialize in dinnerware and drinkware. Their Fractal 16-ounce Vacuum Insulated Stainless Steel Tumbler would make a great gift. The Vacuum Insulated Stainless Steel walls and press-in lid with a silicone gasket, help hold the temperature of your beverage whether it is hot or cold. Fractal Tumblers have a beautiful design. They come in multiple colors and sizes. To learn more about Zak! Designs read Laurie's full review.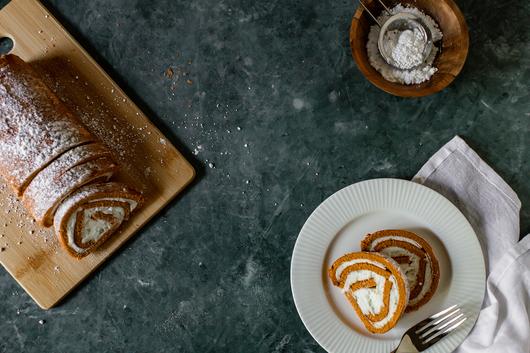 Stile & Co. offers photographers portable, durable, and realistic flatlay photography backgrounds. Their backgrounds are made with extremely durable vinyl. Stile & Co.'s Gunmetal background (as shown in the photo) has cool masculine gray tones. It is available in two sizes- Small (24"x30") and Large (36"x42″). Stile & Co. backgrounds are waterproof and can be cleaned with non-abrasive cleaning products like Windex. To learn more about Stile & Co. read Laurie's full review.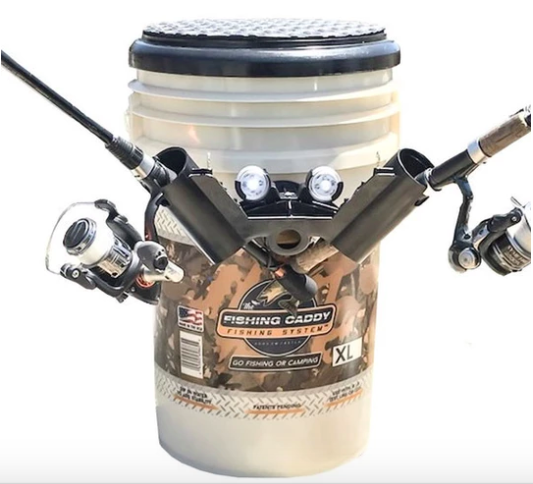 The Fishing Caddy Camo XL is a great gift for fishermen of all ages. Perfect for summer or winter fishing, the fishing caddy gives your fisherman somewhere to sit and relax while fishing. It offers him tons of great features to make his fishing experience even more enjoyable. The Fishing Caddy holds up to 30 pounds of water weight for stability, and can also be used to store fish to bring home for dinner. A dual rod holder attachment, LED light attachment, two bight LED lights (batteries included), universal bracket, quick release water spigot, padded handle, XL detachable cupholder and a thick, padded 360 swivel seat.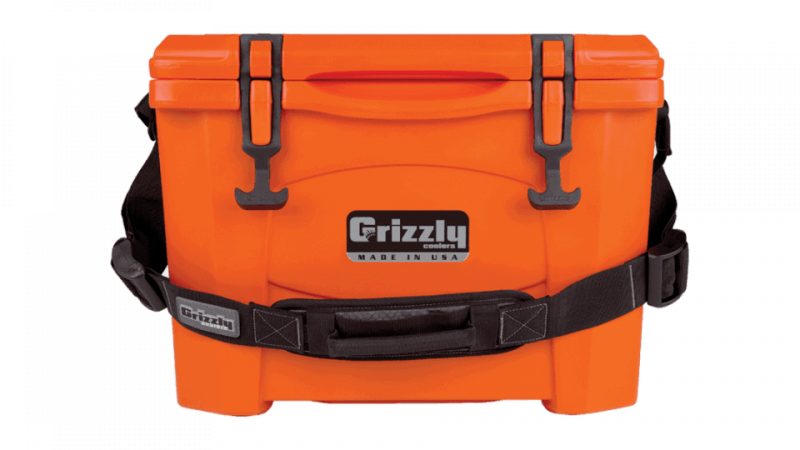 Grizzly Coolers has great gifts for anyone who enjoys spending time outdoors. In addition to coolers, they also offer an assortment of blinds and blind accessories to their customers. Grizzly coolers come in a variety of sizes, styles, and colors to fit your needs. The Grizzly 15 is perfect for quick trips. It is a hard-sided cooler that has a 15 QT capacity and a comfortable shoulder strap for carrying it. The Grizzly 15 will keep your food and beverages cold for hours. To learn more about Grizzly Coolers, read Laurie's full review.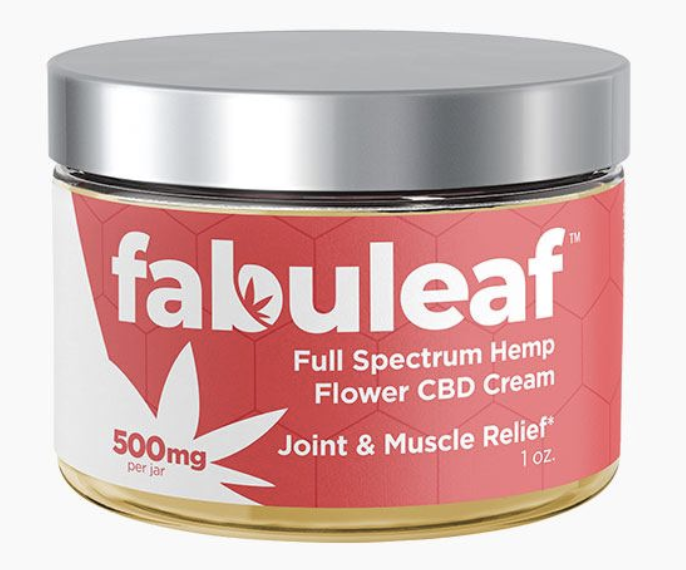 Full Spectrum Hemp CBD Cream from Fabuleaf makes the perfect present for a hard worker, strained athlete or anyone else in need of some rest and relaxation. Fabuleaf offers full spectrum CBD and hemp oils, creams and soft-gel capsules which are safe, therapeutic, effective and consistent. All Fabuleaf products are high quality and exclusively single sourced on a 1,100 acre farm in Colorado. Products are also third-party tested and certified for quality and safety. Full Spectrum Hemp CBD Cream 500mg is formulated to help soothe tired joints and muscles. It combines powerful and soothing ingredients to provide all natural, fast-acting relief.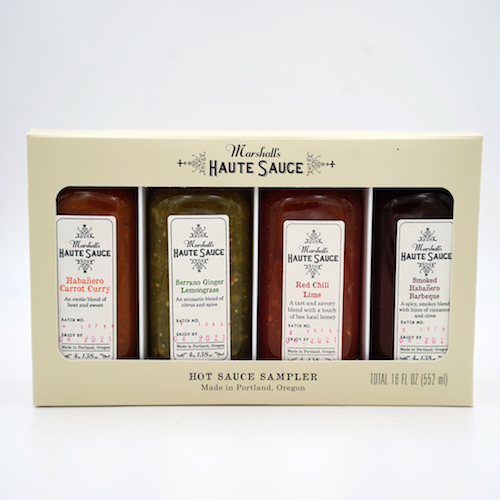 Marshall's Haute Sauce specializes in handmade condiments with unique flavor combinations and spice blends. All of the products are gluten-free, vegan (some contain honey), and vegetarian. They are made with locally sourced ingredients. Marshall's Haute Sauce comes in several flavors including- Ghost Chili Apple, Bird's Eye Basil, Cranberry Red Jalapeño, Habanero Carrot Curry, Hatch Sesame Balsamic, Haute Heirloom Habanero, Red Chili Lime, Serrano Ginger Lemongrass, Smoked Habenero Barbeque, and Uncle Nearest Whiskey Smoked Ghost. Not sure what flavors to get? The Gift Pack is a great place to start. It includes 4 oz bottles of Habanero Carrot Curry, Serrano Ginger Lemongrass, Red Chili Lime, and Smoked Habanero Barbeque. To learn more about Marshall's Haute Sauce, read Laurie's full review.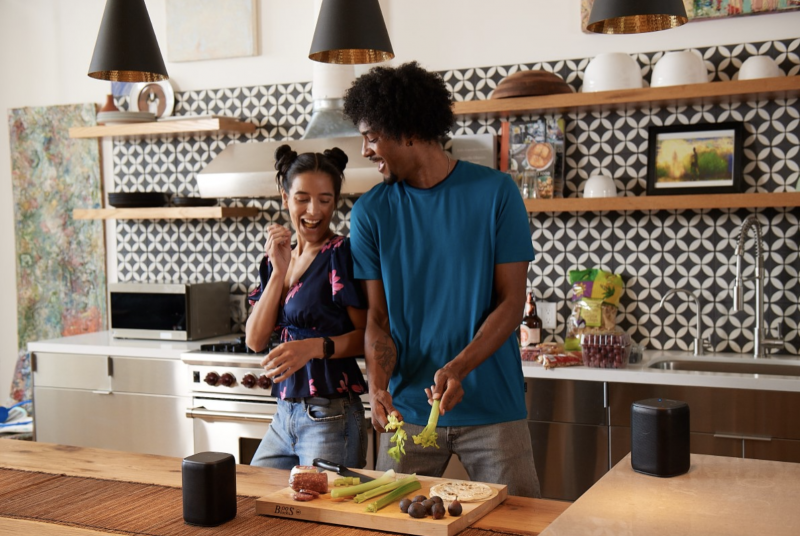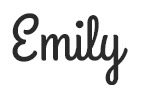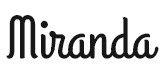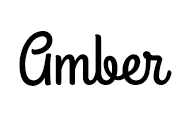 Hi there! I am Emily Evert, the owner of Emily Reviews. I am 28 and live in a small town in Michigan with my boyfriend Ryan and our two pugs. I have a large family and I adore my nieces and nephews. I love reading memoirs, and learning about child development and psychology. I love watching The Game of Thrones, Teen Mom, Sister Wives and Veep. I like listening to Jason Isbell, John Prine, and other alt-country or Americana music. I created Emily Reviews as a creative outlet to share my life and the products that I love with others.
This post currently has 14 responses.