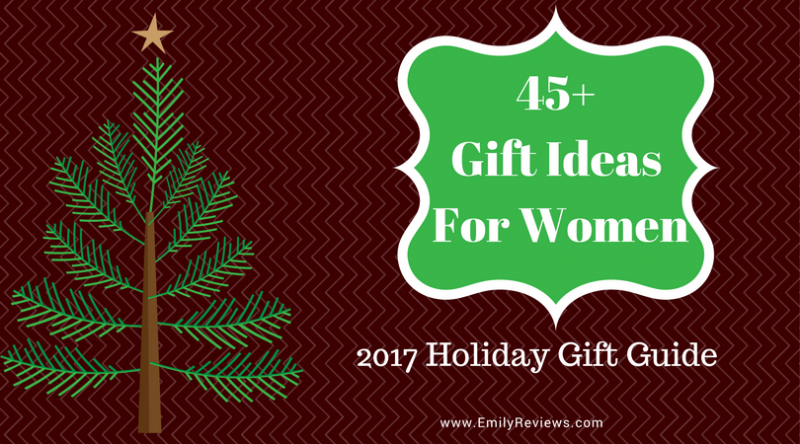 Emily Reviews writers were provided with product for our gift guide. There are affiliate links in this post. All opinions are our own.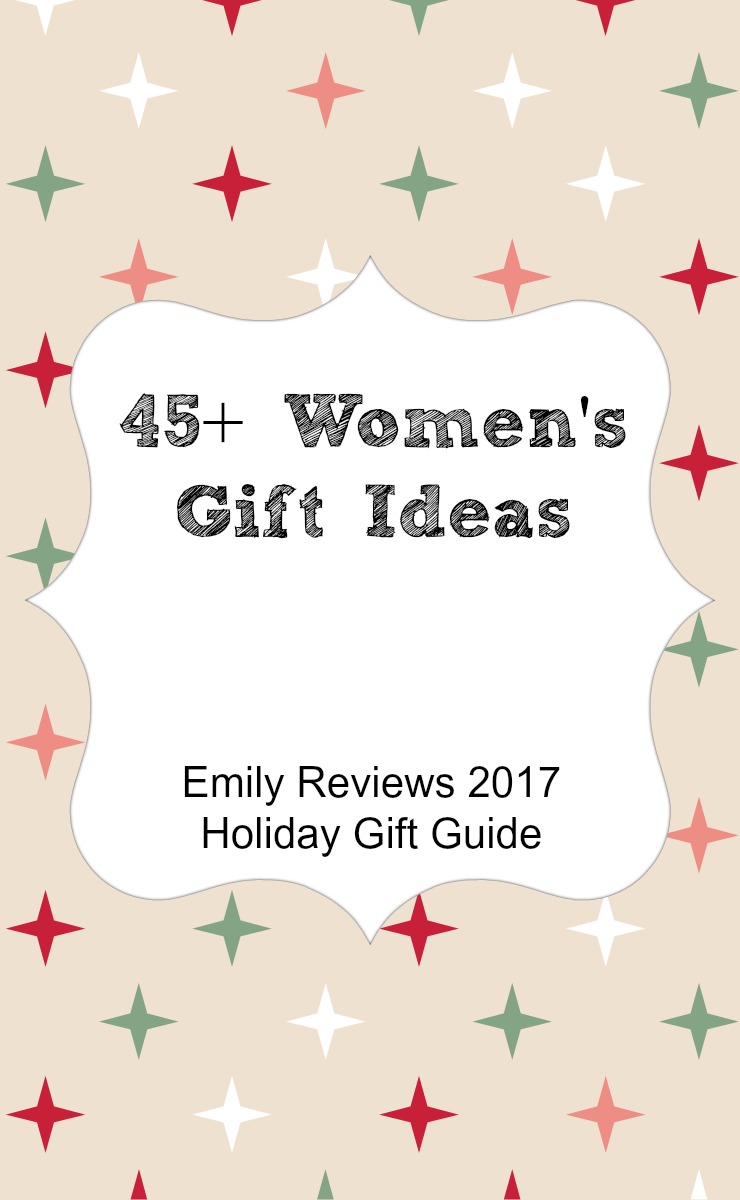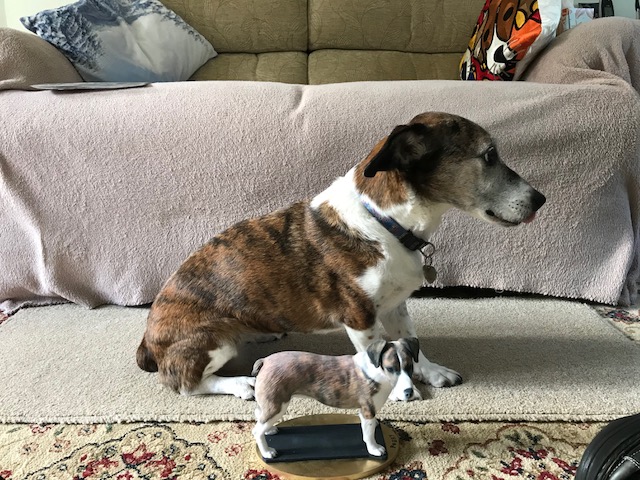 Arty Lobster makes 3D pet sculptures that are just like your pet! Send in photos of your pets and the sculpture will be made to look just like them. These make wonderful keepsakes for pet lovers, or memorials for pets who have passed away. Sculptures can be made for a variety of pets, not just cats or dogs! They can even be customized with a collar or other special details.
Buy it: ArtyLobster.com.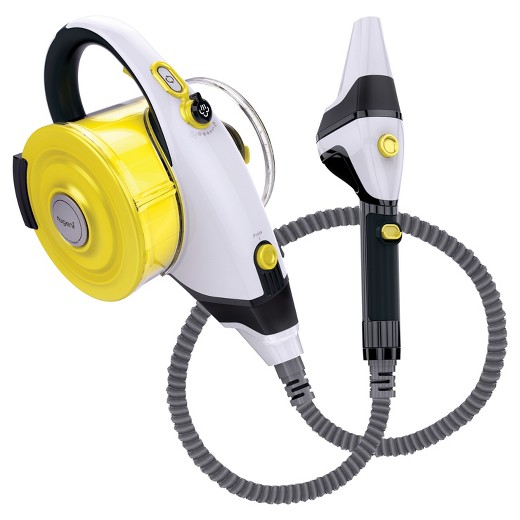 The Nugeni STEAMPAC is an at-home steam cleaner that can make cleaning quick and easy by reducing the amount of scrubbing required. It simply uses steam to clean! There is no need for chemicals to be used at all, making it a great option for cleaning around kids and pets. With several attachments and accessories, the STEAMPAC can be used on everything from furniture and linens to appliances and baby gear.
Learn more: Nugeni STEAMPAC blog post.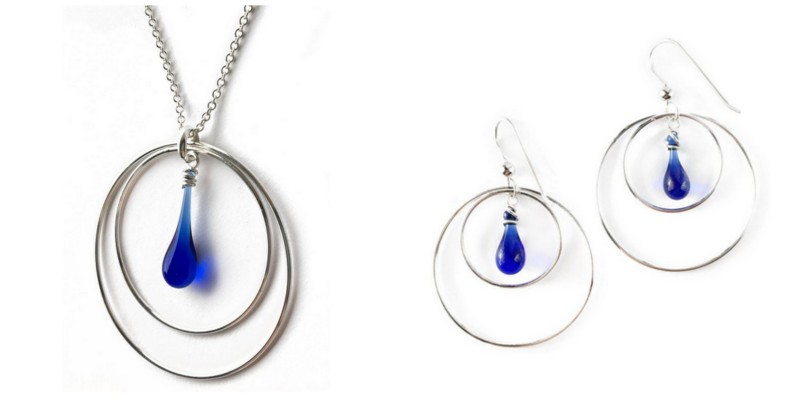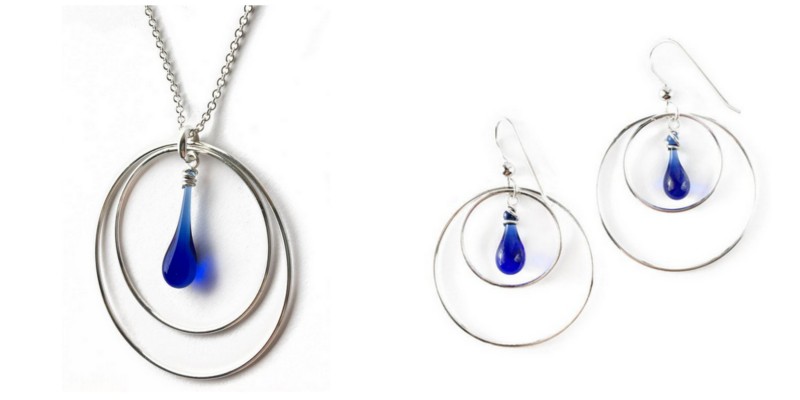 Check out the gorgeous Eclipse Pendant Necklace and Earrings for a unique gift that's sure to catch some eyes. Hand crafted by melting glass bottles at 3,000 degrees with a giant magnifying glass, these pieces are lightweight and so comfortable to wear.  Available in a variety of vibrant colors and fun designs, they offer pieces for minimalists all the way to bold fashion pieces.  The casual elegance with an eco-friendly twist makes Sundrop Jewelry a great choice!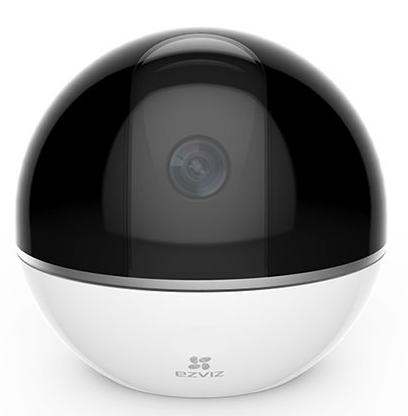 The EZVIZ Mini 360 Plus WiFi Home Security Camera features the ability to see an entire room. It has pan and tilt features, so you can place it wherever you want and can use your phone to control the view. It provides high definition picture and video during the day and at night. The app is super easy to install and use. The EZVIZ Mini 360 Plus helps give peace of mind to any lady who would like to keep an eye on her children from another room or an eye on her home while she is away.
Buy it: us.ezvizlife.com.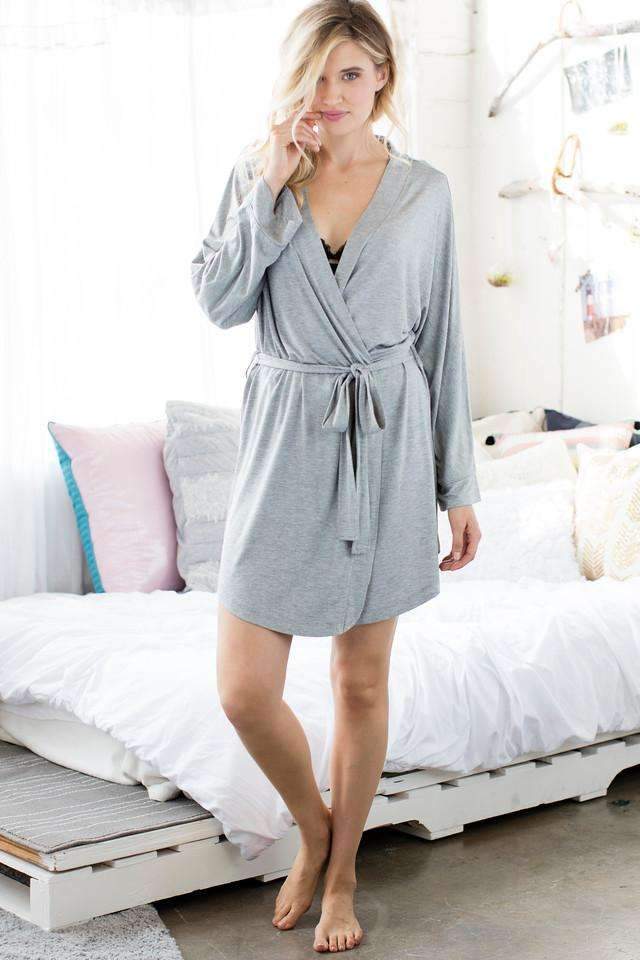 Honeydew Intimates has a cozy and cute line of loungewear. The All American Rayon Robe is perfect for a relaxed morning. It adds a layer of warmth and comfort to your pajamas. The All American Rayon Robe made with a luxuriously smooth fabric. It keeps you warm without overheating. The All American Rayon Robe is available in three colors- Navy, Black and Heather Grey. Learn more about in my review.
Buy It: https://honeydewintimates.com/ or Amazon.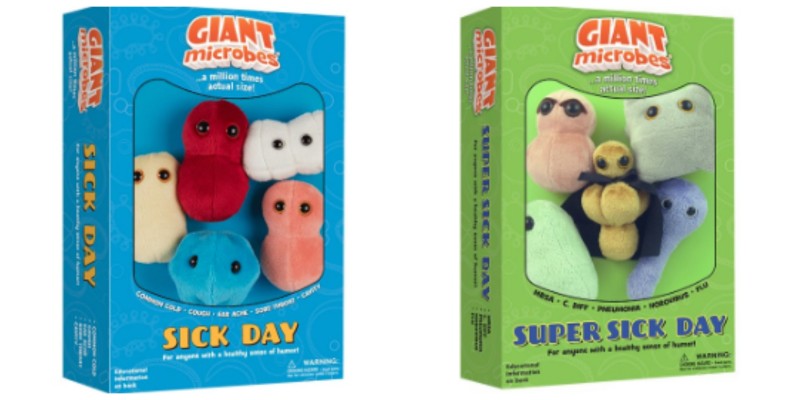 If you are wanting a super unique and fun gift for a doctor, nurse, dentist, teacher, other healthcare professional or anyone with a great sense of humor, gift some GIANTmicrobes. The Sick Day gift box includes: Common Cold, Cough, Ear Ache, Sore Throat, and Cavity. The Super Sick Day gift box includes MRSA, Pneumonia, Norovirus, Flu and C. Diff. They are based on actual microbes, cells, organisms and other critters; they are plush and 1,000,000 times actual size! Would be a cute gag gift too!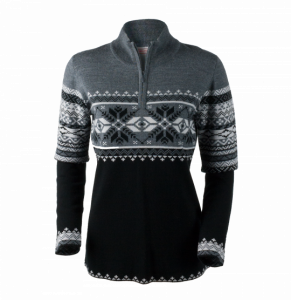 The incredibly soft touch of this Carla Knit Sweater from Obermeyer is sure to keep you warm and toasty in the chilly coming winter. With a blend of 50% Merino wool and 50% acrylic this sweater is the perfect knit blend to hold in heat and stay soft as ever. Shaped seems ensure a perfect fit the hug every curve.
Buy It: www.obermeyer.com or Amazon.com.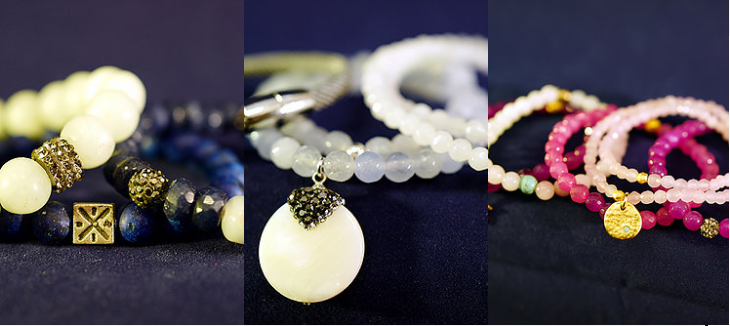 Sema Tosya creates beautiful jewellery using semiprecious natural stones. Her inspiration comes from nature and her surroundings and each piece is unique, given the materials used. Some bracelets are vibrant pink hues, other are more subdued shades of white. Bracelets such as these make great gifts for mothers, sisters, and friends. How about getting one for yourself? They will elengantly compliment your best outfits. Many of them come in sets of 3 to 5 bracelets which is very trendy right now and it also give you the opportunity to mix and match them!
Learn More and Win It: Stay tuned for my review in a few days and to enter a giveaway.
Buy It: Visit Sema's Jewellery to find your favorite style.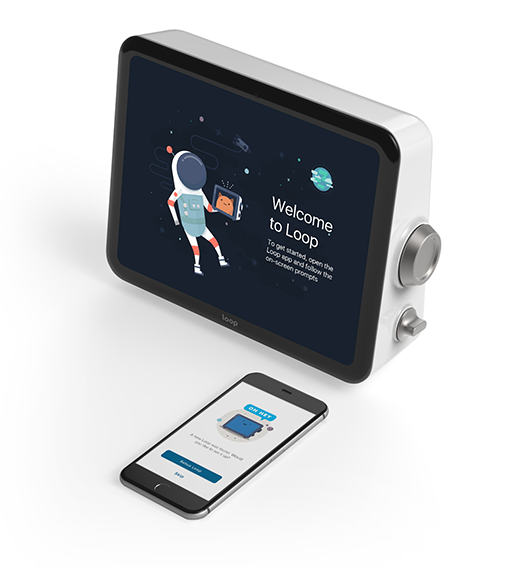 The Loop is a brand new Wi-Fi device that makes family connection and communication simple! With its cool retro design, it brings to you all the latest technology in a super simple way. It makes sharing photos and videos super easy and you can even use it to video chat. It's great even for people who aren't very tech savvy because it sets up in seconds and the controls and settings are very intuitive. It has an integrated 5 megapixel camera and it's also portable (the battery lasts about 4 hours). Wouldn't it be a great gift for a mom or grandparents to easily connect them with their family, their grandchildren, etc? Here's a great demo video if you want to find out more!
Learn More: Stay tuned for my review in a few days.
Buy It: Visit the Loop website to find our more about this great device which is now available for purchase at Best Buy. Pssst! Hurry up, it's on sale now for the Holidays.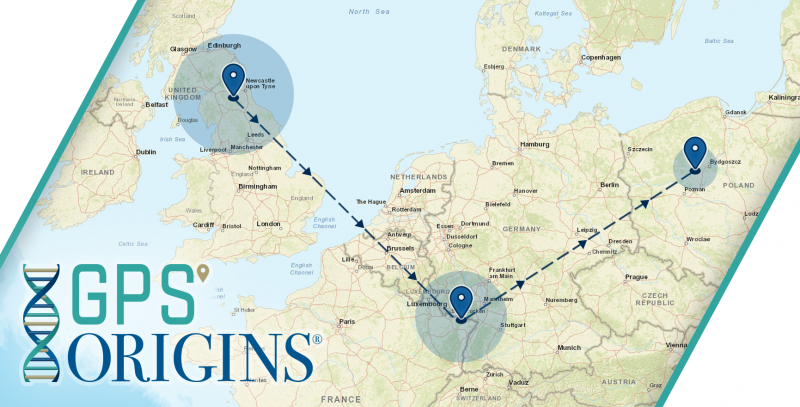 If you know anyone who is interested in their ancestry or geneology, a GPS Origins ancestry test kit would make an incredible gift. It allows you to turn in a sample of your dna via cheek swab. Within a few weeks you will be emailed results for where your ancestors originated! The results will show one line of lineage for each side of your family, as well as what percentage of each gene pool your DNA is for.
Buy it: Use code GPSCJ50 to save $50 on the kit.
Learn more: GPS Origins review & giveaway (ends 11/26)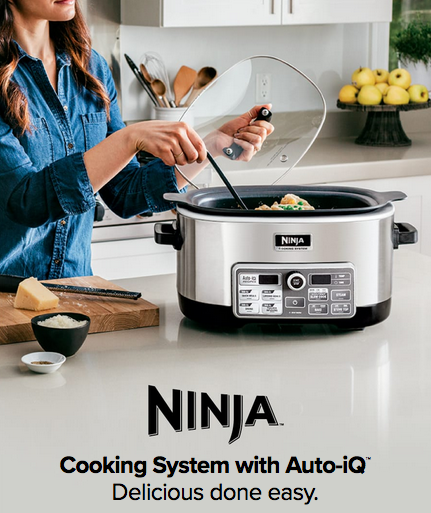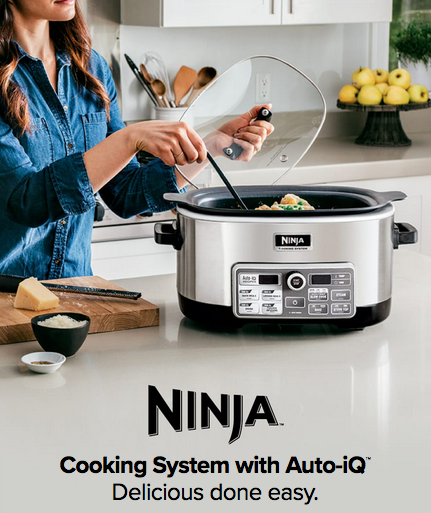 Make meals in no time with the Ninja Cooking System with Auto-iQ.  Designed with convenience in mind, this newer and better cooking system features the ability to offer four high quality appliances in one!  It's a slow cooker, cooktop, steamer, and oven all wrapped into one compact design to help save space, time, and money.  The integrated with Auto-iQ Technology allows you to save even more time by choosing one of the over 80 pre-programmed recipes so you can throw the ingredients in, set the Auto-iQ, and let dinner make itself!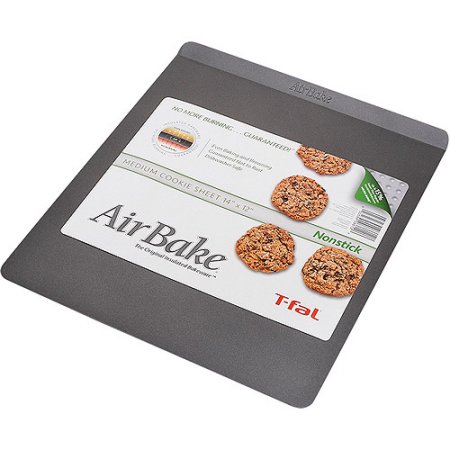 T-Fal Airbake Non-Stick Cookie Sheets are a fun and practical gift to give. Airbake cookie sheets have two durable aluminized steel sheets with a pocket of air inside. This design allows for better temperature disbursement. Add a cookie kit and a couple of cookie cutters to a T-Fal Airbake Non-Stick Cookie Sheet, for a complete gift idea.
Buy It: Walmart.com.
Win It: Enter to win the T-Fal Airbake giveaway.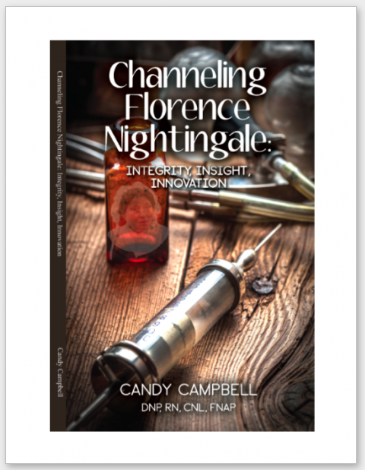 For any nurse, or history buff, the book Channeling Florence Nightingale: Integrity, Insight, Innovation by Candy Campbell, DNP, RN, CNL, FNAP is a wonderful choice! Campbell writes with wit and wisdom, speaking from Nightingale's point of view. The book discusses "the calling" to be a nurse – it is inspiring and insightful. A must read for nurses everywhere.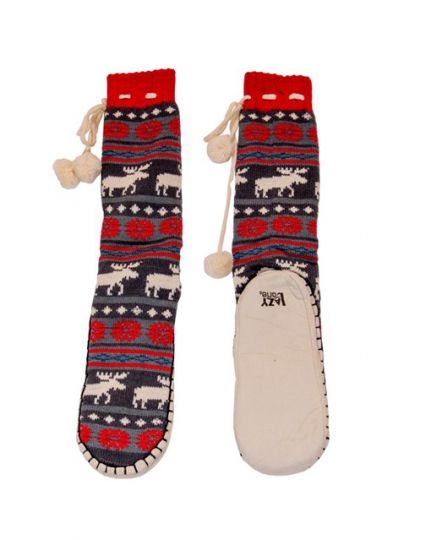 MukLuk Slippers from Lazy One are not only cute but functional as well. These slippers are double layered for extra warmth and hit at the mid calf height. A drawstring top keeps them from falling down around your ankles.
BuyIt: www.lazyone.com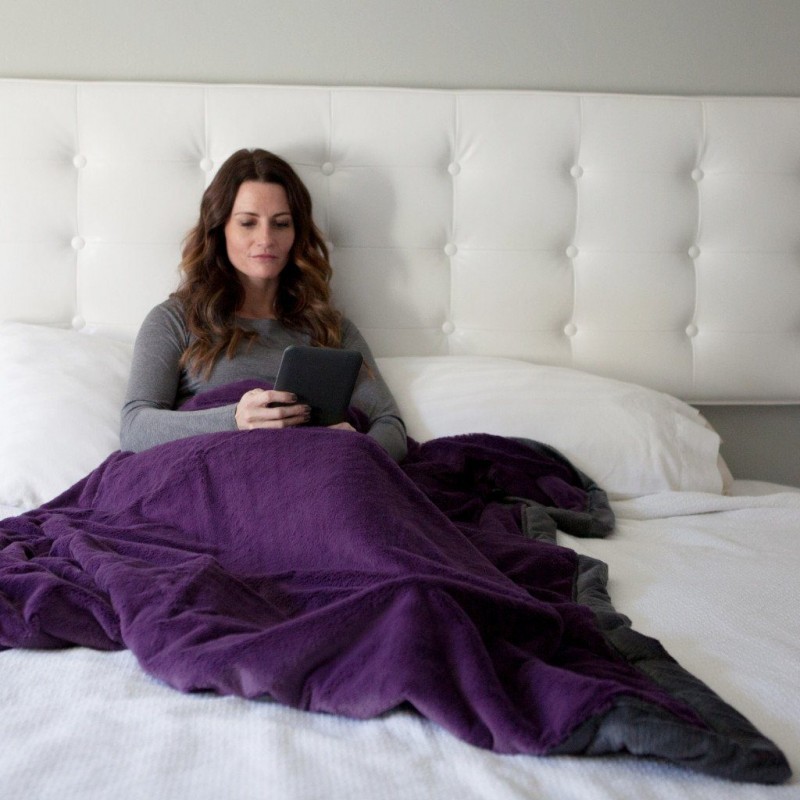 The Saranoni Lush XL blanket is incredibly soft on both sides. At 60″x80″ is it longer and wider than most throw blankets, making it perfect for wrapping up your whole body at once. They come in a wide variety of colors as well as various sizes. Nothing beats reading a book or watching a TV show covered in this blanket. The XL blanket is even big enough for two while snuggled up tight on the couch.
Buy it: Saranoni.
Learn more: Visit my Saranoni review & giveaway (Ends 12/4)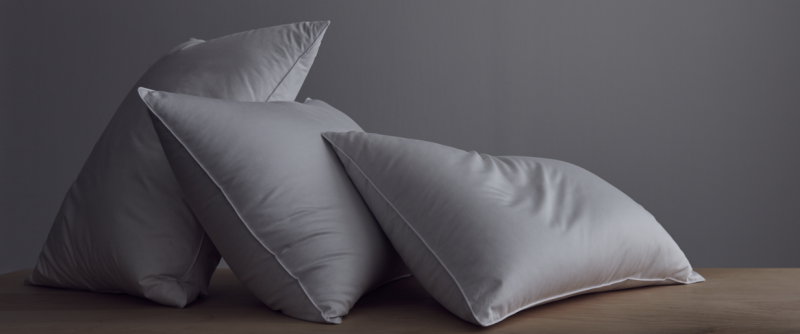 Give the gift of a great nights sleep with a high quality Slumbr Virgo Pillow.  This slim and soft down pillow is ultra comfortable and made especially for those who enjoy stomach sleeping but can be enjoyed by back sleepers too.  The thinner, lower profile allows just enough support without compromising neck alignment.  It's soft to the touch and allows for scrunching, yet gives just enough support right where you need it.  The loft quality of the Virgo continues to lift your head while also allowing sleepers to burrow in.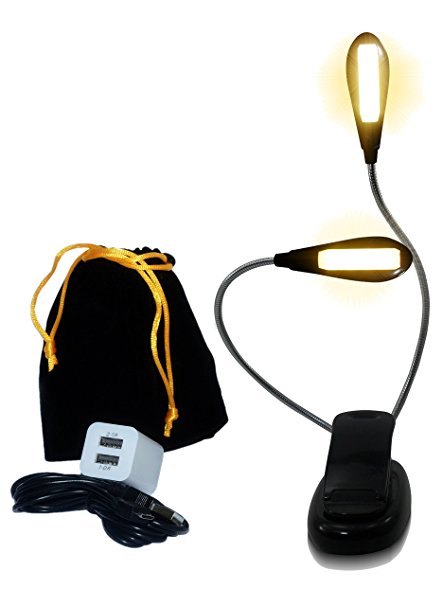 Ecologic Mart's Warm Book Light allows users to read comfortably in bed. It has two gooseneck arms with four LED lights on each head. A strong clip allows you to secure the book light in place. The Warm Book Light is easy to use and convenient to take with you anywhere. For a complete gift idea, give her a Warm Book Light along with a gift card to her favorite bookstore. Learn more about Ecologic Mart in my review and enter to win the giveaway.
Buy It: www.Amazon.com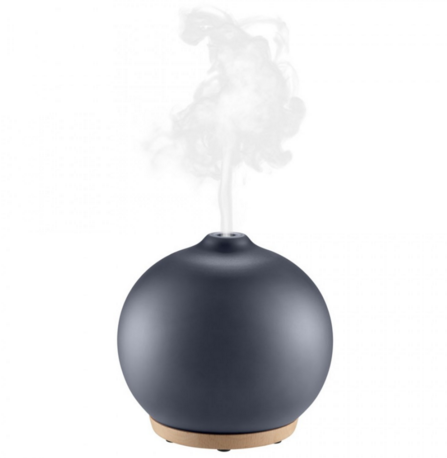 Give the gift of relaxation with the Ellia Adore Ultrasonic Essential Oil Diffuser. The recipient can add up to seven drops of their favorite essential oil and let the natural aromas fill their home or work area. The diffuser features a rounded, frosted glass design that will fit in with any décor. The mist, light, and sound features can be controlled by a remote. Will diffuse seven hours continuously or 14 hours intermittently. Also features a color-changing light, and multiple choices of relaxing and uplifting sounds.

Cleaning will be a breeze for those who receive a Shark APEX Duo Clean Liftaway Vacuum for the holidays this year. A deep cleaning motorized pet tool paired with a duster crevice tool leaves no spec behind. Liftaway canister at the touch of a button makes stairs and cobwebs simple. With an Anti-Allergen Complete Seal you can be sure all that dust is going into the trash instead of back into the air you breathe.
Buy It: www.Sharkclean.com or Amazon.com.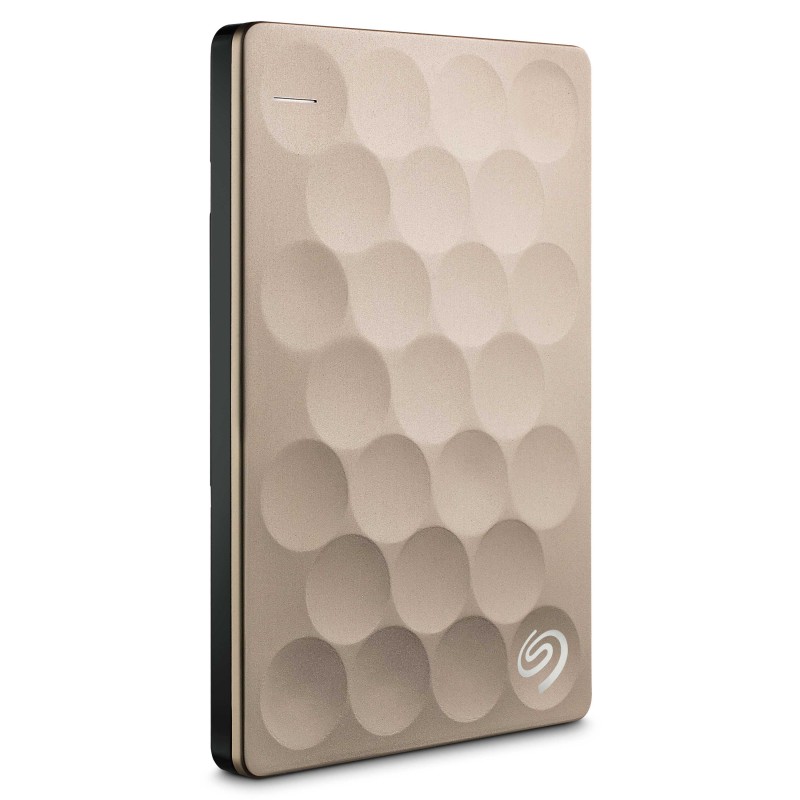 Seagate's Ultra slim Backup Plus comes with 2TB of storage to back up all of your photos and videos. The device is small enough to fit in your pocket and extremely easy to use. No need to worry about which files to keep on your phone, or your computer getting bogged down due to a full memory. Simply move all of your treasured files to the Seagate so you can keep capturing more.
Learn more: Review coming soon.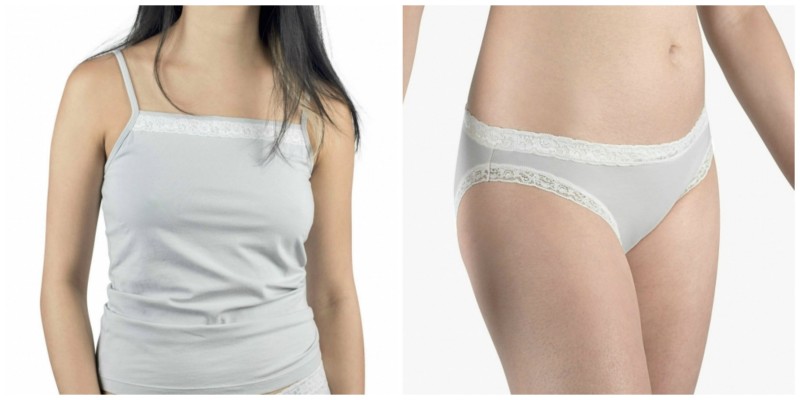 If you're looking for something that offers comfort, the iKotton Tank Camisoles and Bikini Panties would make a great gift this year.  Very popular with low-impact fitness practitioners, their camisoles offer great support without the restriction of a bra!  Designed with organic cotton, their undergarments are kind to your skin and gentle on the planet.  Created for all-day comfort, women can be pampered and protected with breathable pieces that are free from harmful toxins, dyes, and materials.  iKotton believes that every body is beautiful and embracing your body image is an important thing so their garments are designed to accentuate a woman's natural curves while feeling great.
Buy It: iKotton.com
DISCOUNT: Use the code HOLIDAY30% from now until

December 31, 2017

  to receive 30% off your iKotton order along with free shipping!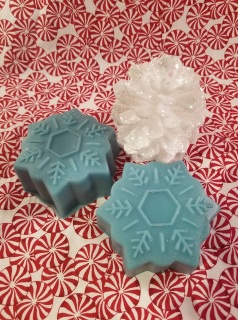 L3 Waxy Wonders specializes in scented wax melts. They have a wide variety of products in 100s of scent combinations. L3 Waxy Wonders wax melts have a high scent throw and provide hours of fragrance for your home. For a complete gift idea, give her an assortment of L3 Waxy Wonders products and a decorative wax warmer. Learn more about L3 Waxy Wonders in my review and enter to win the giveaway.
Buy It: l3waxywonders.com

What is an "In A Pikle"? They are compact organizers made to store essential convenience items needed for life's little emergencies. In A Pikles are the perfect companion for the busy person on-the-go. The unique patented design is fashionable and functional! It can be purchased with the Starter Pak of essential convenience items or filled with the things you use most. There are over 13 colors and styles to choose from, so there is sure to be one to match every personality.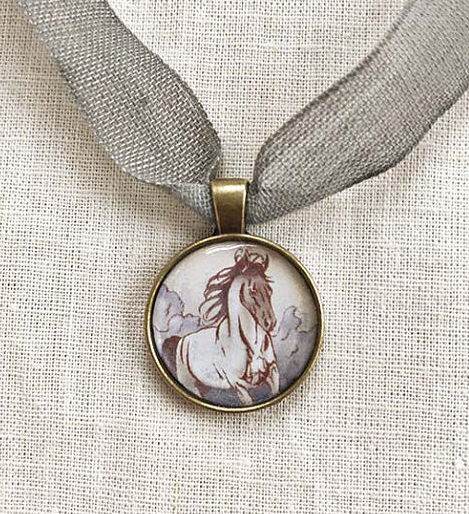 Looking for something unique?  The affordably priced Animal Guidance pendant collection is crafted in studio in St.. Louis, Missouri and each one made with reproductions of original, hand-drawn illustrations, making them truly unique. Celebrate self-expression and individuality through a handmade artisan gift in a variety of animal choices.  This horse says, "Your true power comes from the heart. Allow it to rise up to free yourself and others."   Finished with a 100% linen vintage ribbon, these versatile charms can be worn as a choker, necklace, or wrist wrap.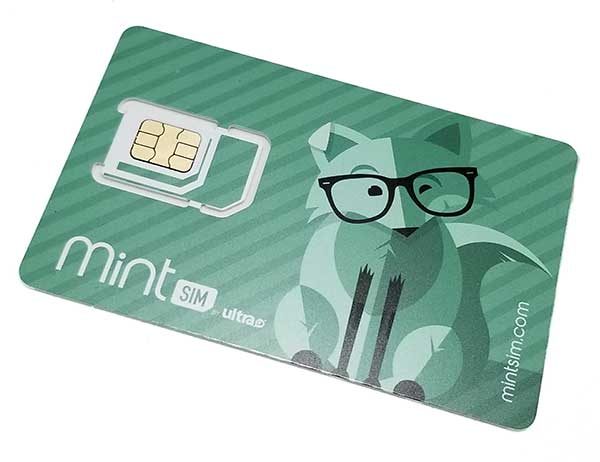 MintSim is a wireless phone service that is budget friendly. Right now, get 3 months of service for $45 total! When you sign up, you are mailed a sim card that you can install in any phone that is compatible with the service. It includes unlimited calls, texts and data (2GB/month of 4g LTE). Or, you can buy 6 or 12 months of service all at once so you don't have to worry about paying again for months! They even have special deals going sometimes (including Cyber Monday!) that allow you to save even more.
Buy it: MintSim.com.
Learn more: MintSim review.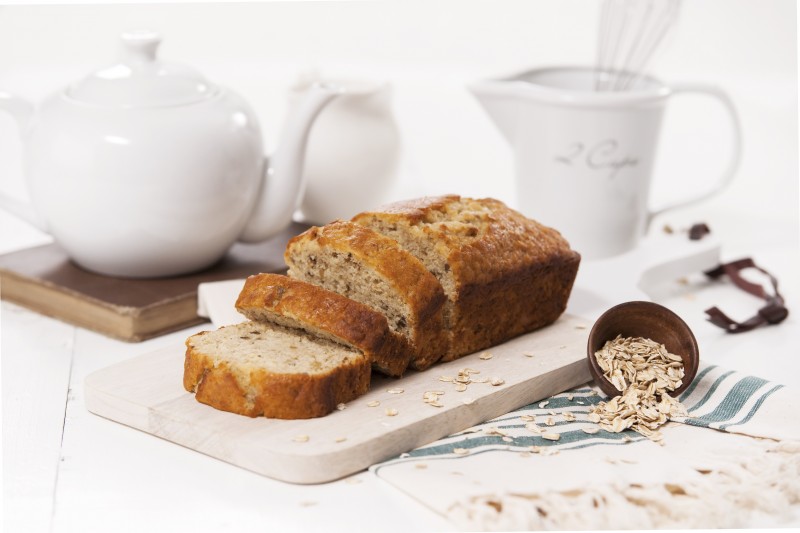 The Invisible Chef offers a line of wholesome baking mixes. The Maple Oat Walnut Coffee & Tea Cake Mix is full of soothing fall flavors! This tea cake is perfect fresh out of the oven with a hot cup of tea and a warm conversation with a friend. For a complete gift idea, give her a Maple Oat Walnut Coffee & Tea Cake Mix, a canister of her favorite tea, and a new teacup. Learn more about The Invisible Chef in my review and enter to win the giveaway.
Buy It: Theinvisiblechef.com/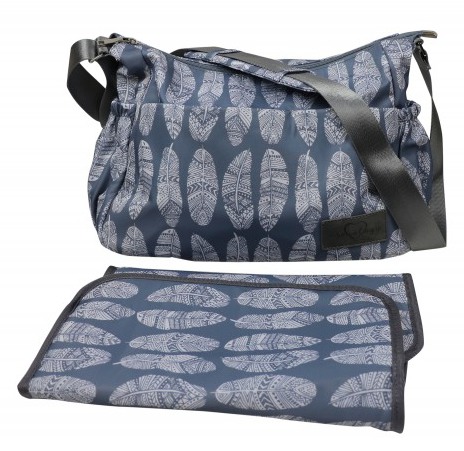 For the perfect gift for a new mom, or a any mom who might like a pretty new diaper bag, Adorology makes a great option. Fashionable and gender neutral, it is spacious when open, but compact when closed. This diaper bag boasts 11 pockets – some of which are insulated to help keep bottles hot or cold. It is made of durable, easy to clean material. The Adorology diaper bag comes with a matching changing pad and is at a great price point for gifting!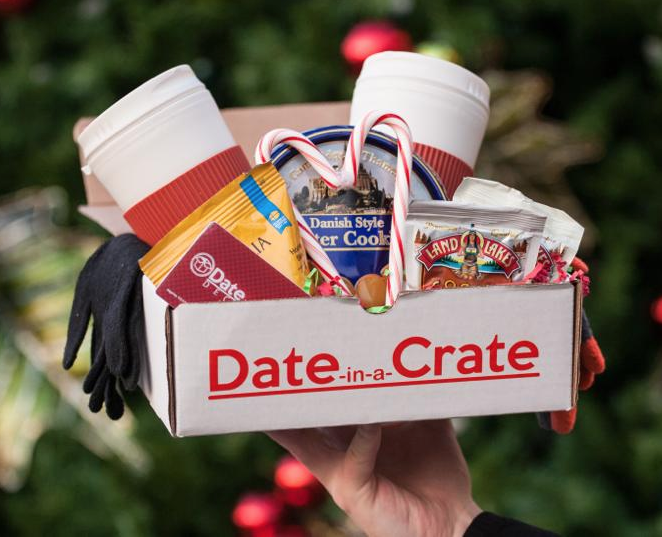 Give the woman in your life a fun, unique date with the help of the monthly subscription box, Crated With Love.  Each crate comes packed with 4 to 5 date night activities that focus on ways to build a great relationship while also incorporating laughter and fun.  Every individual crate pertains to a specific theme to really add to the experience.  Subscribers to Crated With Love also have access to bonus content activities, videos, recipes, and more.  They offer monthly, 3-month, 6-month, and even year long subscriptions with discounts given the longer you subscribe.  Spontaneous and fun, perfect for the adventurous couples looking to build and strengthen their relationship.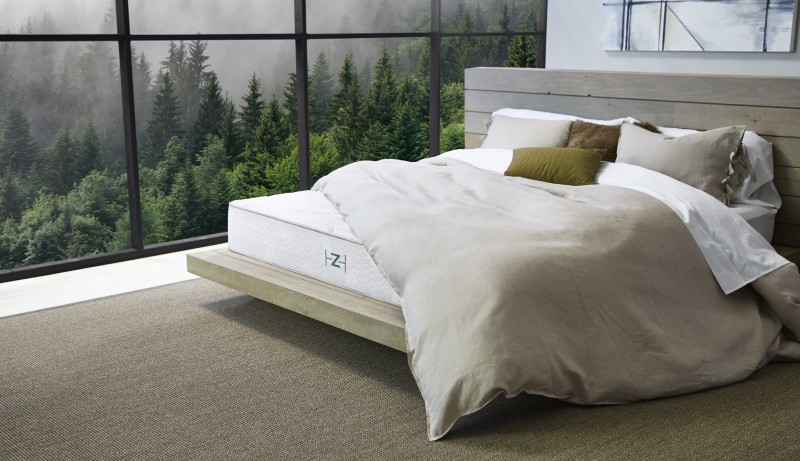 The Zenhaven mattress is one of three luxury mattresses offered by the Saatva Company. A Zenhaven mattress is made with all-natural materials including- natural latex, 100% organic New Zealand wool, and organic cotton. The mattress is built with 5-zone comfort layer for pressure-free support and proper spinal alignment. Its natural materials help regulate temperatures to ensure you are comfortable. With a Zenhaven mattress, you are sure to get a full night's sleep. Learn more about Zenhaven in my review.
Buy It: https://www.zenhaven.com

If you are looking for a customized gift for someone who has everything, a Words with Boards cutting board would make a great choice. They are made in the USA with sustainably forested hardwoods. Words with Boards are unique because they hand-cut each cutting board. The boards can be personalized with other words or names too.  Multiple sizes of cutting boards, as well as Lazy Susans, trivets and wine racks are also available for personalization.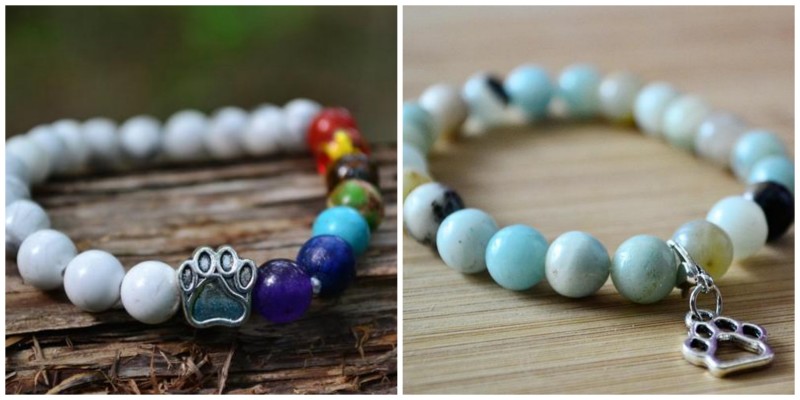 A gift for the animal lovers that gives back, PawZaar Jewelry features positive and inspiring messages. Their bracelets help celebrate the joy of pet adoption for both dog and cat lovers alike. These fashion pieces are perfect conversation starters while a a 10% donation from each purchase is used to sponsor shelter kennels for homeless pets as they await their forever homes. The Amazonite Paw Stretch Bracelet and White Paw Stretch Bracelet both feature a one-size-fits most stretch band making them a great gift for anyone!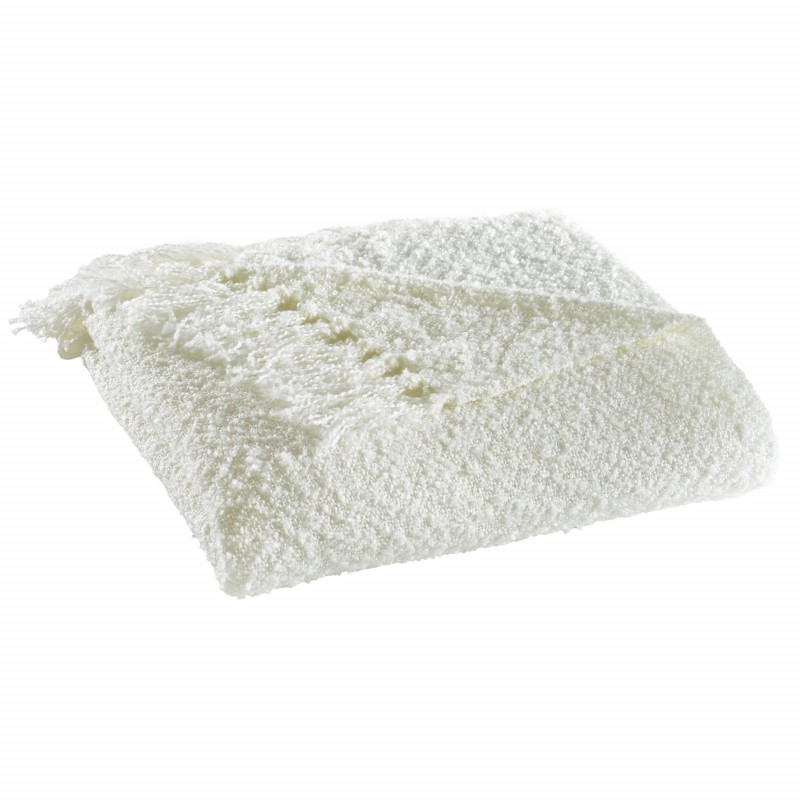 Stone Cottage Home offers a line of luxurious textiles. Their products give your home a cozy welcoming feel. The Stone Cottage Boucle Ivory Throw is perfect for cuddling on the couch or snuggling in bed. The Boucle throw has elegant tassels along the edge for a traditional elegant feel. Stone Cottage Home textiles turn your home into a retreat. Learn more about Stone Cottage Home in my review and enter to win the giveaway.
Buy It: http://www.Overstock.com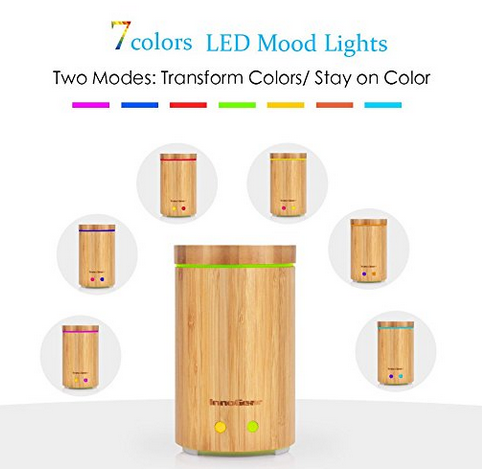 The InnoGear Aroma Essential Oil Diffuser is a great way to bring aromatherapy into the life of someone you love, just add water and your favorite essential oil scent.  Featuring a gorgeous style with its natural exotic bamboo wood outer shell, it is perfect for homes or offices.  The 7 LED Color Changing feature cycles through seven beautiful colors to add even more relaxation into the experience.  For a more romantic atmosphere, simply fix to stay on one color.  The safe auto shut-off means the diffuser will turn off once the water runs out.  No heat involved either which means no risk of burns.  Whether lifting a mood or just relaxing, this Diffuser is a great choice.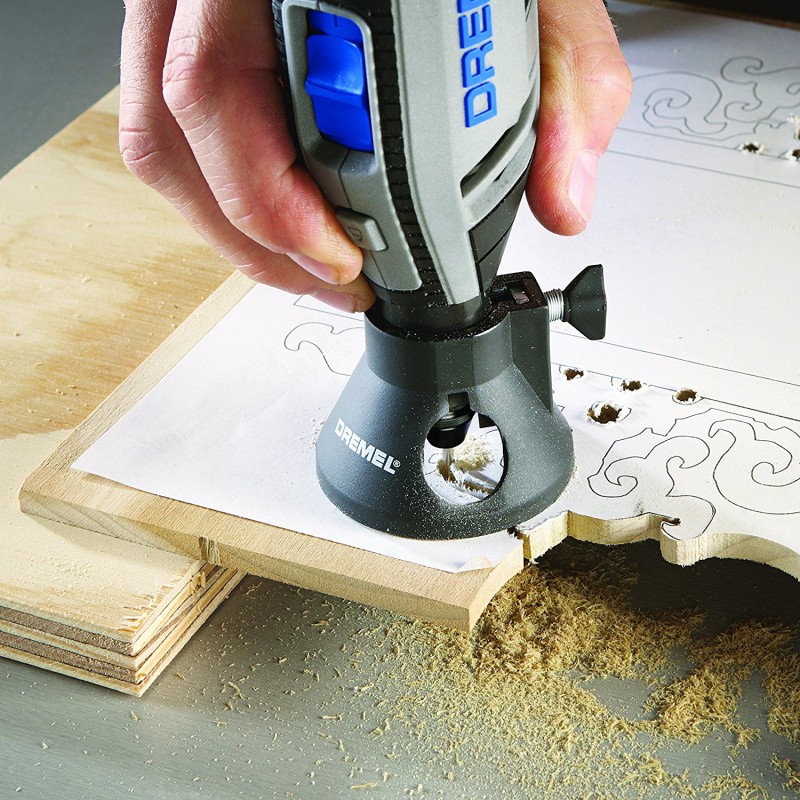 Are you a DIYer?  The Dremel 4300 will help you with all of your projects! The Dremel 4300 comes with a Universal 3-Jaw Chuck, 5 Attachments, and 40 Accessories! It can help cut, grind, sand, polish and more. When not in use, the Dremel 4300 and all of its accessories can be safely stored in the convenient carrying case. Learn more about Dremel in my review.
Buy It: https://www.dremel.com/en_US/

The Obersee Madrid Convertible Diaper Bag looks like a messenger bag but can transform into a backpack. It is a spacious premium quality diaper bag. It includes a voila changing kit, bottle cooler, clothing cube and multiple useful pockets for organization. The durable material and practical styling allows for years of use, even after your child is beyond the diaper bag years. This awesome bag is available in eight colors.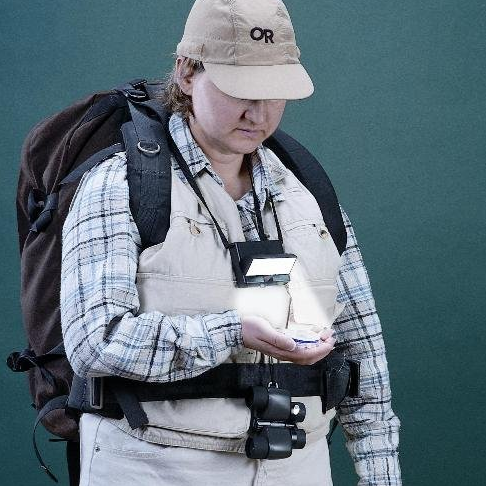 Check out the ReadingLight.com Beam n Read Hands Free Task Light for those ladies in your life that need some hands free lighting.  Whether knitting, sewing, reading, writing, changing that midnight diaper, or even camping, the the Beam n Read LED 6 features 6 LEDS in a row to offer a bright and wide light.  Featuring extra long run time, this lightweight light is easy to use and lets you switch from 3 to 6 LEDS depending on how much light you need.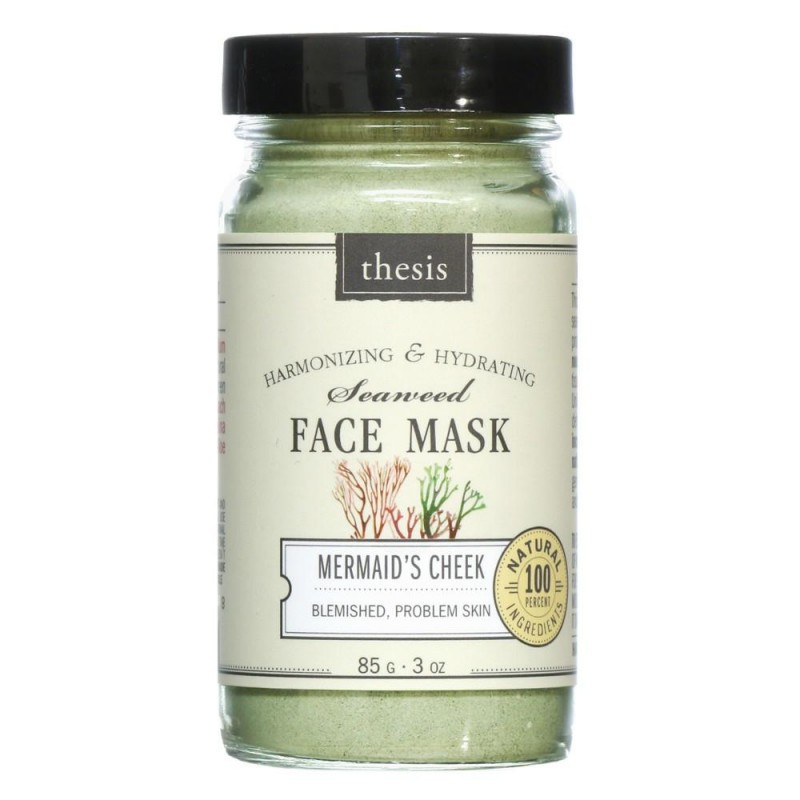 Thesis Beauty specializes in organic and natural skin care products. The Mermaid's Cheek Seaweed Facial Mask is made with Organic Sea Kelp, Natural Kaolin Clay, Natural French Green Clay, Organic Spinach, Organic Chlorella, and Organic Aloe Vera. Using Mermaid's Cheek Seaweed Facial Mask will help cleanse, boots circulation, and remove impurities. Learn more about Thesis Beauty in my review and enter to win the giveaway.
Buy It: https://thesisbeauty.com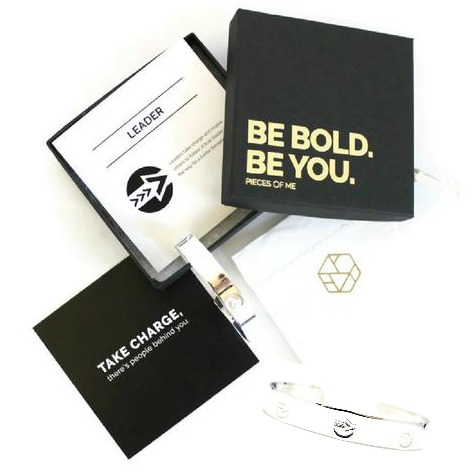 Pieces of Me is a young brand that is reimagining personalized jewelry.  Choose from a variety of pieces that mark great personality traits including the stylish Leader Cuff Bracelet in Silver.  So much more than just an accessory, Pieces of Me reminds wearers that they are loved and their personality is celebrated, each and every time they wear.  This metal stamped bracelet is hand-crafted right here in the US and measures 3/8" in width, and 2 1/2" in diameter.  This bracelet comes complete with a trait description card and drawstring storage bag.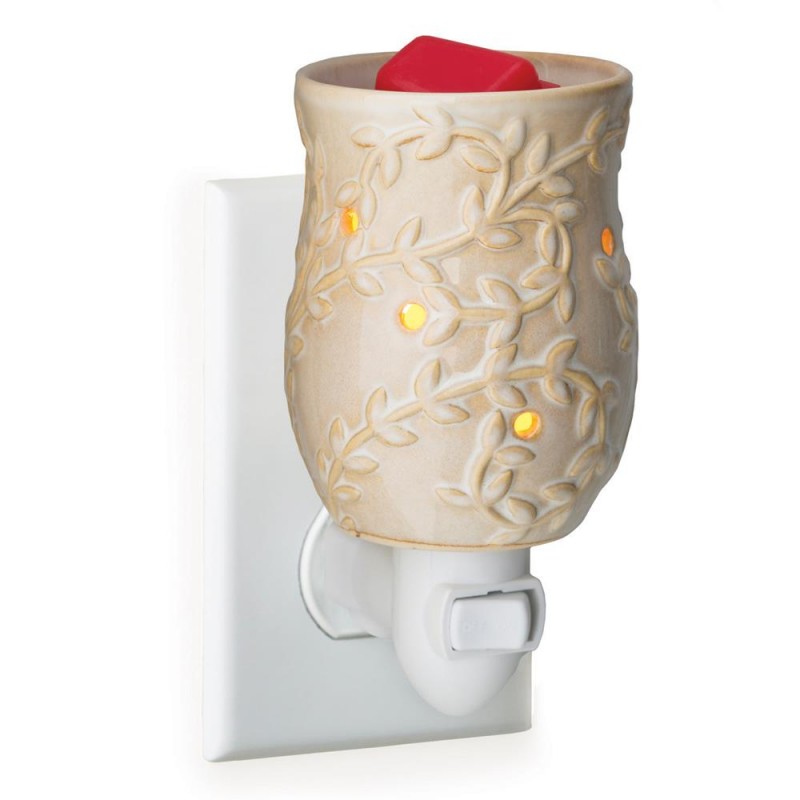 Candle Warmer Etc. offers customers a line of decorative wax warmers. Chai Pluggable Fragrance Warmer is an ivory colored wax warmer with vine embellishments. To use the wax warmer, simply plug the unit in and then place a scented wax cube in the dish. The halogen bulb (included) warms the scented wax cubes while emitting a nice low-light glow in the room. You may use one or multiple wax melt cubes with your Candle Warmer, depending on how strong you like the scent throw.
Buy It: Candlewarmers.com
Win It: Enter to win the Candle Warmers Etc. giveaway.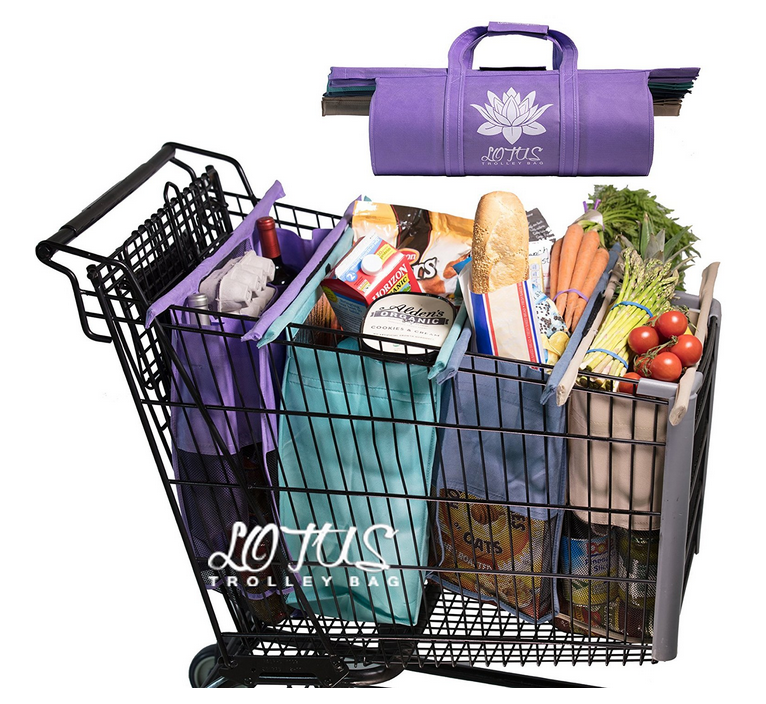 Perfect for those eco-minded people on your gift list, the Lotus Trolley Bag System is the way to go!  This new, patented design offers shoppers a convenient and compact way to do your grocery shopping.  The Lotus Trolley Bag is actually four eco-friendly, reusable bags that are designed to spread out in the cart but can be separated and used separately as well.  When not in use, simply velcro to your pushing handle to keep out of the way!  Designed to be strong, these bags are also washable.  Packing and organizing groceries has never been easier but the Lotus System offers removable rods and are also great for the beach, road trips, picnics, and more.  *Designed to fit most US standard shopping carts!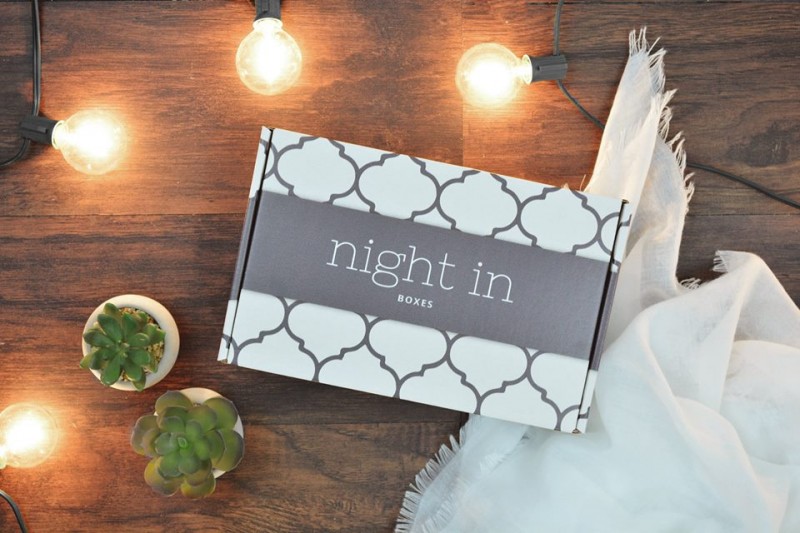 Night In Boxes are a fun way to gift an experience to loved ones.  Each month, Night In Boxes have a new theme and all supplies needed to complete the featured activities. Night In Boxes are available in three varieties- Date Night In, Kids Night In, and Faith Night In.  You may choose between one month, three, six or a twelve-month subscription.
Buy It: Nightinboxes.com/
Win It: Enter to win the Night In Boxes giveaway.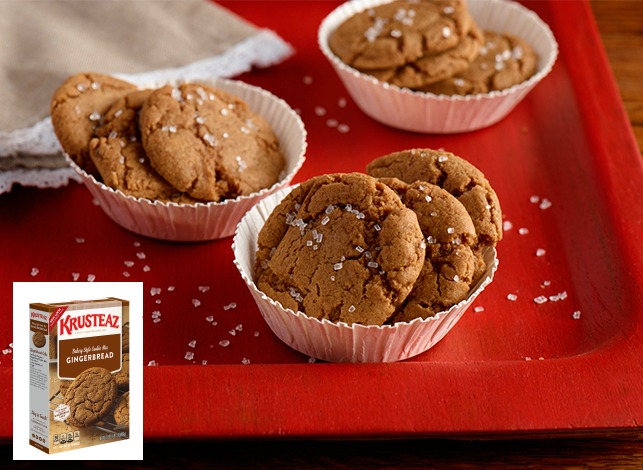 Give a gift basket of Krusteaz Cookie Mixes including the delicious Gingerbread flavor this year.  Choose from a yummy assortment including: butter vanilla sugar cookies, gingerbread cookies, pumpkin spice cookies, shortbread cookies, snickerdoodle cookies, triple chocolate chunk cookies, oatmeal scotchie cookies, double peanut butter cookies, and even meyer lemon cookies.  A tastier gift will never be given!  Krusteaz mixes offer ease of baking with adding just a few simple ingredients to the mix.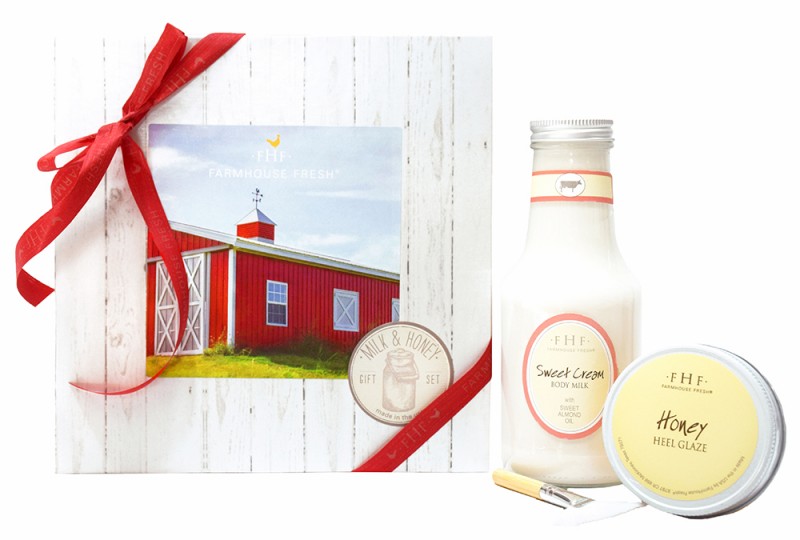 FarmHouse Fresh specializes in bath and body products. The Milk & Honey Deluxe Boxed Gift Set comes with Honey Heel Glaze moisturizer and Sweet Cream Body Milk Lotion. Both the Honey Heel Glaze and Sweet Cream Body Milk Lotion are formulated to hydrate and nourish rough dry skin. The Milk & HOney Deluxe Boxed Gift Set is sure to leave you feeling soft and smooth from your head to your toes.
Buy It: Farmhousefreshgoods.com
Win It: Enter to win the FarmHouse Fresh giveaway.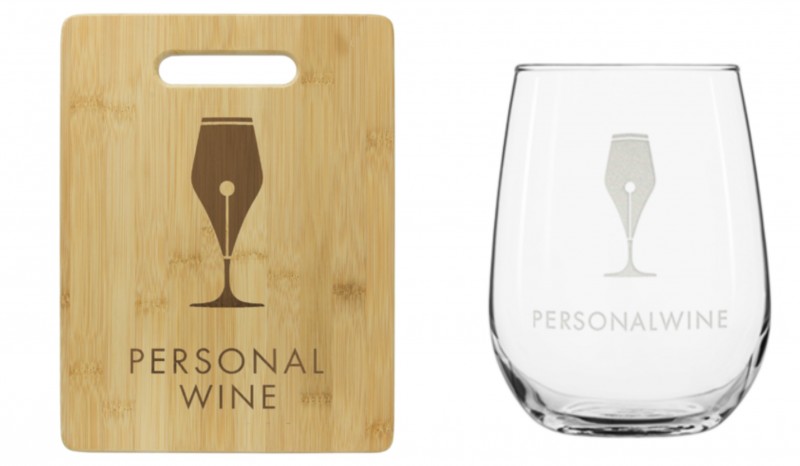 Custom wine and products such as the Personal Wine Bamboo Cutting Board and Stemless Wine Glass are perfect to wrap up under the tree this year.  Their Custom Bamboo Cutting Board lets you personalize with your own custom design or choose a pre-made template.  A great way to wow guests as you serve up appetizers.  Also check out their Custom Etched Stemless Wine Glass.  Have it engraved from one of their beautiful templates or create your own!   A custom gift always pleases any time of year and creates a long-treasured gift that is sure to be remembered.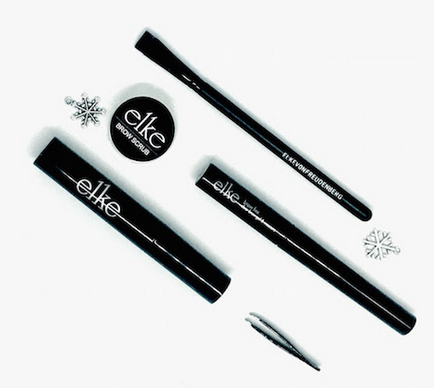 Giving the gift of perfect brows has never been easier than with Elke Von Freudenberg Faux Croc Cosmetic Bag and 5 Essential Brow Products.  This beautiful brow collection features: Mini Black Slant Tweezers, Crystal Clear Lip Gloss, Perfect Line Brow & Eyeliner Brush, Clear Brow Fixx Brown Mascara, Sample Size elke Brow Scrub, and a Black Faux Croc Cosmetic Bag.  This elegantly presented collection is perfect for women of all ages and is a great size to stuff into a stocking or wrap up under the tree.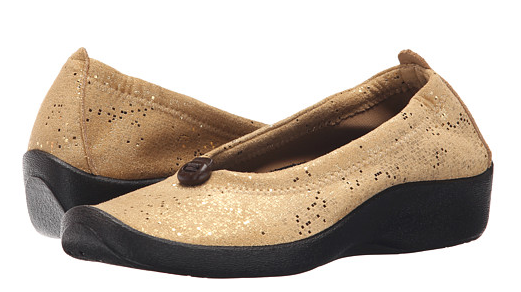 Shoes are a women's best friend, right?!  So placing a gorgeous pair of Arcopedico L14 Ballerina Flats under the tree is sure to please!  These beautiful shoes are available in a variety of different colors including a festive gold sparkle, white sparkle, and silver sparkle.  These slip-ons are perfect for travel with their easy on/off but they are so comfortable and fashionable that women love to wear them everywhere!  The foot-hugging design forms to any foot shape and creates the perfect fit for all day wear.  They even feature twin arch support system and removable insoles.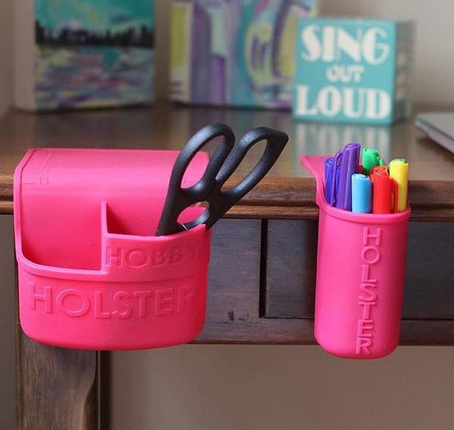 Help get those craft room explosions into order by giving the gift of the Holster Brands Hobby Pack this year. These silicone holsters give you the perfect place for everything, including those hot glue guns! But don't stop there, this 1 Hobby Holster and 1 Lil' Holster Skinny duo is perfect for all kinds of things. Pens, markers, scissors, glue, and more. The sky is the limit!  Add a bit of function to any room in the house and since these are available in a variety of colors, you can match any decor too.
Buy It: HolsterBrands.com and Michaels Stores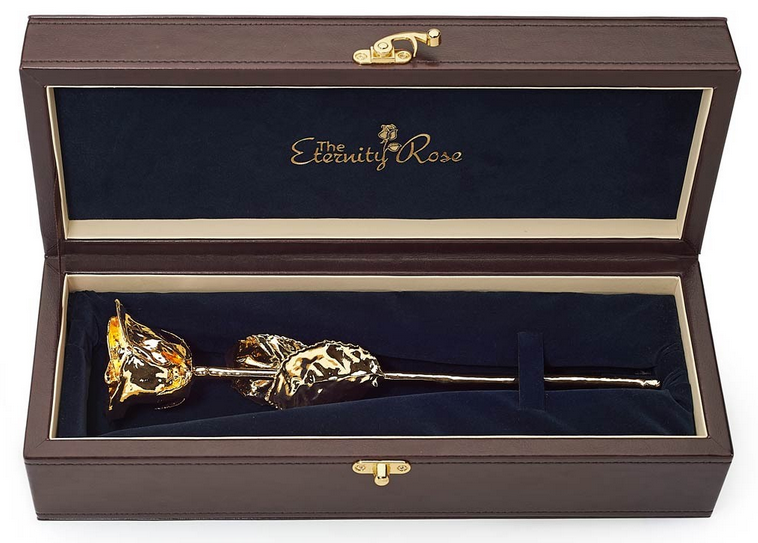 Looking for a wow gift that will be talked about for years?  Look no further than The Eternity Rose 24k Gold Dipped Natural Rose.  The perfect combination of a beautiful rose paired with the sparkle and brilliance of gold makes for a spectacular gift.  Presented in an exquisite leather display case that makes it even more special.  Perfect for displaying this meaningful gift of love or to keep it safe when not out.  It's truly a work of art that's robust and weighty.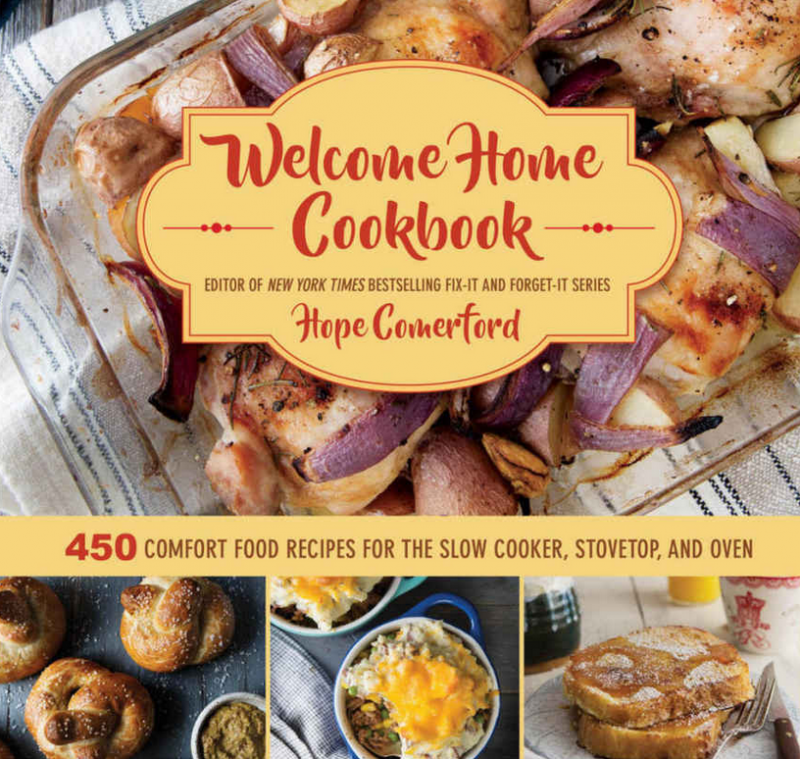 This gorgeous Welcome Home Hardcover Cookbook offers a collection of 450 recipes featured throughout the 594 pages.  Many recipes are easy to put together in a snap and use basic ingredients that most homes already have on hand.  The step-by-step instructions are easy to follow for all skill levels and even include prep and cook time so you know exactly what to expect.  Collected from cooks all across the country, the included full color photos throughout this cookbook makes it even better.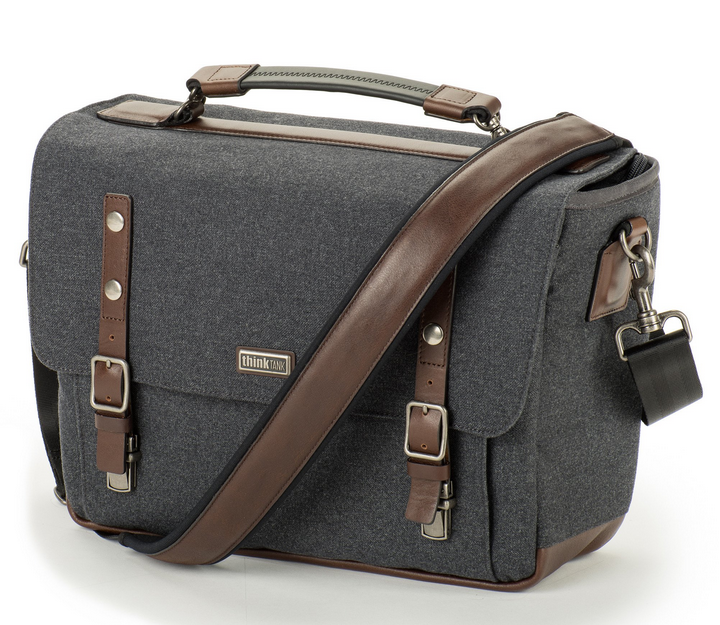 Give a gift that will protect with this gorgeous Think Tank Photo Signature 13 Camera Bag.  Designed with photographers of all levels and walks of life in mind, this signature shoulder bag is as fashionable as it is functional.  Featuring handsewn advanced fabrics that blend weather protection and durability with the classic feel of fine wool.  With several pockets as well as a zippered flap that provides full closure and security to the main compartment.  There's even a dedicated laptop compartment!  Classy, stylish, and a must have for DSLR owners.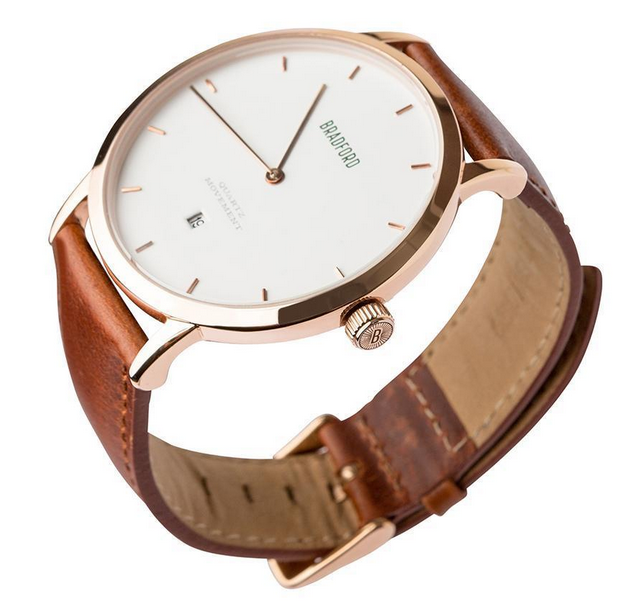 Classy and chic, The Bradford Watch Company's The Taylor Watch is a beautiful time piece that balances style and function.  Color choices include a rose gold or polished steel finish as well as a black or brown strap color.  To ensure that your watch will keep going strong, it features a reliable quartz movement, sturdy mineral glass, and durable stainless steel case.  Not to mention, a comfortable, oil-tanned, genuine leather band that only gets better with age!  Comfortable enough for all day, every day wear and fashionable enough to wear anywhere!

Whether looking for a great gift for a hostess or any women in your life, head over and take a look at the Santa Margherita Wines Chianti Classico Riserva.  Pair with the finest and most flavorful dishes to create an unbeatable combination.   Or simply just enjoy with some friends for a relaxing evening.  With an authentic taste of Tuscany, this bottle offers the ultimate expression of Italian hospitality.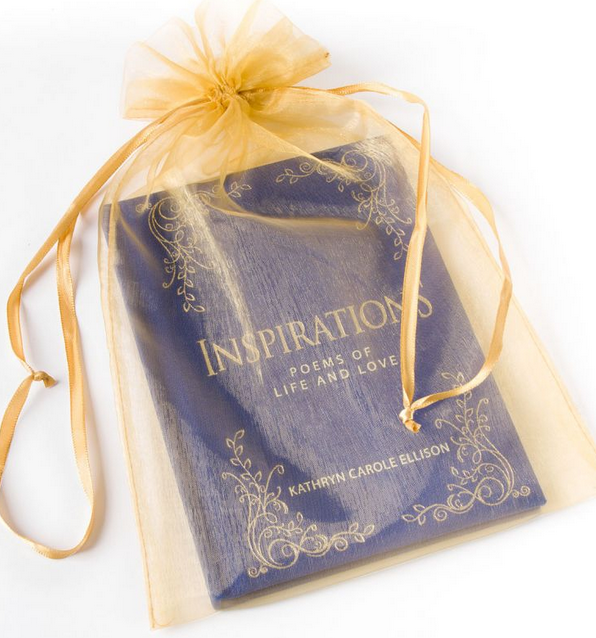 Give the gift of inspiration and relaxation with this poems book.  By Kathryn Carole Ellison, readers can sit back and enjoy beautiful poems about life and love.  This truly heartfelt book even comes prettily wrapped in an elegant gold organza bag, so it's ready for gift giving.  Whether looking to surprise a friend, co-worker, or even a stranger, this book is just the thing!
The bakers in your life are sure to delight over discovering the Agate Publishing Holiday Cookies Recipe Book under the tree this year!  Filled to the brim with a comprehensive collection of the best holiday cookies that have been compiled over three decades, it's sure to please.  Complete with full-color photography, helpful baking tips, classics, and fun new options, these delicious recipes represent an eclectic mix of traditional and modern recipes.  Options for beginners to pros, there's something for everyone.
Check out this must have Helping Hand Partners Luxe Spa Set that contains everything a woman would need for a lavish spa retreat.  This includes two 4 oz. tins of glycerin bath melts, 11 oz. glass candle, two 4 oz. tins of soaking salts, 4 oz. bar of glycerin soap, and a spacious zippered travel case!  You can choose from four great scents: Lavender, Sea Salt, Citrus, and Mint.   Plus, you get to feel great because your purchase helps to allow HHP to further fulfill its mission which is providing jobs and a career path at HHP for disadvantaged adults from under-served communities in Chicago.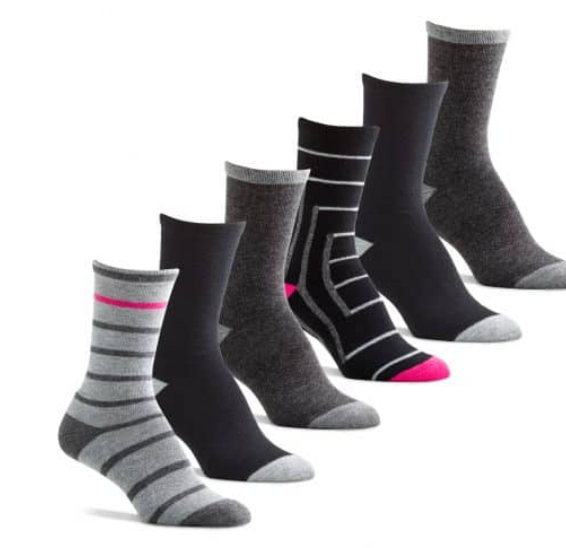 Give the gift of living every day comfortably with The Comfort Sock Women's Casual Crew Socks. Machine washable, the 69% Polyester, 28% Cotton, 3% Spandex blend makes these socks ultra comfortable. The non-binding comfort top allows for the sock to stay in place while the arch compression offers support and stability. Add in the non-bulky cushion sole and you can't be beat!
Buy It: TheComfortSock.com/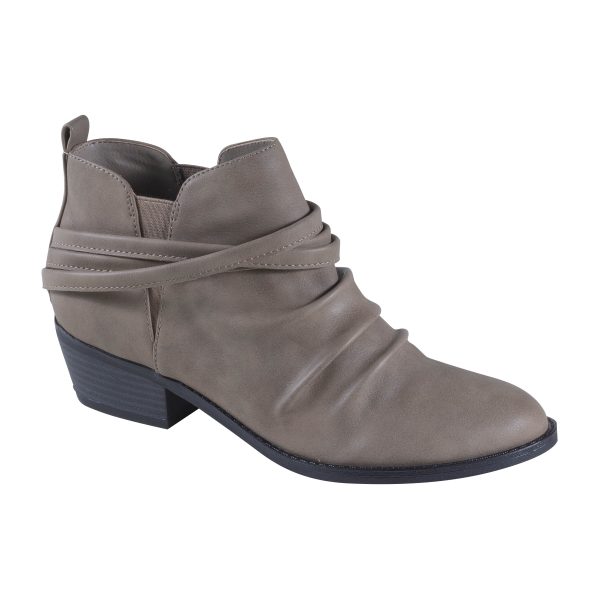 Camtrade Footwear offers two lines of women's shoes- Soft Comfort and Secret Celebrity. Soft Comfort shoes are perfect for anyone wanting fashionable and comfortable footwear. The Heart Throb booties have a "Western Style" influence with scrunchy fashion strap detailing. They also have removable memory foam insoles for all-day comfort.  Learn more about Camtrade Footwear in my review and enter to win the giveaway.
Buy It: https://softcomfortshoes.com/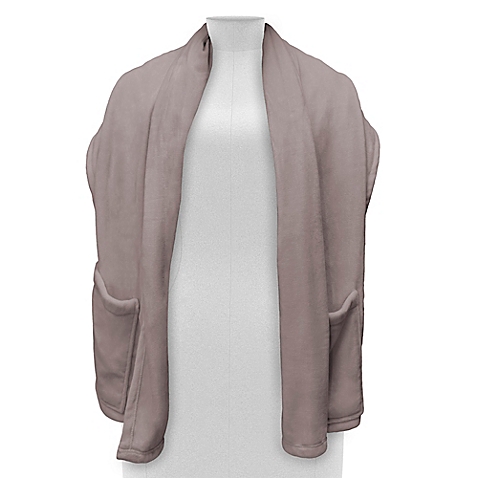 The Therapedic Warm Me Up Electric Heated Wrap provides soothing therapeutic warmth. It can be used as a traditional electric throw blanket or a wrap draped over your shoulders, core, or legs. It has a user-friendly heat controller with four possible settings and an auto shut-off. The wrap is made of 100% polyester and has a soft silky plush feel to it. The Therapedic Warm Me Up Electric Heated Wrap is available in three color options- taupe (shown,) black, and navy.
Buy It: https://www.bedbathandbeyond.com

Hi there! I am Emily Evert, the owner of Emily Reviews. I am 28 and live in a small town in Michigan with my boyfriend Ryan and our two pugs. I have a large family and I adore my nieces and nephews. I love reading memoirs, and learning about child development and psychology. I love watching The Game of Thrones, Teen Mom, Sister Wives and Veep. I like listening to Jason Isbell, John Prine, and other alt-country or Americana music. I created Emily Reviews as a creative outlet to share my life and the products that I love with others.
This post currently has 16 responses.