Emily Reviews writers were sent products in exchange for including items in our gift guide. There are affiliate links in this post. All opinions are our own.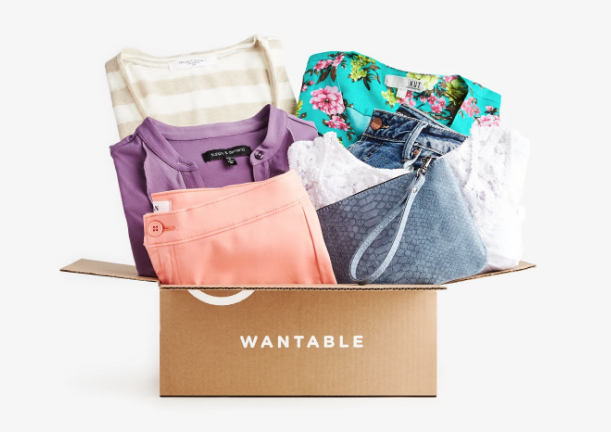 Wantable is a 'try-before-you-buy' online retailer whose awesome subscription would be a great gift for any woman. Their personal stylists create one-of-a-kind relationships with customers to fuel their confidence with looks geared to your unique tastes, needs, and wants. Their individually curated Style, Active, and Men's Active Edits/Subscriptions are delivered right to your doorstep which makes updating your wardrobe extremely easy!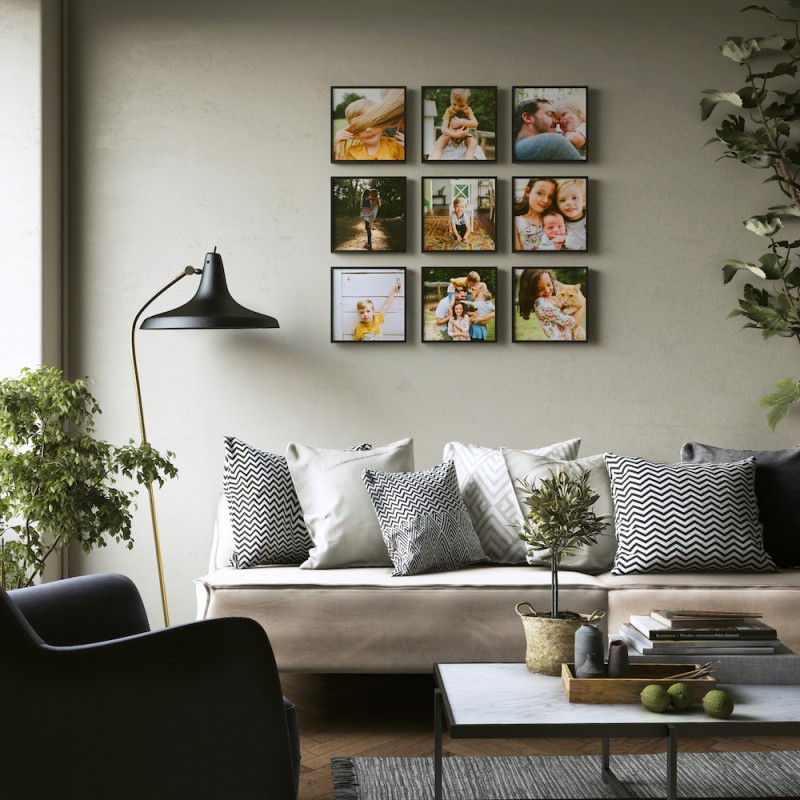 MixTiles is a company that makes creating your own real-life "Instagram wall" quick and easy! They turn your photos into 8×8 prints for just $12 each. The frames are designed to be stuck to the wall without leaving any marks behind, and they're made so they can be moved and replaced over and over again. Any woman who loves using photographs as decor, or who loves Instagram, will love receiving MixTiles as a gift! You can gift them a certificate via email so they can choose their own images.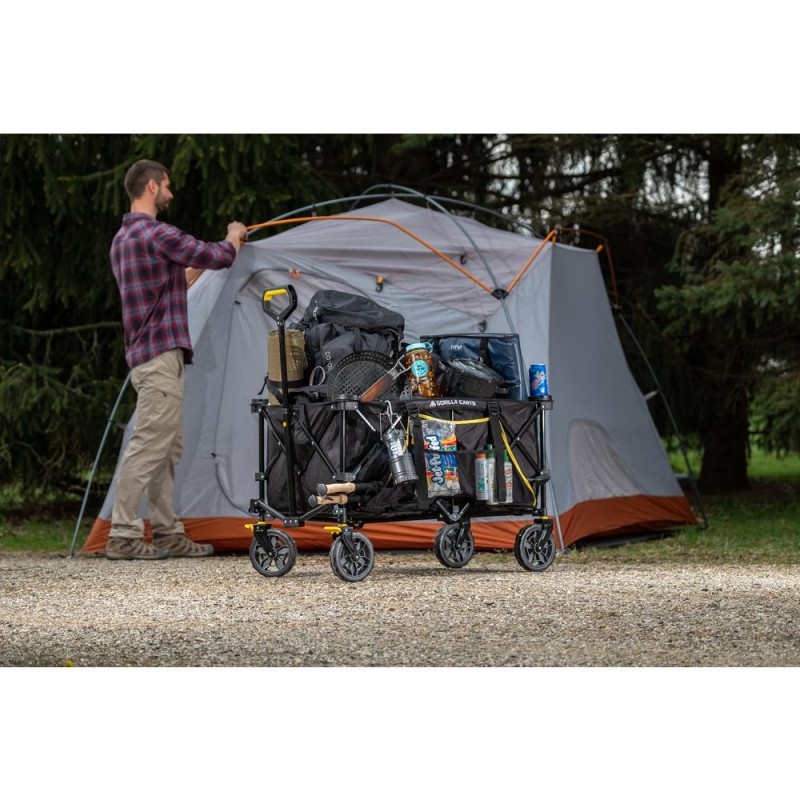 Gorilla Carts are useful in a variety of situations. The 7 Cu. Ft. Collapsible Folding Outdoor Utility Wagon with Oversized Bed has a 36 in. x 21 in. x 15 in. bed, that can be folded down for compact storage and transportation. It has a comfortable handle for easy pulling and maneuverability. The 7 Cu. Ft. Collapsible Folding Outdoor Utility Wagon with Oversized Bed is made with durable fabric, it has built-in cup holders, a zipper pocket for secure storage, and flat-free 7 inch tires with PVC treads. 7 Cu. Ft. Collapsible Folding Outdoor Utility Wagon with Oversized Bed has a 150 lbs. hauling capacity. To learn more about Gorilla Carts, read Laurie's full review.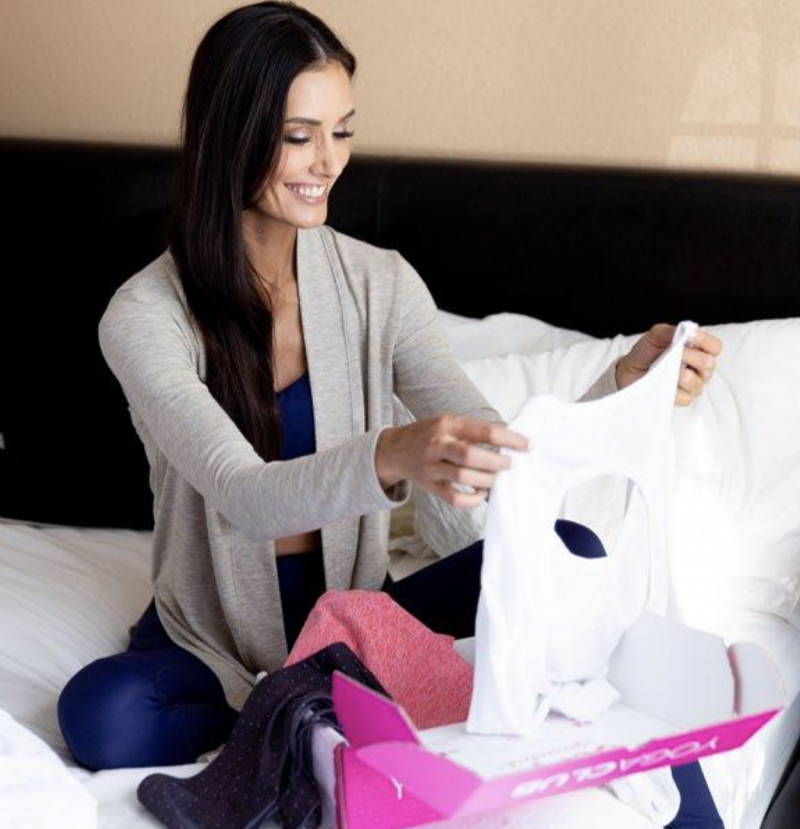 Gift her some new activewear. Whether she wears it to a fitness class or just around the house, YogaClub will help her look and feel great. YogaClub is an activewear subscription box that saves at least 50% off retail prices. You or she can complete her profile by taking their fun and interactive style quiz. The answers let YogaClub's stylists know preferences on style, sizes, and favorite ways to be active. Using the unique profile, YogaClub stylists curate an outfit that matches her personality, body type, and is perfect for the activities she loves!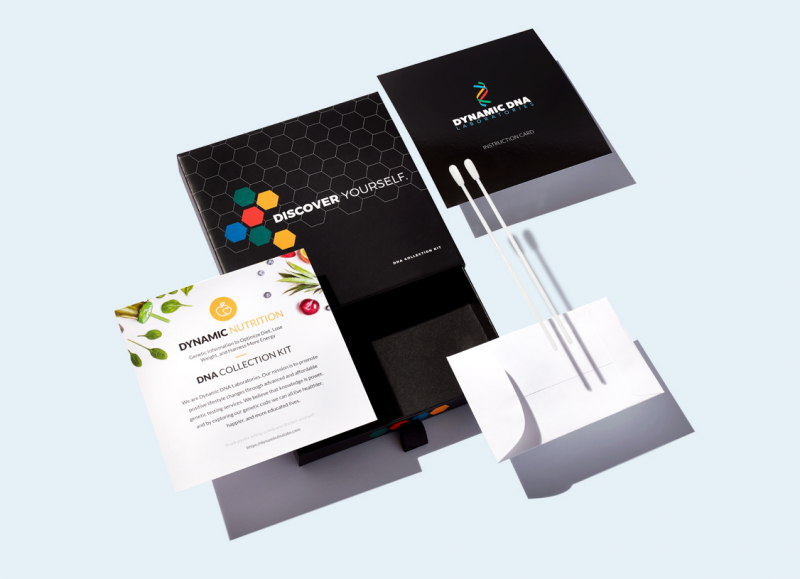 Dynamic DNA Labs' Nutrition DNA Test will help her discover 43 genetic traits related to her diet, eating behaviors, nutritional needs and more. The genes in our DNA help control virtually every aspect of our nutrition, from how we feel when we eat, to how we process and metabolize the nutrients and vitamins we consume. This kit is highly recommended for anyone with potential food allergies, vitamin deficiencies, or individuals who wish to lose weight or gain muscle but struggle to find the right diet for their goals.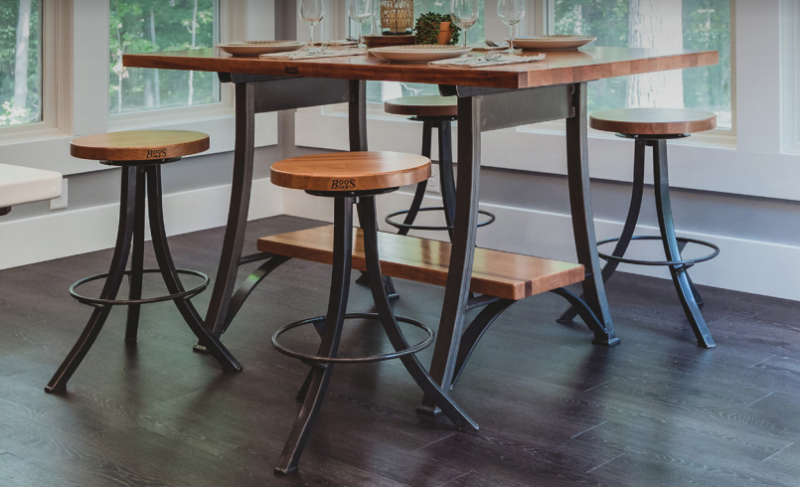 If you are looking for a seating space to impress, the Foundry Collection Tables and Stools from John Boos are a must have! The table bases and coordinating stools are available in the Pub or Bistro style designs and are made from sturdy and durable steel, complete with rustic metal finishings in Wrinkle Black or Clear Coat. Available in a variety of sizes to comfortably accommodate 4-6 guests, you may also choose from either counter height or bar height. These sets are high quality and absolutely stunning!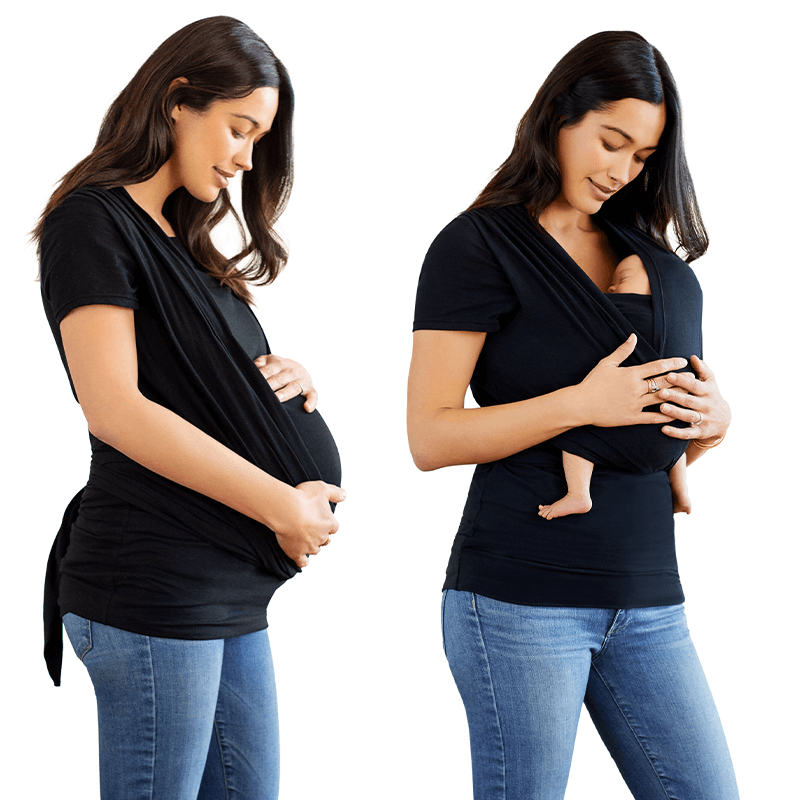 This year, I want to introduce you to the brand new Moby Bump & Beyond T-shirt from MOBY. Beautifully designed, this versatile top works great for both pregnancy and motherhood. It's supportive and comfortable enough to 2nd- and 3rd-trimester pregnant bellies and aching backs but then transitions to an easy-to-wear T-shirt Wrap that will keep your newborn close! Studies have shown the importance of the "4th trimester" skin-to-skin contact and this top allows you to do it easily. Skin-to-Skin not only promotes bonding between mom and baby but it also supports better physical and developmental outcomes for baby.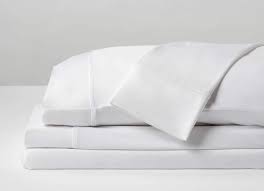 We all know a woman who could use the gift of a better night's sleep! SHEEX performance sheets are sheets designed to help regulate your body temperature, and they really work! They are great for people suffering hot flashes or night sweats, or who just "sleep warm". In my SHEEX performance sheets review you can read about how my dad liked these sheets because his medication gives him hot flashes at night. They come in a range of sizes and colors to suit anybody's bed!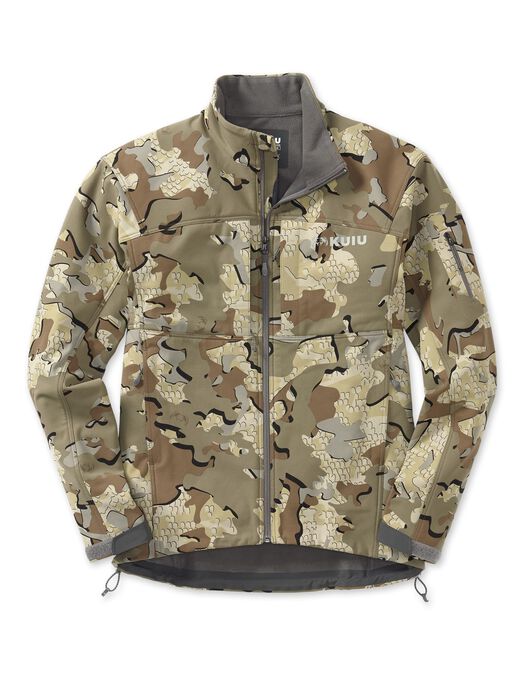 Kuiu Guide All-Season Jacket is wind and water-resistant. The exterior of the jacket is made with 4-way stretch Primeflex® fabric that is both durable and comfortable. The interior of the jacket is lined with soft microfleece. The Guide All-Season Jacket features a drop back hem, no-lift gusseted underarms, anatomical shaping, articulated elbows, and six secure storage pockets. It is available in three color choices and comes in sizes S-3XL. The Kuiu Guide All-Season Jacket is perfect for any and all seasons. To learn more about Kuiu, read Laurie's full review.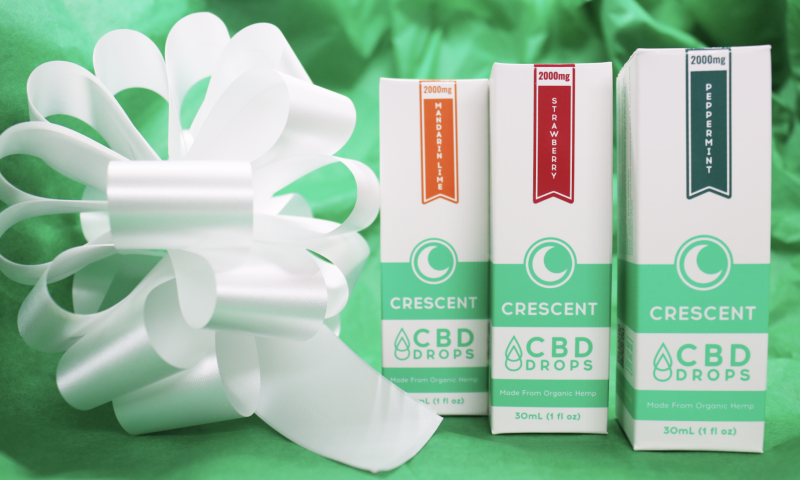 Crescent Canna CBD Drops are small-batch crafted with the highest quality, organic CBD isolate, MCT oil, organic sunflower oil, and natural, food-grade flavorings. Their CBD is extracted from organic, USA-grown hemp and independently tested for quality and purity. They guarantee that their drops contain high-purity CBD with zero THC content, and are free of pesticides, heavy metals, and other contaminants. Crescent CBD Drops come in three delicious flavors: Peppermint, Strawberry, Mandarin Lime and Unflavored.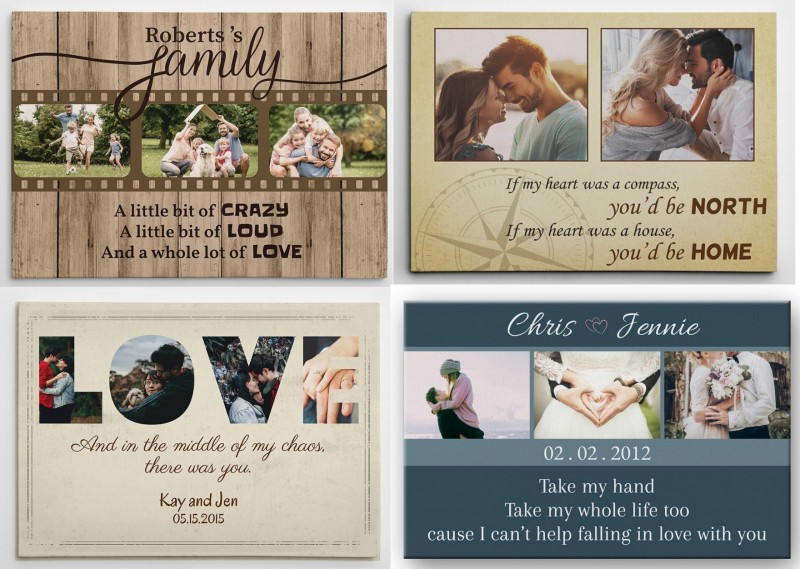 Give the gift of a custom canvas from 365Canvas this year! With hundreds of options to choose from, there will be a canvas for every occasion and for everyone on your shopping list. Choose from canvases displaying personal photos or custom text options! 365Canvas offers a variety of sizes and designs – create unique gifts for loved ones that will be cherished for years to come.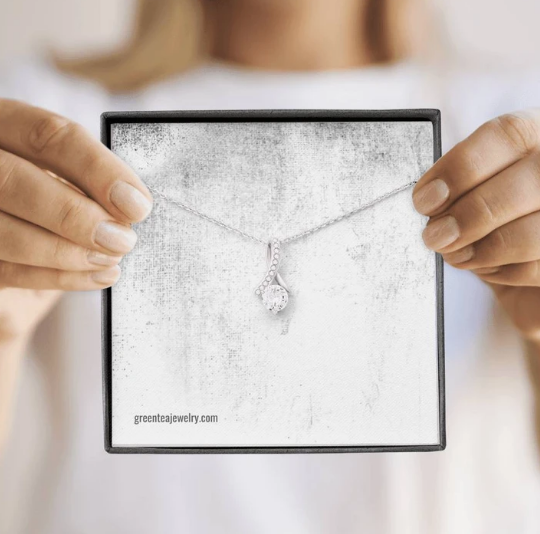 This elegant #2 Alluring Beauty Necklace pendant is truly a one-of-a-kind gift that is a great choice for yourself or a loved one. Crafted with 14k white gold over stainless steel, this is a necklace that can be worn on a fancy date night as well as look fantastic with a t-shirt and jeans. Hand made in the USA, this necklace features a dainty cubic zirconia embellishment, followed by a beautiful 7mm round-cut Cubic Zirconia. Not available in any store, be sure to order one today for the most special woman in your life!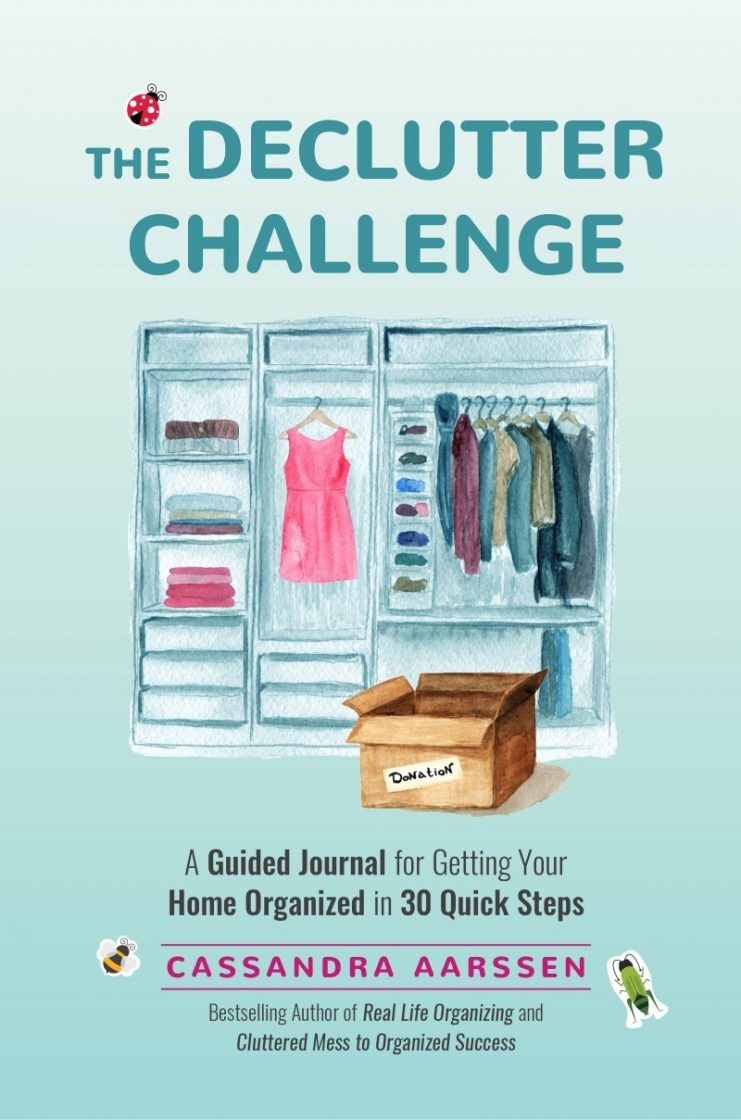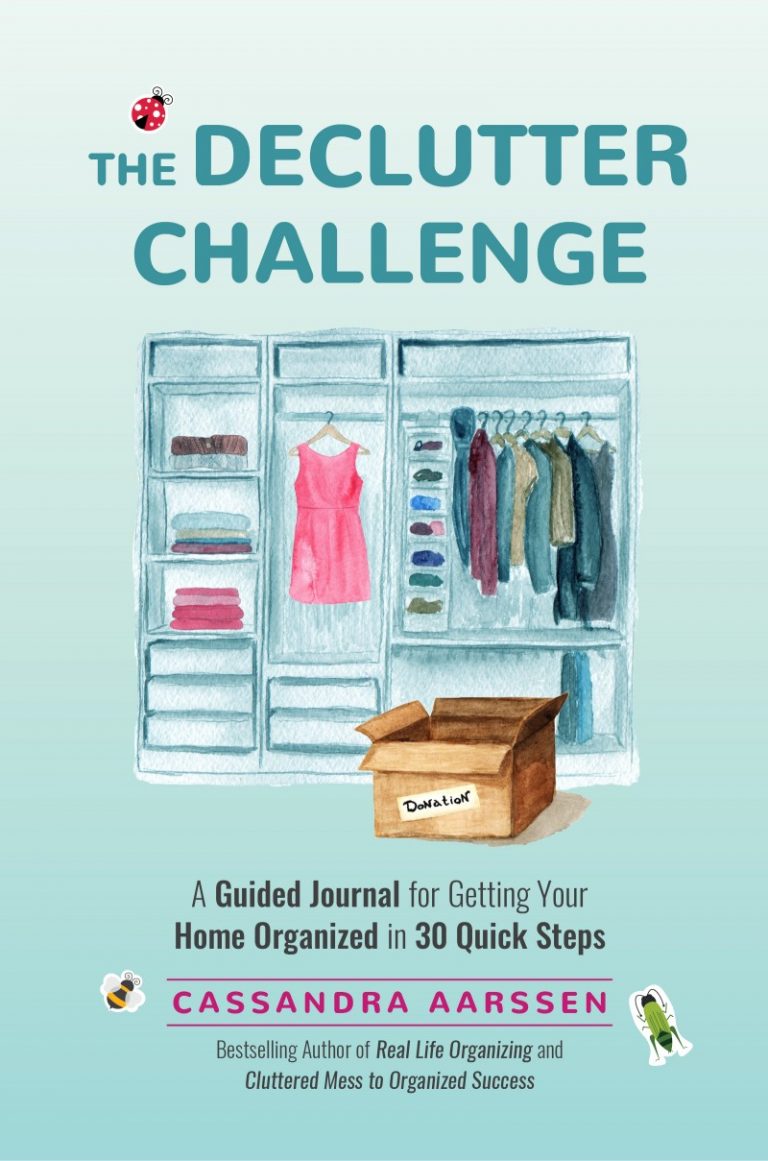 The Declutter Challenge: A Guided Journal for Getting your Home Organized in 30 Quick Steps by Cassandra Aarssen the Host of HGTV's Hot Mess House. Clutter and messes find their way into our homes and lives and we sometimes have trouble tackling them, which is where this motivational guided journal comes in. It shares tested methods that work. Cassandra Aarssen wasn't always an organization expert – she climbed out of years of cluttered living and transformed her home and her life through organization. In this self-help journal, she guides the reader through tips and tricks that she used to declutter her home and find her way to a more organized and peaceful life.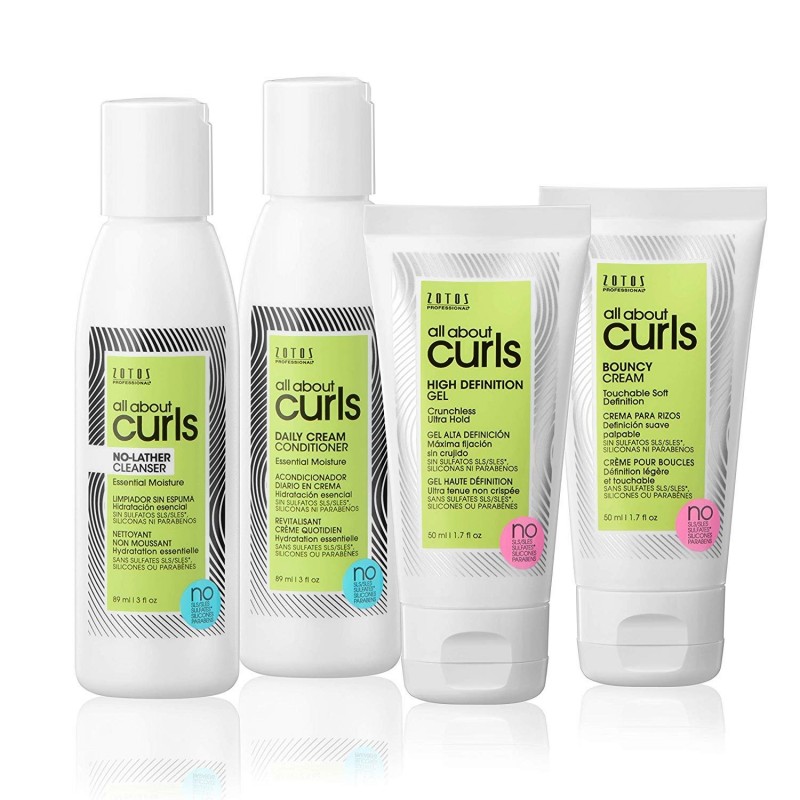 Zotos All About Curls starter kit is a great gift for women who have naturally wavy or curly hair. The curly girl method (and modified versions of the curly girl method) are incredibly popular right now. All About Curls products are "curly girl approved" so anyone following the method will be happy to try these! They include a cleanser, conditioner, cream and gel so their whole wash day routine is in this little box. The shampoo and conditioner samples are 3fl oz, quite generous for sample sizes, enough for multiple uses so they'll really get a feel for how these products work in their hair by the time these are used up.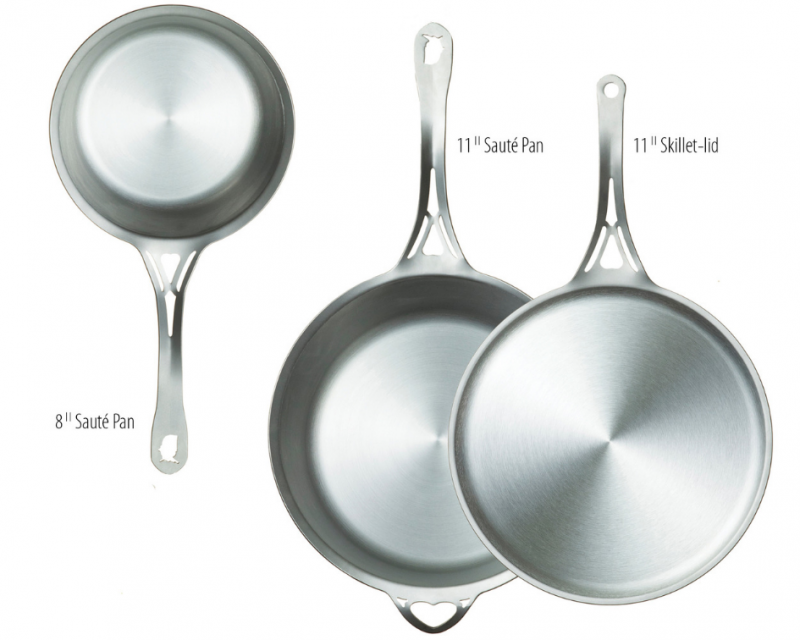 Solidteknics offers its customers a unique line of high-quality cookware. Its cookware is the world's first seamless one-piece wrought construction pans. Solidteknics pans are non-toxic, healthy, sustainable, and multi-century durable. The nöni USA pans are crafted with conductive ferritic stainless that has a satin finish. They are available in three sizes 8″ Sauté pan, 11″ Sauté pan, 11″ Flat Skillet-lid. Nöni USA pans work well on any heat source. To learn more about Solidteknics, read Laurie's full review.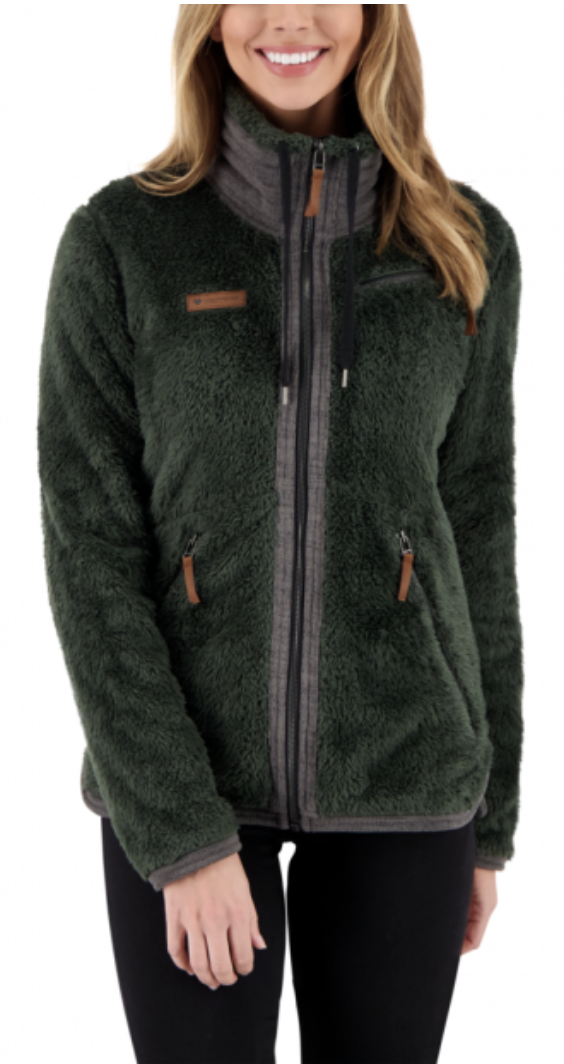 Keep her warm in style with the Britt Fleece Jacket from Obermeyer. Made with super soft 100% polyester high-pile, double-sided fleece. A comfortable, relaxed fit that is easy to layer over top of her favorite flannel or sweater. The Britt features zipper hand warmer pockets and an interior wind guard for extra protection. Available in three color choices and sizes XS through XL.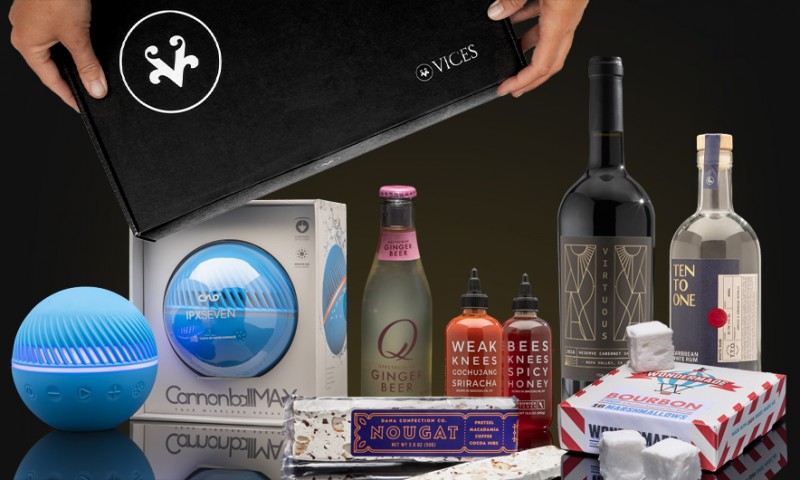 Vices is a luxury subscription that makes a great gift for those who appreciate the finer things in life. Products are curated for the sophisticated consumer and connoisseur: fine spirits, handmade leather goods, high quality foods and other rare finds. Every month you will receive a delivery with a focus on the products and experiences that bring out the best in life. Choose from monthly, 3, 6, or 12 month options.
Sit back and relax as you take the best bath of your life as Canna Bath Co.'s CBD bath bombs are like no other. These gorgeous bath boms are handmade by women who only want natural ingredients on their skin and sensitive parts. Even better, they will not stain your tub or leave an oily residue behind for you to clean. Instead, you'll just enjoy your bath with no worries left behind! Available in five awesome scents, choose from: Sleep Bomb, Muscle Bomb, Calm Bomb, Arouse Bomb, and Energize Balm to give you exactly what you need, right when you need it.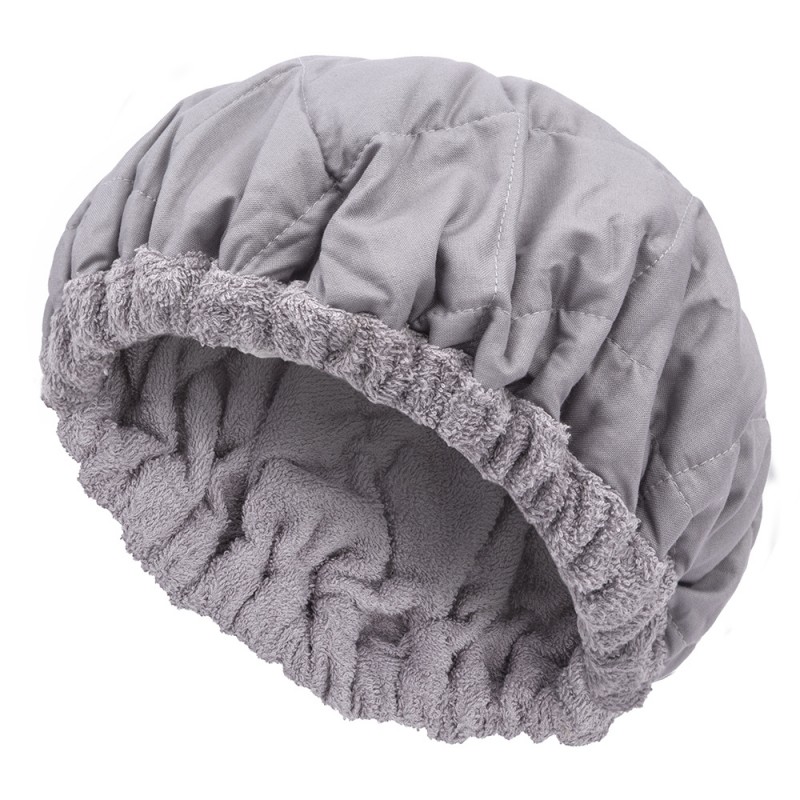 If you know someone who follows the curly girl method or otherwise uses hair masques, a Hot Head from Thermal Hair Care would make a great gift! These can be heated in the microwave and then go over your hair while using a deep conditioner, protein treatment, etc. The heat helps your hair cuticle to stay open and to get more benefit out of the hair treatment you're using, and in less time! I've had a Hot Head from Thermal Hair Care for over a year now and love it.
Buy it: ThermalHairCare.com. Black Friday sale alert! Use promo code BF2020 from 11/20 through 11/30 to get 25% off!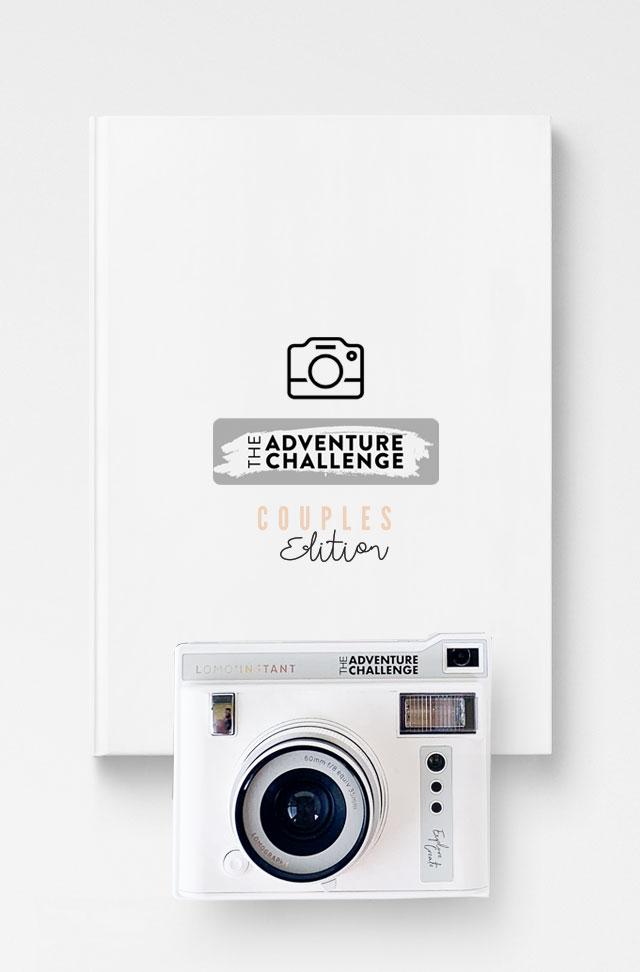 The Adventure Challenge has the perfect gift idea for those who would rather gift their partners with an experience rather than more stuff. The Couples Camera Set is a book full of fun surprise adventures to do with your partner. Each adventure is hidden underneath a scratch-off patch. When you are ready to take on a challenge, scratch the area to reveal the details of your adventure. The Couples Camera set comes with an instant-camera to document your fun. Simply attach the photo to the designated spot and make a note about what you did. In the end, you will have a book full of priceless memories! To learn more about The Adventure Challenge, read Laurie's full review.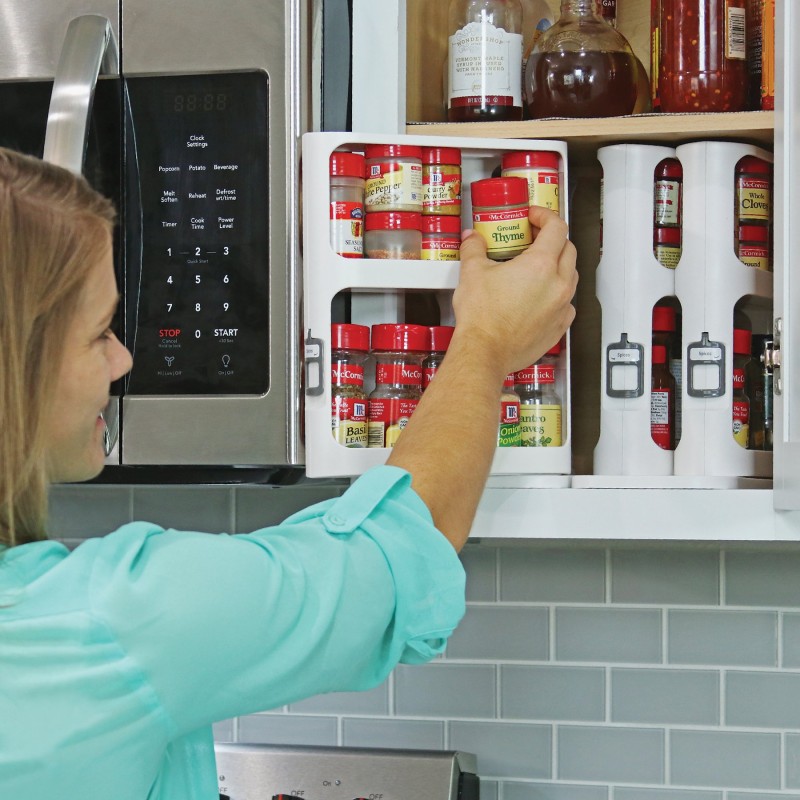 Cabinet Caddy provides an opportunity to reclaim cluttered spaces! Perfect for spices, medicine cabinet, bathroom vanity, workbench hardware and more, Cabinet Caddy fits stand cabinets and looks great on countertops as well. Each Cabinet Caddy holds 30% larger bottles than competitors. Just pull and rotate the device for easy access to organized items. Complete with stick-on labels and foam stability inserts to keep smaller bottles from tipping. No assembly required.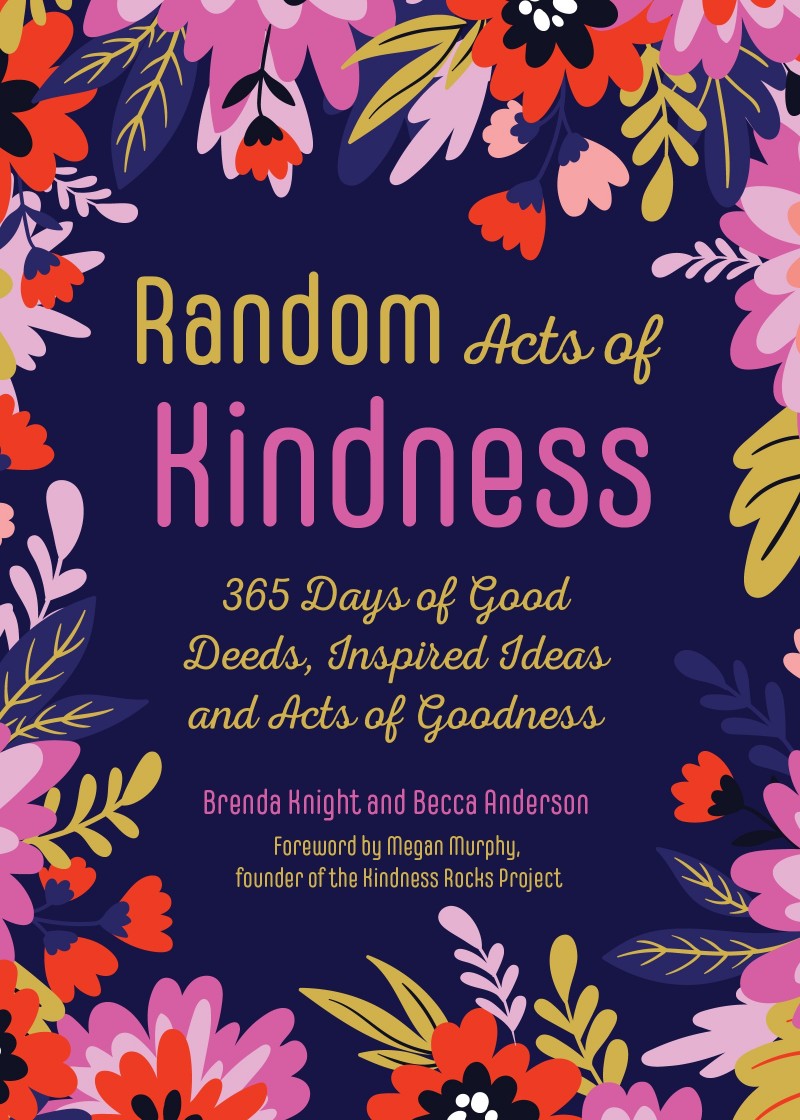 Random Acts of Kindness: 365 Days of Good Deeds, Inspired Ideas and Acts of Goodness by Brenda Knight and Becca Anderson is filled with suggestions for making a real difference in the world, in ways both large and small. From using just one penny to improve someone's life, to ensuring all children are well fed, the day-by-day positive ideas in Random Acts of Kindness combine inspiration with action. Despite the hustle and bustle of our busy lives, we can all make a positive impact on the environment, our local community, and within our hearts. This book of inspired ideas and good deeds conveys how the reader can make a better world, starting today!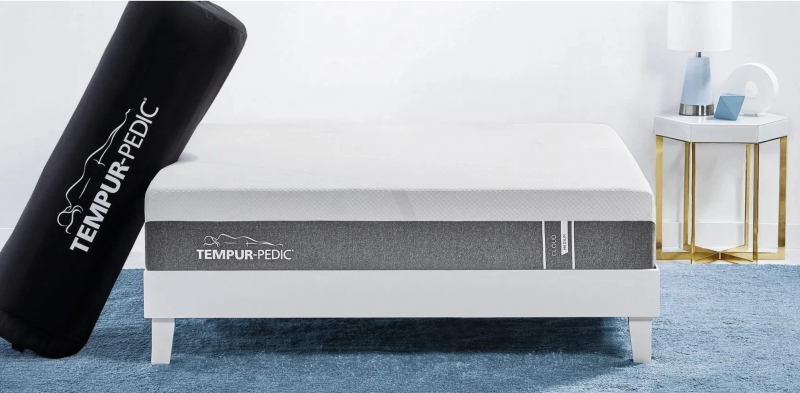 Is she in need of some great sleep? A new mattress may be just the ticket! Tempur–Pedic's sleep engineers dedicated thousands of R&D hours in the world's most advanced Thermal Sleep Lab to create TEMPUR-Cloud. It's the first online mattress to include the patented TEMPUR-Material — which has more breathable, moisture wicking power and air flow than its competitors — while also sustaining the required compression for convenient delivery without compromising performance. In fact, studies show that TEMPUR-Cloud's comfort layer provides up to 40% more pressure-relieving power than other BIB mattresses.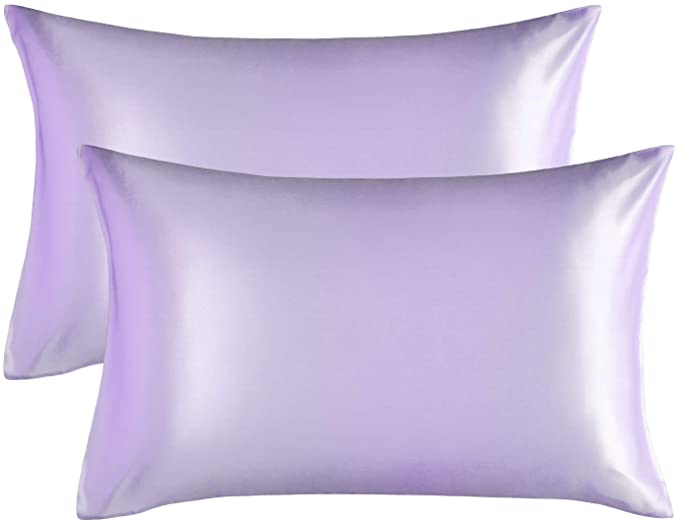 For women who want healthy hair, a satin pillowcase from Bedsure will make a great gift. They're available in a range of colors and standard or queen sizes to match any bed and any bedset. Sleeping on a satin pillowcase causes less friction vs cotton, which can make hair less frizzy and keep it from breaking. Satin pillowcases are especially helpful fr women with wavy, curly or coily hair.
Buy it: Amazon.com.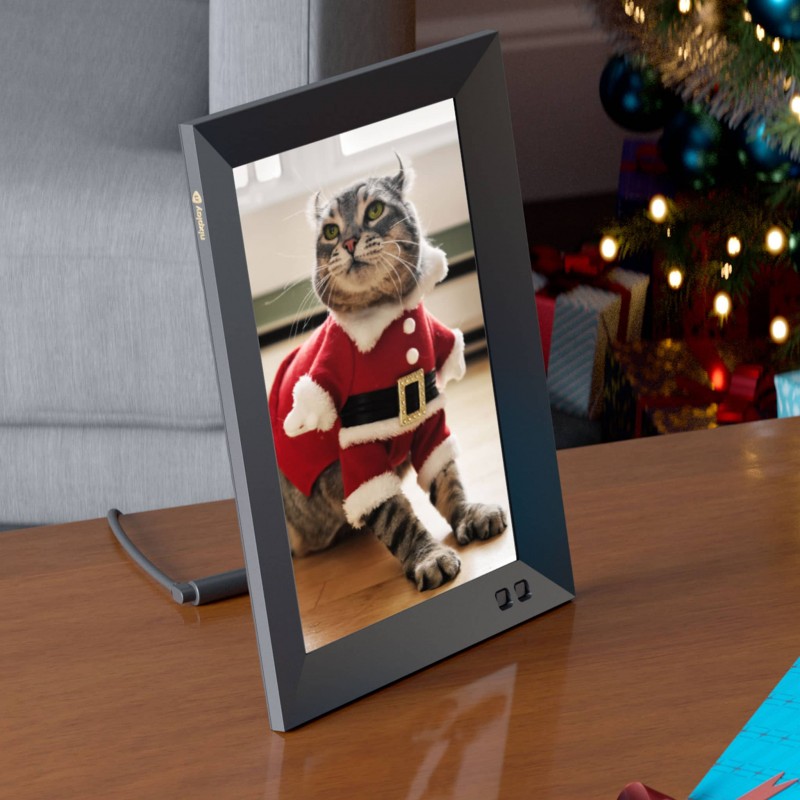 The Nixplay 10.1 Inch Smart Photo Frame will make a perfect gift this year! This smart digital photo frame is America's number one selling frame for over ten years. Share images to your loved ones' smart frames and invite others to share pictures to your frame. You can also send unique photos or playlists to separate frames and grow your private family sharing network with smart photo storage. A motion sensor turns the frame on/off automatically and the frame works with Amazon Alexa and Google Assistant!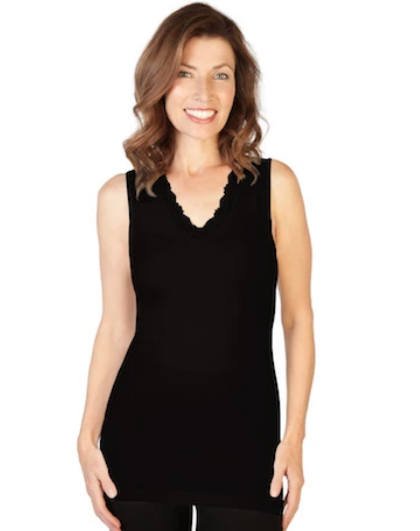 Every woman needs a gorgeous basic tank with a little extra flair and this Lace V-Neck from Skinnytees is the perfect choice! It's easy to add a bit more style to your look with this top as it features lace along the neckline, adding a feminine touch to your style. The best part is that this shirt is one size fits most so it's extremely forgiving and stretchy, making it a great choice for almost every woman.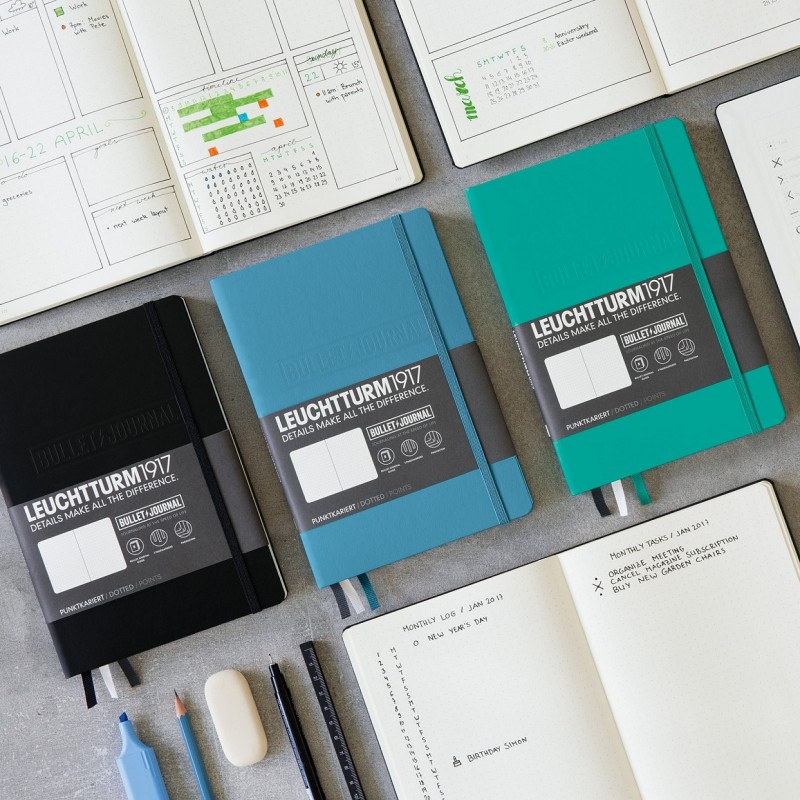 Leuchtturm1917 is well known for its collection of high-quality stationery products. They offer their customers a full collection of journals, notebooks, planners, and more. The A5 – Medium (5 3/4 x 8 1/4 in) Bullet Journal is a great gift idea for both budding and experienced bullet journalists. The book has 240 numbered pages of ink-proof paper (80 g/sqm). It features a gusseted pocket, blank table of contents, page marker, elastic enclosure band, and a sticker for labeling. The A5- Medium Bullet Journal is available in three cover colors as well as with embossing or without. To learn more about Leuchtturm1917, read Laurie's full review.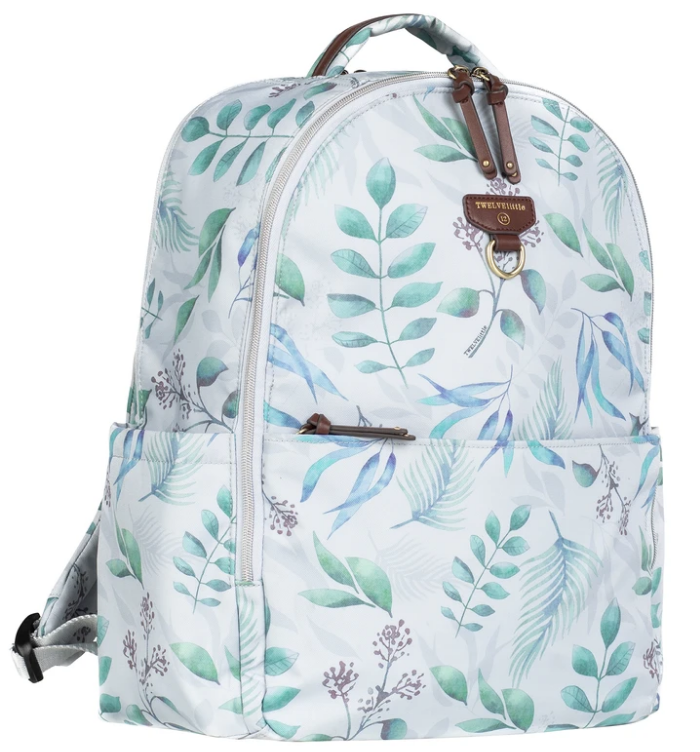 Gear up with this gorgeous TWELVElittle On-The-Go Backpack Diaper Bag In Leaf Print 2.0! This awesome bag features a spacious main compartment has five pockets for maximum organization. There's also a separate opening for a fully padded laptop sleeve so you can carry your gear too. The backside has a zipper pocket with an opening on the top and bottom, to be used as a sleeve to fit through luggage handles. Plus, it's cute to boot!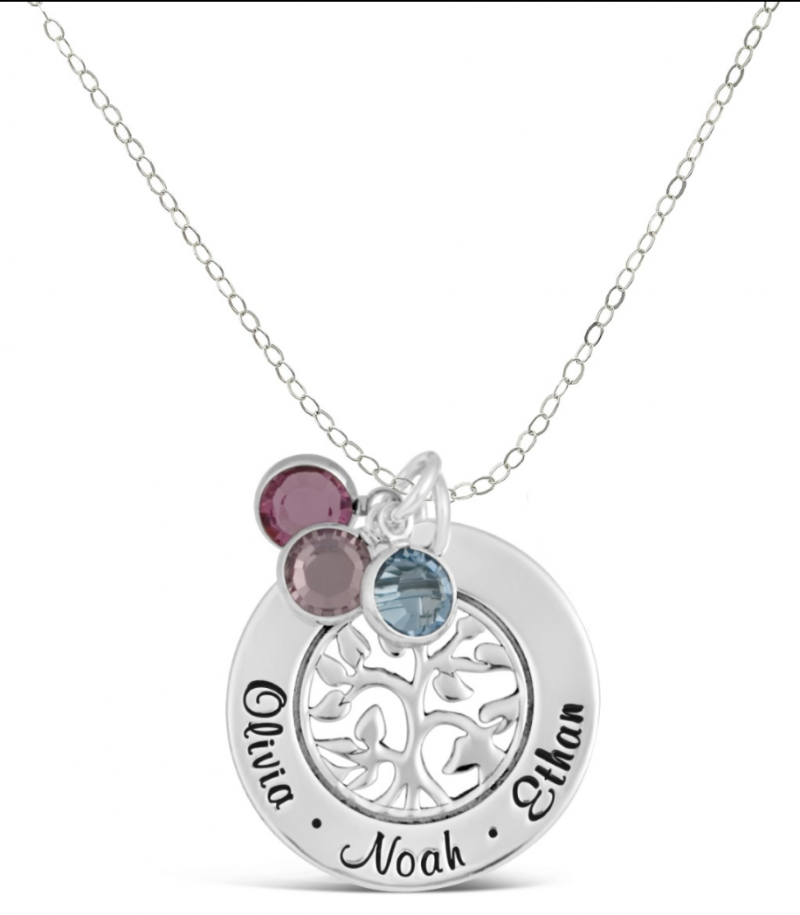 Personalized gifts are extra special! Whether you are buying for your daughter, granddaughter, significant other, mother, grandmother, or other special lady in your life, a personalized piece of jewelry is a wonderful choice. AJ's Collection offers personalized jewelry featuring your special person's name, initials, the names of their children, birthstones, special dates, etc. Beautiful, quality pieces at affordable prices. Options include necklaces, bracelets, earrings, anklets, and keychains.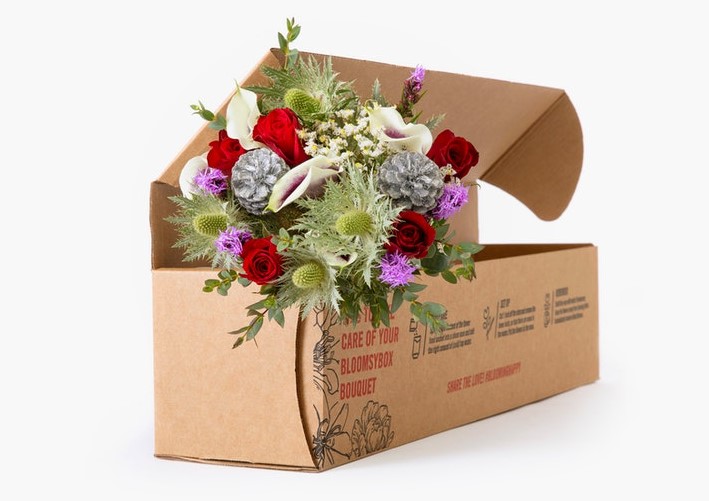 BloomsyBox offers floral subscriptions and delivers fresh flowers straight to your door! What sets them apart from any other subscription boxes is that these blooms are sourced directly from their own sustainable farms. Each BloomsyBox is beautifully hand-picked, carefully crafted and wrapped with care and arrives with an information card including tips on how to properly care for your blooms. Choose from weekly, bi-weekly, or monthly deliveries to keep a home fresh and smelling like a bed of roses. It's happiness in the form of flowers!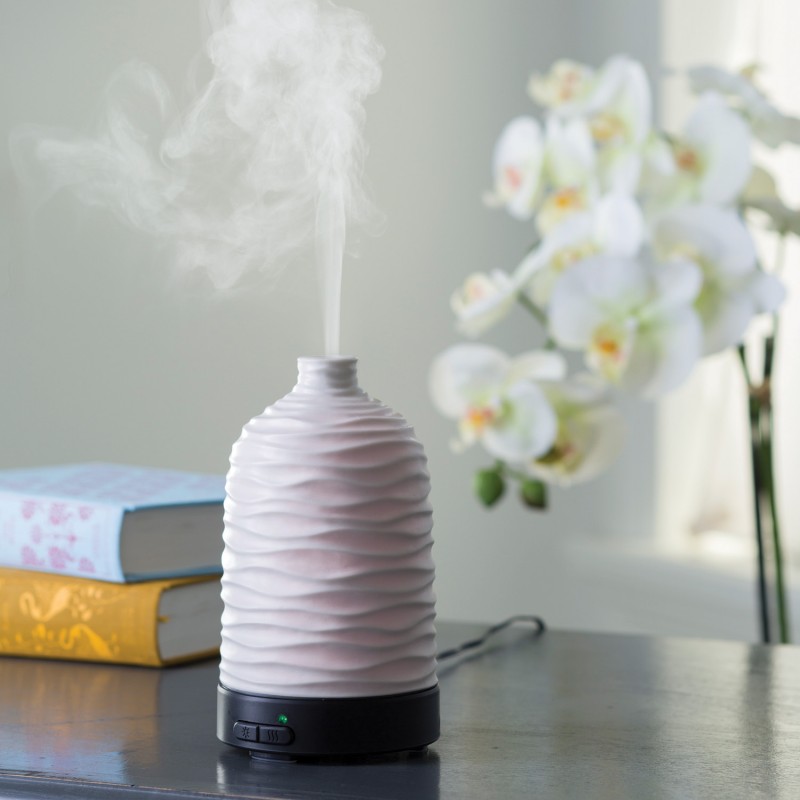 Airome Essential Oil Diffuser Gift Set is the perfect set for someone who enjoys the benefits of aromatherapy. The gift set includes a Harmony Ultrasonic Diffuser, Pebble Pluggable Diffuser, Eucalyptus Essential Oil, and Peppermint Essential Oil. Airome's essential oils are 100% pure therapeutic grade. They come in singles as well and blends. The Harmony Ultrasonic diffuser is full size and holds up to 100 ml. It is great for large-sized rooms. The Pebble Pluggable diffuser uses pads to disperse its aroma. It is great for smaller sized rooms such as bedrooms and bathrooms. To learn more about Airome, read Laurie's full review.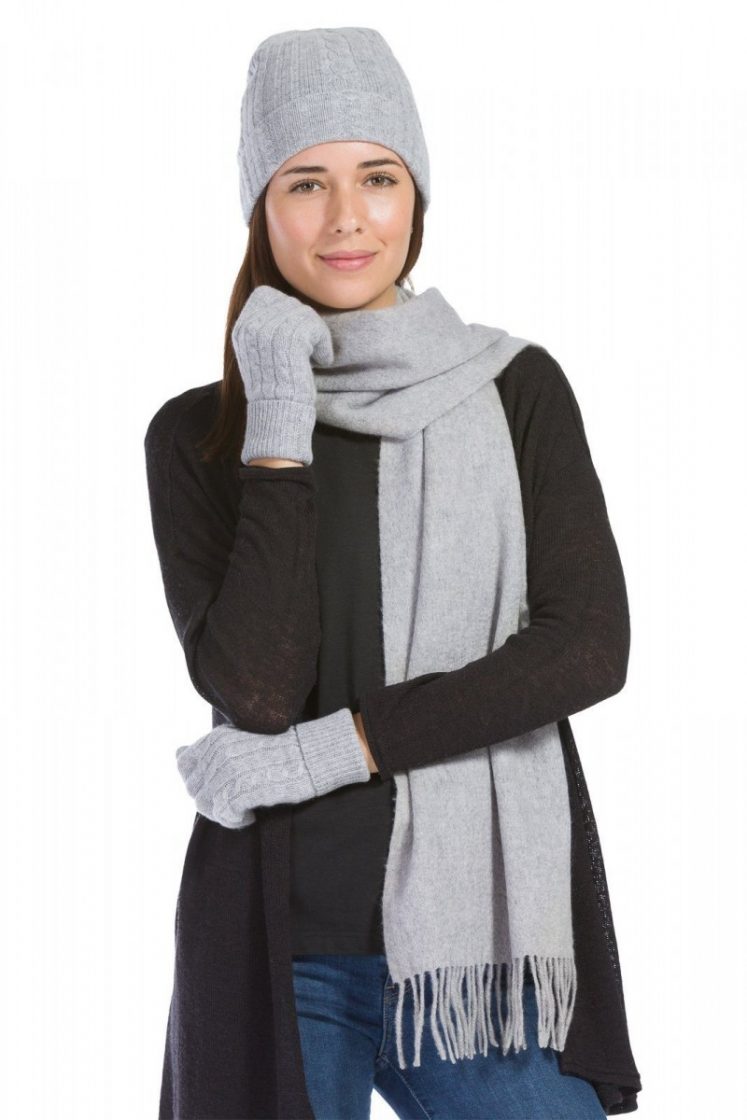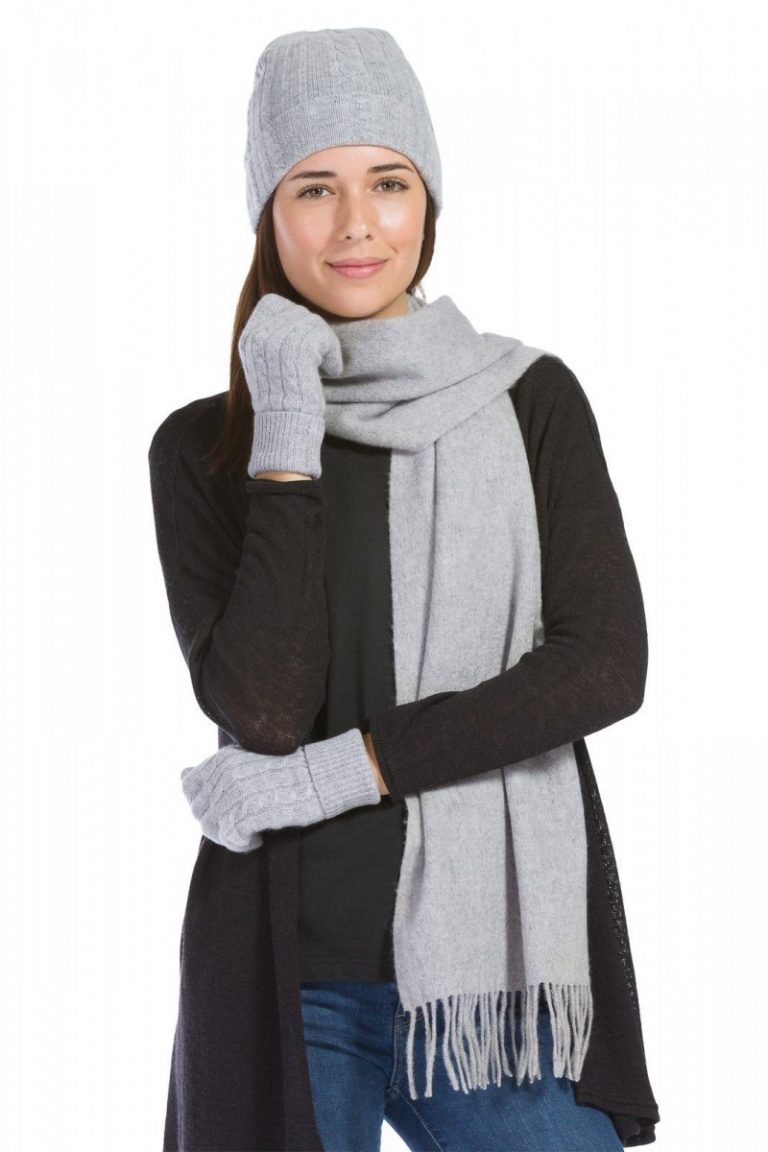 Give the gift of amazing cashmere accessories with this amazing women's 3pc 100% Pure Cashmere Hat, Glove, Scarf Set that comes complete with Gift Box! Pill resistant and ultra soft, she'll think of you each and every time she heads out the door. Available in both stone or gray color options, they are both gorgeous options that would fit any personality and style. Made from 100% Pure Cashmere, Grade A, De-haired, 2 Ply Yarn for the best quality possible!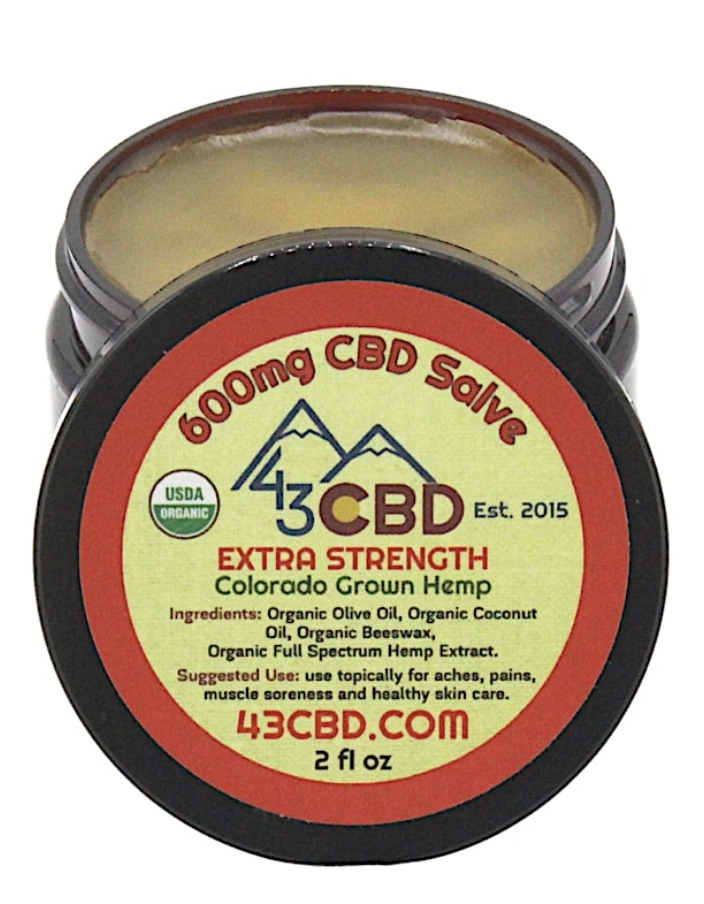 43 CBD grows their hemp in Colorado. They carefully hand-select seeds, use all natural farm practices (never using harmful chemicals) and test every batch for quality. Their salve is an all-natural topical product that can be easily applied directly to the skin. It is handcrafted with USDA organic full spectrum hemp oil, organic beeswax, vitamin E, coconut oil, and olive oil. Choose from six strengths ranging from 75mg-1000mg.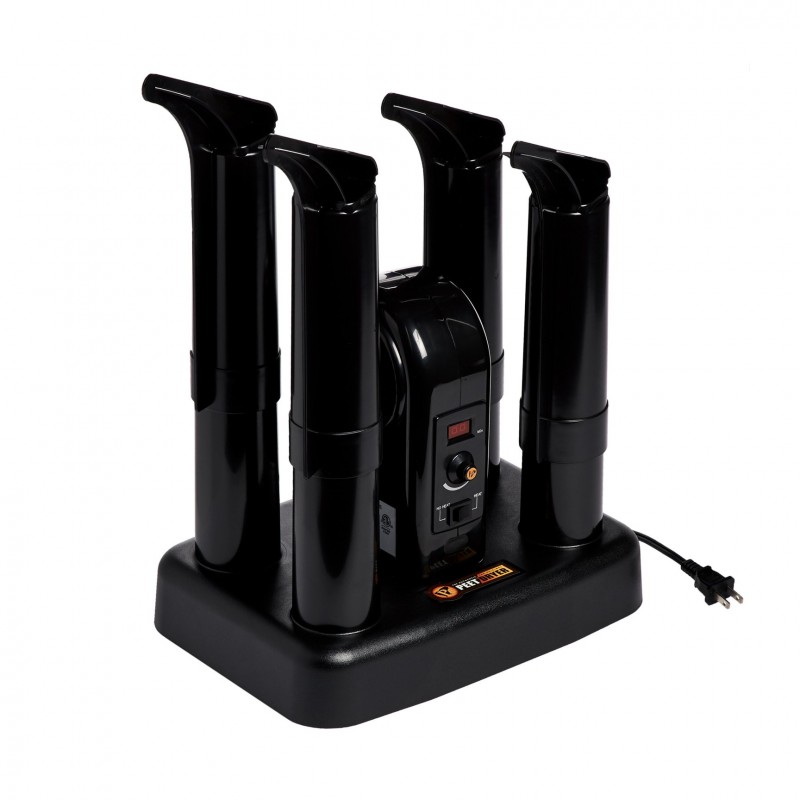 The Advantage PEET Heated Shoe + Boot Dryer makes a perfect gift for anyone who enjoys the outdoors. With space for two pairs of snow boots (or even shoes, ice skates, or heavy ski boots), this dryer powers air through the Air Chambers and DryPorts with a fan to dry boots in just 1-4 hours. With both heated and unheated drying options, you can set how long you want the dryer to run. It easily removes wet, sweat, and odor from your footwear to keep your feet comfortable, healthy, and dry.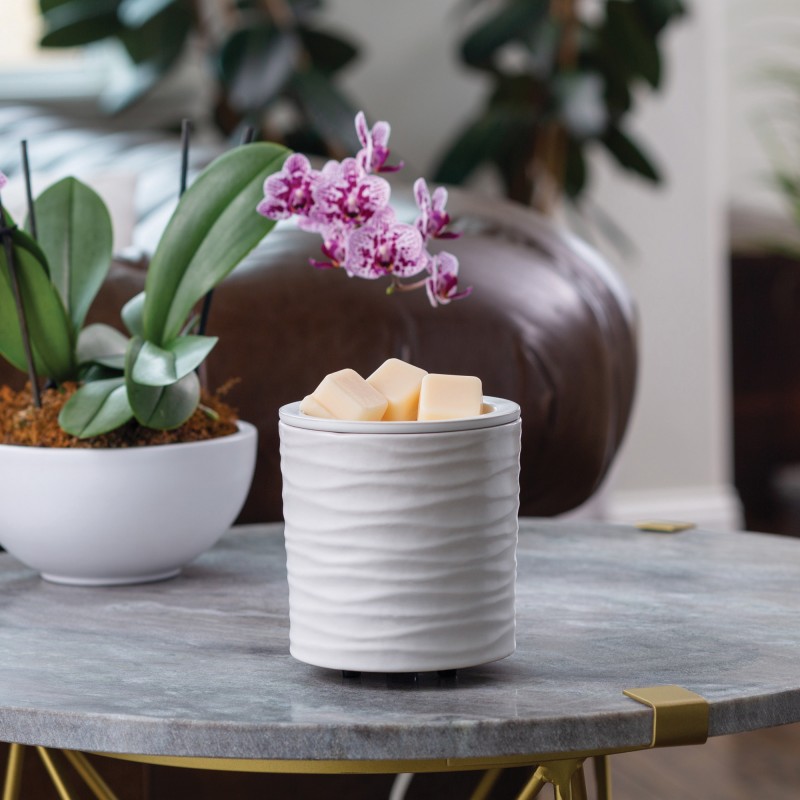 Candle Warmer Etc. specializes in wax warmers, scented wax melts, and other home fragrance products. One of Candle Warmer Etc's new products is the Harmony Spa Melt Warmer. The Harmony Spa Melt warmer was designed to work with the new collection of CBD Enhanced Lotion Melts. To use the warmer, simply place a few of the CBD Enhanced Lotion Melts in the warming dish, allow them to melt, remove the dish from the warming plate, and apply topically. The CBD Lotion Melts are available in six different fragrances. To learn more about Candle Warmer Etc., read Laurie's full review.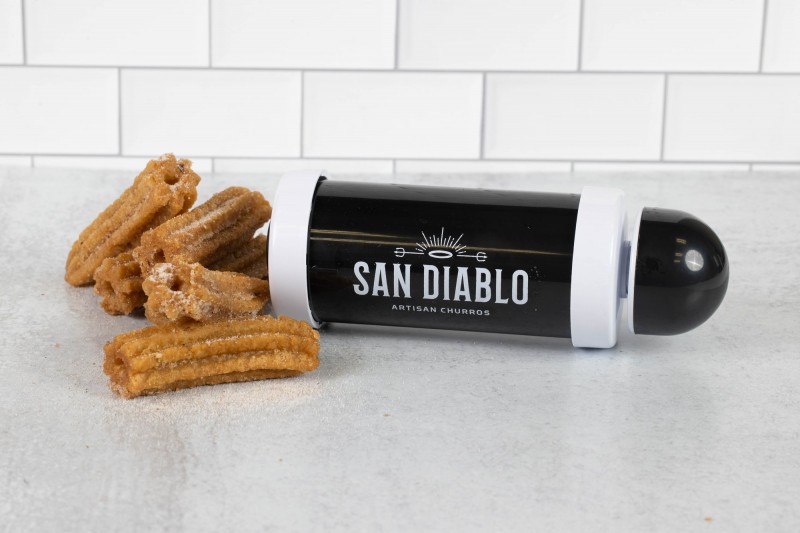 With San Diablo's Churro Maker, she can fry her own churros up at home! Just make the dough, load the churro maker, and fry up churros just the way you like them. Included on each Churro Maker box is a QR code you can scan for a hidden link to download our e-book that includes our award-winning dough and filling recipes. The churro maker comes with 9 different shapes of interchangeable nozzles and is dishwasher-safe!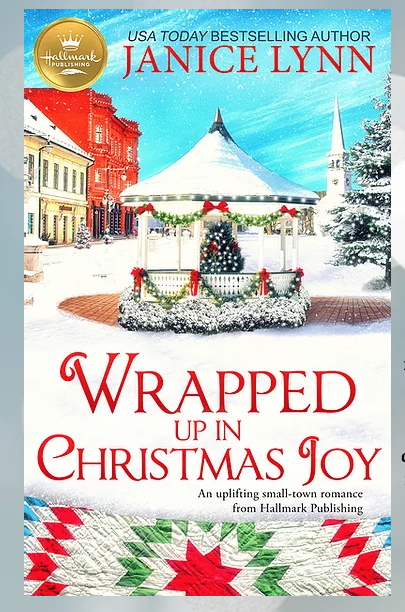 Give her the gift of a great book with Wrapped Up In Christmas Joy! This book is latest sweet romance from Hallmark Publishing author Janice Lynn. A sequel to her first story, Wrapped Up in Christmas, her new installment can also stand alone and is the perfect small-town Christmas romance to warm readers' hearts during the holiday season.
When Sophie Davis sorts through a box of donated books to her church, she's surprised to find a soldier's journal. As the daughter of a veteran who watched her father struggle over the years, she feels a deep connection to the man who wrote the emotional entries.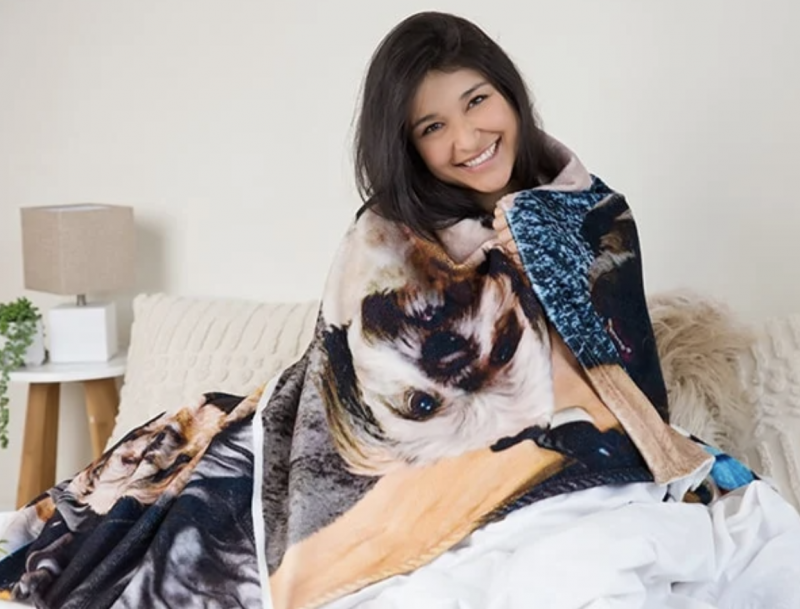 Create your own custom mink touch blanket from Printerpix. Just upload your photos or choose stock images, choose the layout, add text and clip art. The easy to use design tool makes creating a custom photo blanket super easy. Soft and cozy mink touch blankets are available in a range of sizes and are perfect for gifting. These blankets are premium quality, using anti-pill fleece and bright, high-definition edge-to-edge printing. Blankets are even machine washable on low heat.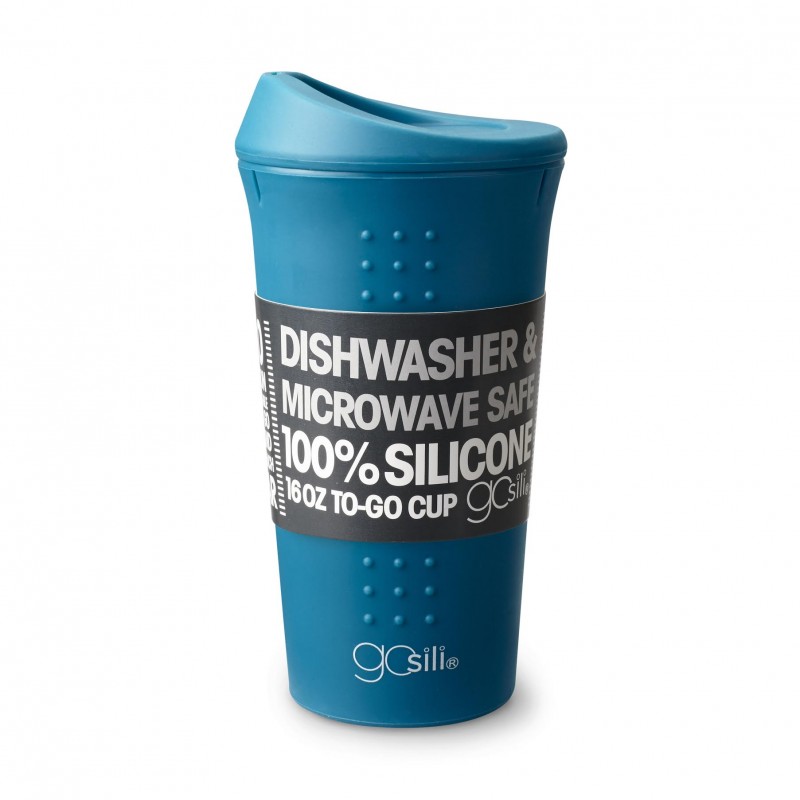 Meet the only silicone coffee cup on the market without a plastic lid! The GoSili Travel Mugs are 100% plastic-free with an embedded stainless steel ring that makes them strong enough to grip without collapsing. It's microwaveable and dishwasher safe, it's stylish, and it's BPA, BPS, phthalate, PVC, and lead free. At 16 oz, it's perfect for your morning coffee or afternoon tea and fits in all cup holders. It would make the perfect gift for your eco-friendly family and friends, and for those who prefer not to use plastic!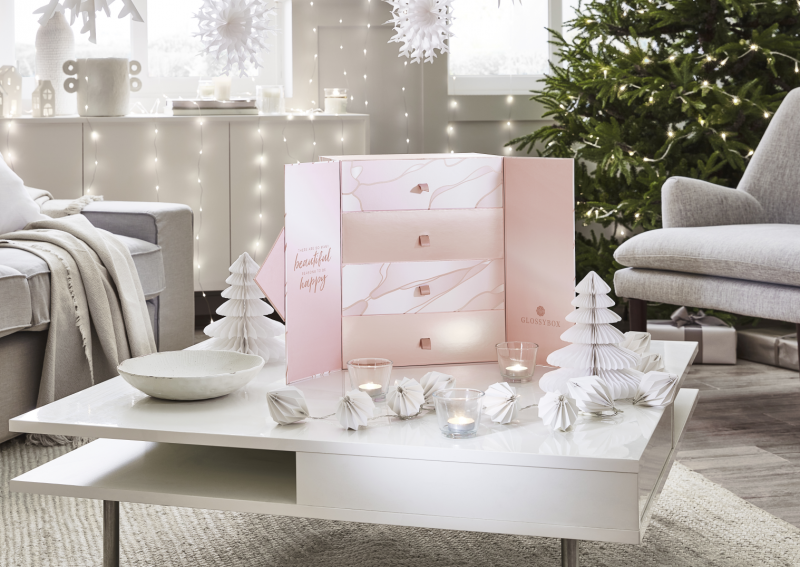 GlossyBox Advent Calendar is a fun gift to give to women early in the holiday season. The Advent Calendar is a beautiful rose gold box that has 26 beauty products tucked away inside. Every day she will get to open the box to unwrap a new gift. The Advent Calendar features incredible brands like Wander Beauty, Nails Inc, and Iconic London. GlossyBox Advent Calendars are only available for a limited time so, run and get yours today! Use discount code LAURIE16 to get your first box for $16 and $10 off the Advent Calendar when you subscribe. To learn more about GlossyBox, read Laurie's full review.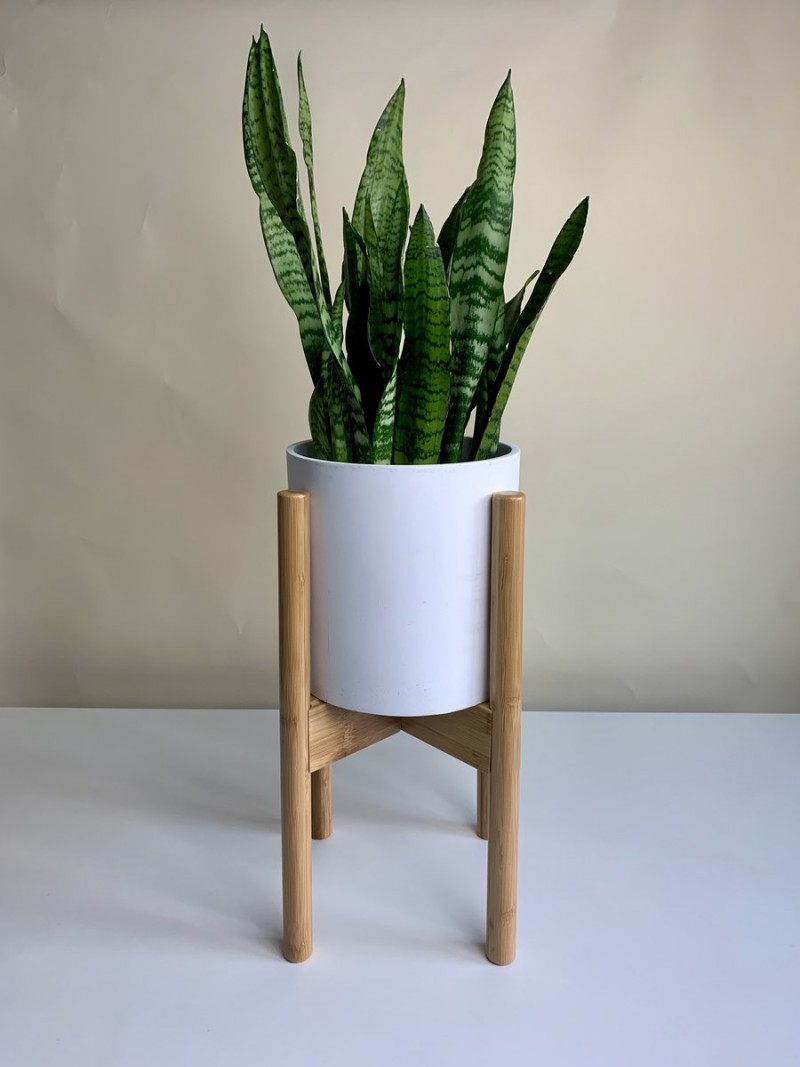 Plants grow over time and now you can give the gift that will help grow with them! Check out this sleek and beautifully designed Mid Level Adjustable Plant Stand by Declutterd. It's the perfect way of combining function, versatility, and flexibility. No longer will her plants be stuck without a gorgeous stand that will be the perfect size at all times. Elevated 9″ from the ground and using premium bamboo as the base of a weather-resistant support system, these plant stands will hold up your pot a long while before giving up.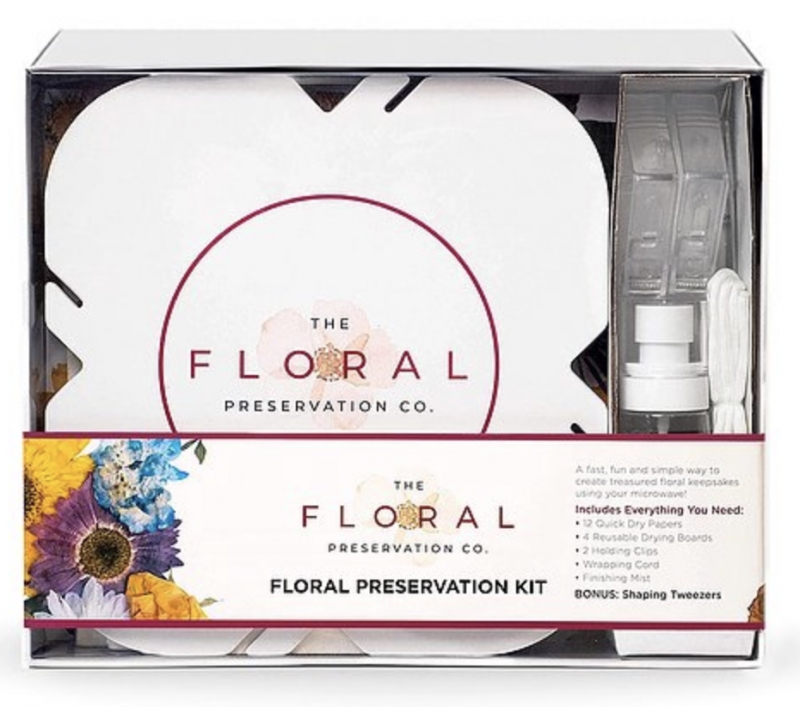 The Floral Preservation Co. Floral Preservation Kit will help her preserve her special flowers so they will last a lifetime. Fast, fun and simple. From her prom, dance recital, wedding, birthday, flowers received when a baby is born, and any other remarkable celebration. Just strap the flower in between quick dry sheets and boards and tightly wrap together with the cord then microwave for 30 seconds and press flower into desired shape. Finally, seal with finishing mist. A useful gift so she has the kit on hand ready to preserve the best moments, in just moments!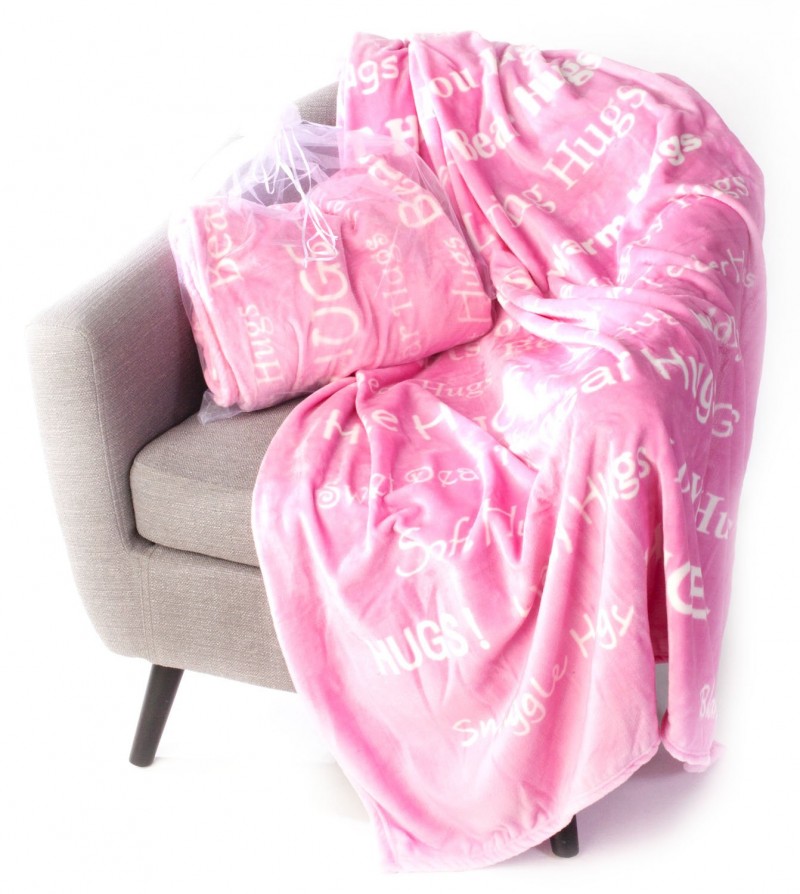 BlankieGram's goal is to "cover the world in hugs", and what better way to do that than with a cuddly Hugs Blanket!? This is the perfect caring gift covered in sayings like "bear hugs", "love you hugs", "cherished hugs" and more. Made on custom fabric in a generous 50″x60″ throw size, your gift recipient will literally be wrapped in a hug even if you can't celebrate with them in person. Available in five colors!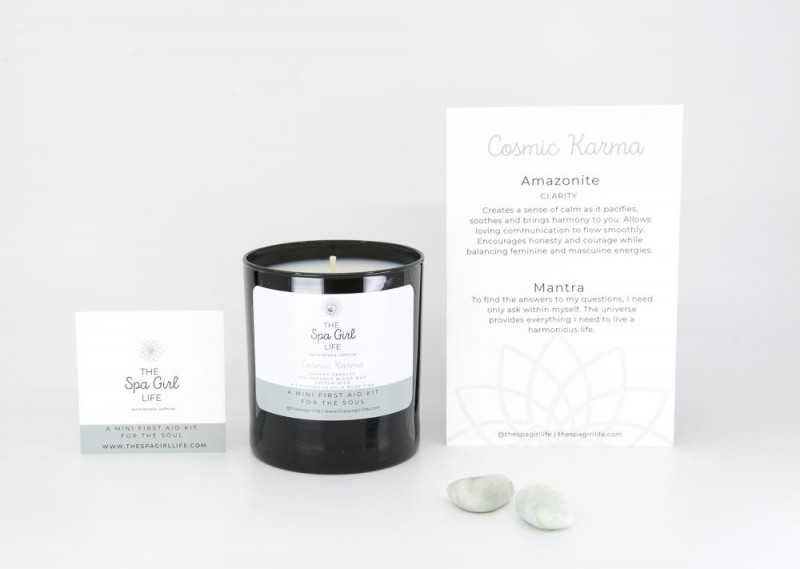 Each set from The Spa Girl Life comes with a candle, mantra, two crystals, and a guided meditation and postcard with a space for journaling after meditation. The idea is that you hold one in each hand to balance your body evenly. The Spa Girl Life offers a variety of candles in these "mini first aid kits for the soul" for different areas of life including clarity, peace, compassion, inspiration, and more!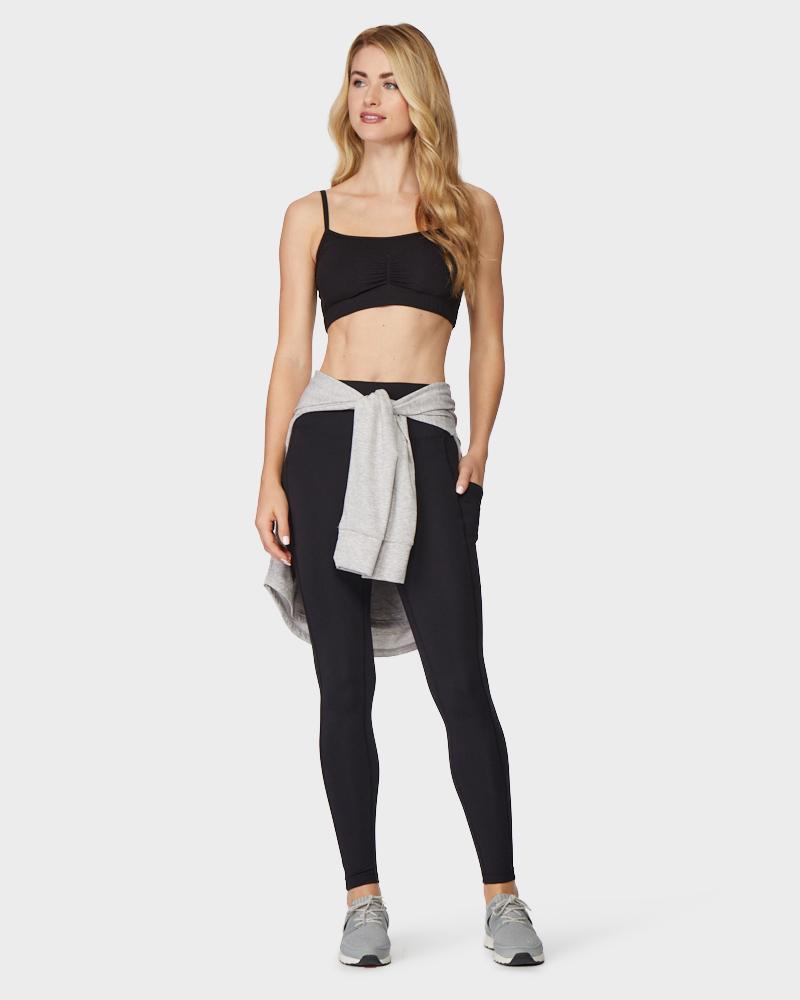 32 Degrees is the place to go if you are looking for fashionable and functional athletic wear. The Women's High-Waist Active Leggings are perfect for the gym, running errands, and/or a day of housework. They are full-length (long) leggings, have a wide waistband, and deep hip pockets. The High-Waist Active Leggings are made with a breathable and moisture-wicking material. They are available in sizes XS-XXL. To learn more about 32 Degrees, read Laurie's full review.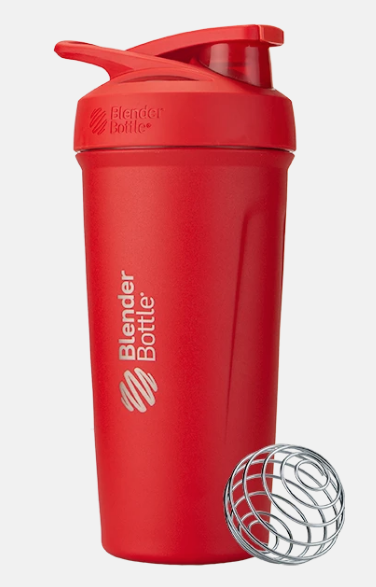 Consuming your morning shake has never been easier! This all-in-one Blender Bottle Strada features an insulated stainless steel construction to keep your drink cold. Backed by their leak-proof guarantee, the Strada is easy to open, easy to close, and delivers a perfectly smooth concoction with a few shakes. Clip it, loop it, hang it; whatever you'd like! The design makes it easy to grab and take along as you head out the door each morning.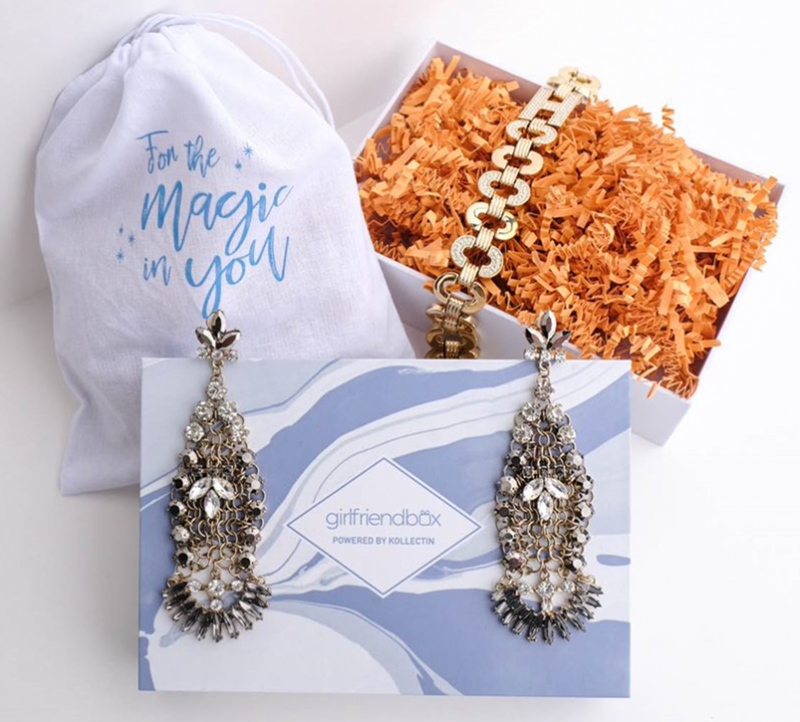 Girlfriend Box is a jewelry gifting subscription service that helps you find the right way to celebrate any special occasion. Each box comes with a beautiful selection of designer style jewelry that can be personalized and scheduled ahead of any date. This makes gift-giving effortless! Users can choose from the special occasions pack, a monthly subscription, or a one-time gift option.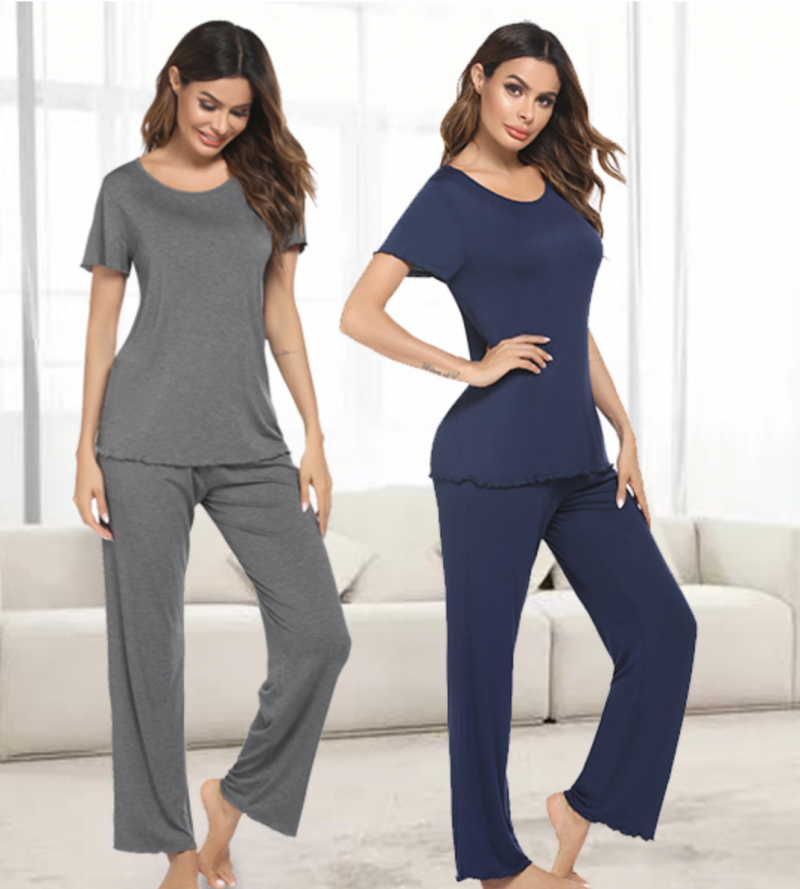 Comfortable new pajamas from Ekouaer are sure to be a hit! Made of 95% rayon, these pajamas are super soft and cozy. A short sleeved top is paired with full length pants to keep her just the right temperature. Featuring ruffled sleeves and pants, the design makes them perfect for sleepwear or loungewear. Pants are high waisted with an elastic waistband. Available in black, navy or grey.
Buy It: Ekouaer on Amazon.com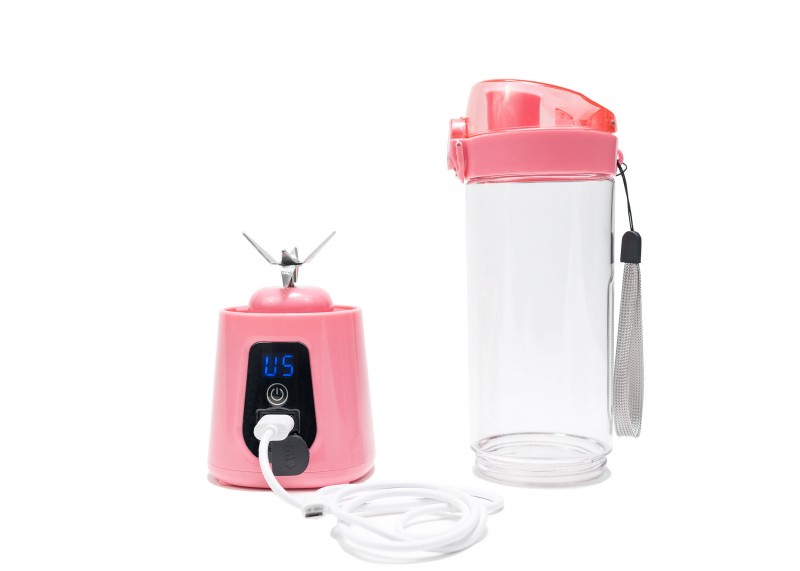 The WindBlend is a great gift idea for all of the health-enthusiasts on your shipping list. It is a portable blender that comes with a USB charging cable. The WindBlend's powerful six stainless steel blades revolve 25,000 times per minute. It can blend a smoothie or keto-coffee in seconds while also powering-up your devices. The WindBlend is made with food-grade non-toxic ABS material. It is available in five fun colors.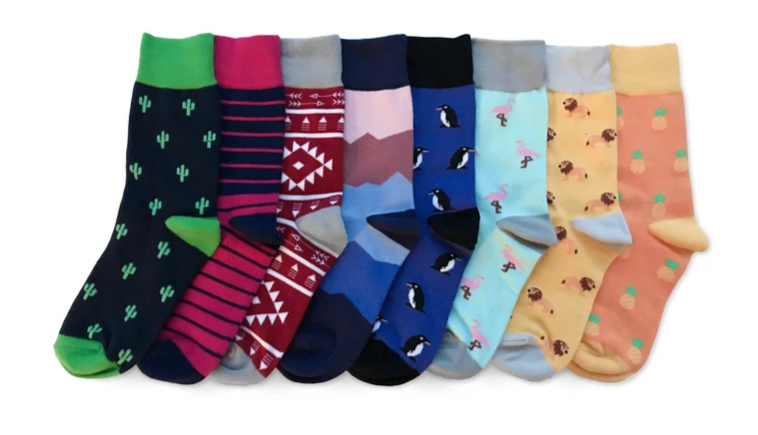 Get ready to make a difference in the world while also getting some super fun socks from Society Socks, the world's #1 Sock Subscription! Did you know that socks are the most needed, but least donated item at homeless shelters? So with every pair sold, Society Socks donate a pair to those in need! This means you can give back while also grabbing some awesome gifts for your loved ones! Plus, these socks are simply amazing!
-Made From An Ultra Soft Combed Cotton
-Unique And Fun Patterns
-Feature A Non-Slip Cuff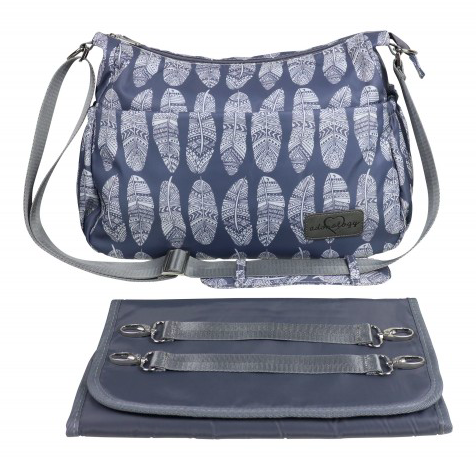 Adorology's Gray Feather Diaper Bag is a useful gift for an expectant mom or mom with a little one. This bag is super cute and is also super affordable! It has 11 pockets, some of which are insulated to ensure baby's food maintains the desired temperature. The strap is easily adjustable and it is made of durable materials that are also easy to clean. It features a matching changing pad and includes stroller straps as well. If the grey feather design isn't your style, it is available in black too!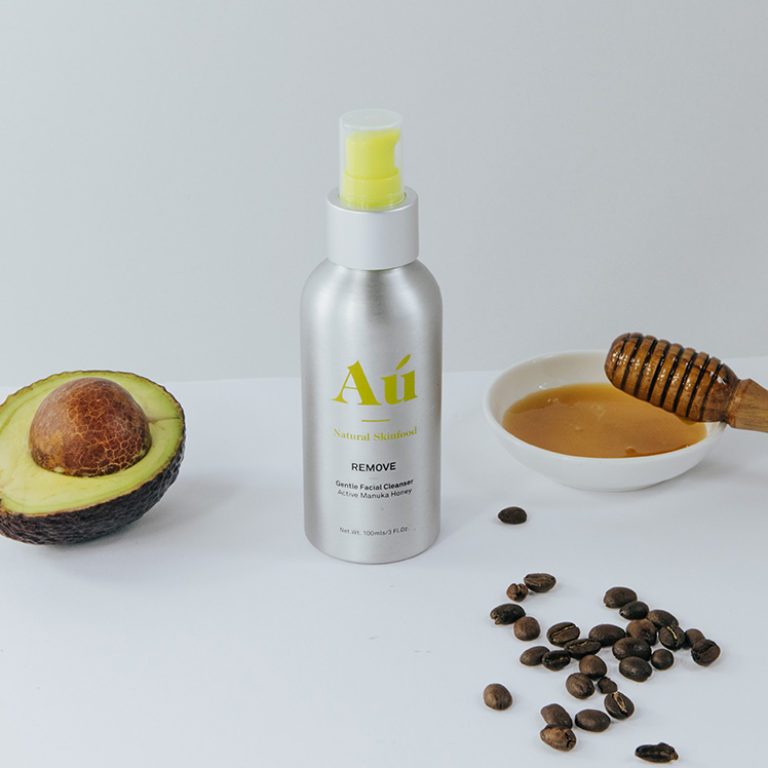 Au Natural Skinfood is a totally sustainable skincare line. Au Natural Skinfood products were designed to protect your skin from environmental toxins and the damage they may cause. Their products help to heal and restore your skin from the inside out. Au Natural Skinfood's Remove Gentle Facial Cleanser uses Active 16+ Manuka honey and concentrated plant extracts to cleanse and hydrate the skin. It is free of harsh synthetic cleansing agents, parabens, and fillers. Remove Gentle Facial Cleanser is suitable for all skin types.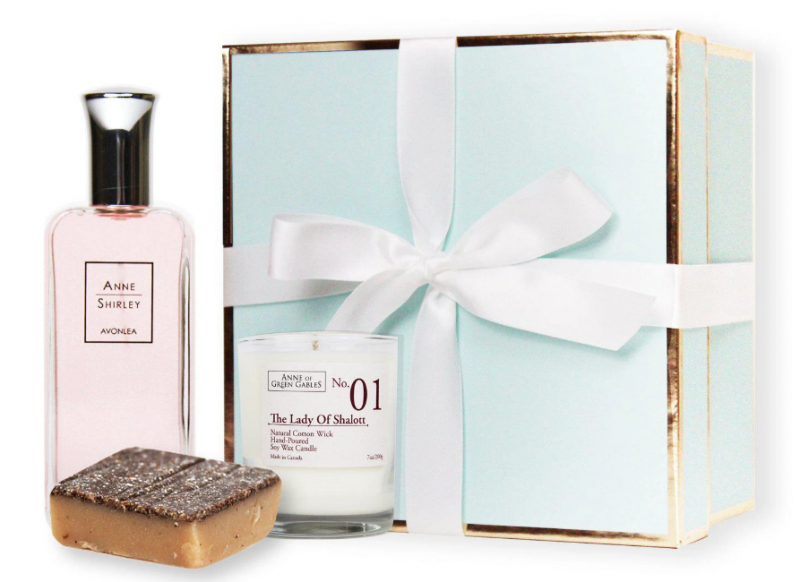 We just added on to our home and I finally have my own private mater suite bathroom. (Of course, I do share a little!) But this sweet apothecary set is the perfect way to help you channel your Anne Shirley!
"People laugh at me because I use big words. But if you have big ideas, you have to use big words to express them, haven't you?"

― L. M. Montgomery, Anne of Green Gables
Featuring a sweet scent, candle, and soaps, you'll be pulled into memories from days gone by.

If your favorite lady is feeling stressed this holiday season, there's an oil for that. Yesterday Wellness' fast-acting CBD oils deliver all the calming benefits of the full hemp plant, supercharged with MCT oil, to help her feel more serene and centered. Yesterday Wellness' CBD oils feature natural ingredients, organic (non-GMO) USA hemp and absolutely zero THC. They are also independently tested for safety and purity. Available in natural, lemon and peppermint flavors and 500mg, 1000mg or 1500mg strengths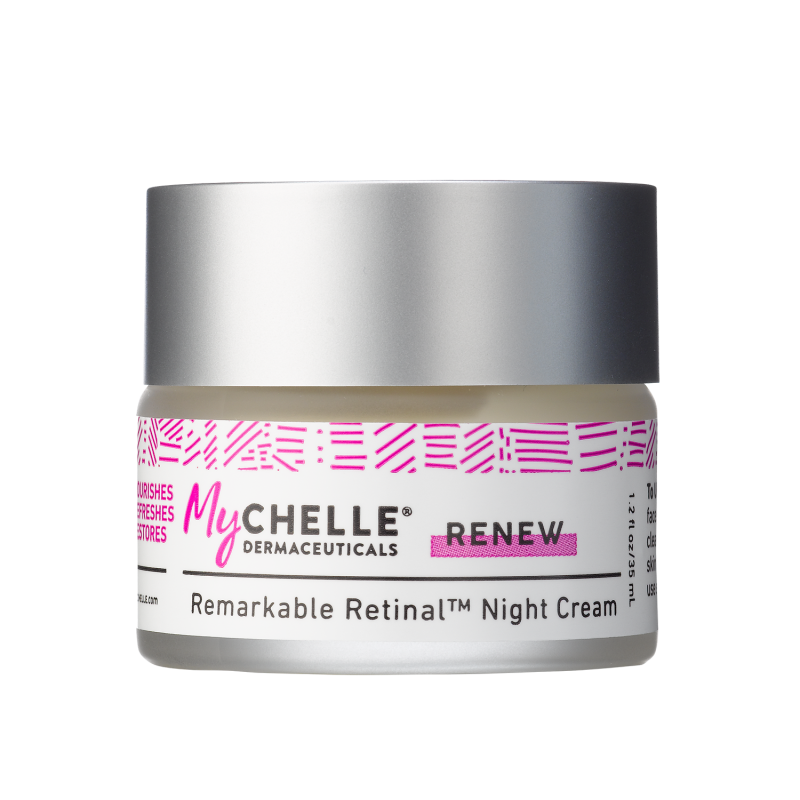 MyCHELLE skincare company is based on honesty, transparency, and authenticity. They are committed to making products that are inspired by nature. MyCHELLE skincare products are science-driven and help to get real results for all skin types. The Remarkable Retinal™ Night Cream has a powerful formula designed to improve radiance and firmness while you sleep. Retinal (Vitamin A), ChroNOline™ Peptide, and Monk's Pepper help reduce the appearance of fine lines and wrinkles while deeply hydrating your skin. They are non-irritating. Dermatologist and Allergy tested.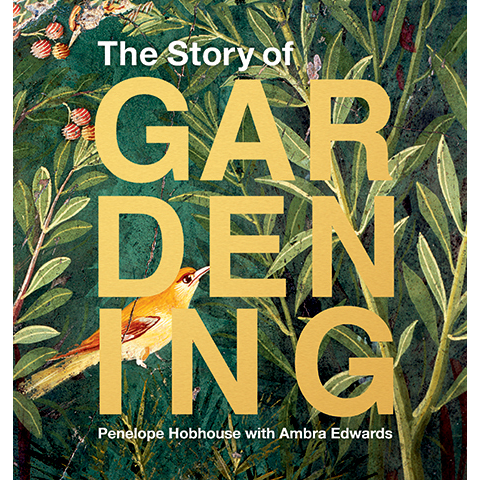 For the flower lovers in your life, The Story of Gardening draws fascinating connections among gardens across time and place. Penelope Hobhouse, the legendary authority on garden history, composes a beautifully crafted, lavishly illustrated history of gardening over millennia. She addresses styles and techniques from all over the world, revealing the origins of the world's most magnificent gardens. Award-winning journalist and garden historian Ambra Edwards worked alongside Hobhouse to bring this comprehensive classic up-to-date with today's most recent garden developments and trends.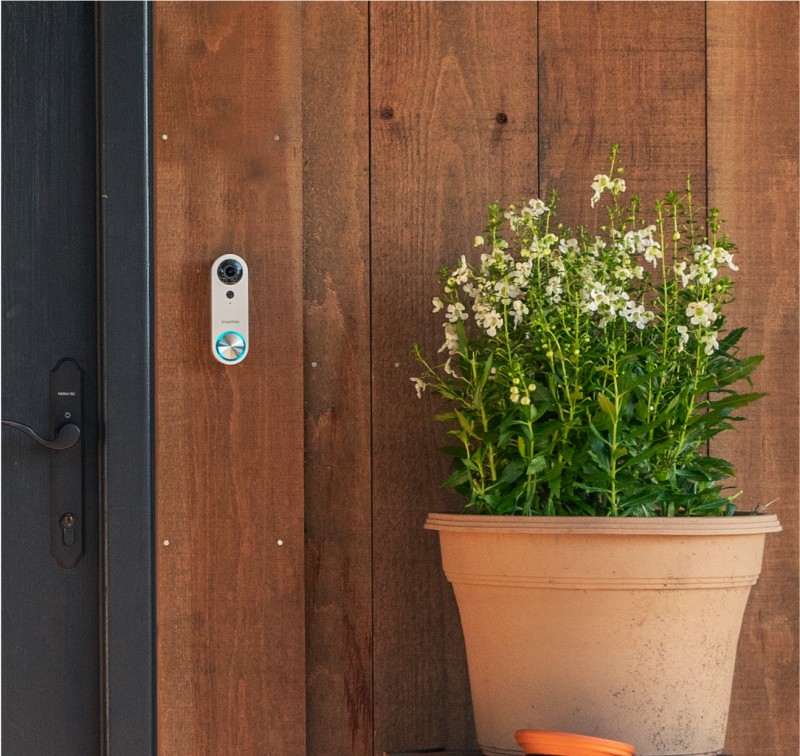 This is a gift that's sure to impress this holiday season! SimpliSafe's Video Doorbell Pro alerts you when someone's at the door – even if they don't ring the bell. With a super wide field of view, you can see everything happening out front in the bright light of day or dark of night, in perfectly crisp 1080p HD. Plus, get alerts directly to your phone and use the two-way audio to chat with your visitors!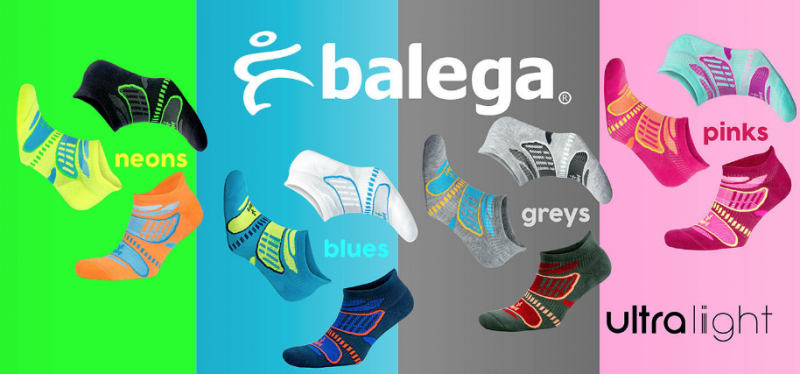 Give the gift of comfort this year with Balega Socks. The Balega story is simple: 'They provide foot solutions to help runners perform at their personal peak in comfort.' But don't worry, you don't even have to be a runner to love these socks! They are the designed with seamless comfort, contoured fit, deep heel pocket, ventilation panels, and expert craftsmanship so every human can enjoy! Plus, you can feel good knowing each purchase you make means you help Balega give back to those in need.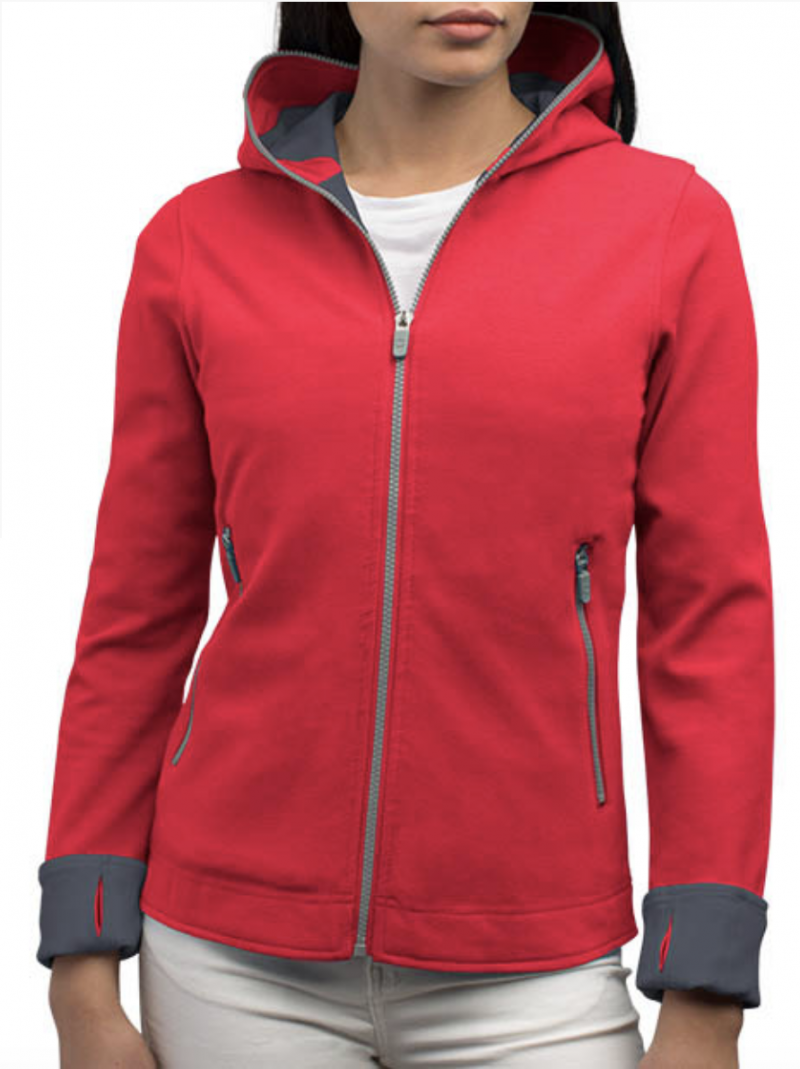 The Chloe Glow is a super-cute hoodie from SCOTTeVEST. It boasts an astonishing 18 pockets, so there is always somewhere to stash the phone, money, keys, glasses, and more! It is the perfect topper for traveling, wearing to the gym, hiking trails and beyond. Shown above in Ember, other color choices are Midnight, Ocean and Frost. Available in sizes XS to M4. Machine washable and made of 36.3% Nylon, 58.3% Cotton and 5.4% Spandex.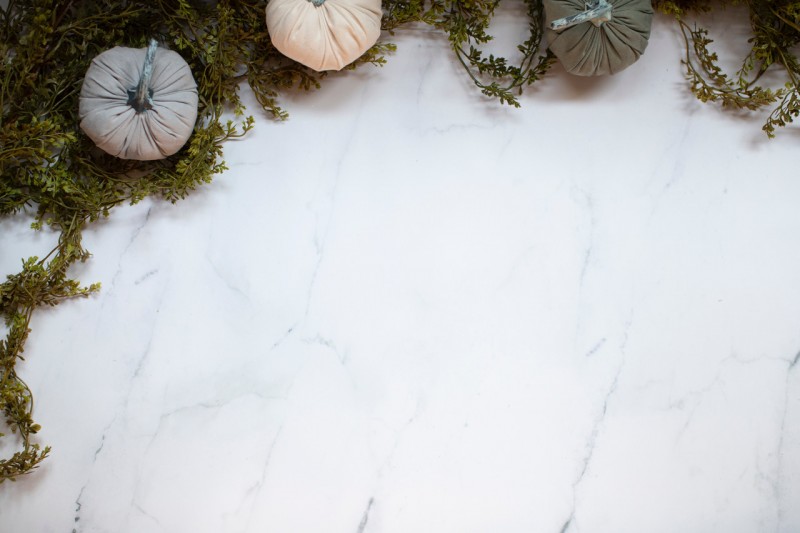 Stile & Co. offers photographers portable, durable, and realistic flatlay photography backgrounds. Their backgrounds are made with extremely durable vinyl. Stile & Co.'s Calacatta Marble background (as shown in the photo) has a white base with rich gray veining thought-out. It is available in two sizes- Small (24"x30") and Large (36"x42″). Stile & Co. backgrounds are waterproof and can be cleaned with non-abrasive cleaning products like Windex. To learn more about Stile & Co. read Laurie's full review.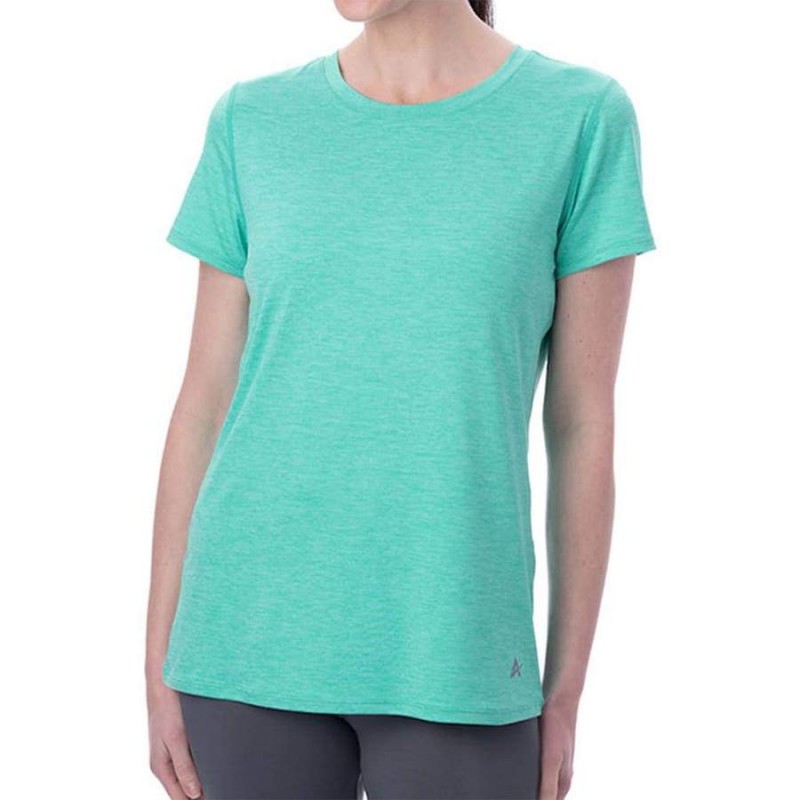 Every woman will love and appreciate this Arctic Cool's Instant Cooling Women's Crew Neck Shirt. It is a favorite for athletes, weekend warriors, and anyone who prefers to keep cool and comfortable. Designed with the state-of-the-art HydroFreeze X Technology, you'll enjoy this cooling management system that reduces the fabric temperature to cool you down when you need it the most! It also includes ActiveWick moisture wicking technology which works to pull sweat away from you, keeping you dry and cool.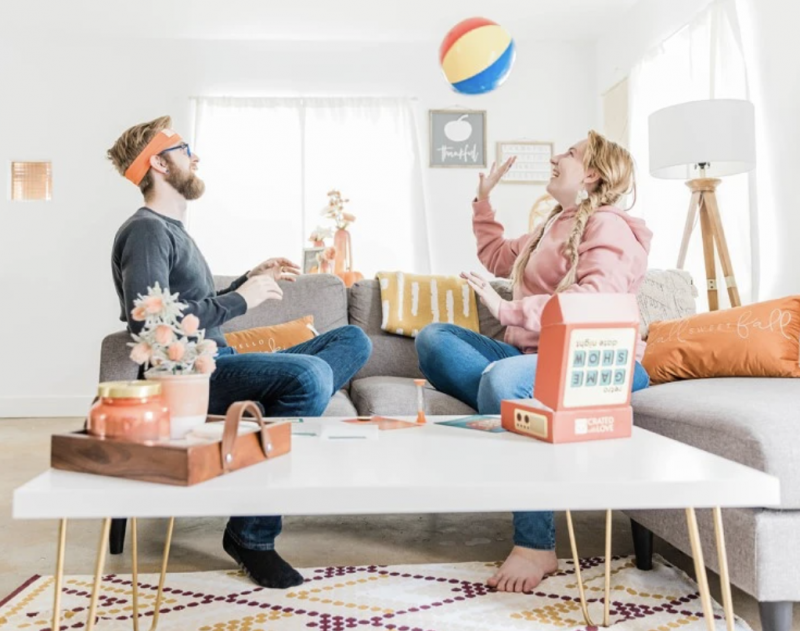 Give your significant other the gift of time this holiday season with a special date night from Crated With Love. These super fun date night subscription boxes can be purchased as a one time gift or as a monthly subscription. Every box includes four or five date night challenges or activities along with all the items needed. Each box comes with a theme, such as The Lost Island, You + Me in Yosemite, The Awkward Years, Retro Game Show, Zombie Apocalypse and more. Crated With Love's goal is to help inspire laughter so couples can reconnect and create quality time together.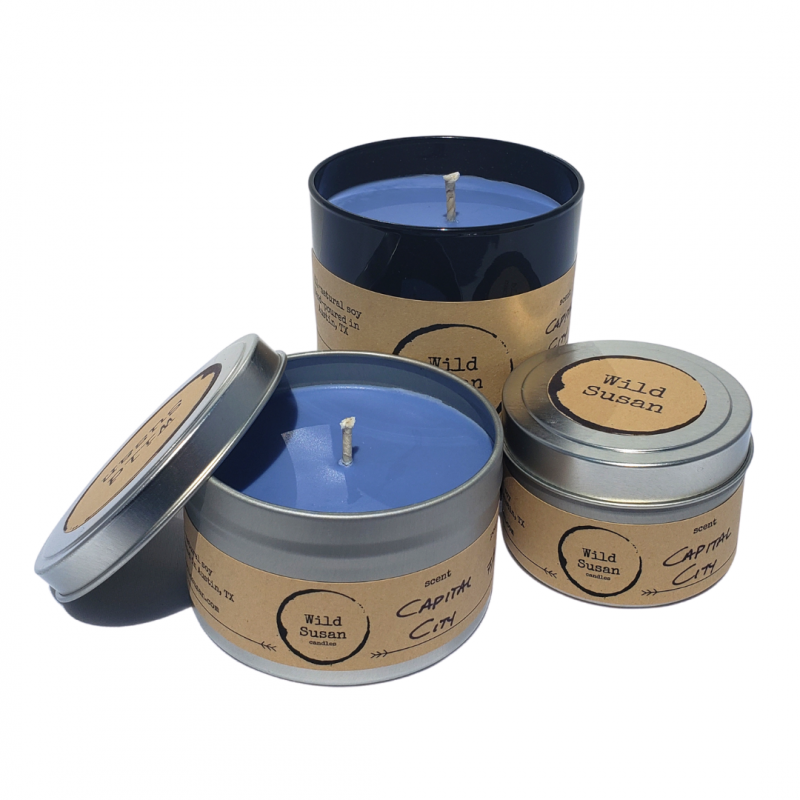 Wild Susan specializes in home fragrance products. Their product line includes candles in three sizes-small tin, large tin, and tumbler, along with scented wax melts. Wild Susan crafts their home fragrance products with natural soy and natural cotton wicks. Each product has been hand-poured and made in a small batch to ensure quality and freshness every time. Do you enjoy a light floral scent with a woodsy undertone? The Capital City fragrance blend has notes of White Birch and Cactus Blossom. To learn more about Wild Susan, read Laurie's full review.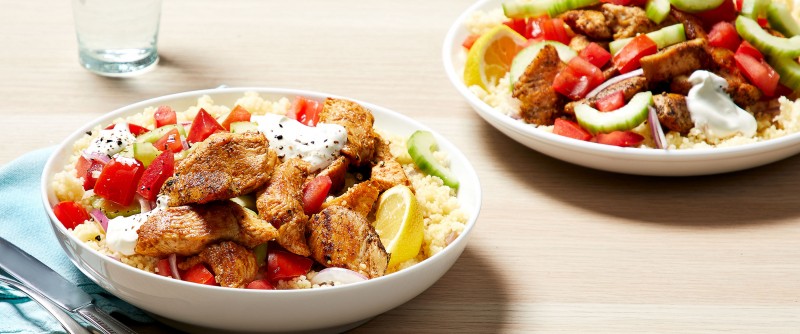 For a gift that will be extremely satisfying and delicious give a meal subscription kit from EveryPlate! They are the most affordable meal kit option, coming in at just $4.99 per serving. Each recipe includes high quality, fresh ingredients with everything you need delivered right to your front door. Each week, choose from 12 different meal options to find the ones best suited for your preferences. Or, go out on a limb and try something completely new! The beauty of this box is it can turn anyone into an amazing chef with the included, easy-to-follow recipe cards.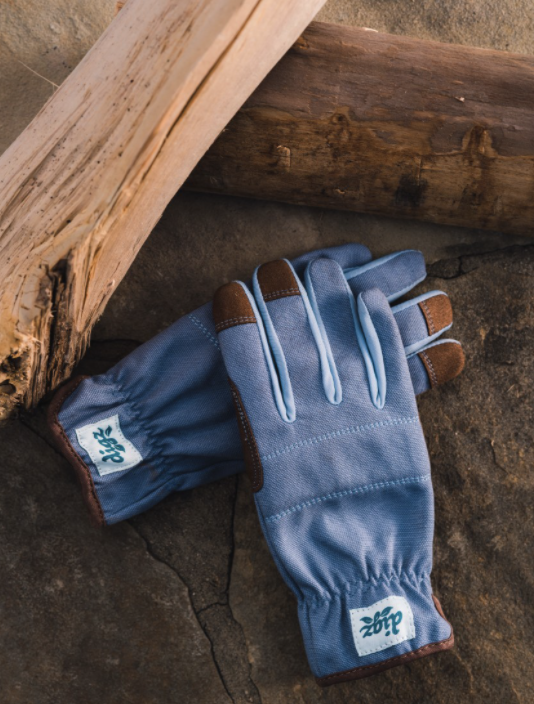 Gardening can be tough on hands. Thankfully, Digz Gardening Gloves are there for the lady on your list who loves plants. Digz is an incredible line of gardening gear that make sure her fingers stay safe while she works in the dirt (or makes her next crafting masterpiece). These durable gloves are available in a variety of colors and hand-drawn patterns. They also have touchscreen-compatible fingertips in case she needs to snap a photo in the flower beds.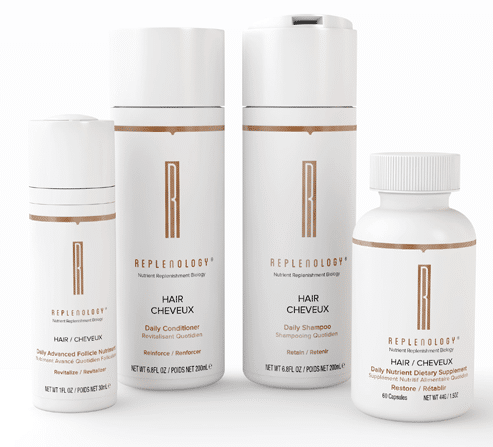 Replenology Hair Growth System addresses all 21 possible causes of hair loss. The system includes shampoo, conditioner, nutriment, and a daily supplement. When combined, the four items in the Replenology Hair Growth System have been scientifically proven to be 3-4 times more effective than other products on the market. Replenology Hair Growth System is all-natural, vegan and gluten-free, drug-free, and non-GMO. The system has been verified by EWG (Environmental Working Group). To learn more about Replenology, read Laurie's full review.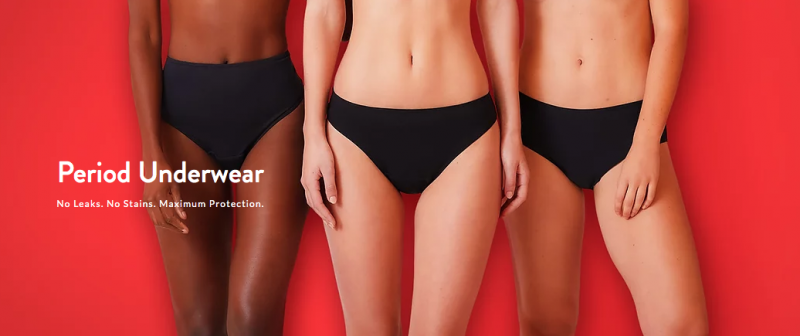 Gifting some necessities such as undergarments is always a great idea when it comes to the adults in our lives. Because let's be real; we actually get excited about these types of gifts once we grow up! Built for all day protections, these period underwear can be worn with or without a pad for complete leak-proof protection, angled perfectly to collect your flow immediately. They are available in a variety of colors and styles so pick out the one that best fits your personality!

Help your favorite woman nourish her body with The Oil of Gladness from God's Greenery. A blend of botanicals, helpful and Biblical herbs, along with 10mg of organic and full-spectrum hemp, that is designed to help support a healthy mind and body. More than a simple CBD tincture, The Oil of Gladness is made with basil oil. flax oil, and coconut MCT. It is a health tonic for her body and brain. The unique blend also includes black cumin seed, rosemary, pepper and clove for antioxidant benefits.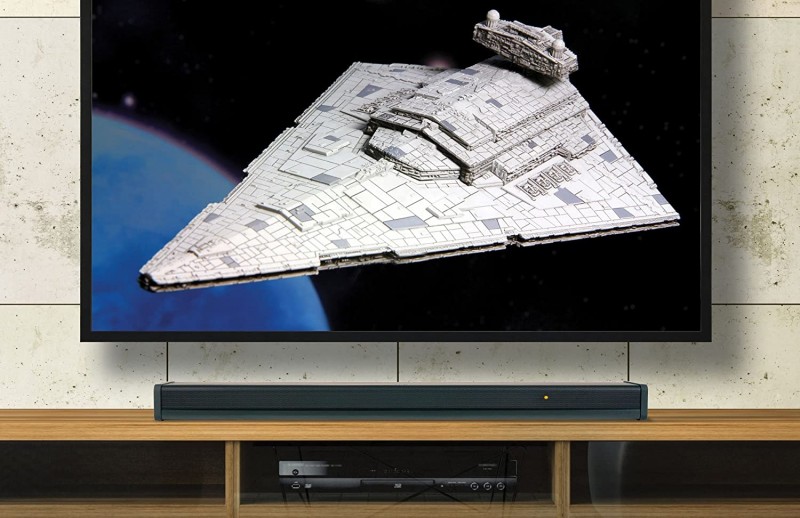 ZVOX specializes in high-quality, high-performance sound systems that are easy to use. ZVOX product line includes soundbars, headphones, and hearing aids. The SB380 soundbar provides users room-filling 3D sound. The SB380 has a built-in subwoofer and features AccuVoice hearing aid technology with six levels of voice boost. The SB380 can be wall-mounted or placed on top of furniture in an upright or laying flat position. To learn more about ZVOX, read Laurie's full review.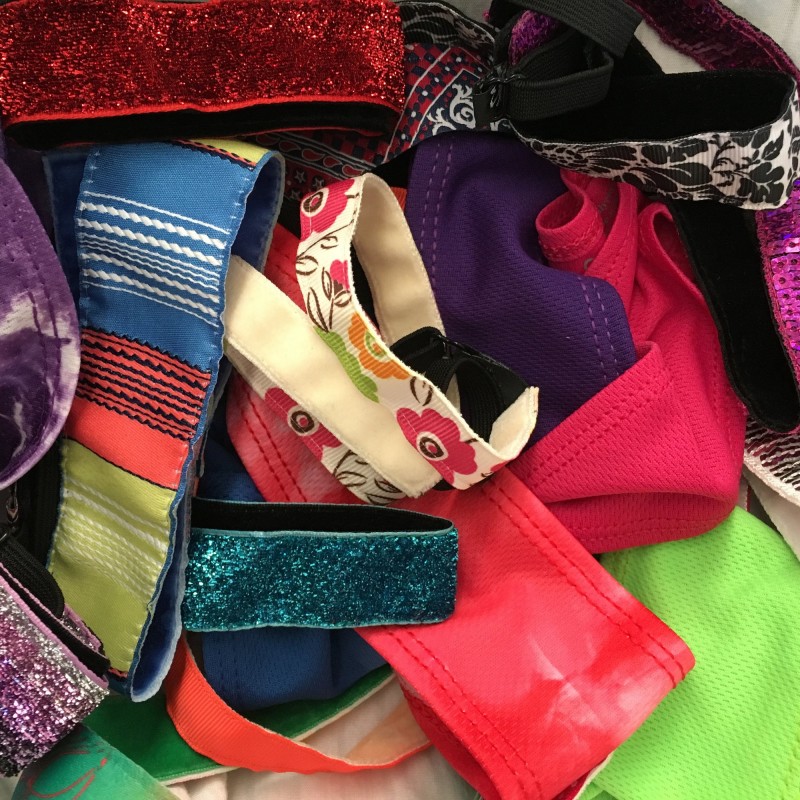 From cooling headbands for the fitness enthusiast to comfortable headbands with buttons for essential workers, Bani Bands is a female-veteran owned business with an awesome gift idea this year. Grab the Mystery Pack to stock up on headbands for a super bargain price! These headbands are super high quality, cute, fun, and functional. They stay on and help keep hair back out of your face with ease. These adjustable headbands fit almost everyone and make a fashion statement along the way.
Lula's Garden sends beautiful, eco-conscious gardens to help you show you care. The beautiful combination of red and green plants in the Holiday Joy Garden make it perfect for a holiday gift! The fresh succulent garden will arrive in a beautifully crafted planter gift box – ready to display and enjoy. They hand-plant the Garden to order making sure your recipient gets the freshest plants possible. The Holiday Joy Garden includes two small potted fresh succulents – Haworthia and Red Grafted Cacti. The ivory planter box measures approximately 4" x 5.5" and includes a plastic dropper for watering.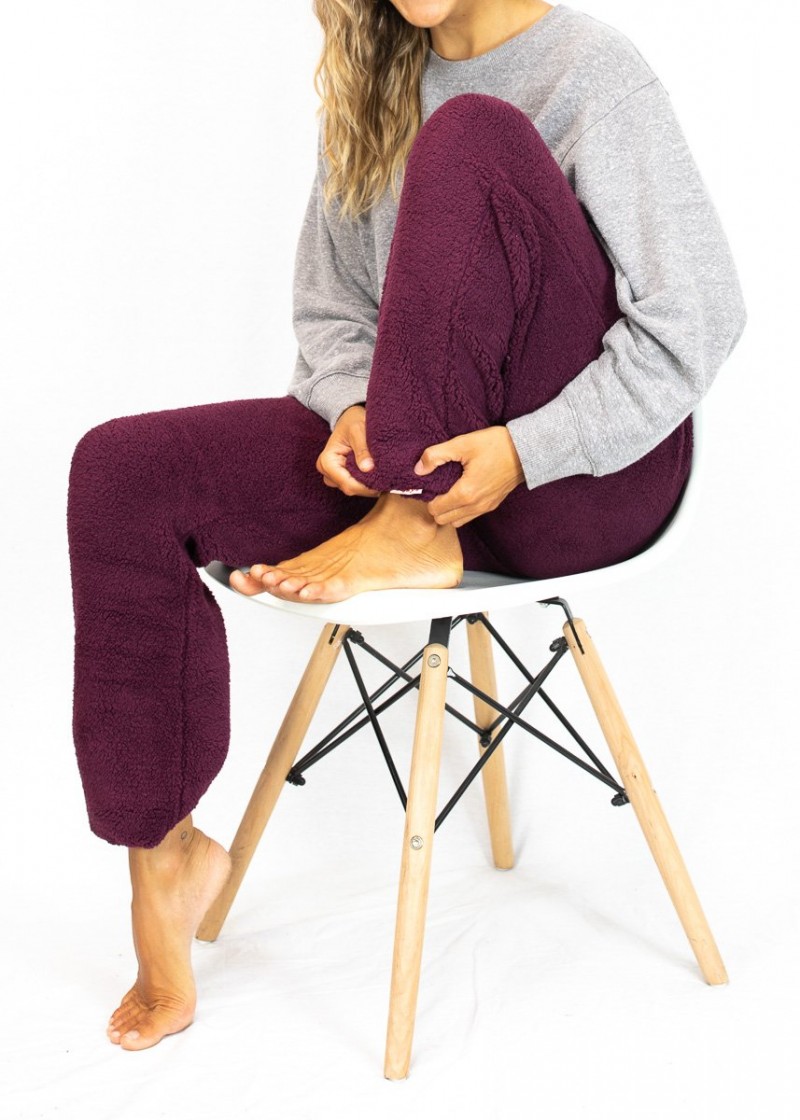 Feejays combines comfortable sweatpants and footed pajamas perfectly. They can be worn with the footies or without. Cloud Feejays are made with high loft Serpa fabric and have ultra-plush Serpa lined feet. They have a drawstring waistband and deep pockets. Feejays are available in men's and women's, sizes XS-4X, and come in a variety of colors and patterns. Right now, Emily Reviews readers can use discount code- EMILY20 for 15% off. To learn more about Feejays, read Laurie's full review.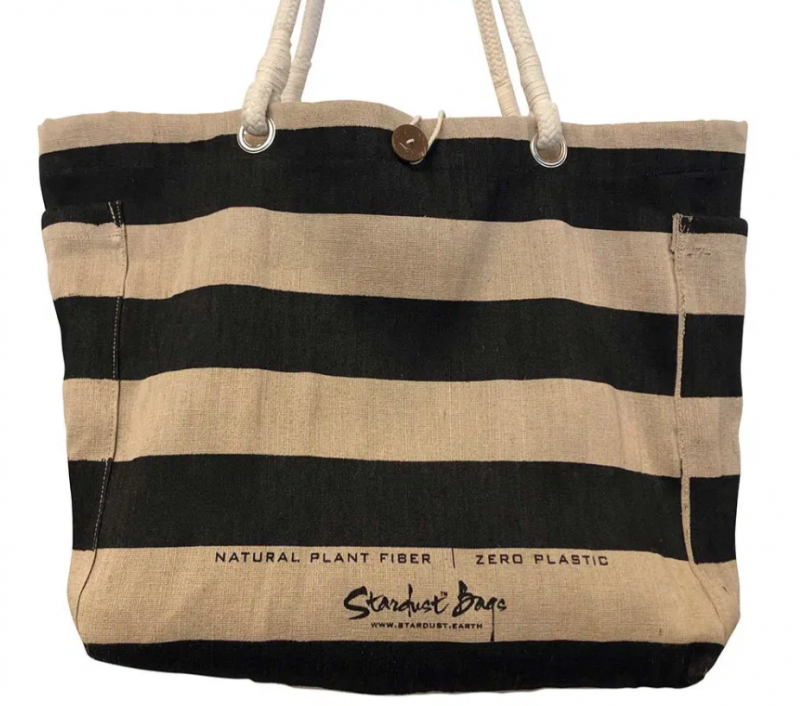 You can dream about summertime beach days as you go green with this gorgeous Stardust Bag! Sustainable living through jute grocery bags is a great way to start living a sustainable green life. Made from plant fiber, these bags are washable. They are the best resource you can use to take a stand against the proliferation of plastic on our planet. Stardust bags are made from Jute and deliver a beautiful and strong fabric that will not break, even when wet. These bags are the strongest, most durable bag on the market, but when they finally wear out, they will biodegrade and return to the soil as if they never existed.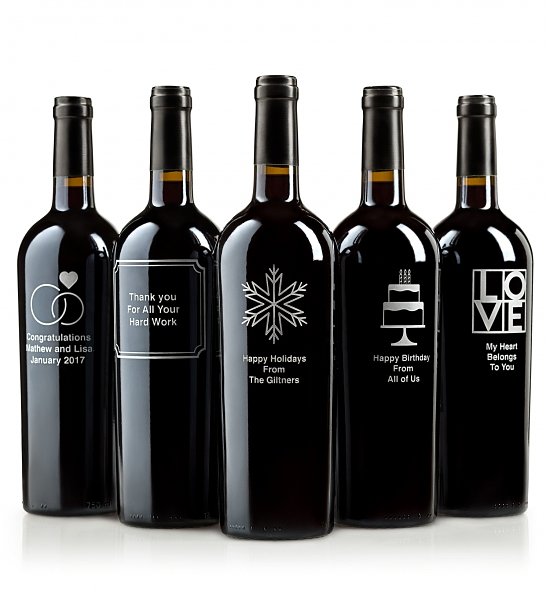 GiftTree is the place to go for all your gift basket needs. They have baskets with delectable sweets, sensational savory items, fresh fruits, wine gifts and so much more. Have a wine-lover on your shopping list? How about getting her a Personalized Wine Bottle. The Personalized Wine Bottle contains premium California red wine. Want to make the gift even more special? Customize the bottle with an elegantly sandblasted personal message. Right now, Emily Reviews readers can use Discount Code: GTEMILY20 to save $10 on orders of $49.95 or more. The discount is good from 11/03 through 12/31. To learn more about GiftTree, read Laurie's full review.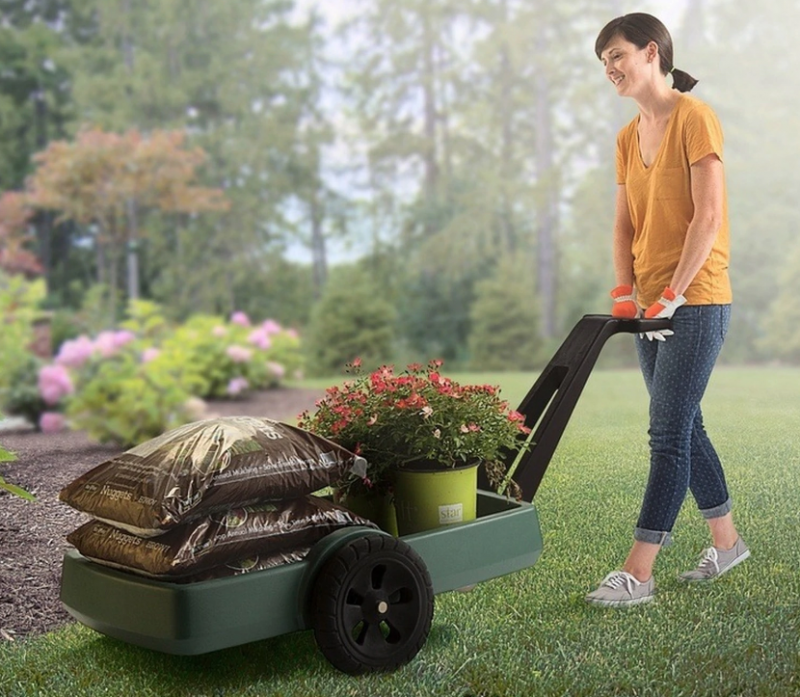 Give her the gift of help this Christmas with the Simplay3 Easy Haul Flat Bed Cart! It'll be almost like an extra hand! This sturdy cart is designed to easily haul loads up to 200 pounds! The tilt design works on balance and pulls smoothly on a variety of terrains. The quick release handle allows for a more compact storage as well as easier traveling. This is one gift that she is sure to appreciate!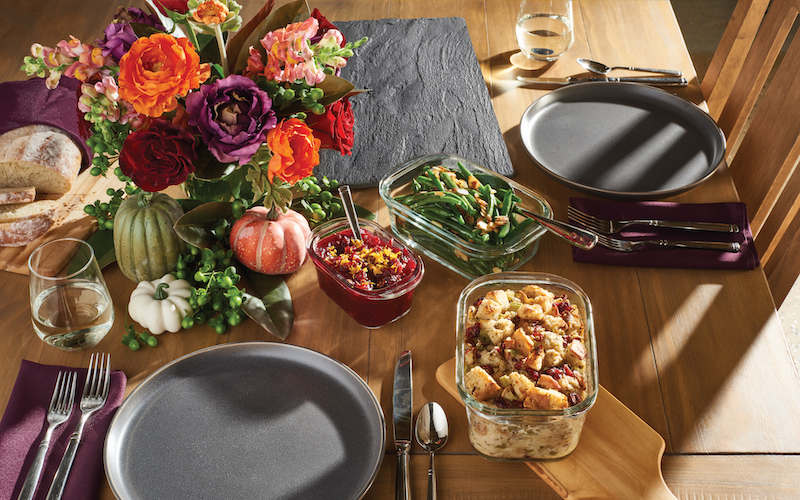 Rubbermaid is well known for its innovative and high-quality household products. The new collection of Brilliance Glass food storage containers are a great addition to the Rubbermaid product line. Brilliance Glass food storage containers are perfect for food storage and presentation. The containers have an oven-safe clear glass base that allows you to go from the refrigerator straight to the oven. The 360-degree crystal-clear lids made of StainShield help repel stains and odors. The lids have a 100% airtight, leak-proof seal, with secure latches. Brilliance Glass containers are available at Target.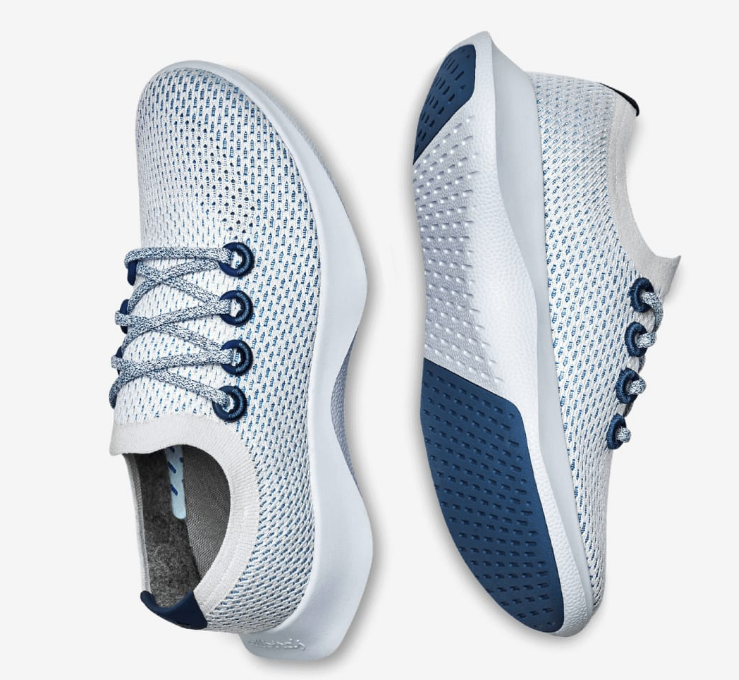 Gift the gift of comfortable, natural, and sustainable footwear with these Allbirds Women's Tree Dashers. Their most technical shoe yet, the Tree Dasher reimagines the traditional running shoe with natural materials engineered for serious performance. These shoes are extremely high quality and have been tested by pro and amateur athletes. You'll love their lightweight and seamless design along with the all the functionality that comes with a really great sneaker. They are truly a must have for every woman!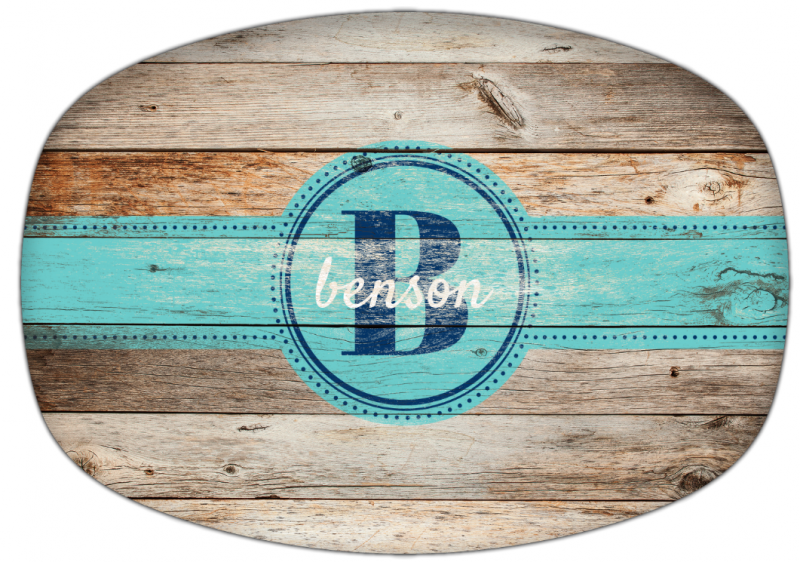 Are you looking for a personalized gift she will remember? Check out these Custom Platters from Just So Posh! You can easily personalize this Wood Grain Platter with your family name, initials, or any text that you desire. Choose the colors for all design elements with any color of your choosing; you can even enter in your own html color codes. There are no personalization fees on this item, and it ships for free! Plus, she will LOVE it!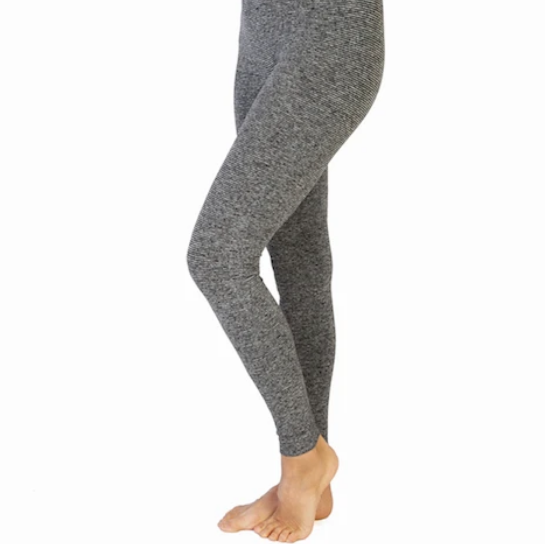 These leggings are the PERFECT piece for everyday wear for anyone who loves to be comfortable. These Skinnytees Striped Leggings are the new trend in athleisure that add some pizazz to your style. Available in 3 color options, these look great during your morning spin class and even better at brunch afterward. Whoever you gift them to this Christmas will find themselves reaching for them day after day!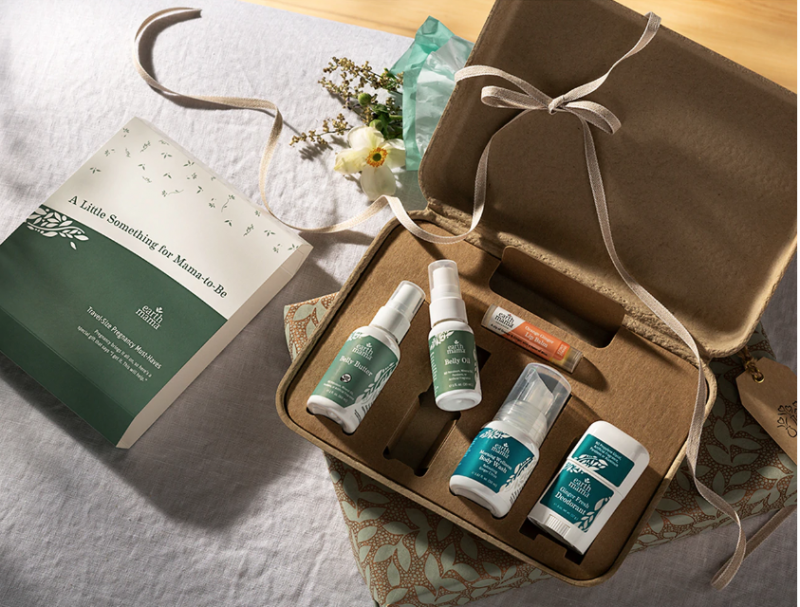 Earth Mama's "Little Somethings" are easy-to-wrap bundles of travel-sized organic and herbal care favorites for mamas and their babies, in 100% recyclable cardboard packaging. This A Little Something for Mama-to-Be set features favorites that any woman will love including:
-Ginger Fresh Deodorant
-Morning Wellness Castile Body Wash
-Belly Butter
-Belly Oil
-Orange Ginger Lip Balm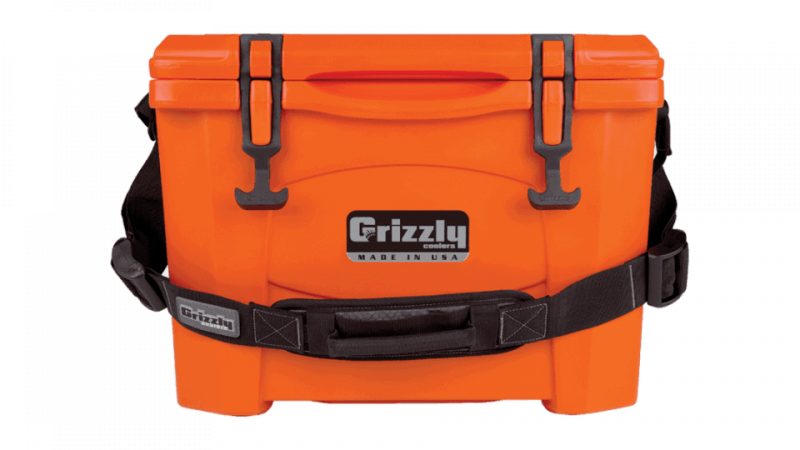 Grizzly Coolers has great gifts for anyone who enjoys spending time outdoors. They offer an assortment of coolers, blinds, and blind accessories to their customers. Grizzly coolers come in a variety of sizes, styles, and colors to fit your needs. The Grizzly 15 is perfect for quick trips. It is a hard-sided cooler that has a 15 QT capacity and a comfortable shoulder strap for carrying it. The Grizzly 15 will keep your food and beverages cold for hours. To learn more about Grizzly Coolers, read Laurie's full review.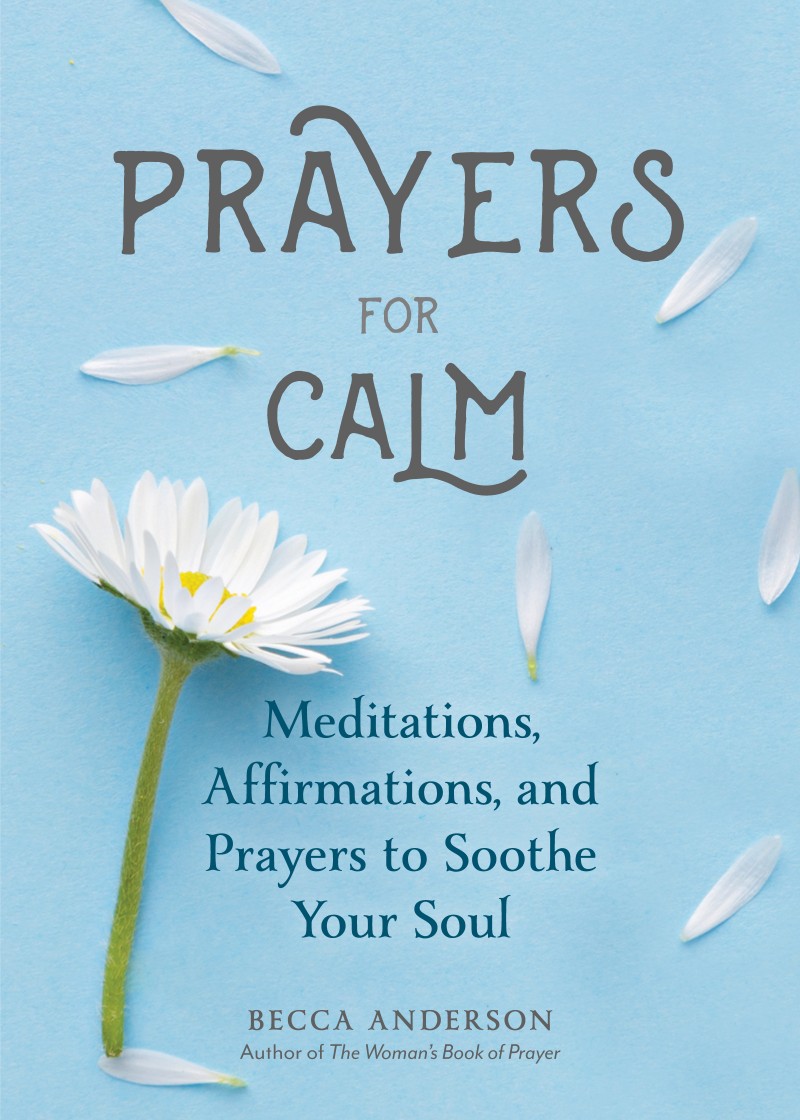 Prayers for Calm: Meditations Affirmations and Prayers to Soothe Your Soul by Becca Anderson offers calming prayers. Becca Anderson is also the bestselling author of the motivational books Prayers for Hard Times and The Woman's Book of Prayer. Becca learned the power of healing prayer firsthand from pastors in her family as well as from working with Dr. Larry Dossey, a physician who prayed for his patients to great effect, leading to his book Prayer is Good Medicine. Through a mix of Bible verses, prayers for tranquility and peaceful poems, Prayers for Calm offers solace and serenity for every day of the year.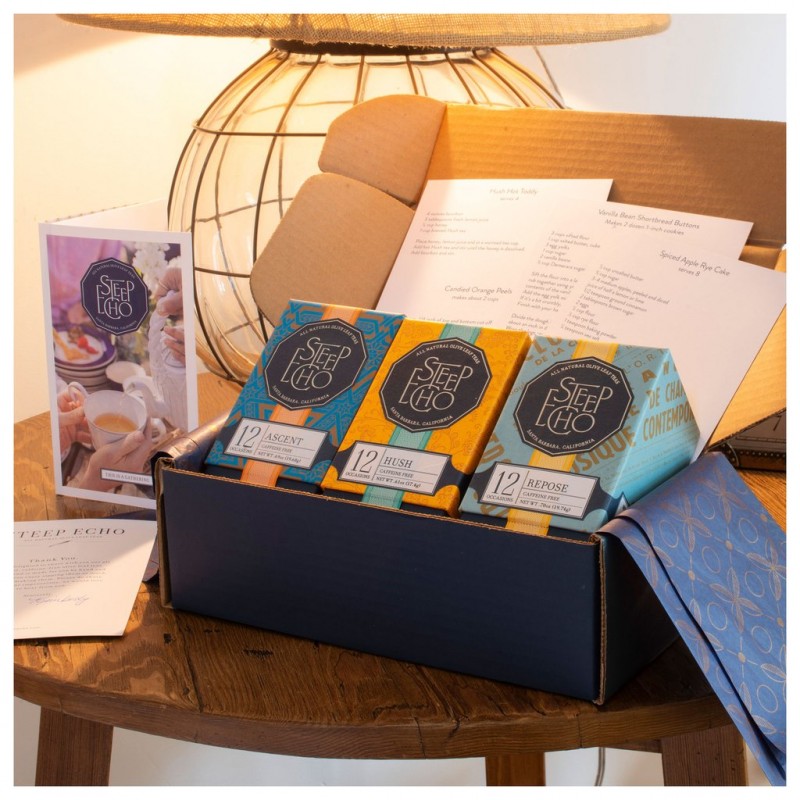 Steep Echo is known for its tea that contains immune-boosting and antioxidant properties. Their teas are crafted with hand-harvested organic olive leaves and other natural botanicals. Steep Echo recently released a Home for the Holidays tea collection. It includes three tea blends- Ascent, Hush, and Repose. The Home For The Holidays gift set also comes with three recipe cards. The recipes either call for the tea as an ingredient or go well served with the tea. In addition to Ascent, Hush, and Repose, Steep Echo also offers Tend and Bloom tea blends.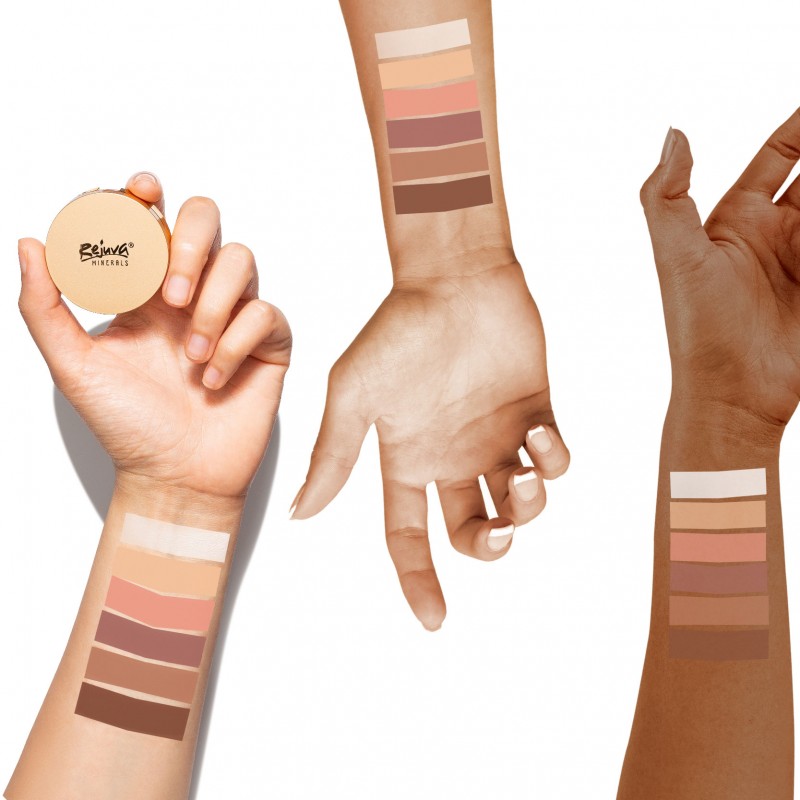 Rejuva Minerals cosmetics are made with all-natural and organic ingredients. The Mica and Talc Free Multi-Purpose Blush and Eye Powder is a blend of antioxidants that are derived from certified organic fruits, berries, and botanicals. It is EWG VERIFIED™ and rated "CLEAN" in the Think Dirty app! Rejuva Mineral's Multi-Purpose Powder may be used as eye shadow, brow powder, eyeliner, or for facial highlighting. It comes in six beautiful colors. To learn more about Rejuva Minerals, read Laurie's full review.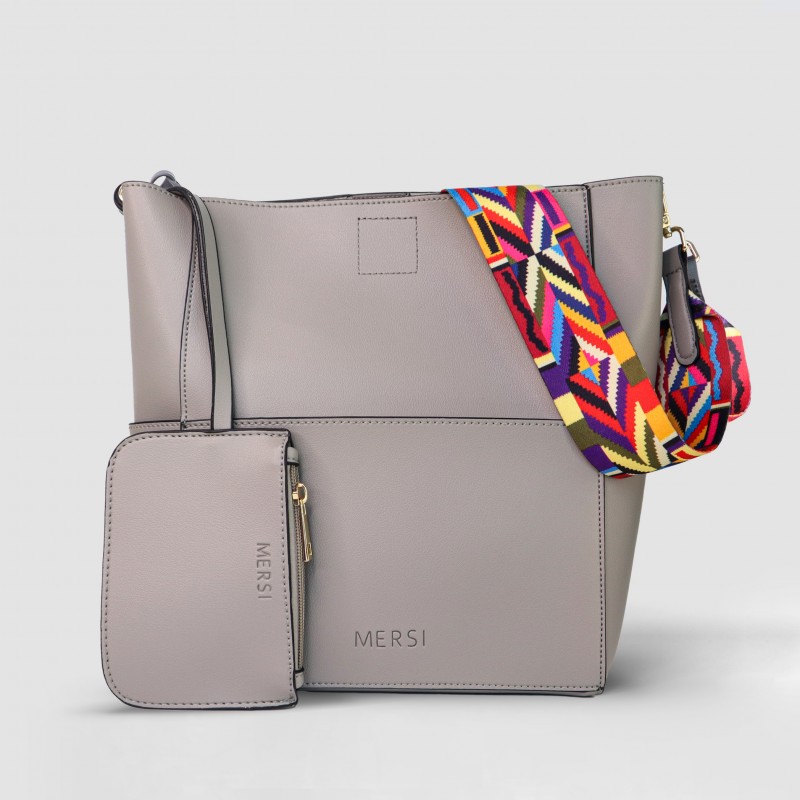 Want the feel and look of a leather handbag but not interested in what that means? Then check out The Vegan Warehouse's line of handbags from MERSI. The MERSI Demi Bucket Bag is available in grey and black durable vegan leather. It comes with two interchangeable straps…one brightly colored fabric strap (27 inches in length) and the other is an adjustable solid strap (27 to 45 inches) that matches the color and material of the bag. The Demi Bucket Bag comes with an additional zipper pouch for items you would like to keep separate and easily accessible. The magnetic closure of these bags makes the bag easy to open and close. To learn more about The Vegan Warehouse, read Laurie's full review.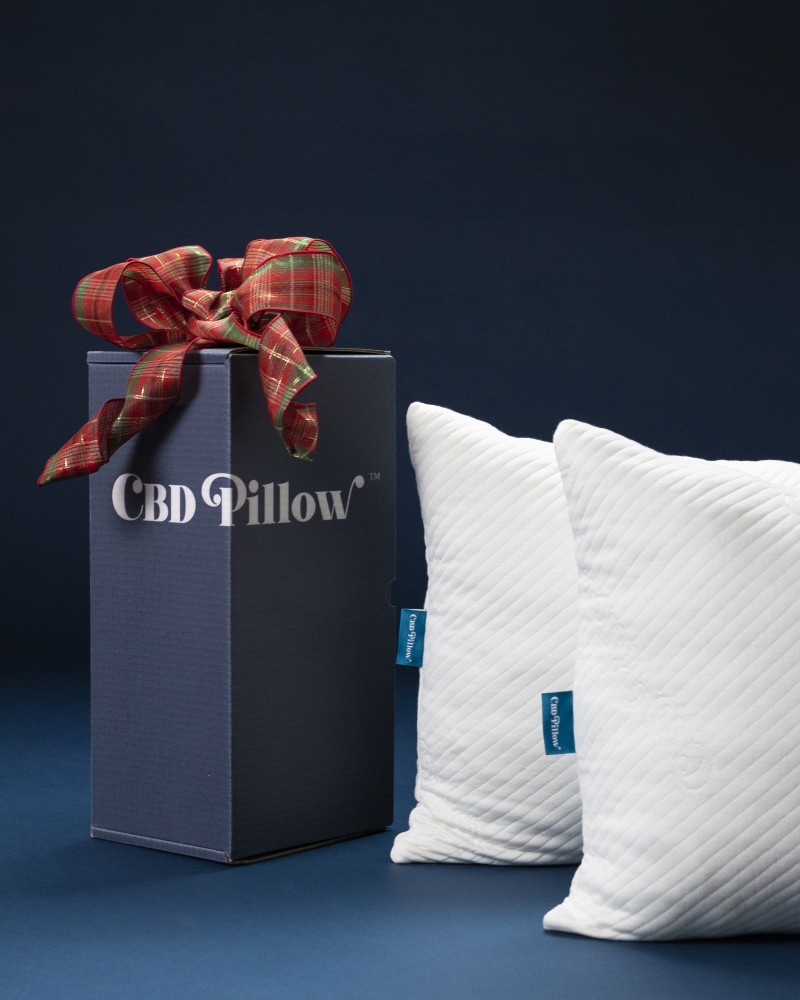 CBD Pillows are great gift ideas for those who struggle to get a good night of sleep. They have an exterior pillowcase that is made out of cooling bamboo-derived breathable rayon that has been infused with CBD. The friction of your head on the pillow releases the CBD so it can be absorbed through follicles in your skin and hair. The CBD Pillow not only helps you fall asleep but it also helps you stay asleep. This is because the CBD is absorbed while you are using your pillow so you don't get all of the CBD at one time….it is time-released during the entire sleep process. To learn more about CBD Pillows, read Laurie's full review.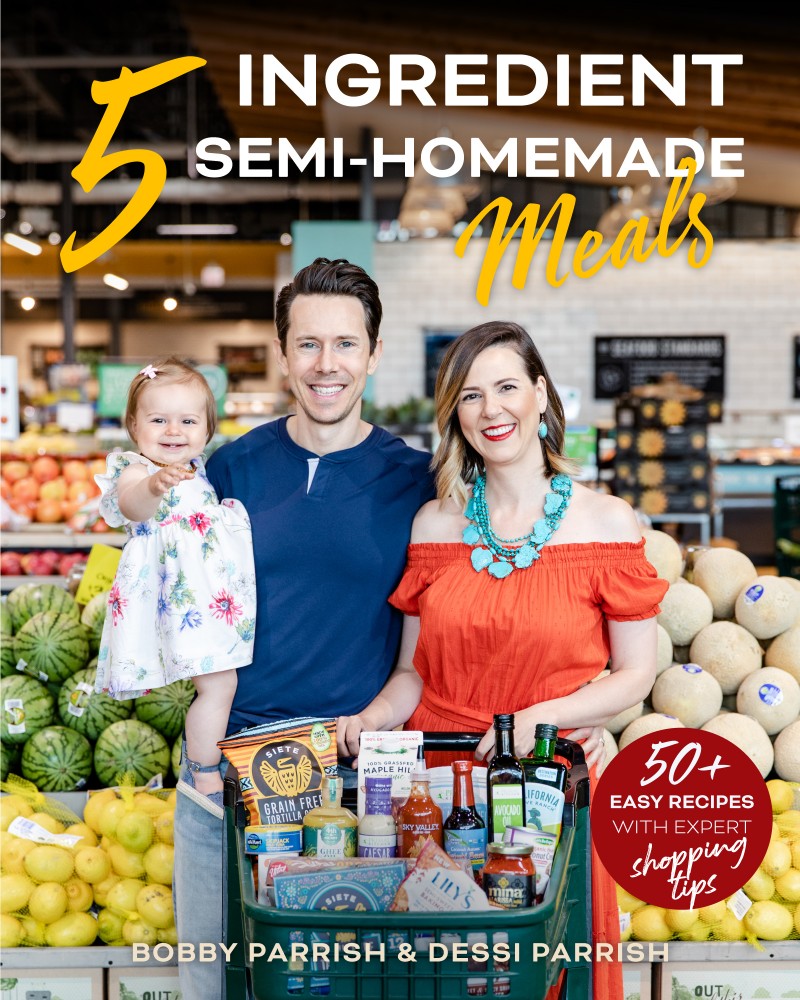 It only takes a handful of ingredients to make mouthwatering meals. This cookbook by Bobby and Dessi Parrish is full of simple, healthy recipes. 5 Ingredient Semi-Homemade Meals: 50 Easy & Tasty Recipes Using the Best Ingredients from the Grocery Store. Food Network champion Bobby Parrish shares the ins and outs of semi-homemade meals and assures that his quick and easy recipes are doable for anyone and everyone. By keeping the recipes to five ingredients, he shows just how easy cooking can be. From savory snacks to simple dinners, this recipe book is a perfect gift.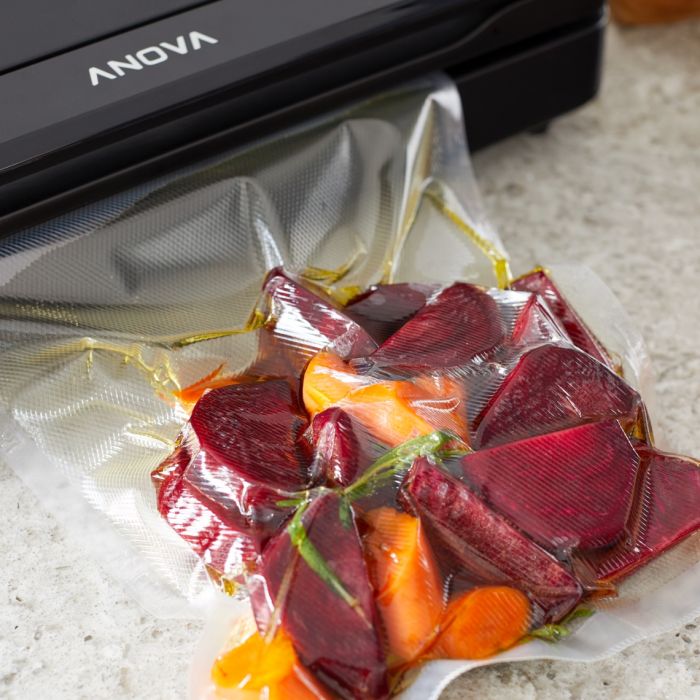 Anova Culinary Precision Vacuum Sealer Pro is an excellent gift for those who enjoy preserving food. The Precision Vacuum Sealer Pro has a high power vacuum and reliable double sealer. It has a user-friendly design along with a built-in storage compartment with room for a full roll of bags. It also stores the bag cutter and you can tuck the power cord inside. The Precision Vacuum Sealer Pro has an accessory port (with an included vacuum hose) that allows you to seal other items including specialized canning jar lids and a variety of vacuum-ready containers. To learn more about Anova Culinary, read Laurie's full review.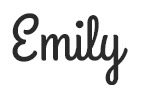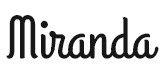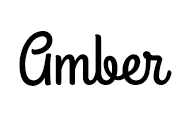 Hi there! I am Emily Evert, the owner of Emily Reviews. I am 28 and live in a small town in Michigan with my boyfriend Ryan and our two pugs. I have a large family and I adore my nieces and nephews. I love reading memoirs, and learning about child development and psychology. I love watching The Game of Thrones, Teen Mom, Sister Wives and Veep. I like listening to Jason Isbell, John Prine, and other alt-country or Americana music. I created Emily Reviews as a creative outlet to share my life and the products that I love with others.
This post currently has 4 responses.